Yes, it is true…we are nearing the end of summer, but honestly are we not so lucky to be able to have a gorgeous season such as fall to transition into? I do really enjoy the cooler (not cold) months and the Fall fashion and of course the Fall DECOR!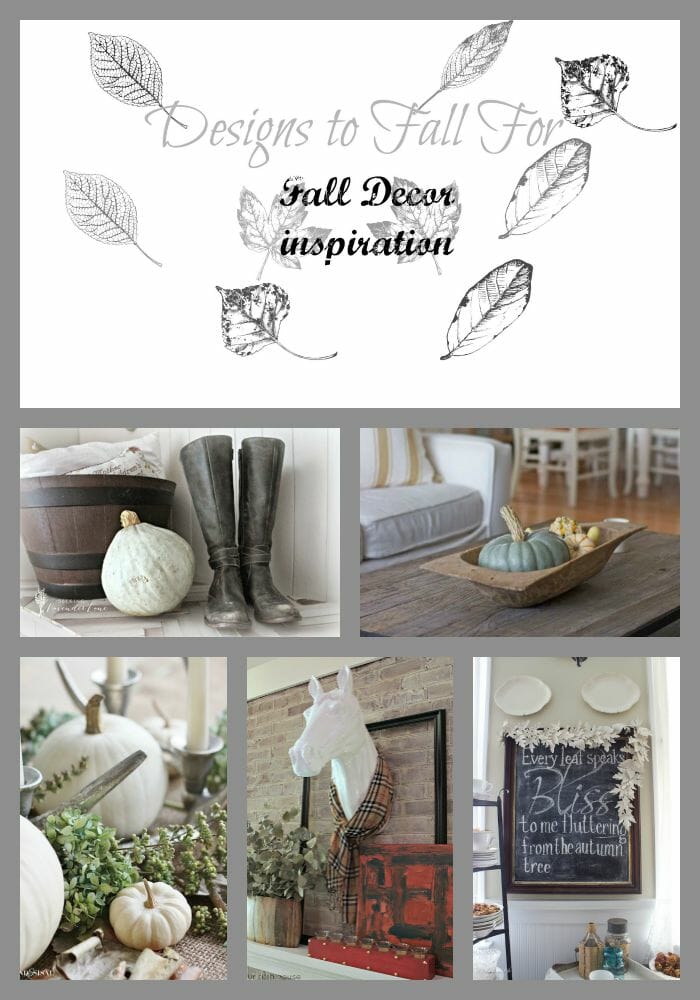 So since I'm prepping myself to let go of summer, I thought why not prep all of you too. Lets be inspired by some talented designers that have shared Fall decor and ways to cozy up our homes for the season.
Here is a round up of the very best in fall design with those rustic touches that I absolutely love. Fall really pairs wells with rustic style since it combines natural elements into the home with neutral colors (except for orange pumpkins) and all together a cozy time of the year. Okay so here's what I've found on Pinterest. Ready to Fall in love with fall?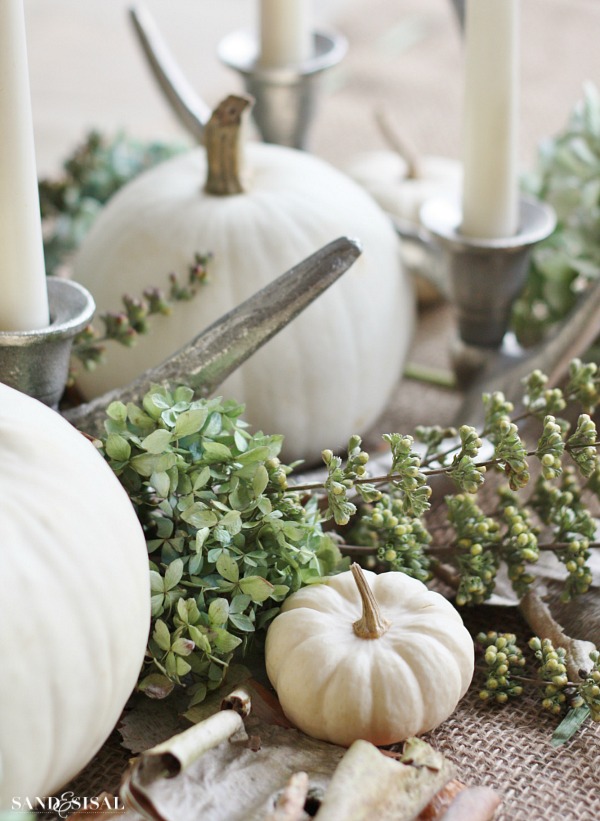 How gorgeous is this combo of white pumpkins and the greenery!
How adorable and clever is this horse with the scarf. I love a not so in your face Holiday and Seasonal design and this is for sure showcasing that.
Gorgeous right? Simple with the pumpkins in the dough bowl and the sunflowers in the background. A great way to start adding fall decor in September this way.
I love a good fall chalkboard quote and these leaves are adorable. I made something similar last year for our mantel.
Muted Tones with boots and a barrel of pillows makes this corner super cozy for Fall. Shared this last year for my Fall Home Tour.
And last, don't forget decorating your porch with some plaid throws for an inviting entrance. Yvonne from Stone Gable just knows how to make a blissful life. Love her style. I swear I saw a throw just like this at TJ Maxx this morning (oh I should have grabbed it)
Ok, I'm pumped up now…are you? Can you smell the cinnamon?
(Visited 38 times, 1 visits today)