Kitchen Table Ideas-Modern Hair Pin Leg Table
As you all know my RV has been a little bit different from my typical taste. I went more modern, more colorful, and tried for a fun design. I, of course, stuck to a budget with decorating because the RV is temporary and I don't want to spend too much money on this makeover, but just because it's been a budget minded makeover it still has been fun and has taken on a dramatic difference since we first started. One of the biggest changes I wanted to do to make it more modern in this space was replacing the typical built-in bench and table that the RV had and replace it with a clean modern looking table. I found some really reasonable chairs here, that fit the look I was going for and to save money we built our kitchen table for the space. One of the looks I really admire that doesn't typically flow with the French Farmhouse style I tend to go for is hairpin legs. I love the clean mid-century and modern appeal that these legs have and when I spotted these gorgeous hairpin legs from Crate and Pallet…I knew they would be the perfect leg for our budget-friendly table. I have teamed up with some of my favorite bloggers to bring you some fabulous ideas with using modern and trendy home DIY ideas, you'll want to replicate!
This is a collaborative post with Crate and Pallet, but all opinions are 100% my own.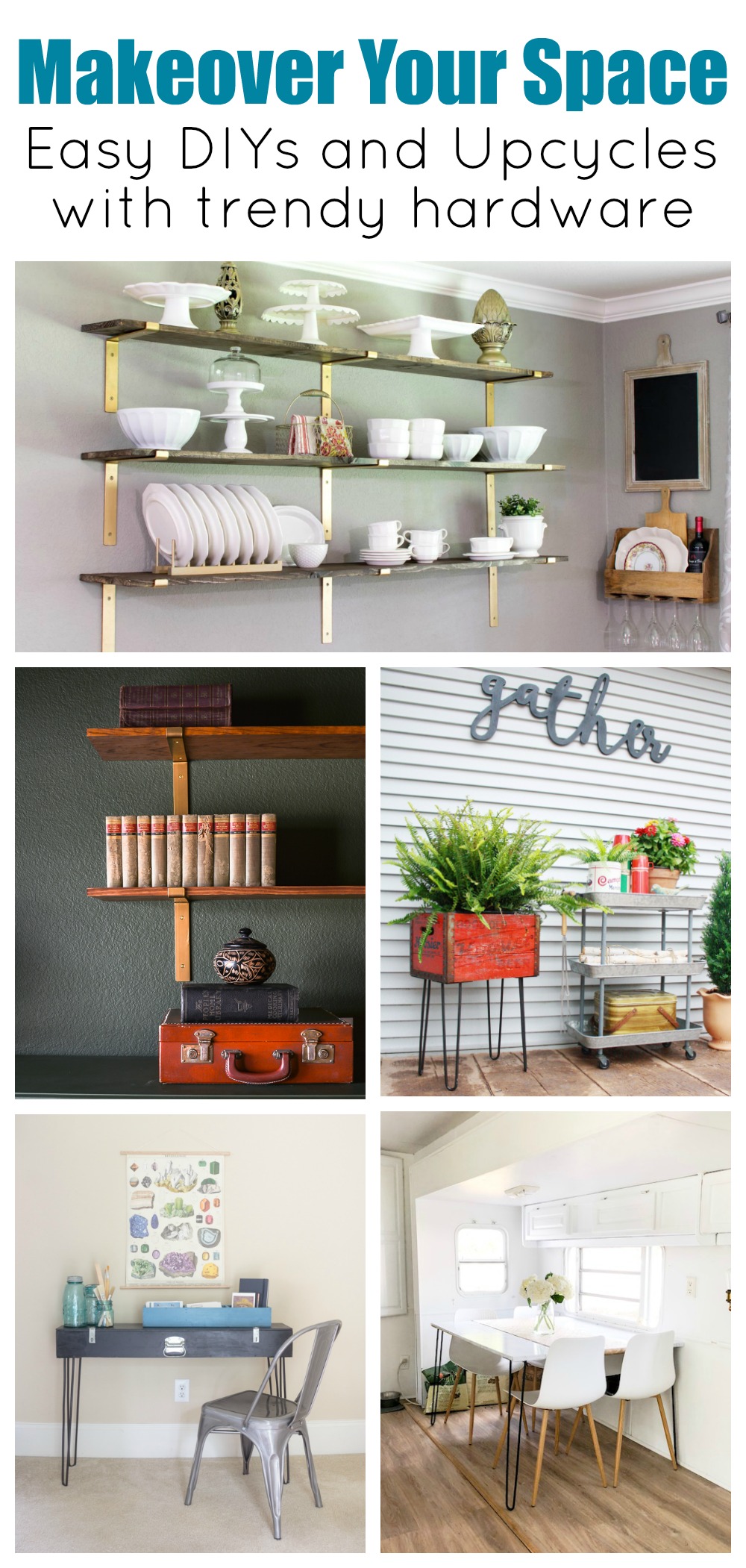 The modern look and the sleek "marble" contact paper top brings a fresh look to our RV kitchen nook.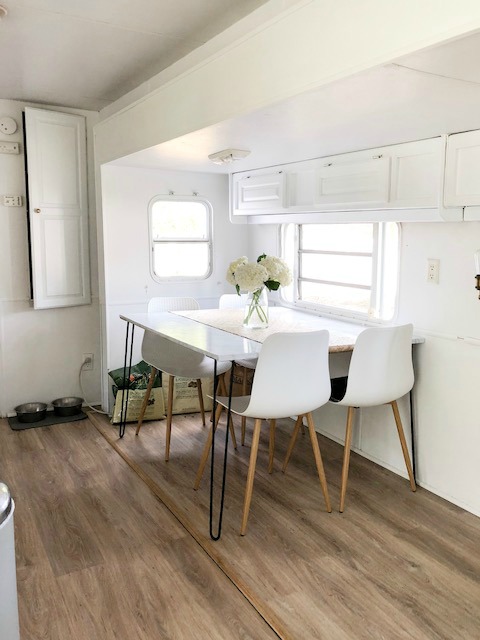 this post contains affiliate links that I make a small commission from without any added cost to your purchase.
Materials for building Easy, Modern, Kitchen Table.
Plywood (cut to size)
Hair Pin Legs (28″)
Marble Contact Paper (2 or 3 rolls depends on size)
Table Saw (to cut wood)
Easy Steps to Making Modern Hair Pin Leg Table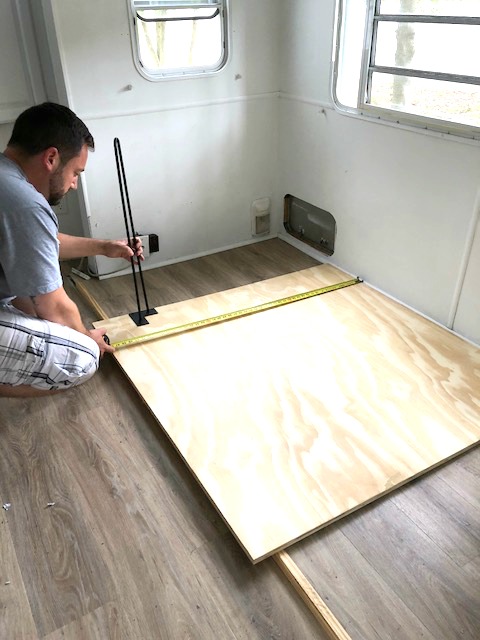 Cut plywood to size and measure and mark for legs.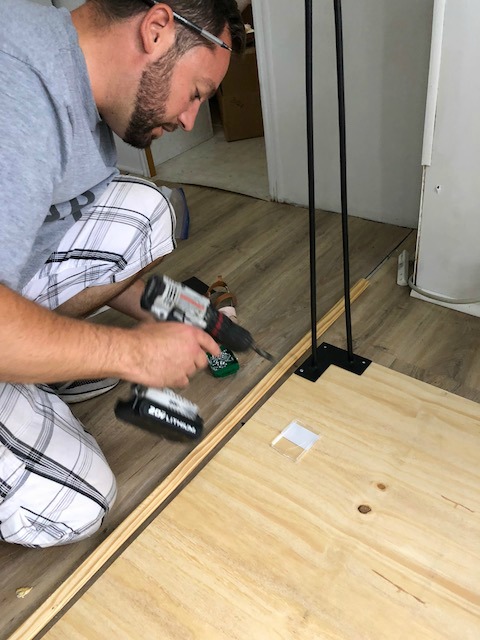 Screw in legs to plywood.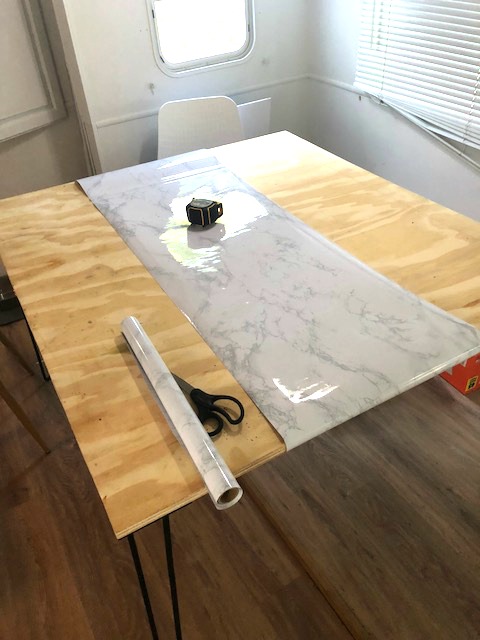 Find largest sheet of marble contact paper. Start in the center and work your way out. Fold over the edge to create overlap on edge.
I love these legs because they could be used on something new like the top I made as a table or you can purchase something old and add them too. I just love what my friend's made with them, and I am gushing over the brass brackets too! Be sure to check out their blog posts on their creative modern projects.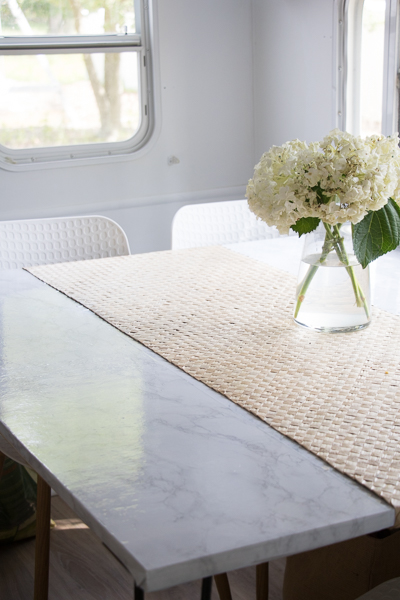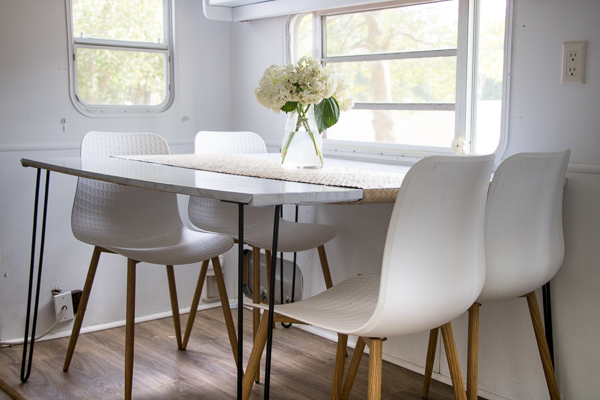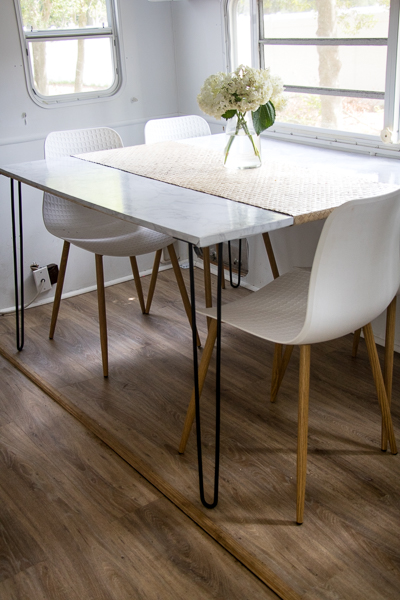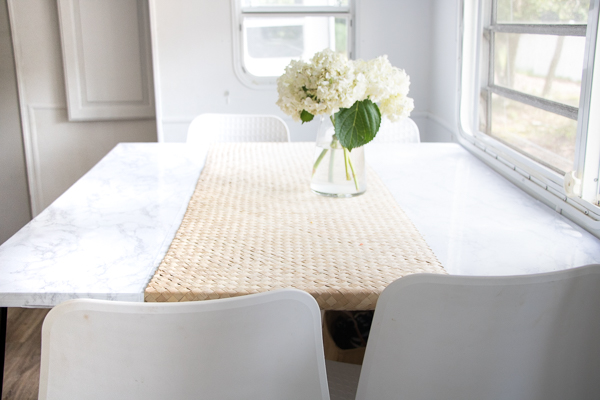 I never knew an RV could be so bright and pretty. I'm so glad we decided to remove the bench because this feels so much more stylish in the space. I probably will be stealing these hairpin legs for a project in our new house too. They are such good quality and really could be added to just about anything!
Please Pin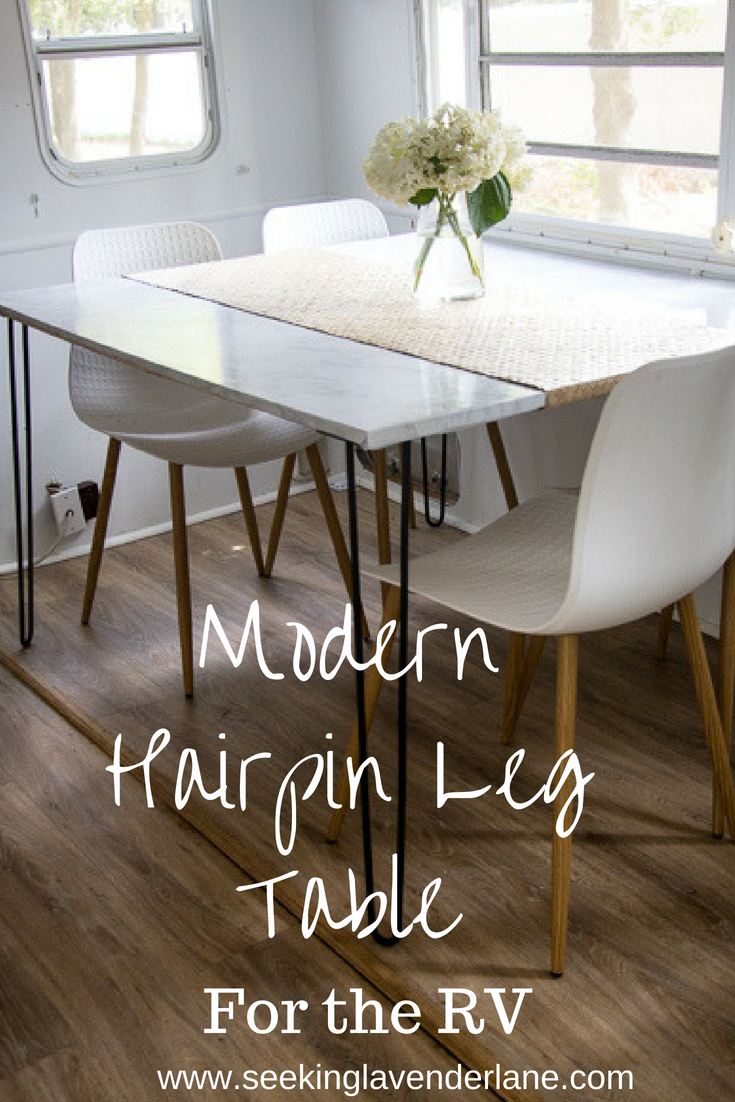 See the other weekend projects featuring hairpin legs and shelf brackets from Crates & Pallet
(Visited 1,048 times, 5 visits today)