I know I'm a day late, but I am excited about this month's My Favorite Things post! BTW, I can not believe I am posting August's post already. How is July over? So, this month is sadly my last month that I will be doing a My Favorite Things box. Though, I am sad to see this series go, I am excited about sharing another giveaway with you all that I'll be sharing next month. I have plans to hopefully do a creative giveaway that will help you all feel inspired and still connect here at SLL. If you are new here or a new subscriber then luckily you have one more shot at one of my, "My Favorite Things Box." it's easy to enter all you have to do is be a subscriber here, comment on this post, and have a US address.
This month's giveaway I have this adorable Tumbler from Craftee by Design and this stencil from A Maker's Studio with paint. I love the idea that you can make what you want and then enjoy coffee from this cute tumbler when you're on the go.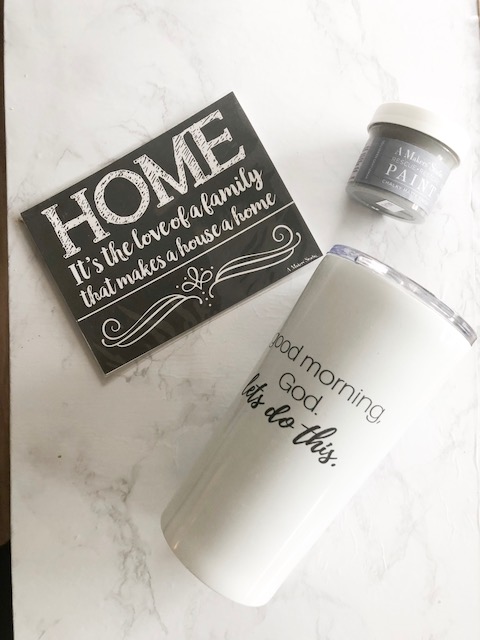 Also, if you're still curious about joining a Maker's Studio, let me know…I'd love to share more with you all!
Good, luck I'll be selecting my winner in a week!
(Visited 197 times, 1 visits today)