I'm going to make this short and sweet…it's June 1st! That means another "My Favorite Things" post. Most of you are familiar with this post that I share on the 1st of every month, but for those that are new around here…I share a box of "my favorite things" that I am loving and offer my subscribers a chance to win the box. Rules are easy…You have to have a US address, be a subscriber to my blog, and comment on this post!  I will pick my winner in a week.
What's fun about this month is that I am going to have a "surprise" item. So I am sharing two of the items below and the last one I plan to pick up while I'm at the Country Living Fair this weekend. It just has to be small enough to fit in the box, but other than that it will be a total surprise to the winner. I can't wait!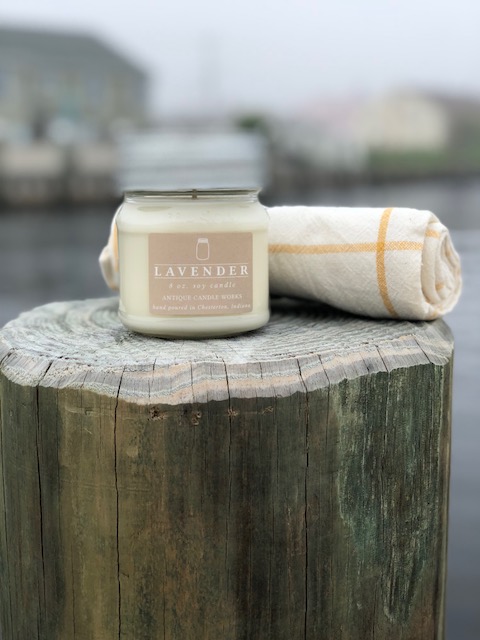 The First item is this AMAZING Lavender Candle from Antique Candle Works. I love their beautiful packaging and amazing scents. Of course Lavender is always my favorite so I had to go with it! Thank you so much to the Antique Candle Works company for sending this candle out for this month's giveaway.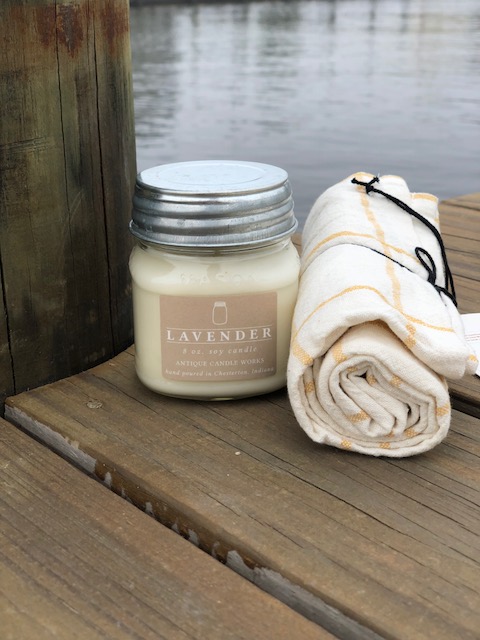 The second item is this dish towel from The Hearth and Hand line at Target. I am loving all things yellow right now…so I was on a mission to find something yellow to add to the box. I just think it's the perfect touch of sunshine for the summer months.
So, be sure to comment below and I'll be browsing all weekend at the CL Fair for that perfect last item. Be sure to watch IG as I'll be sharing tons of my stories from the fair. Maybe I'll even share some options for the box.
(Visited 198 times, 1 visits today)