New Year New Cleaning Habits
Well friends, not only is it a New Year and I want to adjust how I do certain things like cleaning, but I have an entirely new home. New flooring, more of an open floor plan, and more square footage. Oh and because it's a new home it also means we have the never ending "new home dust" if you know what I mean. Especially since our projects are still not finished it's never ending dust in our home. It took me a good while to just dry mop all the dust out and the constant sweeping…but now I'm ready to get my floors feeling sanitized, clean, and look like their rich self. It was so sad for a while seeing our pretty new flooring filled with an inch of dust. They lost that pretty luster and rich color that they had when they came out of the box. I had asked my tile and floor representative about cleaning products she felt would be best for all the flooring in our house and especially hardwood cleaner. She mentioned to me the Bona product and so after doing a little research I knew this had to be the product to try. I wanted something easy to use and I was over what I had been using in the last house. For a long time I did not want to invest in cleaning Products, I know that sounds crazy but I just did not want to splurge there and continue to use what I was use to. With all the new flooring in this house and the fact that everything is new I knew whatever I used had to be something that was going to keep our surfaces looking new as long as possible. I decided not only was I going to try a Bona and start a new year with good cleaning habits.
This is a collaborative post with Bona but all opinions and photos are my own.
j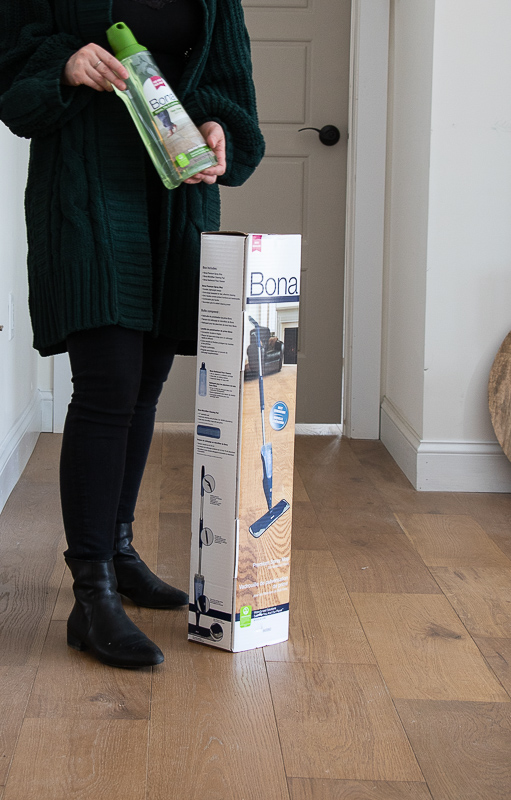 After learning how Bona was a great product to use on all my flooring I decided to go for it. Myself and my friends are all trying out our Bona's this year as we all have clean home on the brain. I specifically wanted to try out my hardwood cleaner first. I have a lot of hardwoods in this house and as I mentioned I had only dry mopped up until this point. I did not want to risk using just anything on our new hardwoods and since that layer of dust was off it was time to try out some product to really get these floors back to their natural luster.
First was the easy assembly of our Bona. It took me about an entire 30 seconds to put together and add the hardwood solution bottle.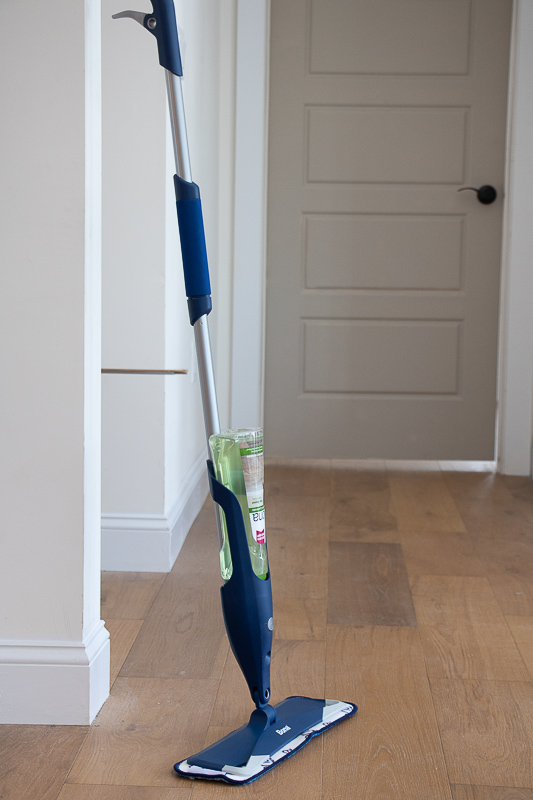 Then it was time to mopping. I love the option of the washable mat and how soft and gentle it is on the floor. A few swipe and spray of the solution and I was removing the dirt and dust from our floors while gently cleaning.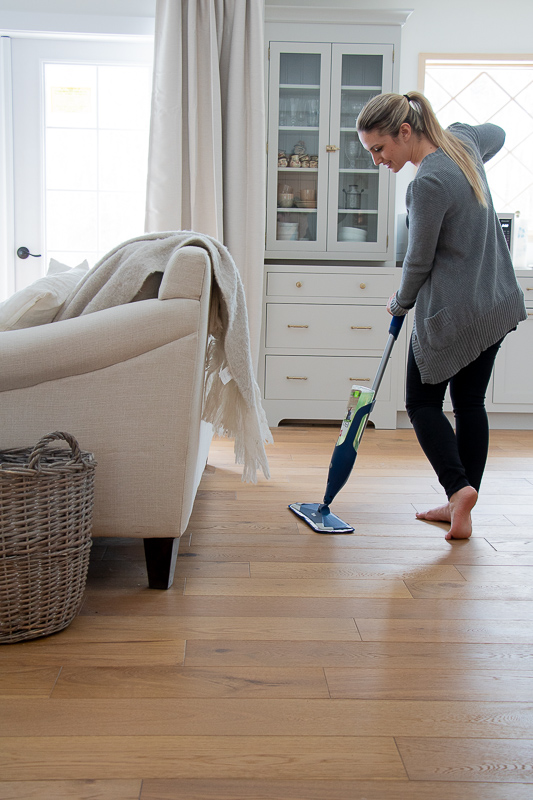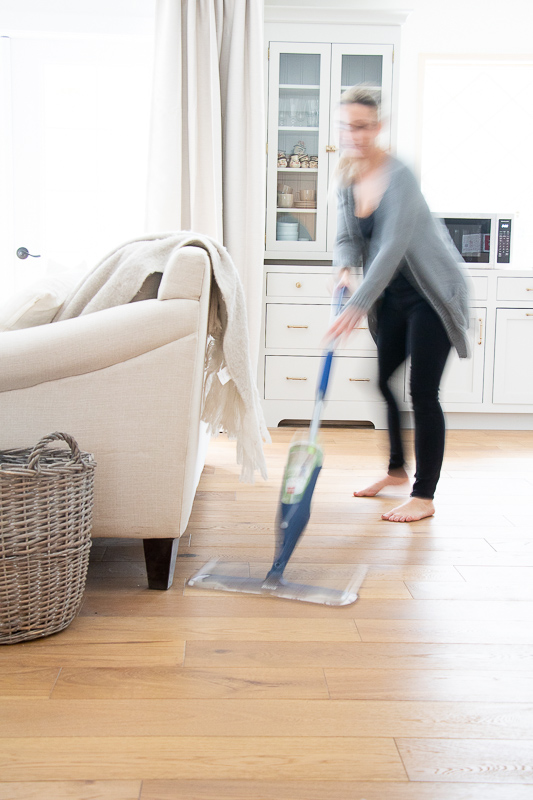 This was the first time I was seeing my floors how they were meant to be seen. With the new year and new home I really plan on cleaning smarter. I have to learn our new house and what seems to be the tough areas to clean and how to maintain the look throughout the week. I was guilty of letting areas go during the week in our last house and I don't want to do that this time around. With an easy system and no mop or bucket I feel this will be something I can do after dinner or first thing in the morning when needed. Not to mention I love now how my children are getting older and can start helping around the house. Anything lightweight and easy to use will allow me passing chores off a whole lot easier.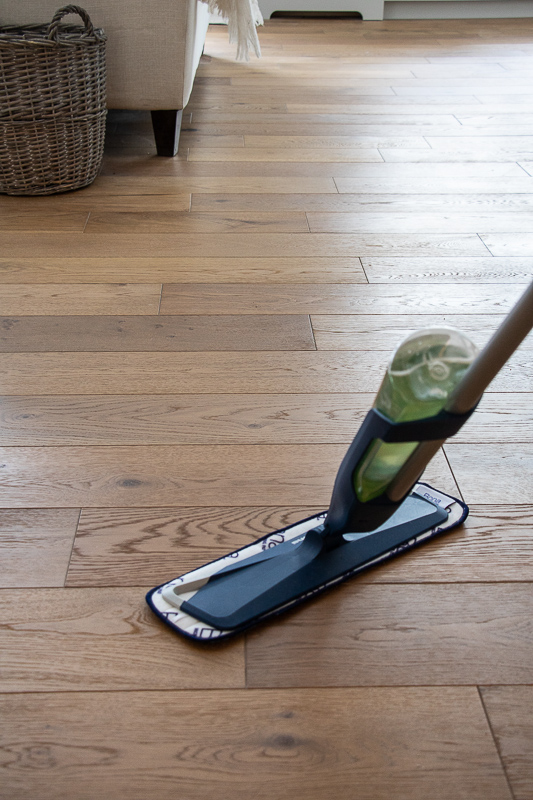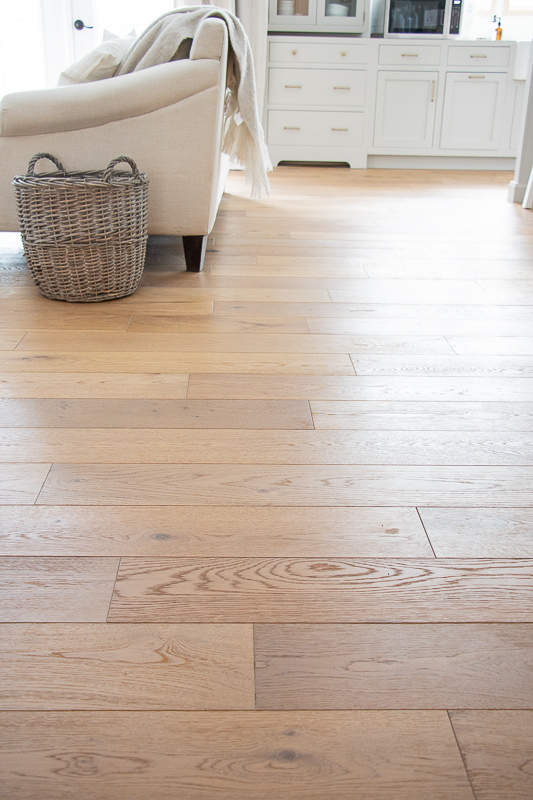 I hope 2019 is a year of less headache and less work. I want to make things easier in our home and cleaning. Though, I love a clean home…I want it to be something that doesn't take hours long and have to save for the weekend projects.
See how my friends are cleaning their homes and getting organized in 2019.
Laundry Organization on a Budget  Easy Tips to Clean Your Home this Winter
Best Mop for Hardwood Floors  Simple Cleaning Habits for Tiles floors
Please Pin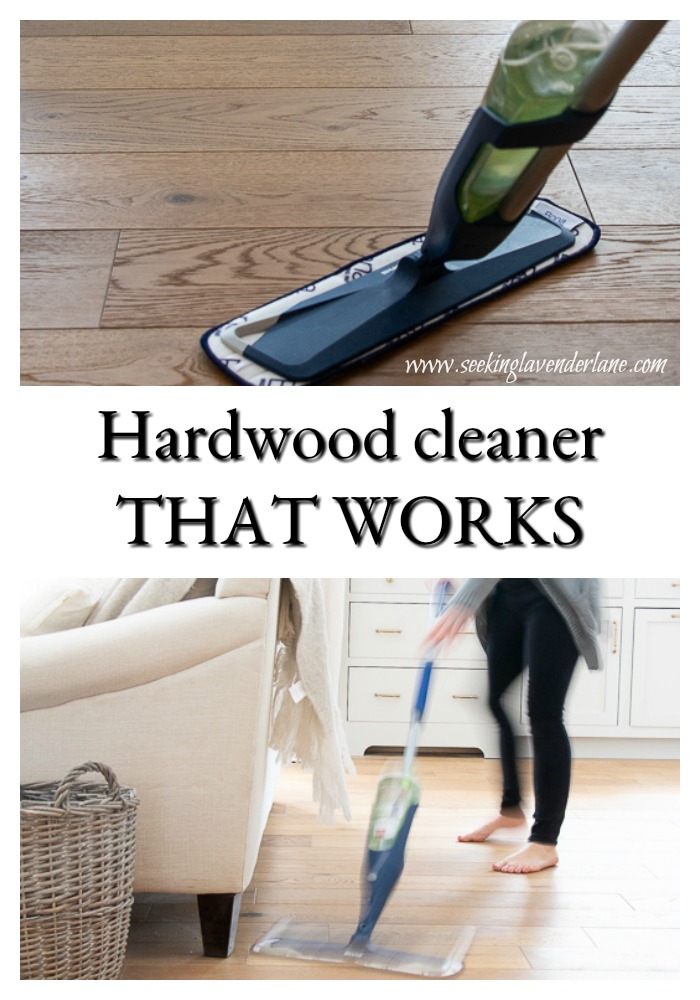 (Visited 572 times, 1 visits today)