Okay all, I crossed paths here for a moment, I'm a fashion blogger! Just kidding! I did get a great opportunity though to work with Jord Watches and share with you all my new obsession with Jord Watch. If you haven't heard of them yet, hurry up and head over to their website and be prepared to be in wood watch heaven. They have quite the unique watch collection that are made out of Wood! How fitting considering my rustic style I had to try these out.
This is a sponsored post that helps me to continue to do what I love, each opinion is 100% my own. As for the watch it arrived in a gorgeous little wood box and I was so excited to open the box up and have a watch that not only suites my "street style" lol, but also my homestyle. It blends with my decor which for me just gets me a little excited. I chose the Frankie style in the Zebra wood! Wait til you all see this! I love the larger face that it has, and even has a unisex look. So if I wanted I could save this one for the hubs for a great Fathers Day Gift. For now though I think I'll keep it…after all I needed it for my day job as a Bridal Stylist to keep track of my appointments.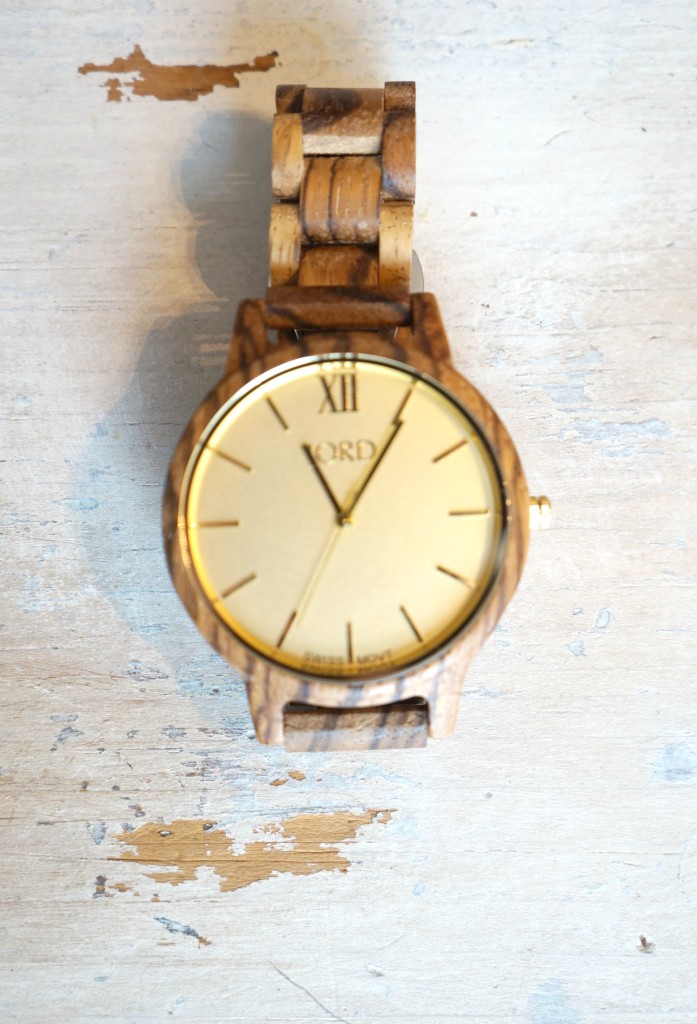 See what I mean? It matches my decor…IN LOVE!
 I am loving this for myself, and truly excited to be wearing this and sporting it on the weekends when I'm dressed in black, or my casual mommy style when I'm home…it suites my style, personality, and wardrobe! I am especially loving gold these days and having the gold detail in the watch. It matches so well with all my other gold jewelry too, making me think twice about getting a yellow gold wedding band : )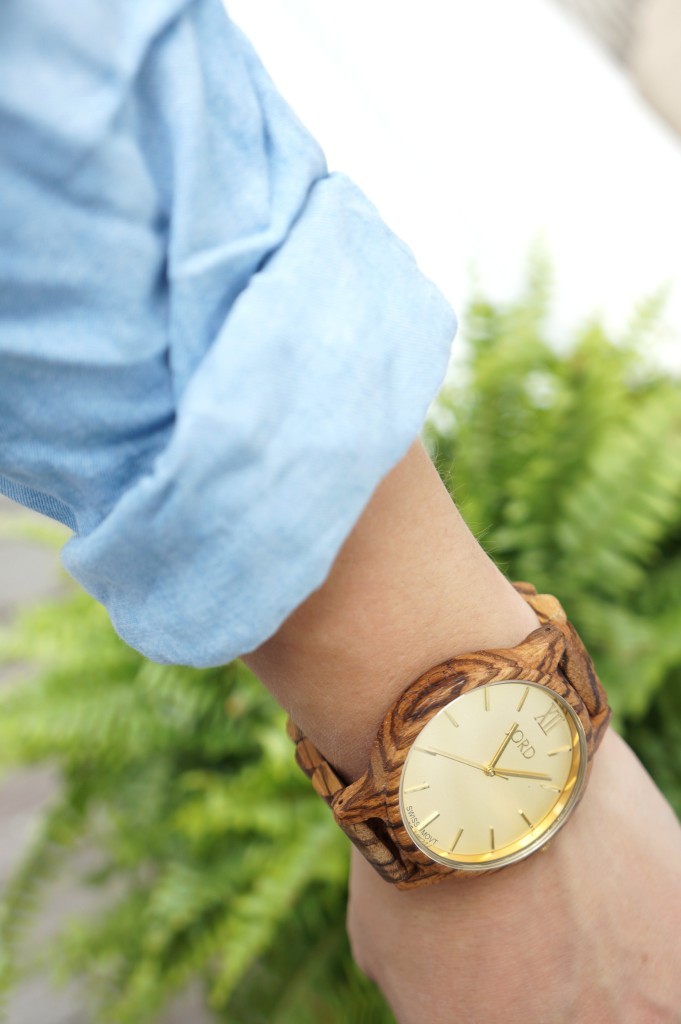 and for the summer it is ideal! Look how cute it looks with my ferns (that haven't died yet) love it!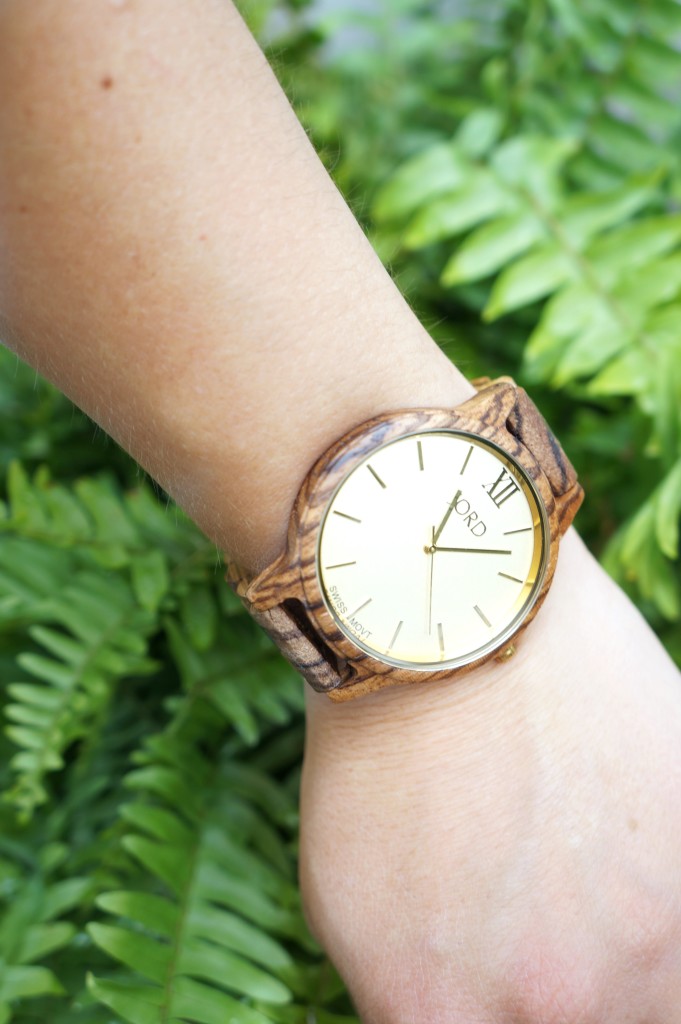 So thanks to the generous Jord Watch team you get the opportunity to have a unique watch just like this one! They are offering a giveaway for one lucky winner to receive $75 (ending 7/5) off a Jord watch of their choice, and all those that enter and don't win you will receive a $20 coupon (ending 10/5).  Enter Here! Have fun friends, excited to be sporting my Wood Watch and hoping you all get a chance to wear one or share one. Don't forget those Dad's out there!