Hi Friends! I have something special for all of you to follow along with for the next 4 weeks. Myself and a group of bloggers are challenging ourselves to an exterior makeover. We decided to do a Curb Appeal Blog Hop!
A series of posts that will consist of tutorials and decor choices for our exteriors. I am the number 1 culprit of skipping the outside when decorating. Number (1) I kill every flower or plant I have ever planted, (2) I don't quite have the money to create what I'd really love to do with the exterior, (3) This would require me to pause the interior decorating for a bit. So it's been tough. I can't say we haven't done anything to the outside…it for sure has had some changes since we've moved in, but for the most part it hasn't gotten that dramatic one time makeover experience that I would have liked.
So here we are ready to do this makeover, while I am in the middle of planning a bridal shower for my best friend (I'll share that here eventually too), and you know the daily obstacles of life as well. I am excited though because by deciding to do this challenge it's kicking my butt to get to it! I think the other ladies feel the same way…not sure our husbands can agree ; )
So let's bring you all back to the original look of our exterior when we first moved in.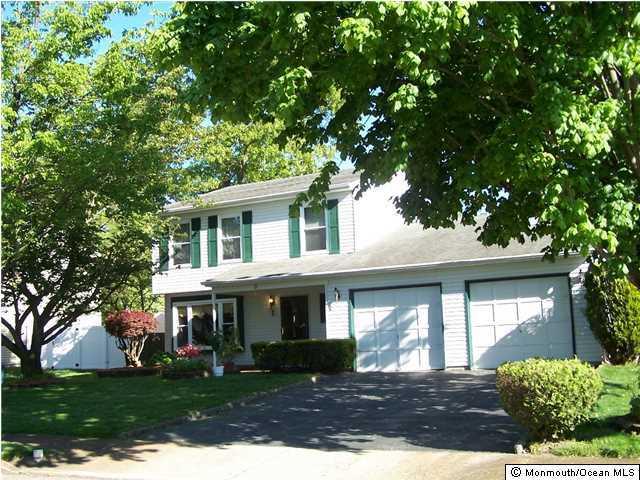 some nice things about this house, it was neat, the grass was nice, and it had really pretty trees.
bad things, the green shutters and trim! the tiny post, the poor view to the house, the boring garage doors, the outdated light fixtures (which you can't see from here), and the door!
this is how it looks today…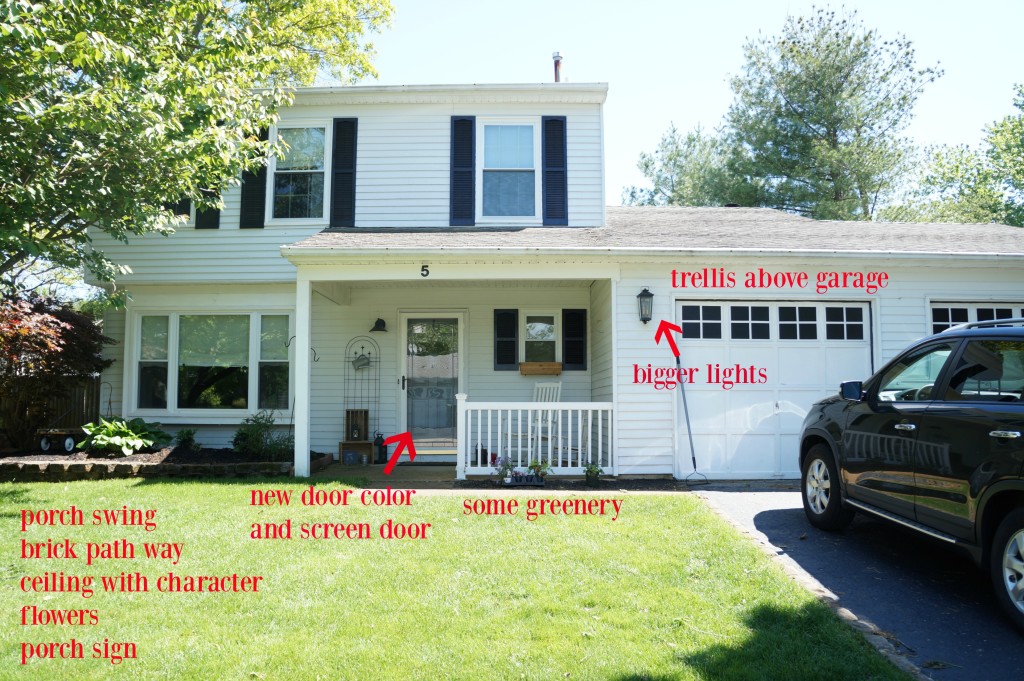 a little better already, right?
So what we have done in the last 2.5 years
Cut down a tree for better view of the house, ripped out the bush in the front and added the railing, the new larger post, I painted the square "windows" on the garage doors, painted the shutters black, and the trim white, painted the storm door white, and added new light fixtures, and removed some of the rock wall.
As you can see though, there is a whole list of things I would still like to accomplish. For one the light fixture next to the garage is way too small and we only bought one ahh… I have the outdated one still on the other side. Last year we bought this one and were planning to return it and buy 2 of the larger size, but then before you know it fall and then winter and then spring and oh wait we are almost in summer again and we never updated it ahh!
I need to get rid of that storm door and I plan on adding a wooden screen door to add warmth to the view and character. ( I wish I could get me a beautiful french wooden door like on fixer upper, but that's not quite in this budget).
I am praying we build a trellis over the garage that has been my dream since we moved in. We will see..don't expect it haha
A beautiful swing, porch sign, new plants and flowers, and a few other ideas but It'll be safer not to say them out loud just in case we can't quite get to this.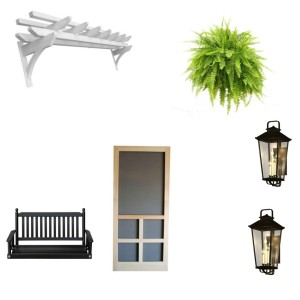 and one more closer look at the porch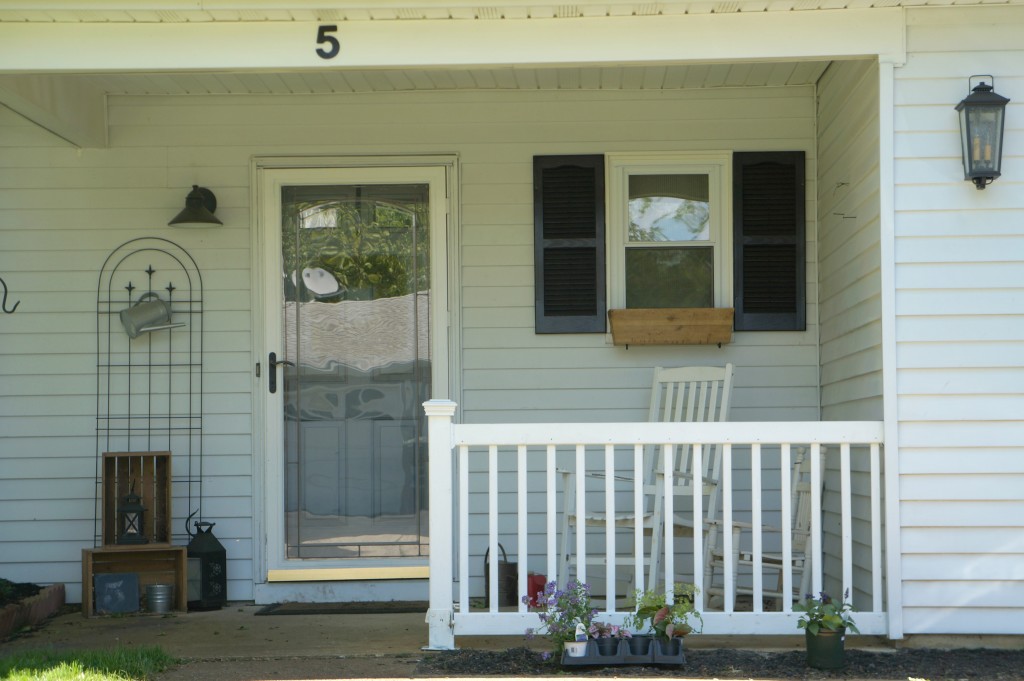 it's lookin' junkie right? I mean the crates have got to go, the lanterns, those flowers planted, some greenery in front, maybe some mulch, and the white on white with the rocking chairs need to be replaced with something that pops. And how about that outdated storm door? I seriously hate a storm door, but I need something in front of our ugly door to add light inside to the house. So we will see how this all goes. Wish me luck!
and my inspiration!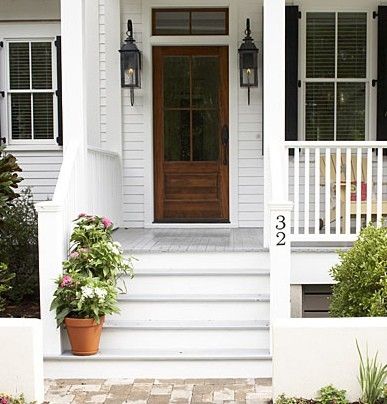 and stop on by at my friend's pages and lets see what their plans are looking like.
PLEASE STAY A WHILE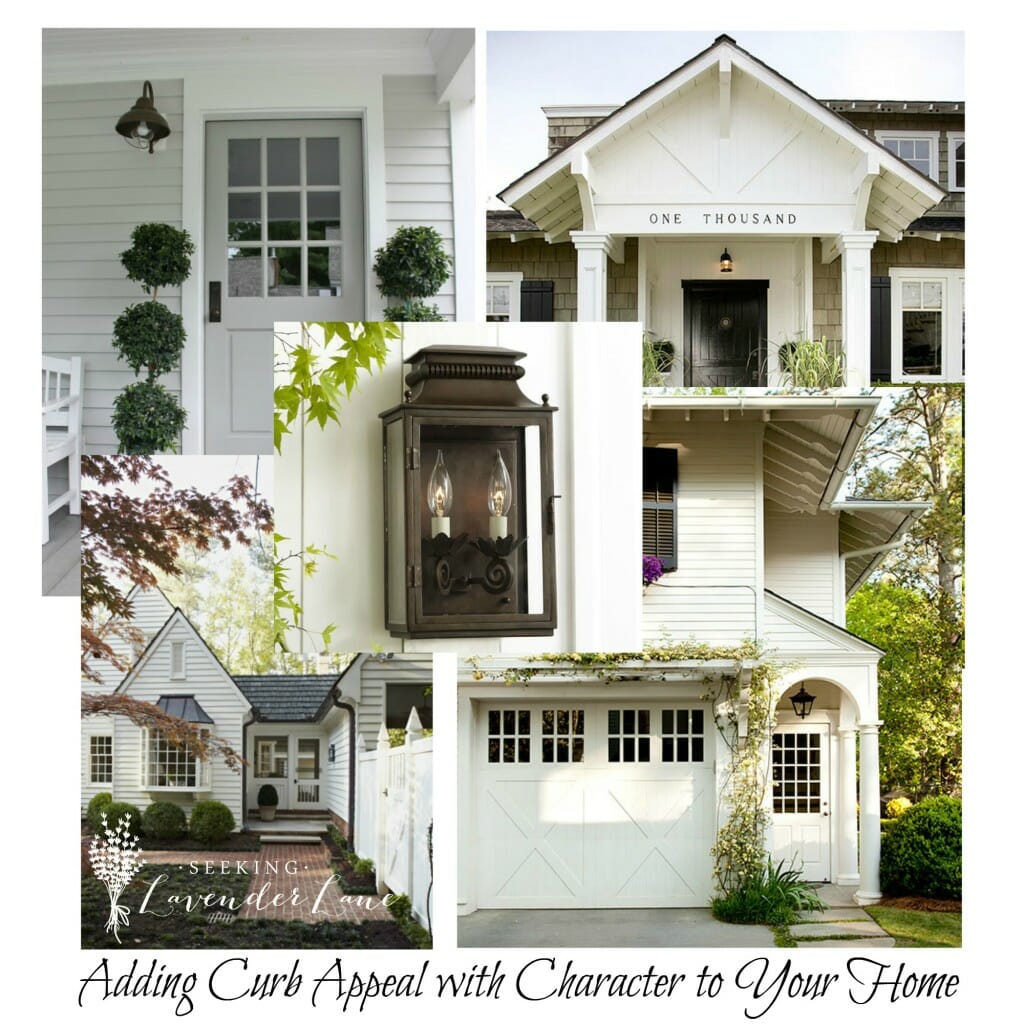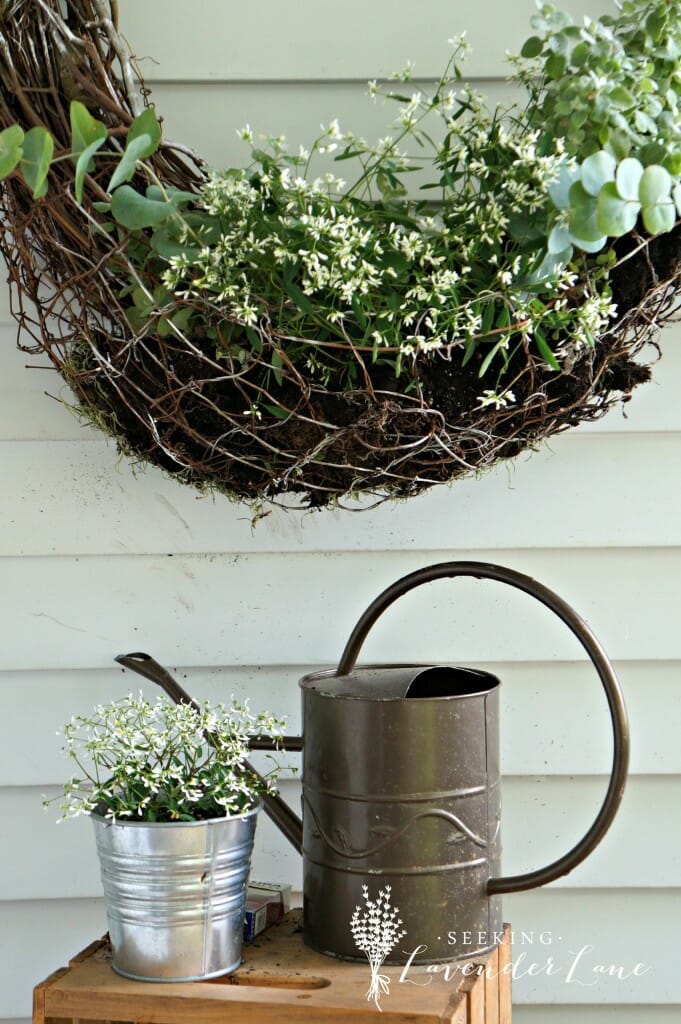 DIY Wicker Wreath Plant Holder
(Visited 397 times, 1 visits today)