Oops I did it again….
This is a collaborative post with Vigoro and the Home Depot. This collaboration helps support our blog so I can support my family and continue to share FREE content here at Seeking Lavender Lane.
What you may ask? I painted our shed…but I had good reason! One, I've been in love with dark exteriors forever and two we are planning a Fall Fest party and I really thought a dark shed with some pretty fall landscaping would be the perfect backdrop. I mean I can't be the only one that plans a makeover for an event or party they are hosting, right? Okay, okay I just really wanted a dark shed! I threw around the idea for the last year and well, the gray was just boring so I painted the shed and added some beautiful landscaping and mulch around it with Vigoro products from the Home Depot.
Here's the BEFORE of the shed, though it's cute and I liked the color…it just felt a little, boring. You can read here for the BEFORE, BEFORE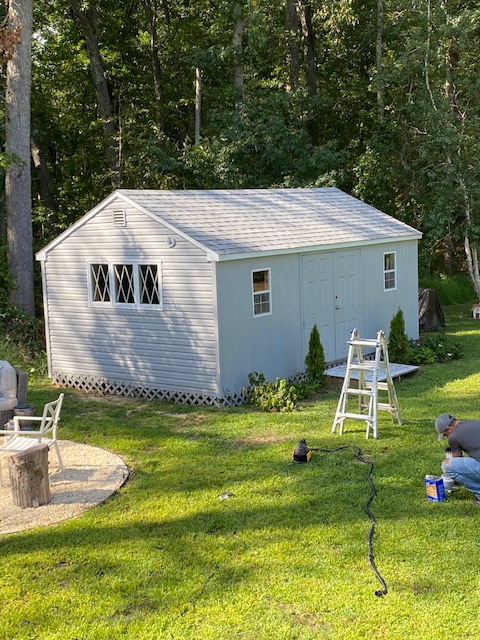 Okay, I'll get to what it looks like in a minute, I can't just share it, it has to be a grand reveal. So we stopped at our local Home Depot and picked up some Vigoro plants, garden soil, and mulch. The perfect way to finish off the naked side of the shed and add a little "fall" to the exterior.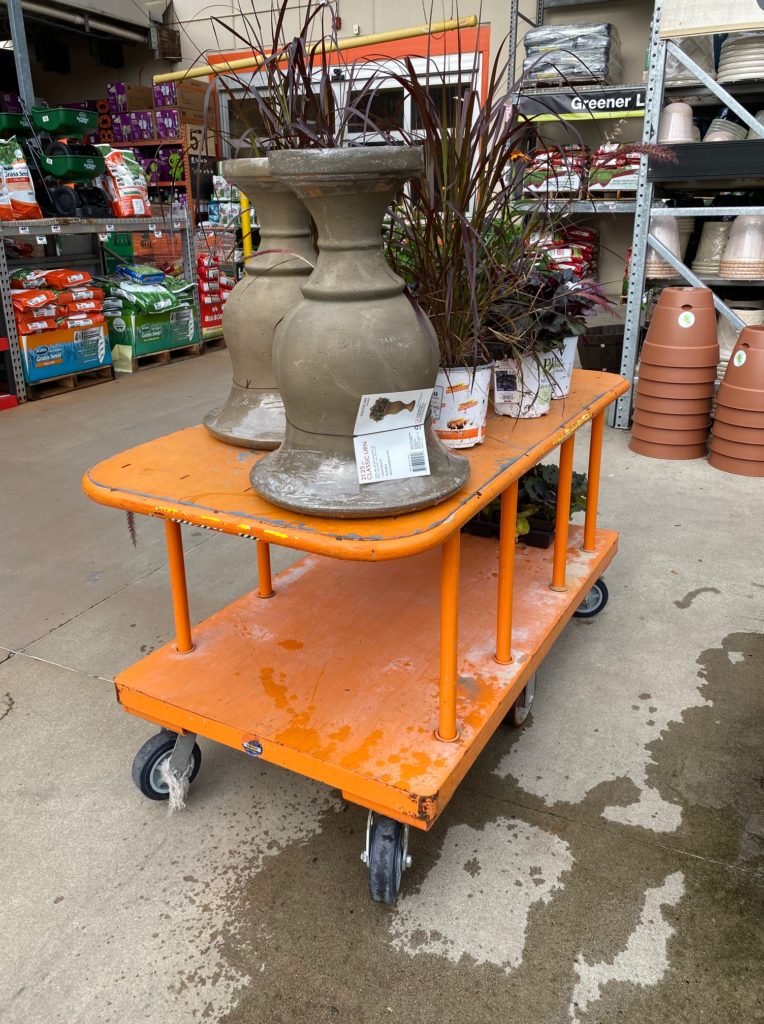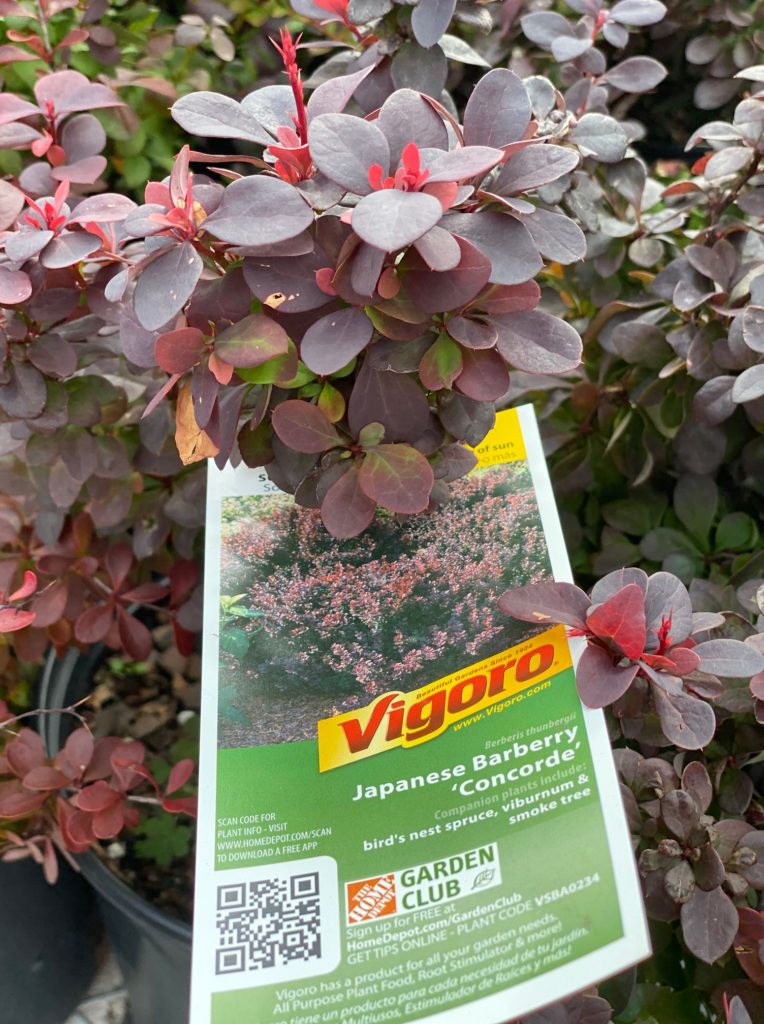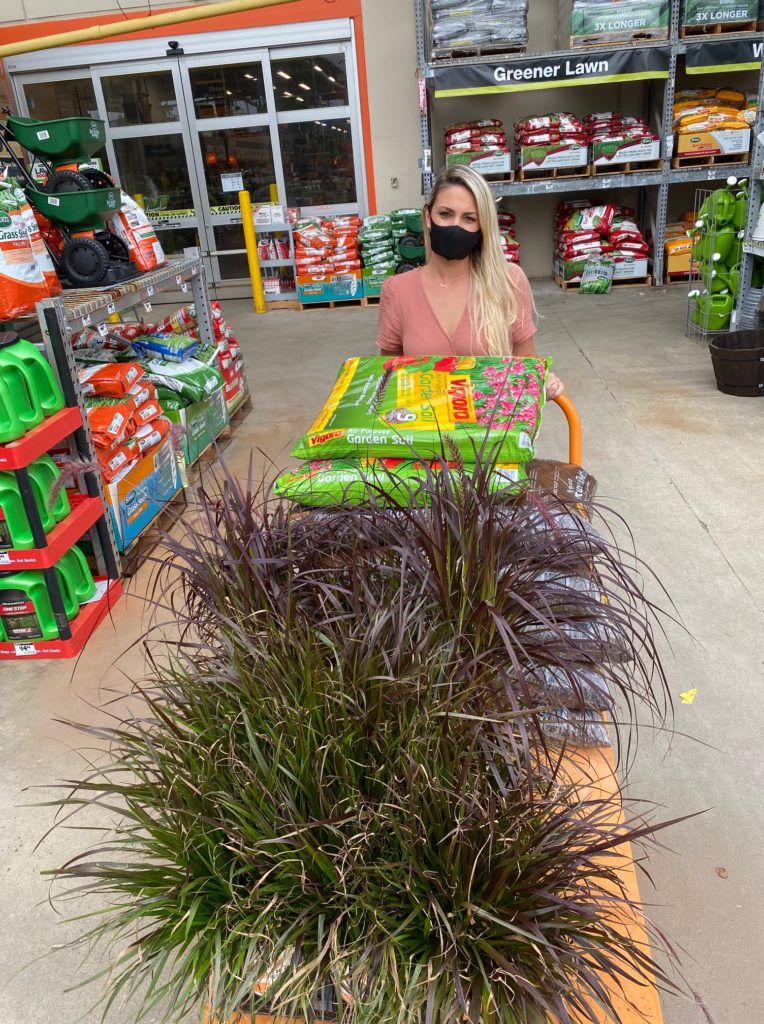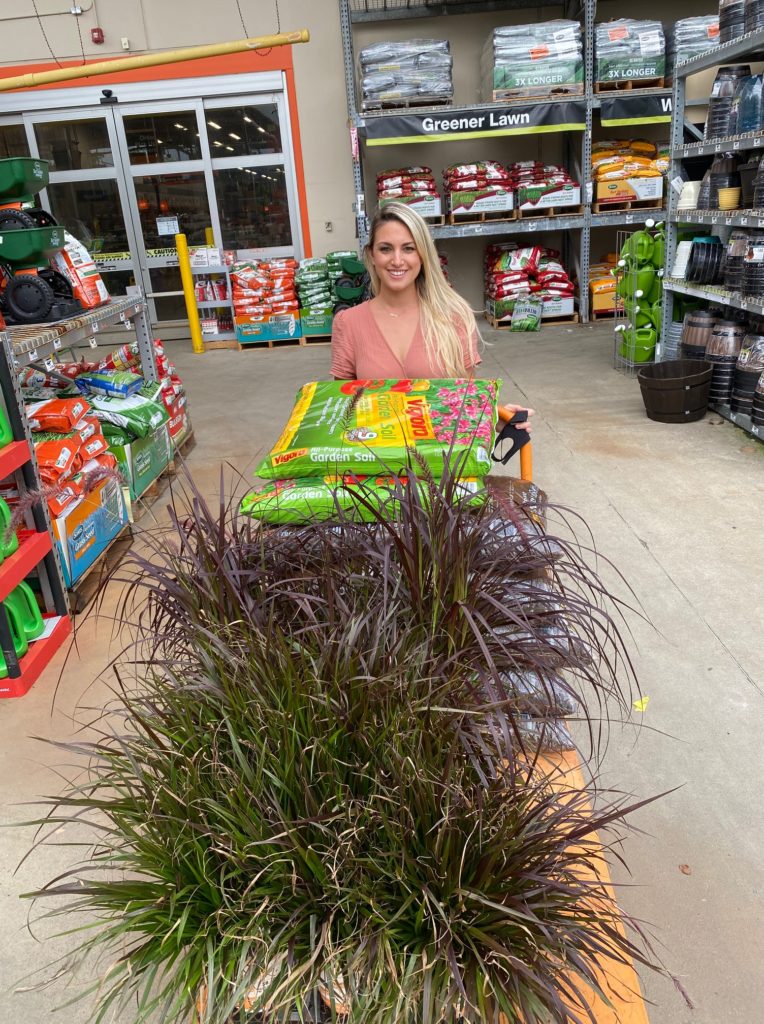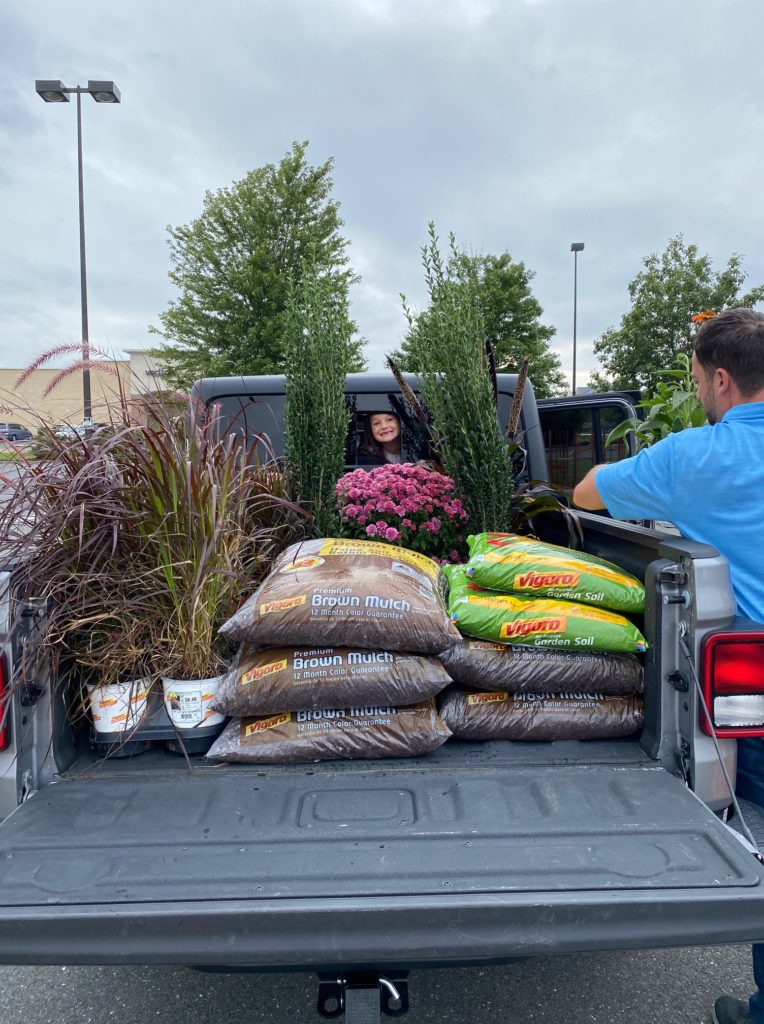 okay…here's a preview of painting the shed…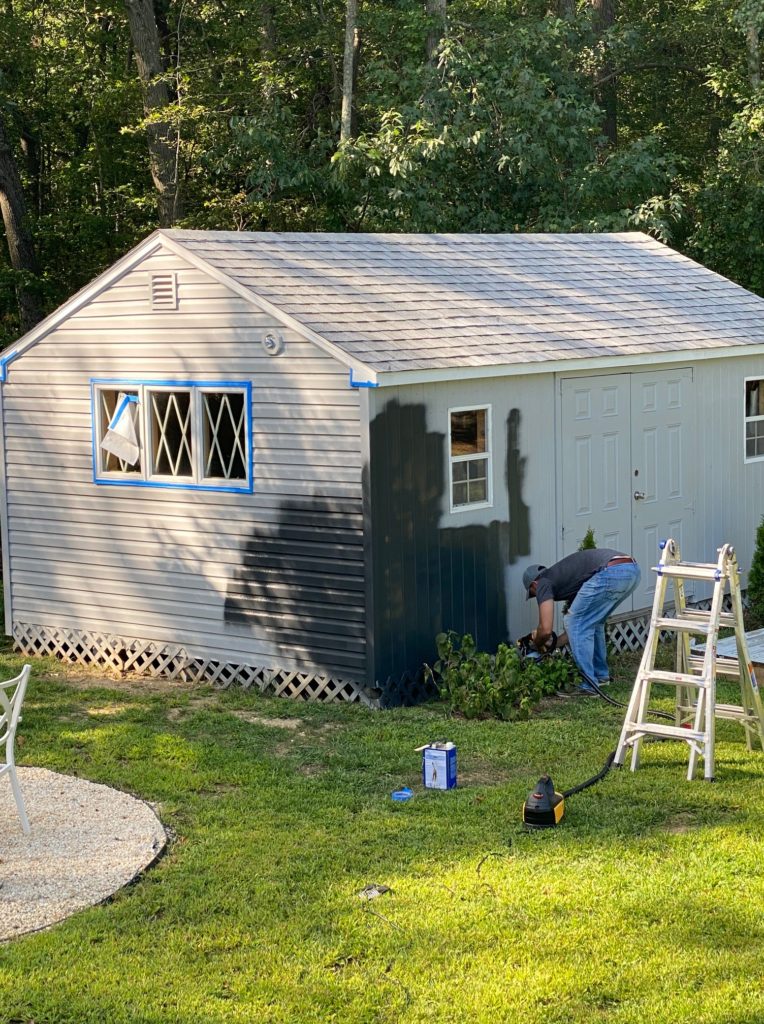 Here we go…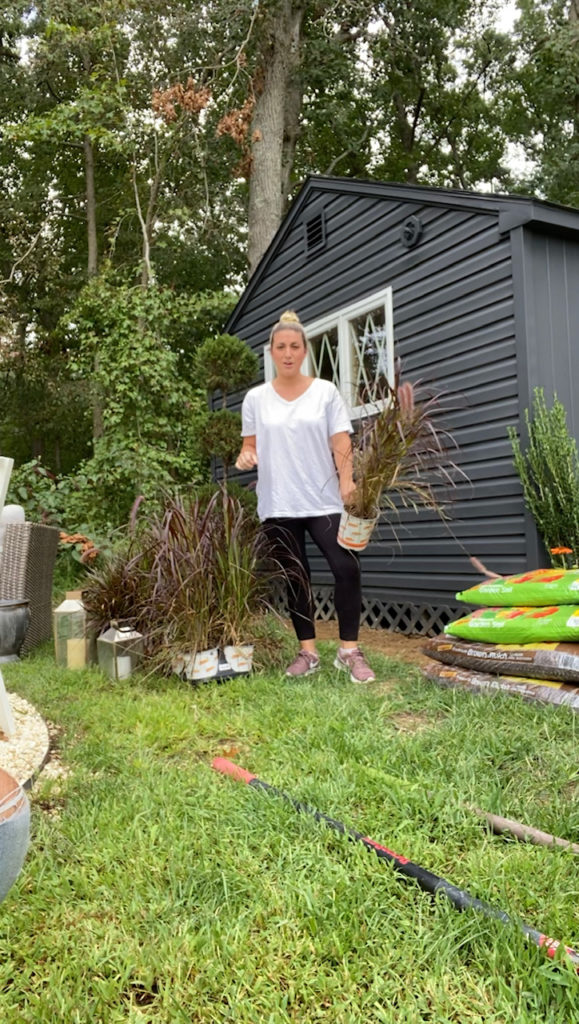 We lined up our plants and had the perfect weather to get digging and planting.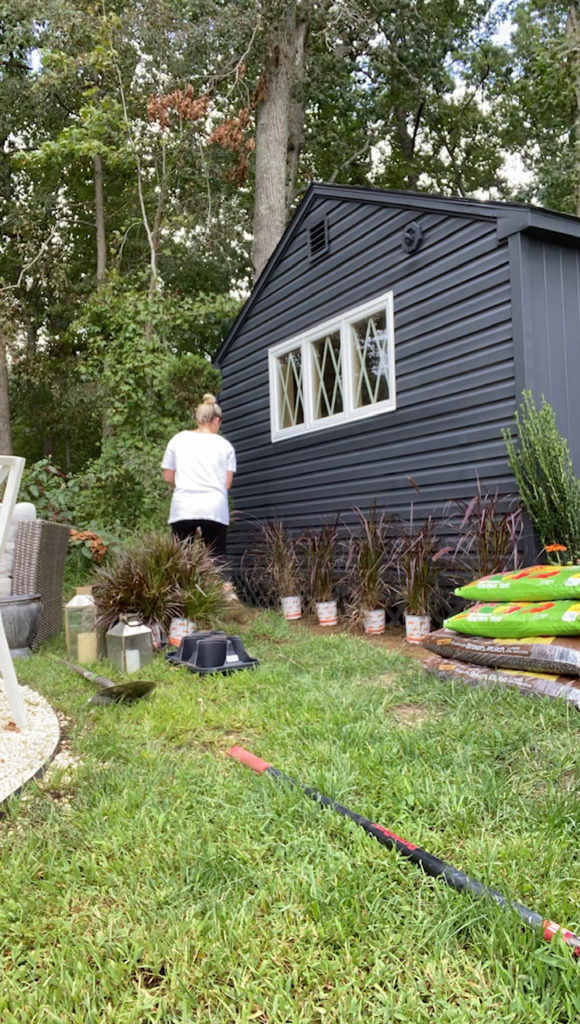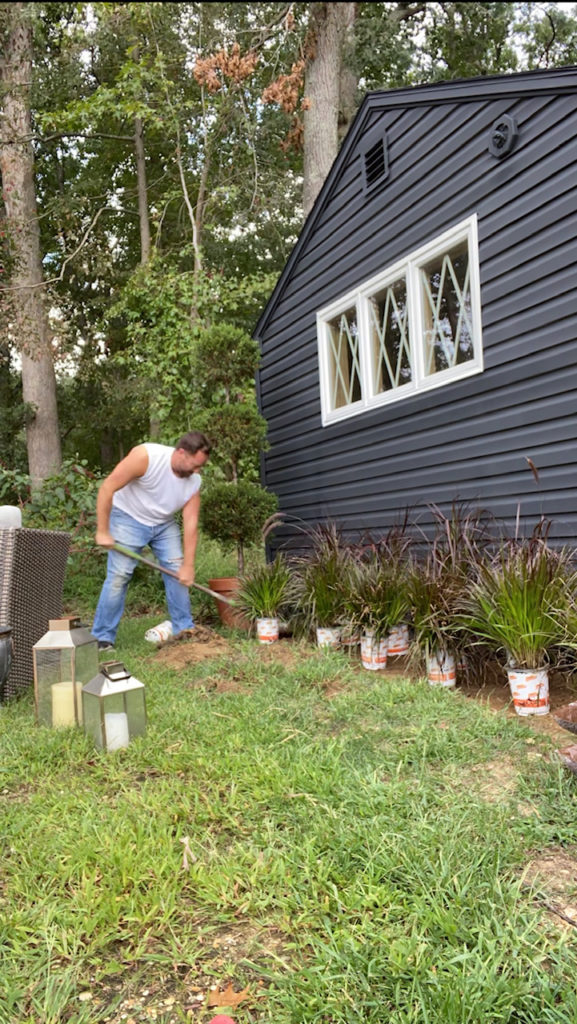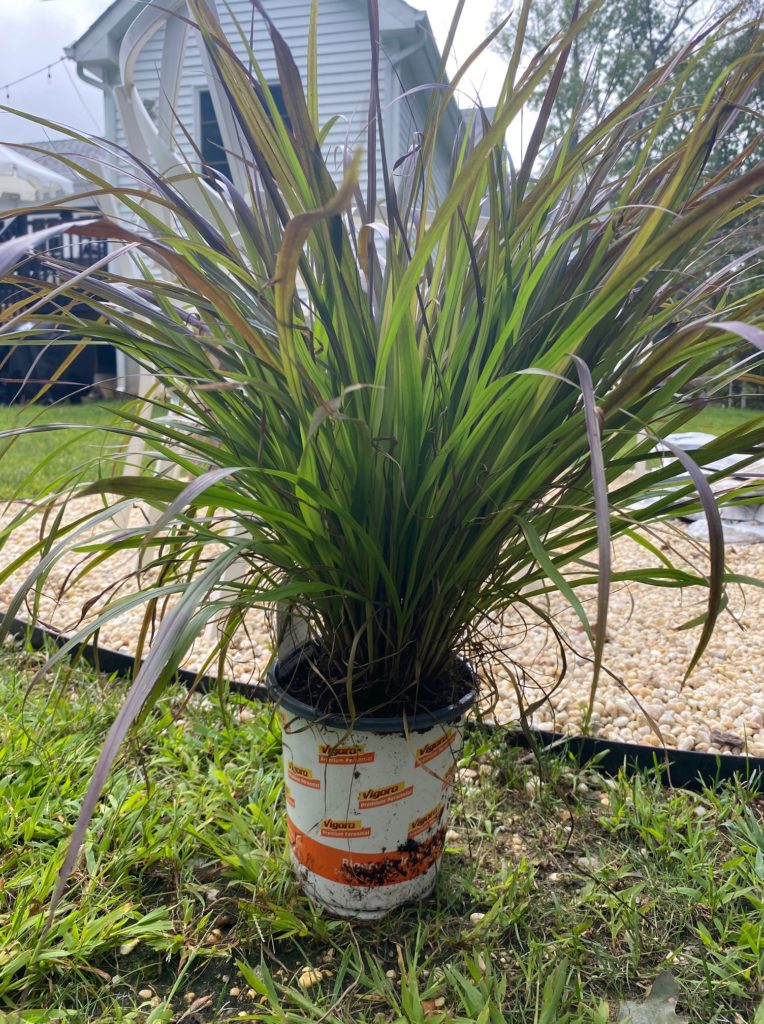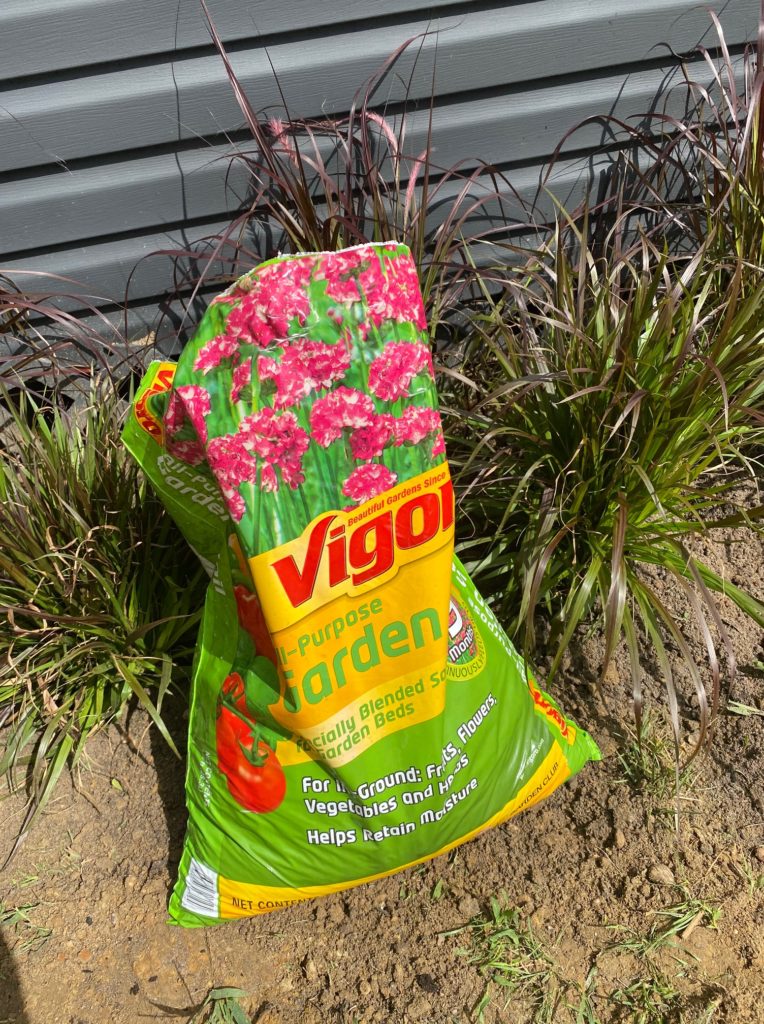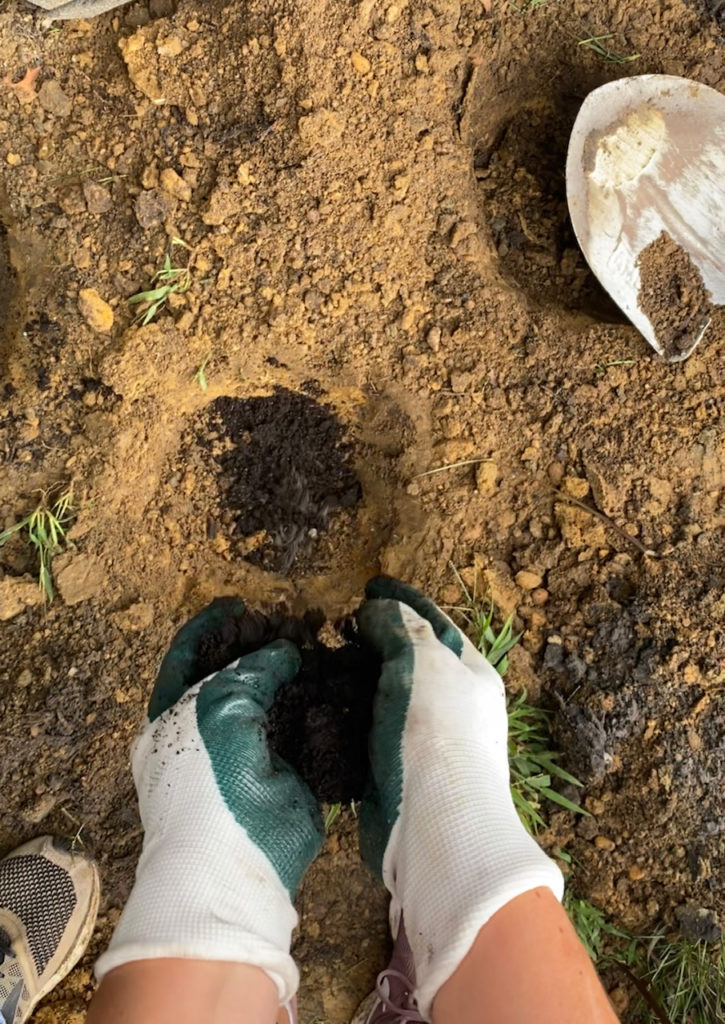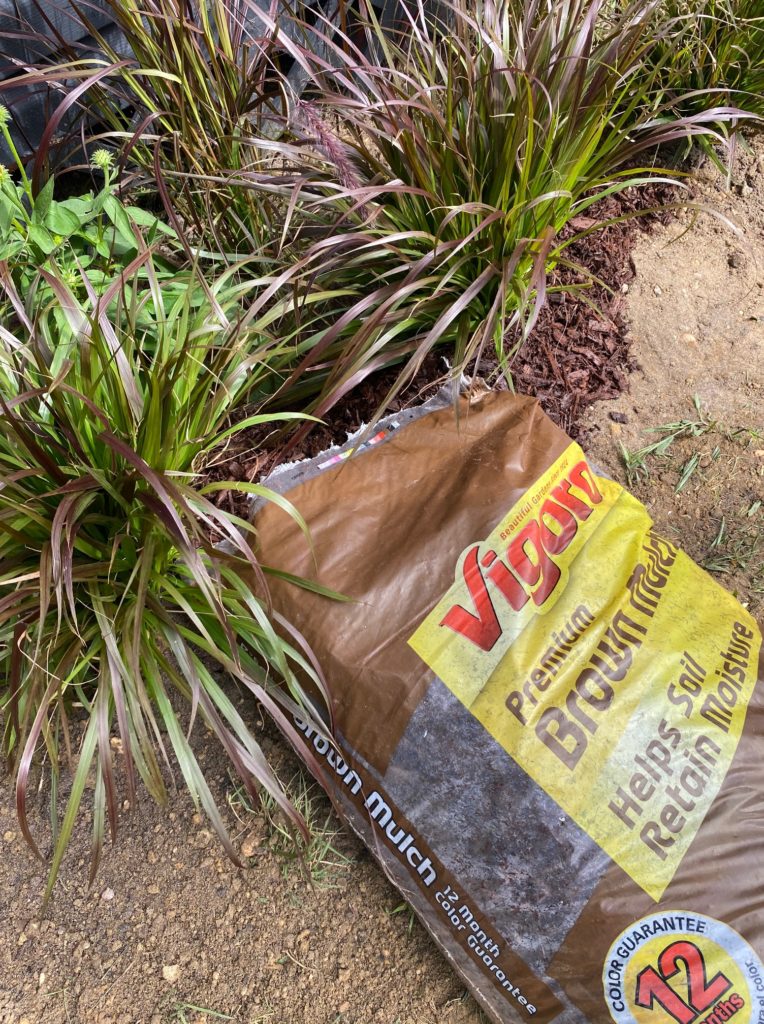 DRUM ROLL please….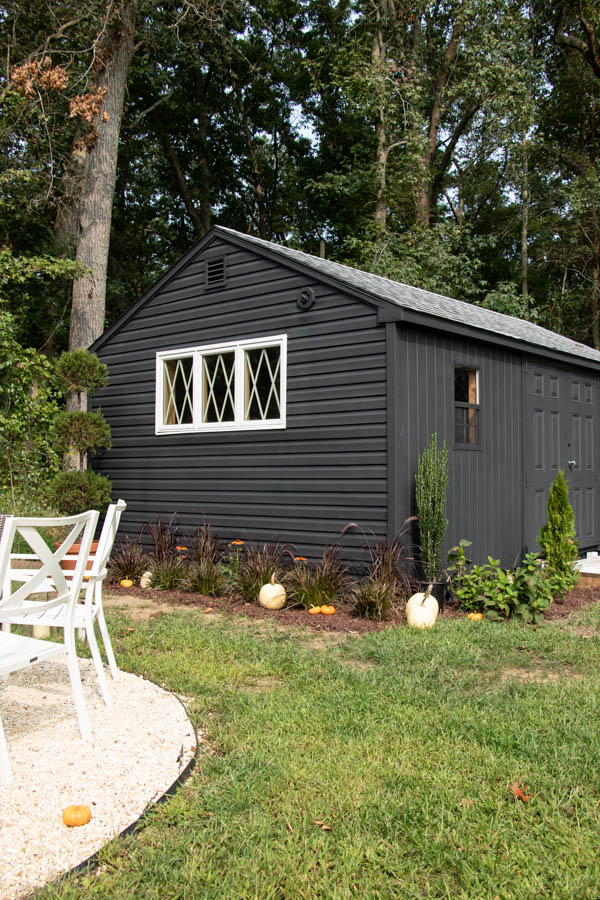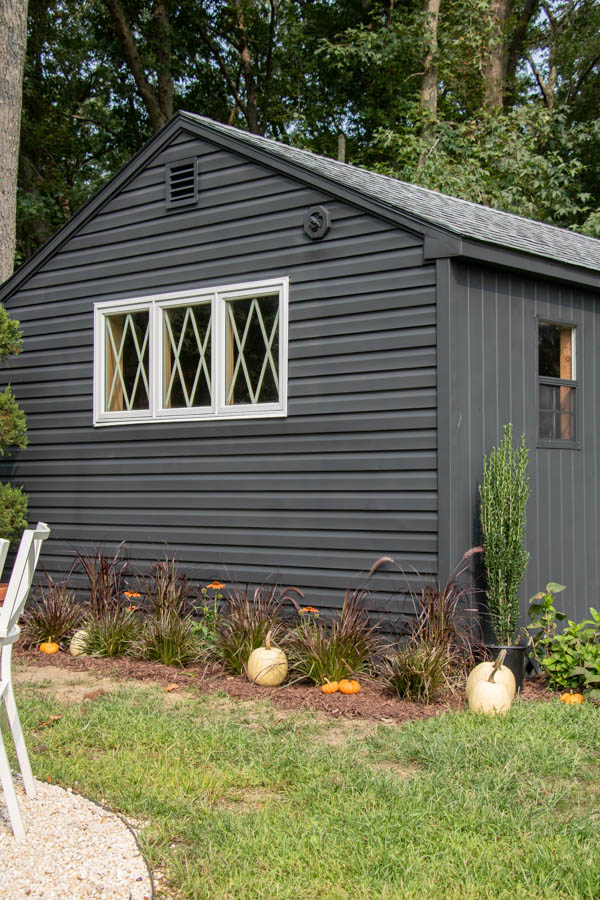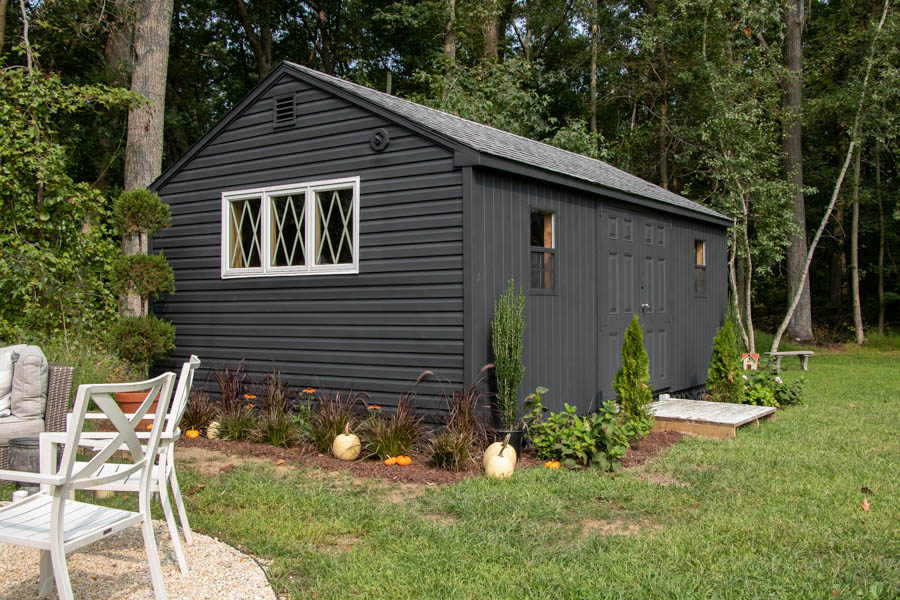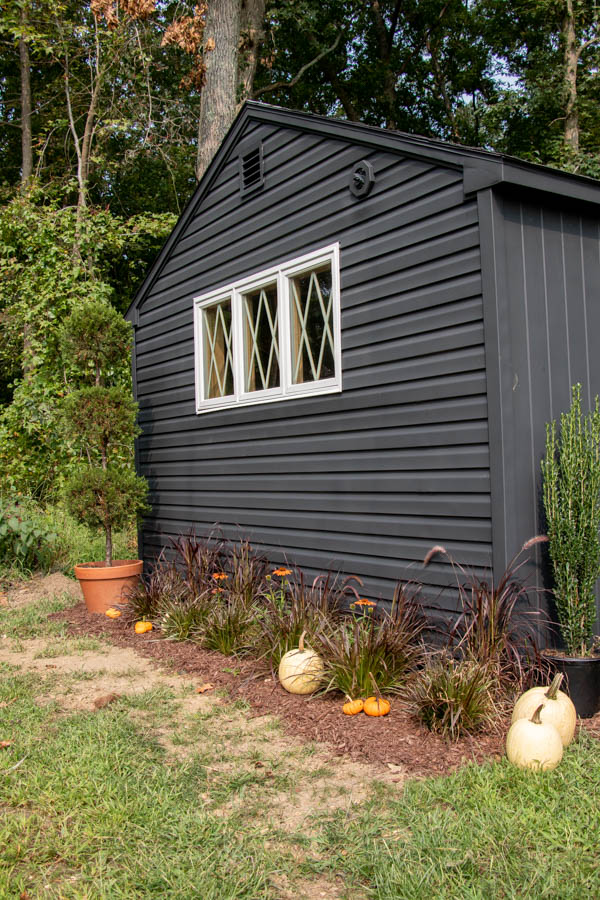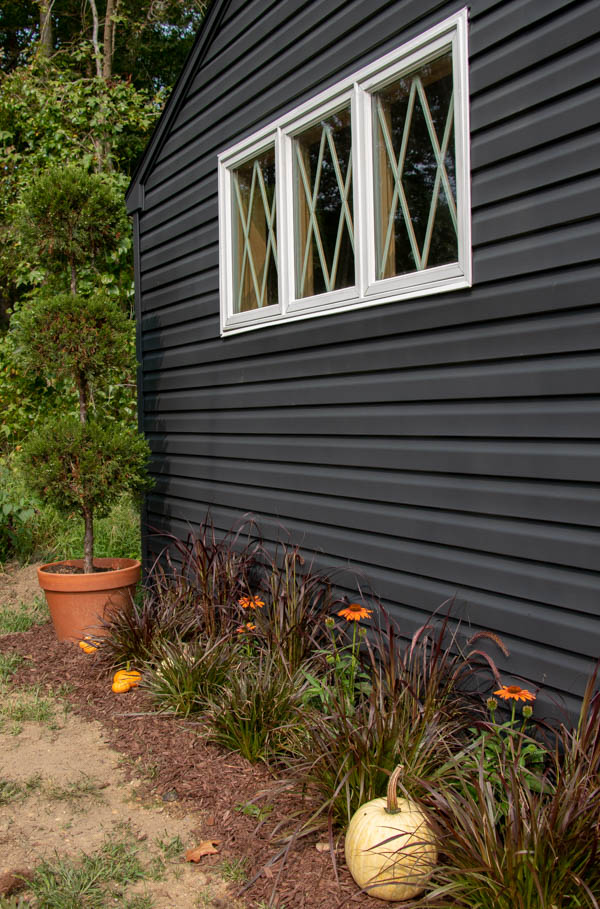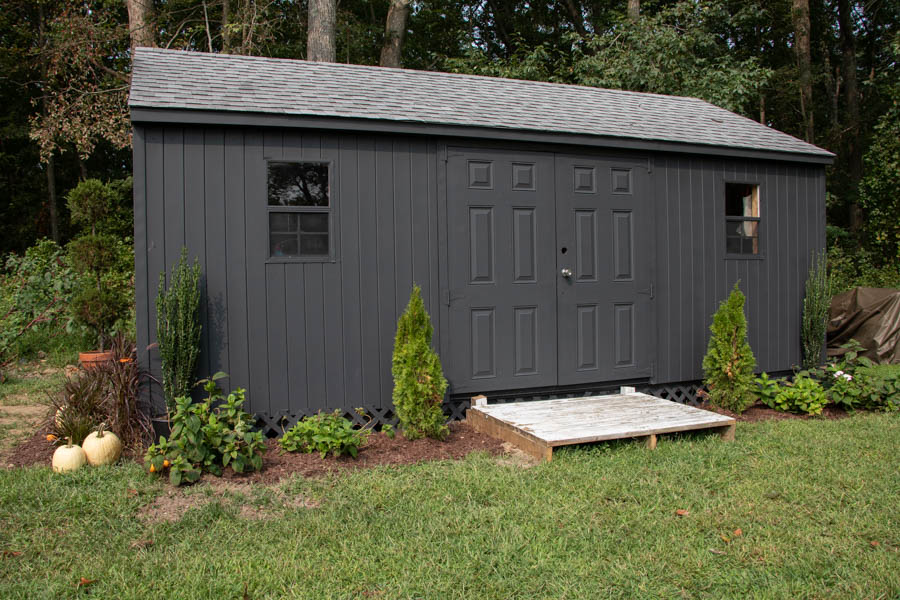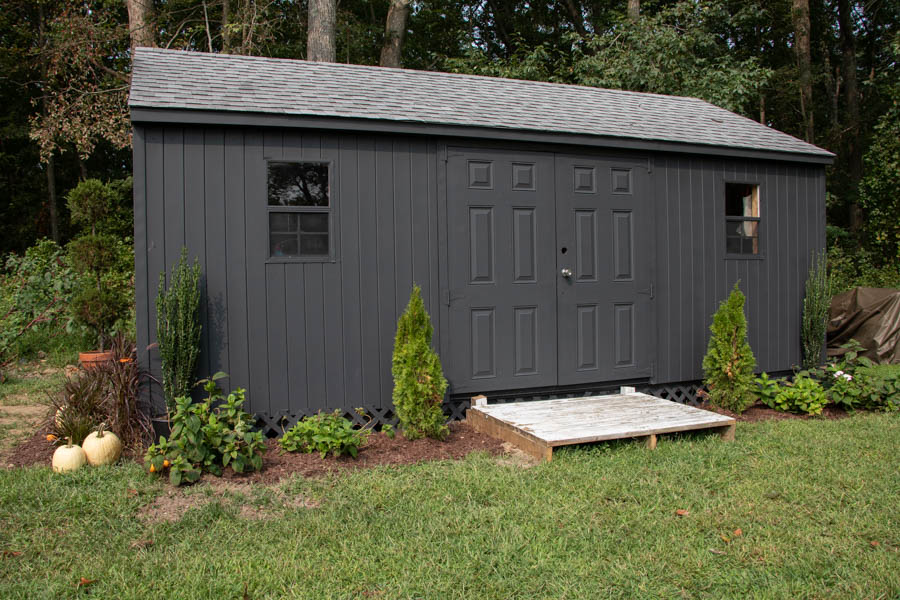 Your new "oasis" will help your metal, and help to bring you peace during what seems to be the most unpredictable year