This was a blog post I couldn't decide how to name. Like what do I call my new shelf in my potting/mudroom? I wanted to share it with you, because I had envisioned this for a long time. A shelf to complete the bare space above the mudroom bench that I could store all my terracotta pots on top of.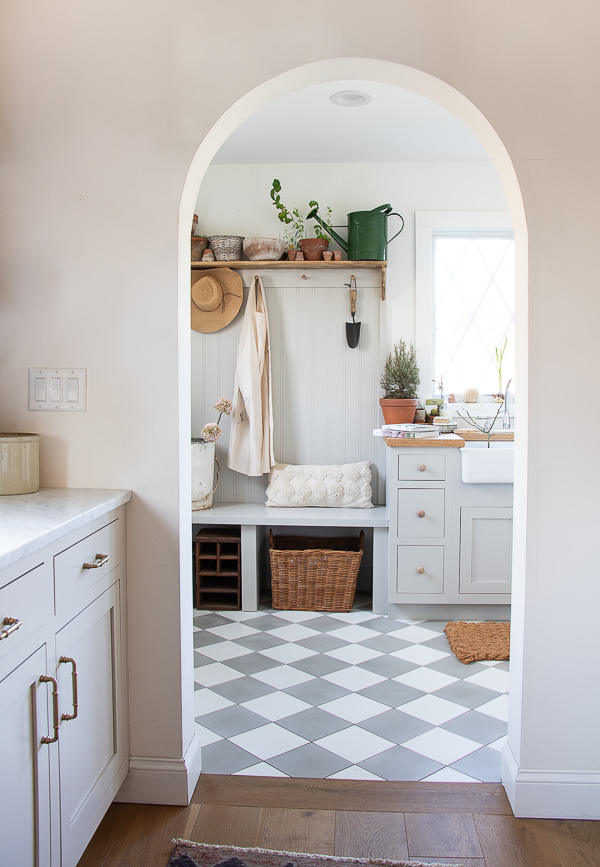 See, I have kind of an obsession with terracotta, so much that I actually almost did terracotta flooring in my laundry room but decided gray and white checkered cement tiles would be a little more "safe" still amazing but not as much of a color commitment. So, when I knew the mudroom would some how turn into a potting room to water my flowers and display some plants and pots, I knew having a shelf to store all the amazing patina'd pots would be amazing.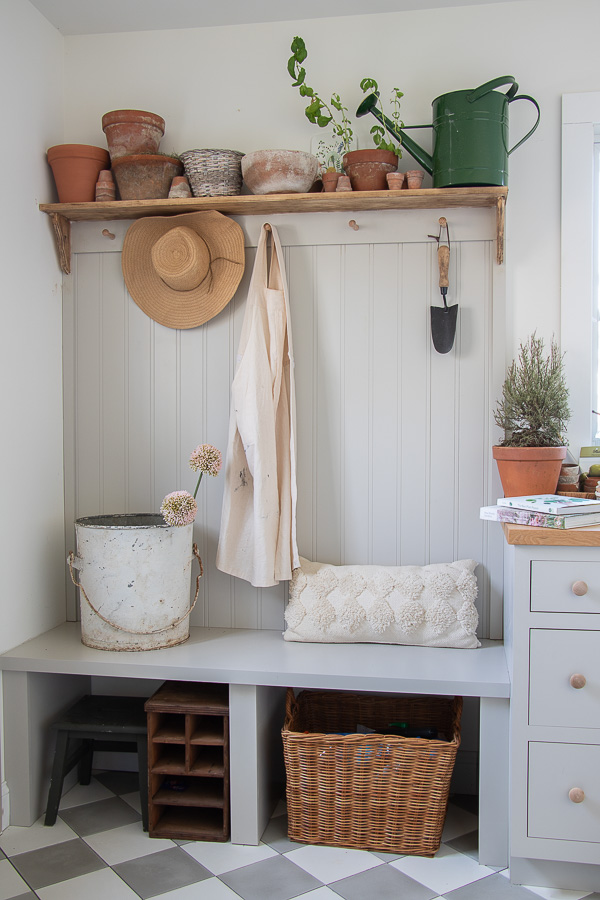 It was one of the projects I've been bugging hubby about the last year, and after not settling for some artwork, we finally tackled this project!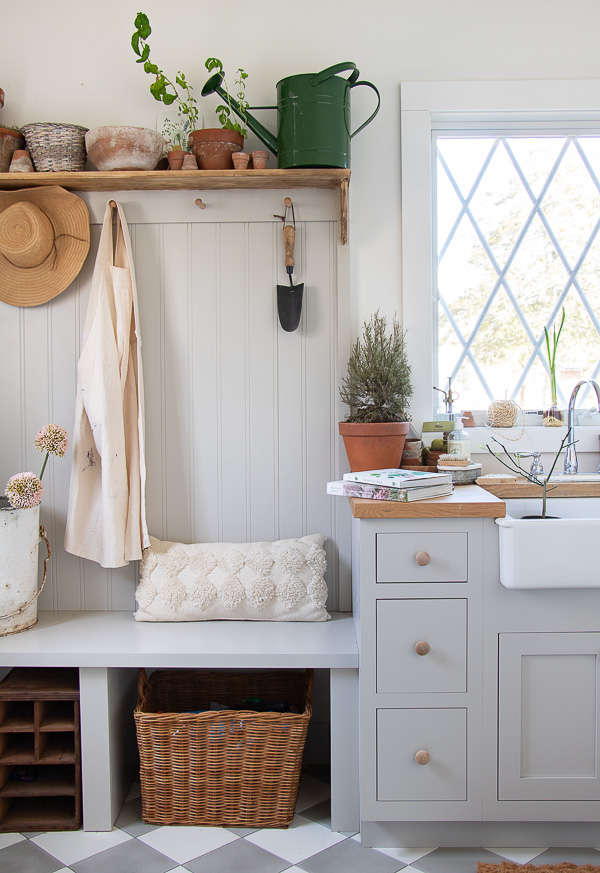 So, here it is…the shelf that was long awaited and definitely completes the space. I decided to just add a little dark wax to the pine board to give it a little warmth to tie into the rest of the wood touches in this space. The corbels I got from Home Depot and they are the same ones we have in our pantry. It gives the English cottage charm.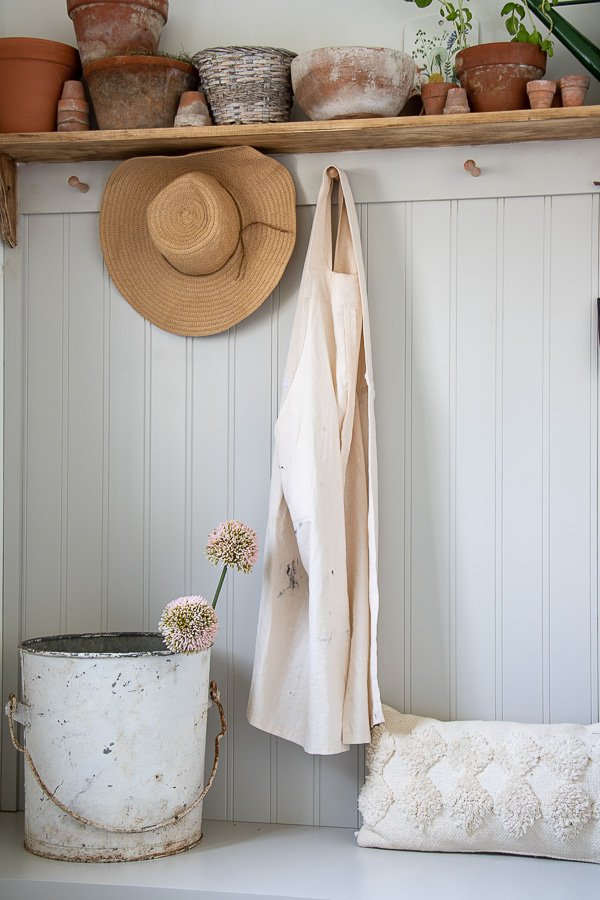 Other then that…this was pretty simple! It's now ready for the green thumb I am prepping for this year, and for the warmer months ahead.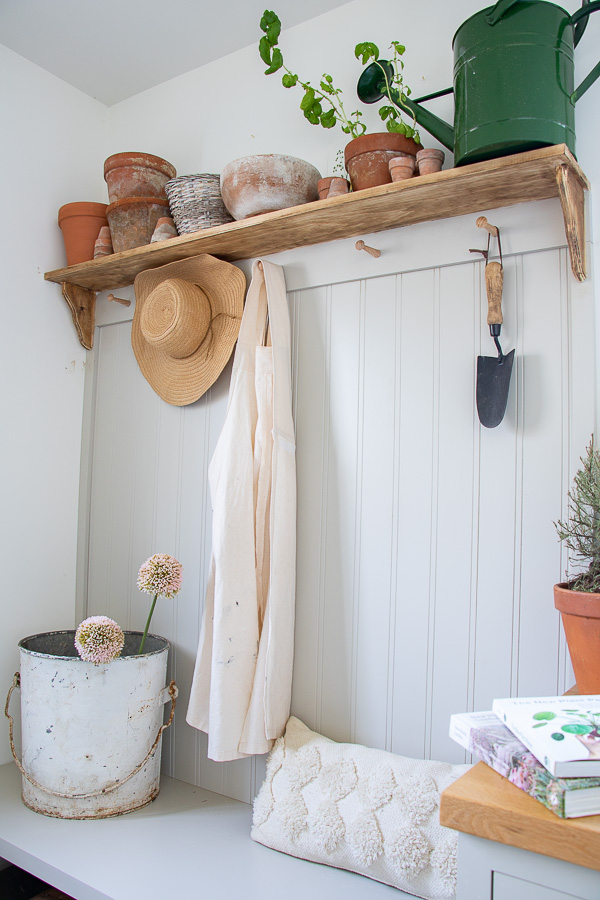 (Visited 2,123 times, 1 visits today)