This was my final dose for the month of January in my Home Healing group, and I brought in a special guest for it. I am excited to work on my green thumb in 2020 as I know how healing it is to the soul to grow plants and get your hands in the soil. Real greenery is back on trend as the faux plants are making their way out slowly of the design world. I don't mind a fake plant here or there, but creating life and vibrancy with indoor house plants is certainly the way to go for so many reasons.
This post contains affiliate links that I make a small commission from, with no added cost to your purchase.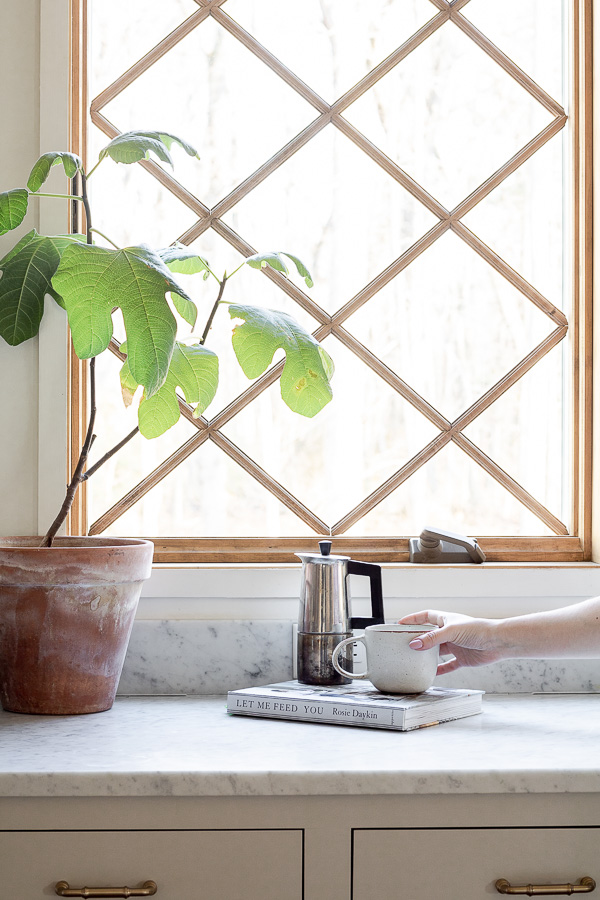 I share in this week's video some house plants that are currently trending for 2020, like the fig tree I have here. Just love the leaves and look of this plant and of course that terracotta pot (flea market find)
Check out the video with tips on which plants to start with and how to work on your green thumb with house plants, special guest my neighbor and friend Dana.
Working on your green thumb video:

(Visited 703 times, 1 visits today)