We Sold our Home in one weekend, and so can you!  I want to teach everyone how to prepare your home to sell. We were fortunate to have a great neighborhood and great realtor, but there are touches and moves you can do to get your home ready for the competitive real estate market. Let's back track to my progress and what's been going on with our home.
This post contains affiliate links that I make a small commission from, with no added fee to your purchase.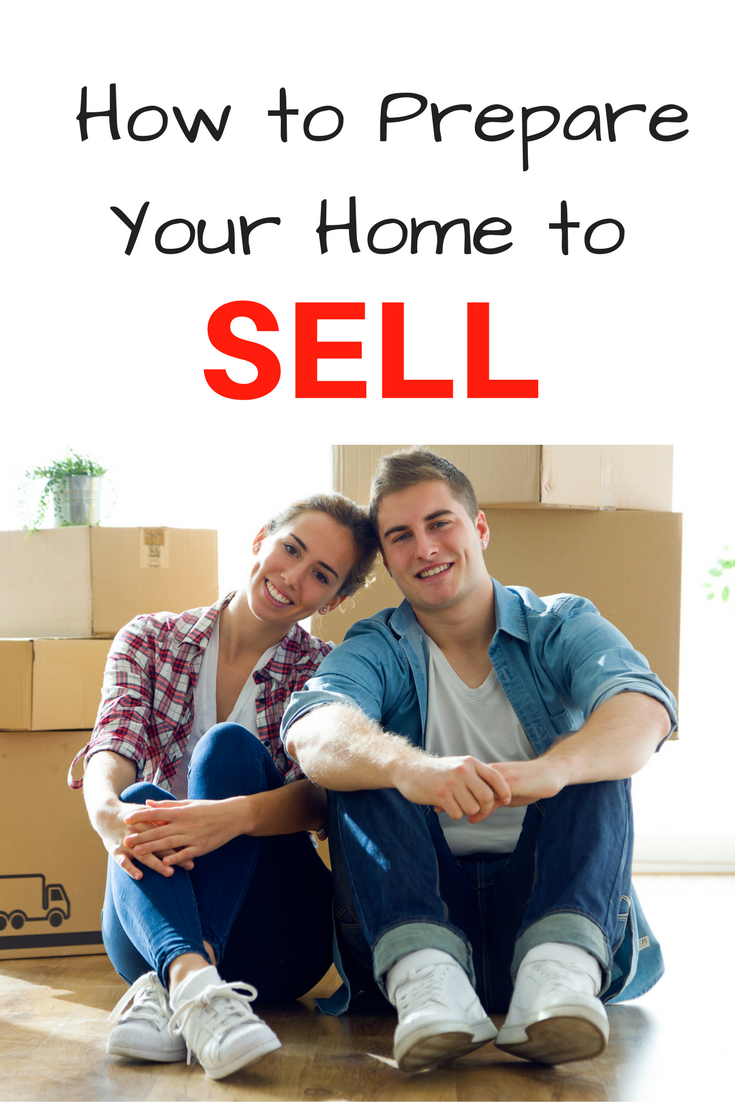 So…we decided in the fall that we may want to start looking this year for a new home. Our youngest was going into Kindergarten and so, this would be the right time to make the adjustment. After a few financial changes we decided it was time that we could make this leap. Also, the market had changed and we knew that we would be able to make a profit off of our home that we bought 3.5 years earlier.
Now, let me be clear…I am no real estate expert. I am just a home blogger that believes that good design can make a difference no matter what. Now, this of course sometimes means that though you have a particular style you love and want to decorate your home with, it may or may not work for the market. Sometimes we have to tone it down a bit (as we hear a lot from the famous HGTV twins on Buying or Selling). It definitely calls for some work and tons of cleaning.
So, I hope with our home selling so quickly, it gives us some credit to this post. We had about 18 couples walk through our home and by Monday we were already in attorney review. First factor would be we live in a great neighborhood (especially for families/first time home buyers). Second, we have a decent yard size, and third all the "big stuff" like roof, HVAC, etc was all updated since we moved in (lucky new buyers).  Just because your home is neat and new doesn't mean it will sell as quickly, those are definitely things to keep in mind.
So how to really get your home ready to sell?
#1 Keep things neutral!
My home is filled with neutrals it keeps my house feeling brighter and bigger. This means for those dark ugly rooms get those paint rollers out and get this home ready for people to come walking through. It's important and I think you will see a big change yourself how this can make the space seem larger and cleaner.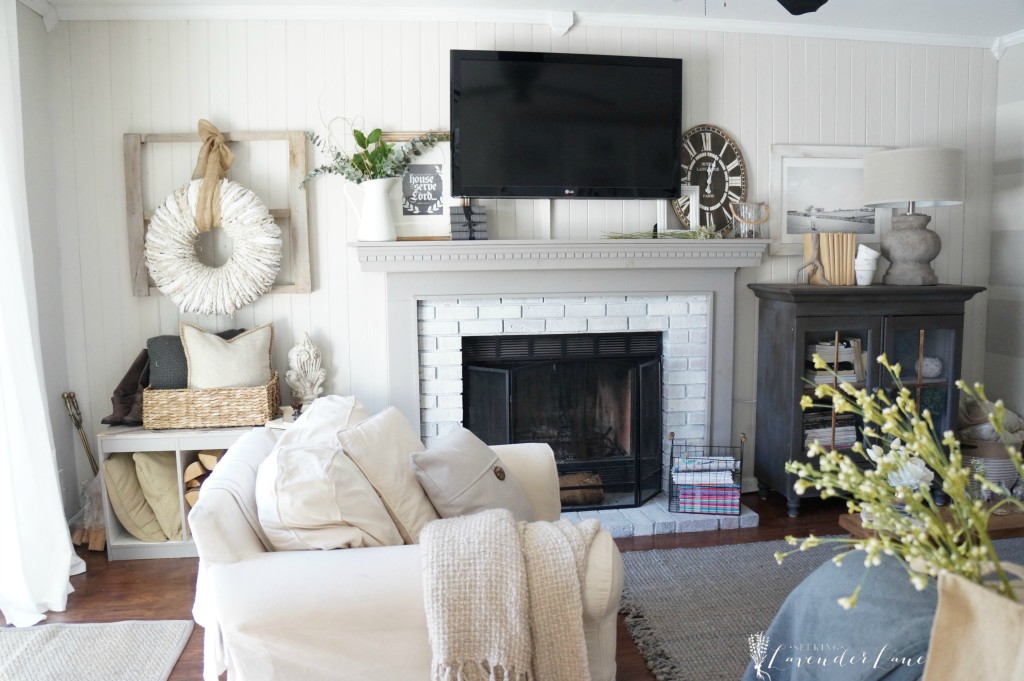 #2 Declutter
I have a confession, I decluttered the bedrooms a bit, and removed some items from the kitchen countertops…but I did not declutter our closets. I seriously ran out of time….but fortunately in my case it did not matter. If you know in advance you are going to list your home, declutter those closets as well. Get that house feeling spacious with tons of storage options.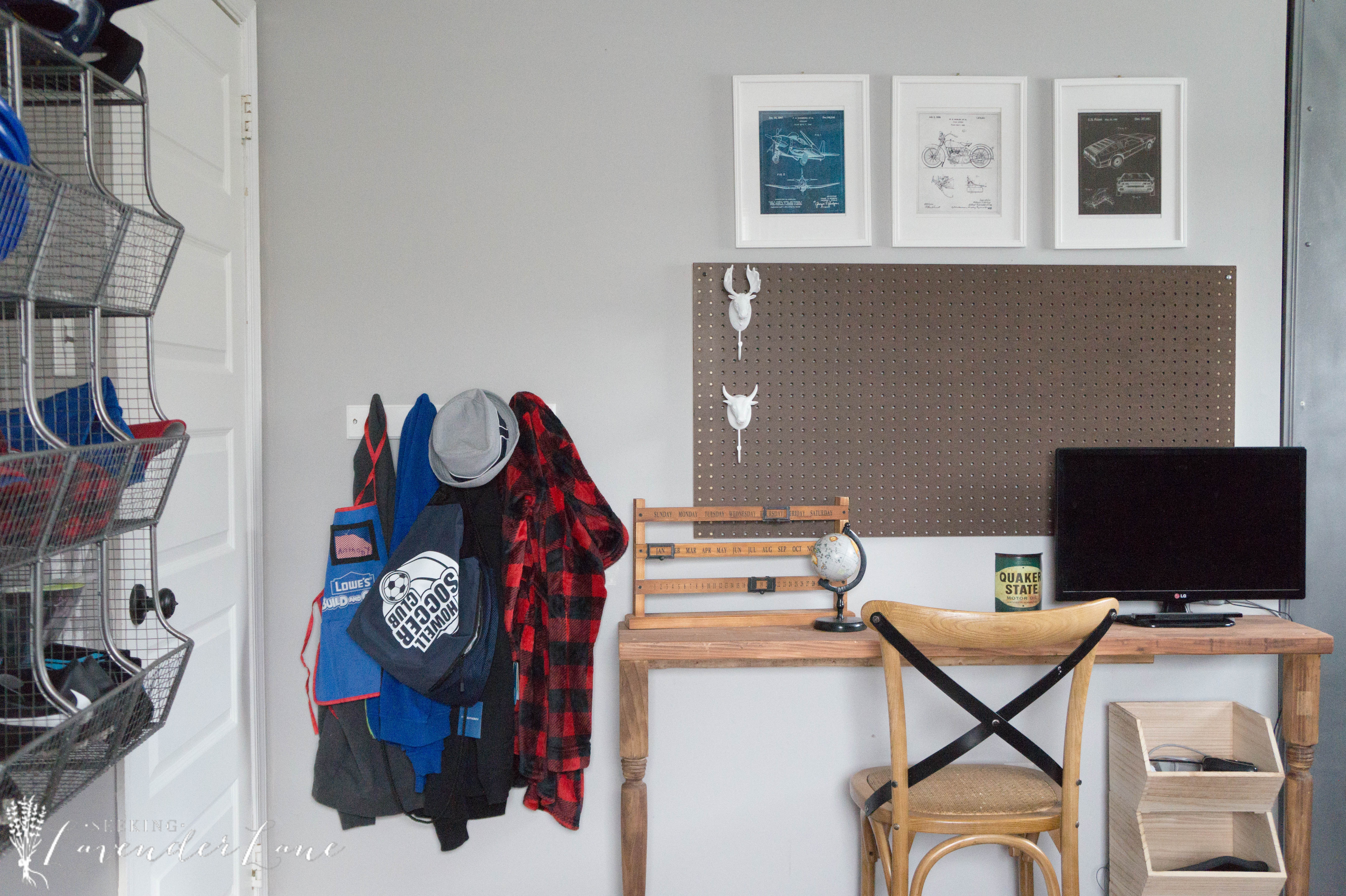 Right before we listed the house we did a mini room makeover in my sons room. It was the perfect way to get the room staged and decluttered for the showings. Before it had wayyy too much stuff all over. By throwing some of his "unwanted" toys out and cleaning up his room felt immediately larger. It was especially important since his bedroom is the biggest besides the master.
#3 Do those small not too expensive upgrades that you have always wanted since living in your home.
Since the day we moved into our home I had always wanted to add new doors to our upstairs hallway. The doors were those cheap flimsy cardboard ones. It was not the fist on our to-do list, so it kind of just got brushed a side. Fortunately (in my eyes), unfortunately (in my husbands eyes), my sons door officially broke. It was my ah-ha moment to finally convince the hubs to replace them. Now it took probably 6 months and then the idea of us wanting to list the house to finally get this small project done. It was one that was not going to cost thousands that if investing would only give that buyer one more reason to buy our home…but for us not break the bank. See our door progress here.
BEFORE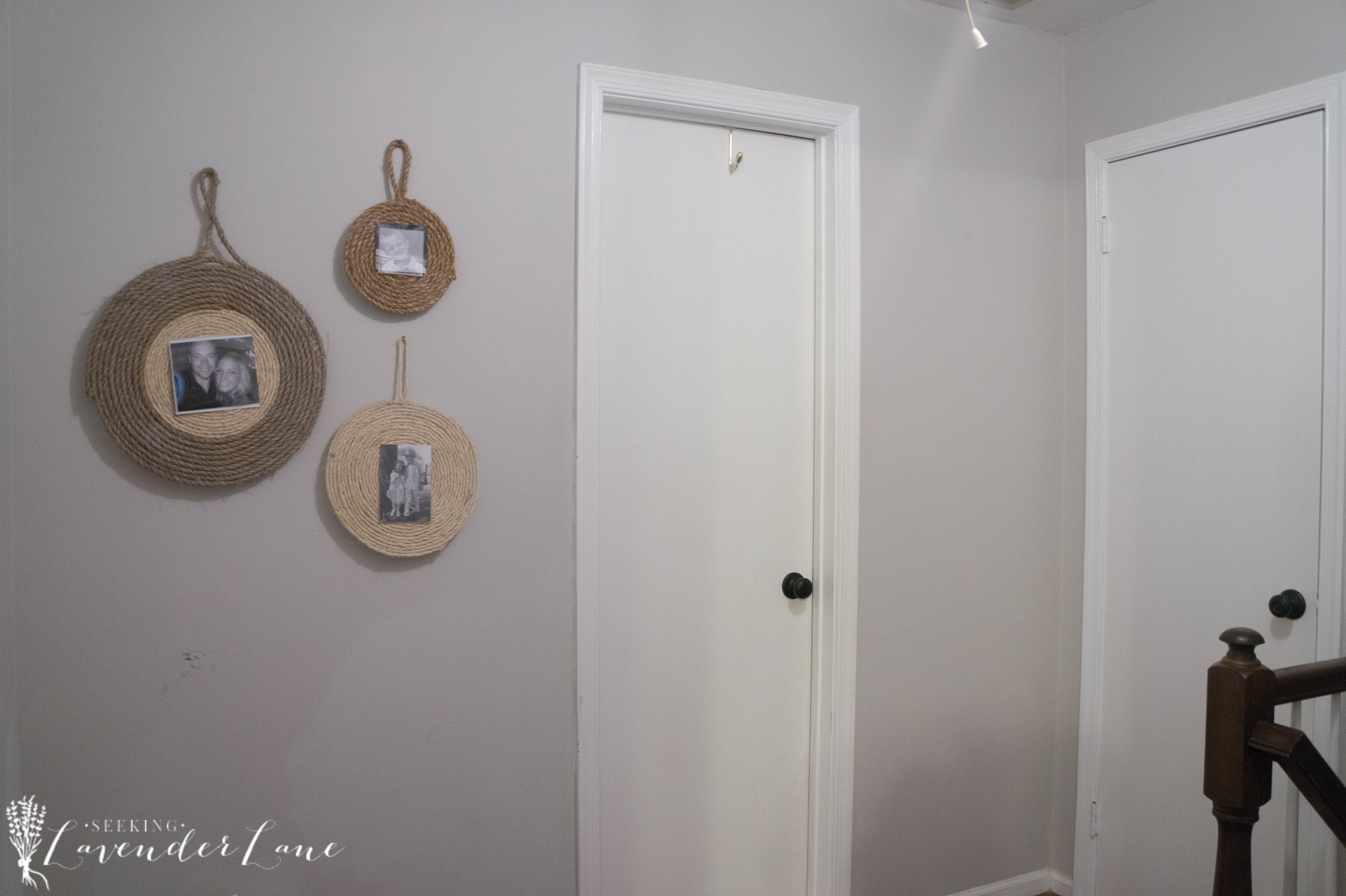 AFTER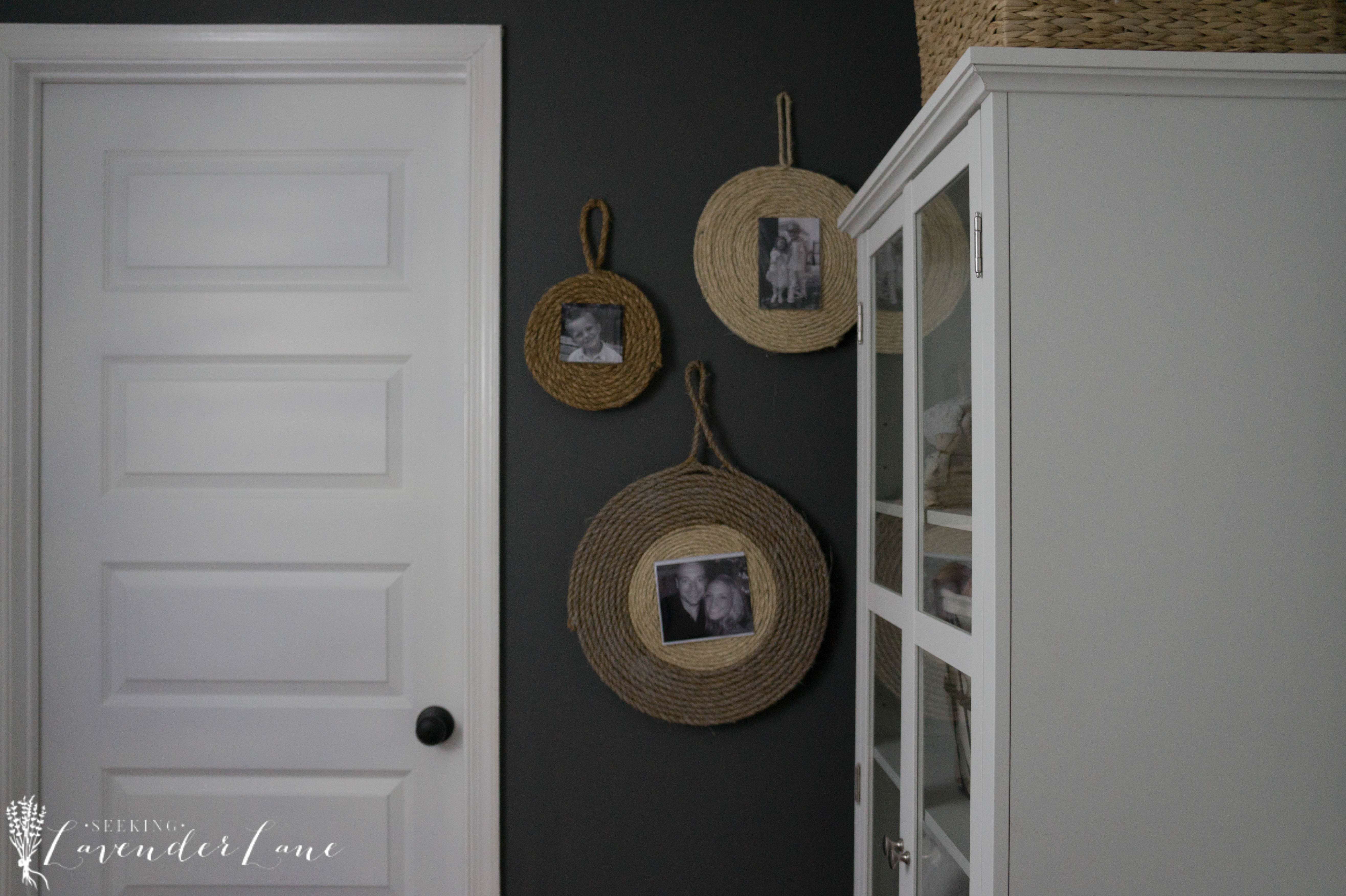 We also did a mini makeover on our Master bathroom. I have ALWAYS wanted to upgrade our bathroom, and we actually were finally going to make the change this spring…but of course moving just made more sense. So since our bathroom was seriously the only room in the house we had yet to paint or do anything to since moving in…I decided lets give it a mini-mini makeover. I mean like $100 makeover.
So, the floors were ugly, the vanity, the beige-y toilet, EVERYTHING! So I thought what color compliments beige and brown (the entire color scheme of the before bathroom). How about BLUE! I figured adding some blue and white and new fixtures could make the bathroom feel some what fresher and at least decently staged for the showings. Now, I'm not saying by bathroom looks pretty, it just looks better. Sometimes it's not worth making big changes when you're selling, but by just making some of those rooms that would cost too much money to update fresher can for sure make a difference.
BEFORE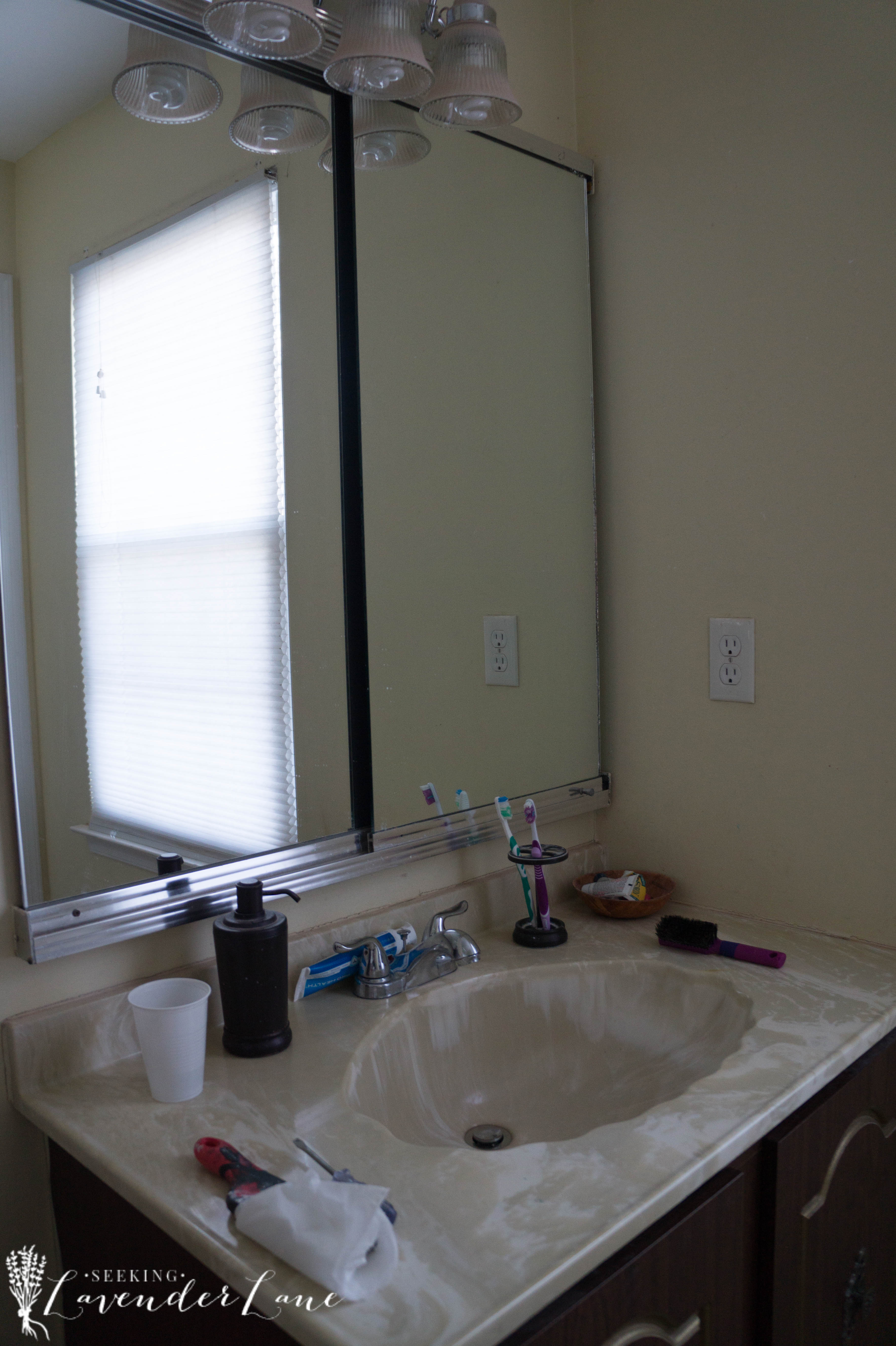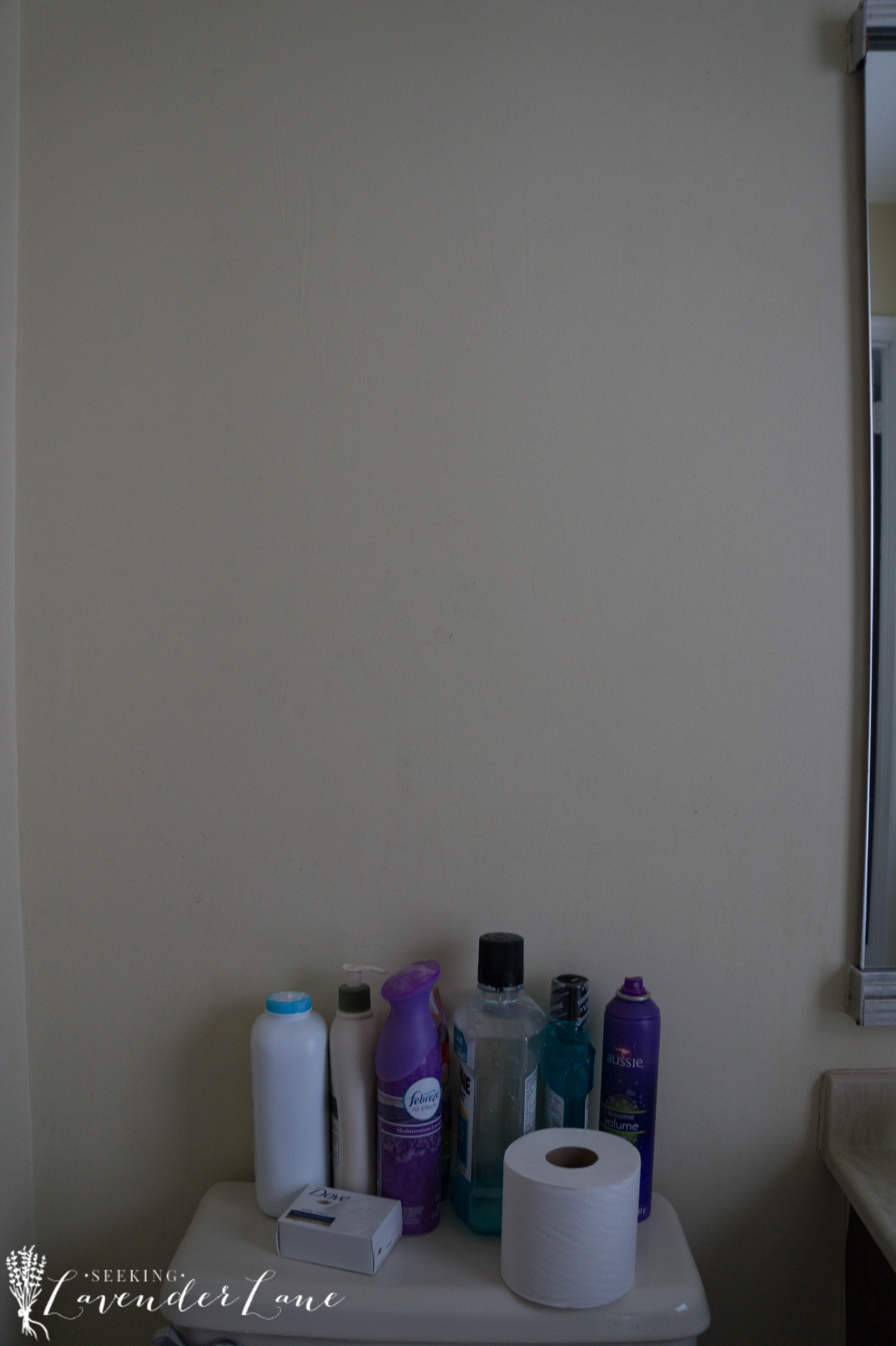 AFTER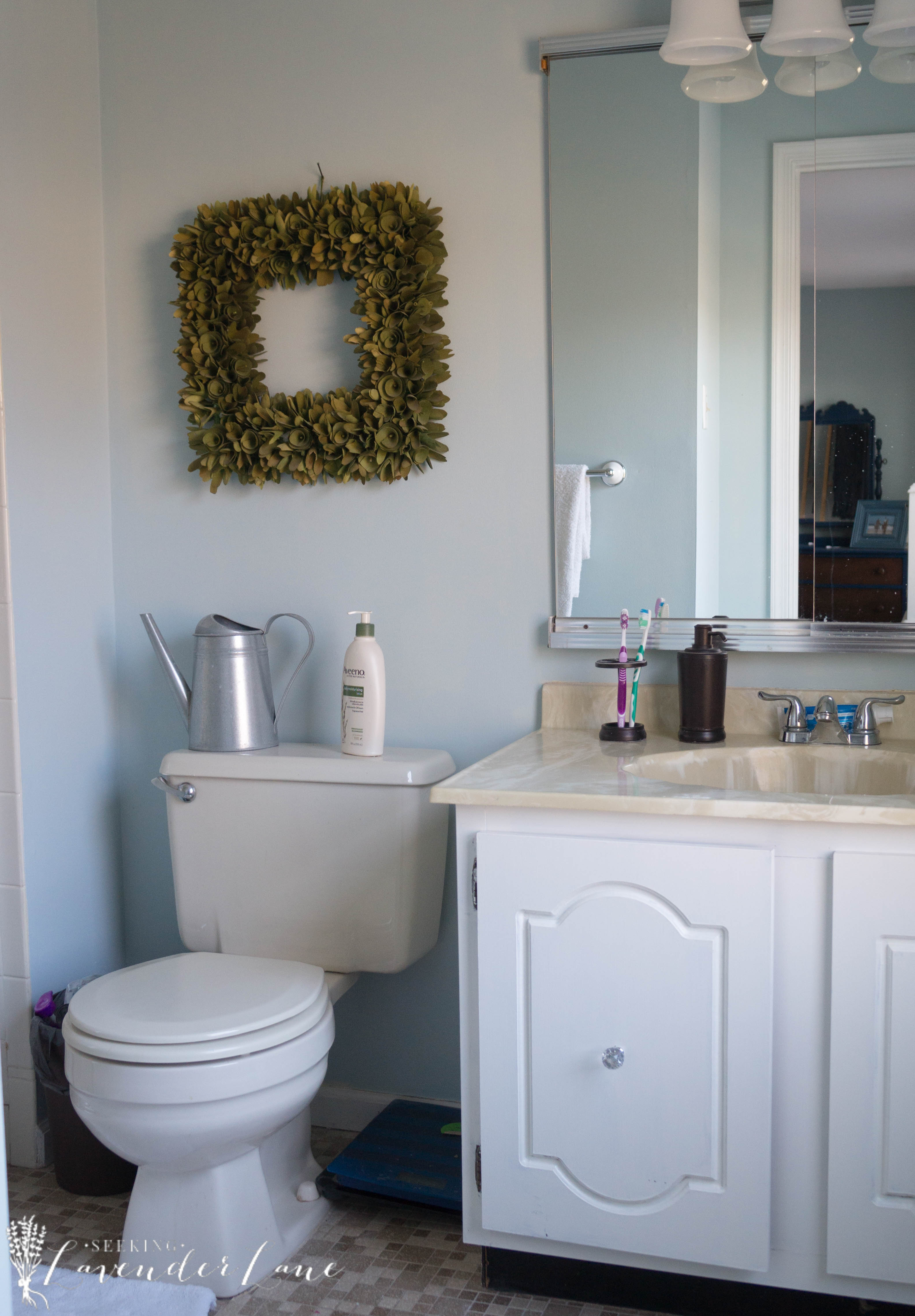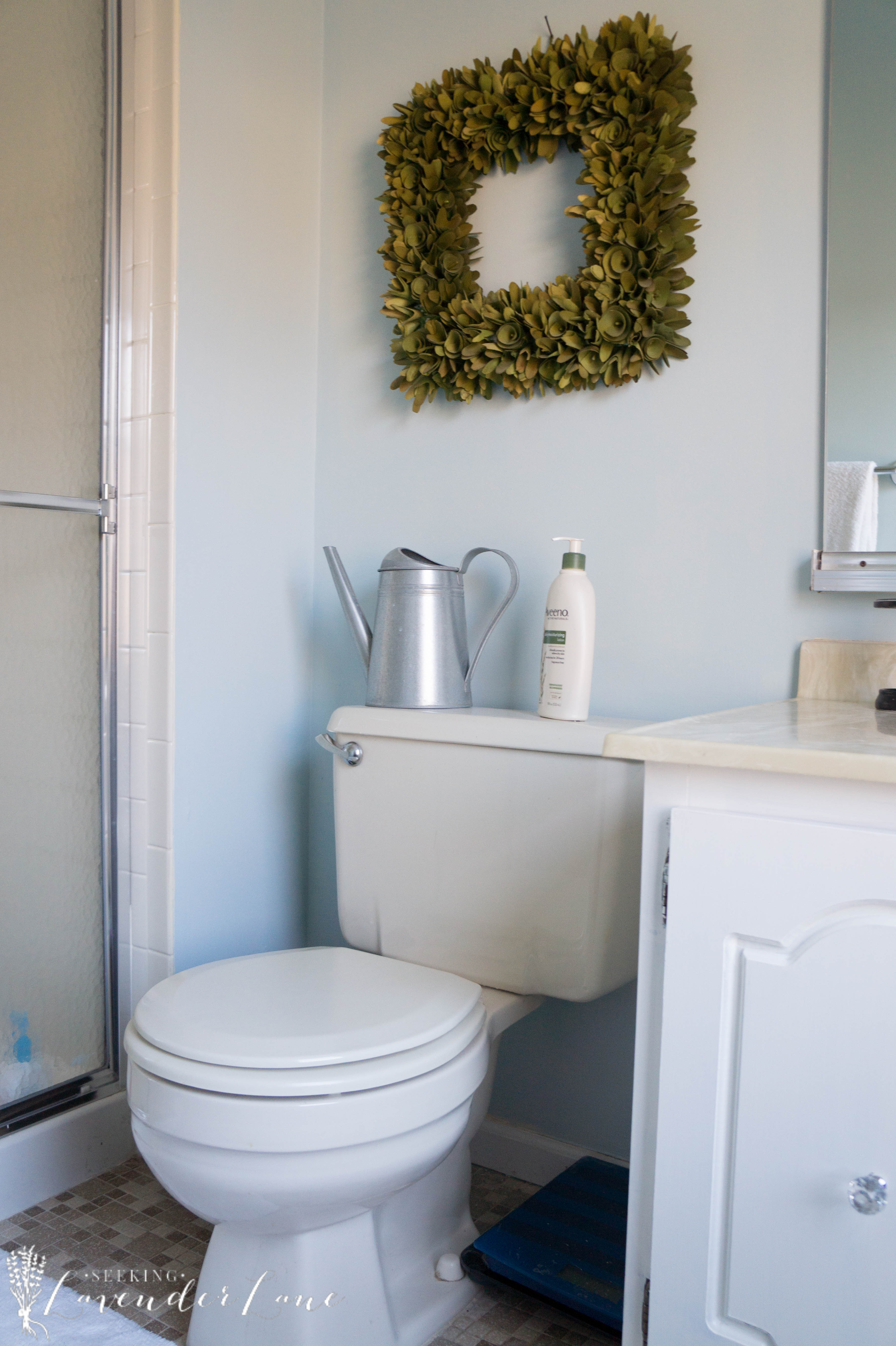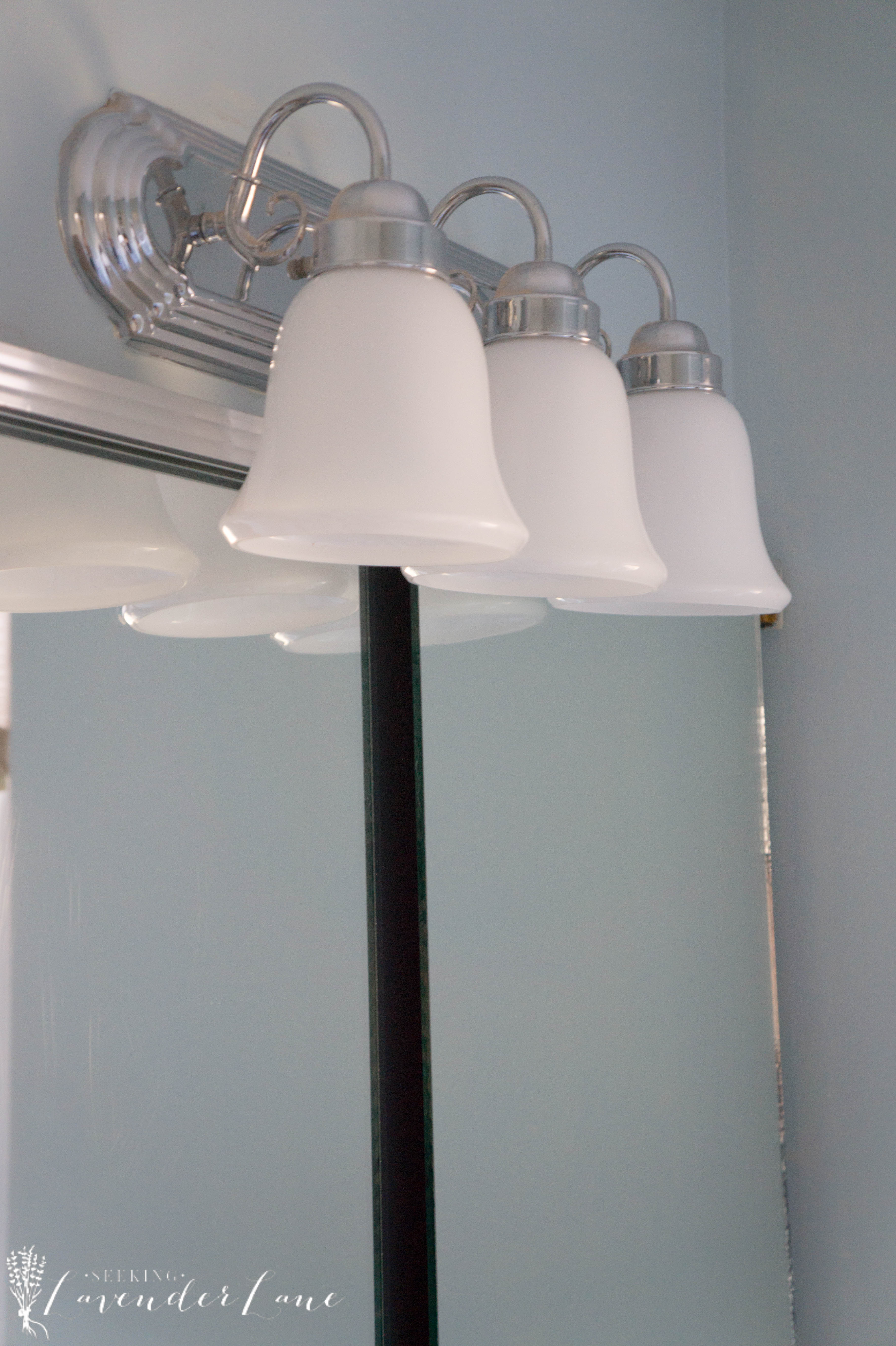 Some new light covers and fresh paint, and some de-cluttering made such a difference.
#4 Stand Out
Now, what do I mean by stand out? Let's think about this…what are all the other homes in your neighborhood looking like? Are they all carpeted? Do they have that same boring front door? Is their kitchen beige? Do they all have that brass 1980's light fixture still hanging in their hallways? Is their fireplace still looking outdated? Closet doors? Bright pink kids room? okay you get the point. Look around at the market see what's out there. Get an idea of what EVERYONE has. We want your home to stand out!
I know sometimes this could for sure cost a little extra money and/or take more time to work on. This may be better for that seller that knows in advance that they want to sell their home. See, for us we had 3 houses with all the same style in our neighborhood (yes cookie cutter) go on the market at the same time. All of our homes were priced about the same, but ours had that "ooh-la-la" affect. Can I say the other homes are still on the market.
For one, every buyer that walked in our house got to see upgrades such as shiplap walls, all new light fixtures in every room, and the unexpected barn doors. We have one in our dining room and one as our master bedroom closet door.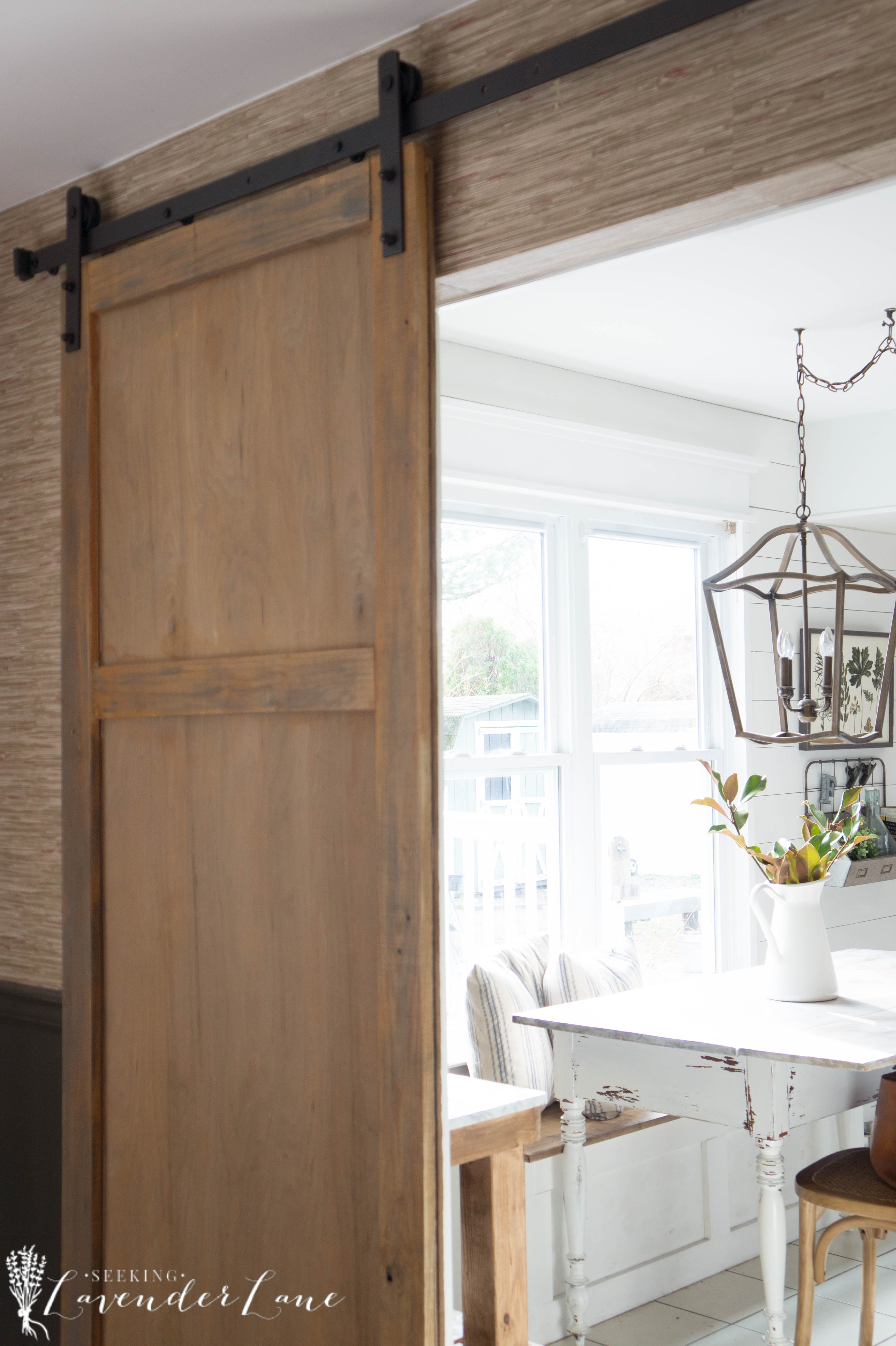 I can't say that is why the buyers went for our house, but I can for sure tell you it's what attracted most of them to our home. I bet they were thinking 1. that's one less thing they have to update, and 2. it made our home seem updated and more trendy. Not to mention my (not updated kitchen), has white cabinets and a farmhouse sink. Not sure about the rest the world, but at least in Jersey everyone has wood cabinets and beige granite if they have an updated kitchen. Sorry for those that love that style, but for us our home stood out because it did not have that. I'm also fortunate that our size home and neighborhood attracted more millennials and young home buyers which are for sure attracted to more trends and the farmhouse style.
Now, if light fixtures are not in the budget, update just one that really needs it or can stand out. You can shop for inexpensive yet beautiful lighting over at world market, such as my dining room light. (affiliate link)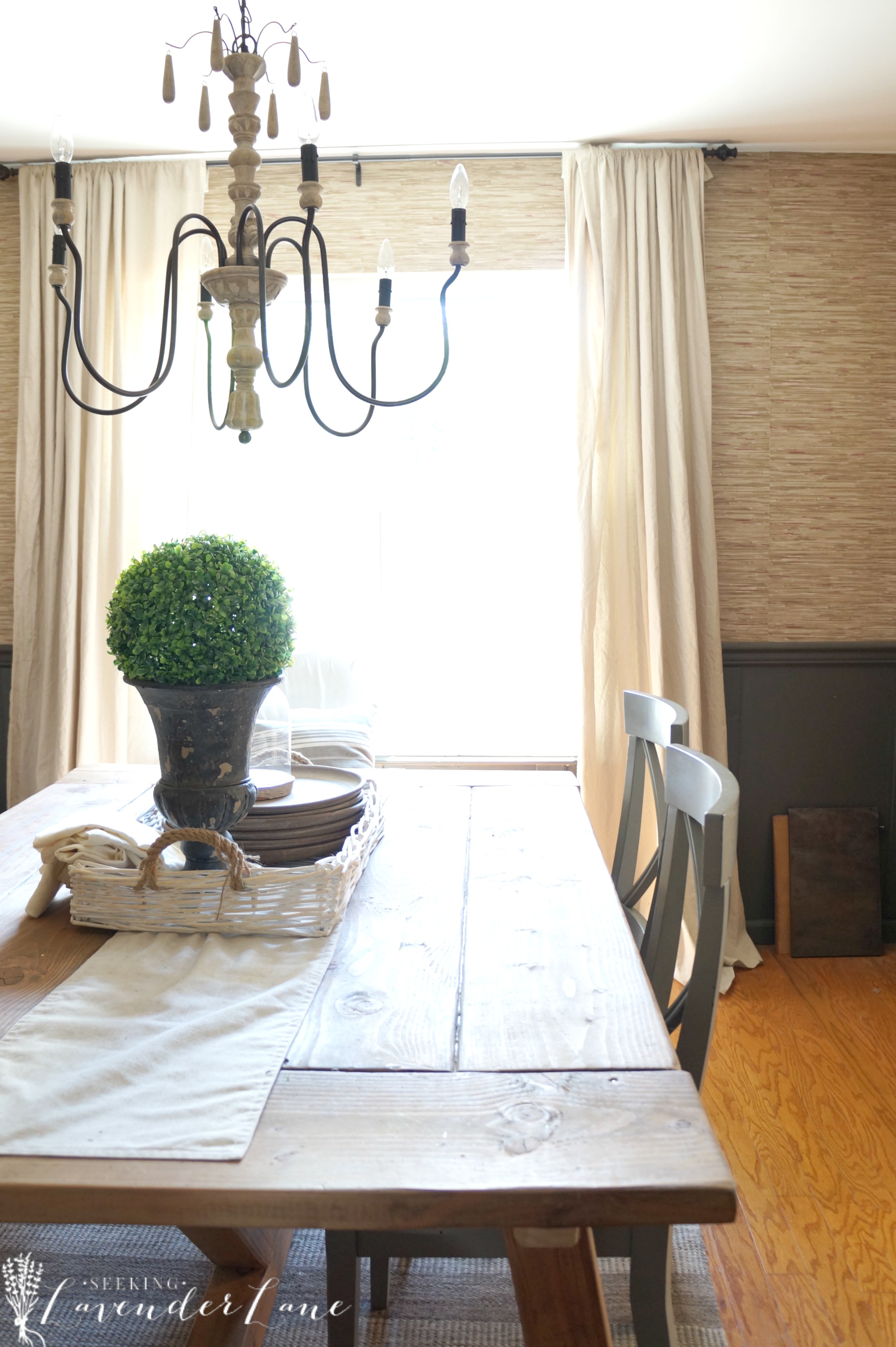 Or give your front door a nice pop of color to make for a grand entrance!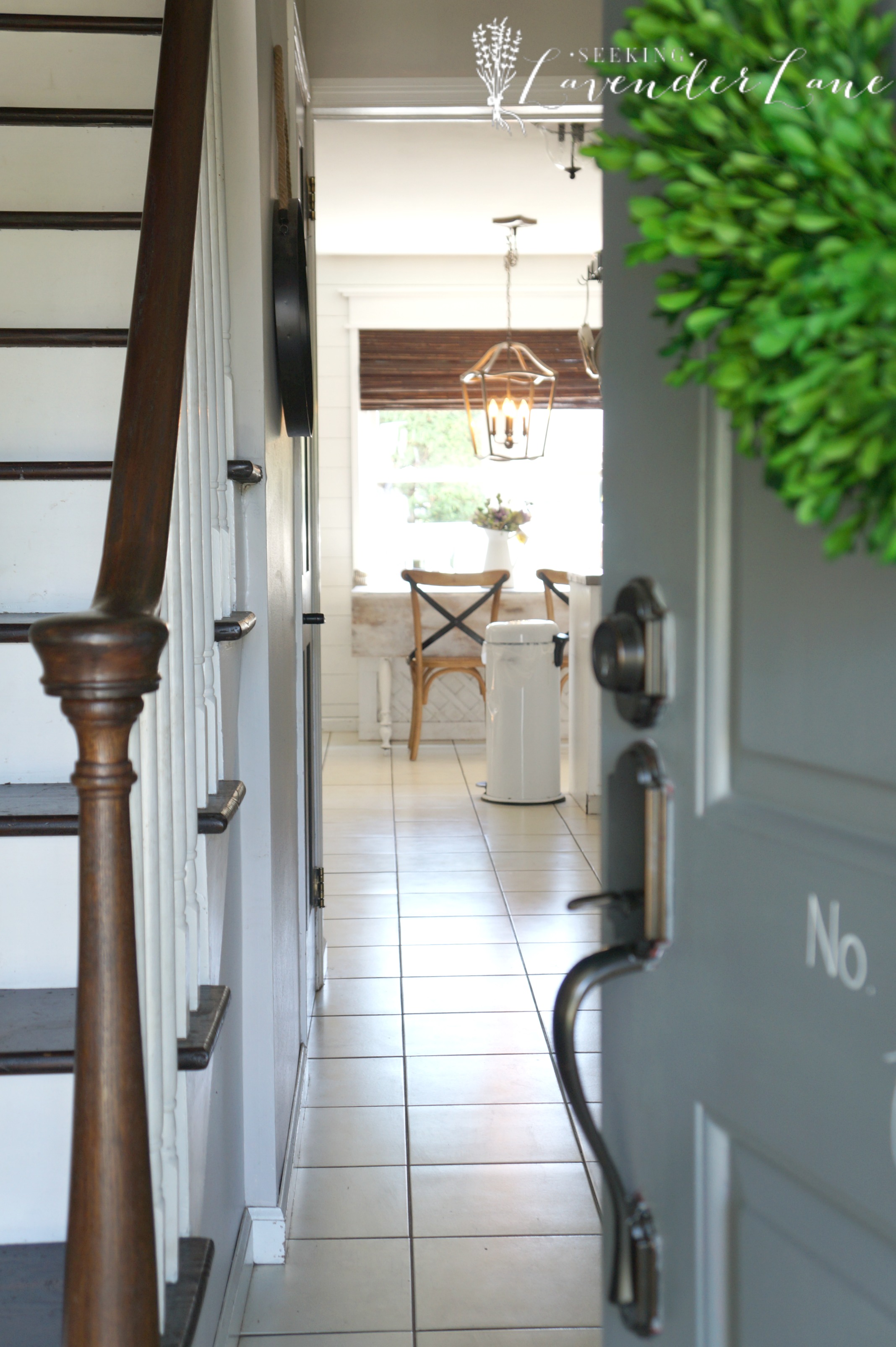 #5 Stage Your Home
Okay, I know you all are about to scroll right past this one. You're thinking that you either don't have the budget to hire a professional stager, or you have no decorating skills to stage your home. But I'm going to break this down for you to make it really simple.
Make your beds! Pay attention to those Pottery Barn catalogs you get in the mail. Make your bed like a professional just by copying what you see from there. Layer the bed up with pillows and a quilt, comforter, and add a throw blanket on top. If your bedding is a little on the busy side maybe opt for a simple pattern or plain bedding.
Add some flowers to a table. Get a pretty pitcher out and pick up some flowers from the the local supermarket and set up on your kitchen table.
Remove bulky furniture Be mindful of bulky furniture. If it takes up the room or ruins the flow of the room just get rid of it. Either place it into storage or just try selling it. Maybe look for some new items from Wayfair or even Target just to add a trendy sofa that's smaller for the space.
Create a pretty shelf. Now is the time to not make your house functional. Just put those pretty white dishes on the floating shelf, or create a cute spice rack in your kitchen. Do something that makes an entrance and an impression. Remember you want your home to stand out and sometimes by making something pretty may not be functional for every day but it will for sure make your home look pretty while people are strolling through.
Put the Candles on. This is no secret I think any house I've been in that the home owners were there or just stepping out while we came on through, they had the candles lit. If you're afraid to have a lit candle on for open houses or multiple showings you can always turn on a scent warmer. Keep it fresh or something that works for the season you are currently in. Don't go for anything too fragrant or too sweet.
Roll up the curtains or the Shades. Let all that natural light in. Not only does interior photos look better when it's light and bright, but when people walk into your home you want it to feel that way too. Nothing worse than a dark home. So before you leave the house roll up those shades.
Declutter I can't say it again, declutter! Remove the papers from the counter tops or put away ugly electronics and wires. Get that home feeling fresh and neat!
 I honestly, believe with these few things you can make such a difference in your home selling experience. Think like the buyer! Put your house on the market for the right price and make sure you have excellent photos to represent your home when potential buyers are scrolling through online.

We sold our home in just one weekend and so can you!