So, good news is that the rooms are finished, and the month of January is just about over. Who else counts the days down through the winter months? I am so eager for these cold winter months to go away and enjoy the spring and summer again. I swear I should not live in the North East at all, I hate the cold so much.
Anyhow, I am eager to share with you guys my New Year New Room Refresh Challenge Reveal. I have to thank Stephanie, from Casa Watkins,  for arranging this January room makeover challenge for all of us.  It's been a busy few weeks here, but fortunately since it's been cold it has been something fun to look forward to. We also have been back to house hunting, so having these rooms refreshed and pretty makes it even better for the day we decide to list our house. We will see…so far God has not quite brought us to the home of our dreams yet. I will keep you all posted.
So let's take a look back at what these rooms looked like before.
BEFORE of my Son's Room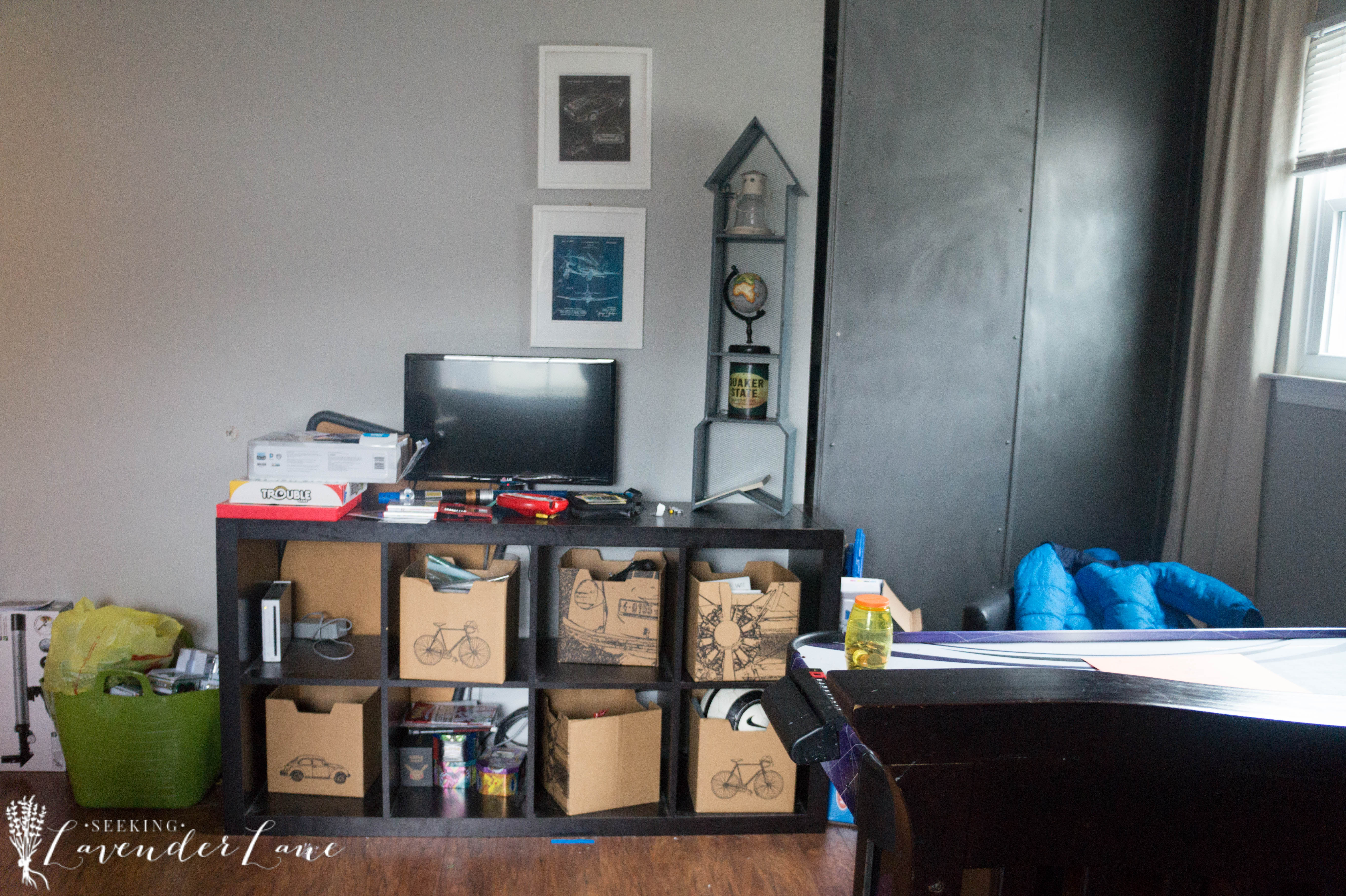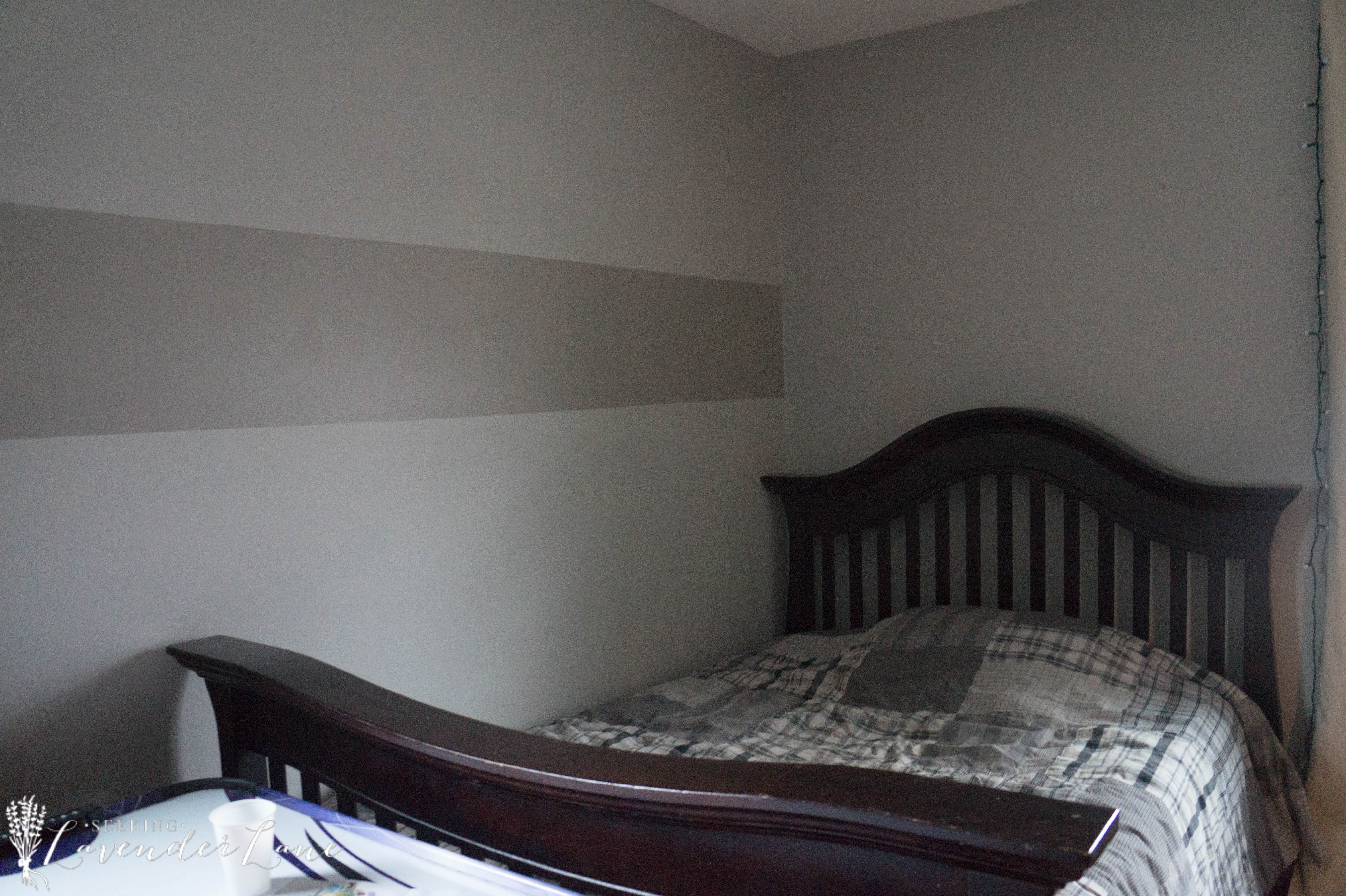 It was disorganized and lost it's style over the last few months. With my son getting older it just became messier, and then some how I ignored it for some time until this challenge came along. I still had some other ideas to add to the space, but because we are still on the fence about moving I decided to keep a few things the way they were, like the furniture. I had originally had a dresser picked out, but that kind of fell through..so I think if we don't move sometime before the summer then I'll invest in a new dresser and then hopefully a new bed.
This post does contain affiliate links for your convenience, with no added cost to you.
So what we accomplished…
Painted the Accent Wall: Sherwin Williams HGTV paint "Jasper"
Added some beautiful art work:  "why fit in" sign
DIY desk
Peg board
New Accessories
New Bedding
Throw Pillows
What I did not Accomplish
Change photos in frames
Pegboard organization
New area rug
New dresser
Adding new lighting
Decor above Headboard
Come on in to a not so messy kids room anymore. A sophisticated boys room with a new moody color palette and a rustic style.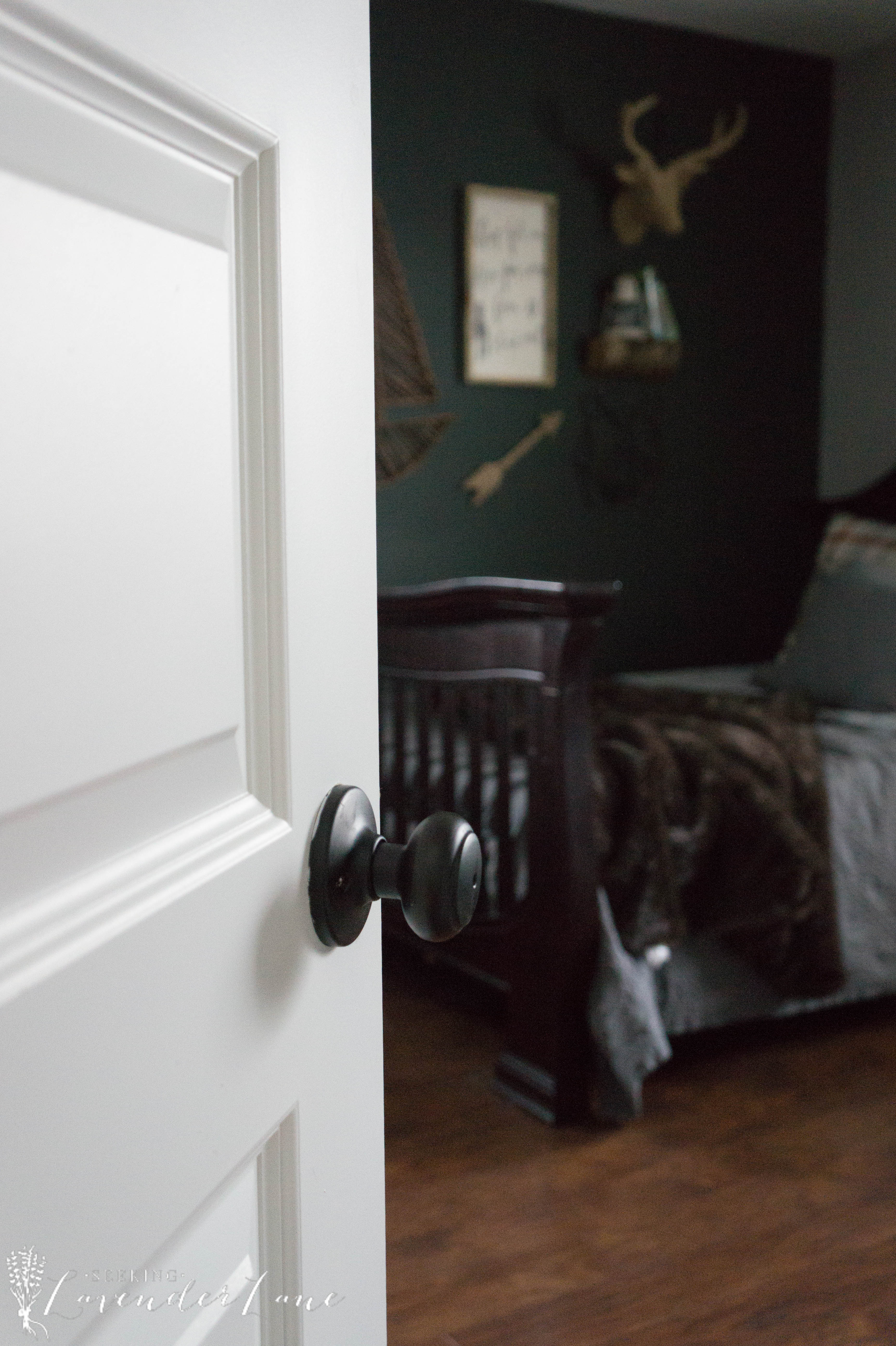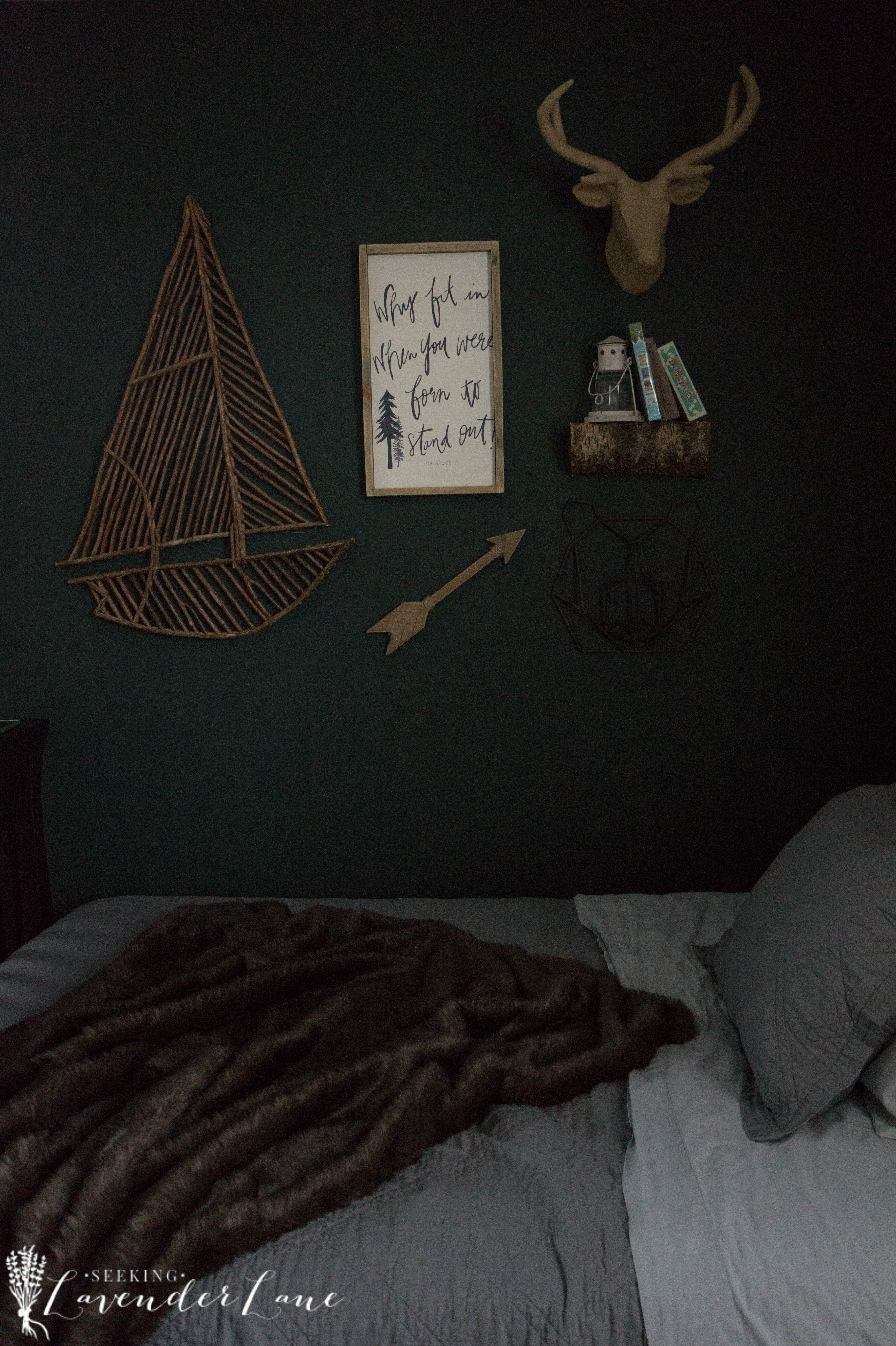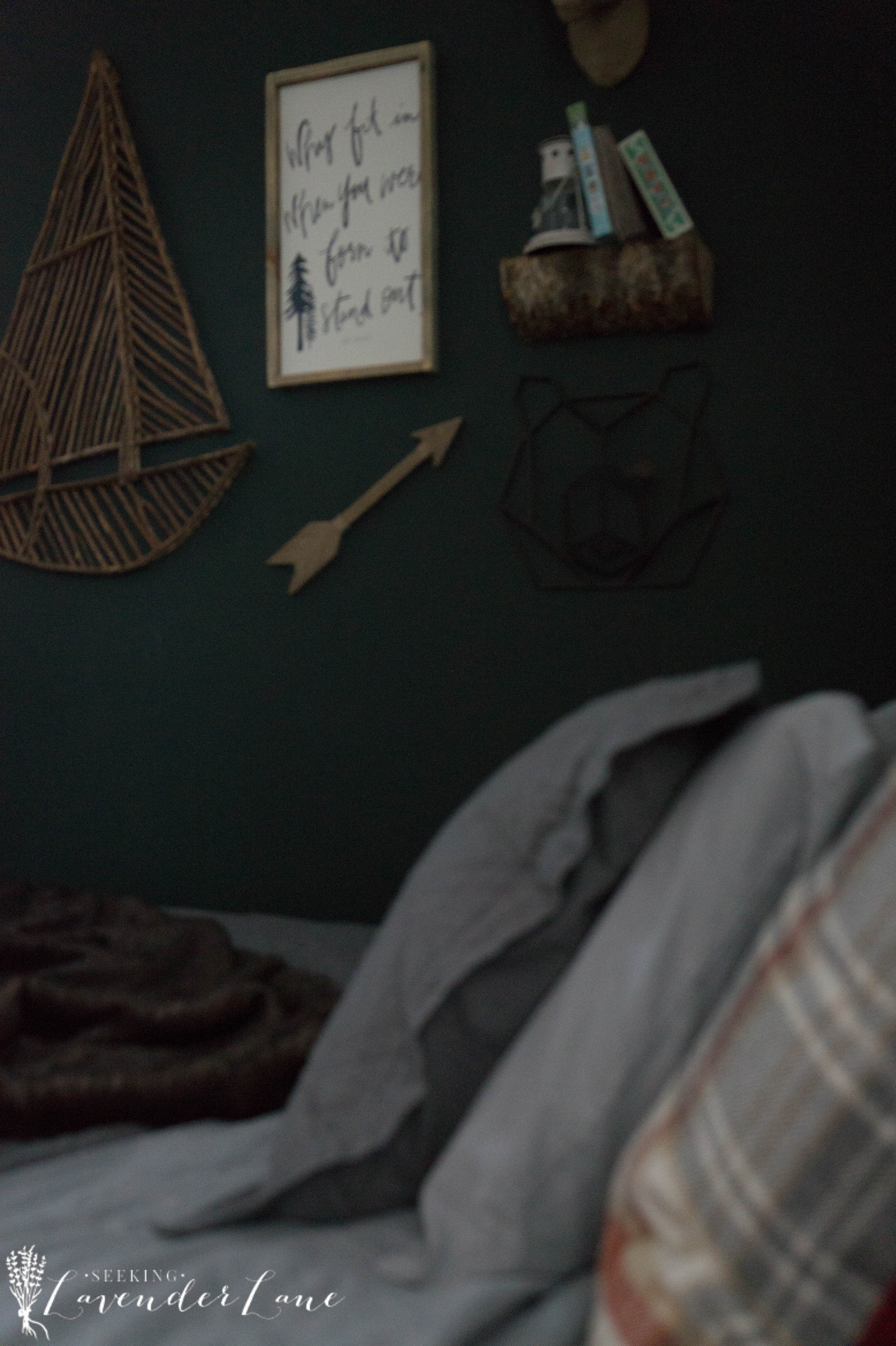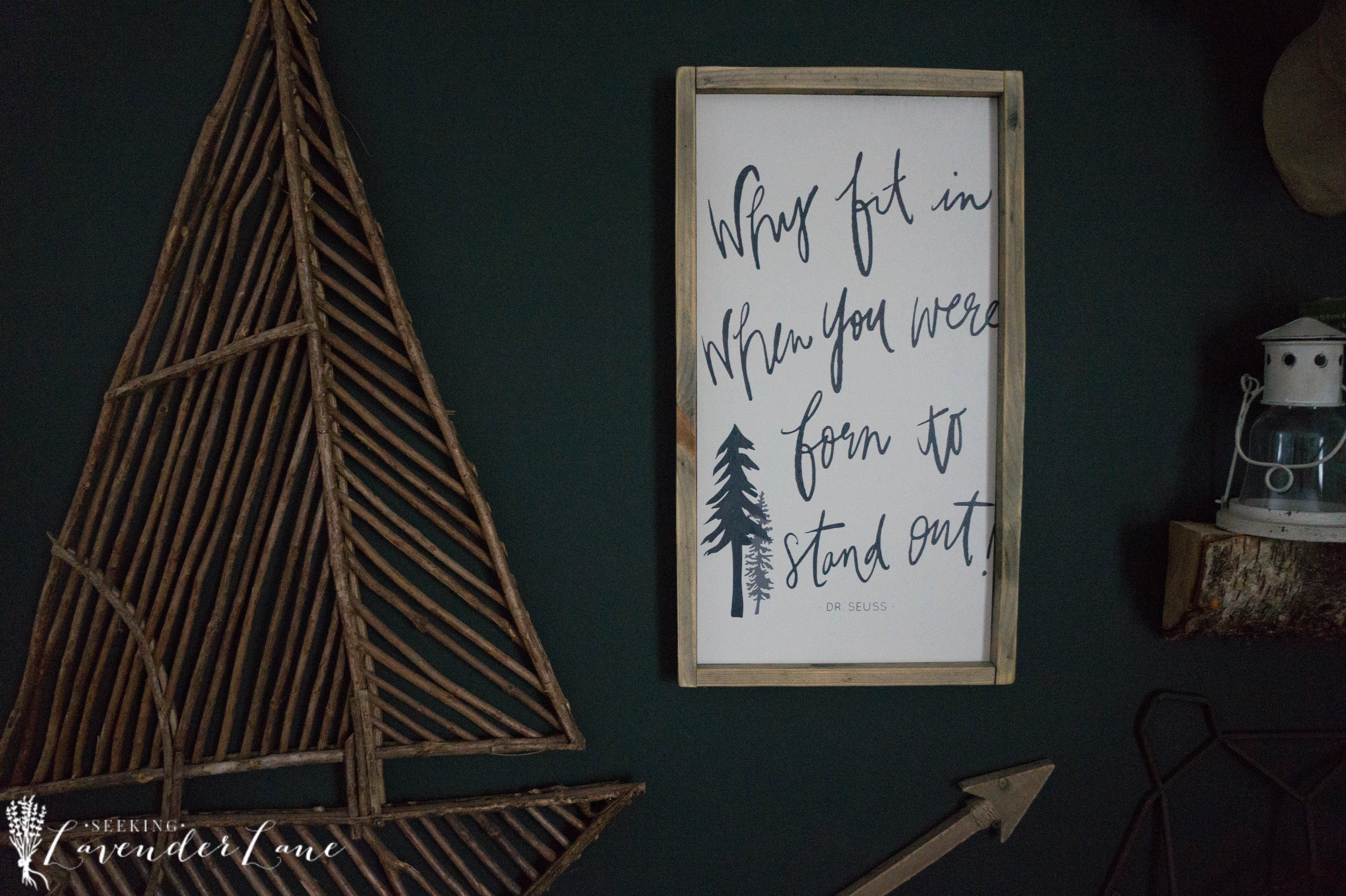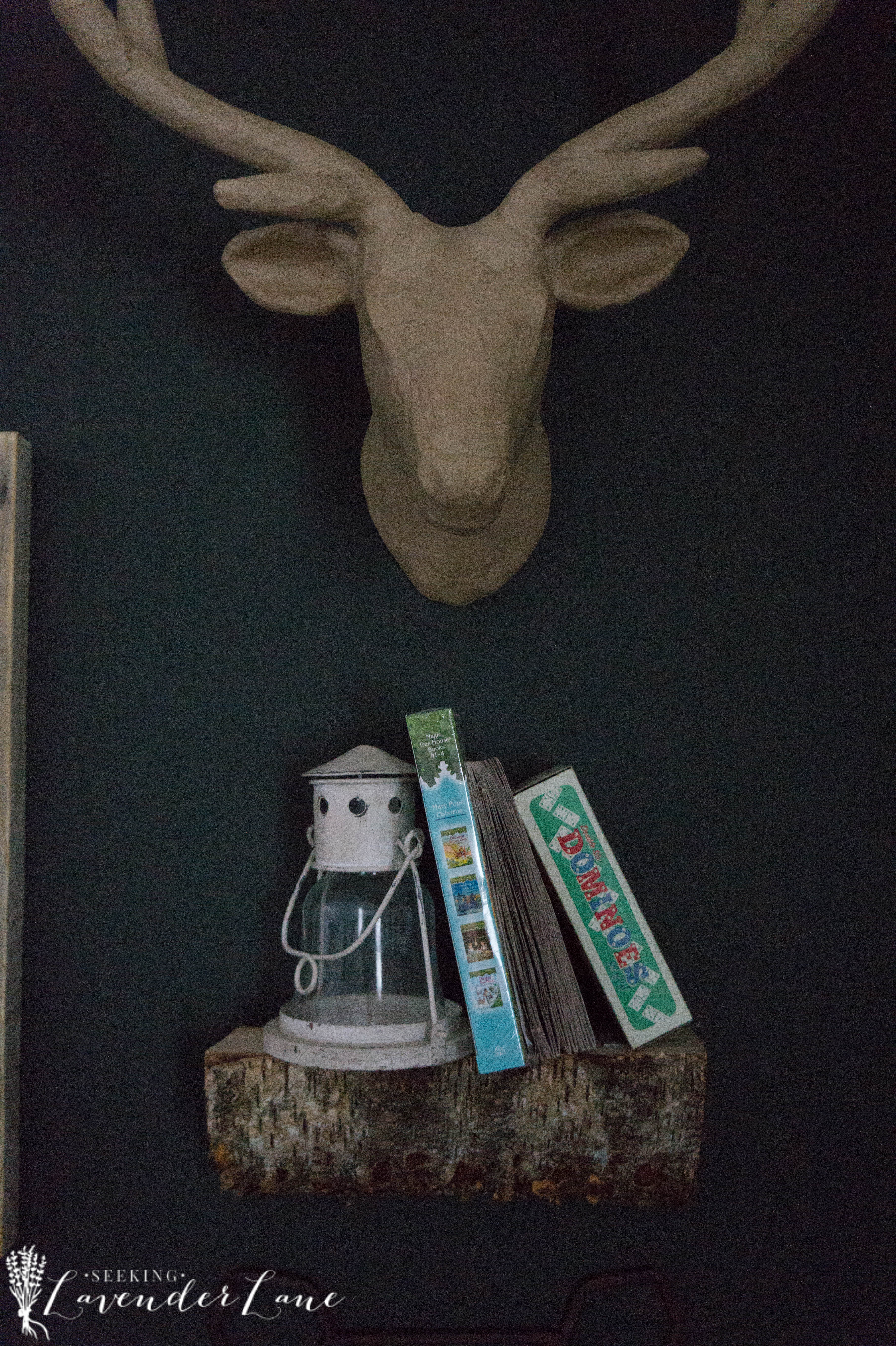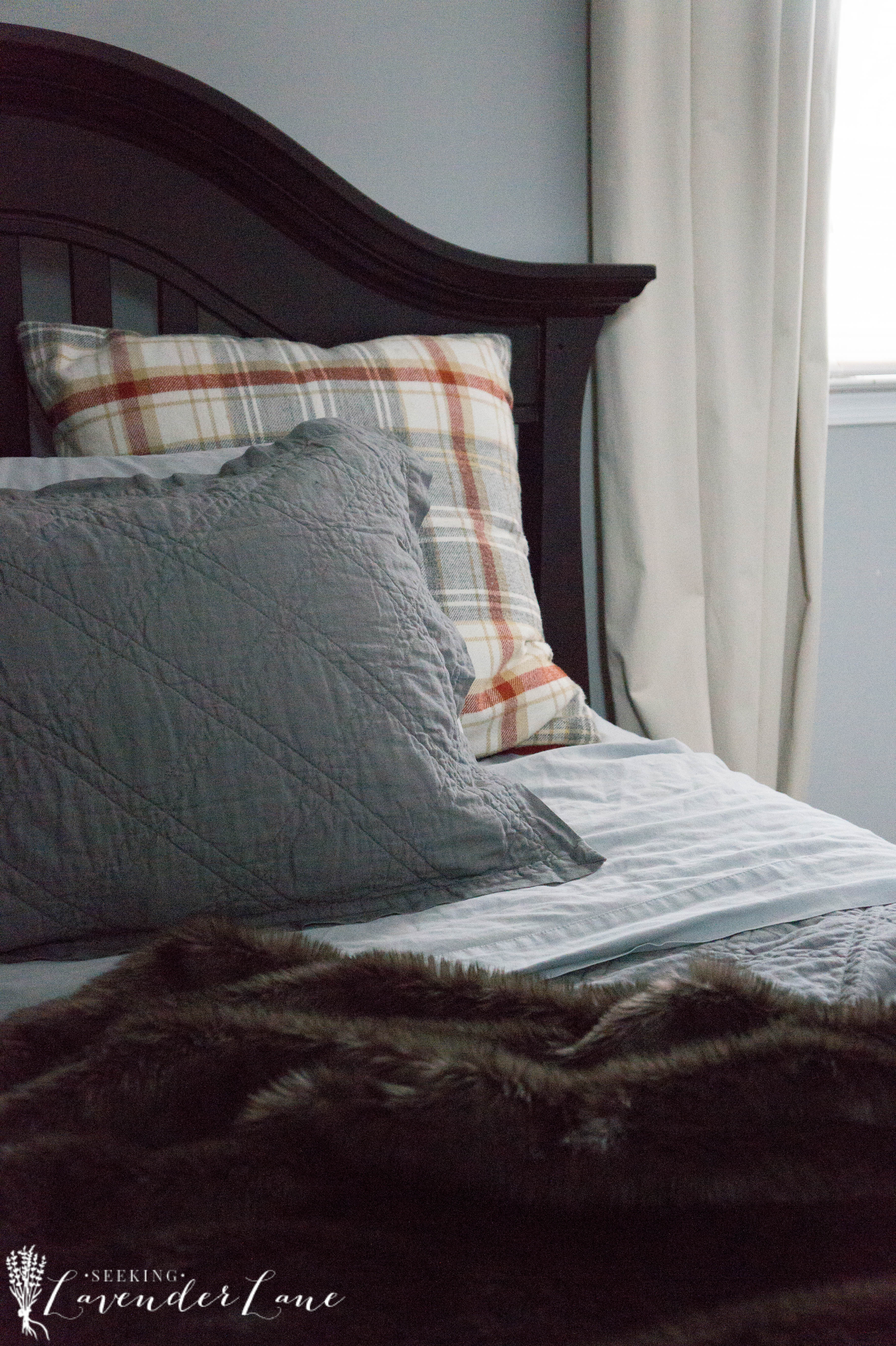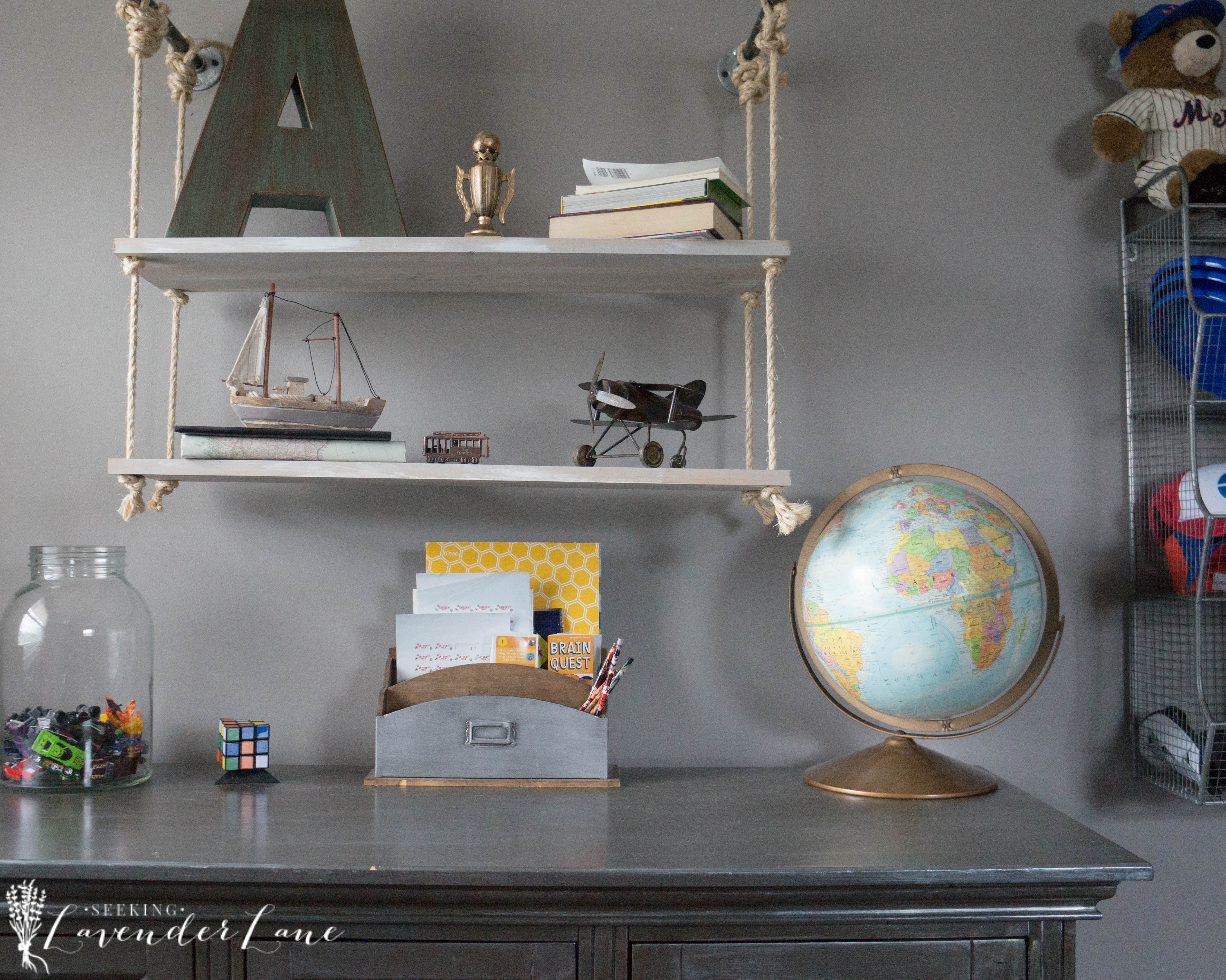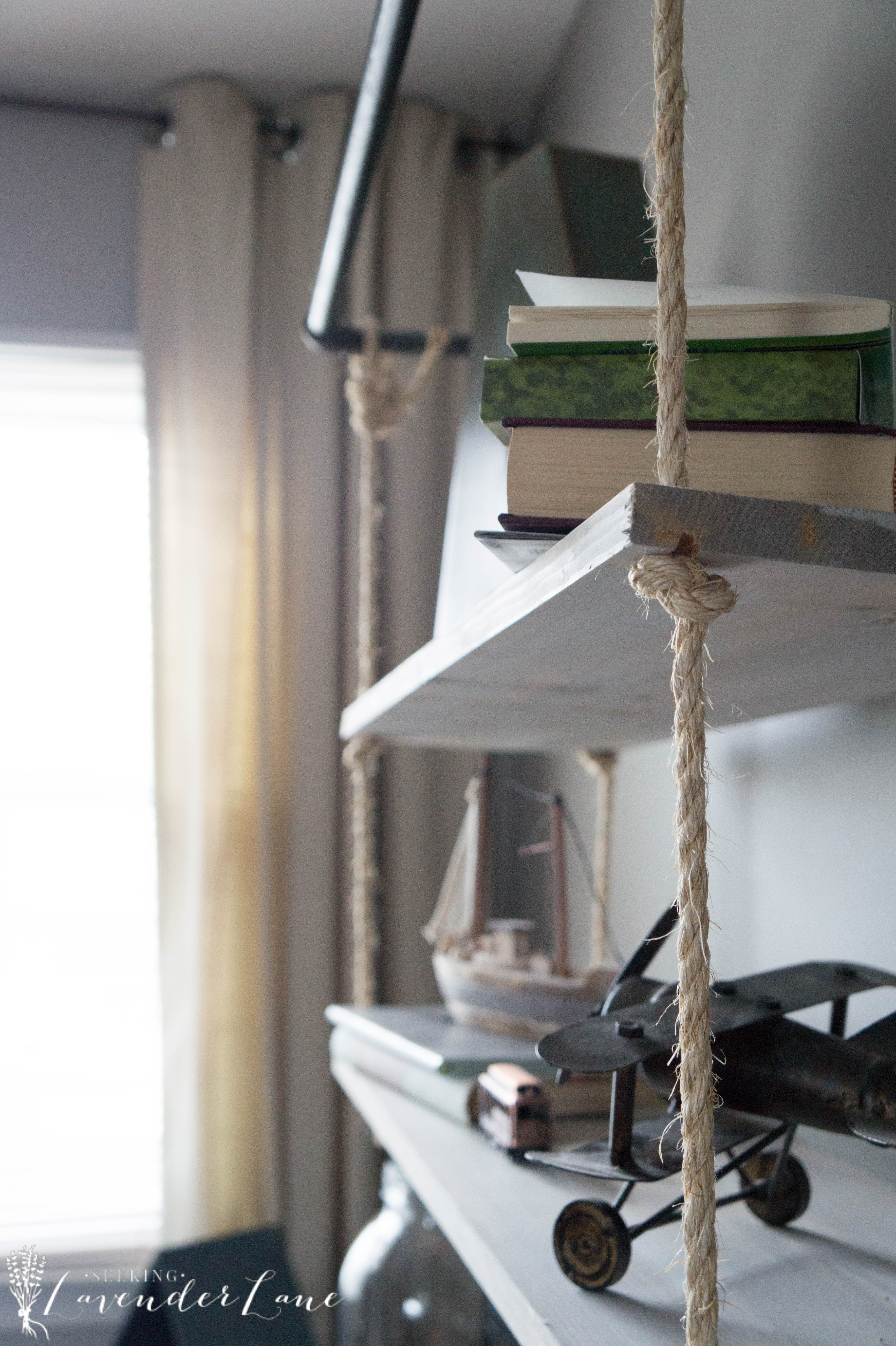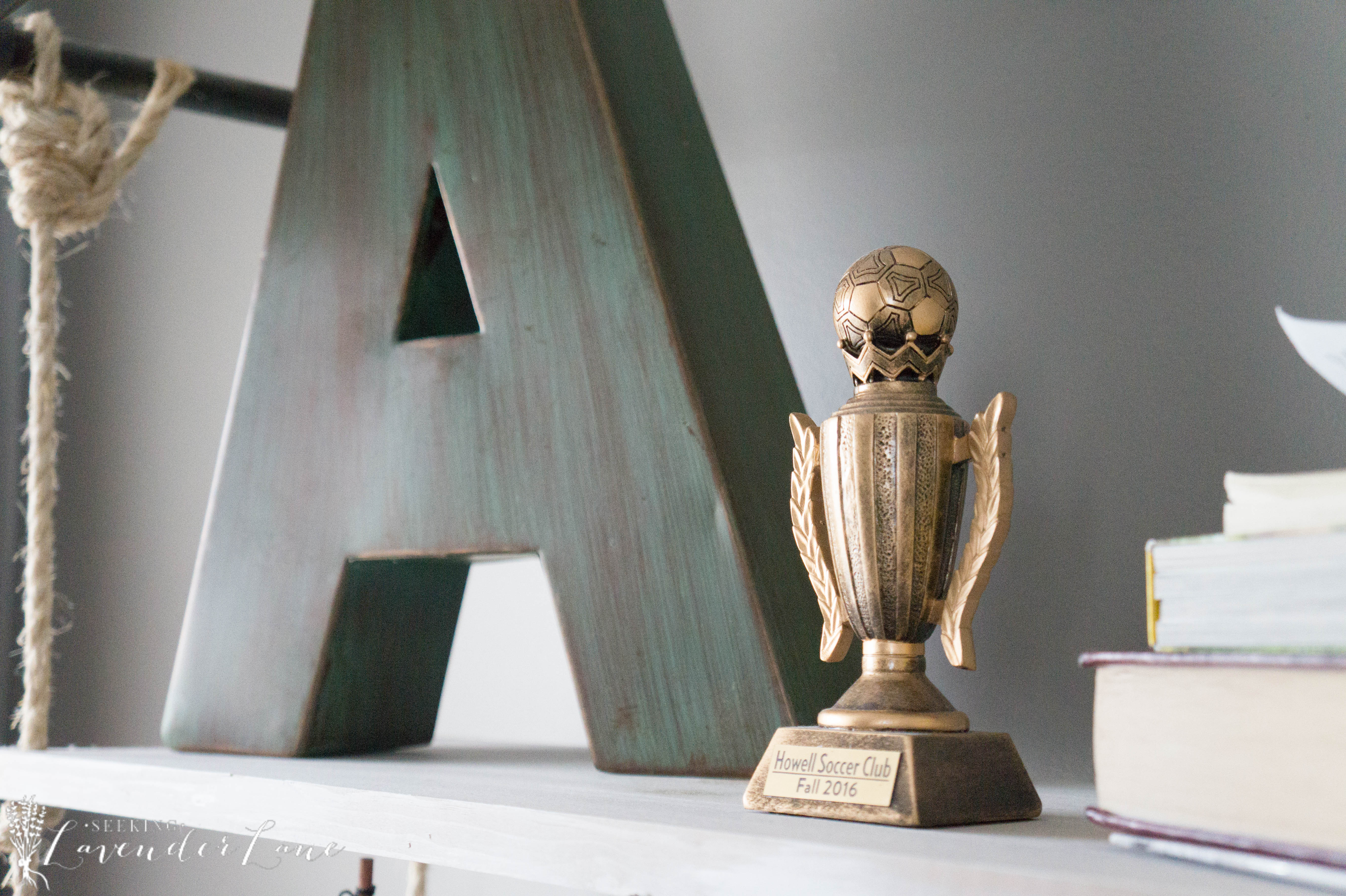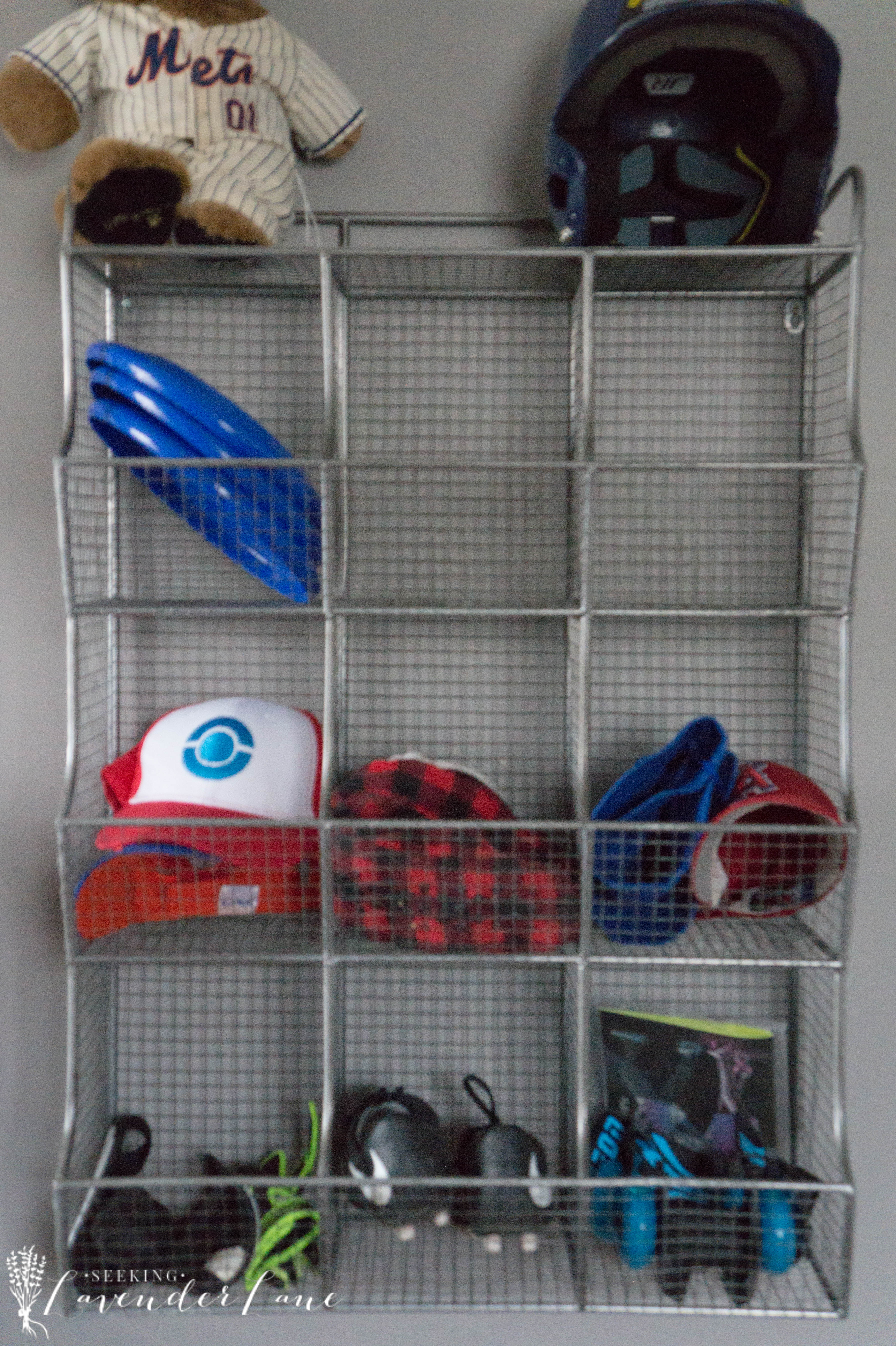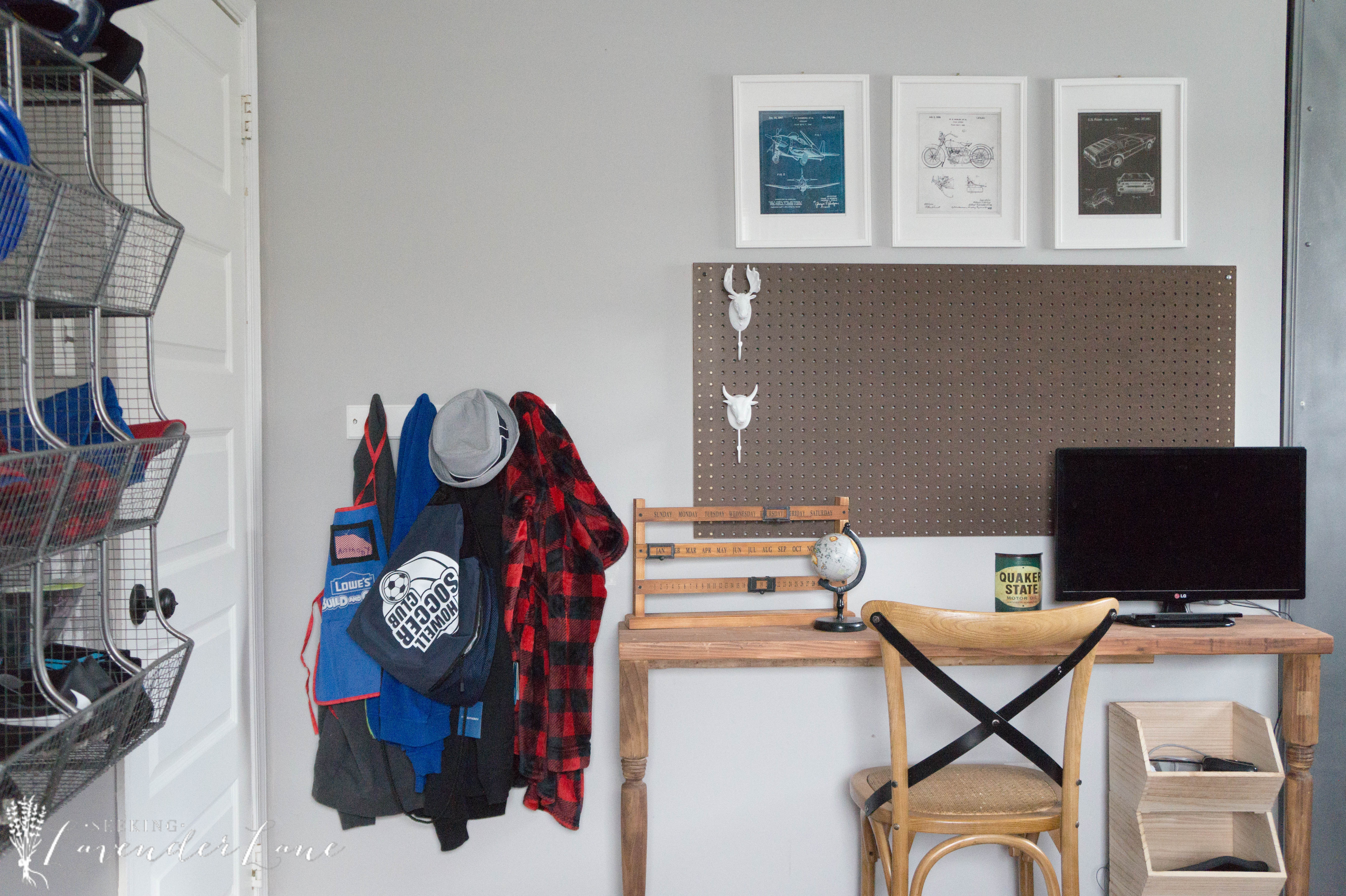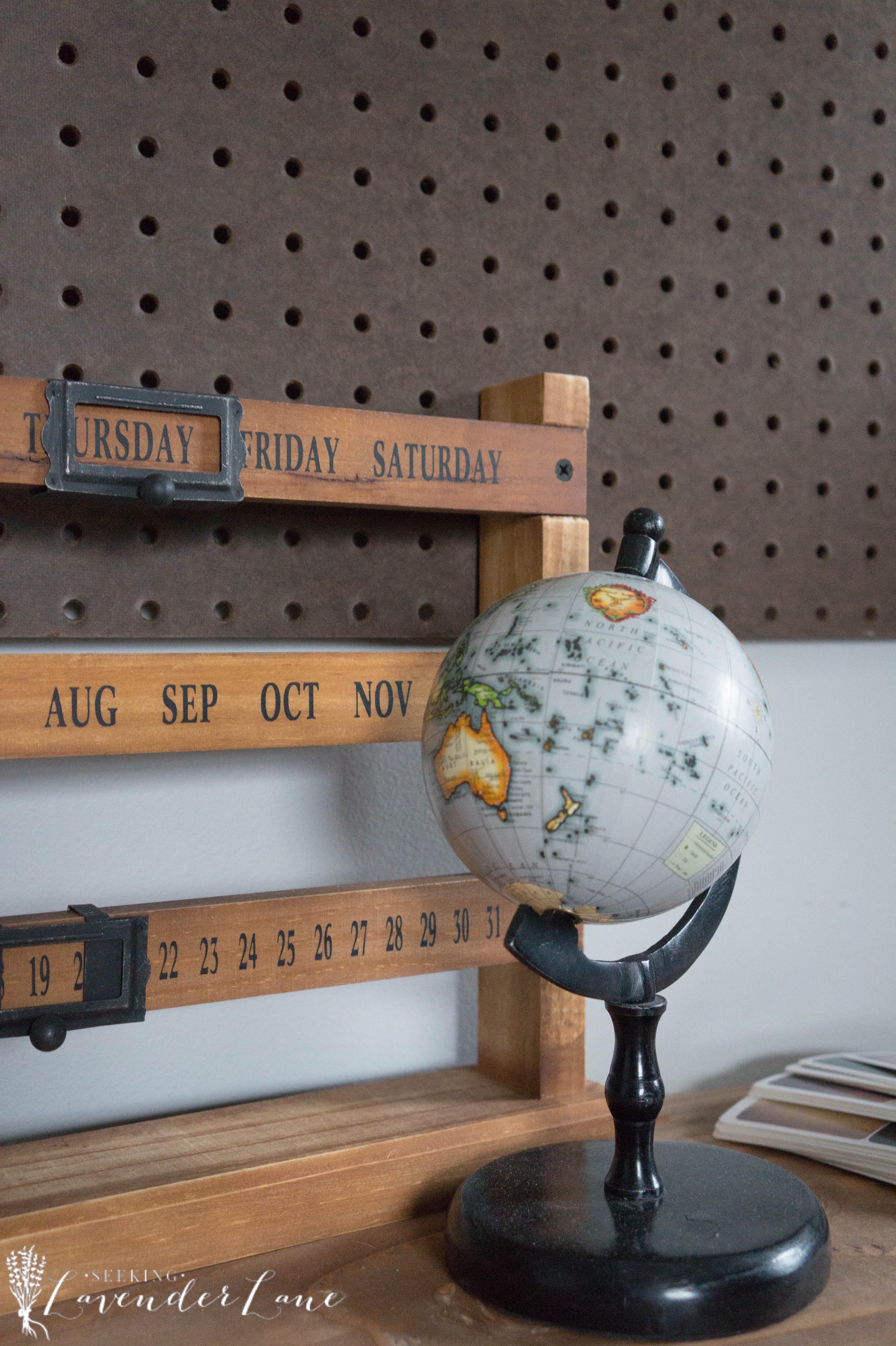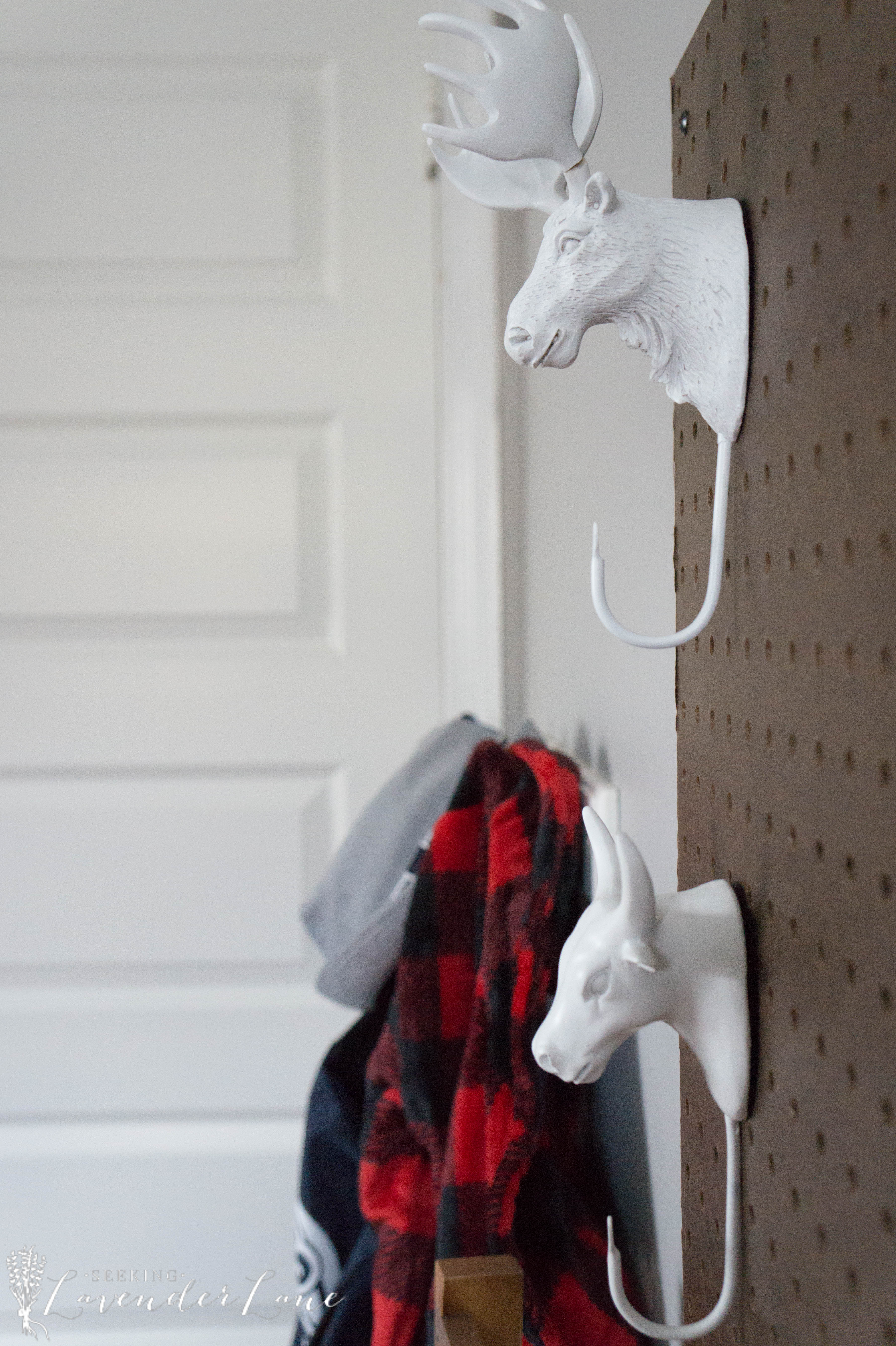 So I still definitely want to do a little more on this side of the room with the pegboard and desk area, but I'll probably take a break from this room for a little while. It was a fun space to revamp, and my son is loving it. I wish I had better lighting today to have captured better photos.
Next is the hallway space…
So this week we finally installed our new doors, and can I say I am in LOVE! So we had some doubt and issues with these doors deciding whether we should install them ourselves or just hire a handy man to do so. We ordered our doors about a month ago from The Home Depot. We decided to order them without the paint since it cost $60 less a door. It was quite a savings and helped keep the cost of the new doors down for us. Since I had to paint the new doors I decided to use Home Right's paint sprayer to create a smoother finish to the new doors. It also went way faster than I could have imagined. I've painted quite a few doors since moving into our house, and this I have to say was by far the fastest I have ever painted a door. I would 100% recommend using Home right's paint prayer if you plan to take on a big project like this. All together we painted and installed 5 doors.
Now the process of installing the doors that was all on the hubby. I helped hold the doors while he cut them to size, and hang them on the hinge. He ended up do the finishing touches this weekend while I was at work. It was definitely tricky, but I'm grateful for him for getting it done. The handyman wanted to charge $400 to install them and we just could not fathom spending that extra money.
So, to the reveal…
Let's take a look back at what that looked like before.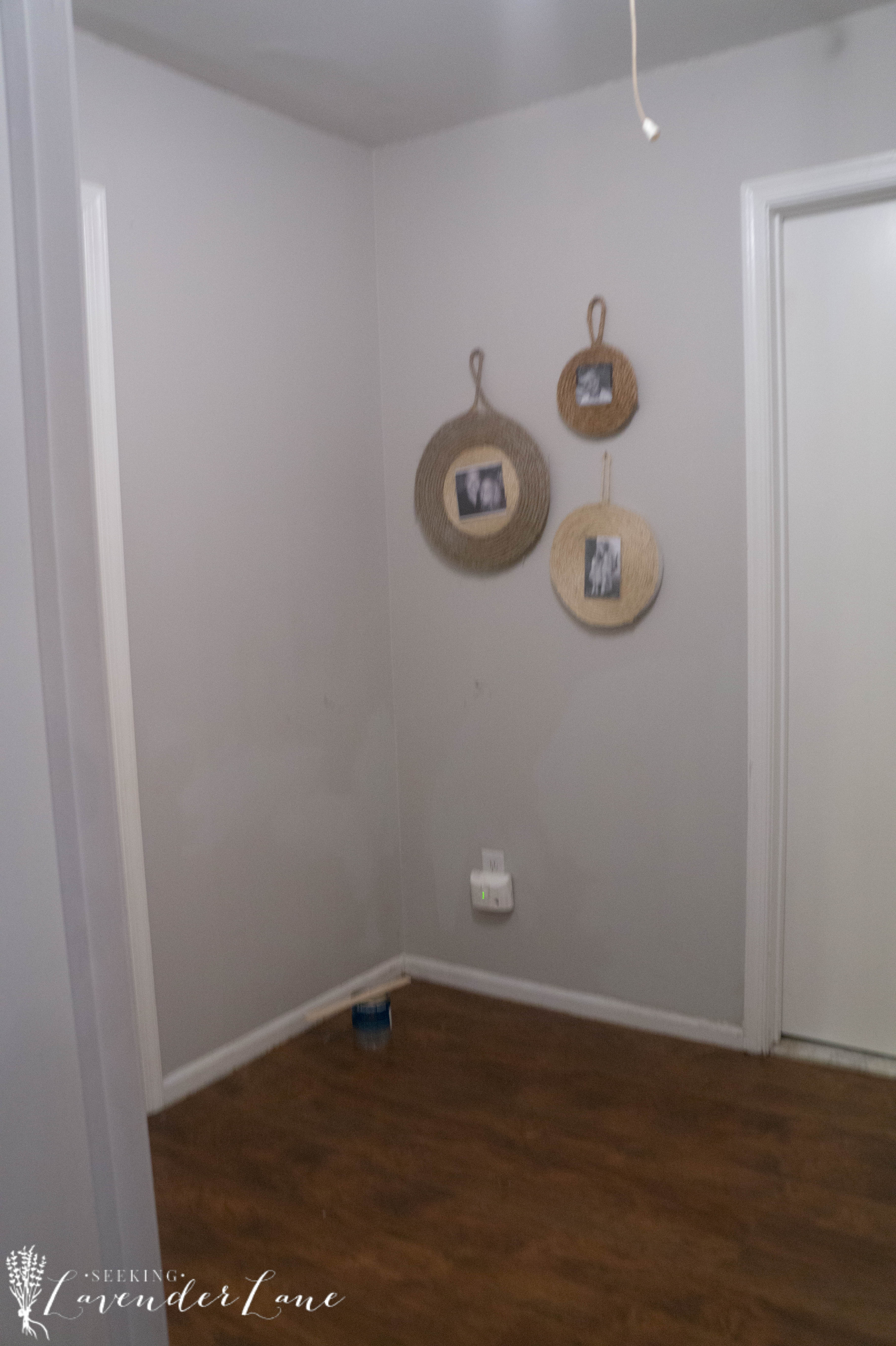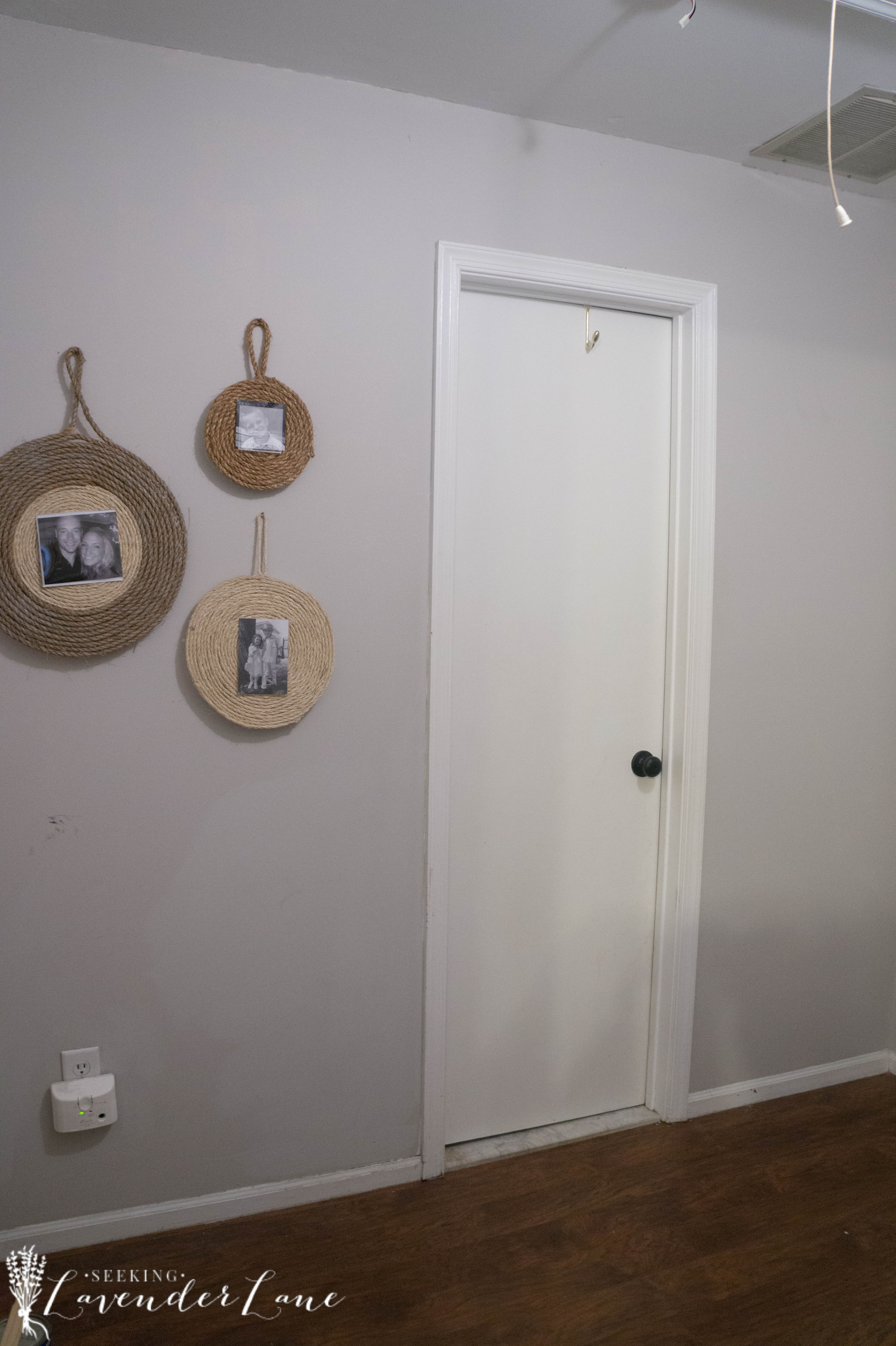 What We Accomplished
New Linen Cabinet
Adding Wallpaper to the Linen Cabinet
Paint the Walls
Paint New Doors using Home Right's Paint Sprayer
Installing New Doors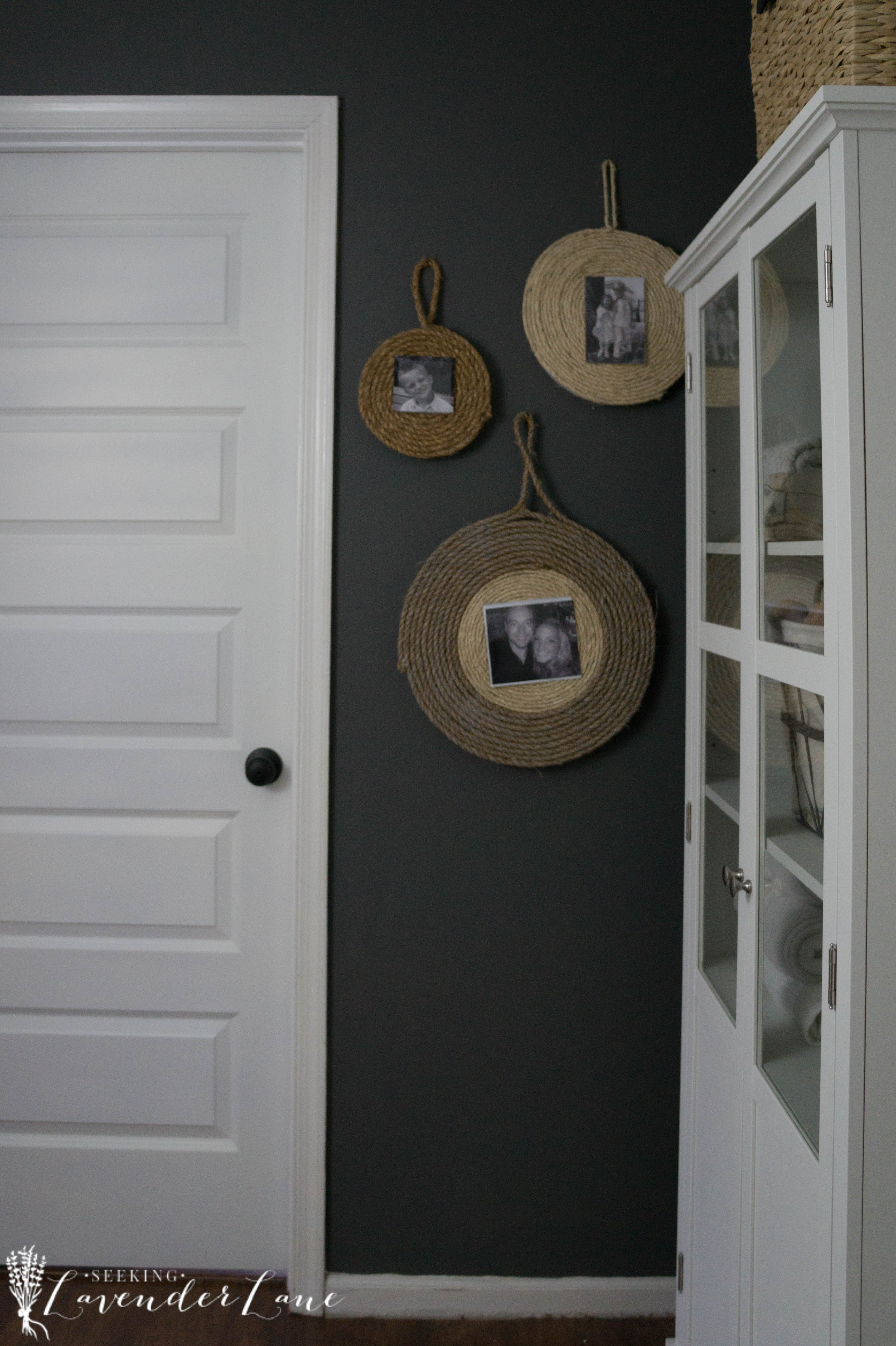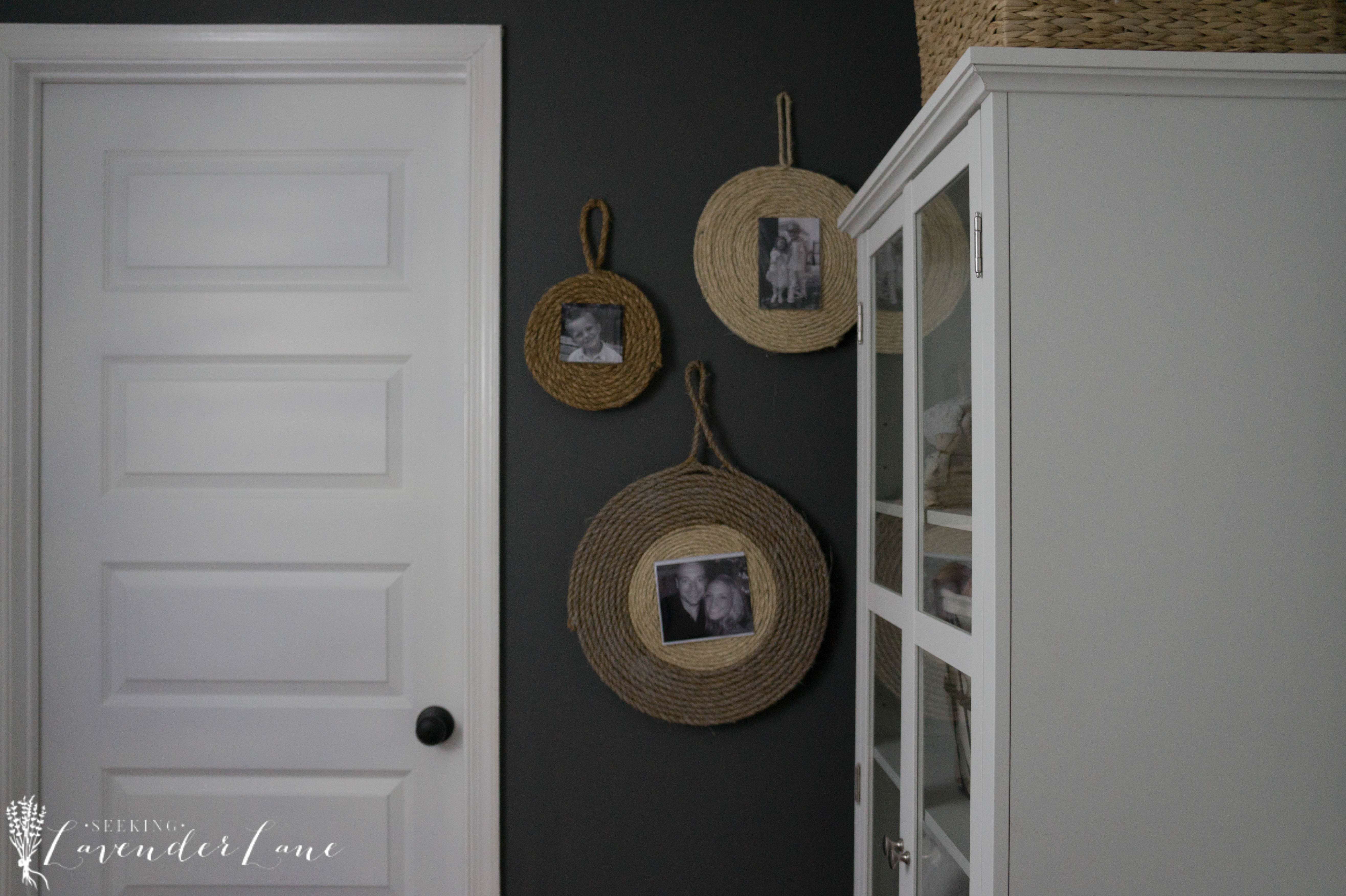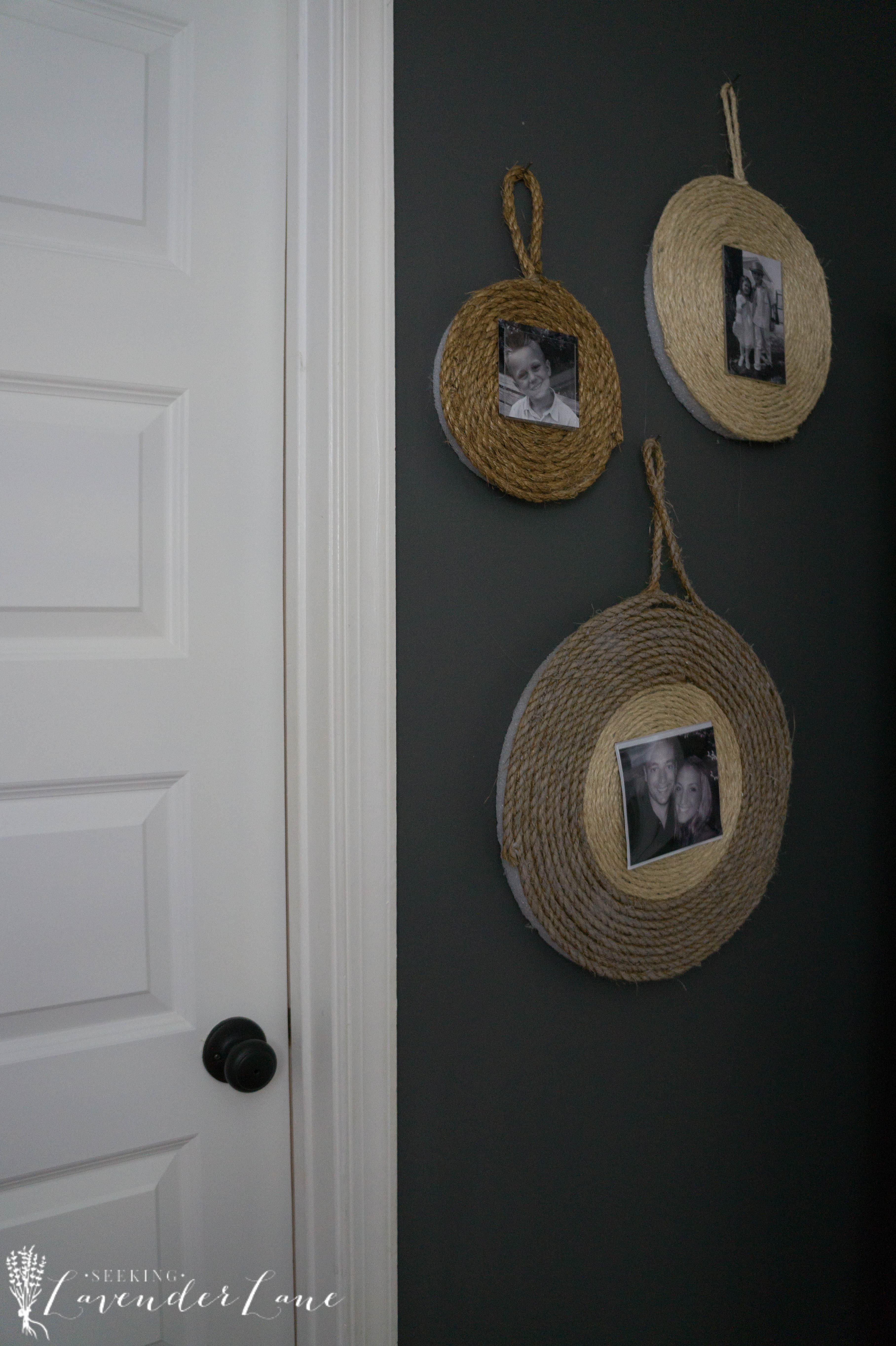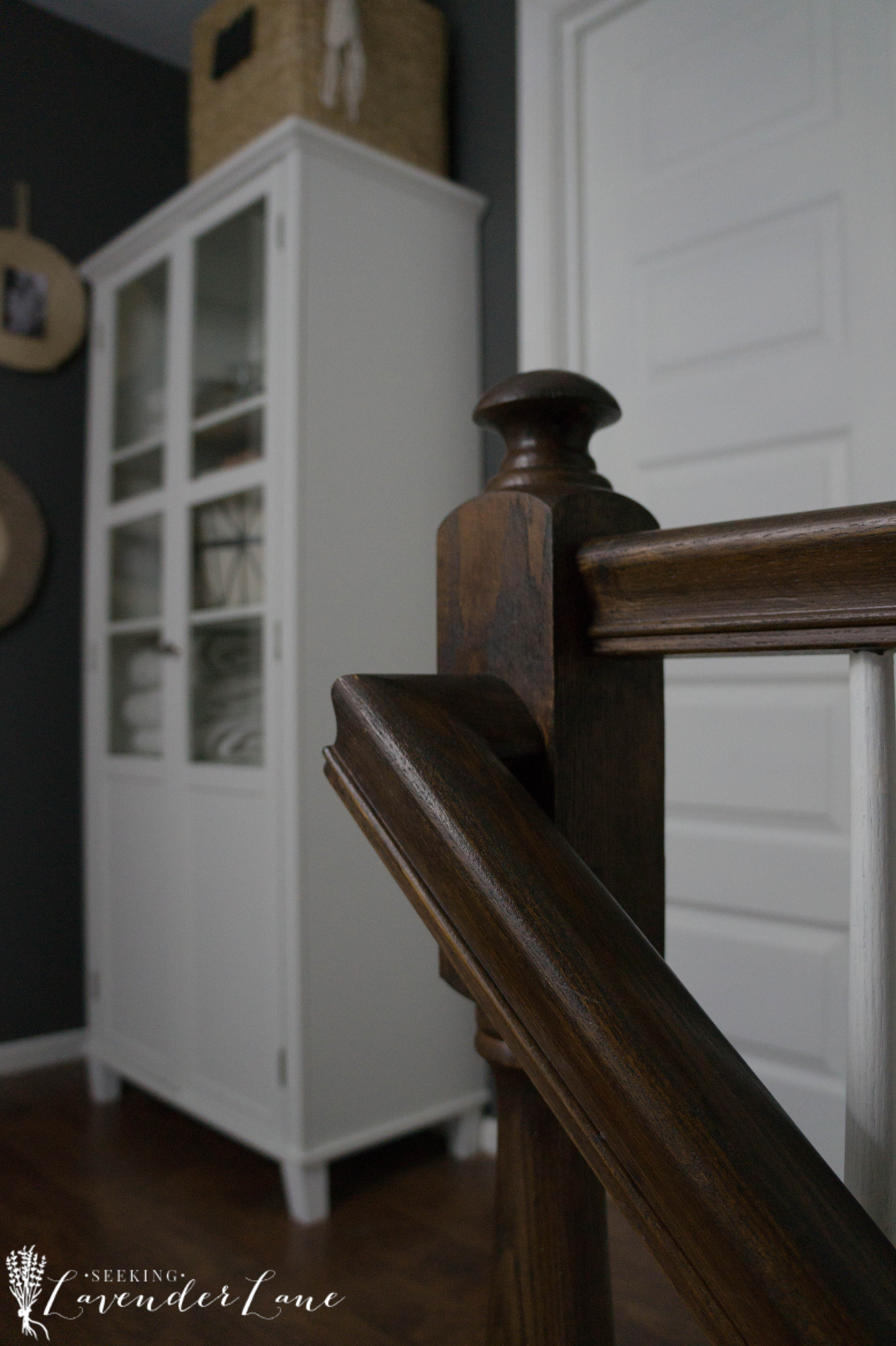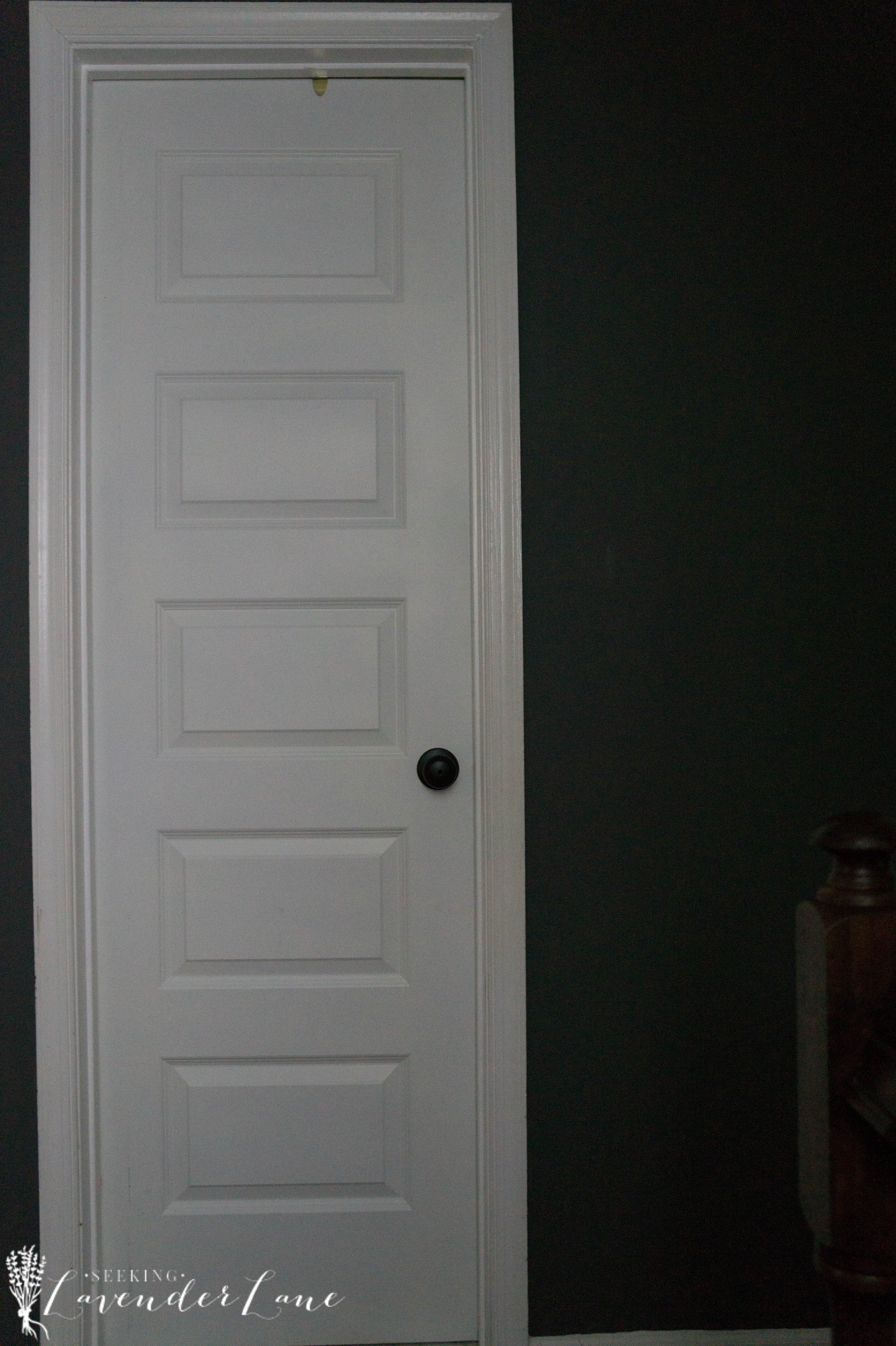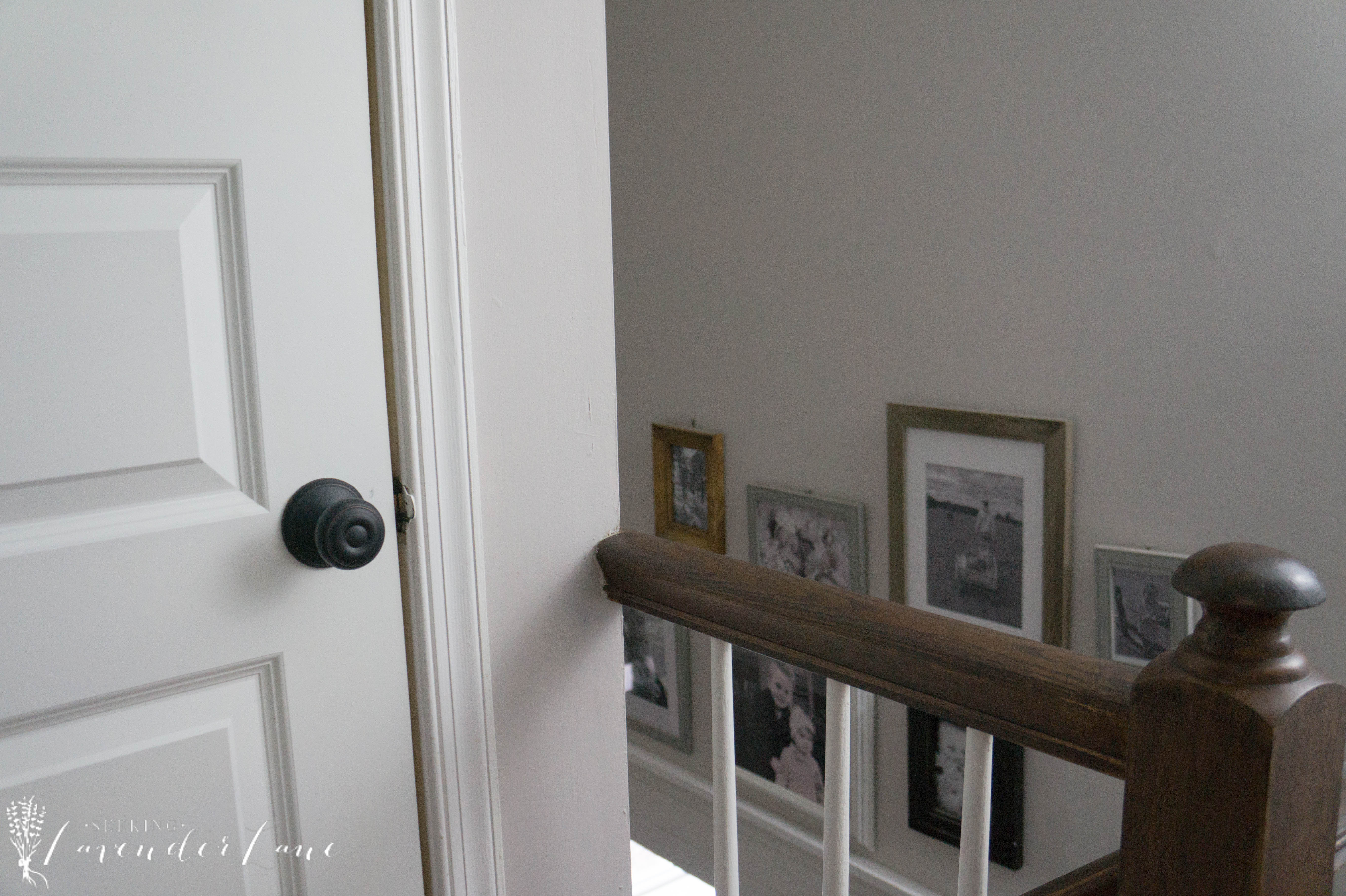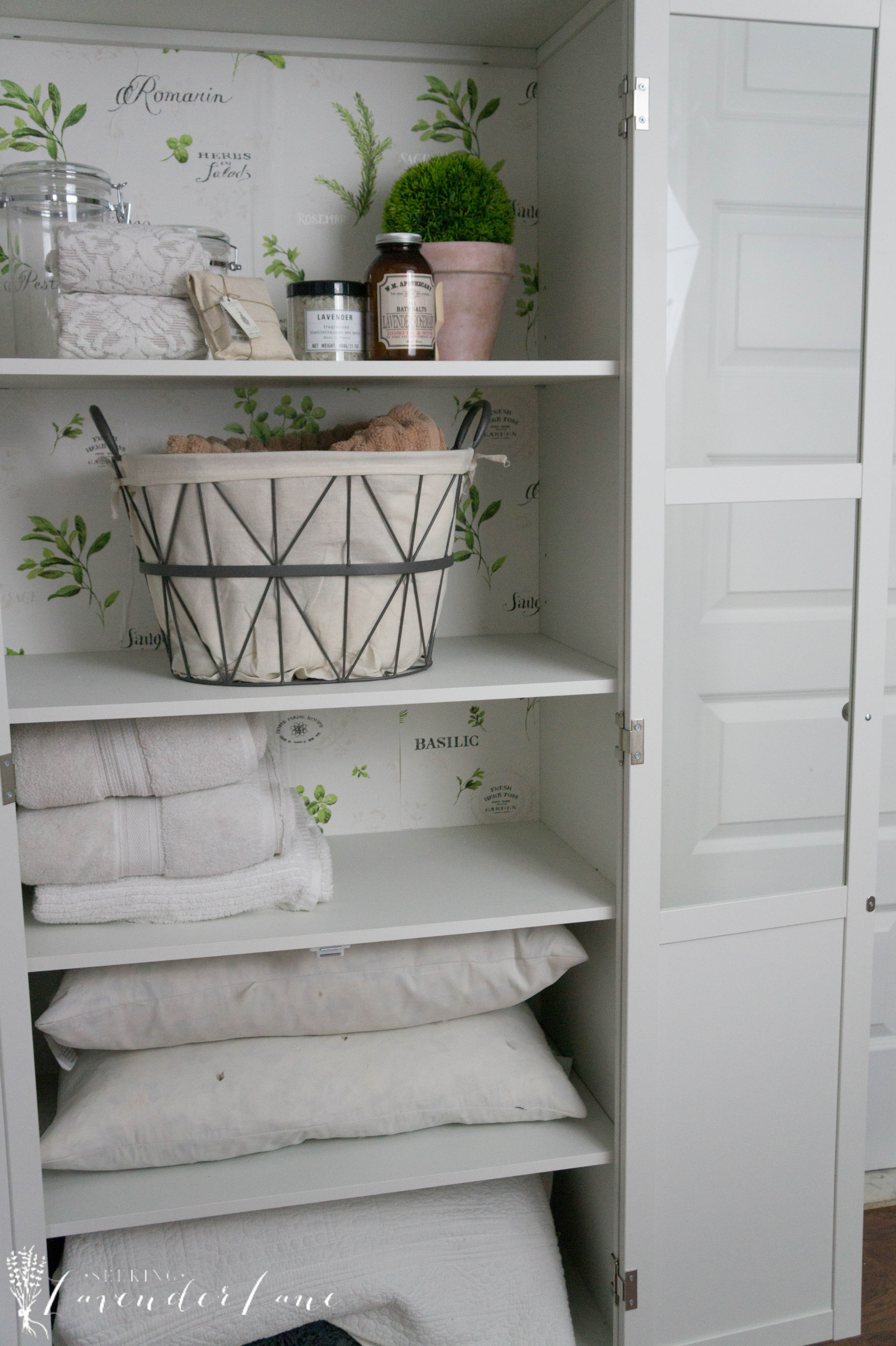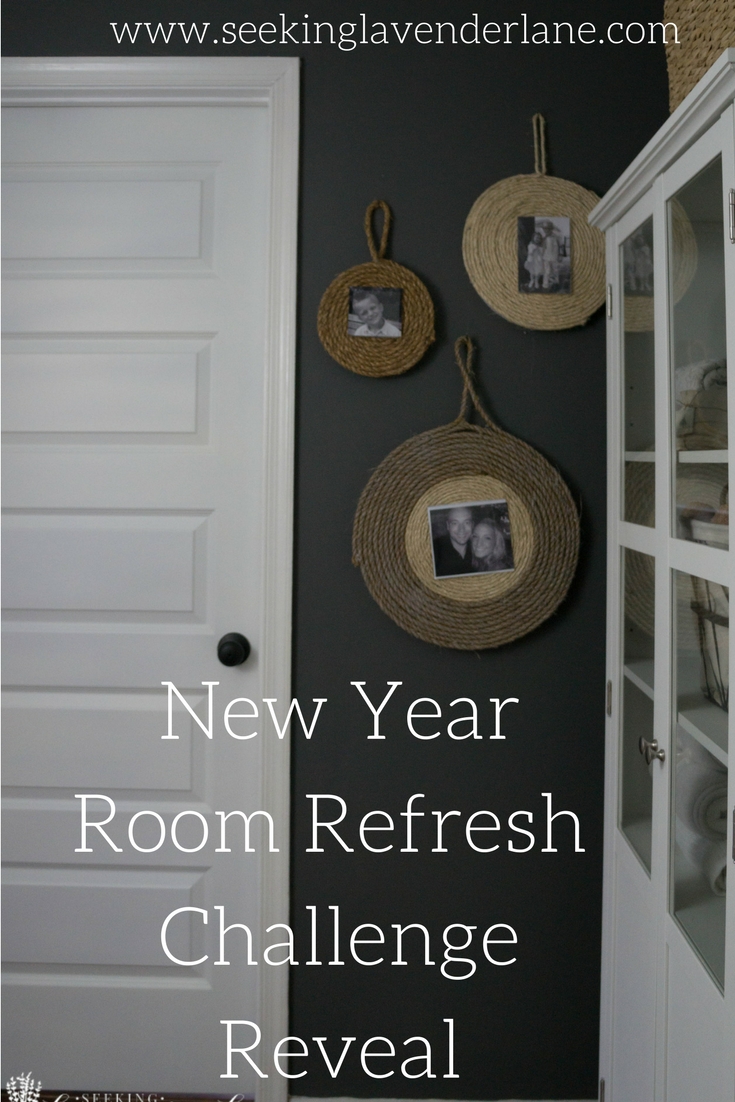 Now, lets all stop by over at all the other laddie's room reveals…
Casa Watkins Living // A Designer At Home // Bigger Than The Three Of Us // Domicile 37 // Fresh Crush // Iris Nacole // Monica Wants It // Pocketful of Posies // Seeking Lavender Lane // Sharon Joyce Interiors // This Is Our Bliss // Up To Date Interiors // Vintage Romance Style
Thank you to all the wonderful brands that helped make these New Year Room Challenges possible.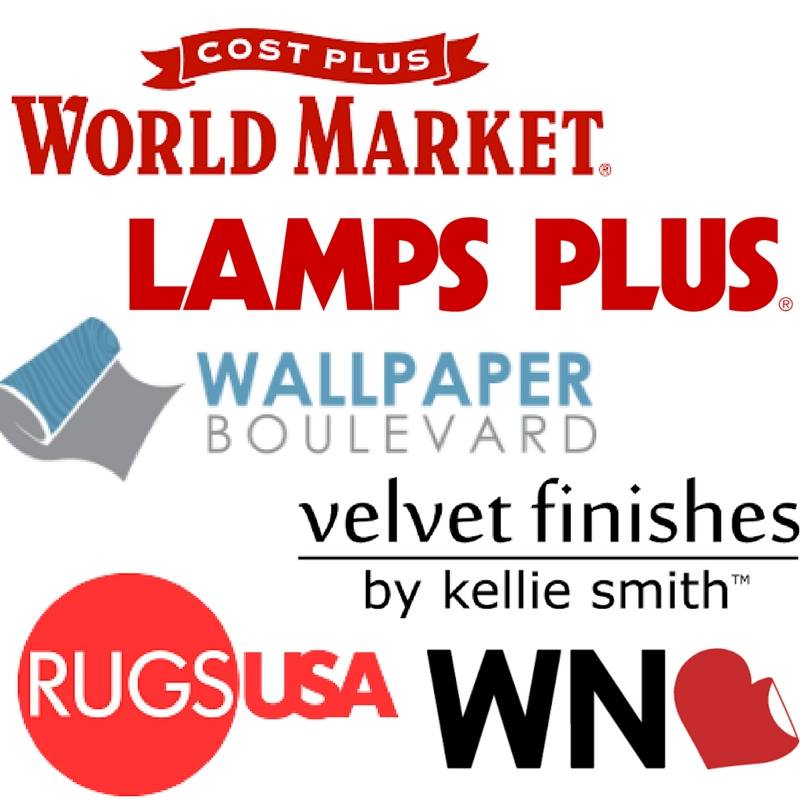 PLEASE STAY A WHILE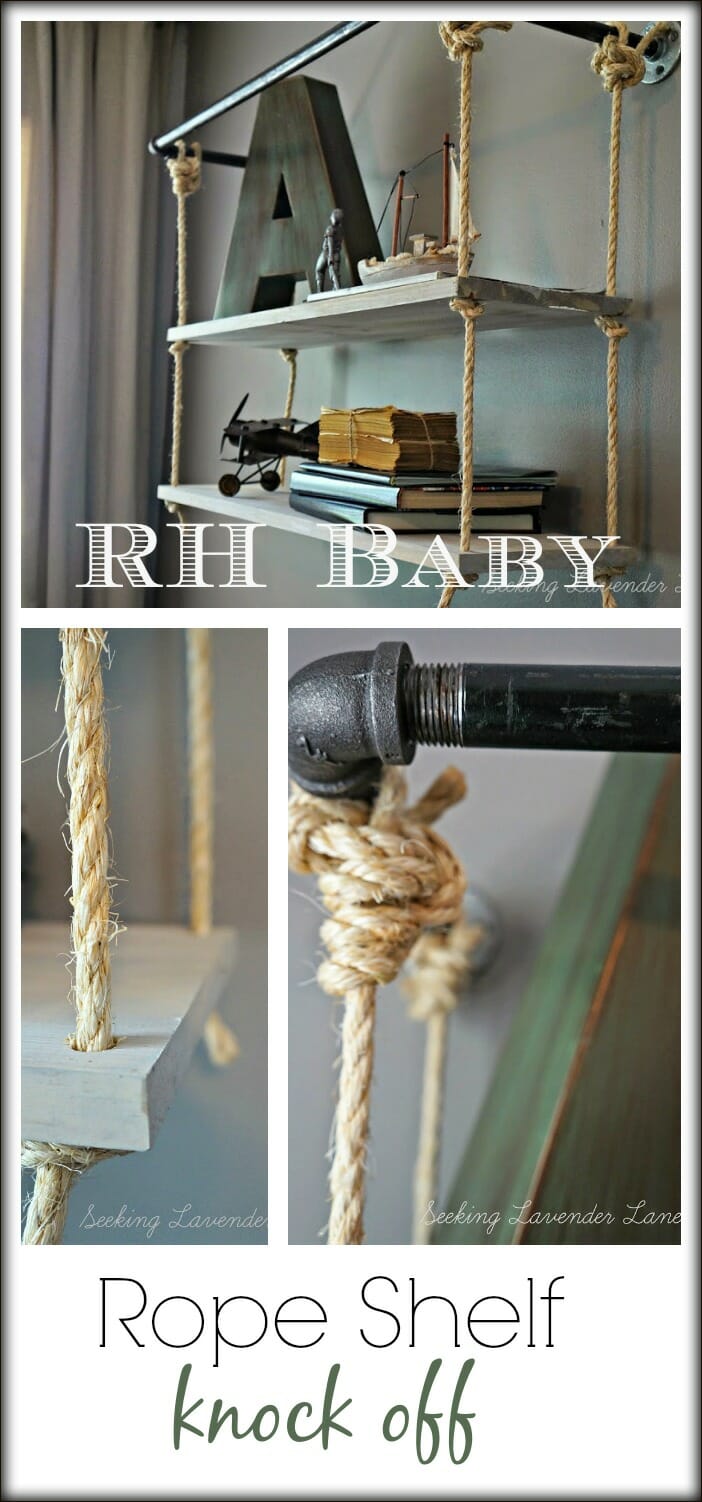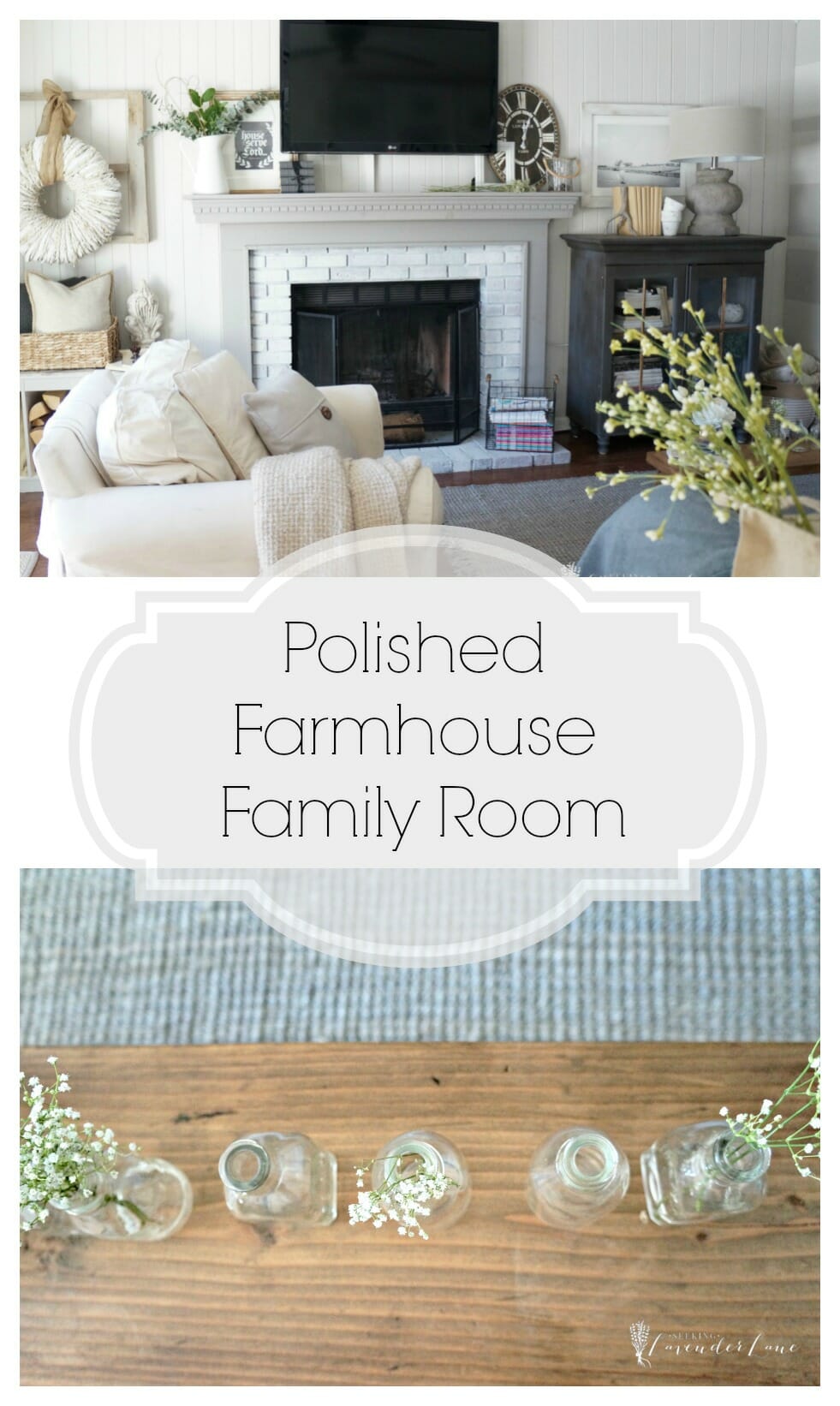 Polished Farmhouse Family Room
(Visited 1,661 times, 1 visits today)