I can't believe it but the first official room is designed and products have been selected, for our primary bath at The Mountain Chateau. We did not completely intend to start with the primary bath but we had an unexpected leak at the house a couple of weeks ago from a 3rd floor toilet that has this project and the 3rd floor bathroom as the first two spaces that we are starting with. Ceilings have been opened and flooring had to get ripped up because of the leak but thankful for insurance. Now… we begin the process of creating a beautiful bath with the plumbing starting next week.
The BEFORE: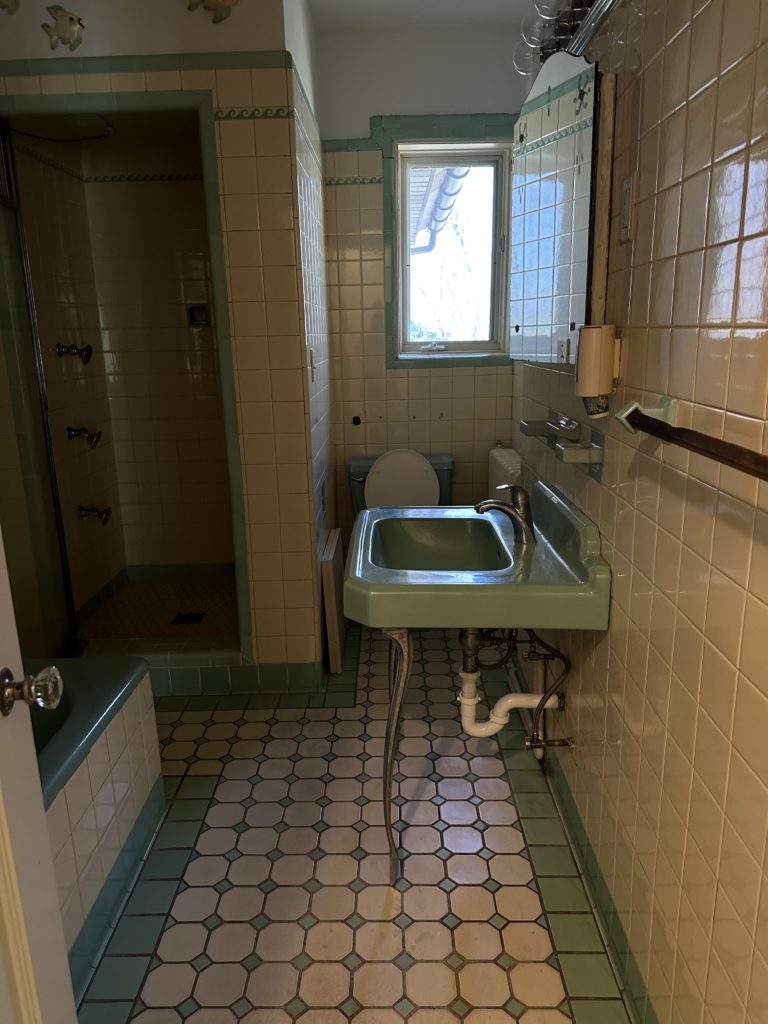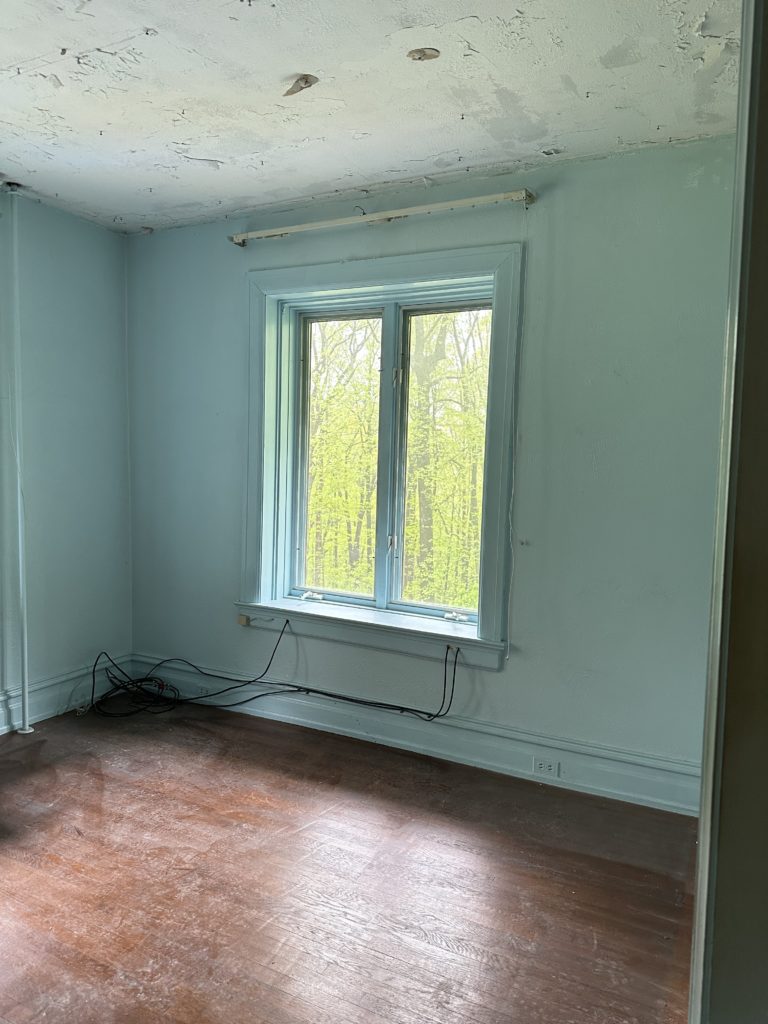 What you see is the current "dressing room" at the house. The primary bedroom has three separate spaces and the original front room, which I believe was the original dressing room is now going to be a bathroom. Since the house was built in the early 1900's (we believe 1917) bathrooms and kitchens were very small. The current bath is very outdated and though I appreciate some of the retro details its not in great shape and very small. We will be turning the current bath into a walk -in closet and this space into the primary bath.
Plans for the space:
My design plans involve making this space still appear as though it was an original 1917 dressing room. We want to hide some of the "bathroom" fixtures will the tub as the centerpiece. A mix of some modern but with pieces that feel classic and original. Hardwood flooring as the floor to give it a more casual feel, paneled wall, a hidden toilet room, linen closet, and step in shower. The vanities will be on the opposite wall with a vintage vibe but all new plumbing fixtures.
Below are my rough drawings of the space slightly off with dimensions but just to get overall concept.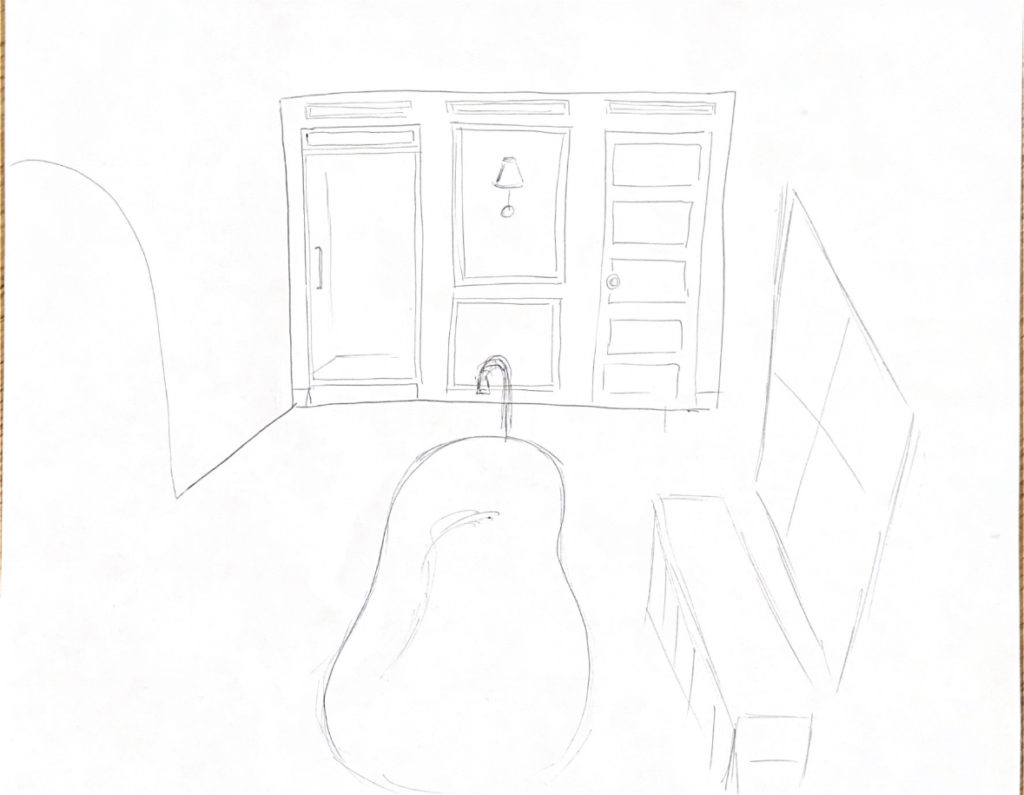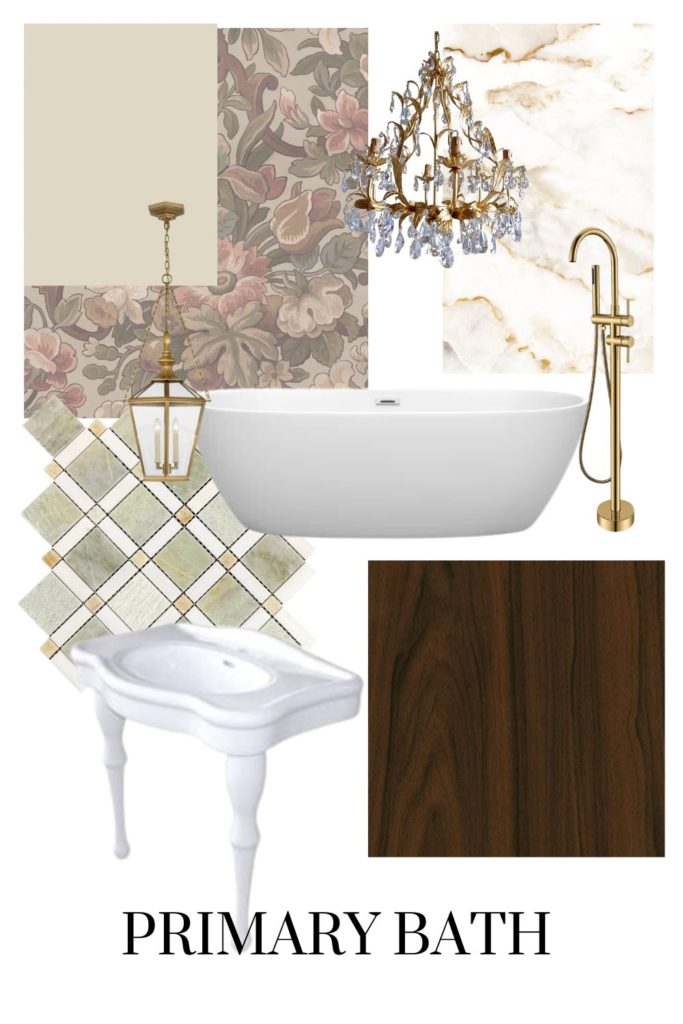 This is the overall concept for our primary bath the fixtures I selected are a bit different and this is not 100% just an overall concept. The wallpaper was the starting point but the mix of textures and finishes will certainly help to elevate the space like a turn English dressing room.
I'll keep you all posted about what's next but thankful for plumbing getting done this week and moving forward to hopefully having this space completed before we move in come this July.