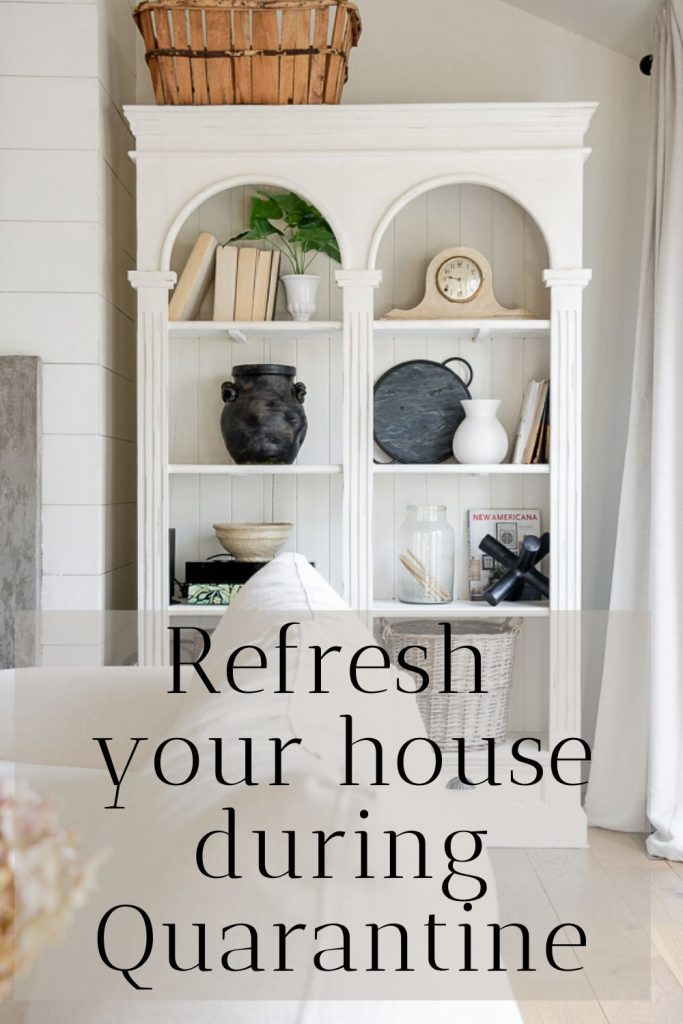 Well, if we have to look at the walls in our home for the next month, we might as well make some simple changes that will make your space feel satisfying to the eye. I have to say I've done some slight tweaking myself, and the change is so helpful when you're looking at the same thing over and over again. So here's a few key ways you can freshen up your space that will be easy and simple!
Ways to refresh your house during quarantine:
Replace or layer a new area rug down in a main living space. Not only will this give your house a different feel, but it would bring a room together especially it's been a space you have been design neglecting.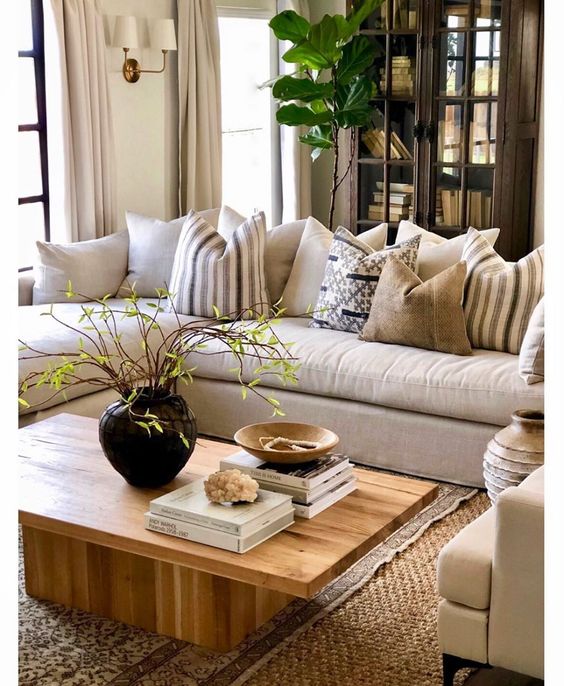 I love the way the rugs are layered here. If you have a natural rug, consider adding a pop of pattern on top for an elegant designer finish.
2. Re-arrange your furniture– Yes, the ultimate making your home feel new is re-arranging the furniture. If you have a nice square room that moving the furniture around can make it feel like an entirely new space. It could even mean making your den into an office temporarily or taking some accent chairs from one room and add the to another.
3. Paint your interior doors a new color. I know so many of you have had to be contemplating painting your interior doors from white to maybe black or even a possible color. As you saw in my post a few days ago of doing tone on tone rooms (which means painting trim and doors the same color as the walls) or if you have white walls this could be a great way to do a pop of contrast. We painted most of our interior doors "Stone Hearth" by Benjamin Moore and the dining room door Revere Pewter by Sherwin Williams.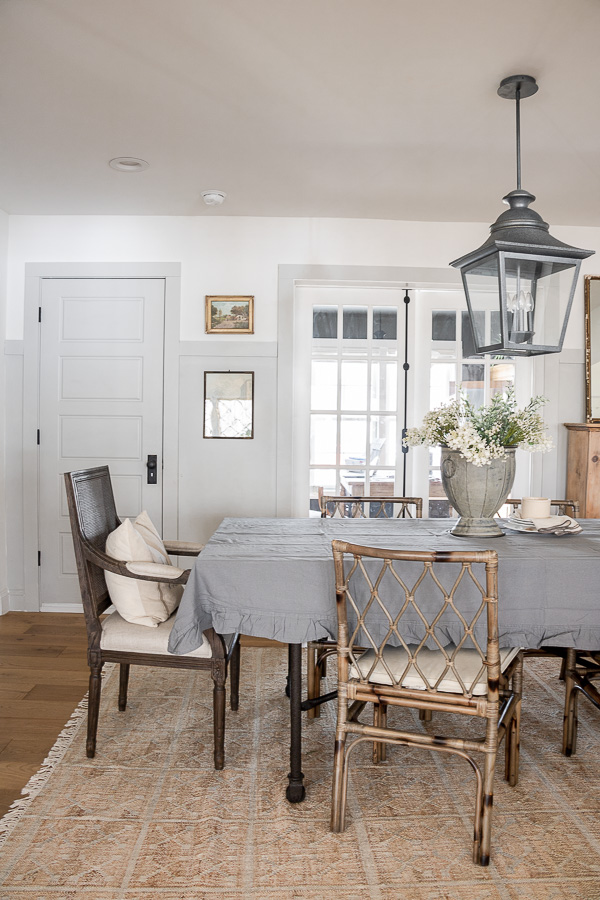 4. Change up a shelf or bookcase with existing decor– No need to even by new decor (I mean you can if you want) but you can use what you already have. Maybe switch the shelf decor around or grab some new accessories from another room or closet.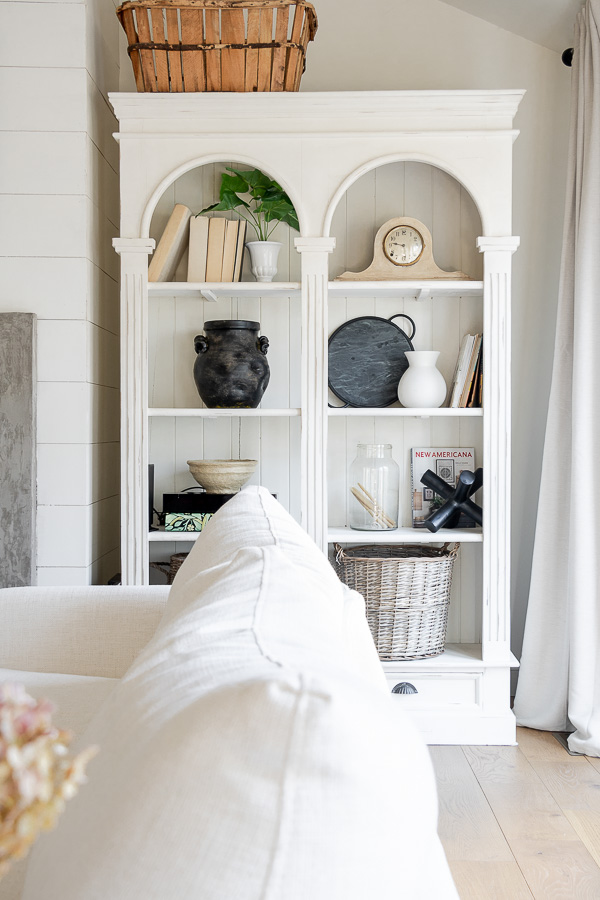 5. Add some fresh cut branches from the yard to a vase– it's FREE, therapeutic, and oh so pretty now that spring is here!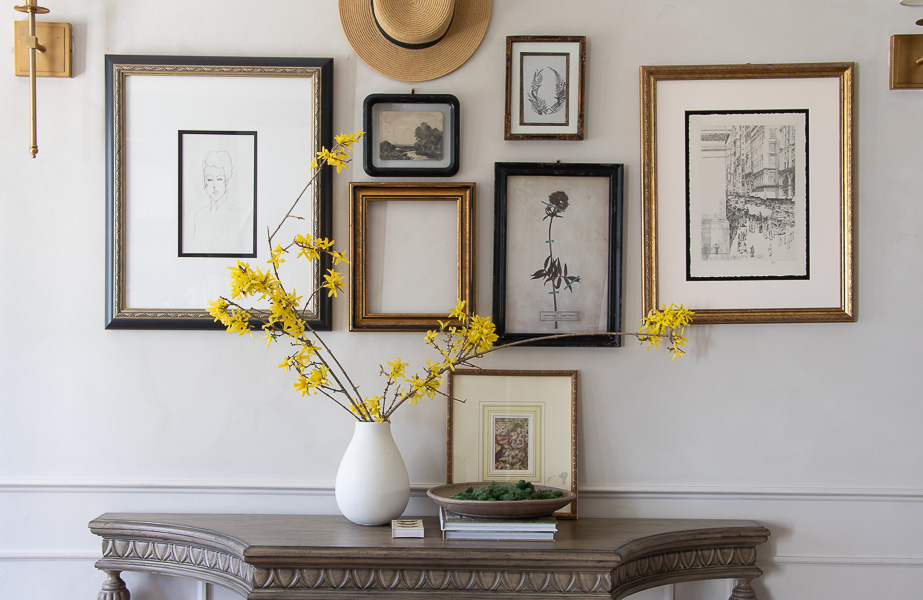 6. Change out some of your gallery walls with some pretty vintage prints– I am in love with all the prints from Shopvintagesupply.com right now.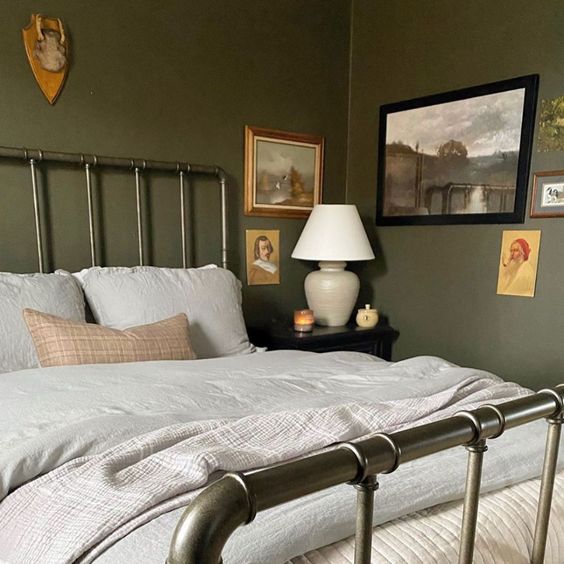 7. Paint a piece of furniture– One of the easiest ways I know how to make a grand difference to any space is by painting. You could of course paint an entire room, but if you're thinking smaller try for that one piece in your house that has become the eye-sore. Pick a pretty color that now matches your current decorative look and go for it!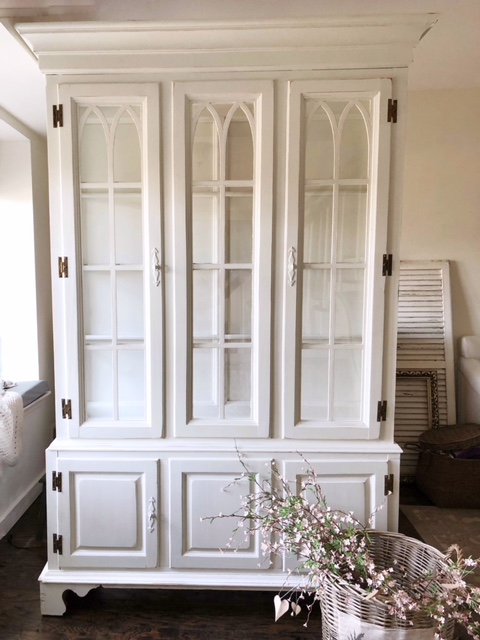 8. Another easy change could be just switching up your throw pillows. Just how you would for a new season, we can call this season quarantine. Think of a color or pattern that will make you happy and go for it. Maybe finally splurge on that Pottery Barn pillow that you have been eyeing for a long time. You'll be staring at it plenty these days to make it worth it's cost.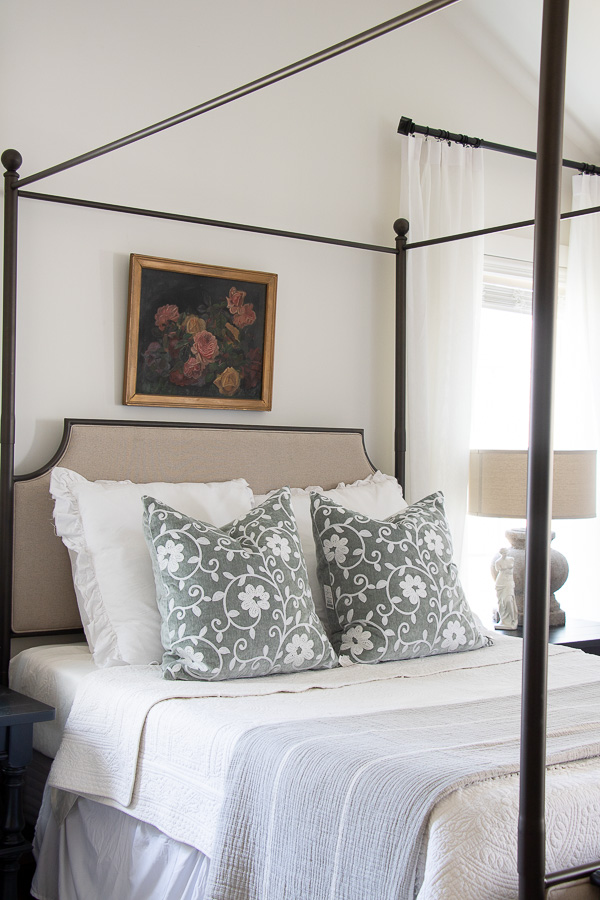 9. Get a new welcome mat- you know this one will last a little longer with less traffic going in and out of the house. -lol-

10. Change out a light fixture- This may require an electrician if you don't know quite how to do so yourself, but if you do now is the time!!! Go for it! My advice always for any room is start with the paint and then the light fixture. Instantly your space will feel different!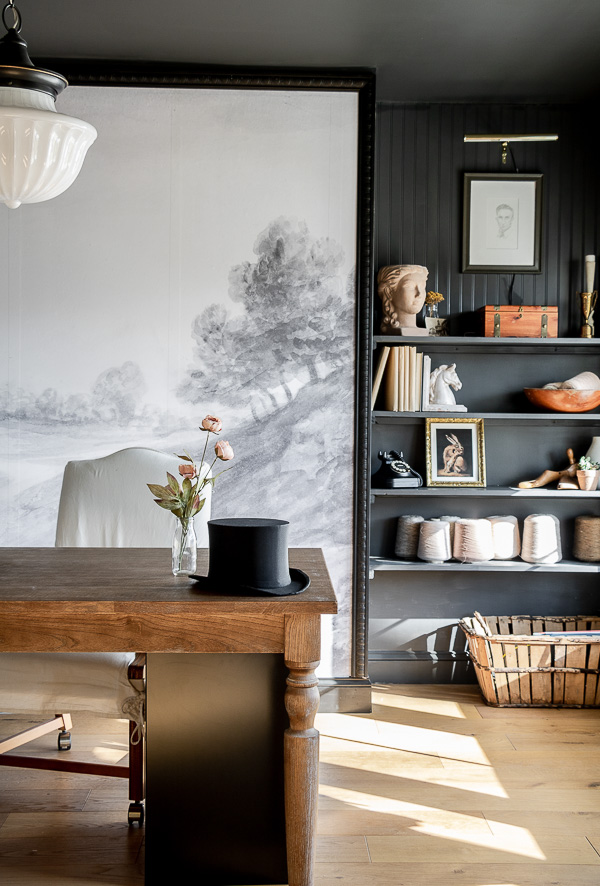 (Visited 2,614 times, 1 visits today)