You guys, last week was so crazy. I hope you got to stop by and see all my home tours and enter the Home Decorators giveaway to get a chance to win a $250 gift card. If not click here to see that post and enter!
Anyhow this week I am excited to bring it down a little bit and share an easy project that I did for my Christmas Farmhouse home this year. It was this adorable lyric inspired "Go Tell it on the Mountain" sign for my entryway. It was easy and definitely one of those projects that takes a crazy day and makes you take a few moments to just distract yourself with a great little project. I don't know about you all, but crafting and doing projects just totally relaxes me. Especially when it's easy and cheap!
Materials
"Go Tell it on the Mountain" print out
Pencil
White Paint Marker (affiliate link)
Stain/dark wax (either works)
scrap wood
Okay, first your're going to need my print out. If you're not fond of this font or these lyrics, you can definitely make your own using pic monkey or cava.com
Here's my print out!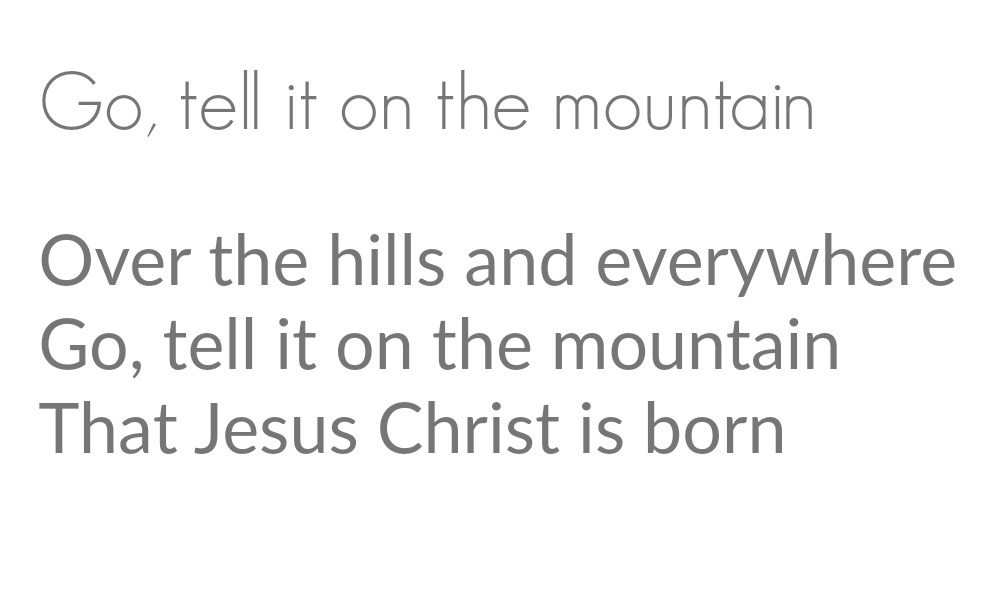 Next, bring your print over to Staples, where they will print it out on an engineered size print. Choose size that works best for your space.
Once, you have your print out, then you have to cut your wood to size. I chose something thin (about 1/4″ thick)
Next, you're going to stain your wood or you can use dark wax as I like to do. Dark wax is easy, because it dries right away and I just like the color of the wax on the natural wood.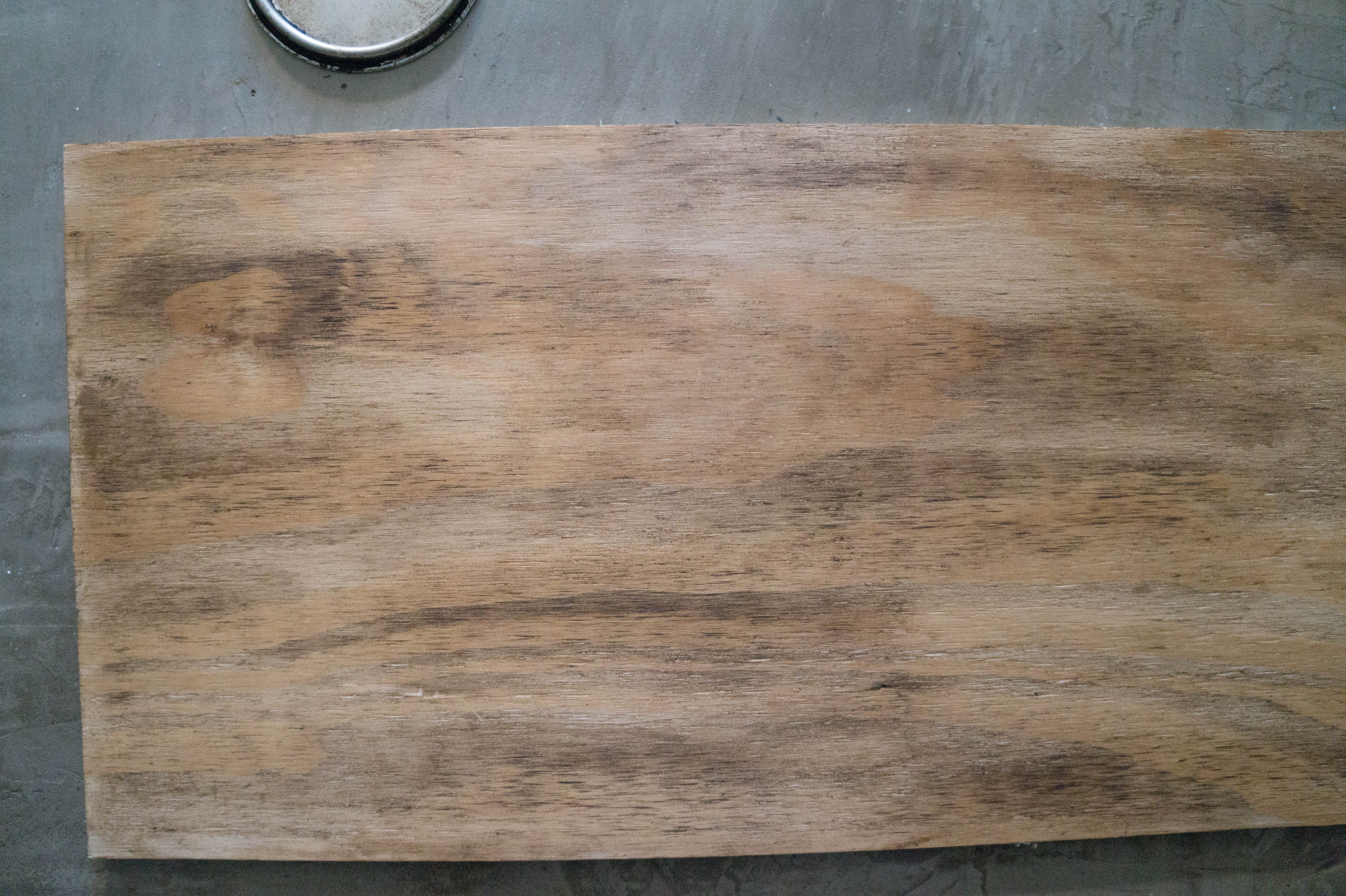 Once, you have stained/ waxed your wood and you're ready to now add your "stencil" to the wood.
Simply add the paper over top of the wood, taping it down in place. Grab your pencil and trace the letters over top of the wood. Be sure to be firm when tracing so the wood indents with the font.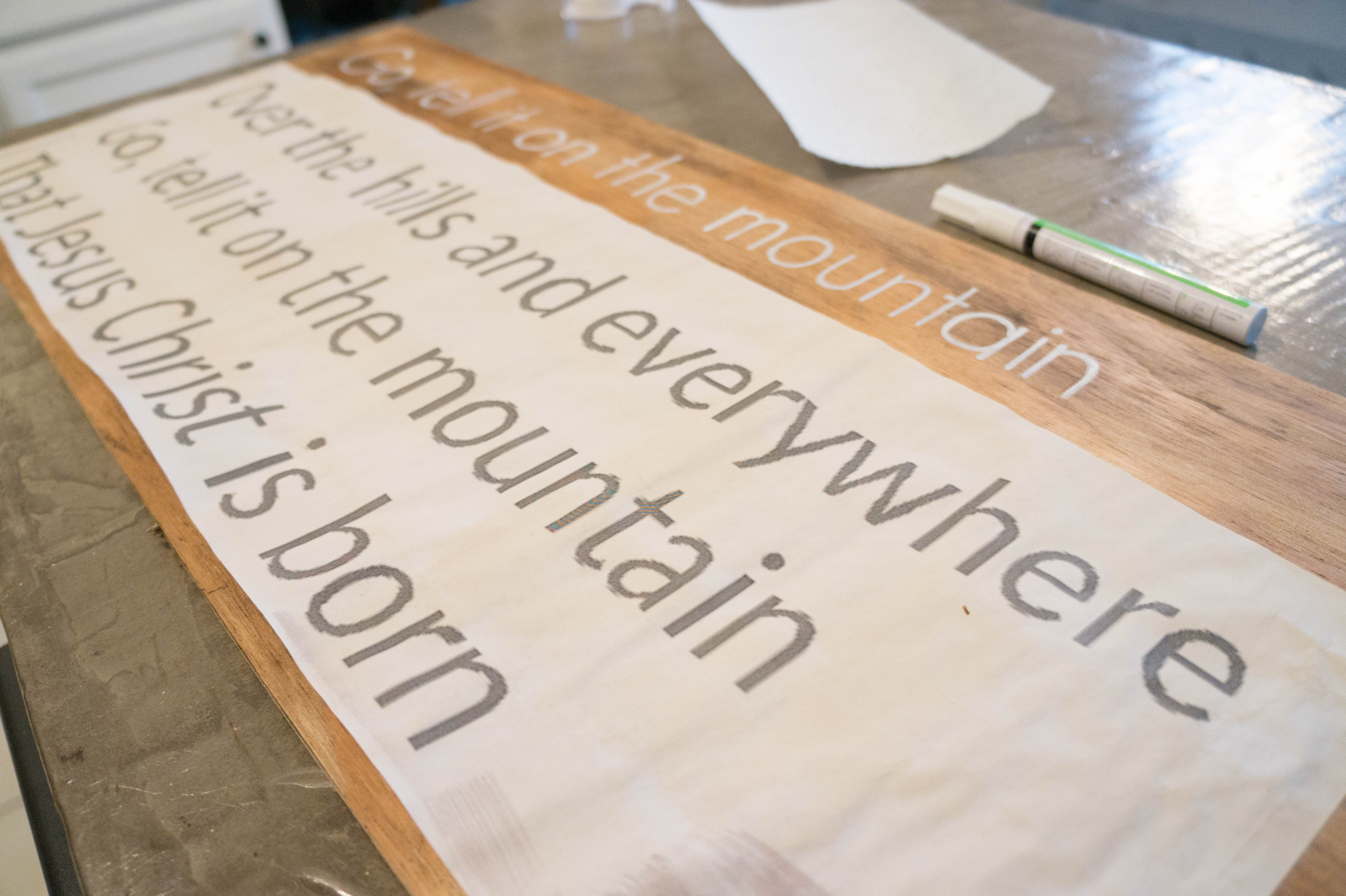 Once, you are complete with the pencil tracing, then you're going to grab your paint marker to begin tracing the letters with the marker. Take your time, and be sure to get enough paint out of your marker without being too drippy that it ruins your font.
That's it! So easy, and then you're ready to hang!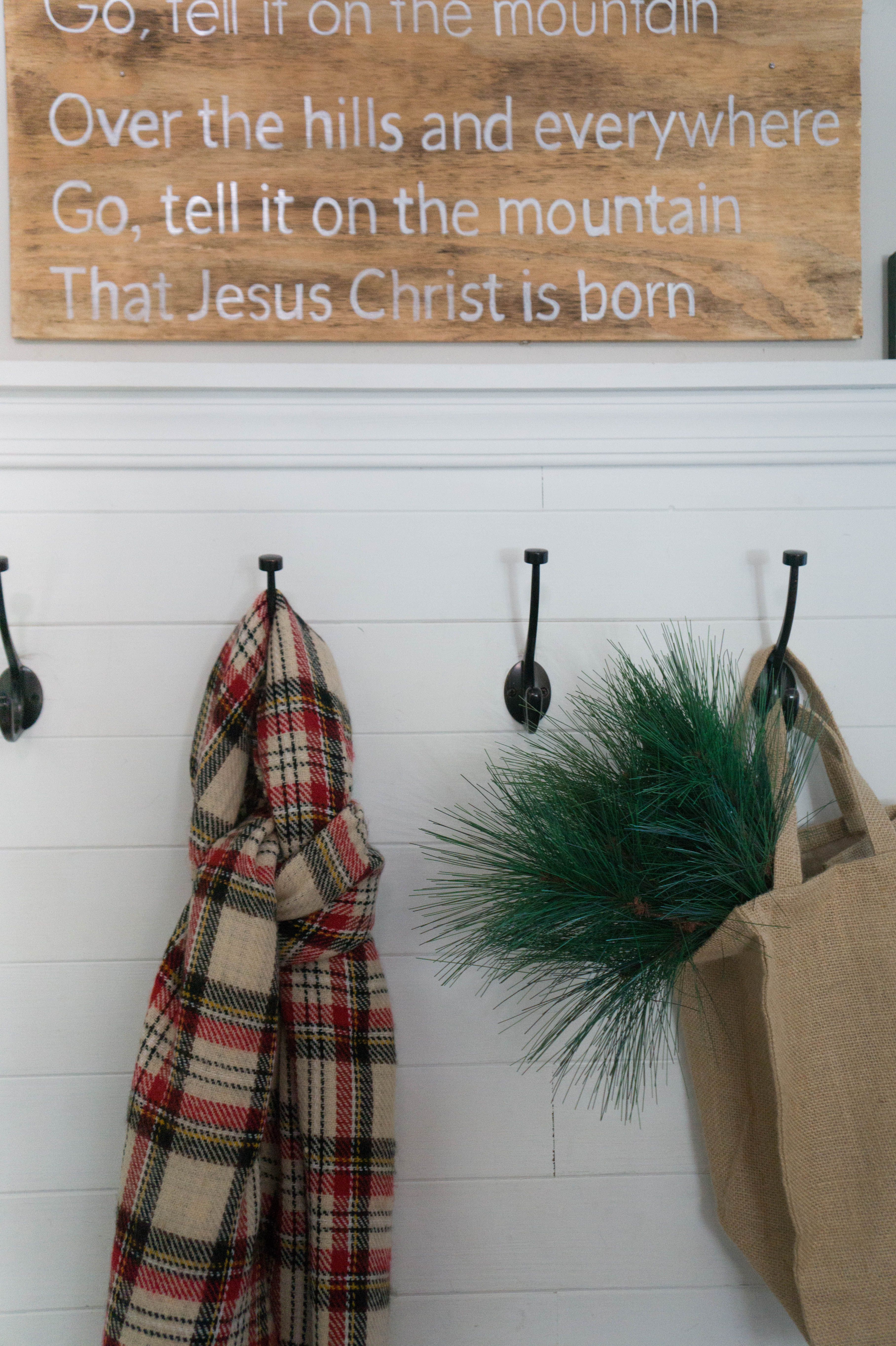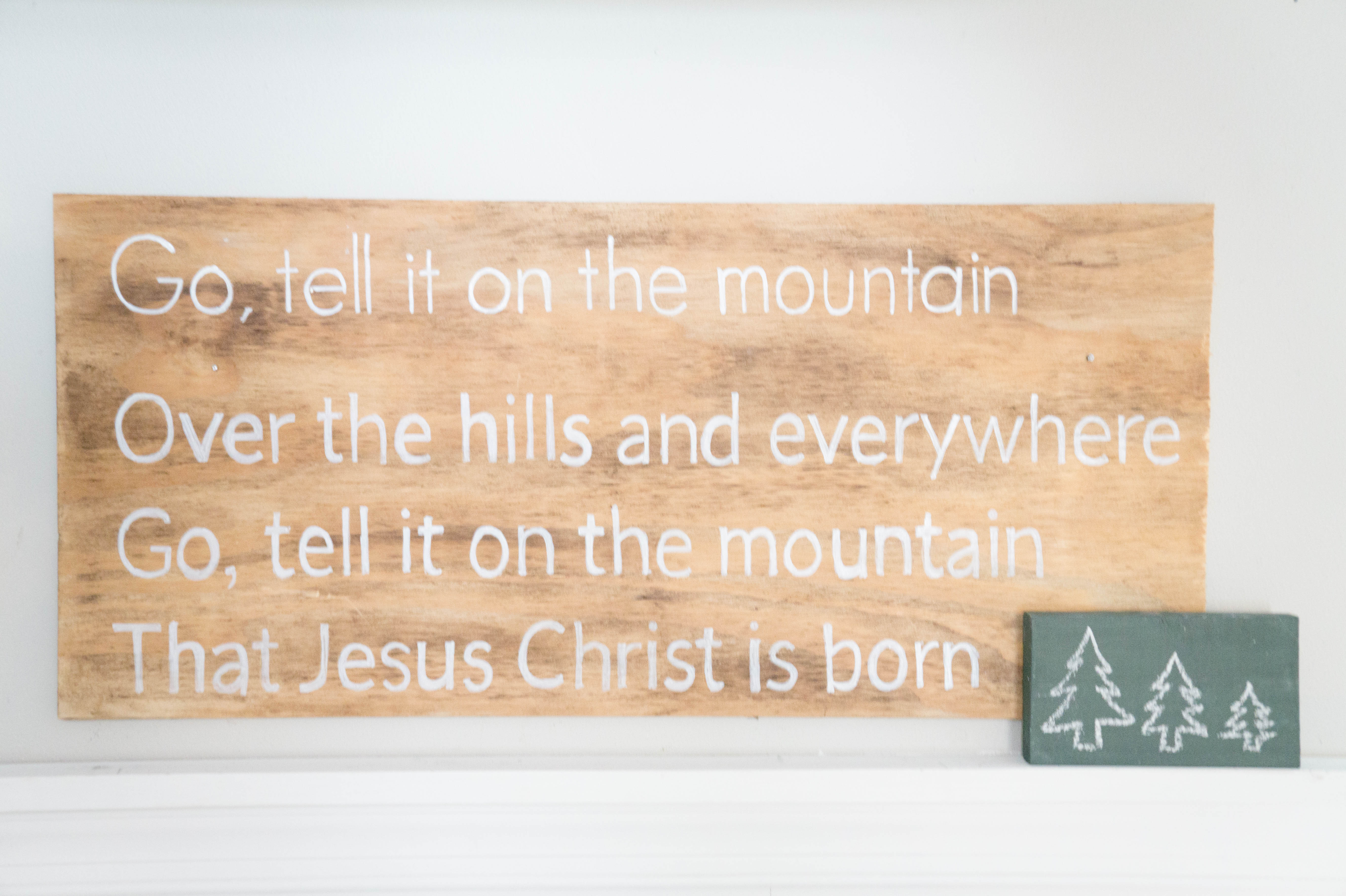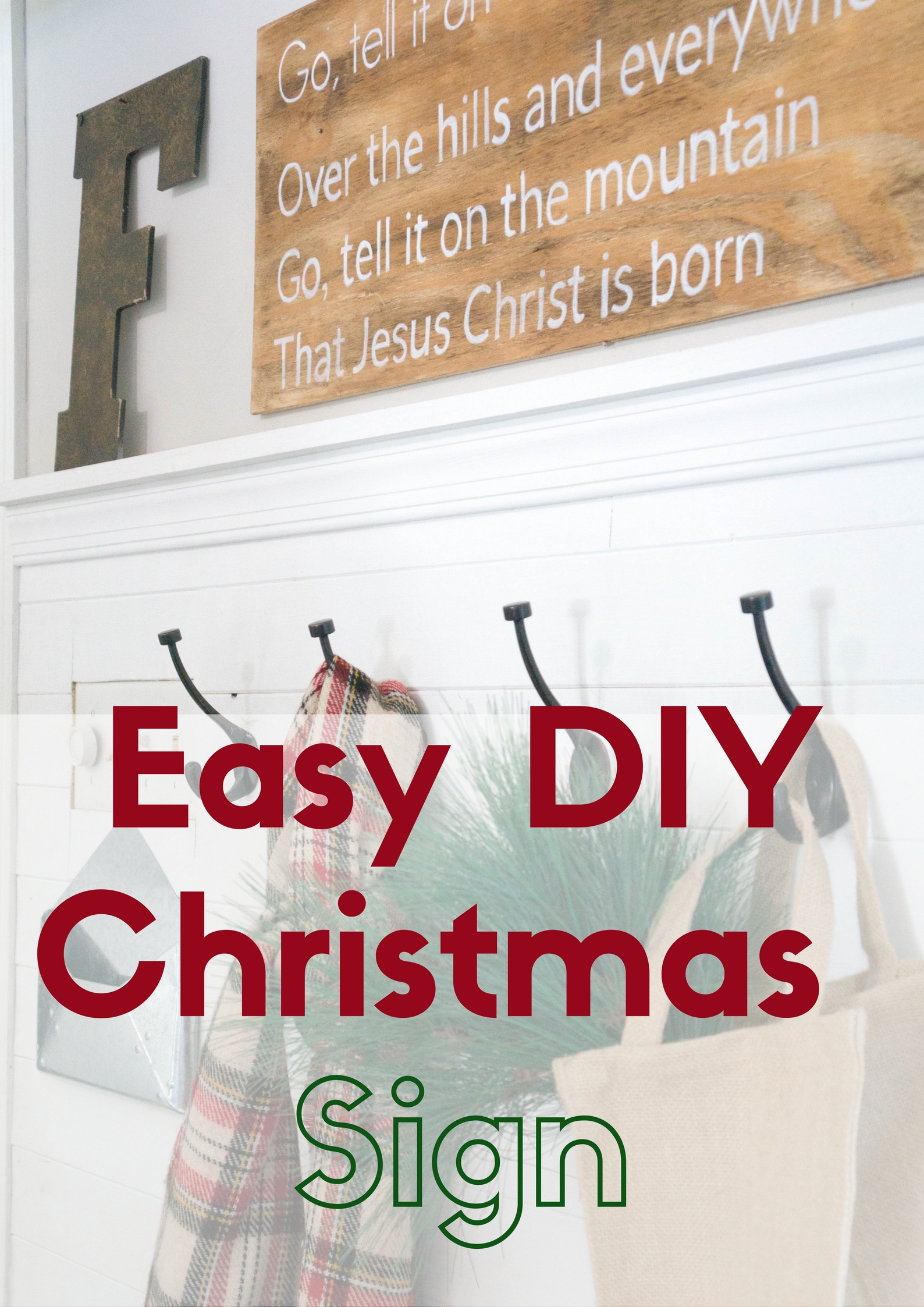 PLEASE STAY A WHILE