This post is sponsored by European Leather Company. They have modern stylish, comfortable, and high quality products that are great for the home or office. I created an amazing design board using their "Stressless Atlantic Office Chair" to show how comfort and style can work beautifully in an office or home office. This is great for those that are looking for comfort and don't believe in finding stylish furniture because it lacks comfort and same goes for those looking for stylish spaces and still need comfortable decor. It exists!
European Leather Company has created products like that and these can be great in your man's space or for that working mama that needs a space that she loves to work in. Their office chairs are built with "perforated foam molded directly over the frame and a pad of soft space-age foam to ensures optimum comfort." This chair is great for a room that combines the love for modern and rustic design paired in one. Below you will see a design board that meets rustic and modern tastes. Sleek and Stylish furniture but with added character and texture for interest and depth.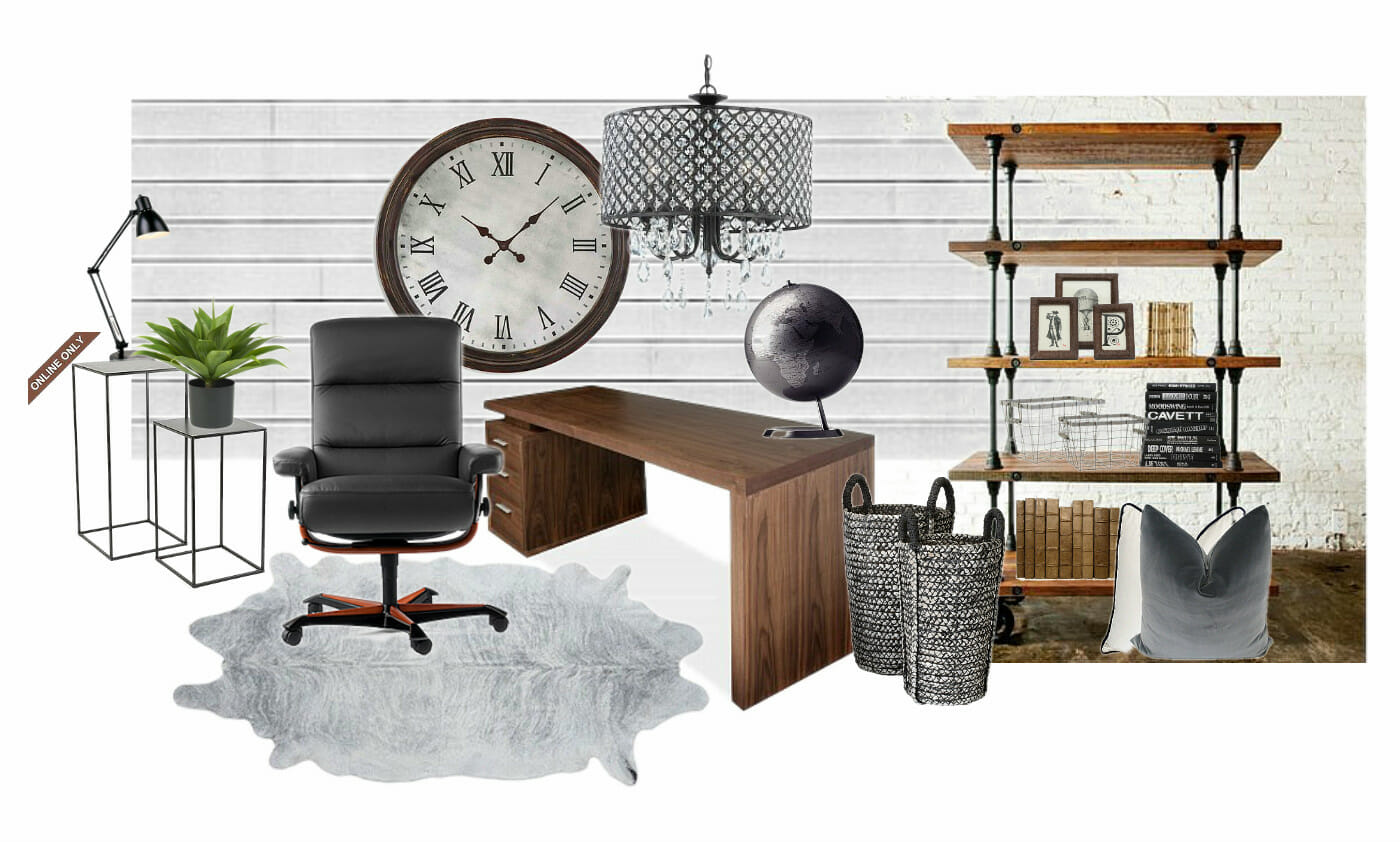 Gorgeous right? that chair smacked in the middle of the room with the soft leather and plush seating fit for a day at the office.  A touch of glam with the chandelier and some open shelving to display books and pretty accessories. I love having the baskets here that add texture and can be used for storage or even a unique garbage pale. A large oversized clock may be great for some or something that you dare not take a peek at…but either way adds style and drama. I have to say the wooden desk is a way to go…I love a great heavy piece to anchor the room which this has…and the manly man may not love my faux fur rug…but that just gives the space interest and great for the gal who will be taking over this space ; )
Here are some great accessories to throw in here that will make your office pretty and practical!
Sleek Modern Pencil Holder
My favorite pen I have this in pink
Time to get started on that office makeover…make your office a place that you not only feel comfortable to be in but is also just as pretty and welcoming. Start your makeover with the comfort of a new chair that you will never want to leave.
(Visited 473 times, 1 visits today)