If you were liking my design boards and curious where they went? They are back! It was a crazy last couple of weeks and then with the switch of my link parties I was trying to figure out where it would  fit best into my week. I really enjoy doing them and I feel they are great for those that are truly here for inspiration with their homes or future homes. So the one I am going to share today is another dining room space but with warmer tones which I think is gorgeous considering we are heading into the Holidays.  I originally shared this idea with my clients but we decided to go with my other dining room option (which I LOVE). Once the room is complete I'll share that here. May take some time quite a long process for their reno…but going to so be worth it.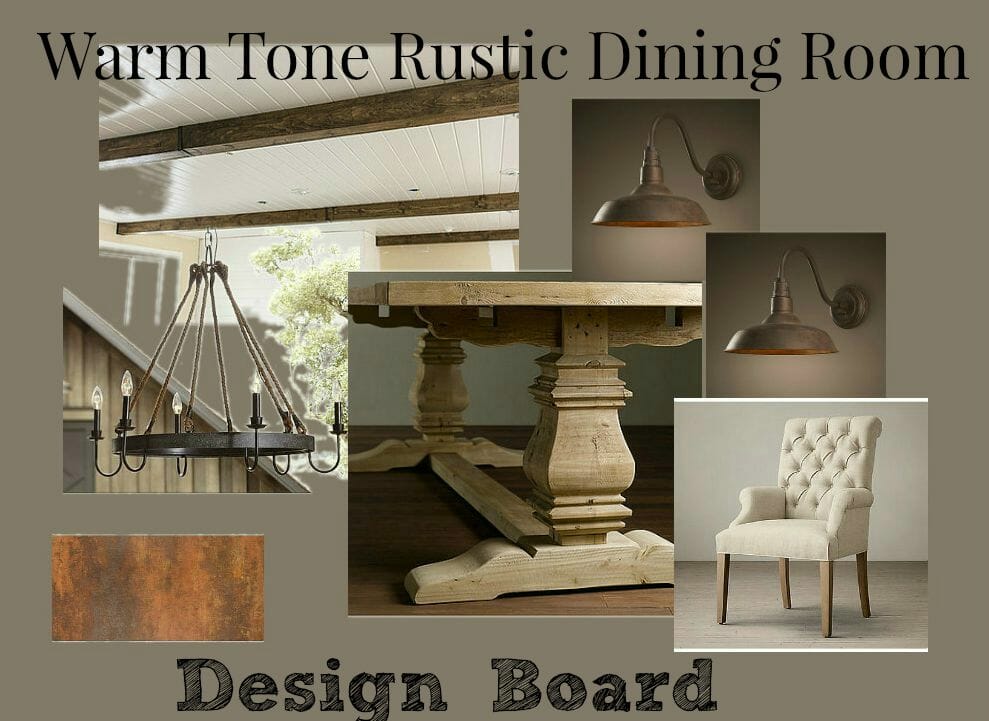 Don't forget to accessorize I paired some beautiful farmhouse rustic accessories to pair with this design. I round up some goods ones below.
Plaid Pillow
White Pitcher
Are you looking to create a rustic dining space? Would you consider rust tiles like I picked? or how about taupe colored walls? I light and bright room, but I also can't resist a dark dramatic space. What do you prefer? Love to hear from my readers so leave me a comment…and don't forget to pin!
Linking with: http://savvysouthernstyle.net