Simple Fall Decorating
Striving for simplicity is what I have been going for since moving into our new home. Of course simplicity still takes a lot of thought and time…maybe even more so. Trying to be more intentional with my decorating by selecting, colors, textures, and a way to display them all without clutter or an overwhelming amount of stuff. Though I love me lots of home decor "stuff", I've learned over the years sometimes it loses it's beauty when there's too much to look at. So, instead I rotate my "stuff". I use what I love the mostly, but also make sure to remove items when adding items. That's what is so fun about seasonal decorating. It allows you to change your shelves, sofas, tables, etc. Put items away that may work best in summer to bring out decor that works well with your fall home. Finding staple items and adding some new each year is a way to really enjoy your home style. Today I'll be sharing my second Fall home tour with you. Thanks to Marty from a Stroll Thru Life who has always been so kind to invite me again on another wonderful seasonal tour…filled with so many wonderful and talented bloggers. First, welcome to those who are popping over from 11 Magnolia Lane! I just love Amy and Christy…they inspire me so much with their creativity and homes.
Let's take a walk around my Kitchen, family room, and mudroom today. I shared yesterday our entryway, hallways, and powder room decorated for porch. So if you missed it, be sure to click here!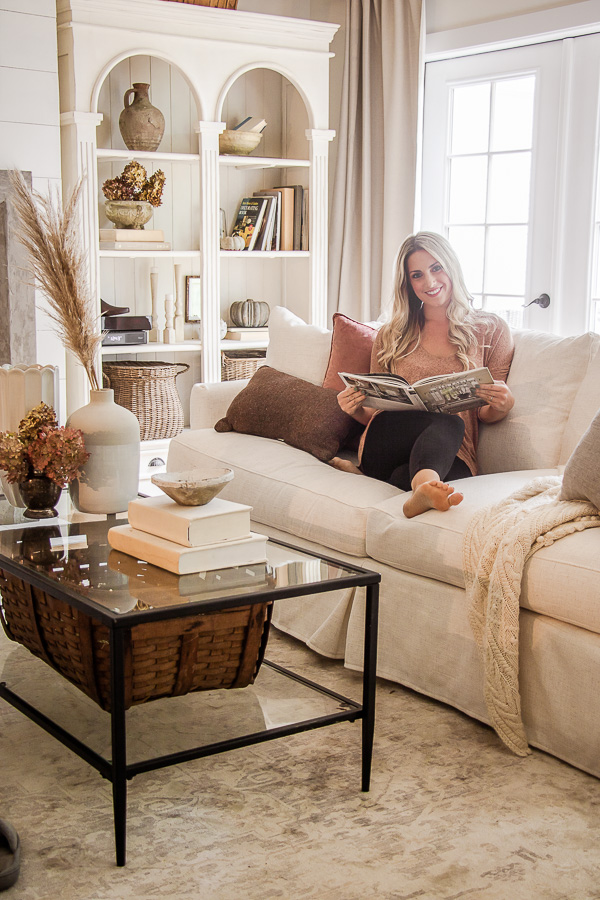 For all those new here, I'm Deb the crazy decorating fanatic behind Seeking Lavender Lane. I've been doing this decorating and blogging thing for about 6 years now. This is our first time decorating our new home for Fall since we just moved in last December. After renovating our house for 6 months and living in a camper. It's all starting to feel like home the more we are here.
First our Family Room (I apologize for the one side of the room shots- long story short our one slipcover never came in yet so our sofas are two different colors currently so I just shared the one side with the new white sofa slipcover).
The colors in this room kind of chose me. My strawberry hydrangeas started drying and I just loved this rich warm color so I decided to dry them and add them as fall decor. Then I found this pretty velvet pink-ish pillows from TJMaxx for $20 a set so I thought these could be great. Sure enough the colors matched perfectly. I had plans to add more browns and orange in here but with a tight budget this past week I embraced what I had….and love it! Now just to get the other slipcover in.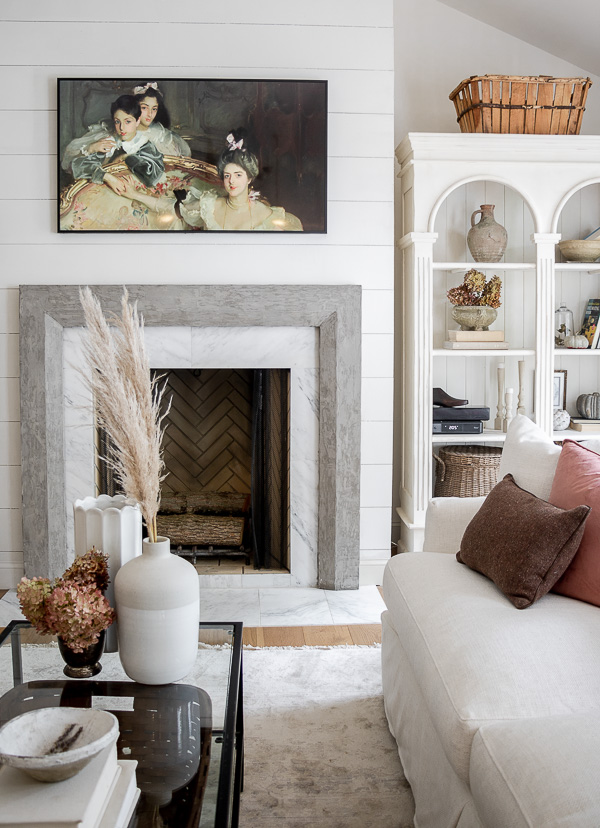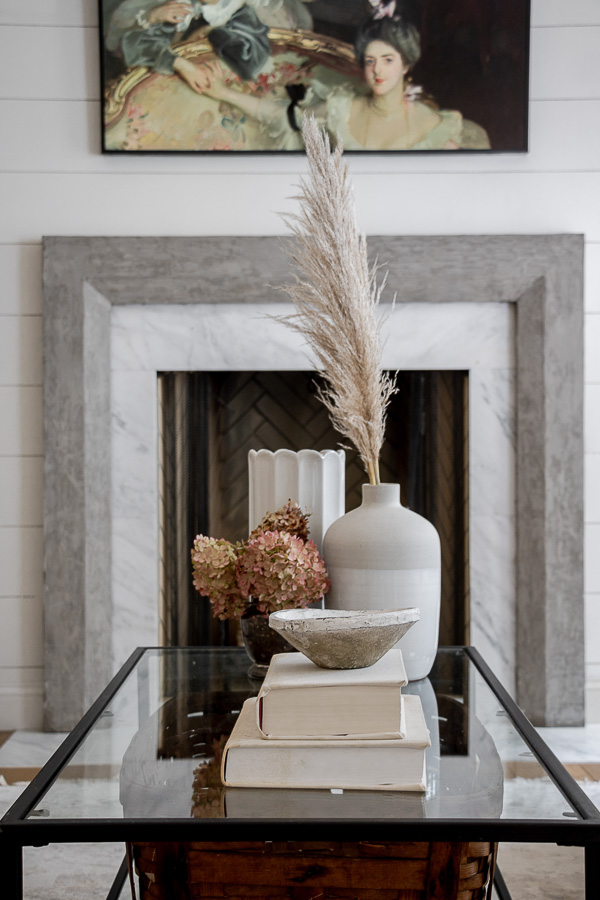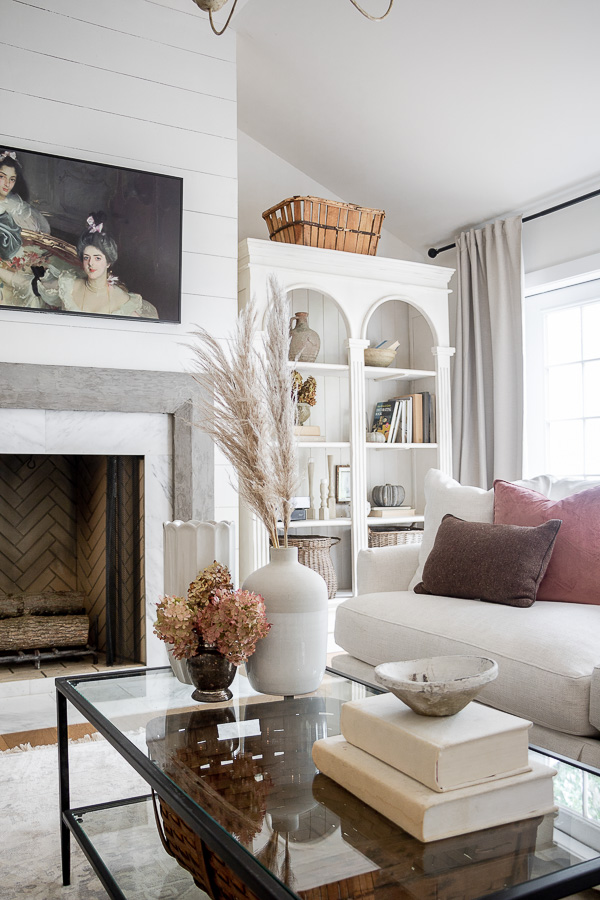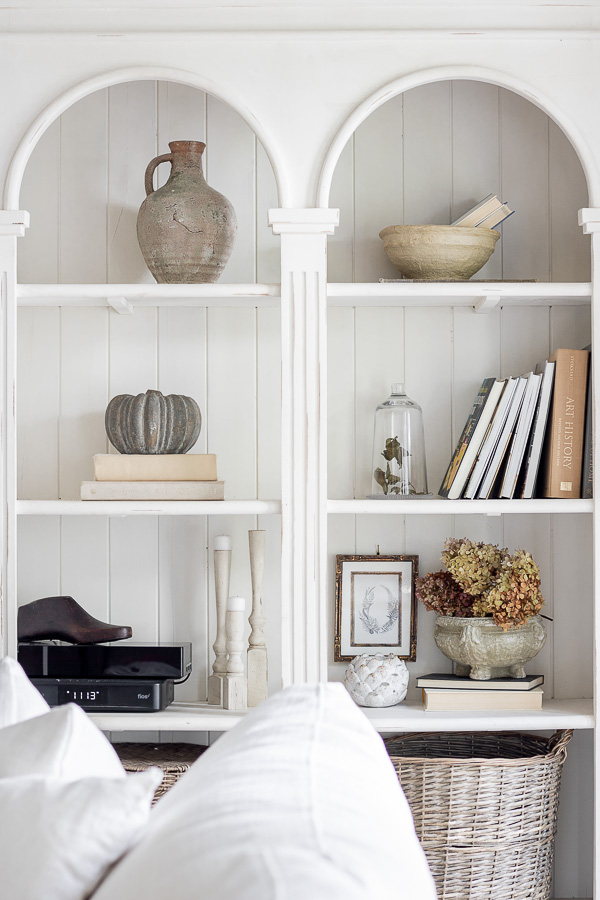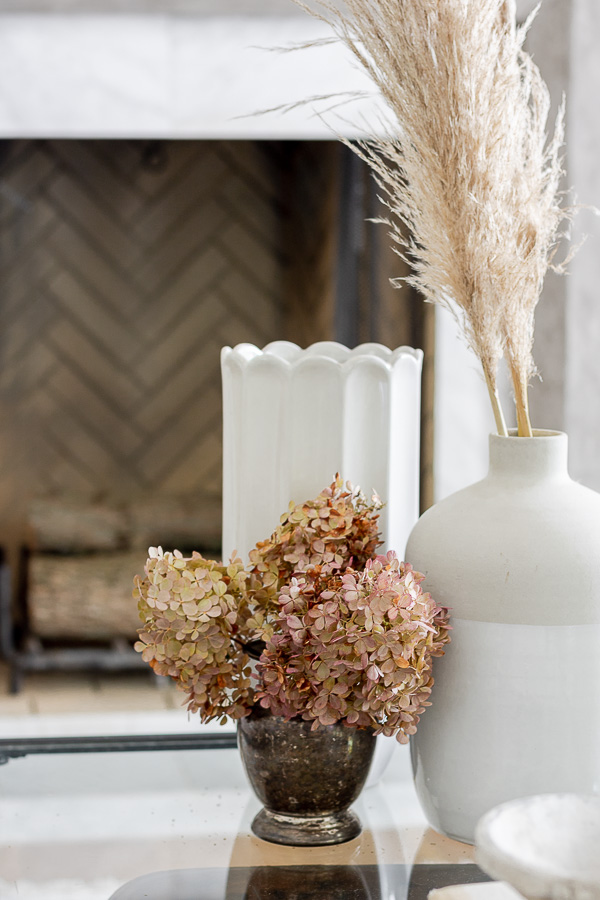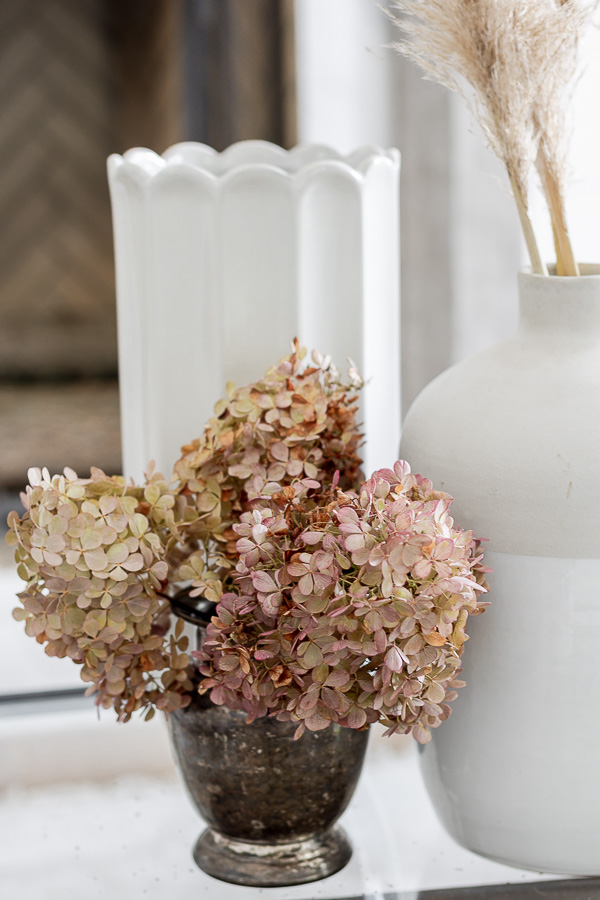 Onto the kitchen..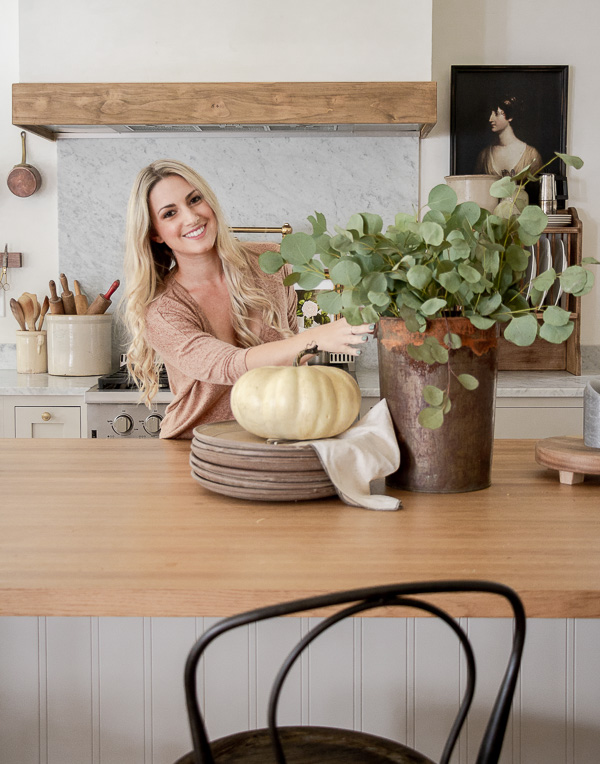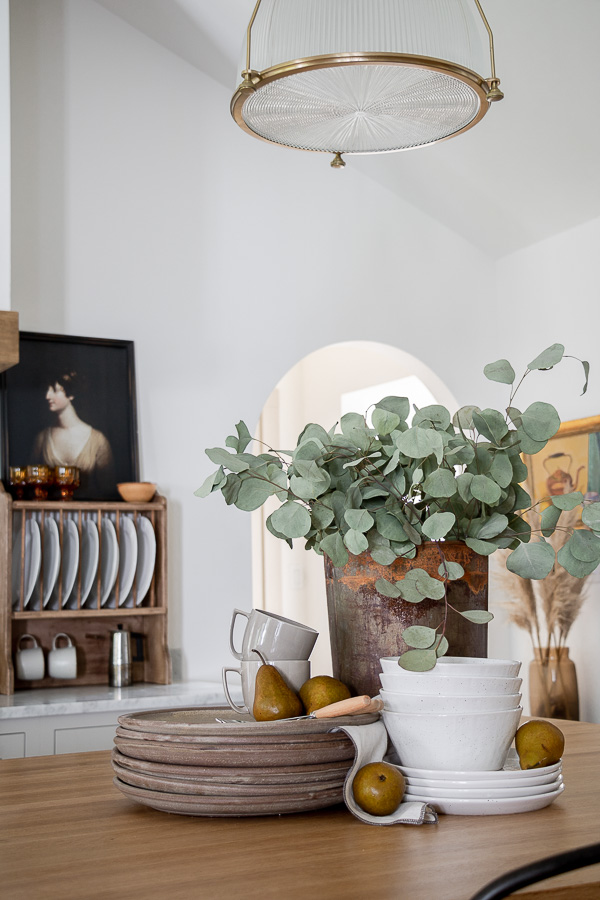 The plan here was to get some fresh flowers and then some pears and call it a day. Well, my neighbor had some Eucalyptus left over from a wedding she just did so (I love eucalyptus) I decided just to save a little $ and add the Eucalyptus to this large rusty bucket I had and some pears..and done! Just rotated some of my favorite dishes for this vignette and the textures and colors feel just like fall.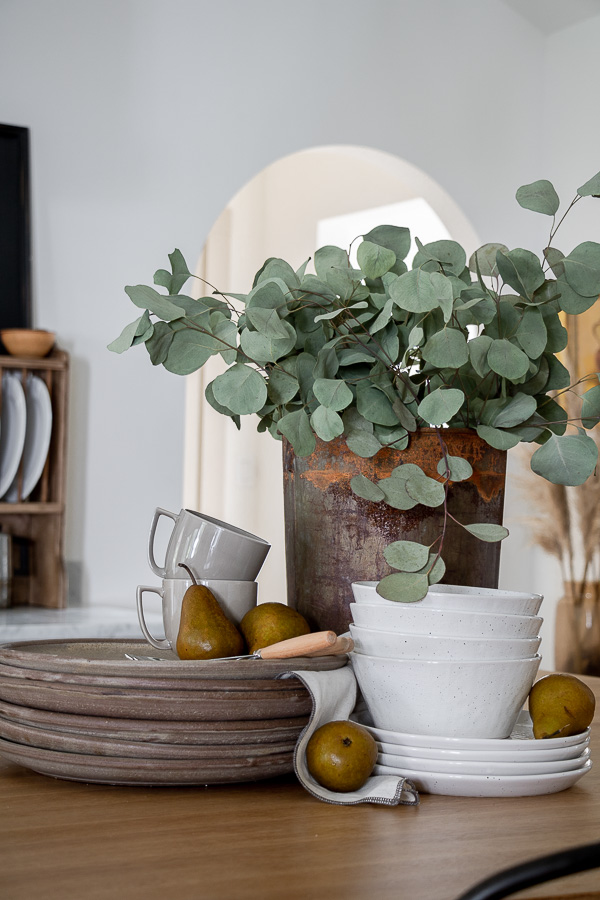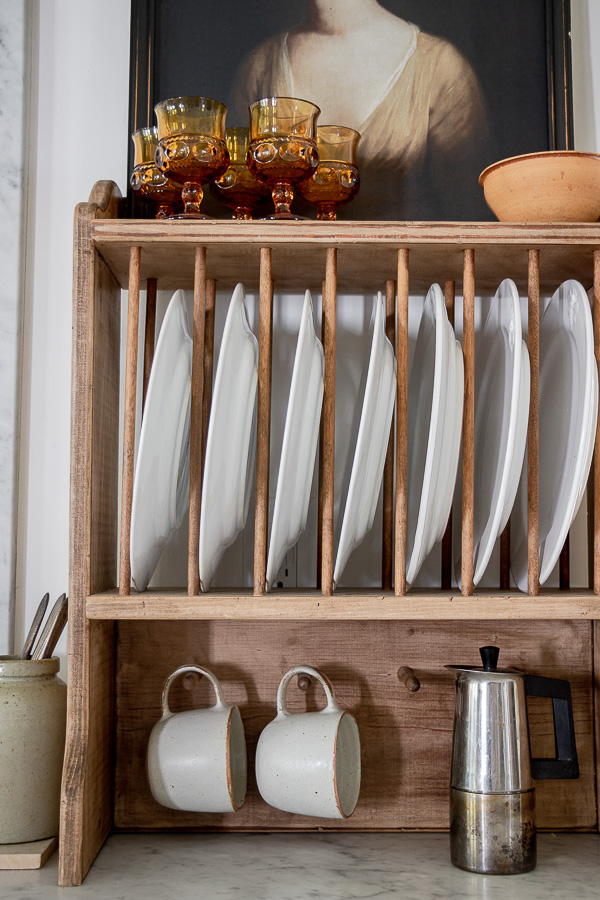 Of course amber glasses were a staple this year so I added them here to our plate rack, and then some vintage green books to the counter to switch it up a bit. I love the way the vintage pages look here in the kitchen feels like old cooking books from France.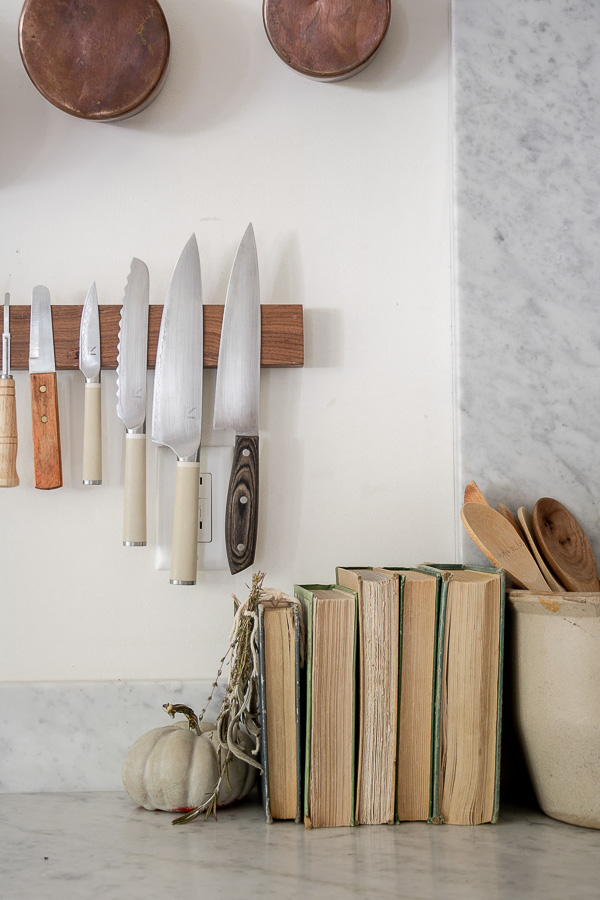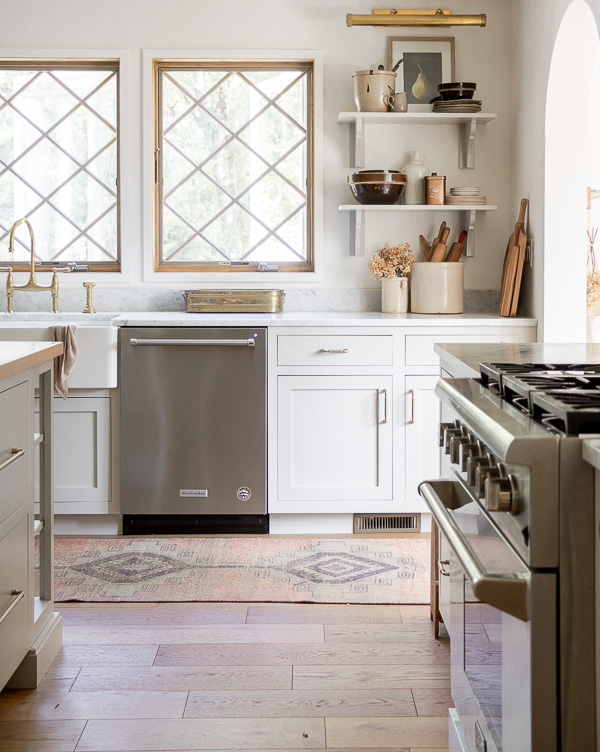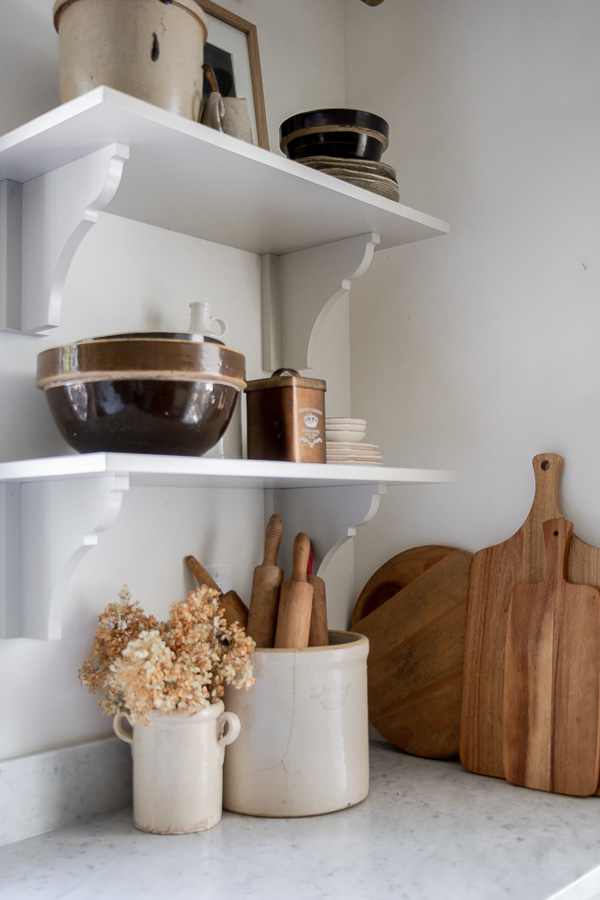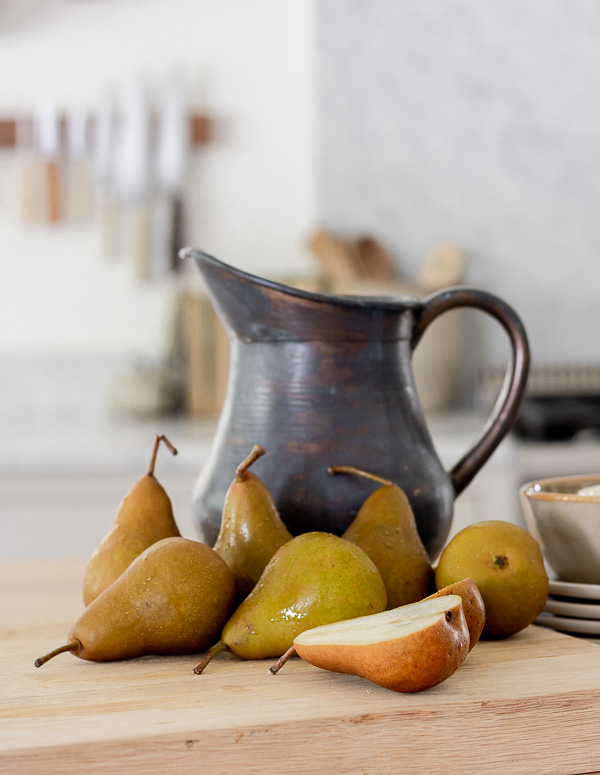 j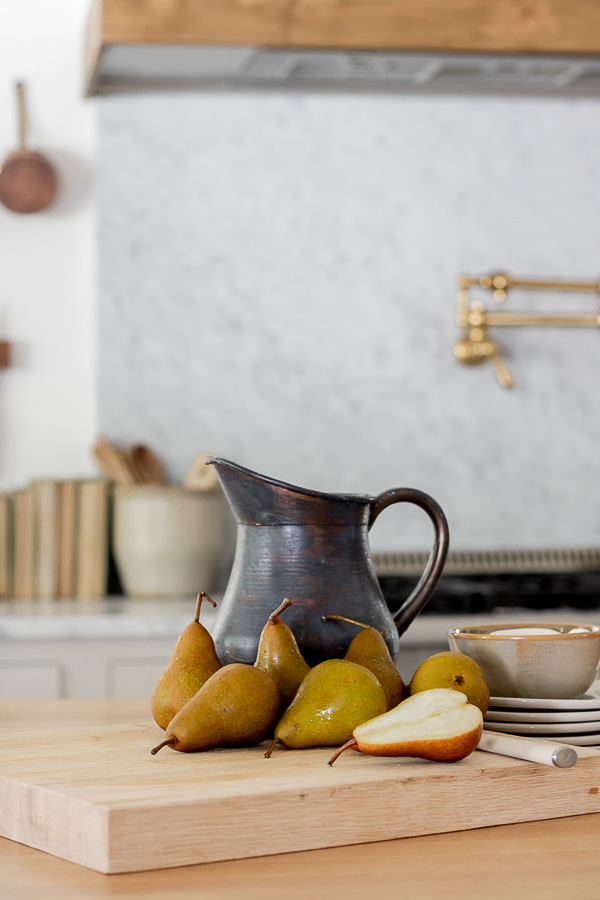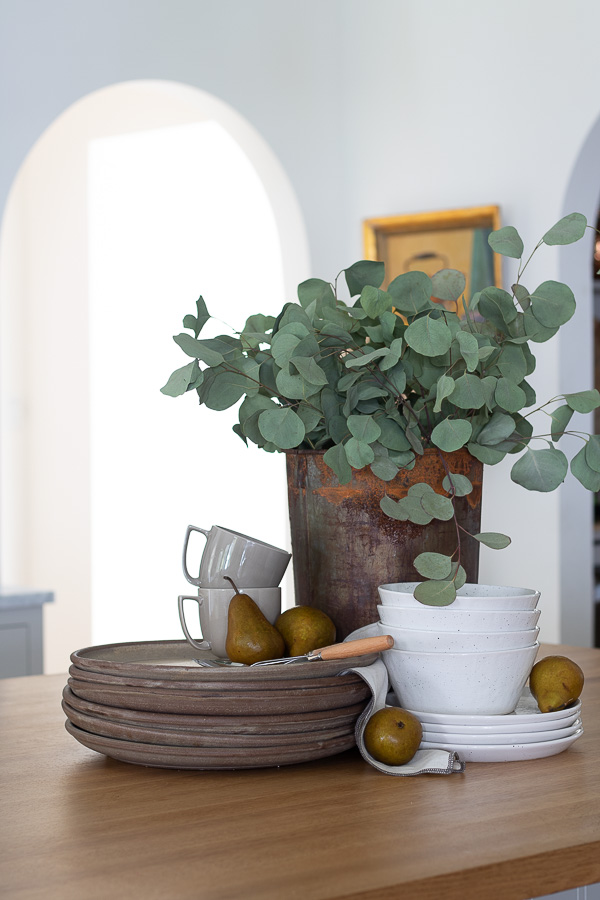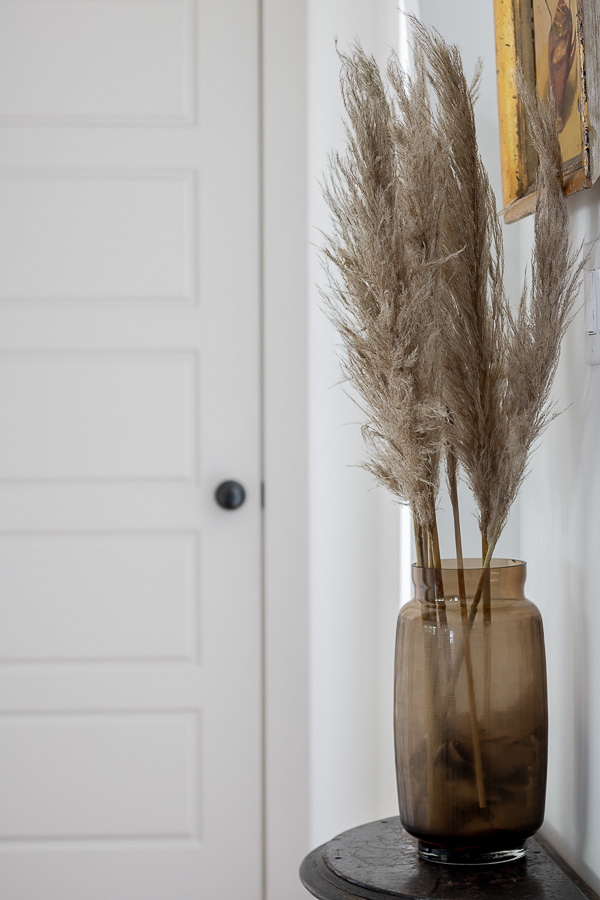 and a little decorating got done in the mudroom though I have a few other plans for this space…we'll see if I get to that this fall.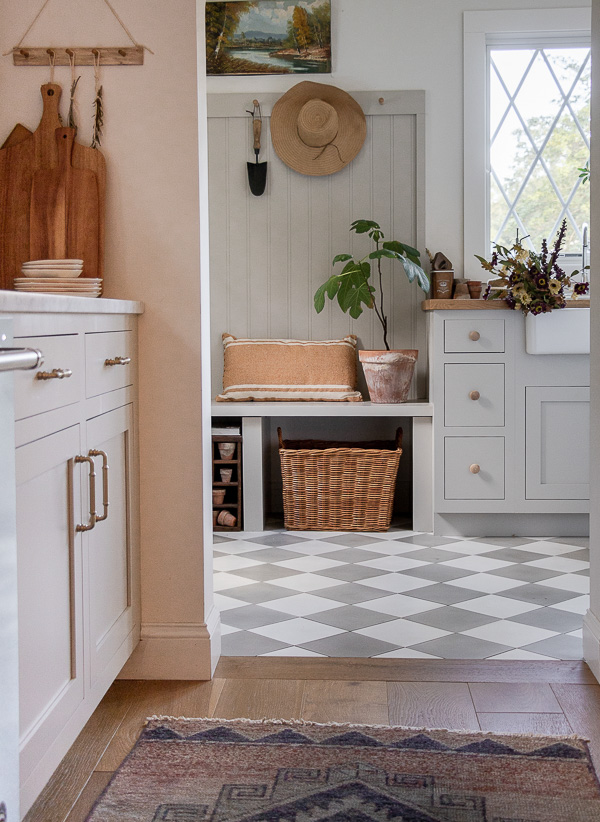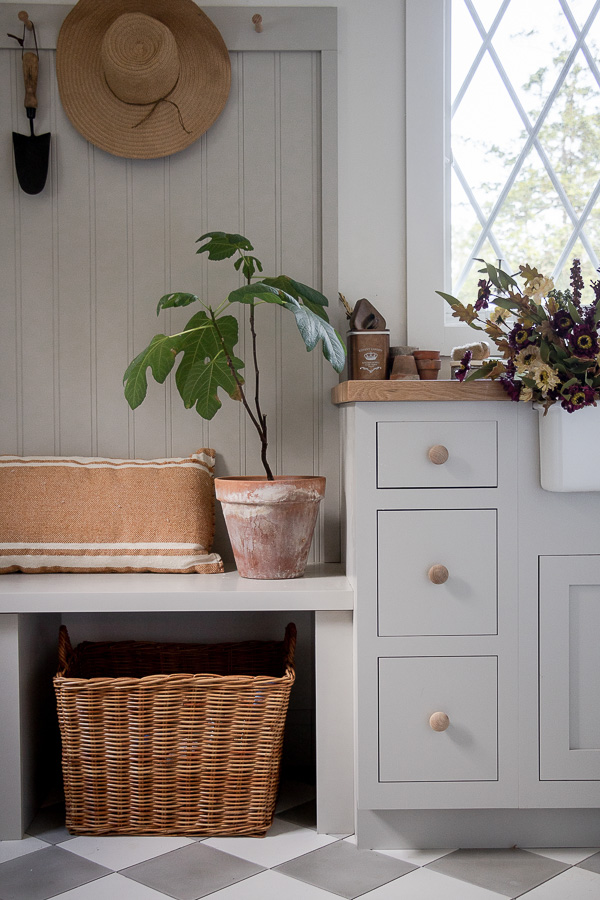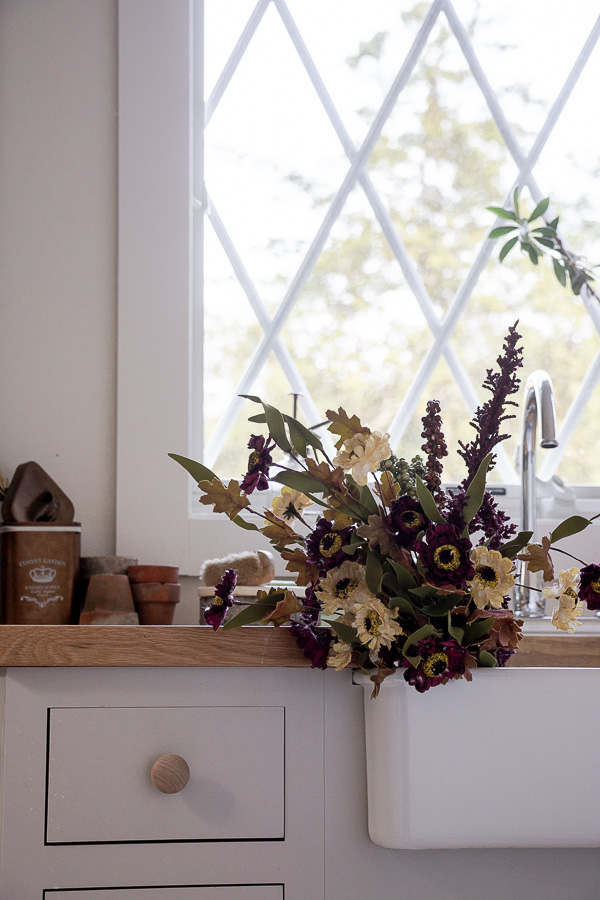 I can't wait to check out the other tours today and and this week…I hope you all decide to head over too for tons of inspiration. Next up is…Jenn's lovely home at Clean and Scentsible. I can't wait to see what she's done with her home for the season.
2019 Fall Home Tour Monday Lineup
2019 Fall Home Tour Tuesday Lineup
(Visited 6,172 times, 1 visits today)