First, I have to thank Meg, from Green with Decor for pulling this St.Patrick's Day blog hop together. It's so nice to see what the other ladies have to share for their St. Patrick Day homes. At the bottom of the page. please see the other links and visit my friend's pages.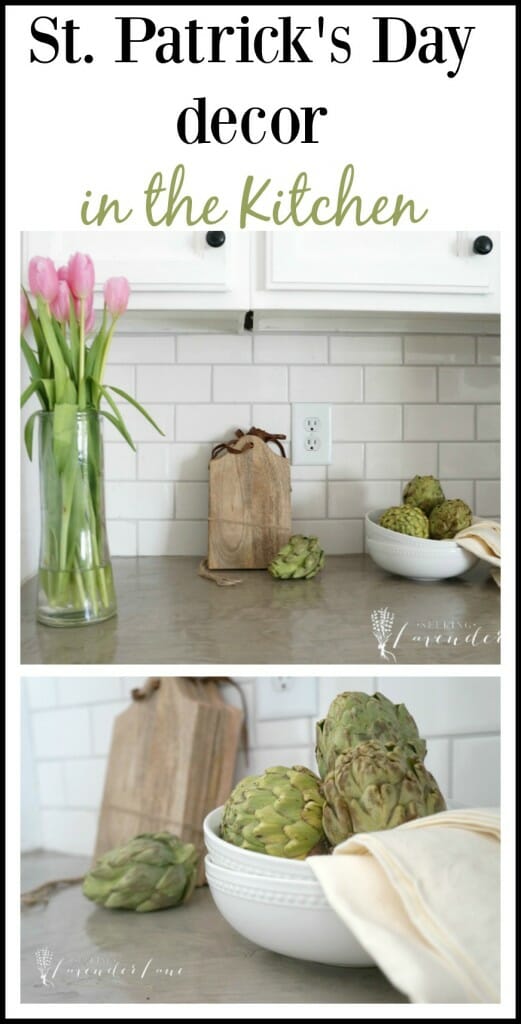 I honestly, can't say St. Patrick's Day is the easiest Holiday to decorate for. It also  usually gets skipped around here, since I usually go straight from Valentine's Day to Easter. Especially, this year considering Easter is falling in the month of March. So though, I may not be decorating my home with leprechauns, I got the green sprouting up. I always love green year round, but when spring hits…the more green the better! So here ya go…I brought out a subtle way to add that touch of green to your home.
The best part about this post, is you get a little sneak peak of the new Kitchen makeover. Just a small bit of the one corner…. So hear ya go, adding green to my St. Patrick's Day  kitchen.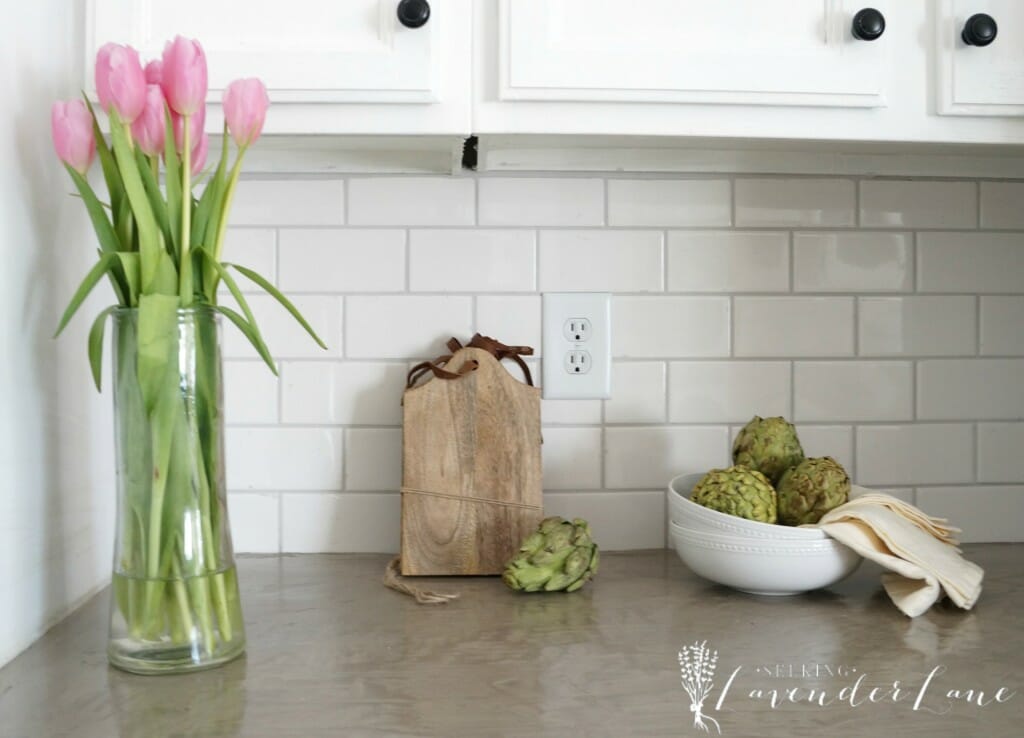 I just love adding artichokes to a centerpiece, but how about in the corner of a kitchen? This is the perfect hint of green for the spring Holiday and it feels so natural and effortless.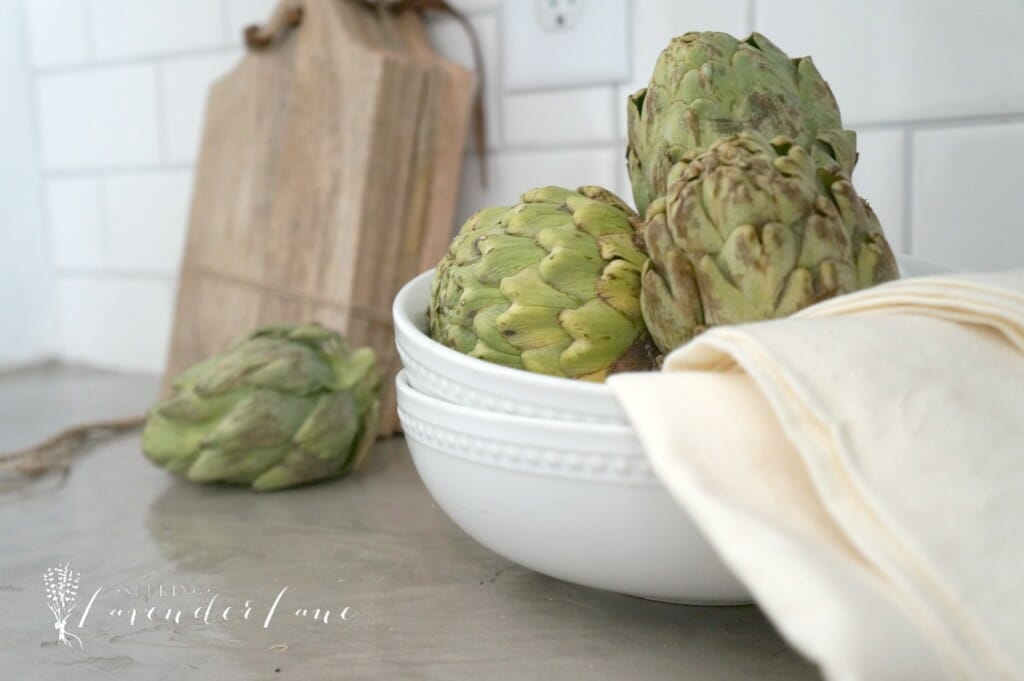 A pop of color is a perfect way to add that spring touch to a white Kitchen. Another great way would be to add some fun spring colors to your kitchen with place mats or napkins. Add a pretty stripe or a floral design. How pretty would it be if I had some blue and white striped napkins with these artichokes?
Something about mixing pink and green for spring! just loved this combination with the tulips and the artichokes.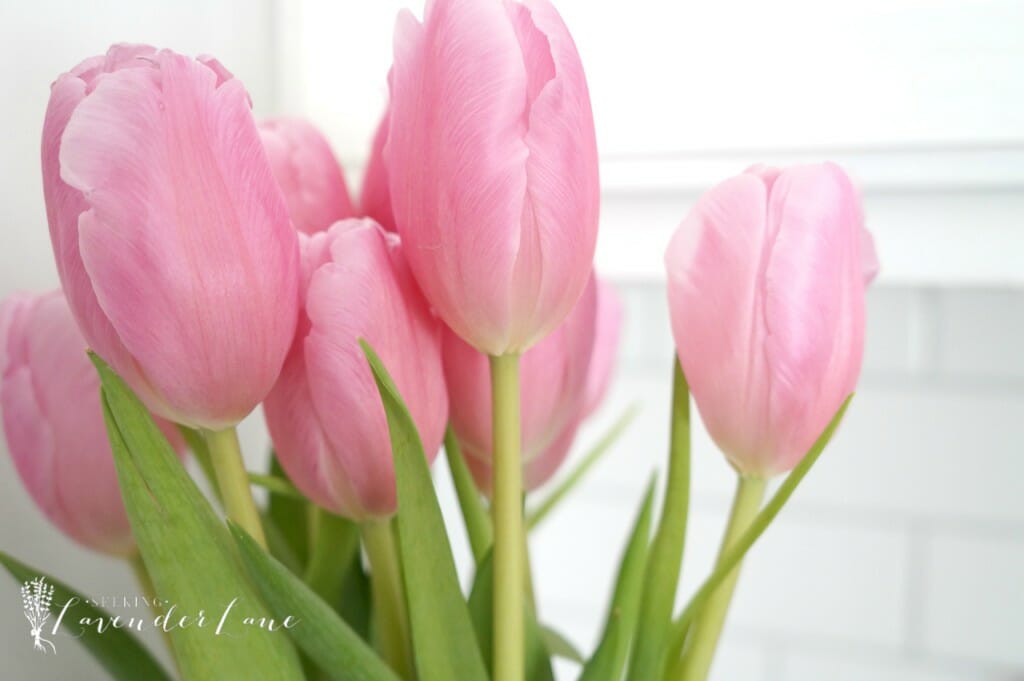 Oh and a little greenery on the other side of the Kitchen too. This wreath makes me happy when I wash dishes!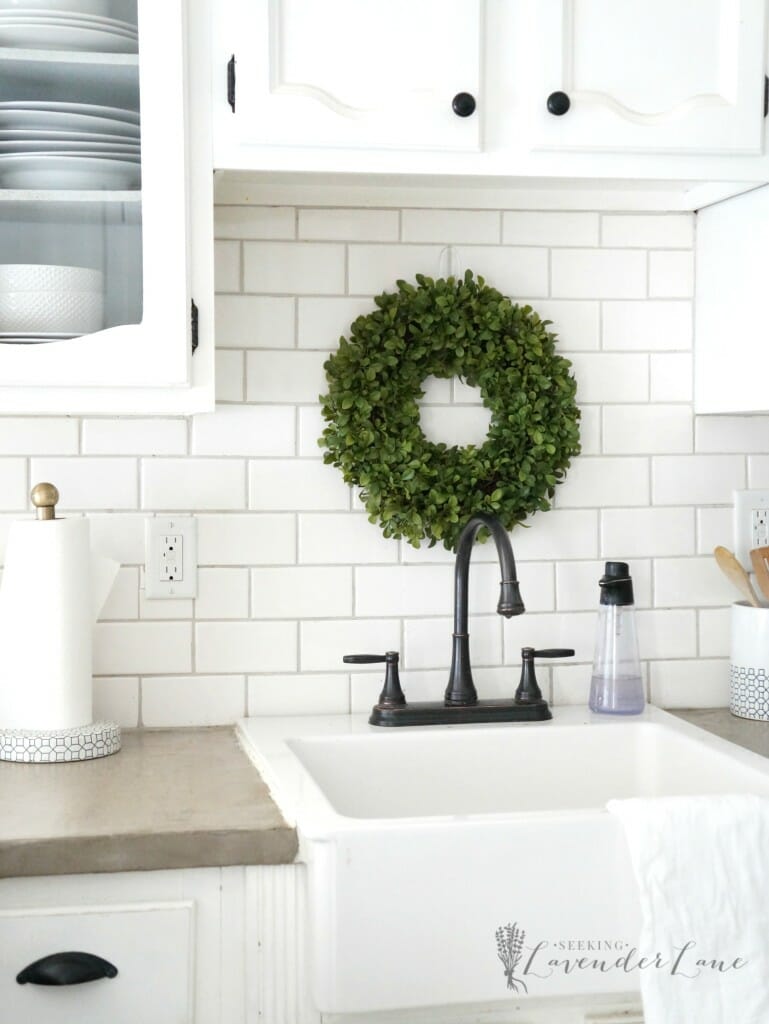 Happy St. Pat's Day friends, I hope this inspires you to add a little green in your life and Kitchen.
Monday, March 7
Green With Decor
Rain on a Tin Roof
Design Asylum
3 Little Greenwoods
Up to Date Interiors
Tuesday, March 8
Migonis Home
2 Bees in a Pod
Elizabeth Joan Designs
Seeking Lavender Lane
The Deans List
Wednesday, March 9
Live the Fancy Life
Iris Nacole
Karen's Up on the Hill