Having a new home we are struggling a little bit with landscaping. We planted seed in the spring and so far so good, but we probably will not have that real lush grass until next year as we plan to seed again in the Fall. Then the flowers and bushes that I envisioned in our front yard…well those too have to wait. We  planted a few boxwoods along the one side but I imagine some beautiful hydrangeas and large flower bushes to the left side of the porch but hubby put me on a "next year" budget. So, that too has to wait. As you can imagine how frustrating it can be that we have our house done but the yard and landscaping budget is $0. So I figured I could at least dress up the porch a bit and some hanging ferns are always a cheap option that are usually my go to because of the affordable price and easy maintenance. So, it was all done but something still didn't feel right…oh brand new house was dirty! I just figured we would be in the clear for a year or two since everything was so new, but nope! Not with a white house surrounded by trees. Not only did our siding have a thick layer of yellow pollen all over it, but our sidewalks were getting stained and our "new" house wasn't looking so new anymore. I knew it needed a good power wash and magically it would feel new all over again. Also sharing about a great GIVEAWAY, be sure to see at the bottom.
I partnered with greenworks with this post all opinions and photos are 100% my own. This post contains affiliate links that I make a small commission from with no added fee to your purchase. 
Greenworks, is a company I am just getting familiar with and since my friends and I were all in need of exterior clean up we looked to them to give us a hand with their easy and affordable electric Pressure Washer (this is the one I used).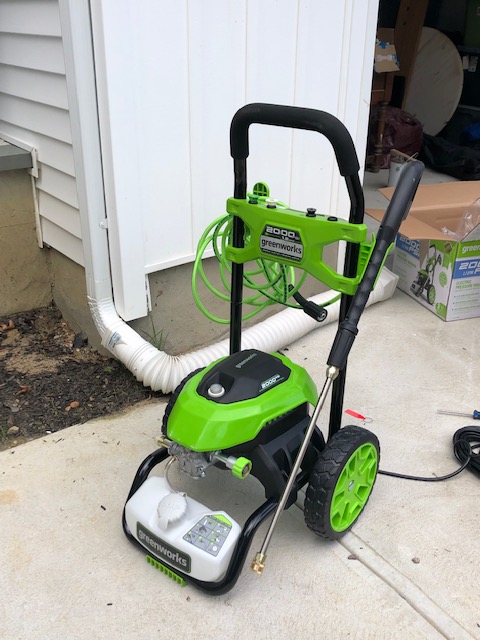 Here are some BEFORE pics of our dirty pollen covered house and dirt filled driveway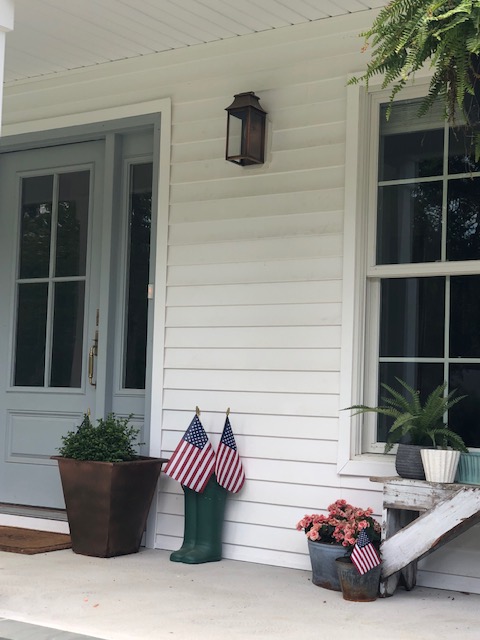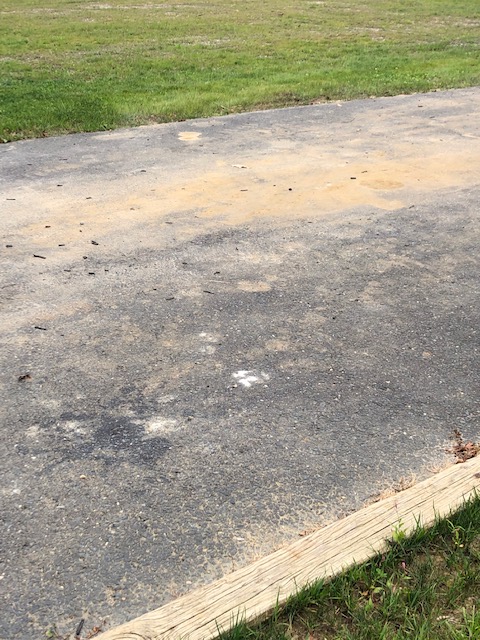 Disclosure we did not finish getting all the dirt off the driveway because there just was so much from all our construction. We probably will go back out there though again before Fall when we plan to get out driveway sealed and power-wash some more.
Also, plan to wear sneakers or closed shoes…or you'll end up like this and probably for safety its best too.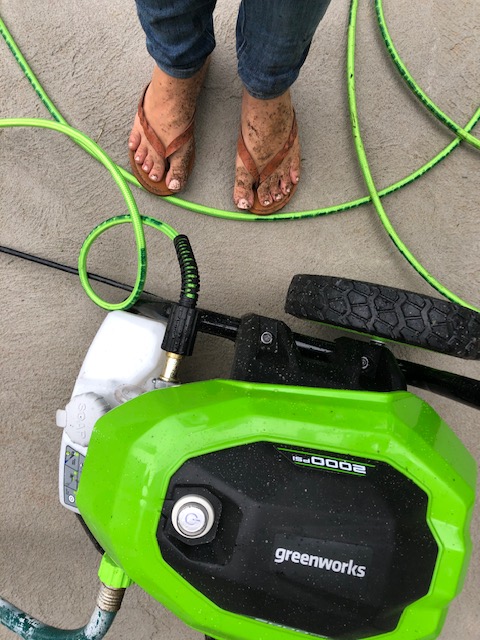 AFTER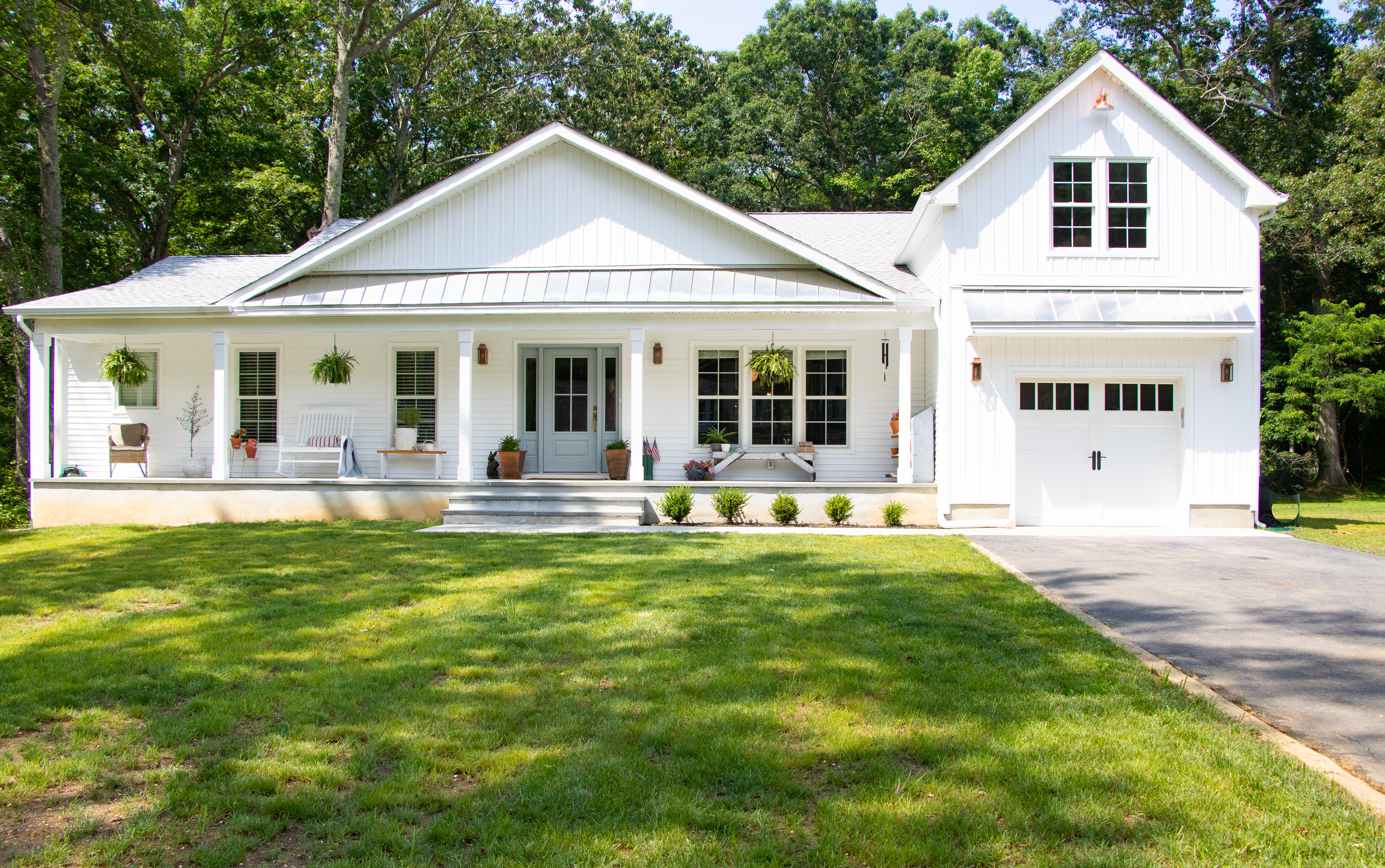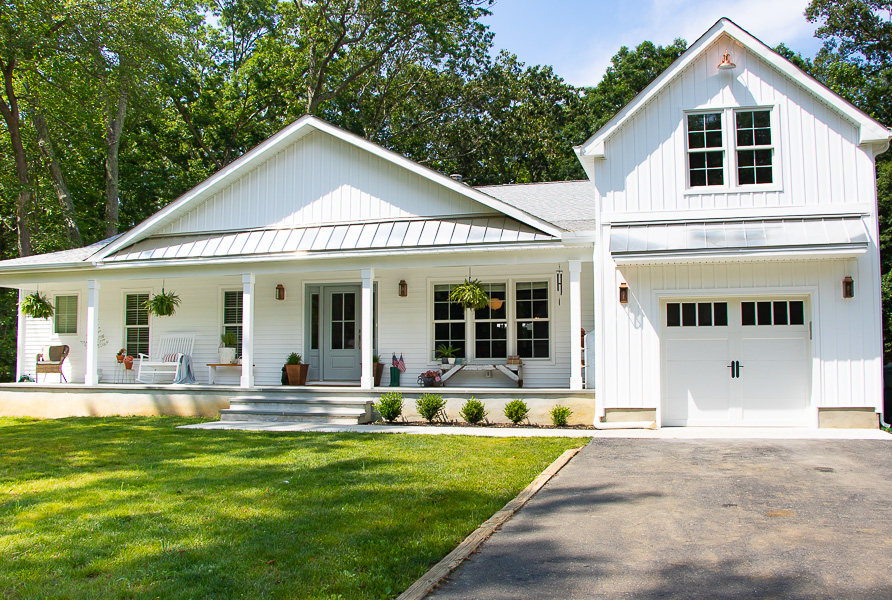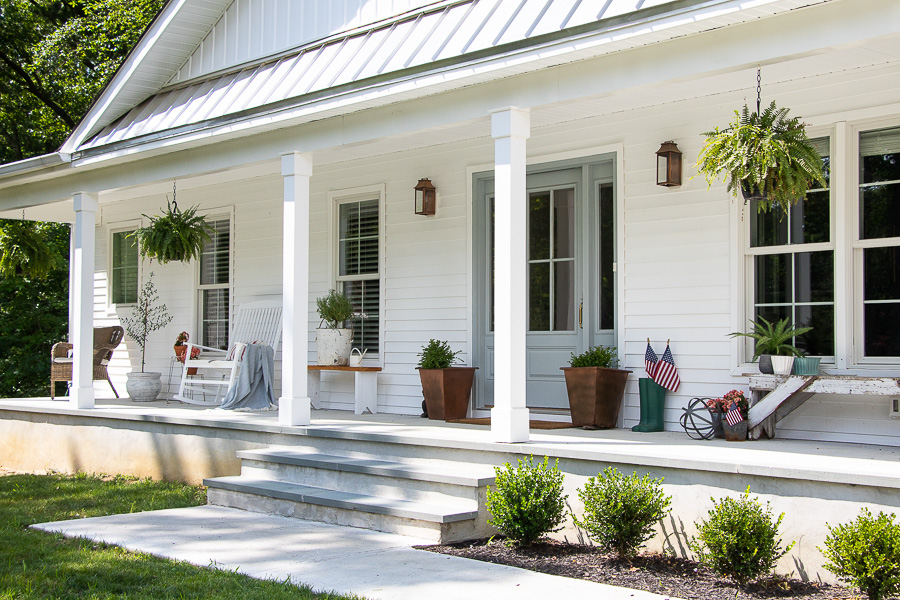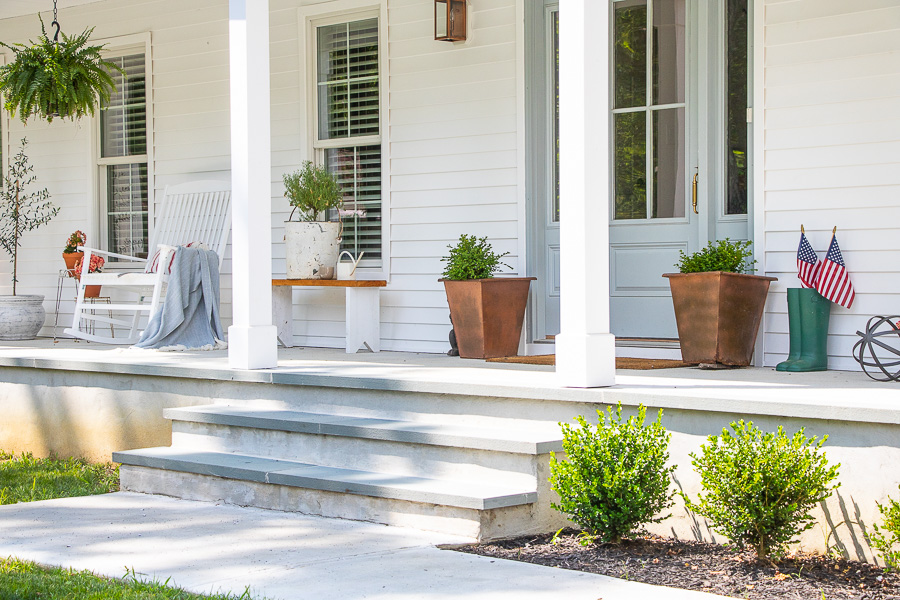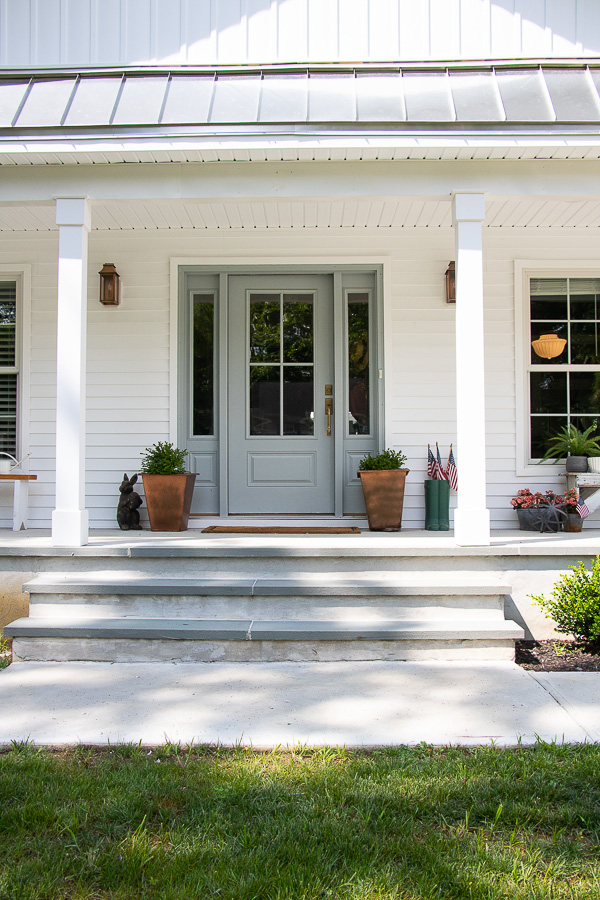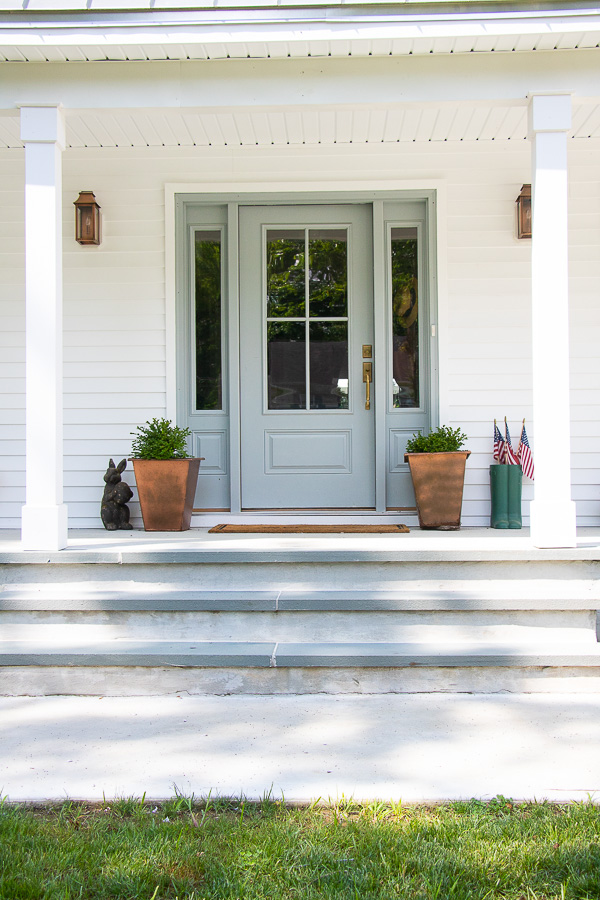 Oh and that GIVEAWAY… so, friends you want a chance to win some Greenworks tools, Check out Greenworks Tools IG (click here) and in today's post there's instructions on how to win. up to 3 people will win tools from Lowes.
See what my friends are sharing their Summer Clean up yards and homes!
The Easiest Way to Clean a Concrete Patio
Source List:
Wicker Chair: IKEA
Door Color: Booth Bay Benjamin Mooore
Please Pin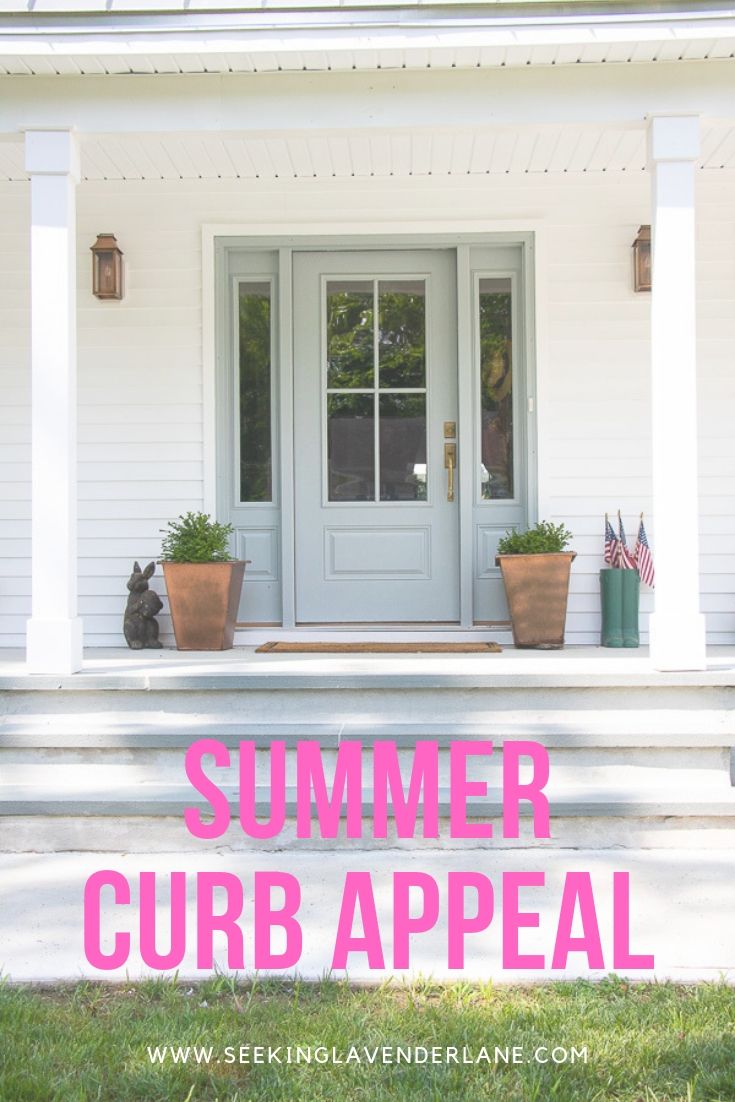 (Visited 3,320 times, 2 visits today)