Okay, I did it…I painted something! Hah! I know that sounds like something I am always doing, but it's been a while since I've painted an entire room. My son's dreaded awful room!!! It was awful how bad his room needed it and we've only been in the house for about a year.
Well, I had to make up my mind first on what color and once I did I then had to decide if I wanted to paint all the trim and doors the same color. My husband was a little confused on this idea…and I explained this current trending look the tone on tone painting. He was a little confused but trusted me on it. Well, to say that I am soooo happy with how it turned out would be an understatement, my husband on the other hand, loves the color, but still thinks that the trim and doors should have been white. He's not totally on board with this new look and he thinks I'm going to be over it in a few years too. For now I LOVE it and I think it makes the room feel more dramatic and more "vintage" too. So, I am not jumping in and sharing his room quite yet…but I wanted to share some more tone on tone rooms for you all and see what you think of this new "trending" look.
*Pro Tip I think one question I am going to get here, is what do you do with the rest of the rooms in your home? Shouldn't trim all be the same color in your entire house? I would say rooms that are separate like bedrooms or even hallways etc. can be different trim color. If you have connecting rooms then I would recommend having one trim color consistently in those spaces.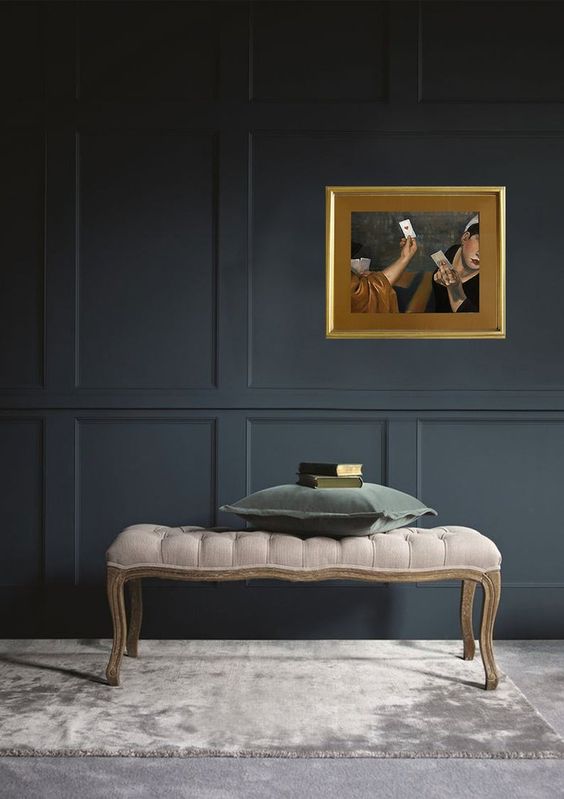 You can either paint your ceiling the same color for an even more dramatic look, or keep with a contrasting color or your basic ceiling white.
There is definitely one detail that a lot of these rooms have in common, they have interesting moulding that add that texture and elegance to this tone-on-tone paint look. I do think having wainscoting, picture frame moulding, or beadboard does do something to a room with a tone-on-tone feel. Though this is true, I think having simple walls is fine too. Maybe add a decorative gallery wall to add some drama to a blank wall.
Now let me know what you think of tone-on-tone rooms? You can continue with this look by painting a bold piece of furniture in the same color as the wall too. I know it may be a bit different for those that like the contrasting white trim, but I have to say I am totally in love with tone-on-tone wall moulding and walls.
Please Pin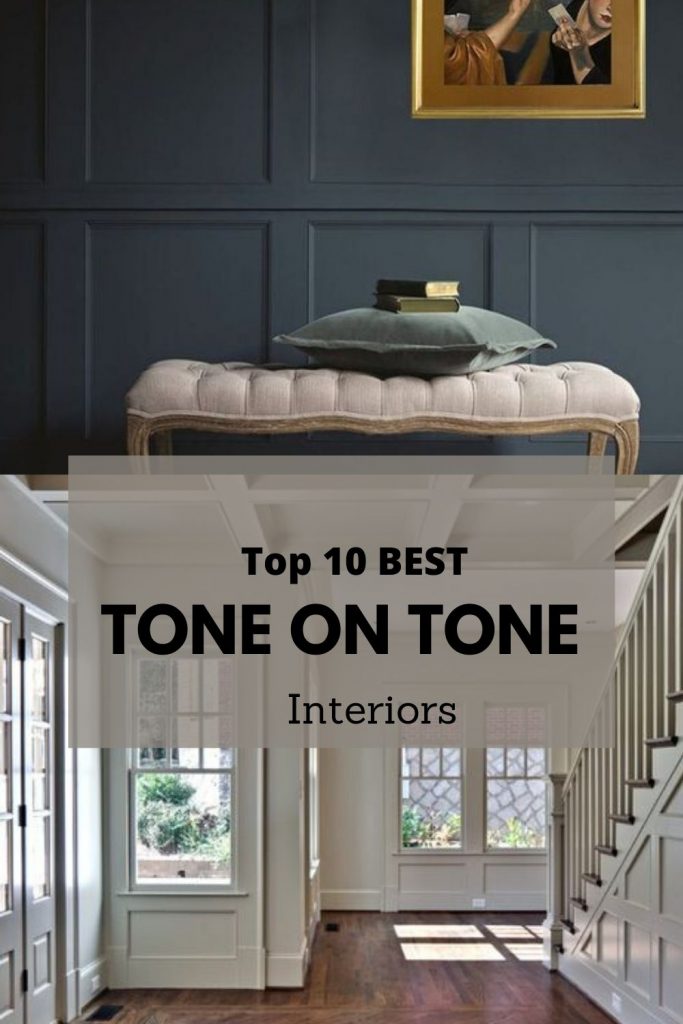 (Visited 907 times, 6 visits today)