Get the Weathered Wood Look using a Wagner Heat Gun
One of the bonuses of having your house built is that you have a ton of left over scrap wood. We decided to take a little from the pile and make a coffee table/bench using the 2×6 beams. So as you can imagine the wood that we have is typcial pine boards nothing with character and all raw. I really wanted to create an aged look to my wood and I had once seen a tutorial using a Wagner Heat Gun to achieve the weathered wood look, so I thought I'd give it a shot myself.
This is a collaborative post with Wagner though all opinions are my own. You can also find affiliate links in this post that I make a small commission from with no additional cost to your purchase. 
Besides scrap wood, we used a table saw to cut our wood to size and this heat gun from Wagner. The Wagner 500! If you have never used a heat gun, it seriously is so easy to use.  Think of it as a more powerful hair dyer for your craft, cooking, and home projects. Along with my tutorial here today, my friends will be sharing their projects using their heat guns too.
Some Facts about Wagner FURNO 500
The FURNO 500 heat gun takes the guesswork out of common applications with an LED push-button display that shows temperature and fan settings at a glance. The temperature can be adjusted at 12 settings between 150°F to 1,200°F, and there are two fan settings for optimum heat control. The cool-down mode safely reduces the temperature and prolongs the ceramic element's life. Accessories with the FURNO 500 include the flare nozzle and a glass protection nozzle. MSRP is $34.99. Watch a video of the FURNO 500 here.
FURNO 500 heat gun has easy-to-read interface, precise temperature settings, smart safety features and ergonomic design for better balance and comfort.
Safety It has side supports to prevent the hot nozzle from touching surfaces when set down. It also has an integrated stand for safe, upright, hands-free operation. In addition to adjustable temperatures and air flow settings, it has a hanging loop for storage.
A too for every must-have household extensive projects; removing, repairing, and shaping, including, but not limited to, the following:
Home improvement projects, such as removing old paint or floor coverings, defrosting frozen pipes, bending plastic pipes, and drying filler
Automotive applications like window tinting, removal of stickers and emblems, dent removal and the restoration of plastic trim
Art and craft projects, such as candle making, shrink wrapping and embossing
Sports equipment maintenance, like waxing skis and snowboards
Electronic thermal repairs such as screen repair on smartphones and tablets, or re-soldering gaming consoles
How to create a weathered look to your wood using a heat gun…
Sand your surface first using a hand sander to create a smooth even surface.
Heat up your gun for a minute or two and then start with your edges and go over entire surface using your heat gun. I focused a lot on the edge of he wood as this would be a natural place for weathering.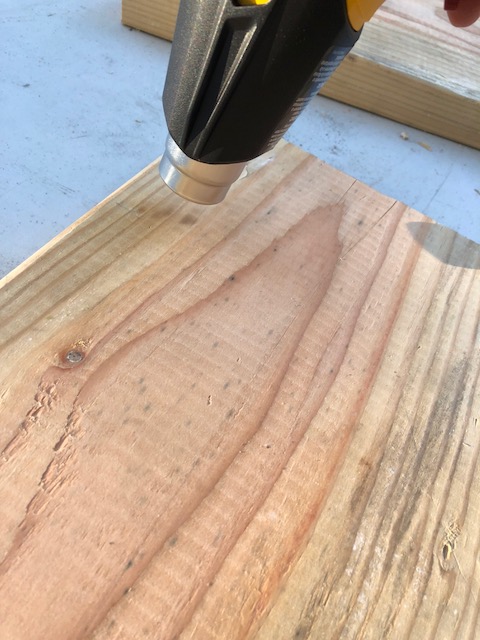 You will begin to see dark burned marks on your surface. Depending on the wood it may show up differently.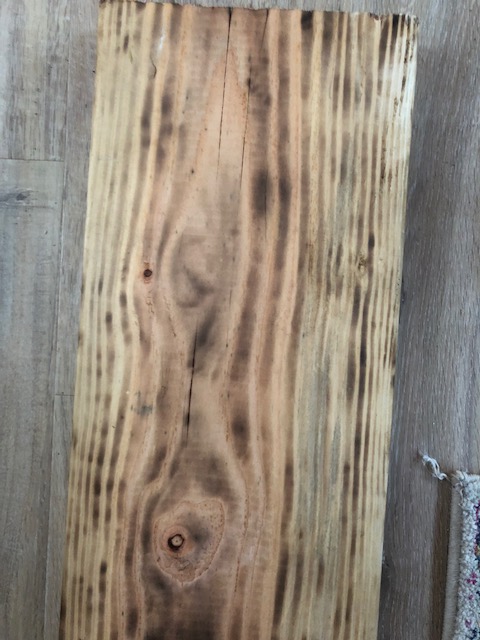 Then I went over the entire piece with old English stain to create a warmer rustic look to the wood.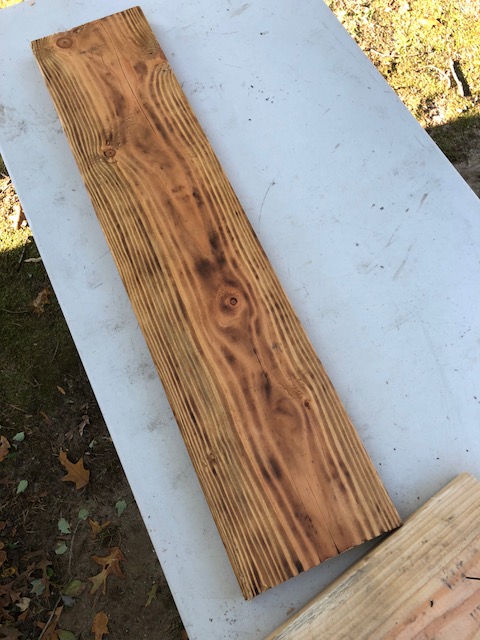 We cut and made legs to create a bench and then I painted the legs white for that wood and white contrast.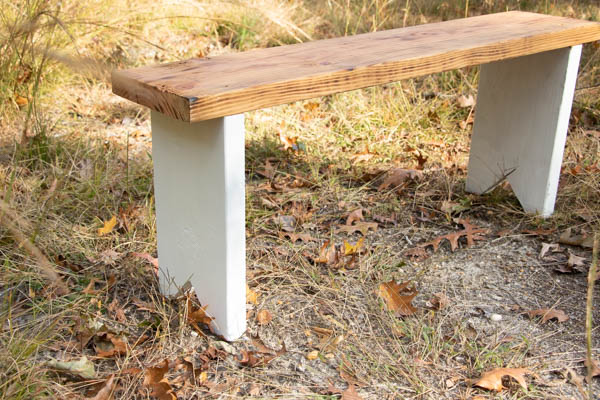 I love the farmhouse feel to this bench and reminds me a lot of the one I had in our last house, but having a rustic weathered look creates more of a vintage look. The assembly of the bench was super easy as we just used 4 long screws and drilled together. Not sure I would recommend for too much weight or long periods of sitting. Ours we ended up using inside as a coffee table. Though, I wanted to take some shots of them in our backyard as the colors looks so beautiful with the nature around it. Also, there will be new houses that are being built here and I may not have this view for long.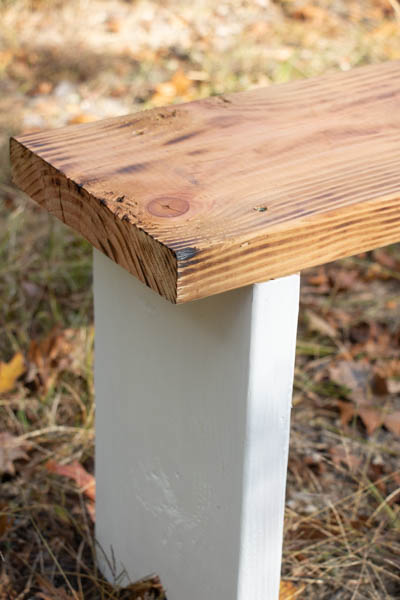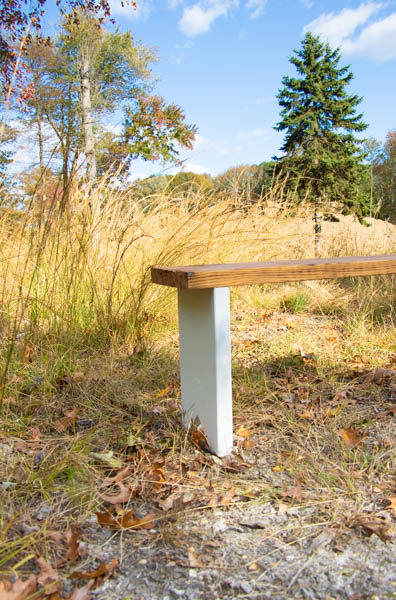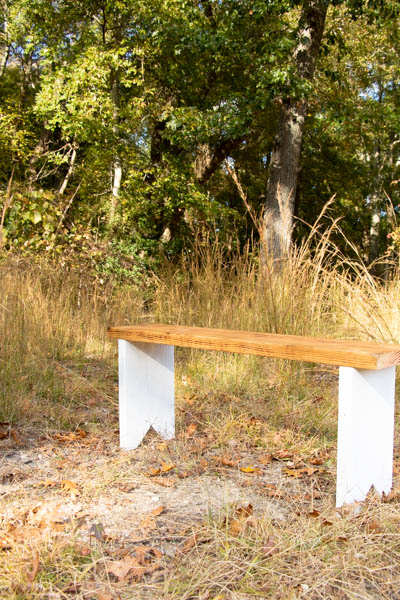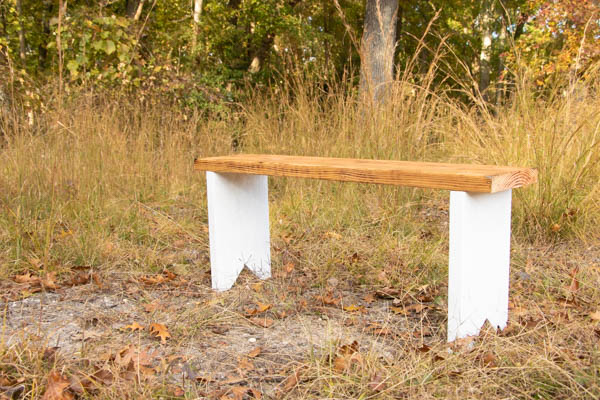 See more ways of using a Wagner Heat Gun below!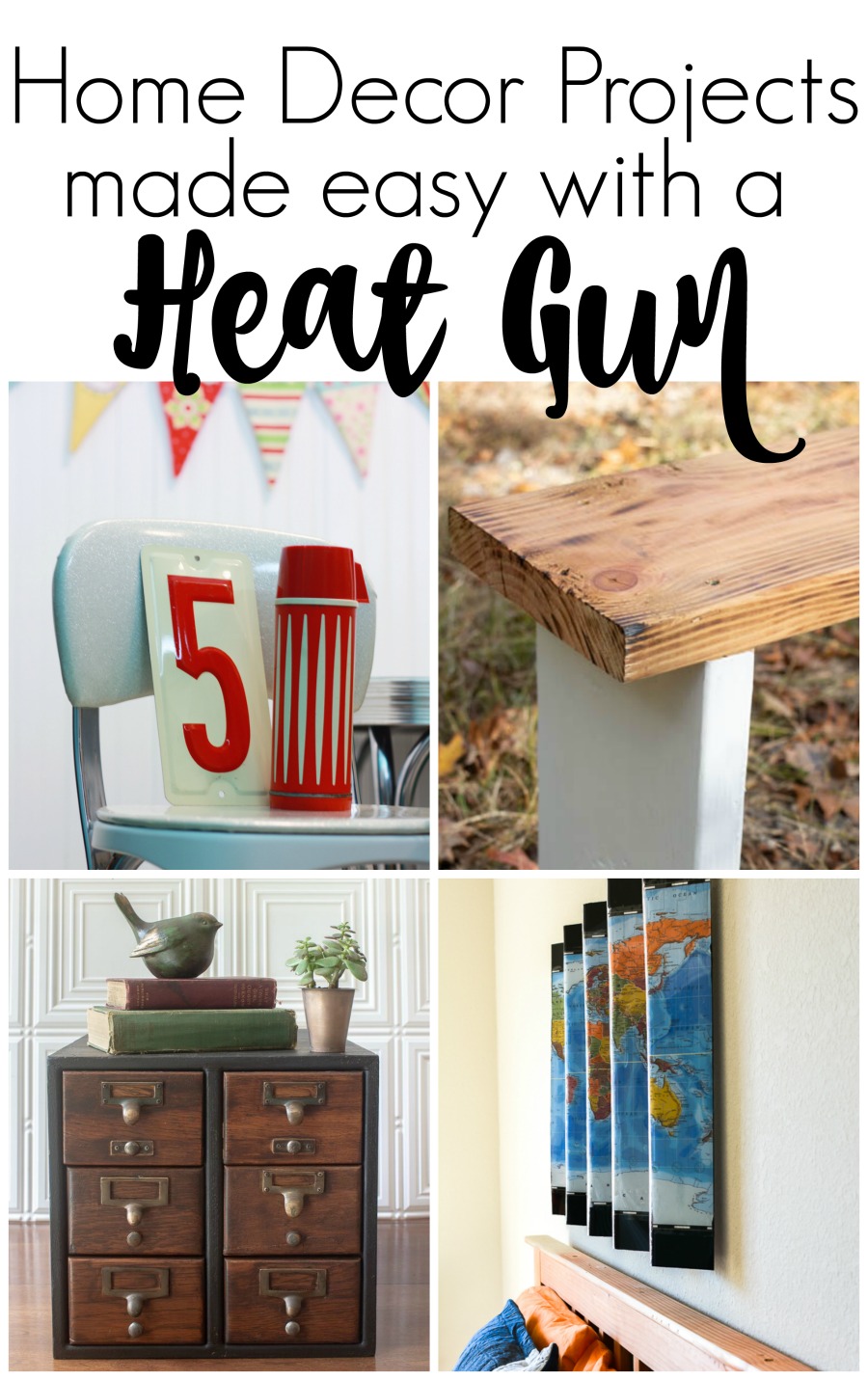 Hunt & Host bent plexiglass with her heat gun for cool 3D wall art.
See how Seeking Lavender Lane weathered wood with her heat gun for a gorgeous furniture finish.
Robb Restyle made her heat gun the boss of a retro vinyl makeover.
This tutorial from Atta Girl Says will show you how to master removing with wood veneer with a heat gun.
(Visited 3,325 times, 1 visits today)