Took some new photos of my Kitchen today to showcase some more details of it. I of course already put up a post of the before and after and all the work we put into making the Kitchen how it is today.
I have such a big heart for white kitchens and when deciding day one what we were going to do with the Kitchen, there was no other thought in my mind than to paint these cabinets WHITE! I stuck to a clean and bright look when making over this Kitchen, especially since it is so small. Everything we did on our own and kept the makeover at a very low budget.
Enjoy some of these photos taken of the heart of our home! I Also have some shots of our coffee nook that we created….the best little nook to gather our coffee cups and filters as well as K-cups and store our coffee machines. Having this space really allows us to have more counter top space in the main Kitchen area.
Hey, it's not the dream Kitchen, but at 26 years old I am blessed to have one that is as nice as this one. I def spend most of my time in here and I can see just about four rooms in the house while sitting at our Kitchen table. It is also the spot that I write posts and read some inspiring ones.
To find out the details in this kitchen and how we got it this way, please see my Kitchen Makeover Post.
Here is one more look at what this Kitchen looked like before we owned it!
White on white on white! Love our Ikea farmhouse sink and white subway tiles.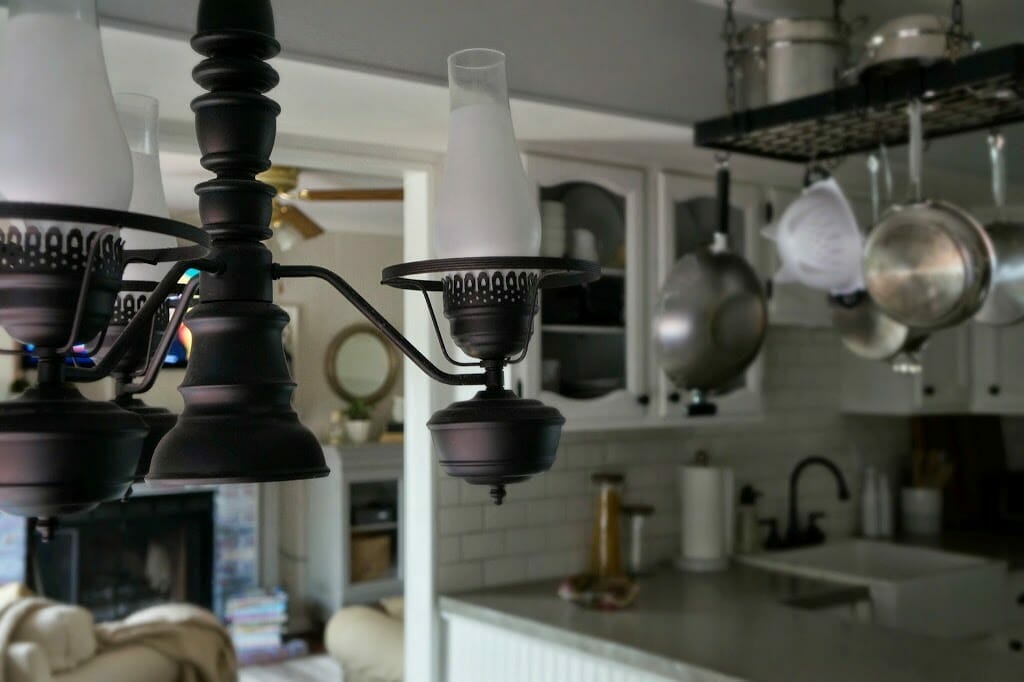 Light fixture that came with the house that we gave a makeover to.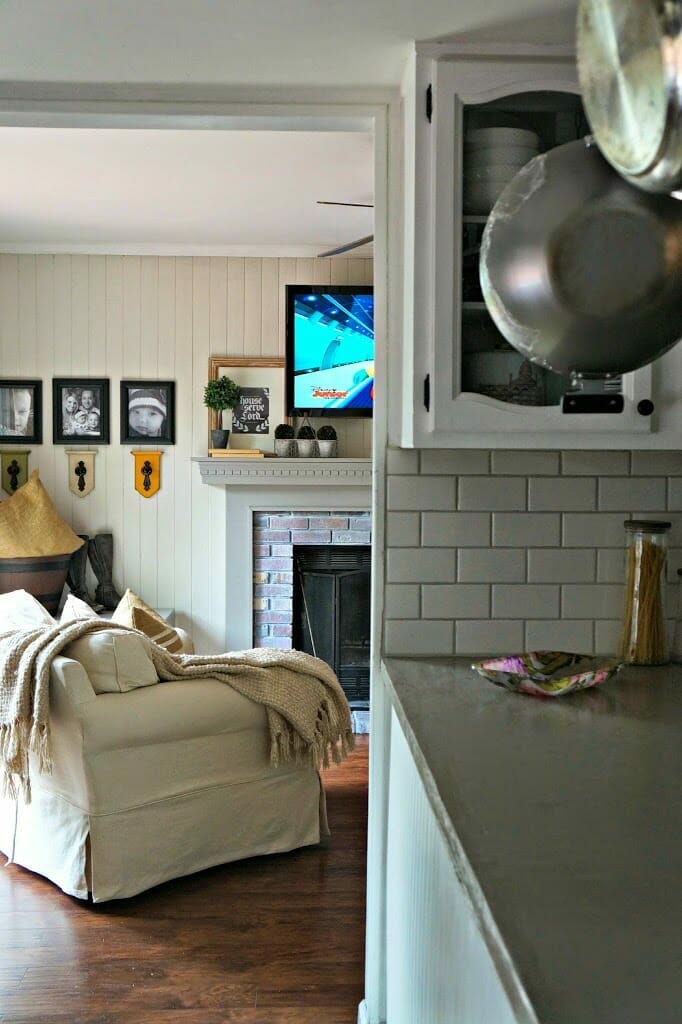 The Kitchen and Family Room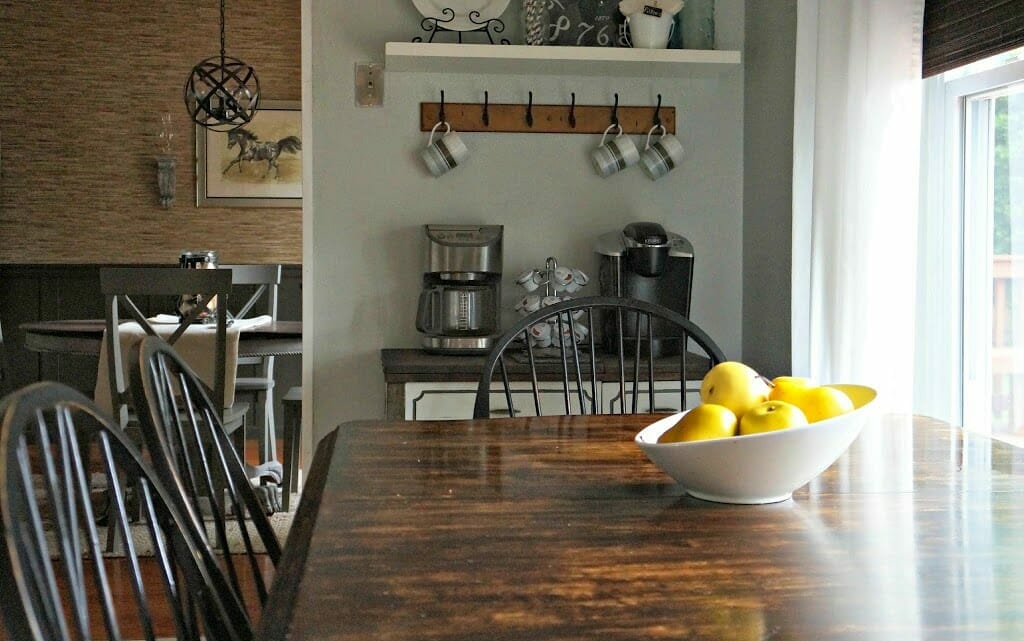 Our Kitchen table and a view of our coffee nook and (not yet finished) dining room.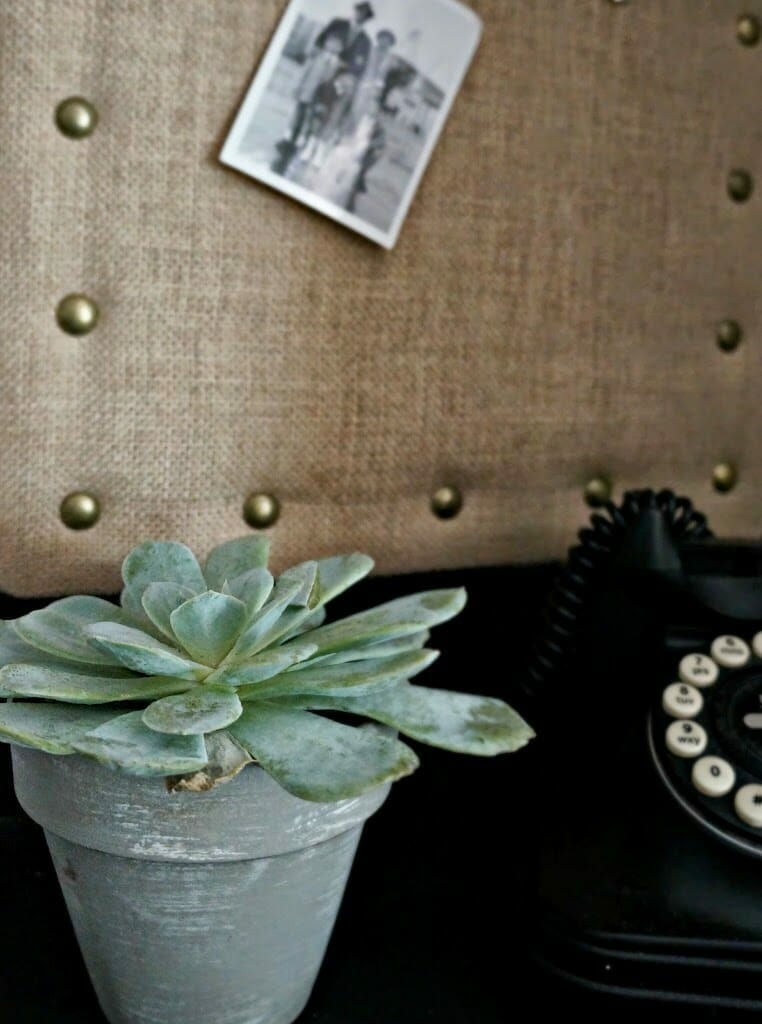 Just some details of what sits on our desk in the Kitchen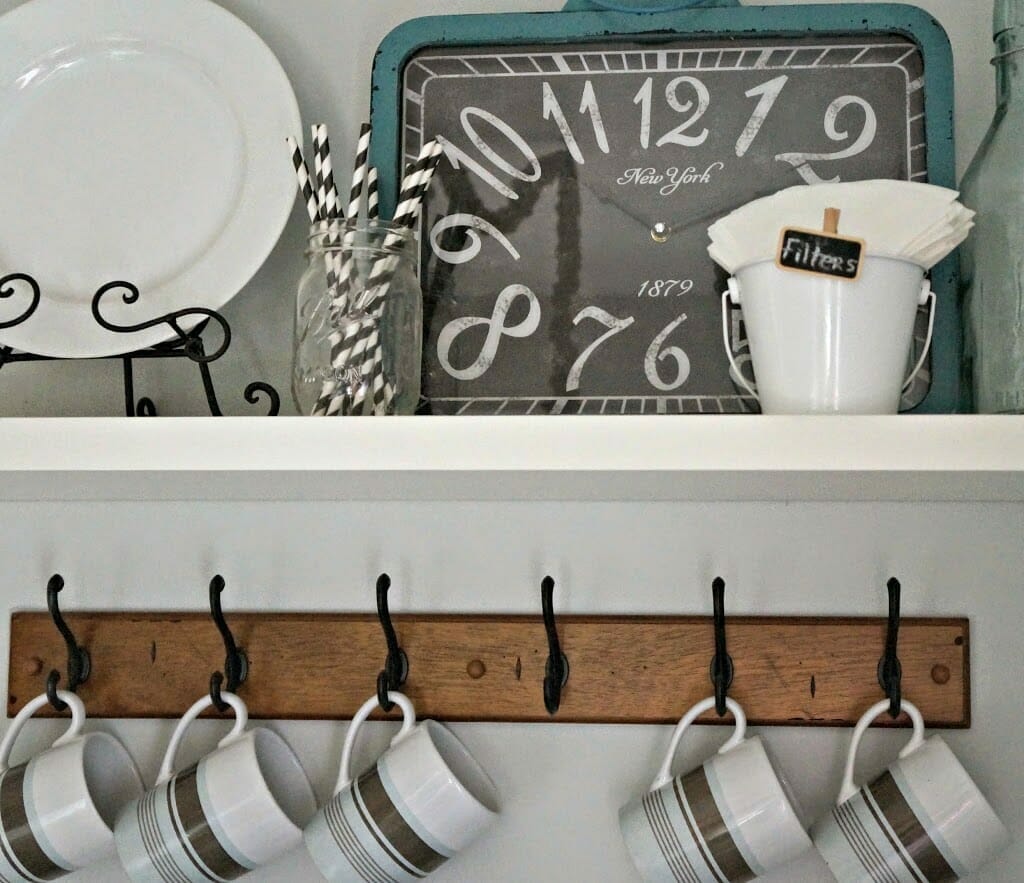 Coffee nook
Wondering where my Stove is?
I chose not to show this, since I really dislike the look of that as well as the microwave. Something that is not in our budget to change, so I thought I would only show the pretty stuff haha.
Shopping List
Sink: Ikea
Subway Tile: Lowes
Countertops: Ardex Feather Finish
Clear Canisters: Target
Spoon Canister: Target
O and V: Target
Floral Dish: Gift from my Nonna, most likely from Italy
Hooks for Mug Display: Target
Mugs: Bridal Shower gift, I believe the set was from Bed Bath and Beyond
Clock: Christmas Tree Shop
Hardware: Lowes
Bowl with Pears: Home Goods about 4 years ago
Table and Chairs: Craigslist
Coffee Nook Table: Nonna's 1970's sewing machine refinished.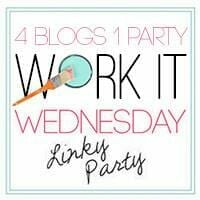 (Visited 162 times, 1 visits today)