Create the Scandinavian Christmas look to your tree with these simple DIY $1 Christmas Ornaments with a simple and clean style.
Are you loving the Scandinavian Christmas Look? The simplicity, the white, the neutrals, and the dreamy-ness of it all! I have been pinning away at this style for the last two months now…actually you can trackback this look on my Pinterest board for a few years, but this year it seemed like a style I especially wanted to zone in on. Here are some home decor ideas with Scandinavian Christmas style.
Source: Homey Oh My
Source: Trendenser
I have been trying to accomplish this look this year…but also in a way that coordinates with my home. Since my house is not a true simplistic farmhouse and white feel I had to add some other neutral touches, but the Scandinavian style has been one that has been inspiring me. I wanted to create a way to add the look of the Scandinavian Christmas look to my tree but in an affordable way. Fortunately, since the look is simple you do not have to splurge too much on extra decor…but let's face it, ornaments can be expensive…$4 a piece, $6, $9 I've seen it all. I have walked past them over and over again since I just could not get past that price. I did pick up a few from Kirklands that was beautiful with a wooden cut-out look painted white…but once again couldn't splurge on buying 10-20 ornaments like that, so I had to find a different way….
I think the heavens opened up when I stopped by my favorite section in Target a few weeks ago…the $1 spot! Here lied these wooden simple cut out ornaments for $1 each! If you bought 20 of them…that's only $20!!! I mean that's a deal to me and a great way to achieve cheap home decor with style. I thought at first that I liked the wooden look to them…but once I put them on the tree they just looked like dark shadows. So, that's when I thought what better way to add more "Scandinavian" Style, then to paint these white! I grabbed some white acrylic paint, a foam brush, and my kiddo's and we went to work. Lol more like a fun little craft night for the family. It was an easy, cheap, and oh so cute way to adding Scandinavian style to our Christmas home.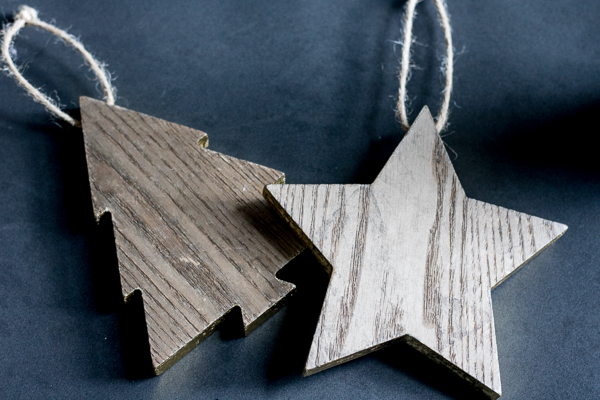 Really cute, but once again on the tree they looked like dark shadows.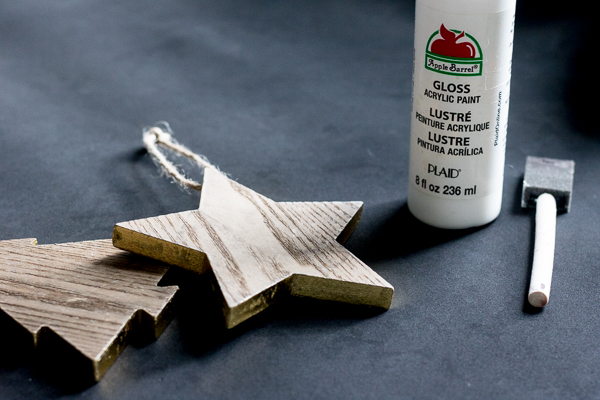 Nothing fancy, but some white acrylic paint and a foam brush….and a totally new look!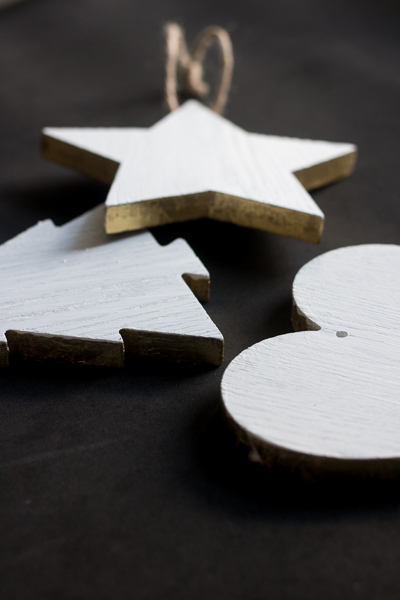 You can still see the wood grain which I like, but with the white, they will pop really well against the Christmas tree.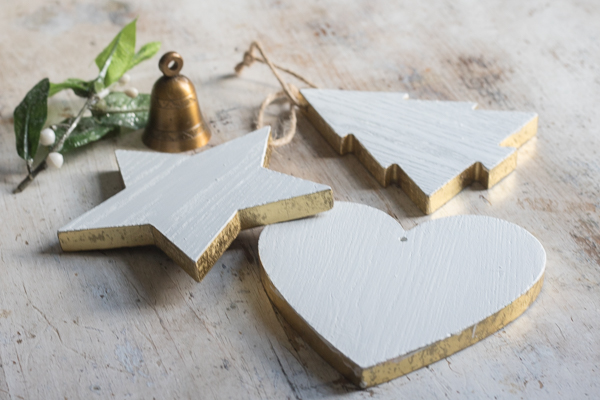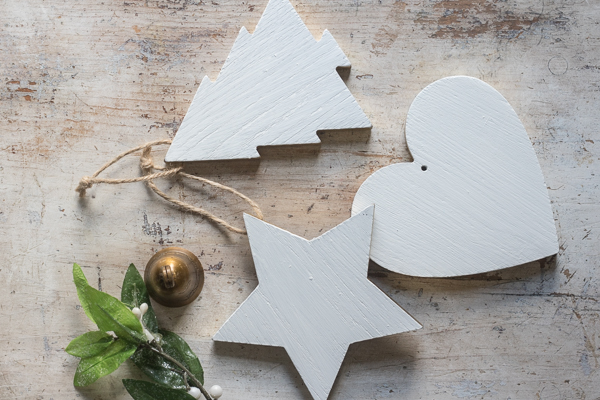 The touch of gold glittered trim (that was already existing) is a nice touch with the white as well!
Hang these up and try not to over complicate your Christmas tree since the Scandinavian style is all about simplicity and my favorite color…white!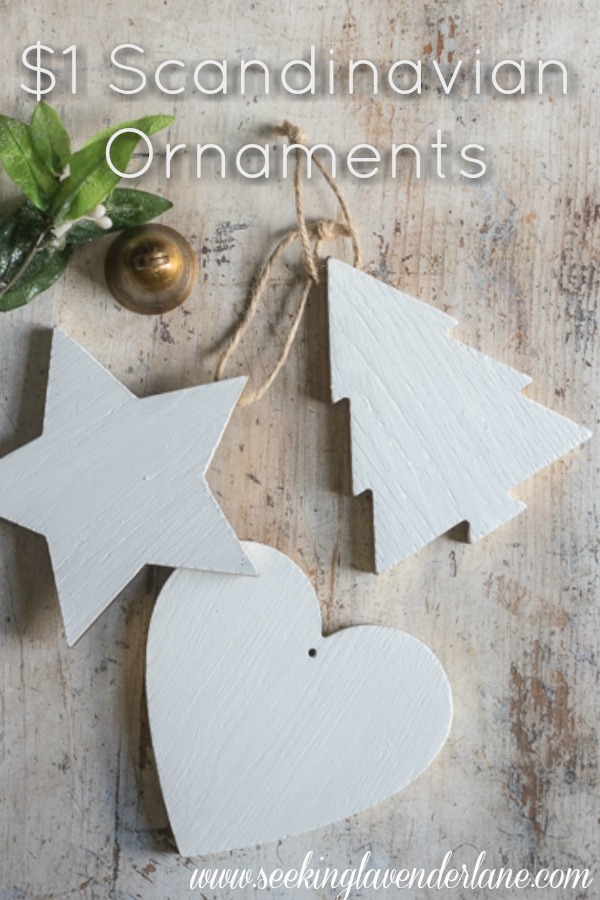 (Visited 461 times, 1 visits today)