Finally the Holiday walk through! Have you all been enjoying all the home tours going on this week? I seriously wish I could add an extra 5 hours to each of my day so I can really go through all of them. I remember browsing Holiday home tours before I was blogging, and this year is my first official Holiday home tour. Last year I was barely blogging at this time and threw one together on Christmas Eve. Any how I have two going on this month, this one today and then one coming next week…be sure to come back and check out more of my home.  This lovely tour was hosted by Lovely etc. who really helped form such a great group of bloggers who will be participating each day of this week to be showcasing their homes. See below the tour for each blog and the days they will be sharing. Oh and before I forget to mention a $500 paypal GIVEAWAY!!!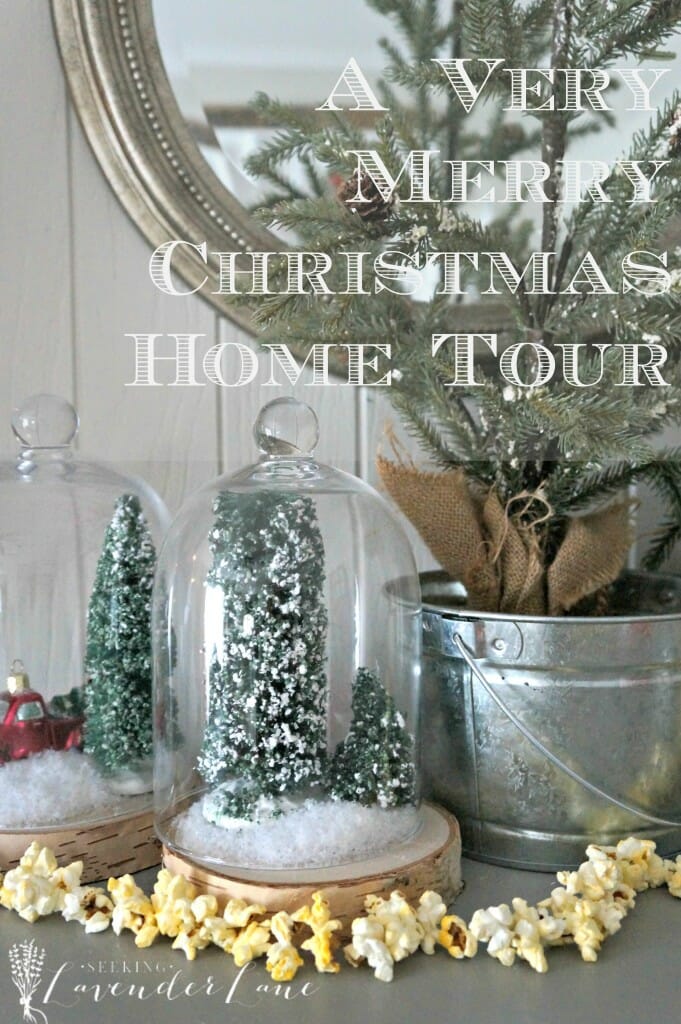 Well, there isn't much to say except everything here I did on a budget, as usual. Holiday decorating can be expensive so it's good to know when to spend and where to cut corners.  You will see some DIY going on here along with some Target $1 section finds, and the best the free tree clippings from my backyard.
If this is your first time stopping by at Seeking Lavender Lane, I am so happy to have you here. This has been quite the journey sharing all  new projects and decor that have gone into my home and I would love for you to come back again and again. I am a mom of two kiddos and married to my very best friend, who makes each of these project in my home possible ; ) Our newest addition is our dog, Luca who we rescued about two months ago (you'll catch him in a photo here). I love mentioning all that goes in our small little New Jersey suburban home and how we create that farmhouse rustic style we love with unique touches and DIY projects. Thanks for stopping by and I hope you enjoy the tour.
Come on in and enjoy this stop at A Very Merry Christmas Home Tour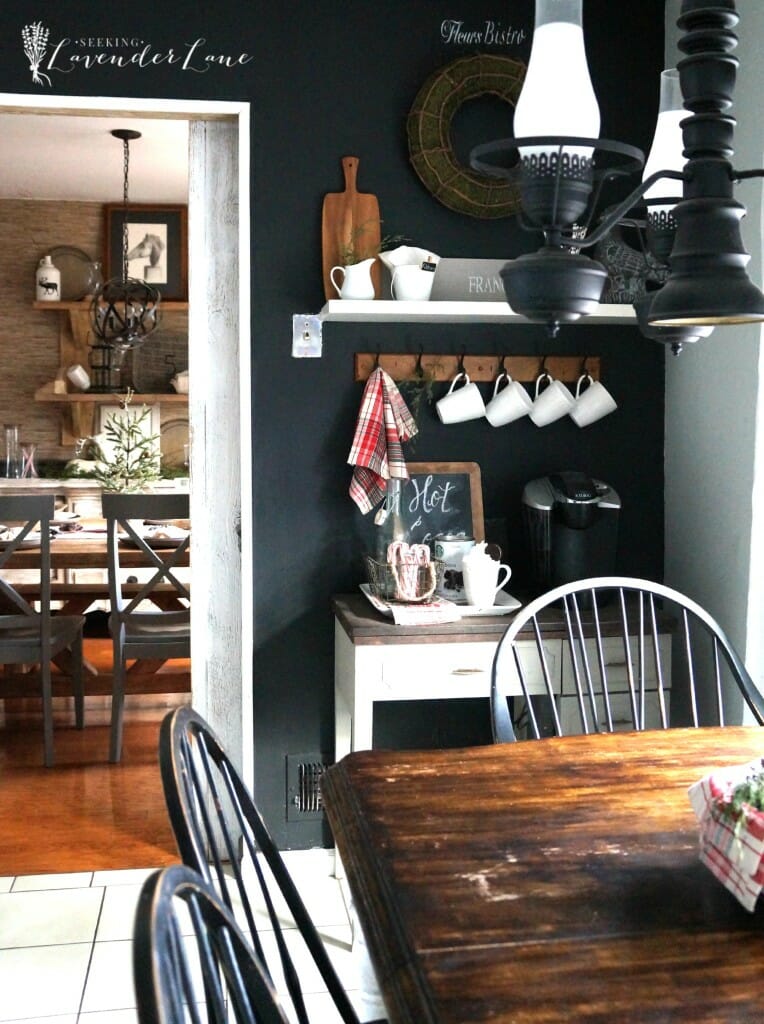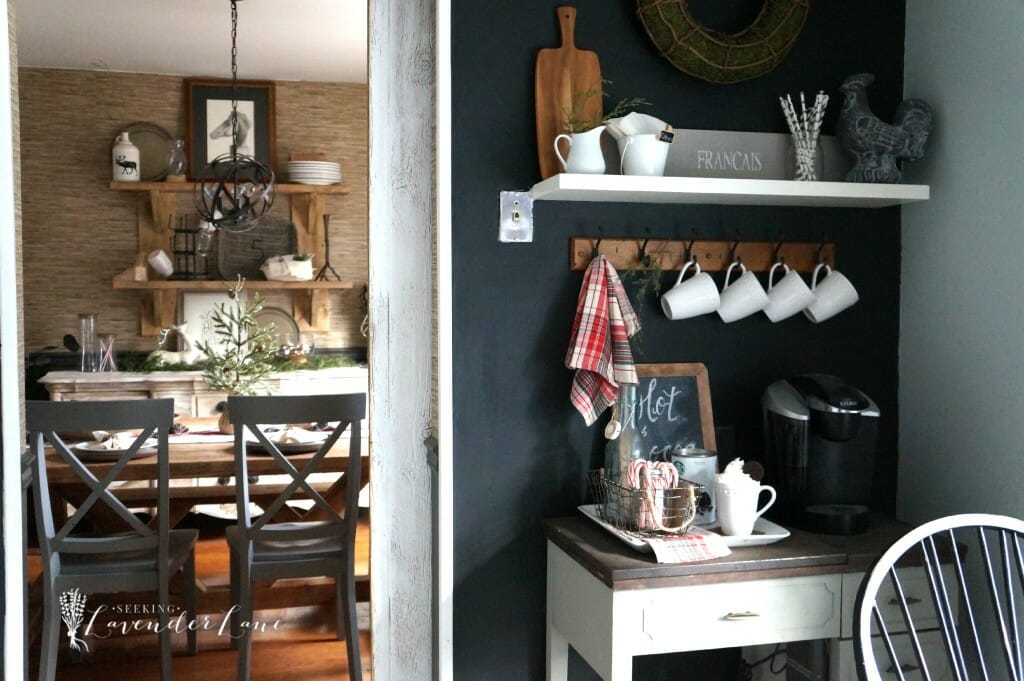 Do you all love a cocoa bar? I started this last year, but with the new chalkboard wall it really makes this area pop.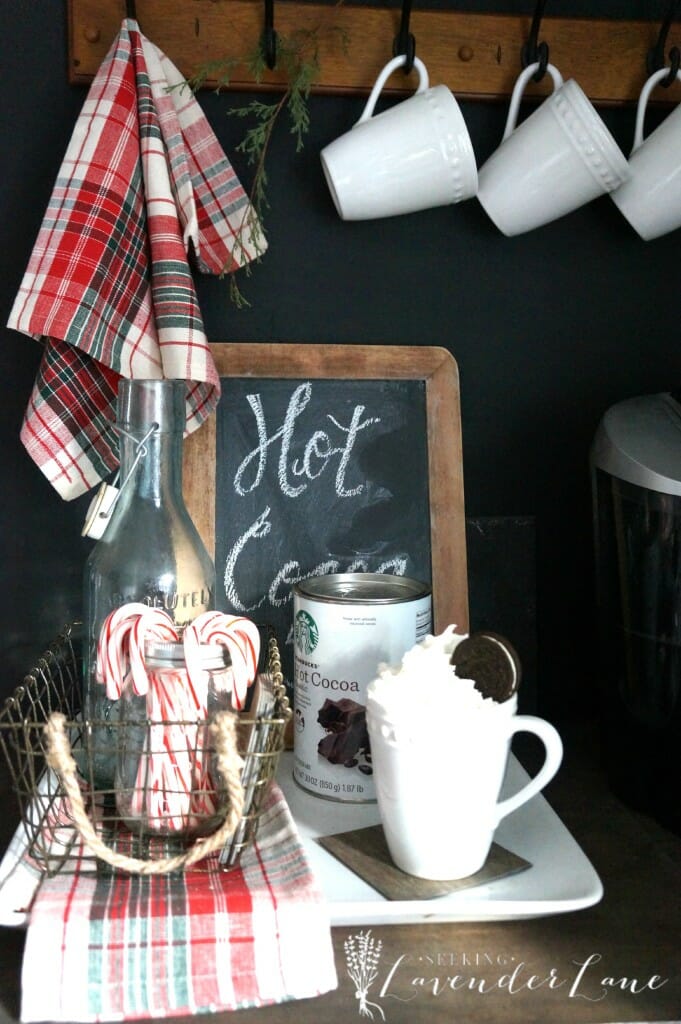 The adorable napkins are from TJ Maxx and the wired basket was a Target $1 section find.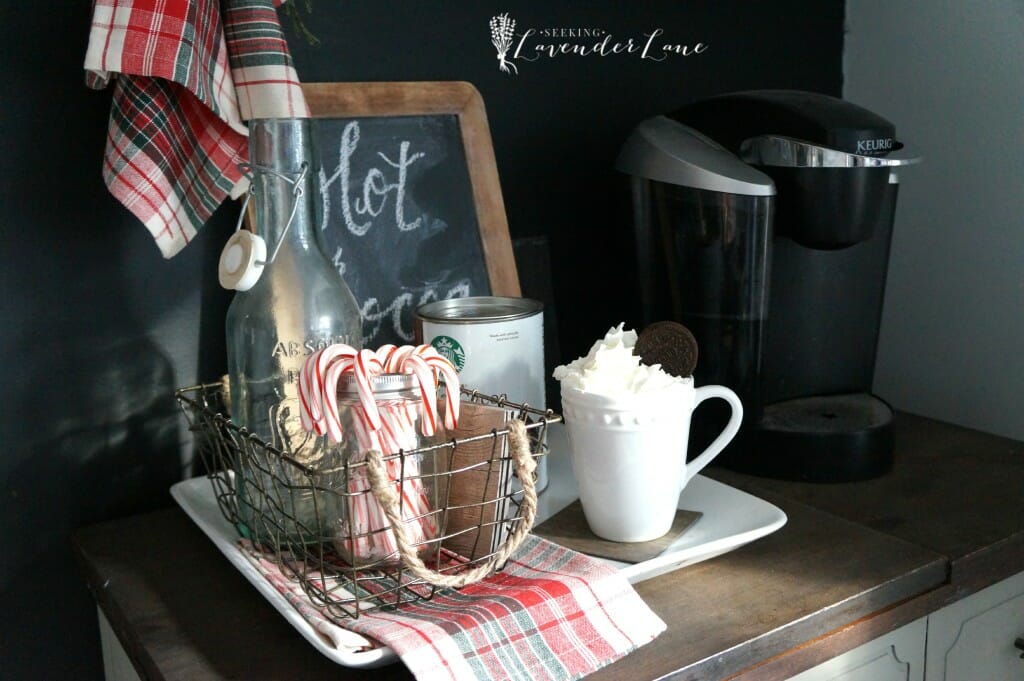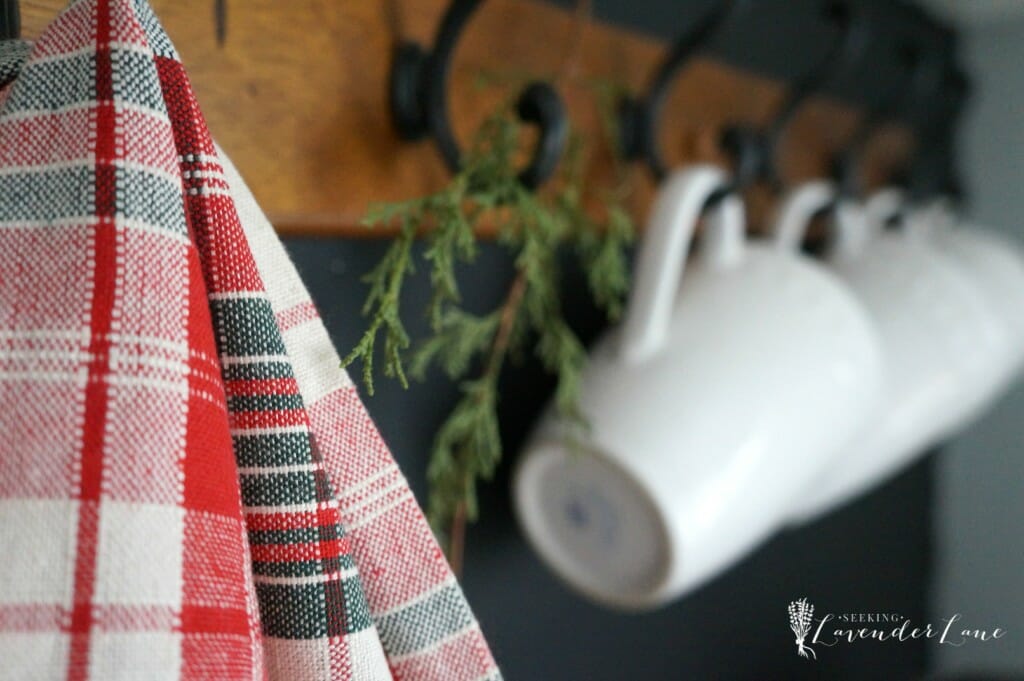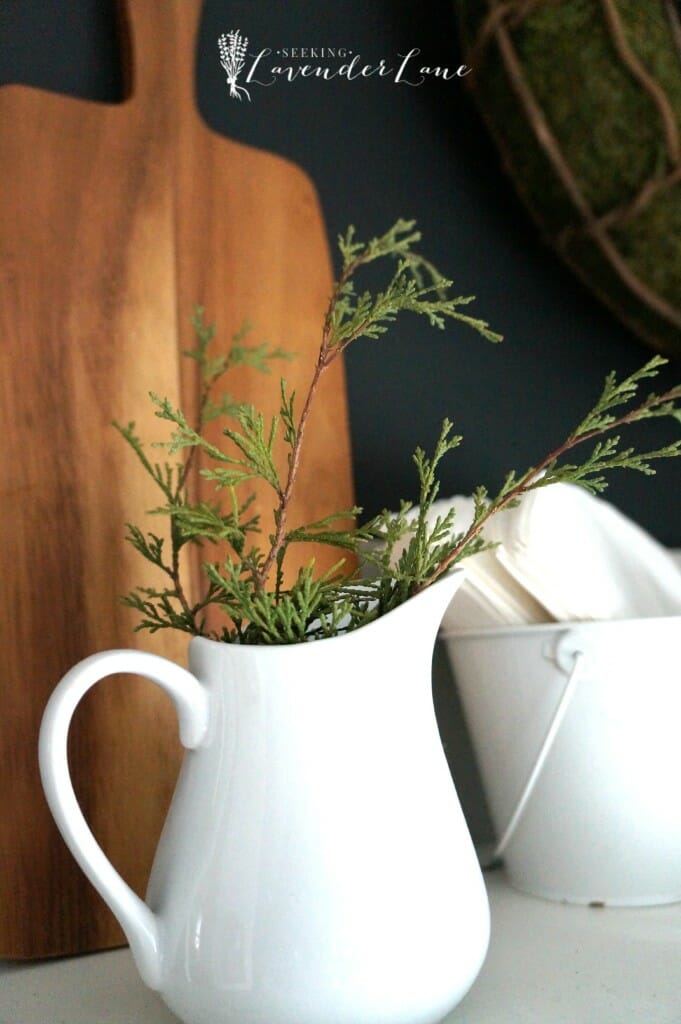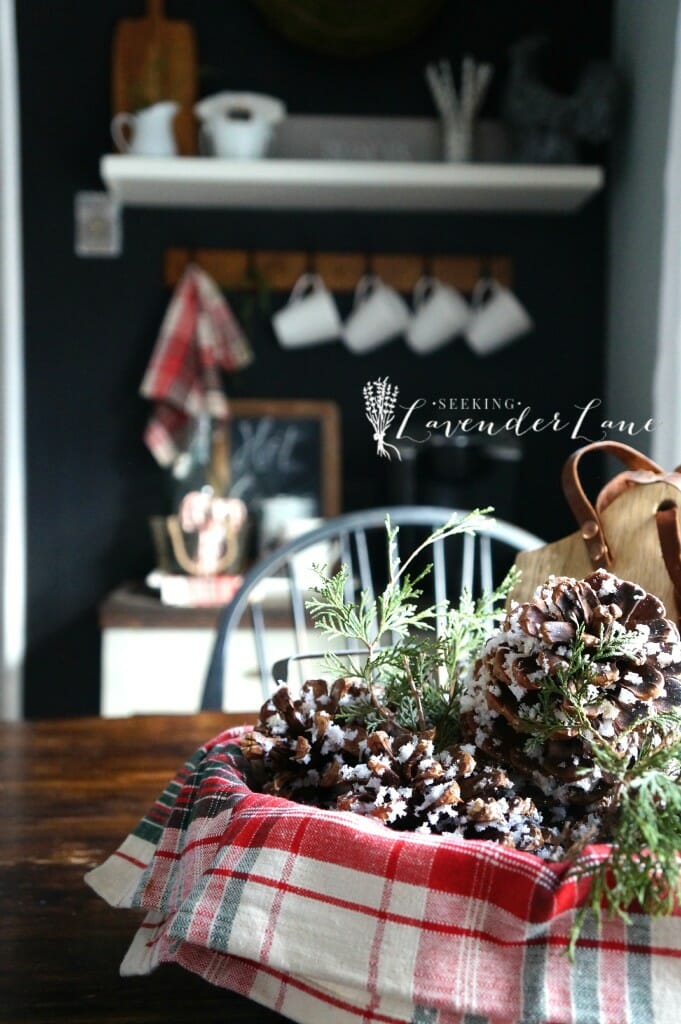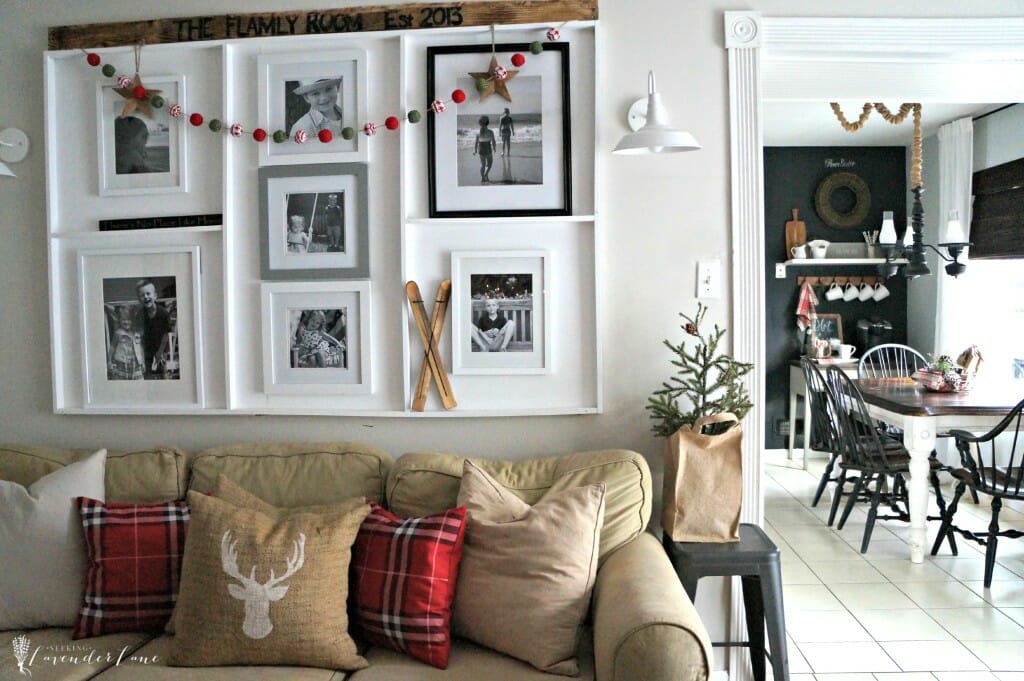 The view from the family room to the kitchen has changed a lot with the new built in picture frame ledge. I loved adding small accessories to this wall, which I may not be finished with ; ) Also…did you catch the new light fixtures? Stop by later this week to find out where they are from and have a chance to win one.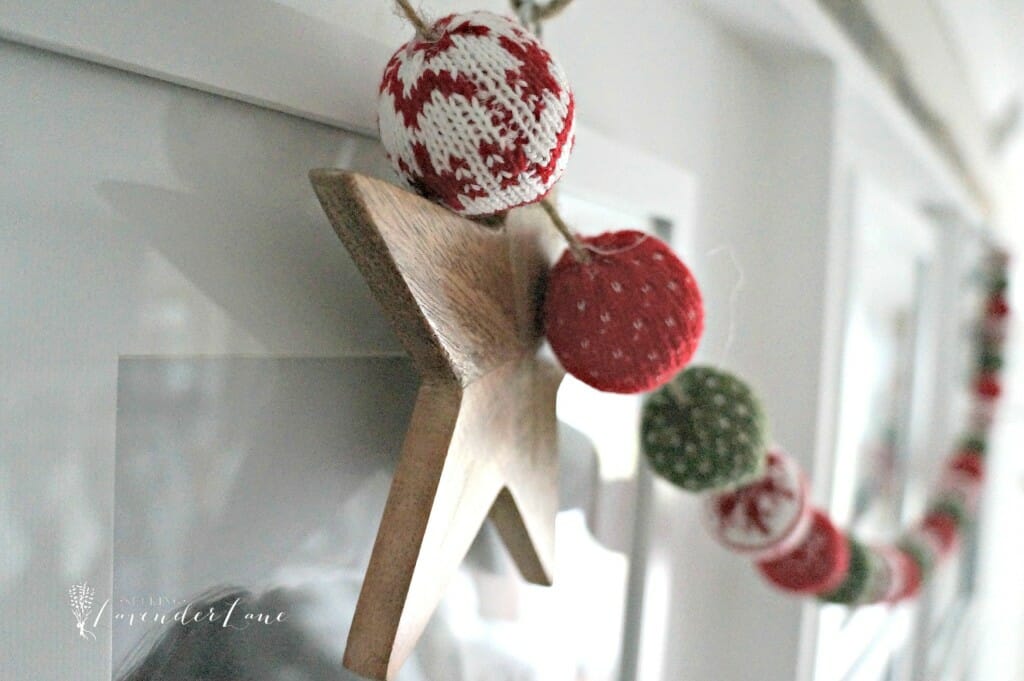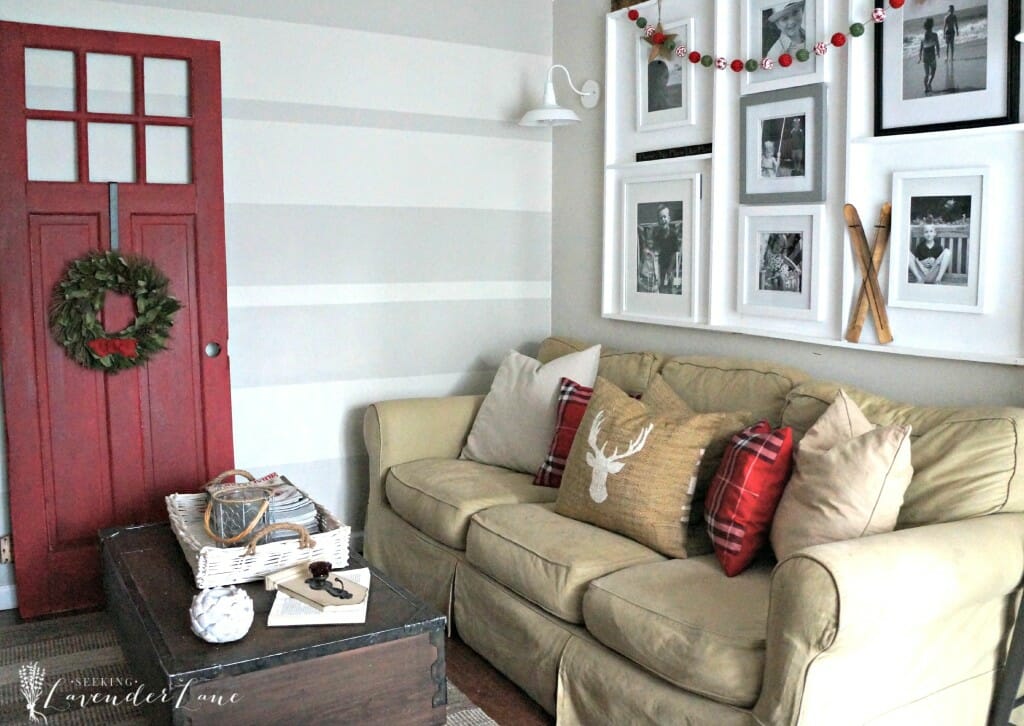 The painted red door! One of my favorite pieces to add to this room. We found this door back in the summer and I was waiting for the right time to use it. Painting it red just gave more of the vintage Christmas vibe to the room.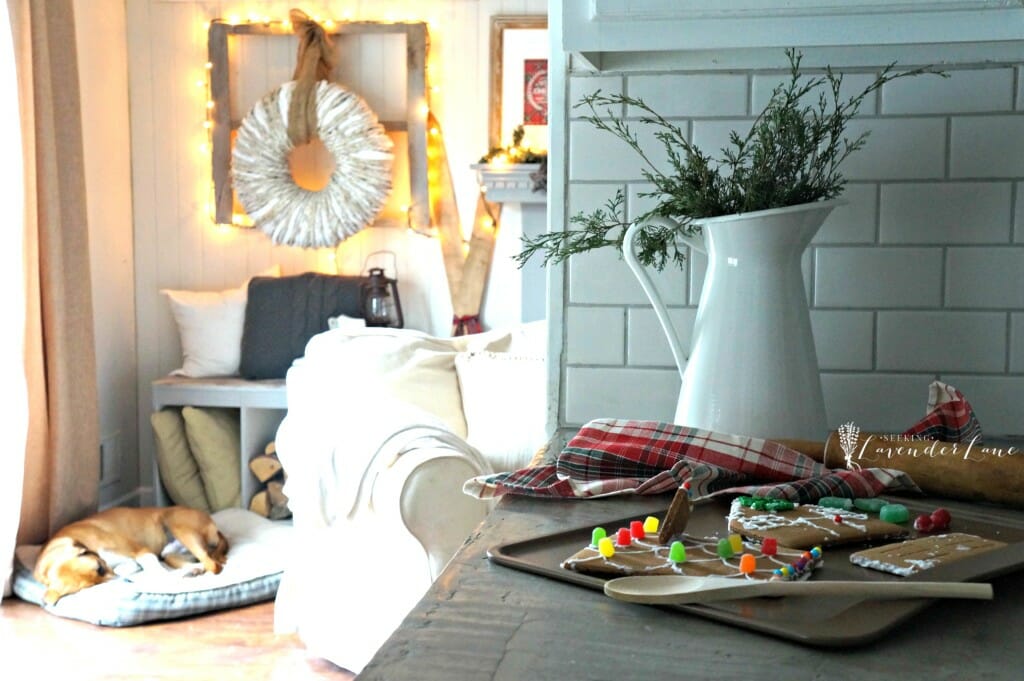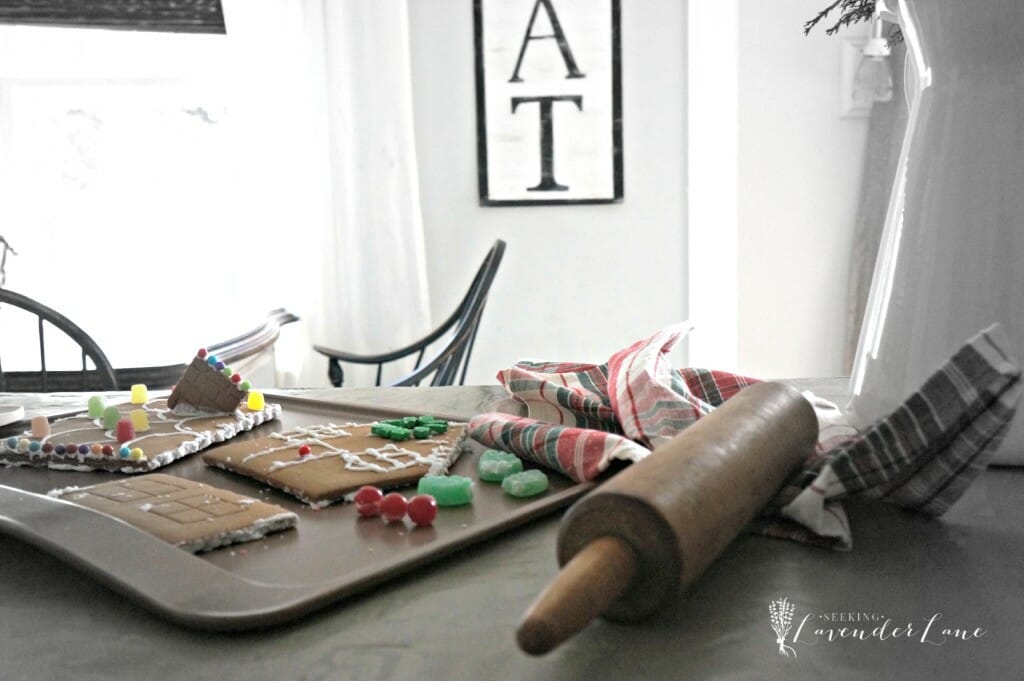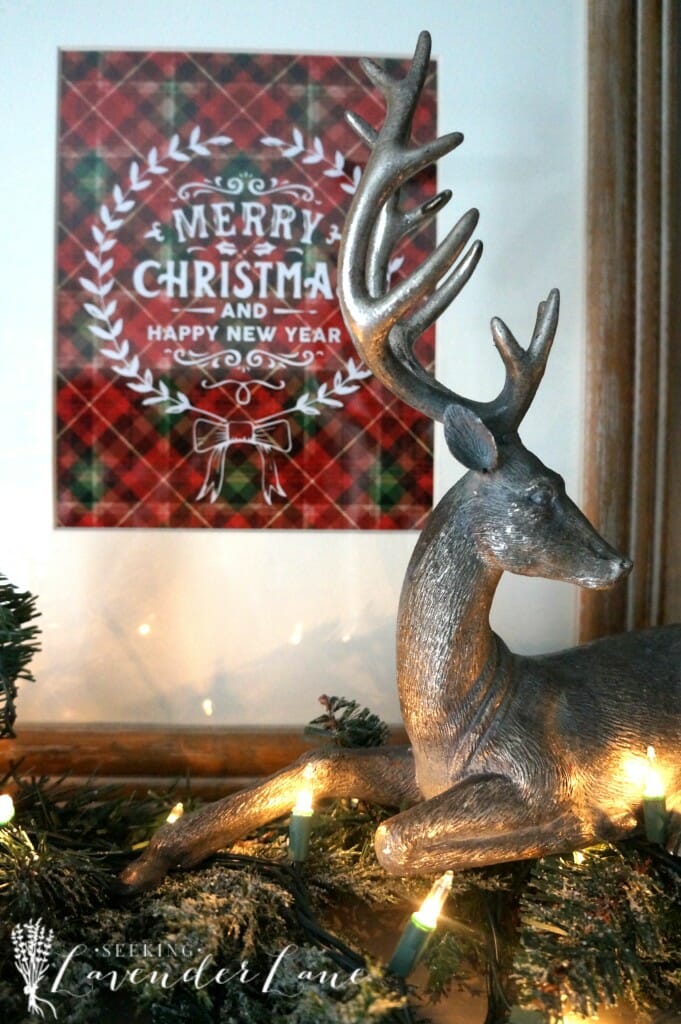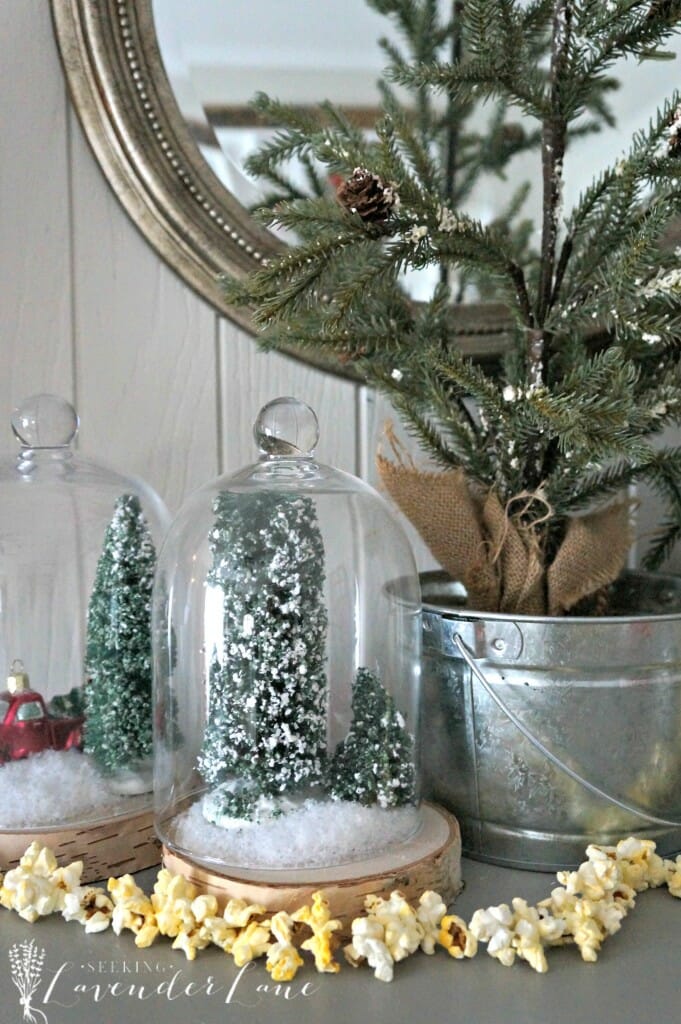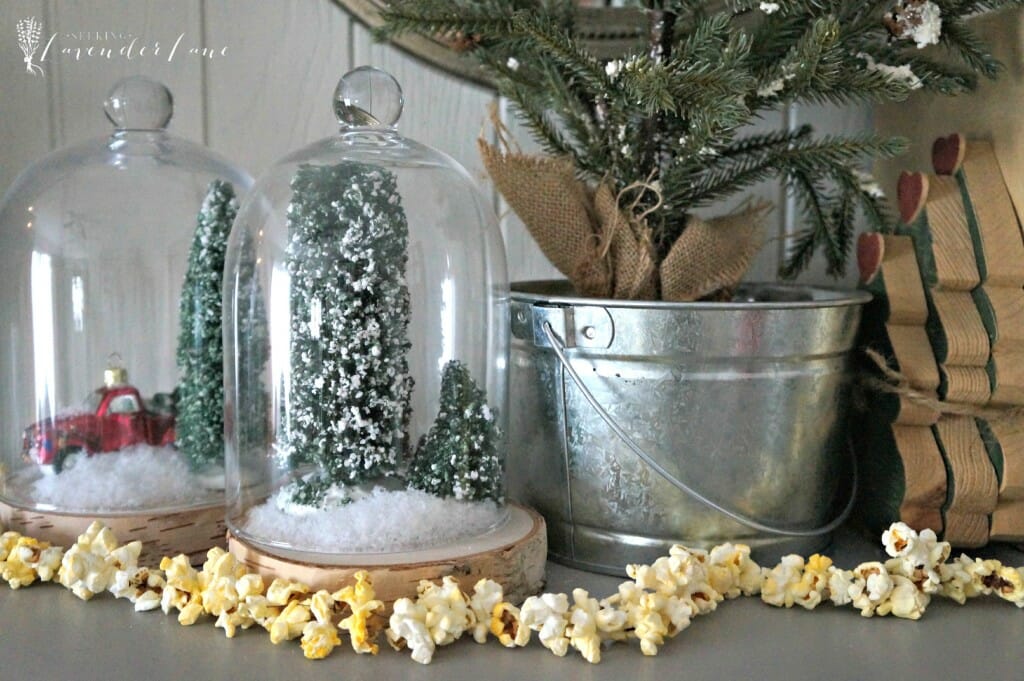 Nothing like adding some vintage Christmas by creating a popcorn garland with the family. I have to be honest, this was my very first one…EVER!
I thank you all for stopping by. Have a wonderful Christmas and hope you take a look below at all the other talented ladies sharing their home tours today and this week.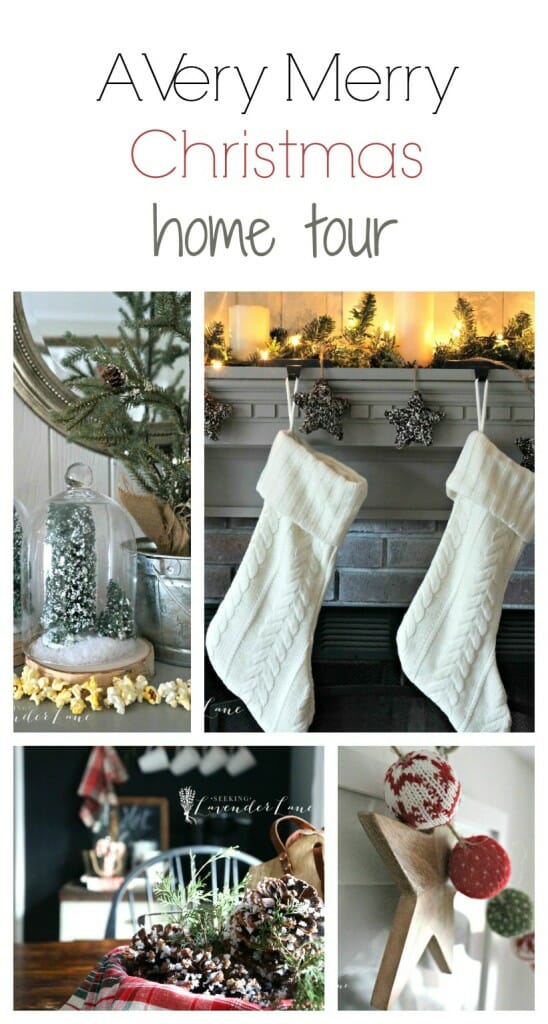 Linking with: http://savvysouthernstyle.net
Don't forget to visit the rest of the homes on the tour – there are some amazing homes here! Catch a sneak peak from the photos below and follow the links to see everyone's homes.
Monday
Tuesday
Wednesday
Thursday
Friday