I wasted no time when I shared that on my bucket list this summer is to make some gelato! I've been thinking about buying an ice-cream maker for a few years now and so when I got the opportunity to partner with Walmart Home I was eager to purchase this Ice-cream maker and give it a go!
This is a collaborative post with Walmart, all opinions and photos are 100% my own. This post may also contain affiliate links that I make a small commission from with no added cost to your purchase.
The idea of making gelato and ice-cream this summer was going to happen now that I got it down on my bucket list, so I went to Walmart.com and ordered products that would help make ice-cream making fun and easy. Walmart Home has so many great products to help keep our summers fun (I'll be sharing more products I ordered soon), but finding cute items from the home that work with our everyday life and style like cute serving trays, dish towels, and appliances with quick delivery make my life so much easier, I made up my mind and ordered our ice-cream machine and a few other things right away.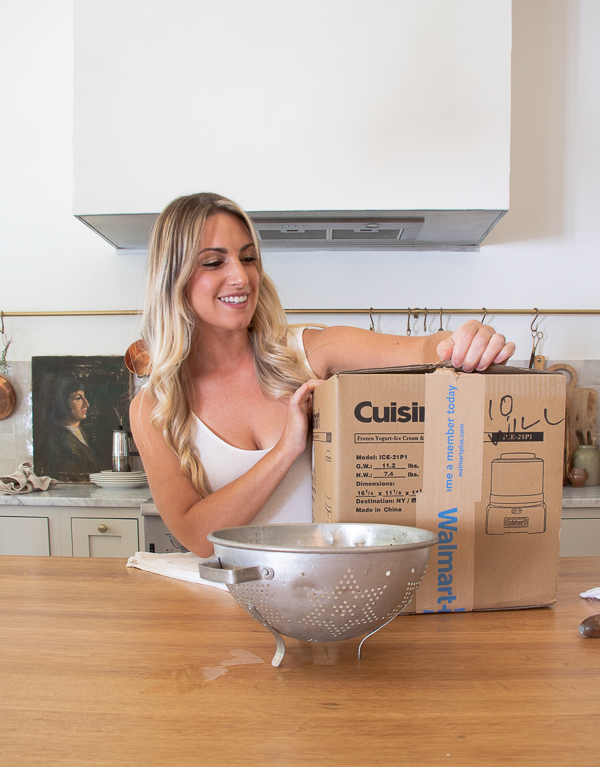 Next, I was deciding which recipe I was going to make. I definitely want to try lavender its been on my bucket list of things to try (can you believe I have never tried lavender ice-cream?) but for this one I started with something else a little unique and summery…and went with some basil from the garden.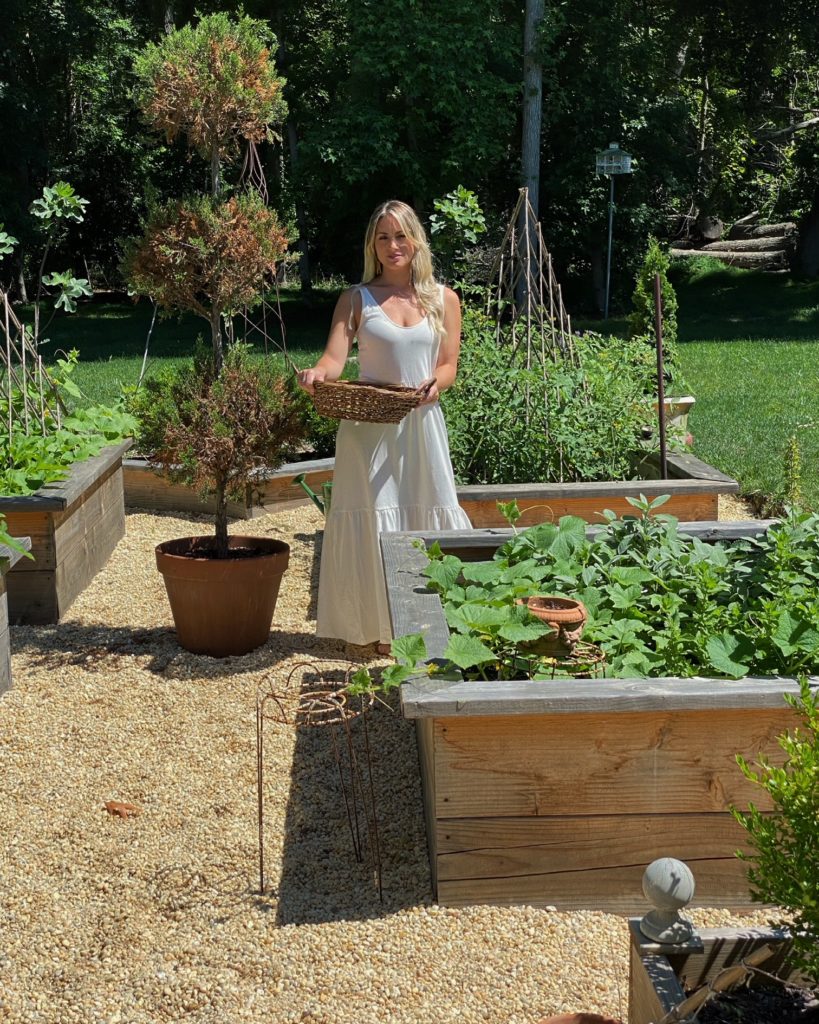 Basil gelato recipe is pretty simple: original basil gelato recipe source
2 cups basil
1 zested lemon
2 cups milk
1 cup heavy cream
3/4 cup sugar
1 tbsp lemon zest
1/4 tspn salt
6 egg yolks
From here the Cuisinart ice-cream machine is super easy to use. Just be sure to put your bowl in the freezer at least 24 hours prior to making so it freezes completely. (I made this mistake and it was more like creamy basil soup my first go around).
*pro tip also be sure to turn your machine on prior to pouring in
Apply all ingredients in blender
Add to sauce pan to heat until sugar melts
Pour through small strainer
Put milky ingredients in bowl and place in refrigerator overnight
Add to your frozen Cuisinart ice-cream maker and wait about 20 minutes until consistence of ice-cream
Place in freezer and then serve with basil garnish.
I know the kids and I are going to have fun making ice-cream and gelato all summer. I can't wait to try more recipes like Nutella, lavender, and chocolate-chip. I even got some recommendations on my Instagram post here!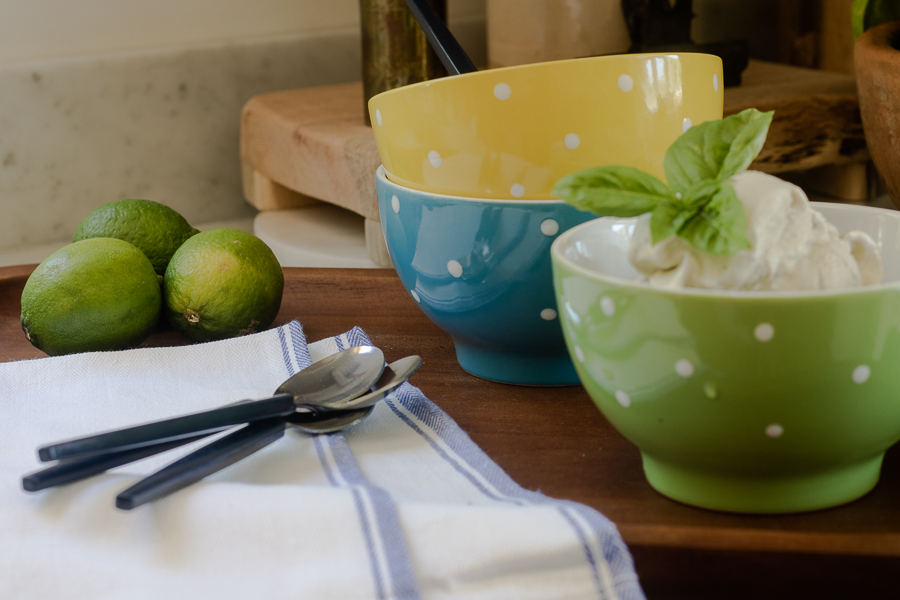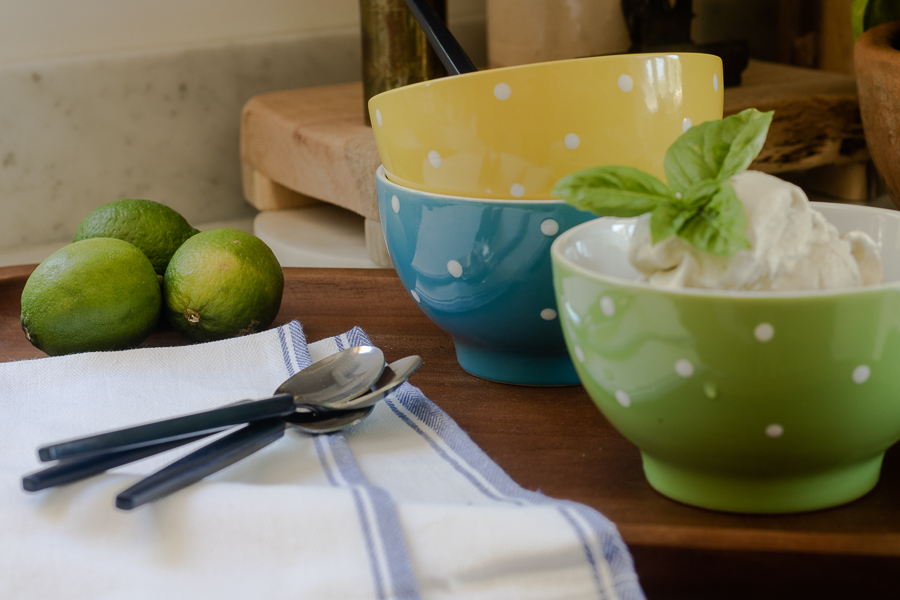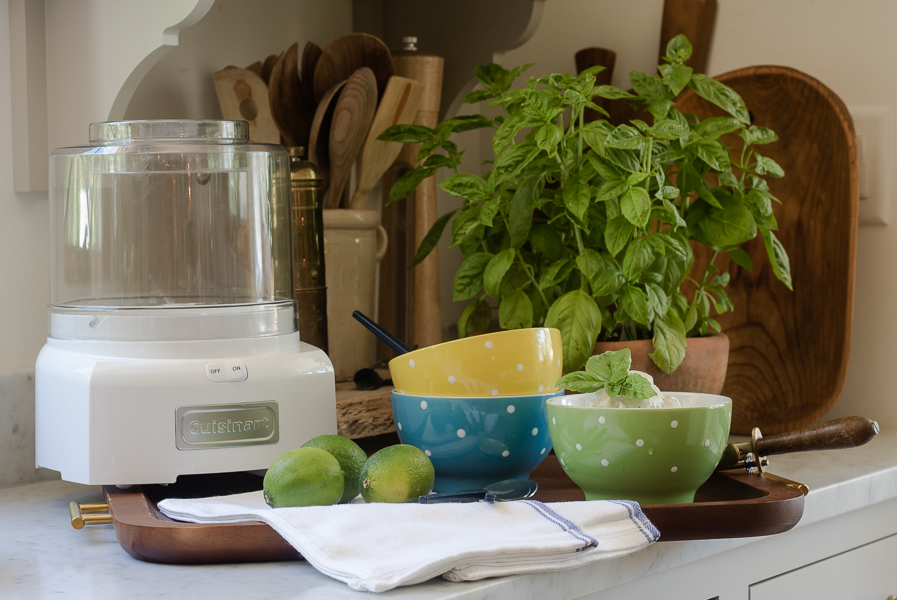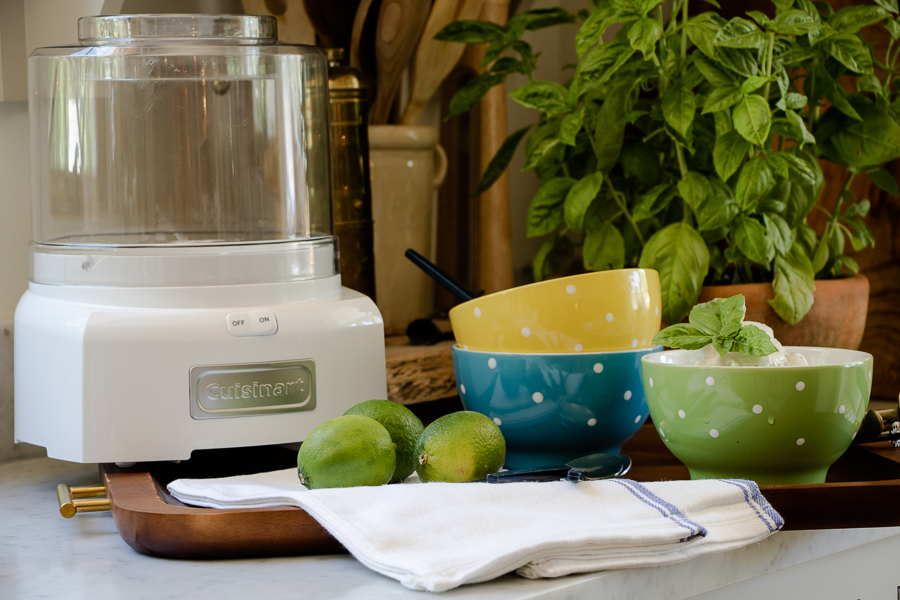 I even purchased a few more items from Walmart to create this sweet ice-cream moment! I'm thinking of pulling together an ice cream sundae bar so I added a wooden tray, these cute polka-dot bowls that I know the kids are going to love using all summer, and some cute "Euroepean" looking linens for easy clean up.
Check out the video here on how this came together!
Shop the post!

(Visited 641 times, 1 visits today)