This week has thrown me a curve ball…after talk of an easier week, I had one child home with a cold and then my son home all week with a sprained ankle. If you follow me on IG stories, then you probably saw this already. I thought I would be finishing Christmas shopping and taking it easy…after the non-stop Christmas tours last week. Well, with that being said…what I thought would be a fancy Christmas table, turned into using what I had on hand and keeping things more casual. I thought this was a perfect concept though because the holidays do make us crazy and we may not be able to make every stop for those fresh flowers and new flatware. Not to mention with kids having a casual Christmas table works well for everyone around the table. So this is my casual farmhouse Christmas tablescape. I am also sharing this tablescape tour with three other ladies. Gather some great Christmas table ideas, and be sure to pin!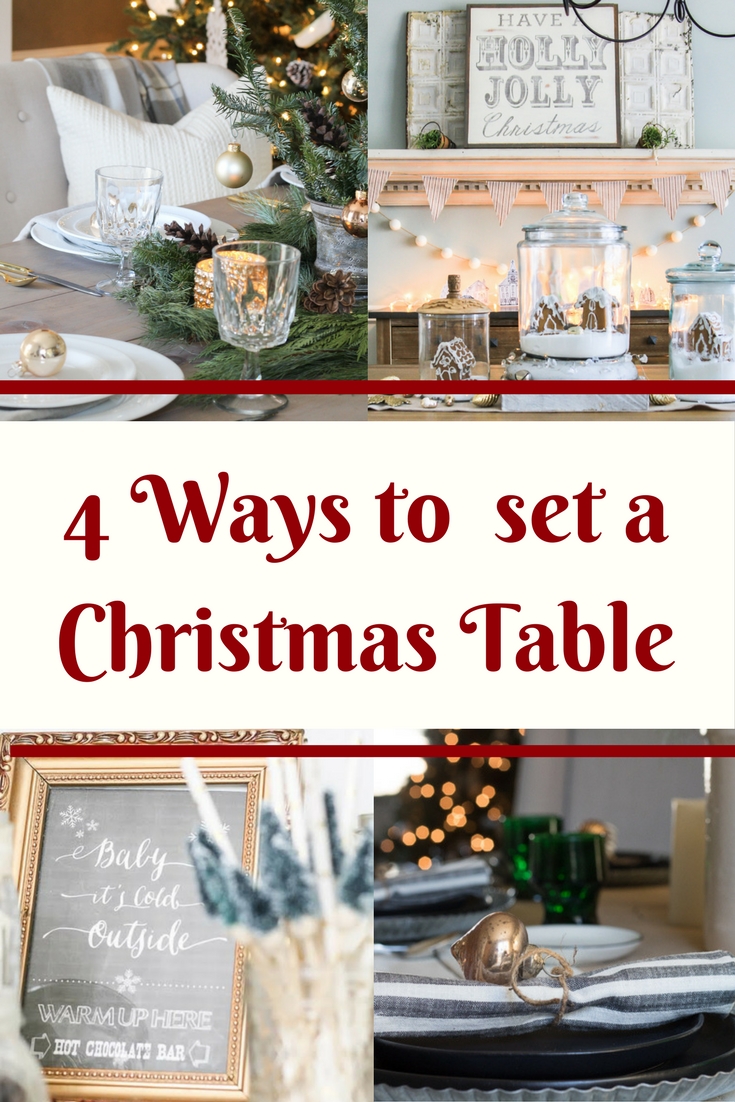 The table started with some butcher paper as a runner, and some flameless candles to keep things safe for those little fingers. I added some simple outlined start shapes on the butcher paper using cookie cutters as my stencils…just for a simple touch.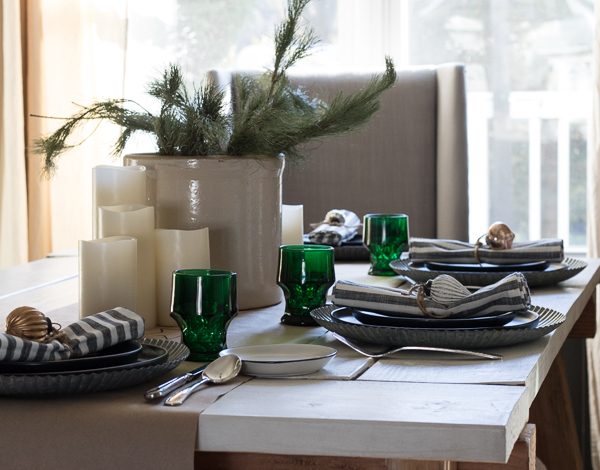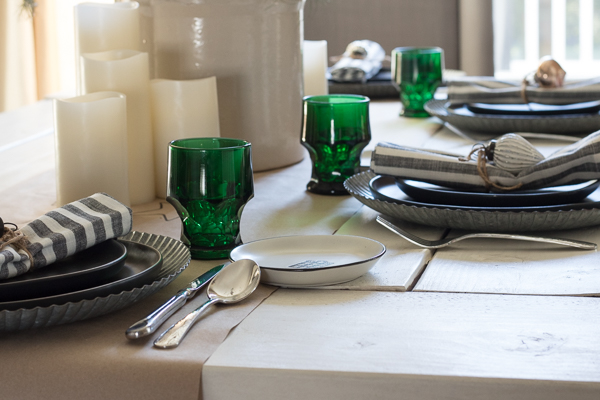 The green glasses I bought back at the Country Living Fair in October and have been wanting to use them on a Christmas tablescape since I bought them. The galvanized chargers also add to the simple casual feel of the table. I love the contrast with the black hearth and hand dishes, and the simple rolled striped napkins.  An ornament embellishes the napkin for extra festive flavor.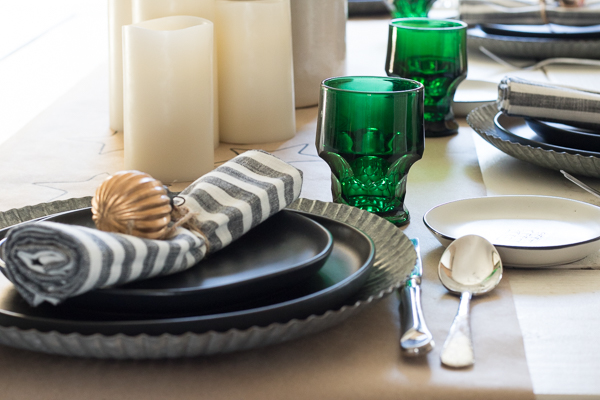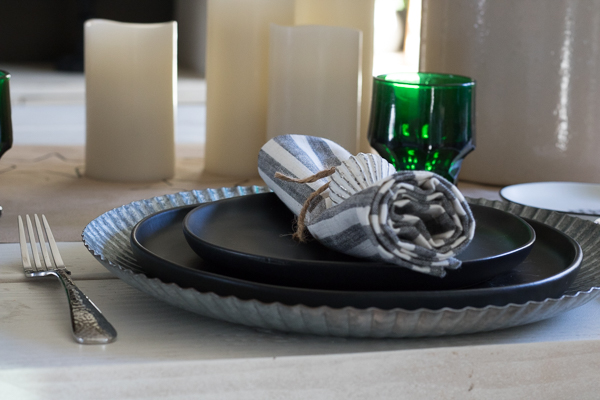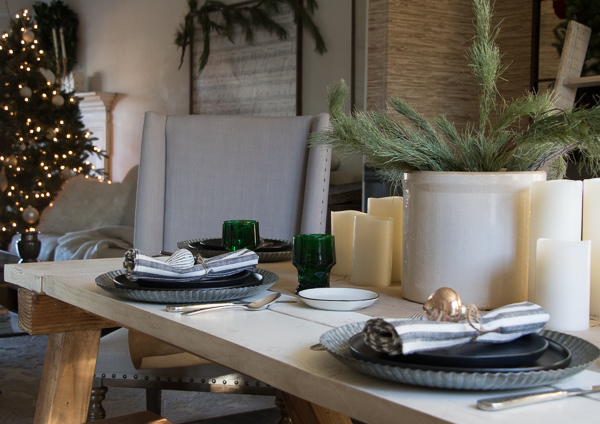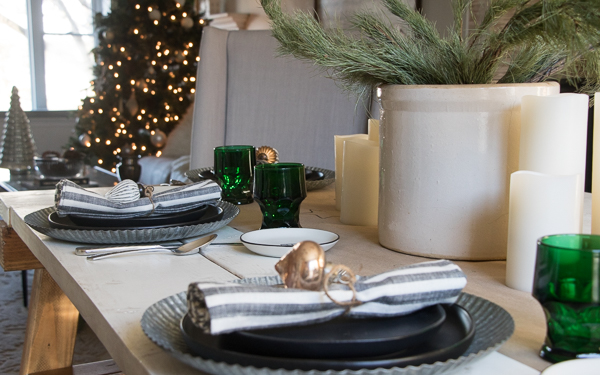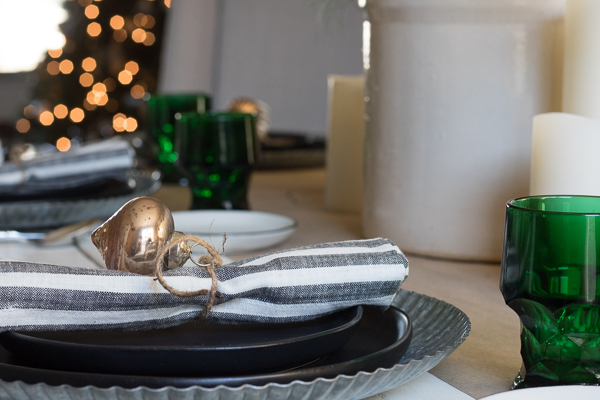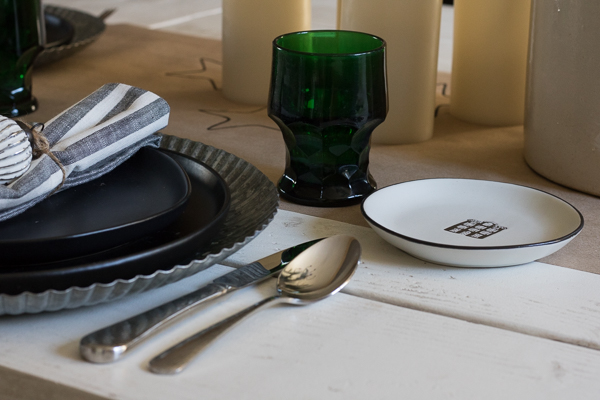 That's it…something you can accomplish with what you have at home…and with a black, white, and green color scheme that goes along with the rest of my Christmas style that I've done this year.
Shop the Look

Please Pin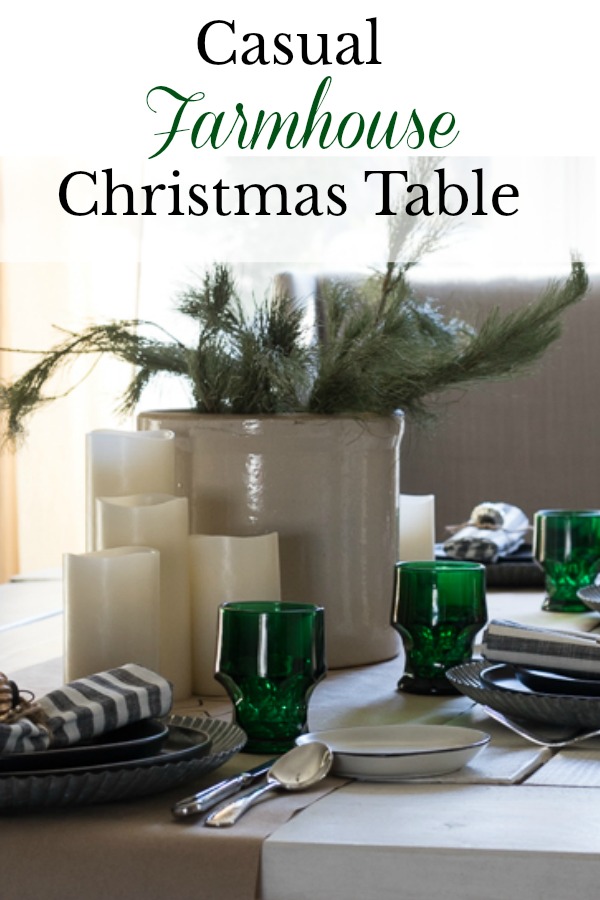 Stop by the Other Christmas Table
(Visited 186 times, 1 visits today)