Happy Wednesday! Gosh, it has been a gorgeous week here in New Jersey. We have had perfect weather, not too humid and just the right amount of Sunshine. I think I have mostly been trying to enjoy the small moments in between driving the kids everywhere. I swear I have officially hit that point in time where I am living in the mommy driver seat. I knew I would dread these days, but then again I feel so happy to be giving my kids a great summer with constant activities to be involved in. If I wasn't already on a shaky schedule with blogging, well forget it now blogging really has been last priority lately. Trying to squeeze it all in whenever I can. I know life will slow down again, so I'm not worried…but those usual Tuesday posts, may get pushed back here and there to a Wednesday-hope my regular readers can hang on to the change. But…I'm so excited about this little project though, that I got to squeeze in. It took me only a few minutes to do and it's the perfect summer decor with some mason jars to create a garden chandelier.
It's not too late to keep decorating your Summer outdoor spaces, who really wants summer to end? Lets keep it alive and enjoy every outdoor moment that we can, and lets make it beautiful!
Well, I've mentioned a few times here on the blog and my social media sites that I have been doing a vintage charming garden on the side of my house. Unfortunately, it's not quite all done and not sure it will be this summer but I have been slowly pumping up the charm in there with little projects to make it feel whimsical and enchanting.
We started the entire garden area with an old gazebo frame. I thought it would give it a nice feel in here and it was either we were going to use it or it was going to get tossed. So we chose to try it out! The top of the frame has a hook that we use to have a lantern that hung from it (not sure where that went), so I really wanted to add something to this spot again to add once again that charming feel. The rest of this area I have been using vintage finds such as a craftsman style vintage door I found on the side of the road last year, and this adorable farmhouse style bench I picked up from a local vintage shop. So, I wanted the light fixture to feel vintage and thrift-ed as well.
I picked up some mason jars from Michaels Crafts, and had some old pallet wood that I had in my scrap wood pile in the garage. I swear, that scrap wood pile ALWAYS comes in handy. Sometimes I just go in my garage to see what I have to work with just to make up a project when I'm craving a project. So this piece was the perfect size!
Step 1: I used some gorilla glue and glued the top of the lids to the piece of wood and let dry over night.
Step 2: Next, I added some hooks to the top of the wood to place some chain onto, to be able to hang the chandelier.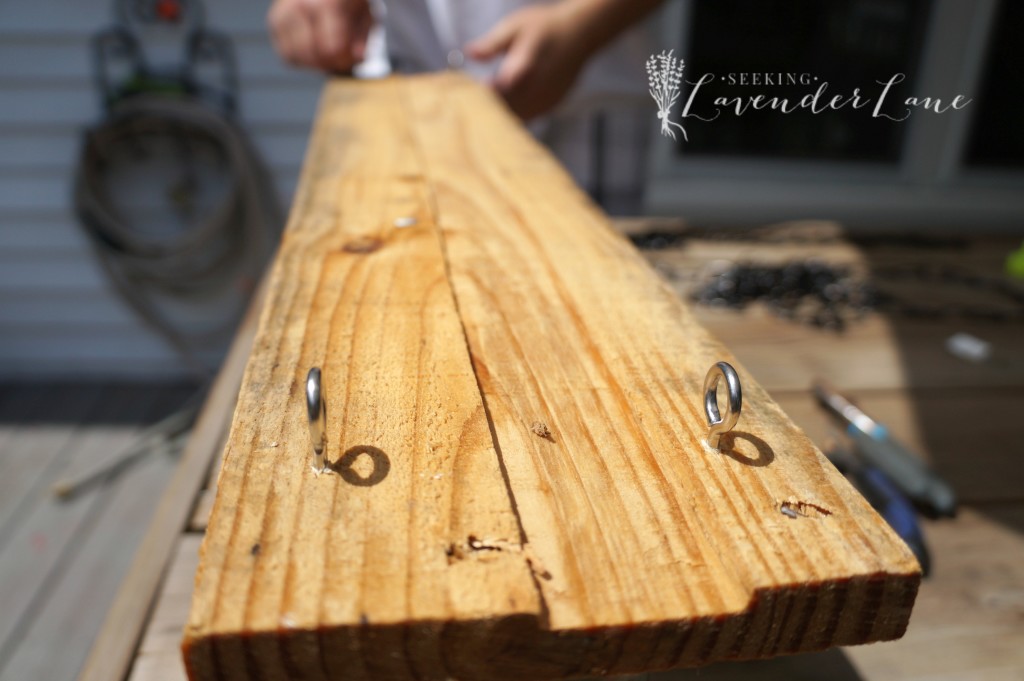 Step 3: Use pliers to create the perfect size chain for your area.
In my mason jars I decided to add some faux moss that I had in my craft basket and it added a great cushion spot for the flameless candles.
That's all! I even love how the chandelier looks during the day, it draws the eye up in this space and really created that whimsical charming little detail to this evolving vintage garden space.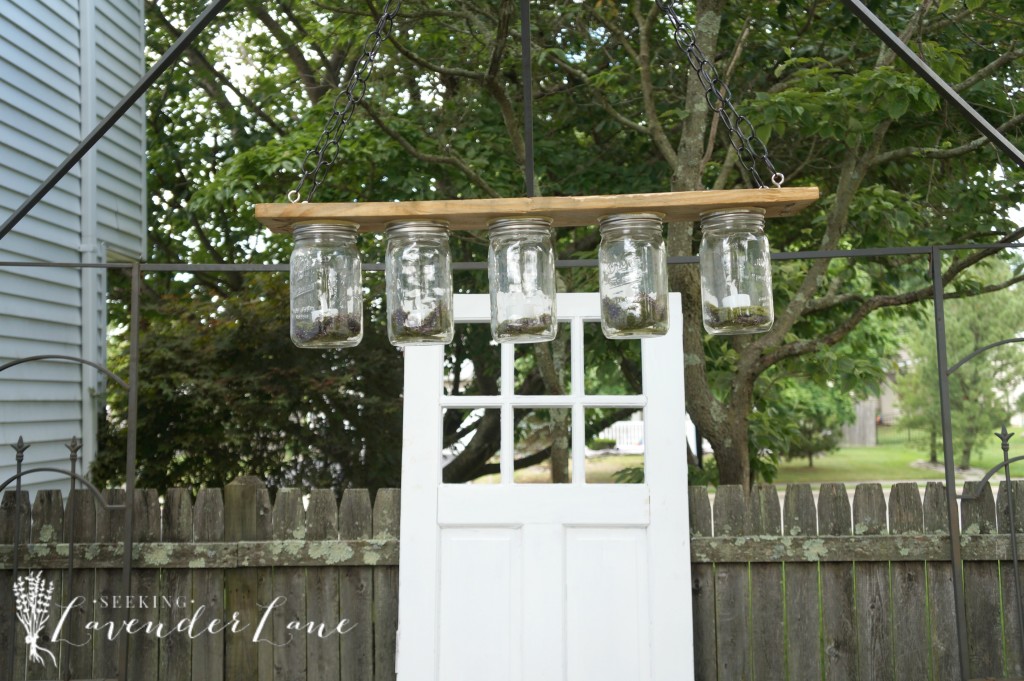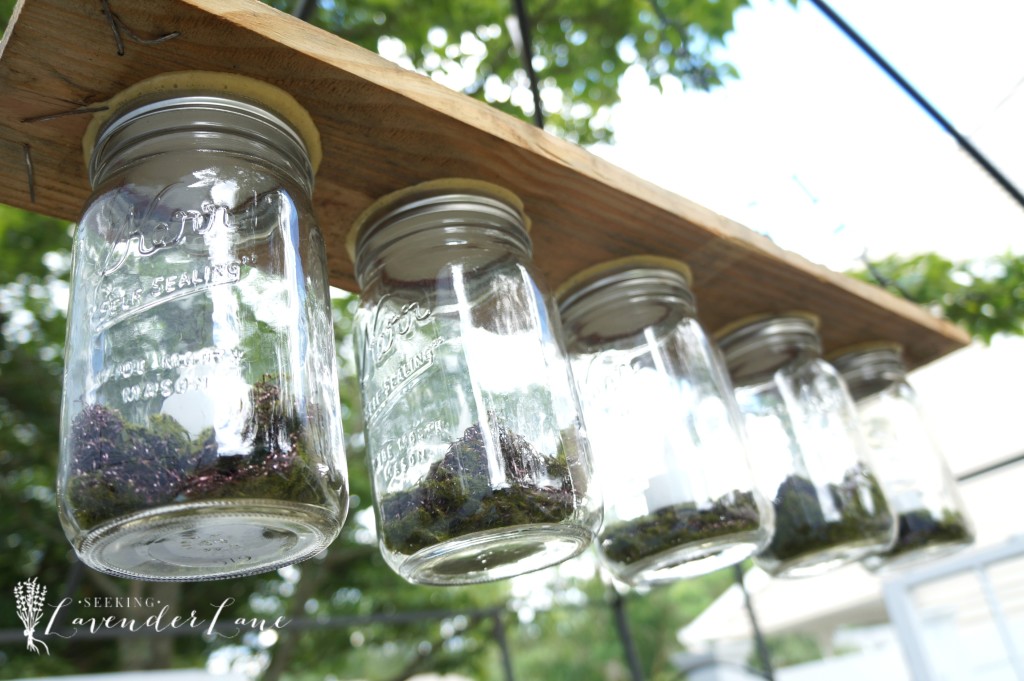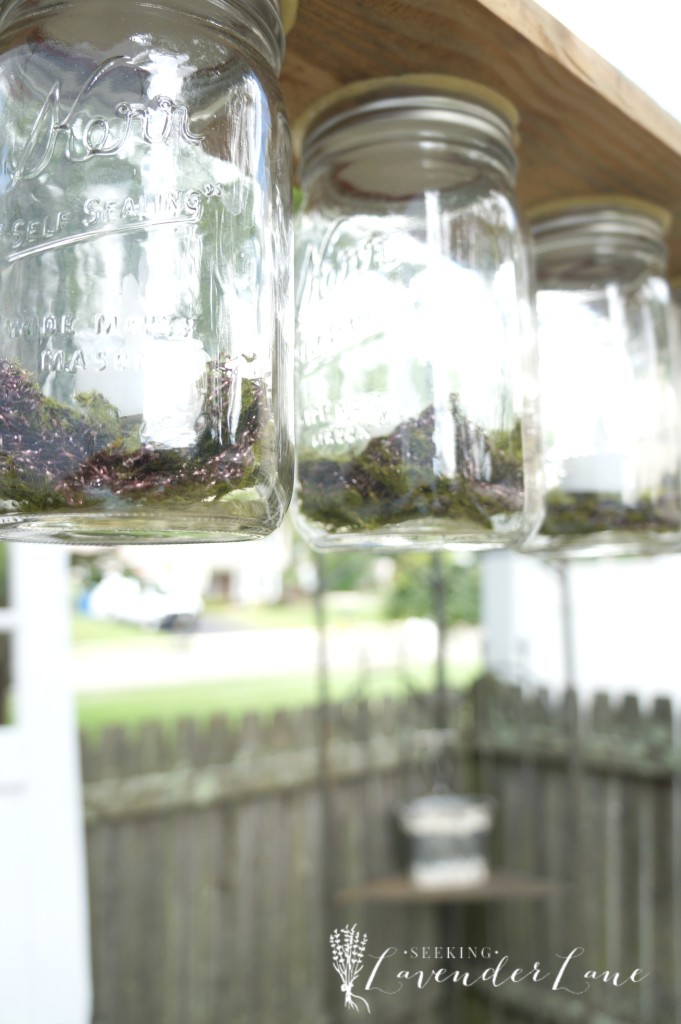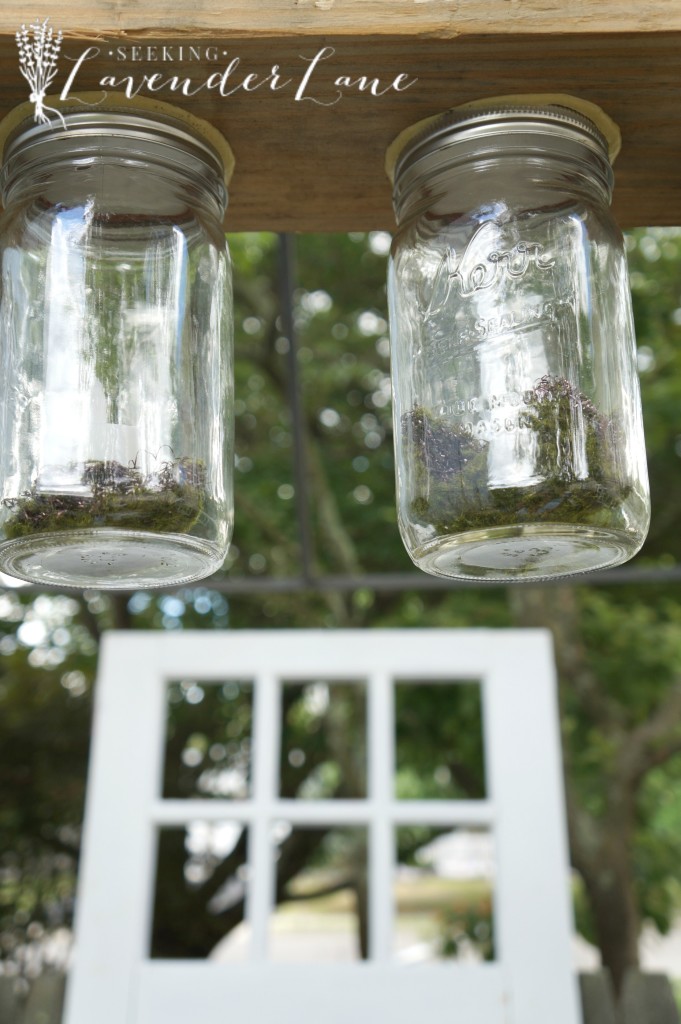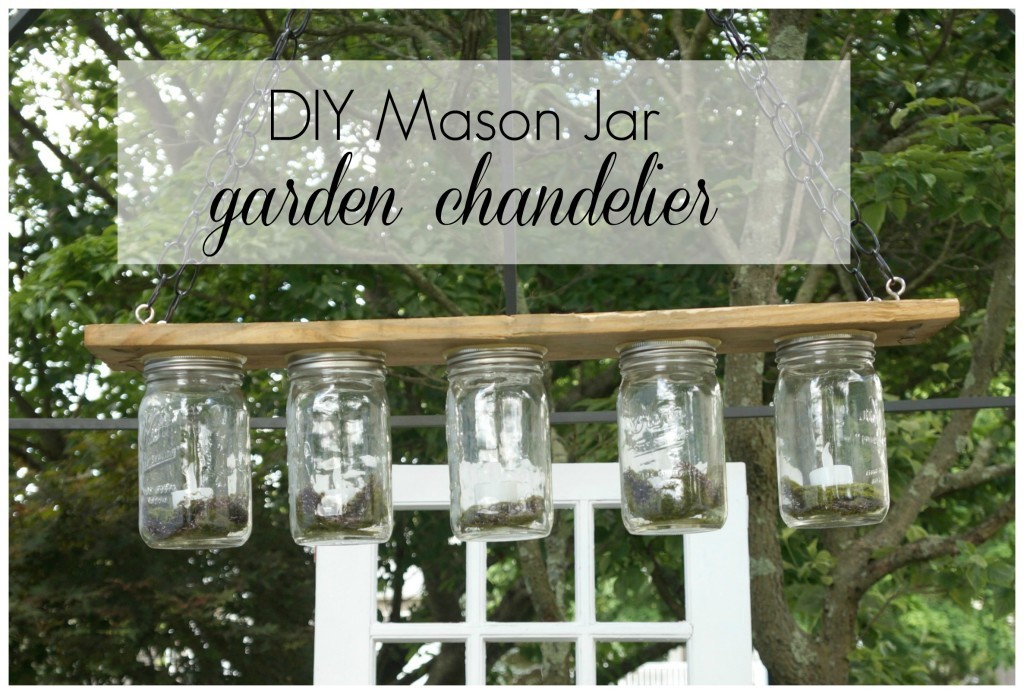 PLEASE STAY A WHILE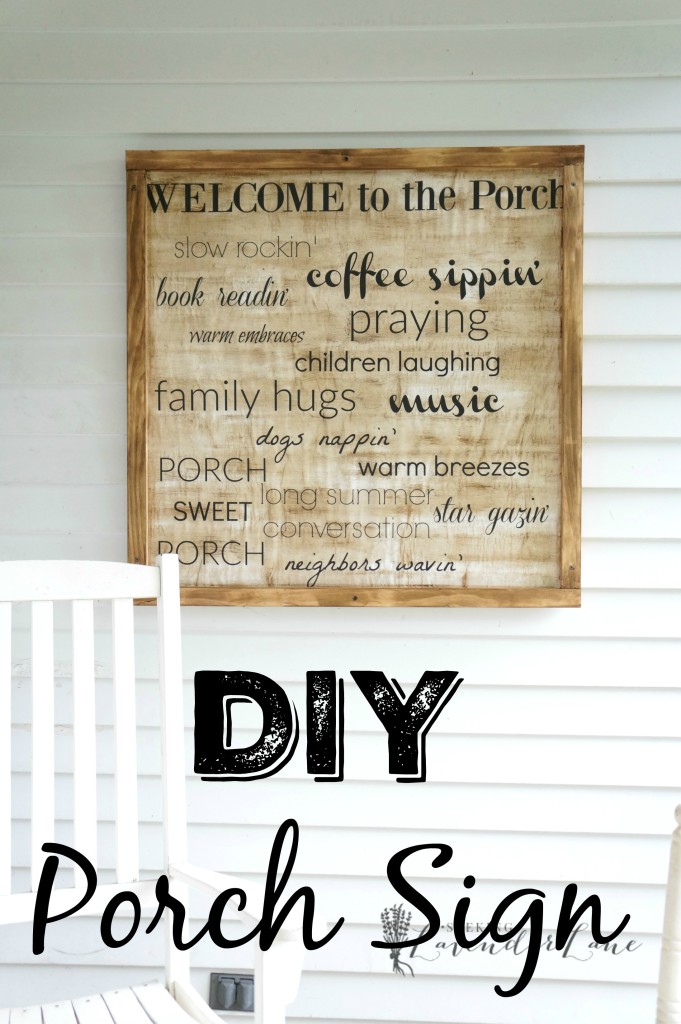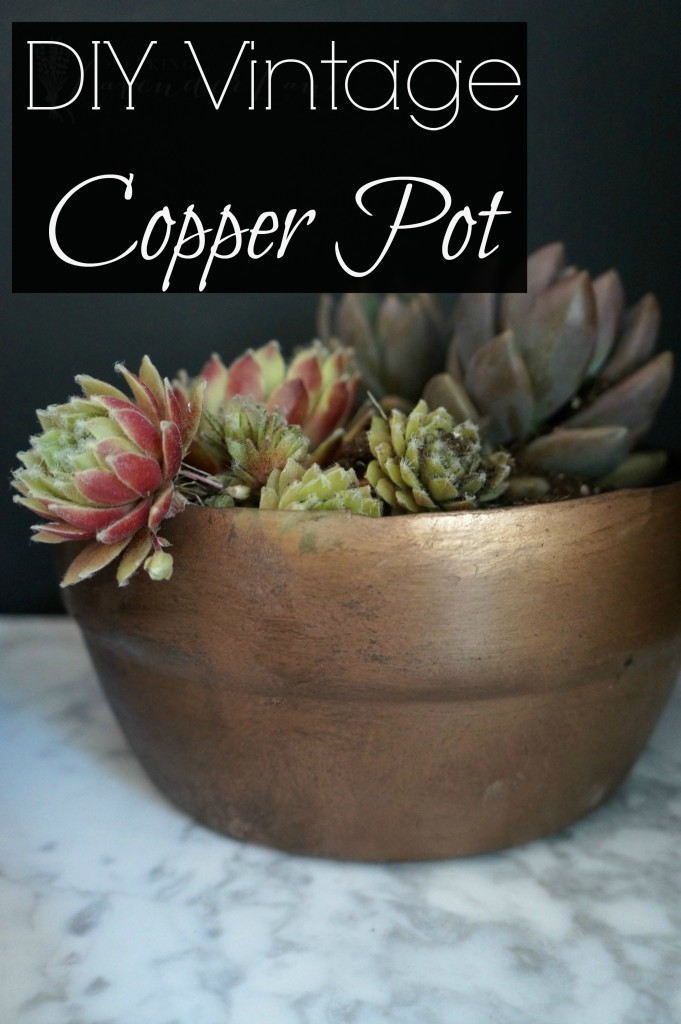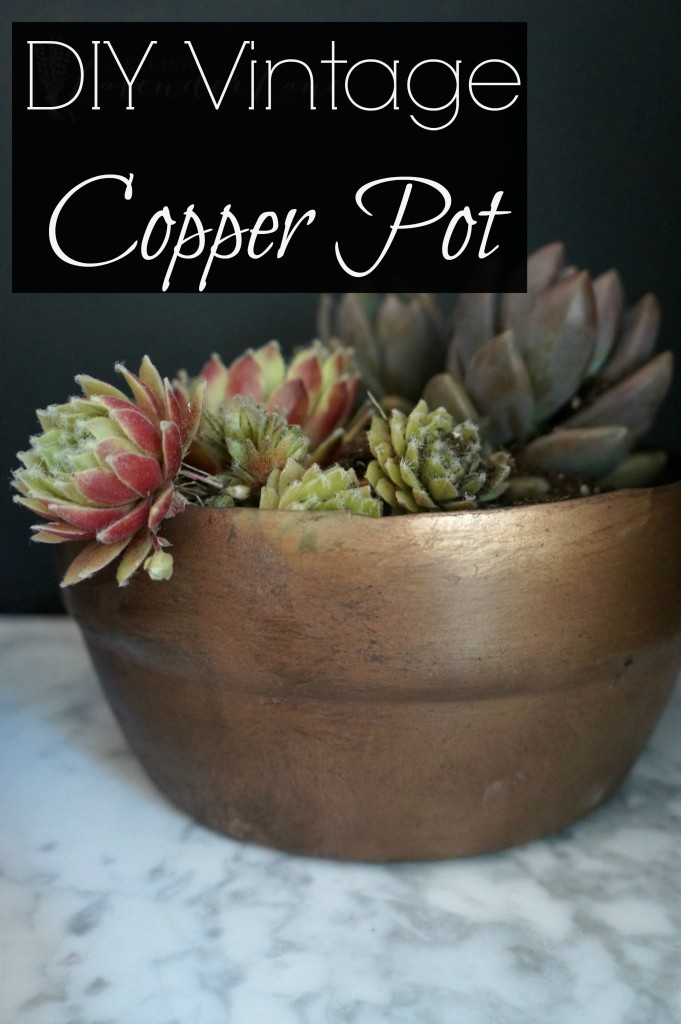 (Visited 451 times, 1 visits today)