Party ideas can be overwhelming sometimes. So many ideas out there that can make planning a party feel extra stressful. There are dessert tables, balloon arches, the perfect drink or punch mix, let's not forget the fruit skewers, and the perfectly planned out seating. I can't say I don't love it…but not every party has to be that planned out. I say invite a group of friends over and put together a great Chacuterie board easily, open a bottle of wine, and be ready to bond and laugh and not worry about a crazy clean up.
I just shared this easy idea to my Facebook group- Home Healing. It's a great group to encourage women to be creative at home and create simple moments to love your home and find healing.
Boards to use for your Chacuterie display: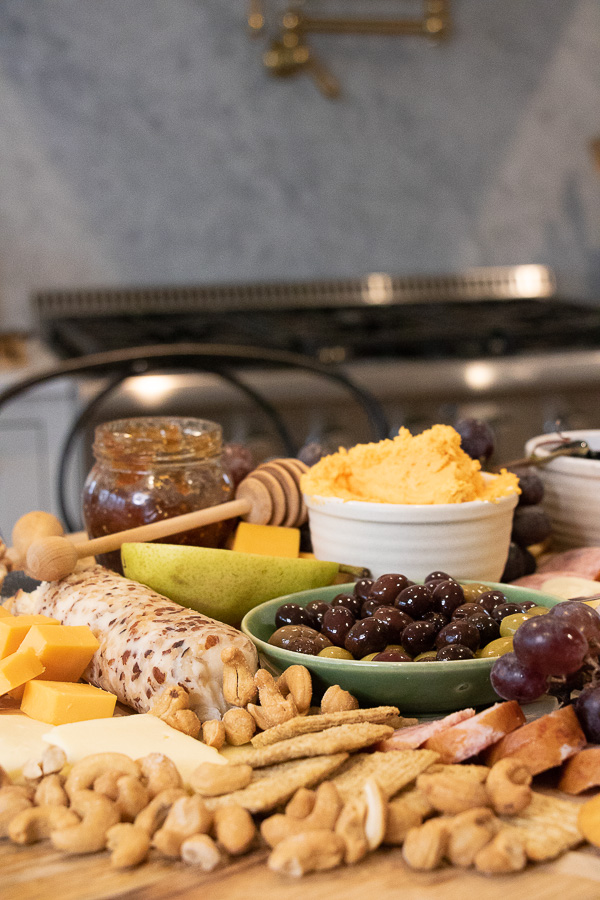 FB LIVE Chacuterie board:
Here are some essential ideas for creating a great Chacuterie board:
Create a board that has variety and balance
Add variety in your food but mostly presenting cured meats, cheese, and crackers/bread.
Add in something fresh: apples, pears, grapes.
Variety in your meats and cheese with different textures. Hard, whipped, or moussed.
Add color, texture, and dimension: b owls, olives, fruit, cake stands.
Make sure to have enough to serve your guests
Find a pretty board, marble top, slate tile, round or rectangular works best.
Accessorize with great cheese knives, spoons, and a honey wand.
Don't forget to serve with a great glass or wine or sparkling water.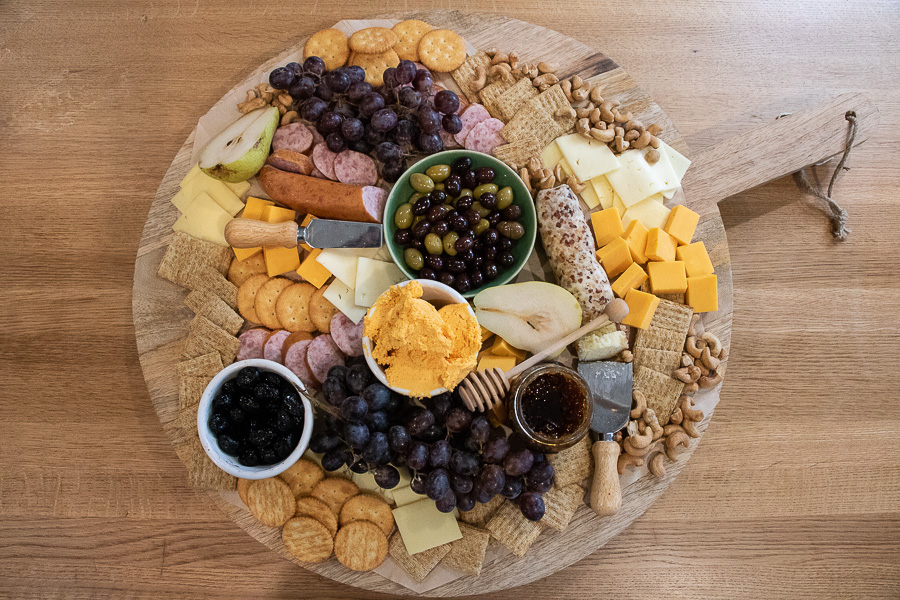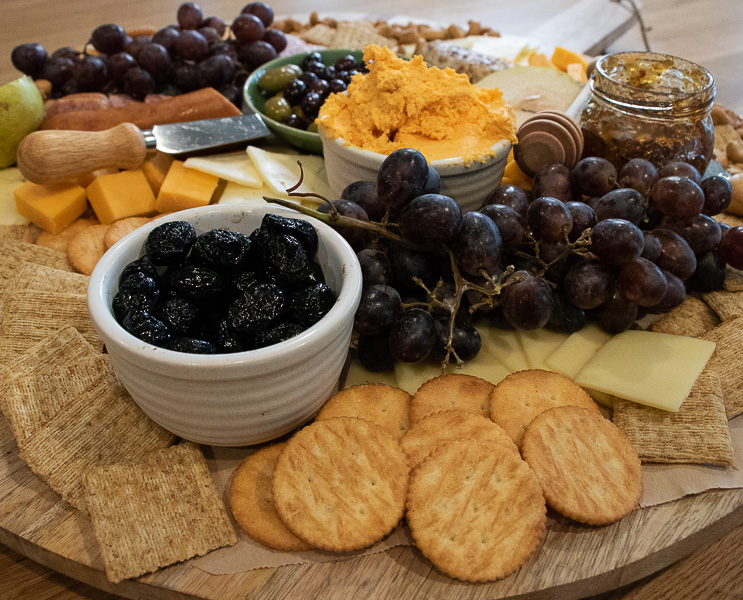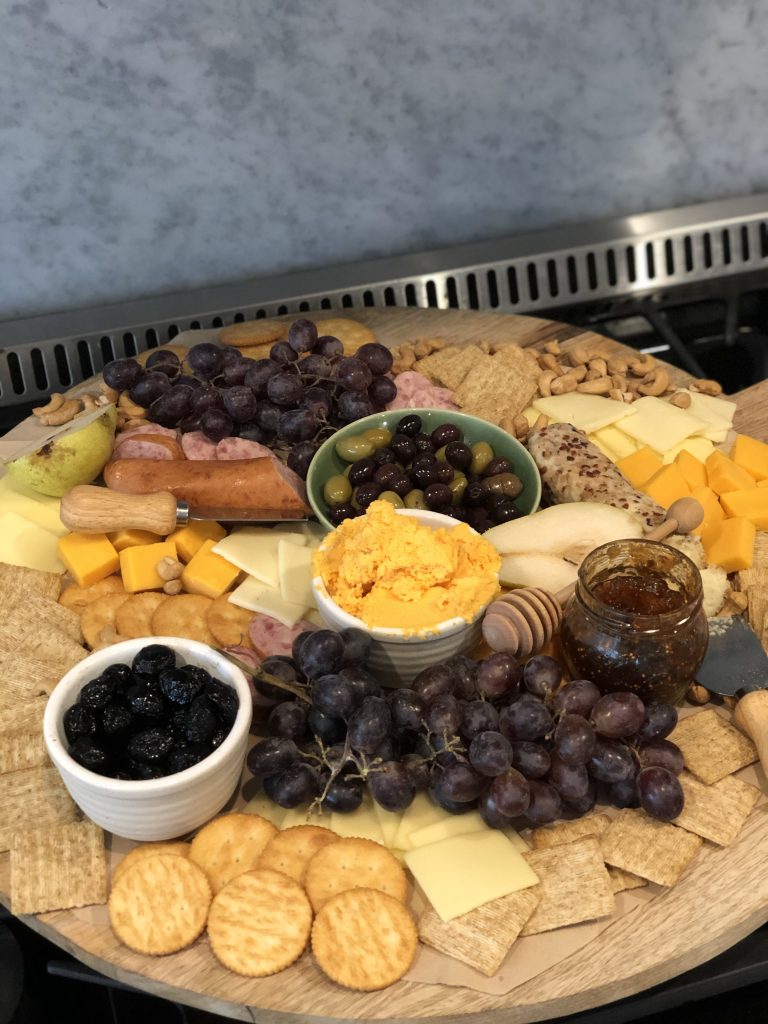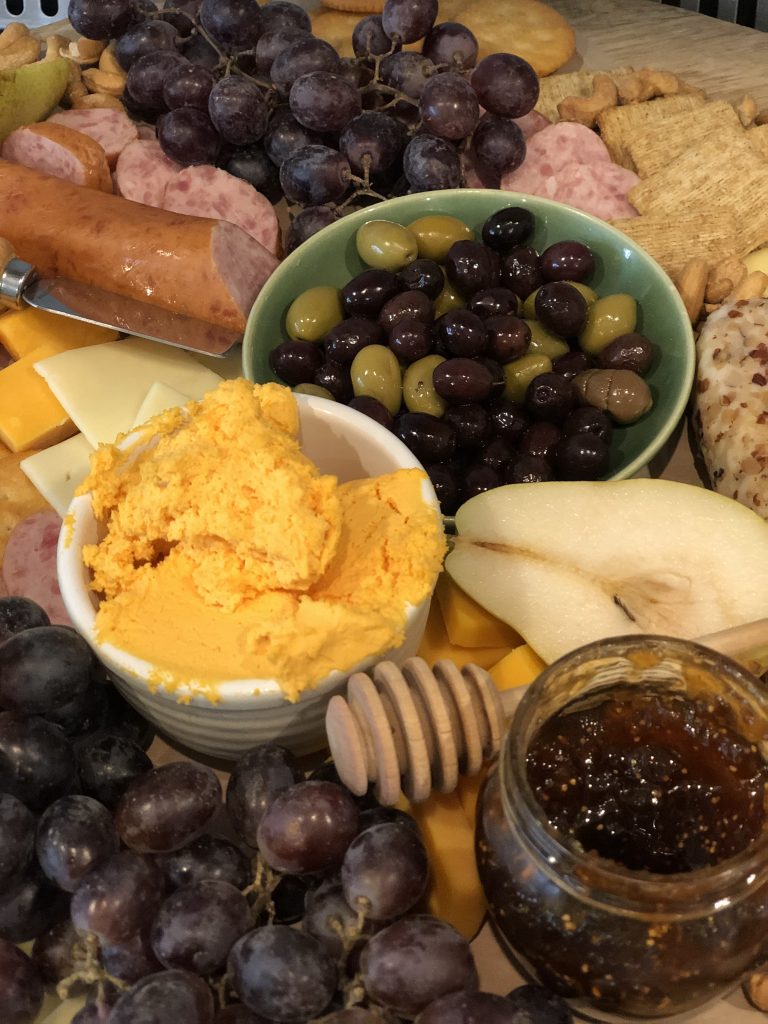 Please Pin!