Creating a "vintage" DIY Farmhouse Bench, is easier then you think!
If you've been around here for a while, then you know I love an easy and cheap DIY project to create. A few weeks ago we decided to create a Easy DIY Farmhouse bench as a coffee table for our family room. We knew it would be one of those projects that would take less then an hour to build, so the hubby was totally on board with helping my make this on a week night.
This was probably one of the easiest DIY projects to we've done in a while. Which was kind of a nice break, since so many of the projects we've been doing have been complicated or taken some time to do.
MATERIALS
Nail gun
Circular Saw
Jig Saw (optional)
Plywood (we used one sheet and cut the entire bench from it)
2×2
Stain
How To
First, Cut Plywood to length that you desire for Bench Top.
Then Creat Cuts for Bench Legs
Sketch out "triangle" cuts (see below photos for more details)
Cut triangle with circular saw or jigsaw
Use Staple Gun to Attach
Add a Supportive Beam with a 2×2 between bench for support.
Paint or Stain (I used Minwax Weathered Oak and Provincial mixed together)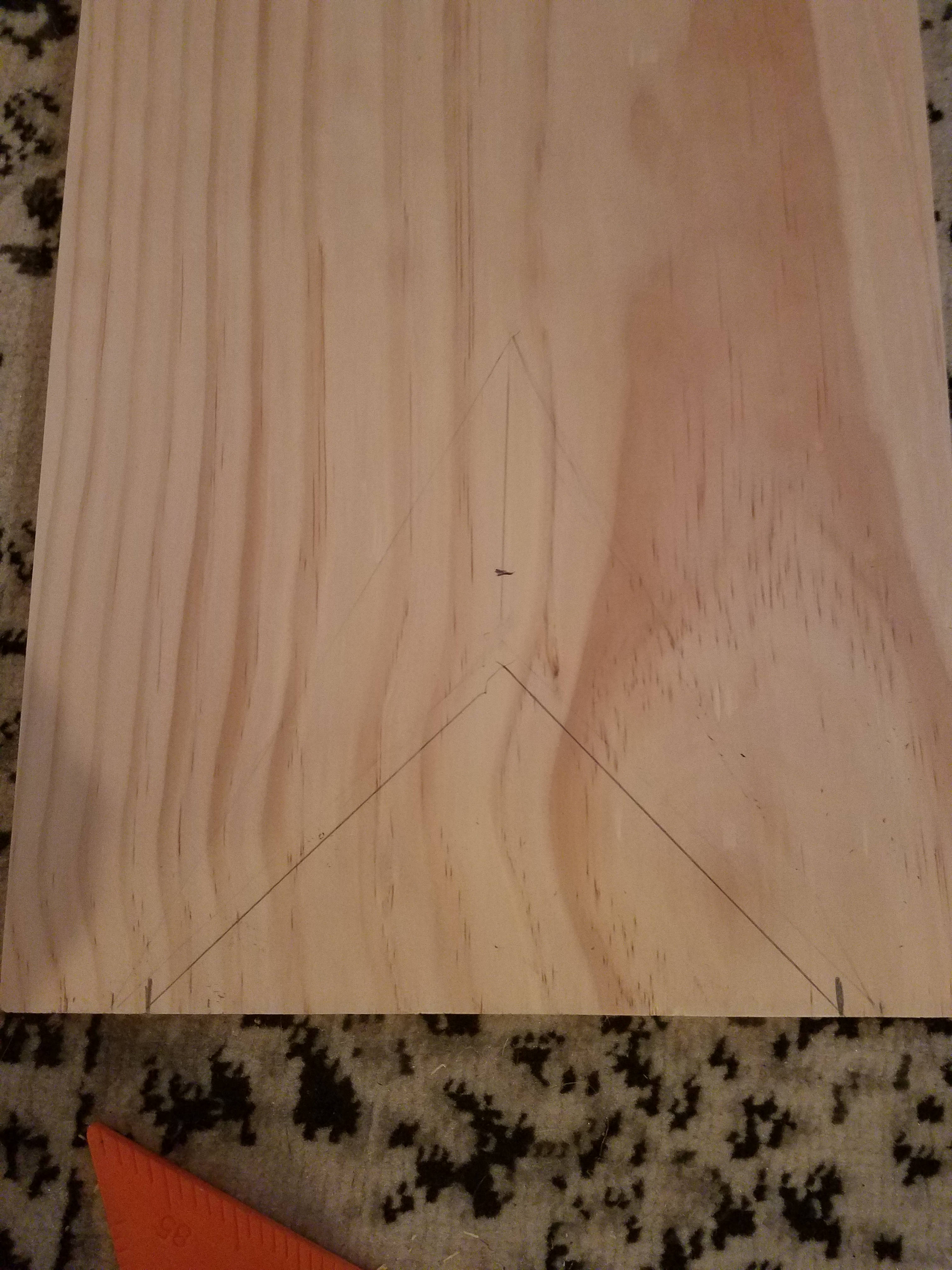 Create Triangle using Triangle Ruler Mark 1.5″ from each side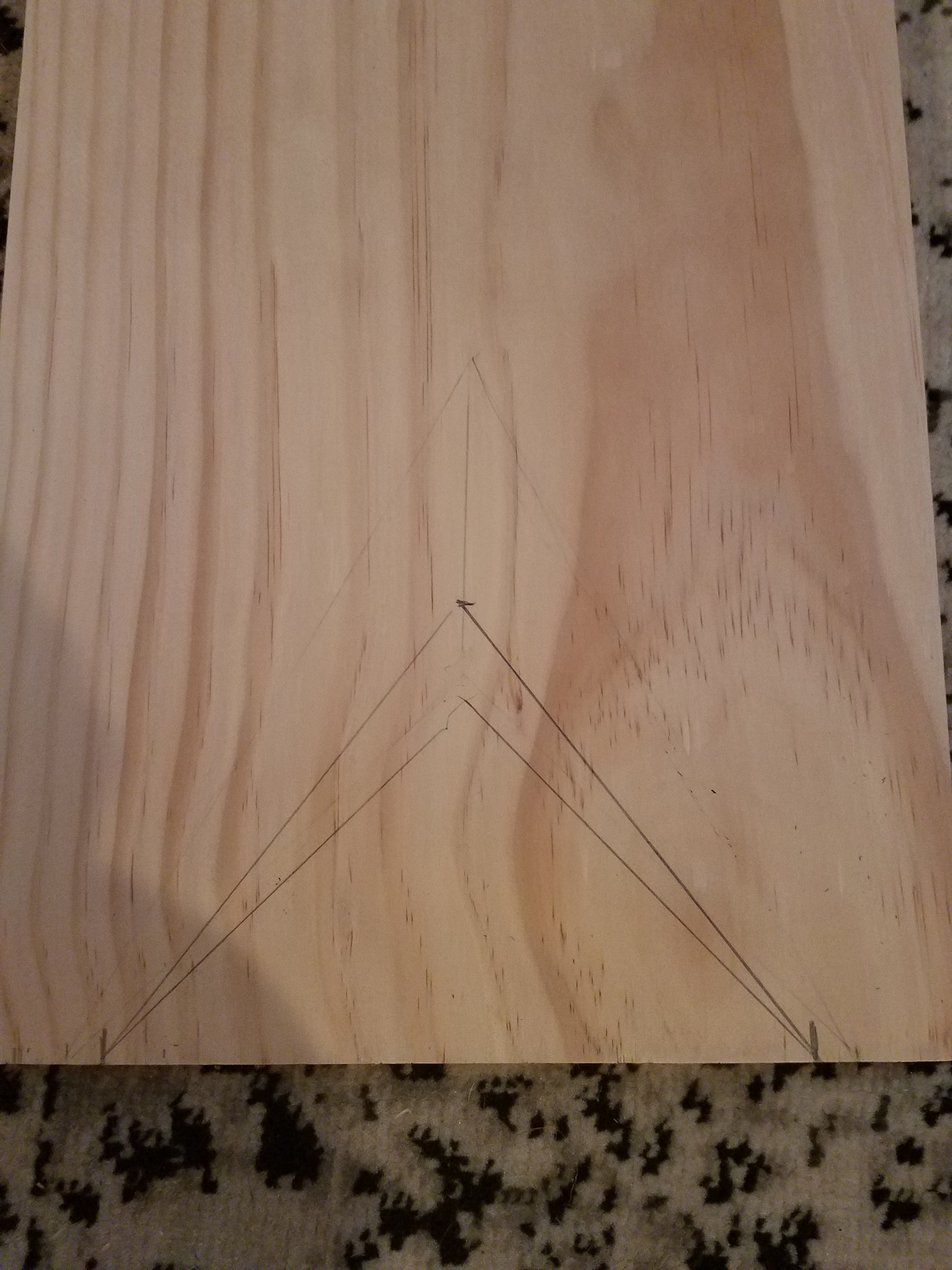 Create Mid-point and then arched triangle 1″ higher. This will give it a more exaggerated triangle shape to the legs.
Assemble bench using nail gun. We also added a support beam and drilled that so have extra support.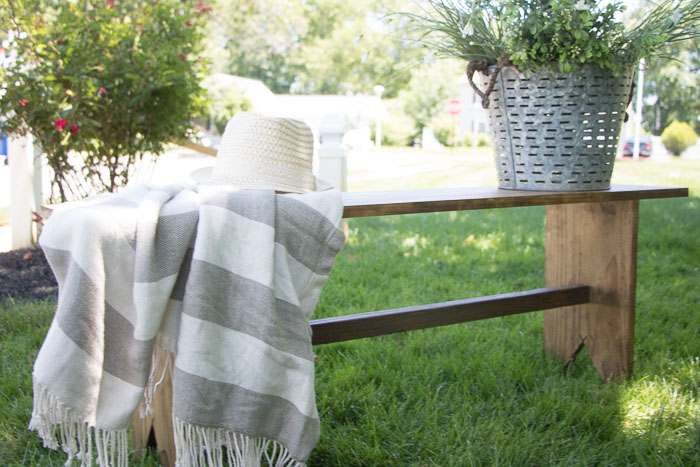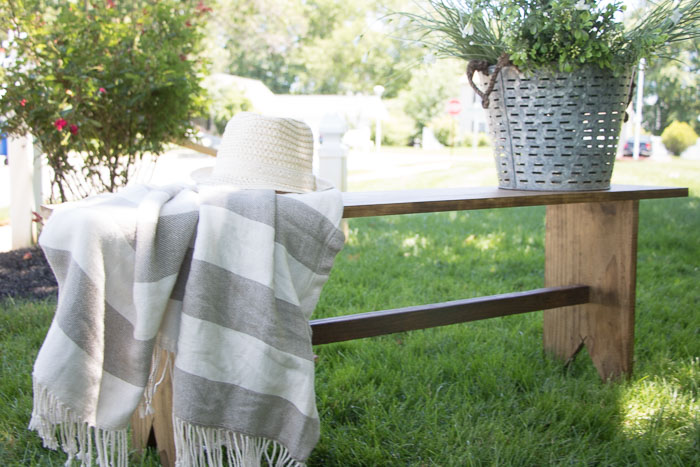 We had plans to make this our coffee table, but then after staining I put this Farmhouse bench in my entryway and just loved it there.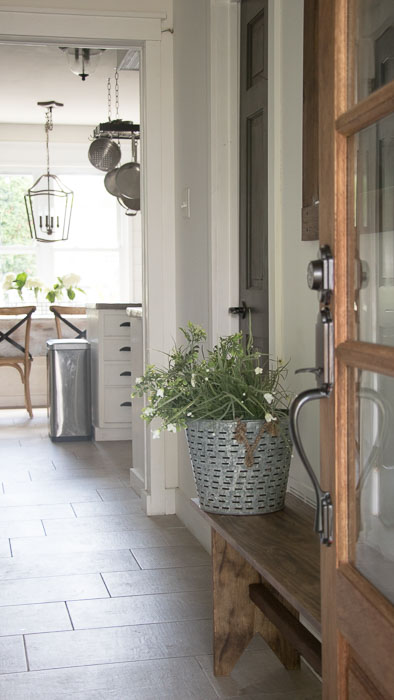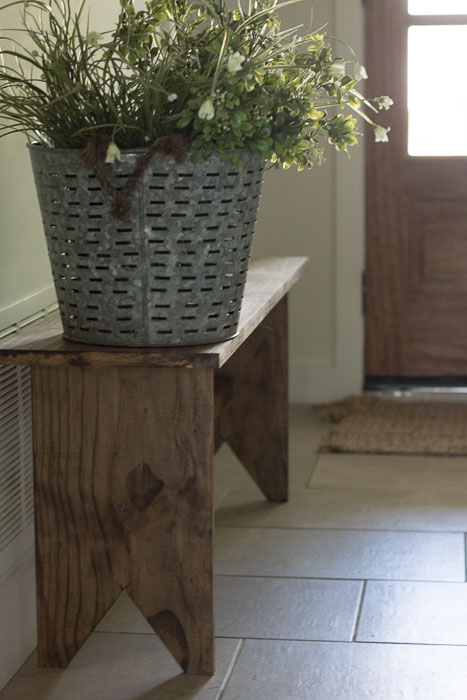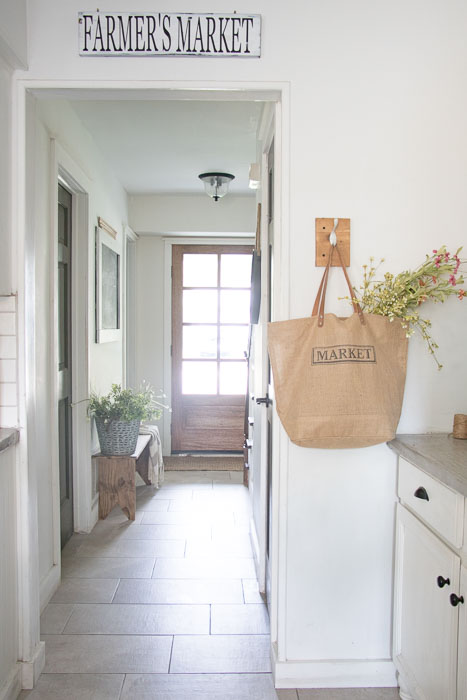 Shop the Look

Sharing is Caring
PLEASE STAY A WHILE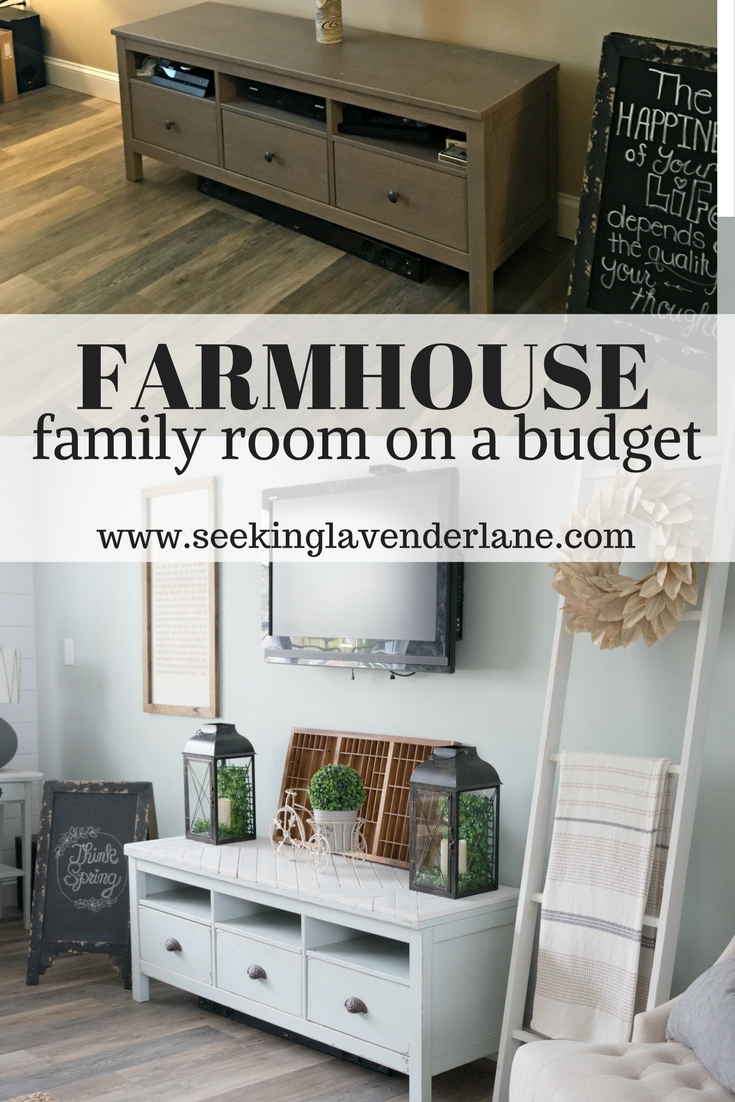 Farmhouse Family Room on a Budget