Happy Tuesday! I hope you all are ready for the second week counting down the reveal of the New Year New Room Challenge. This week I am sharing all about how I re-whitewashed the Brick Fireplace. Yes, re-whitewashed If you all have seen my original post on how we updated our fireplace, I did originally whitewash the brick. The only thing was I did one coat on the brick and for a few years now I have been slightly unsatisified with the outcome. I guess its the DIYer in me that wants to make things perfect always change things up. After all that was towards the beginning of my DIY days I've had some practice at lots of paint stained clothes at this point that I am slightly more confidant in my DIY and painting skills. Even though the hubby still thinks I'm a sloppy painter (maybe).
So about 2.5 years later I'm at it again with the whitewashing. Same exact formula as last time with the 1 part paint 1 part water in my red solo cup. This time I thought I would change it up though. Instead of wiping off with a rag after applying, I decided to just apply and let the paint soak into the brick. This being the second coat and using this technique will allow more white to show up. I think my fear after seeing how it turned out the first time was that the bricks took on a purple hue and I really wanted them to appear more white.
Important fact when whitewashing is to start with in between the bricks and then work your way out onto the brick. Allow some brick to be brighter then others going heavier on the paint on a select few bricks.
okay, enough with the chit chat lets see the before and after…
Here is the BEFORE photo pre-white wash and pre-mantel.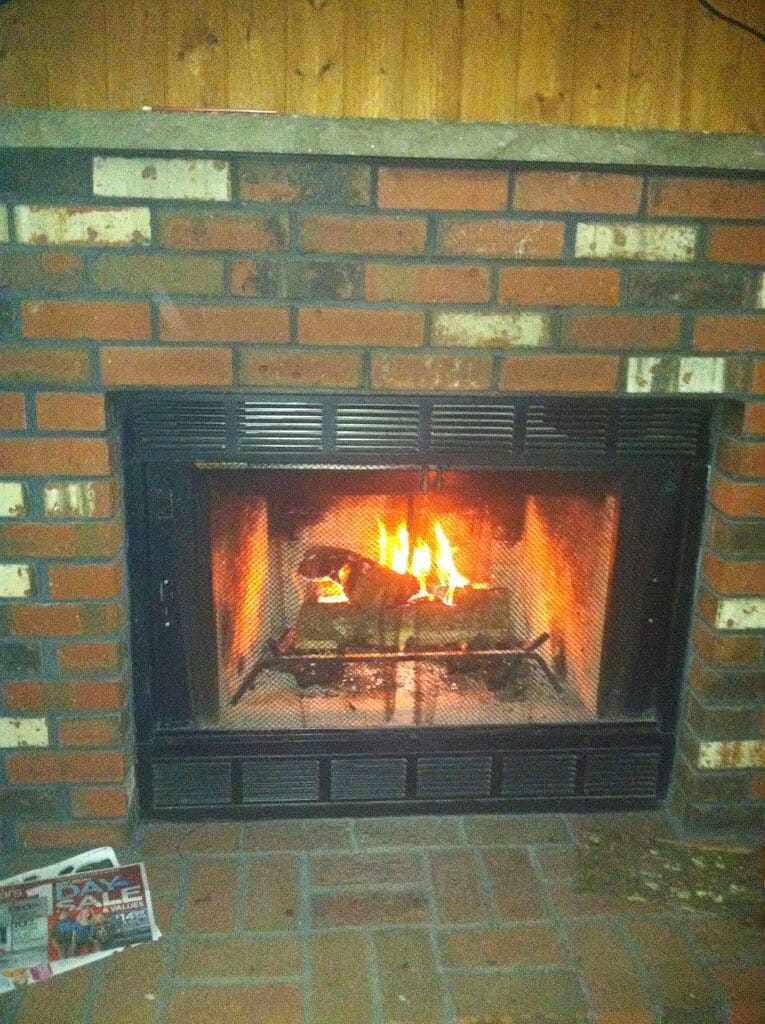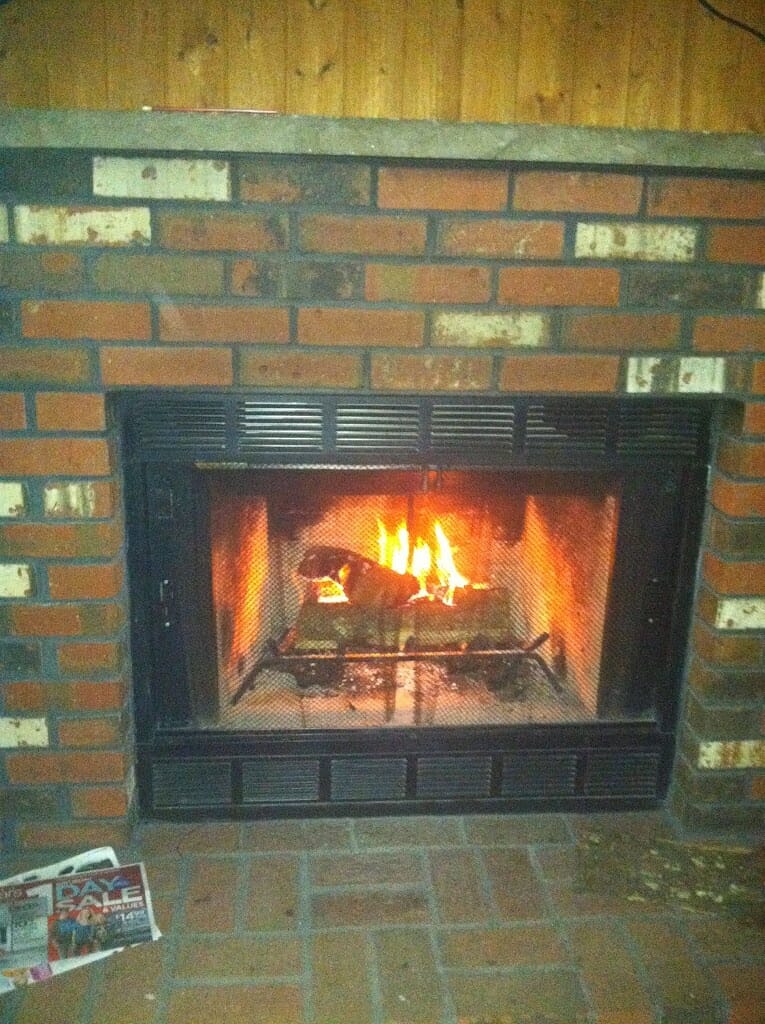 Ahhh look at that!
Here is the original white washing: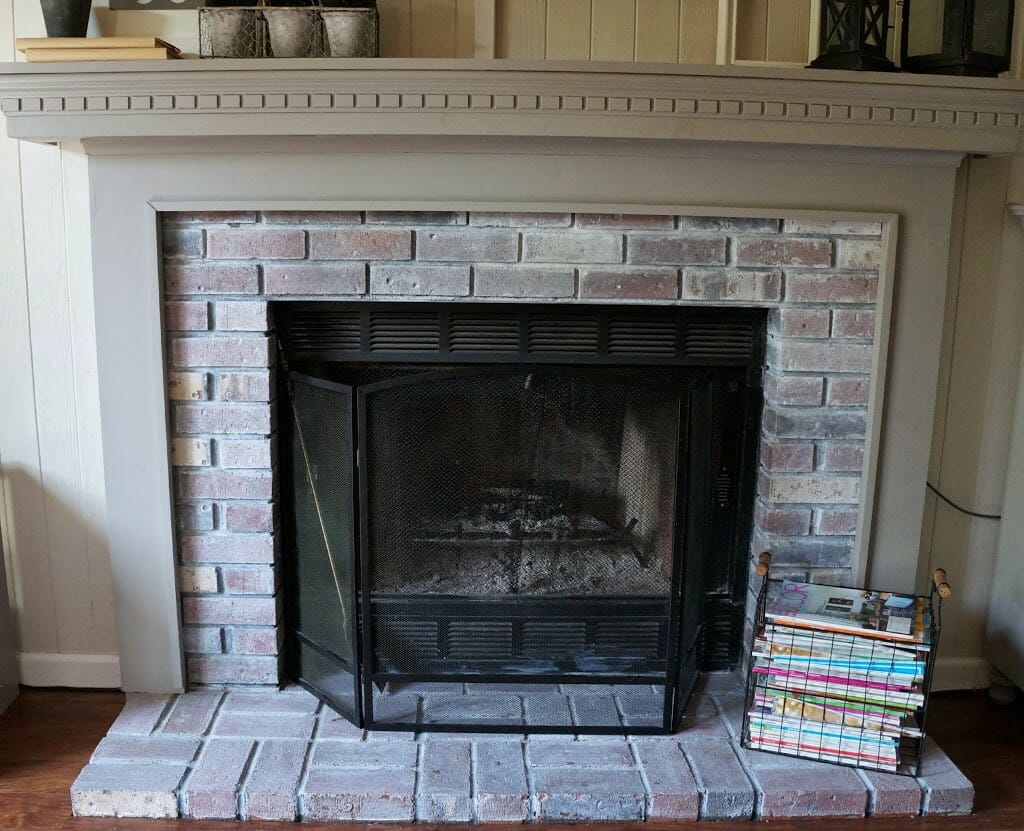 I still love the way I had it originally, and it may be preference if you like the original or after. In person I felt the color was competing with the rest of the room and as you can see it really did have more of a purple hue rather than a white.  So drum roll please…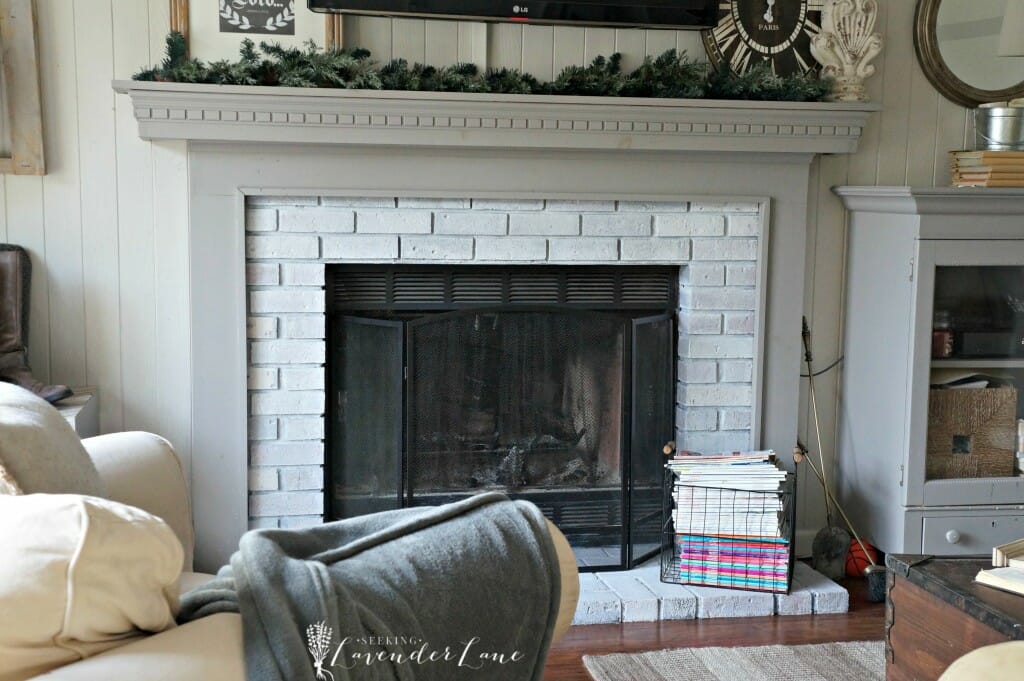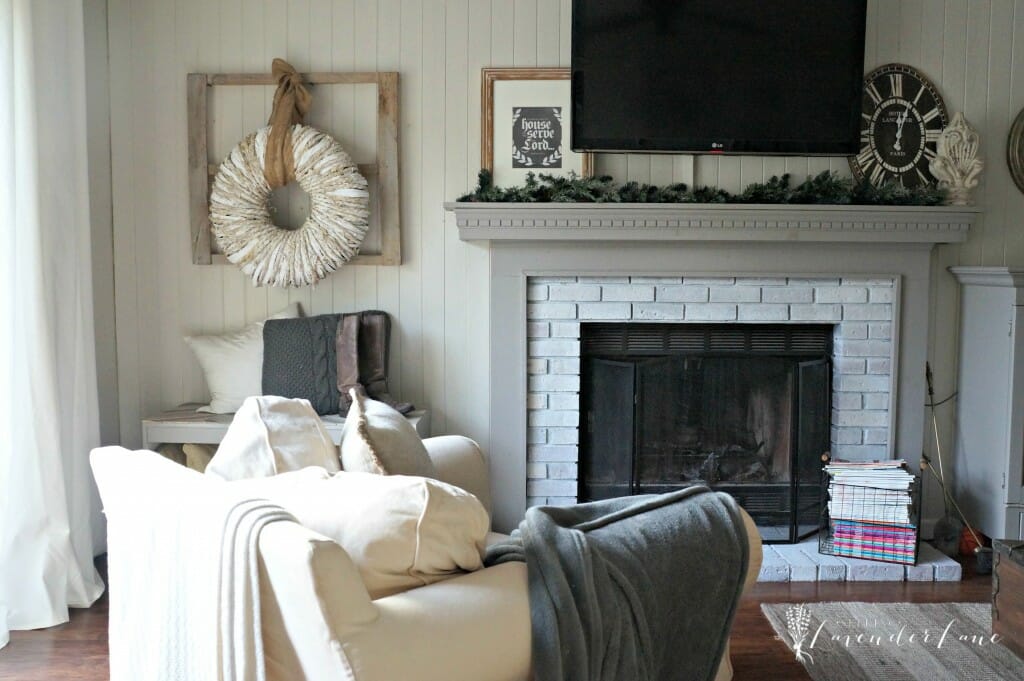 And this next photo is just a reminder of what the rest of the room looks like…a lot of changes going on in here since I've taken this photo and excited to share with you all next week!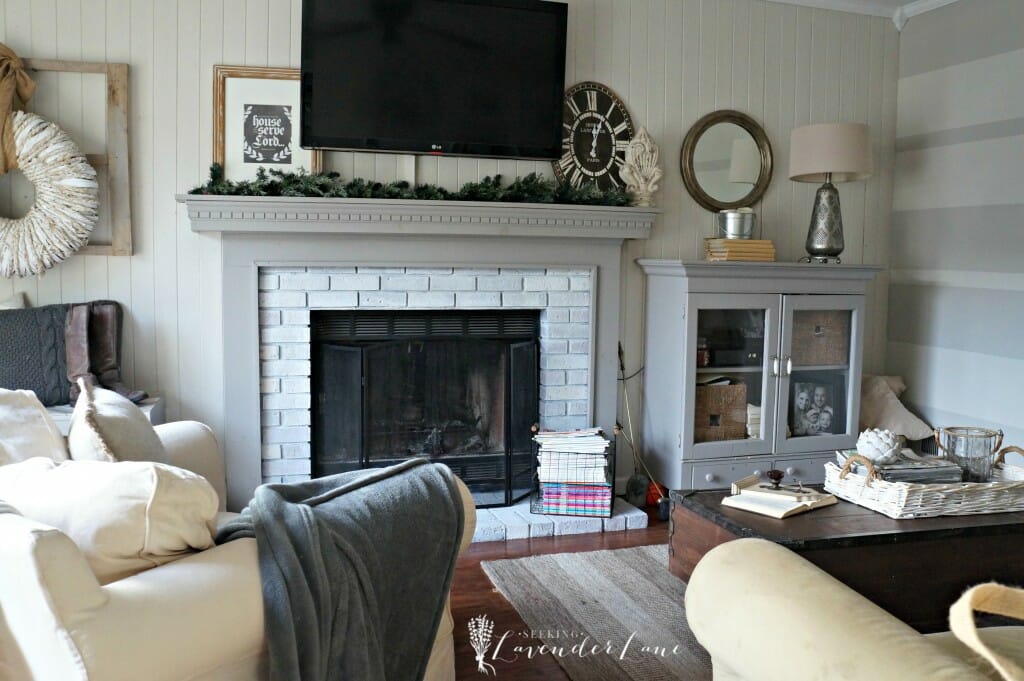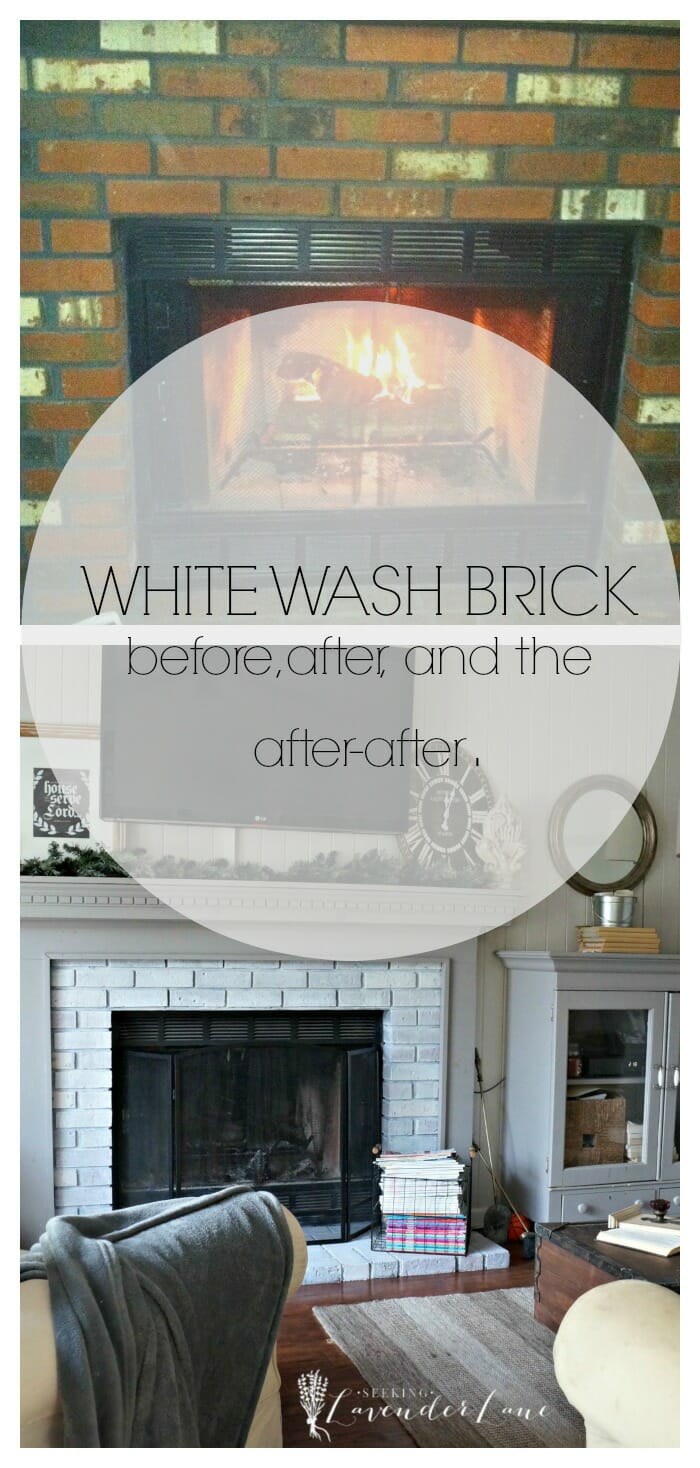 Now head on over to all my friend's New Year New Room Challenge and see what projects they have done for their rooms.
New Year, New Room Refresh Challenge Participants: