Since, it's been a while that I've shared a room makeover, I'm excited to be sharing this one with you all today. It has got to be one of my favorite projects to date, and I did not even lift a finger lol. It's my friend's home that I've shared a few things so far about; including a trunk makeover (that I shared over on Angie's List last summer), a Bookpage Magnolia Wreath, Boho Lamp Makeover, and finally the total before and after of this Farmhouse Family Room on a budget. Let's back track to last Summer when my friend Erika, reached out to me to help her out with her family room and dining room space. It was a new home that they had put a few touches on since moving in, but was lacking that home-y feeling that she was hoping for. They still had their furniture from the previous apartment and wanted to coordinate some of those pieces while purchasing some new products to create a Farmhouse space.
Below is the Before photos of how the room looked when I arrived last Summer. Great space, great floors, and just ready for it's home-y farmhouse style.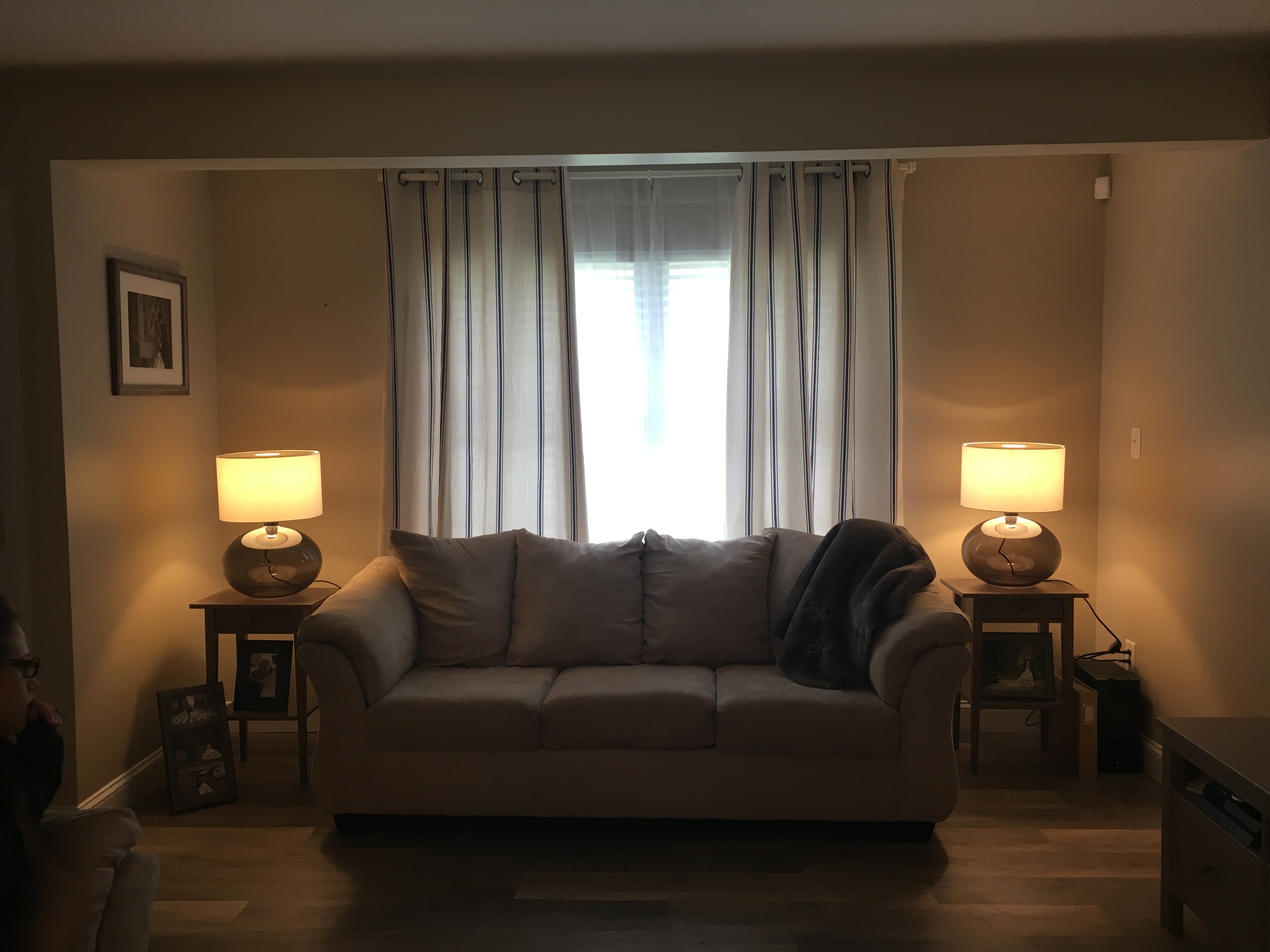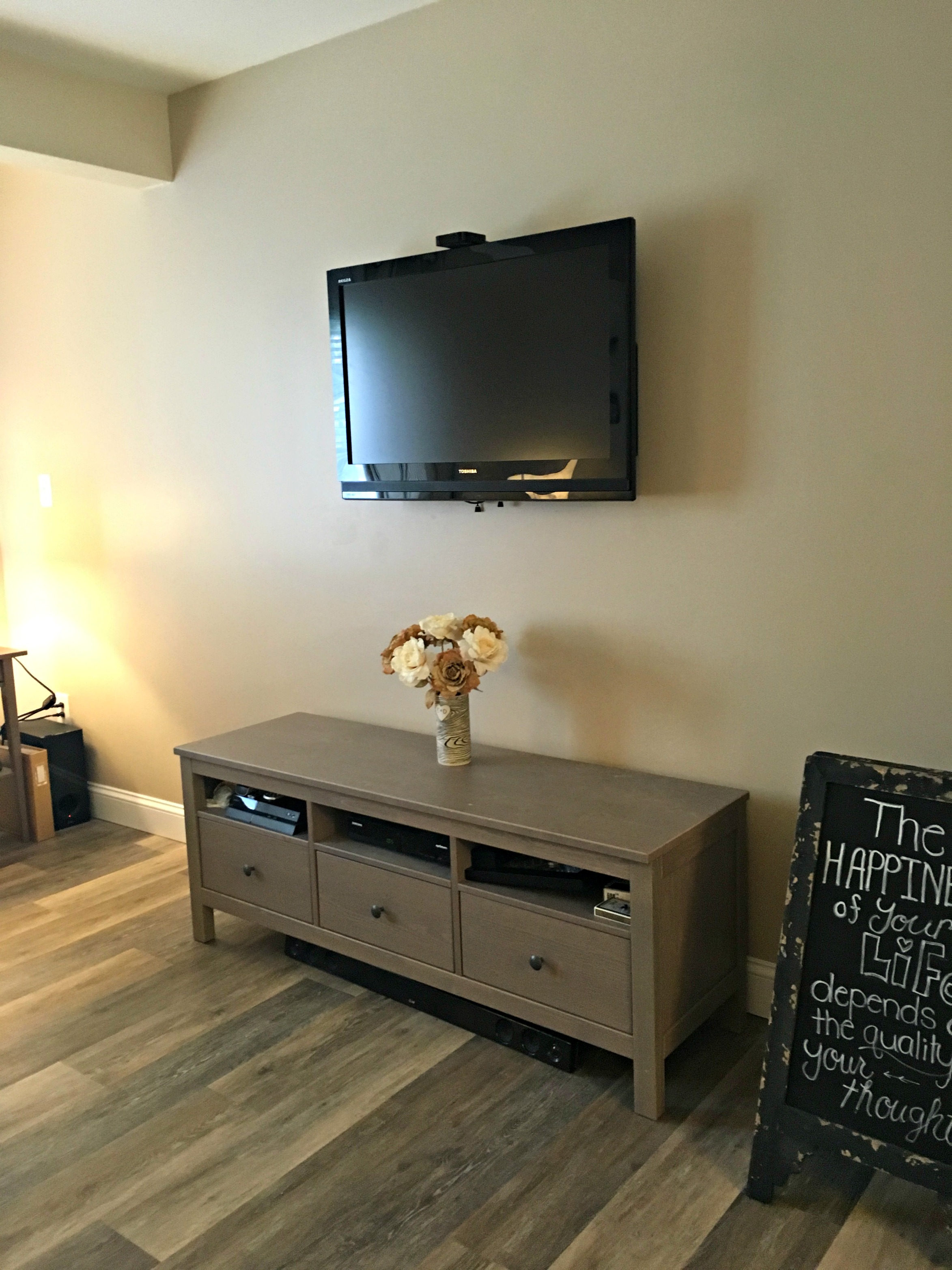 When I saw the space, we were both laughing about that lamp in the corner, because I think every apartment starts with that same lamp. We had that in our apartment before we moved to our house as well.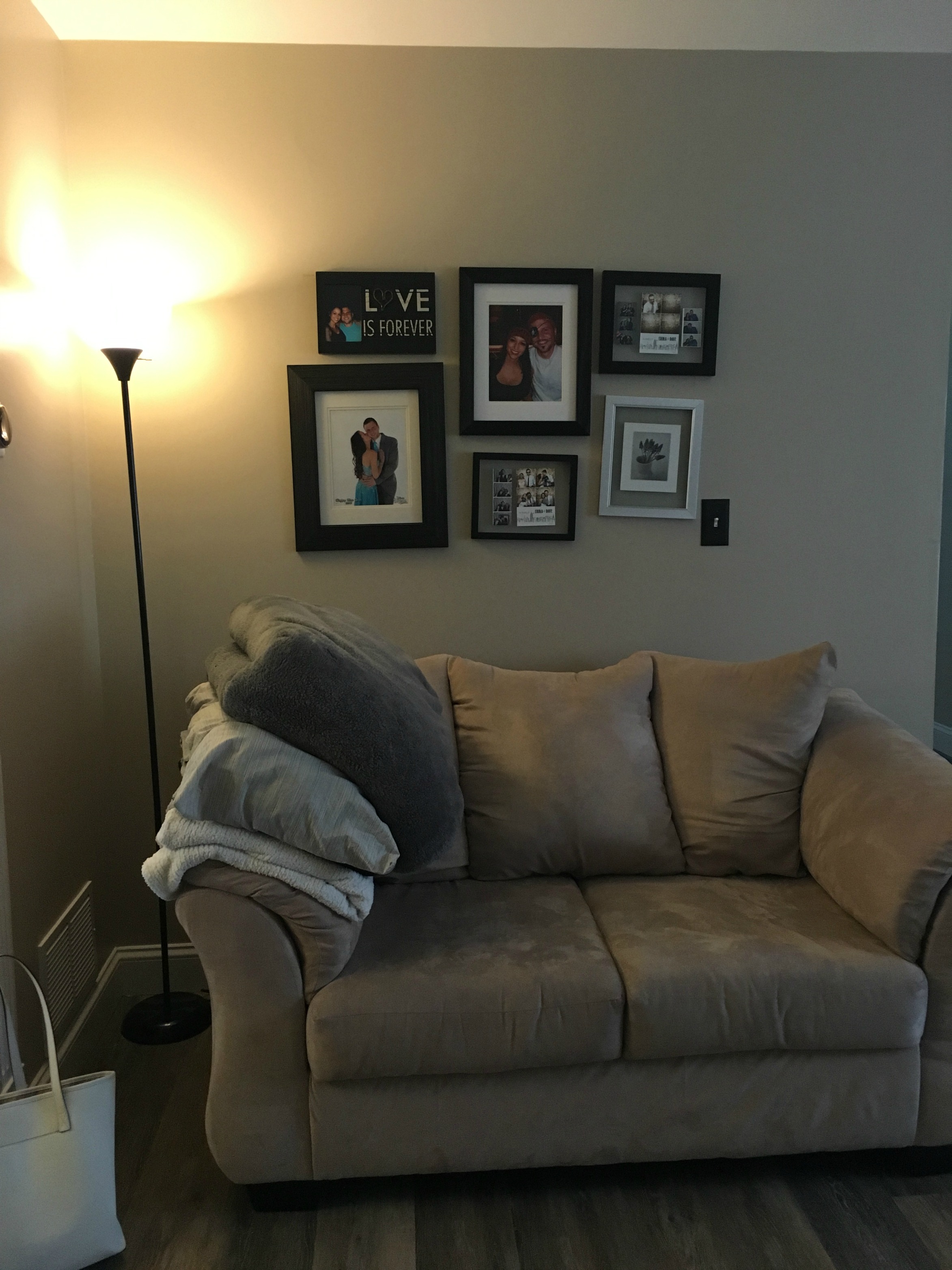 So, one of the important factors to doing this makeover was that she really wanted to stick to a budget. Try to reuse what they had and incorporate some new accessories, paint, and a few good DIY's to make the space of their dreams. You know this girl can work on a budget! I've got those budget projects going on all day and all night. I love the challenge of working with a smaller budget and I was of course excited to help.
The Makeover Plans
Bright and cheery paint
Shiplap Wall
Faux Beam
Ikea hacks
New chair for corner of the room
Cozy farmhouse accessories,
Painted Trunk for a coffee table
DIY Blanket Ladder
and DIY Floating Shelf
So, all these projects were done by Erika's husband Dave. He did all the makeovers on the ikea furniture, as well as build the beam, shelf, and add shiplap, etc.
It was so fun to see this room come together and now be the perfect cozy farmhouse family room for this amazing couple. I am more than excited to share this with you all, and if I've missed anything let me know.
Here's the AFTER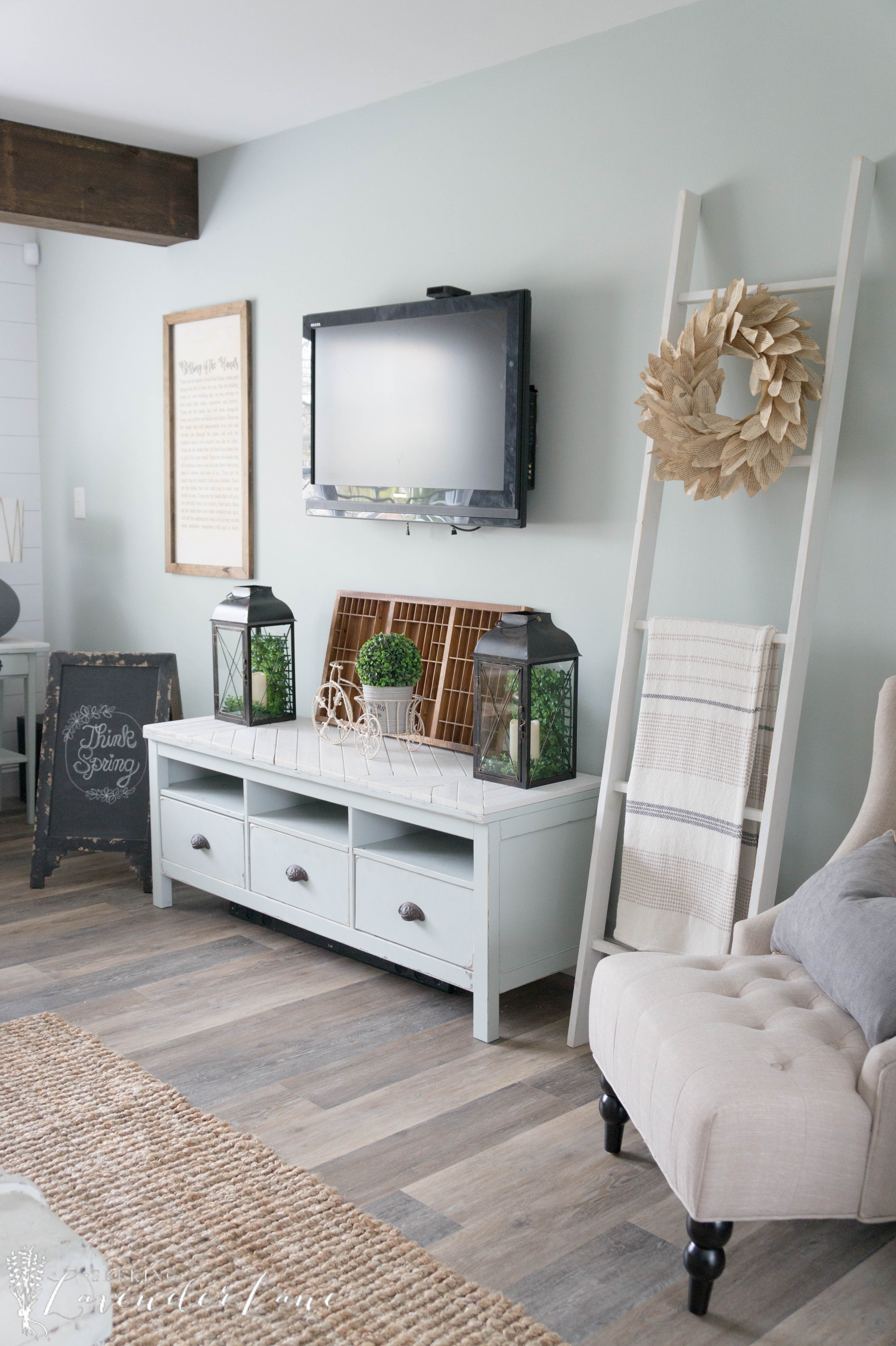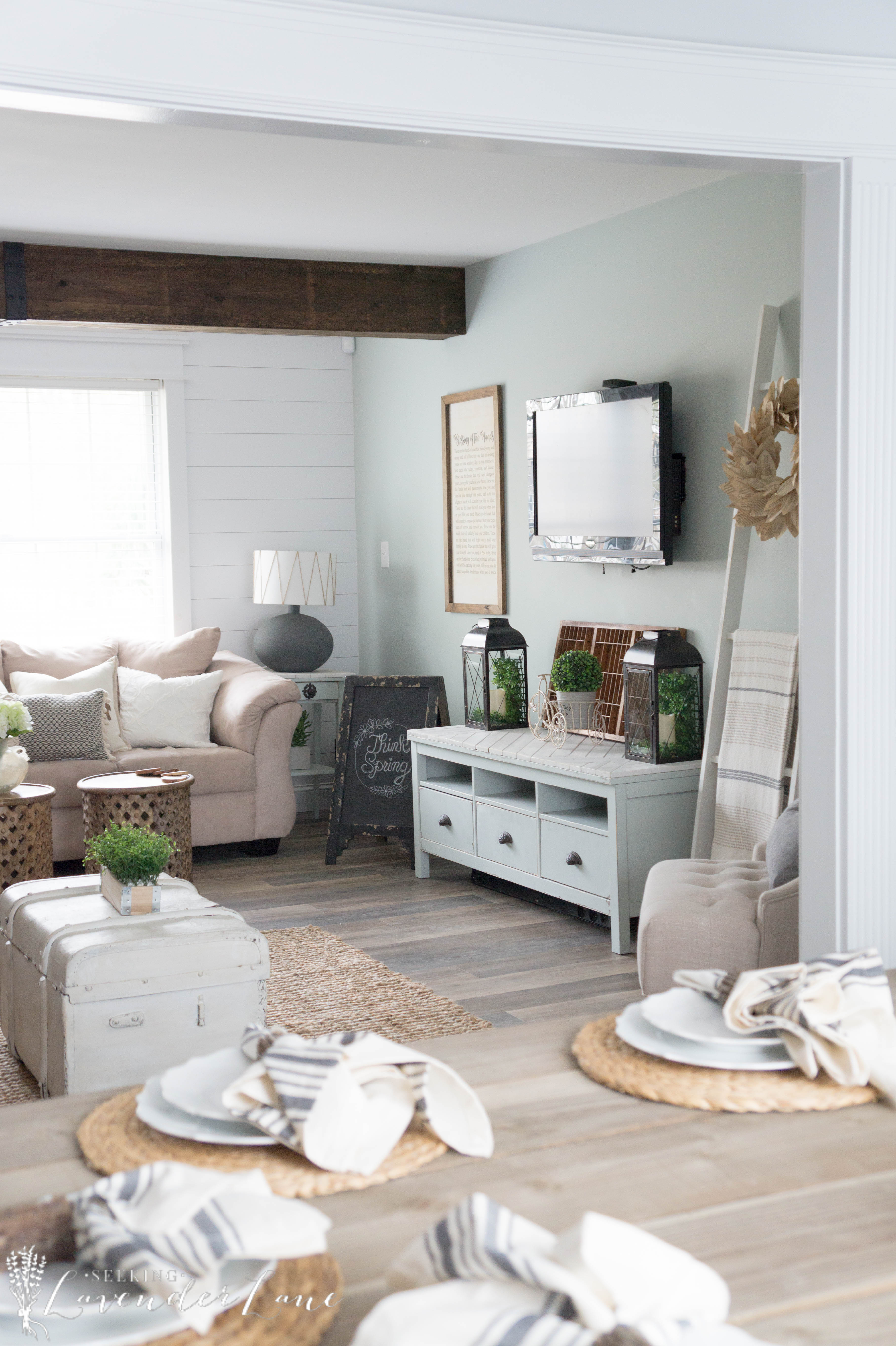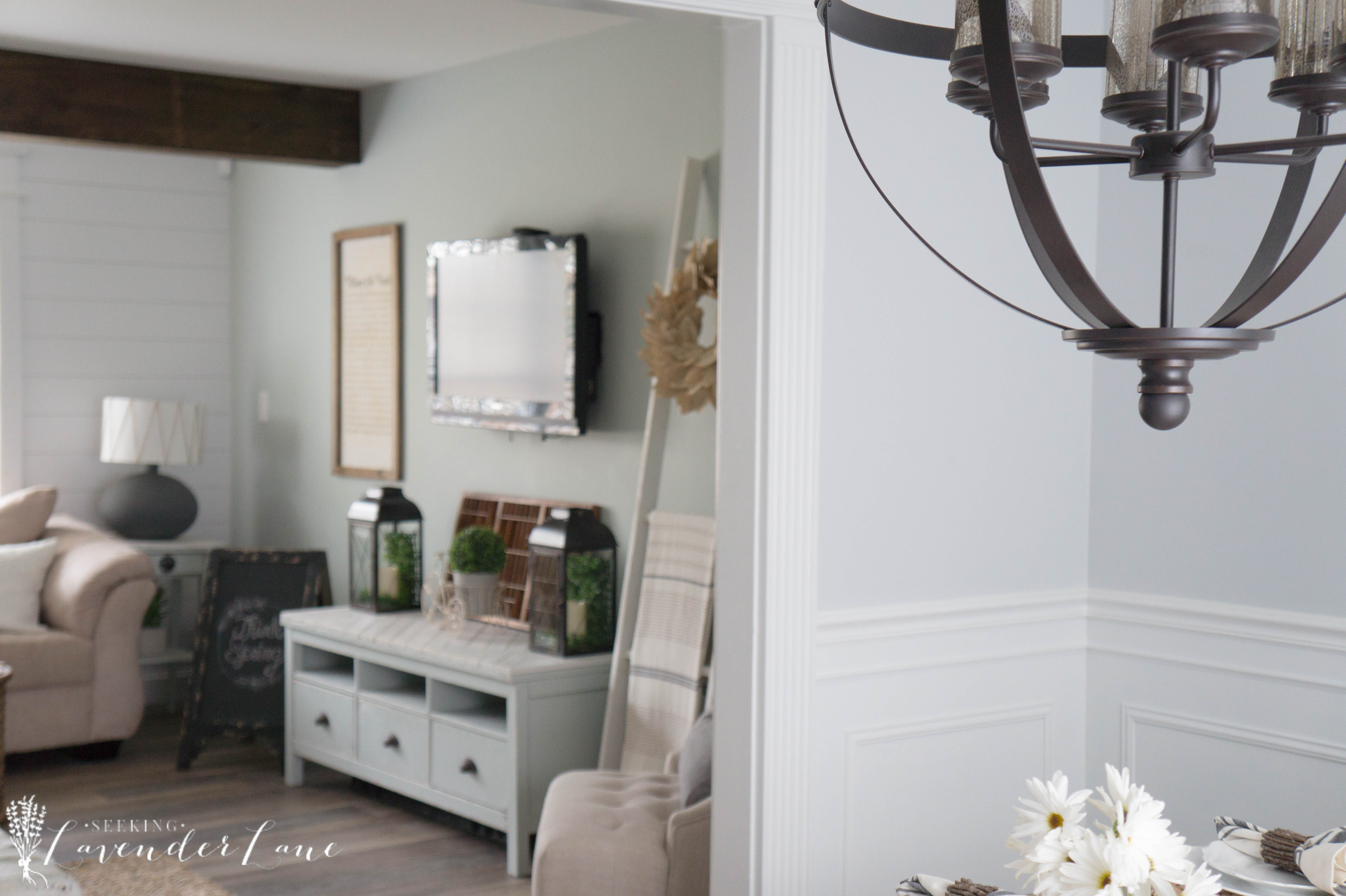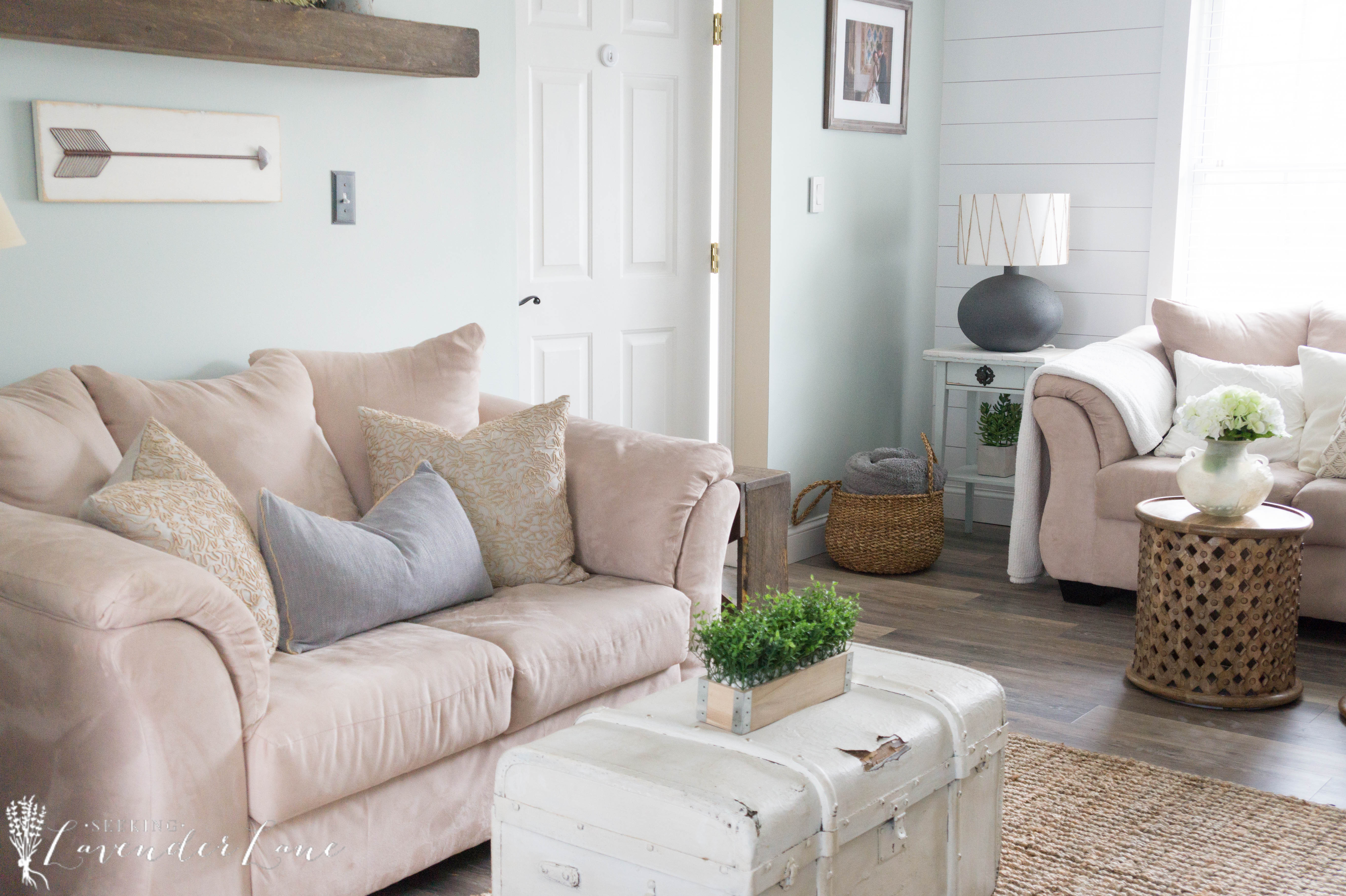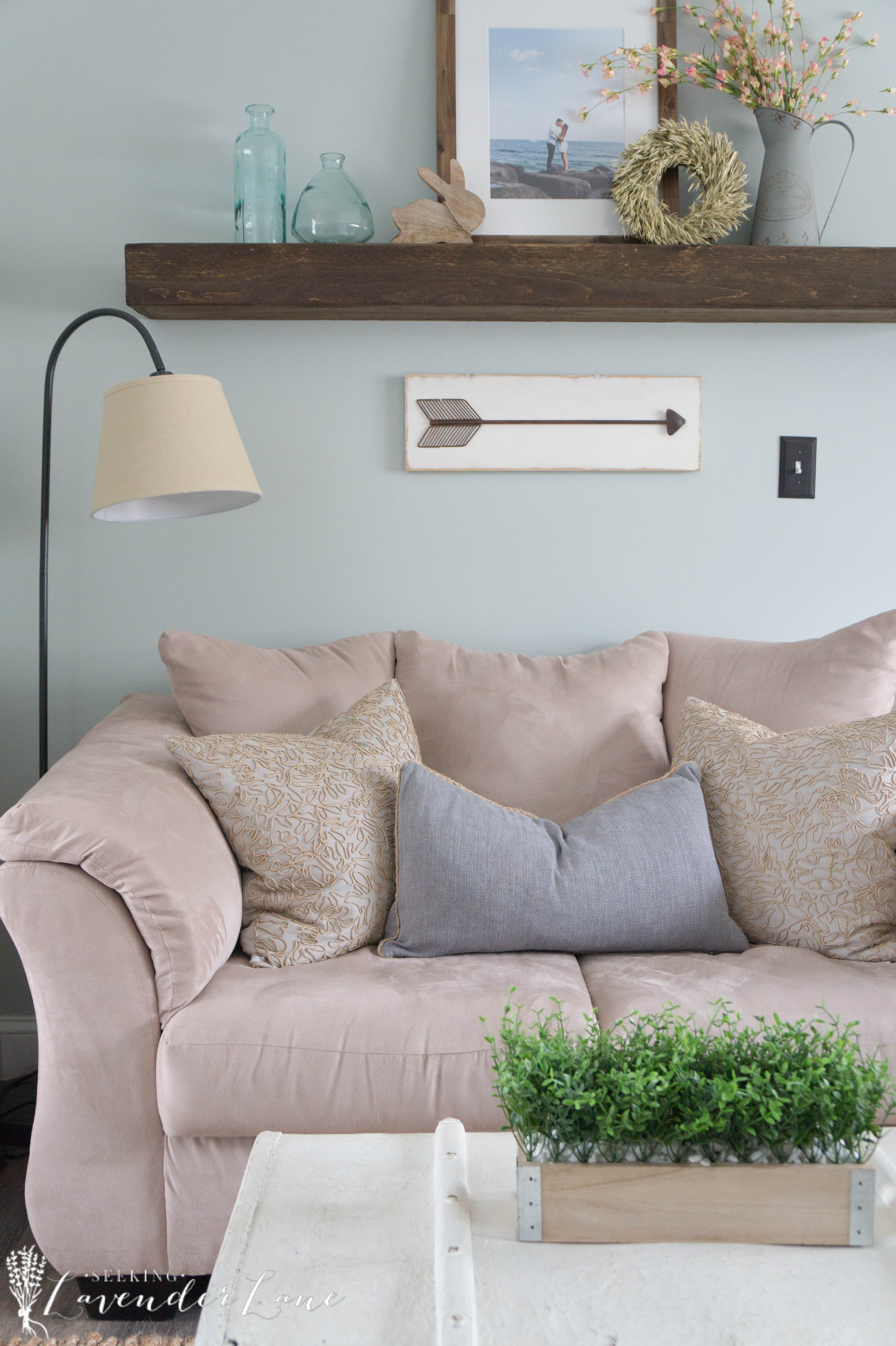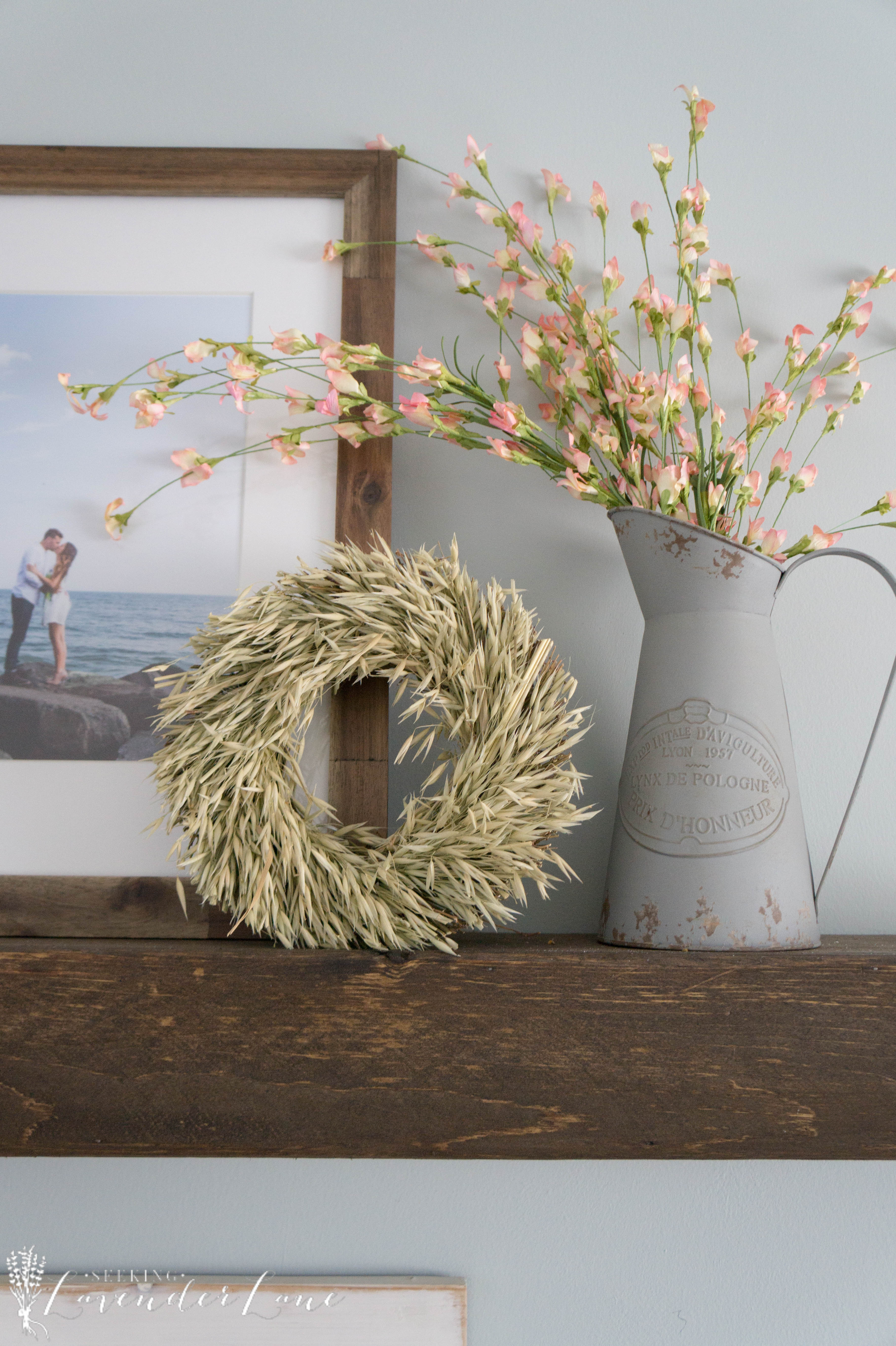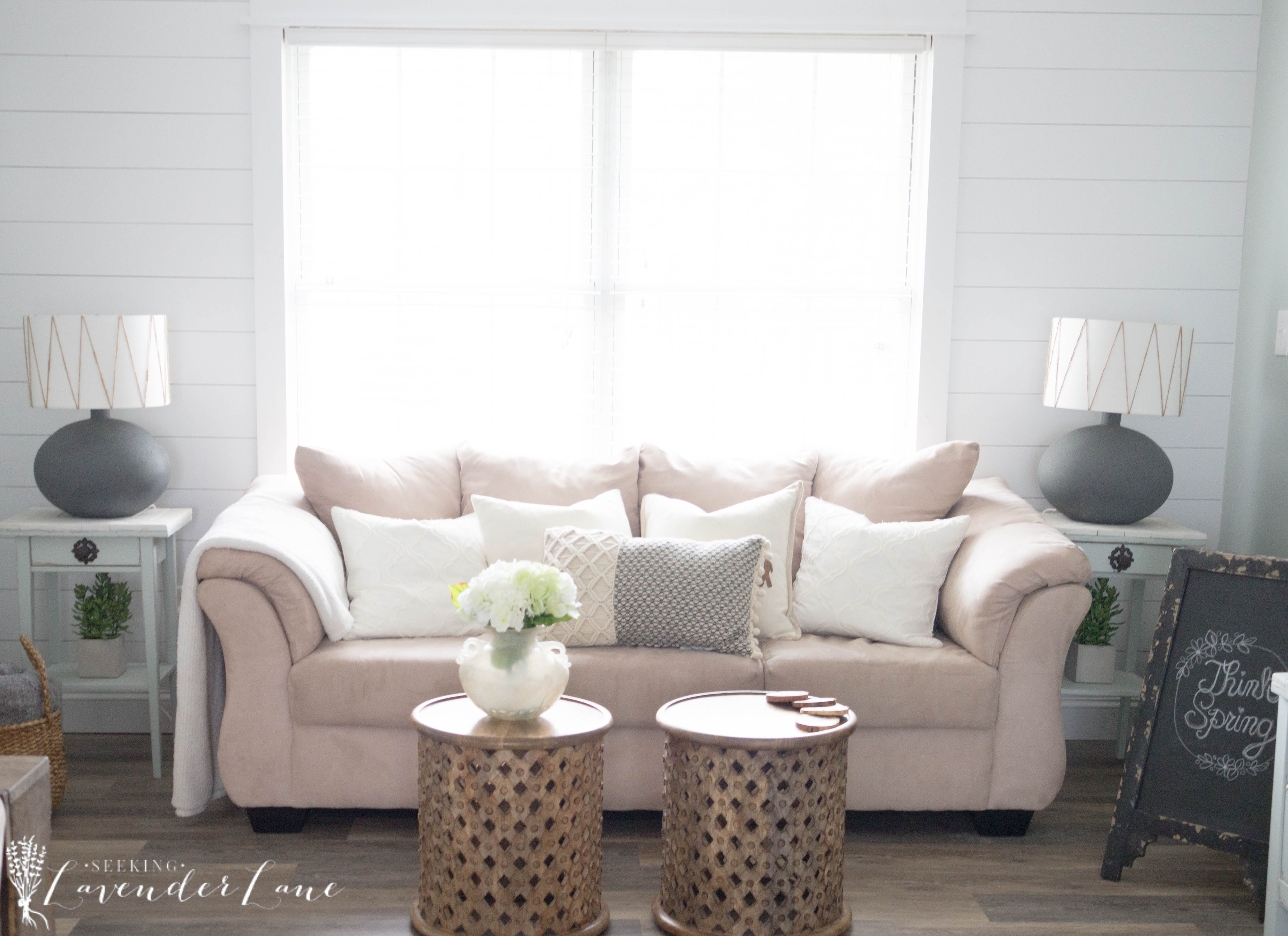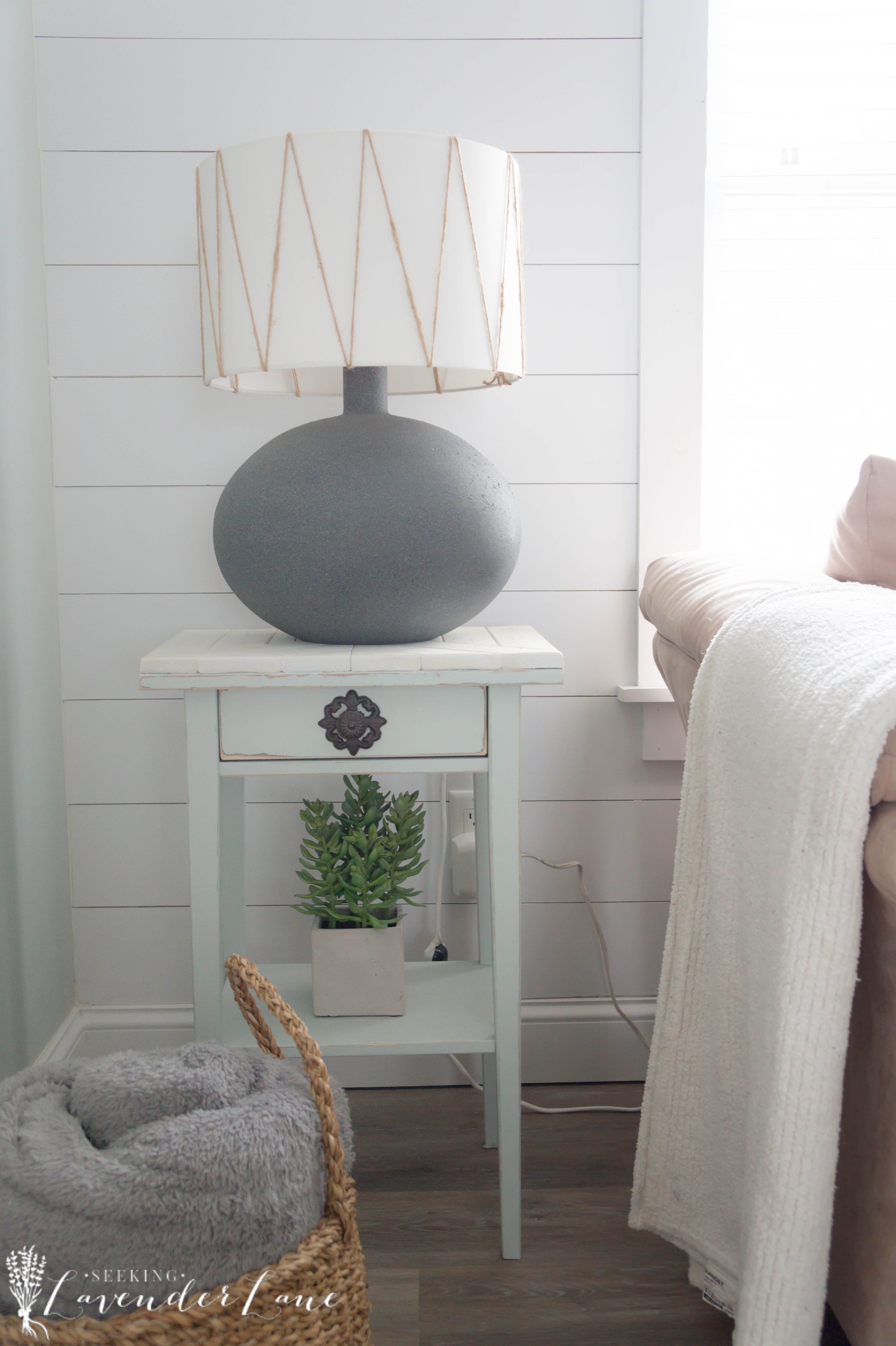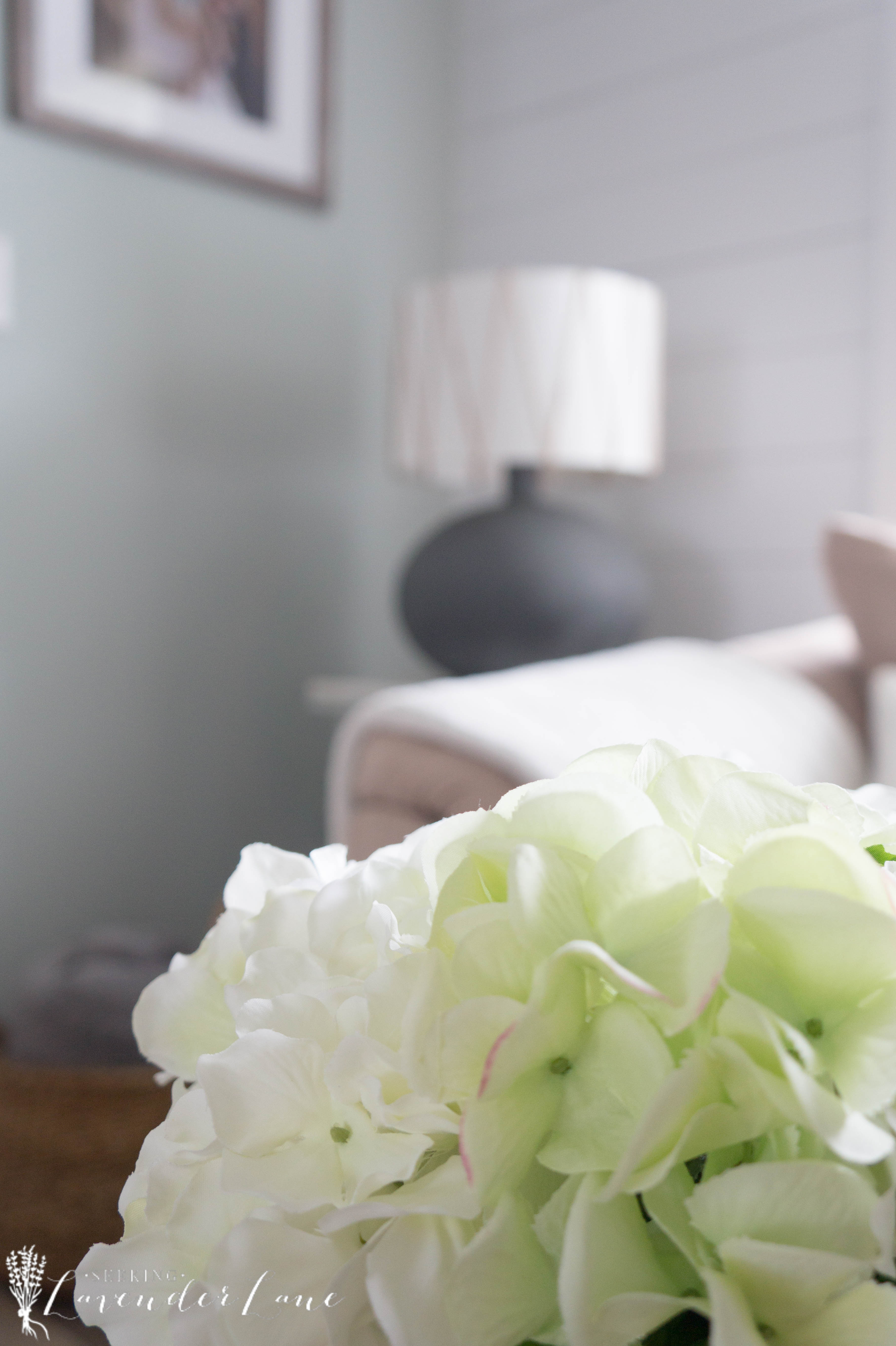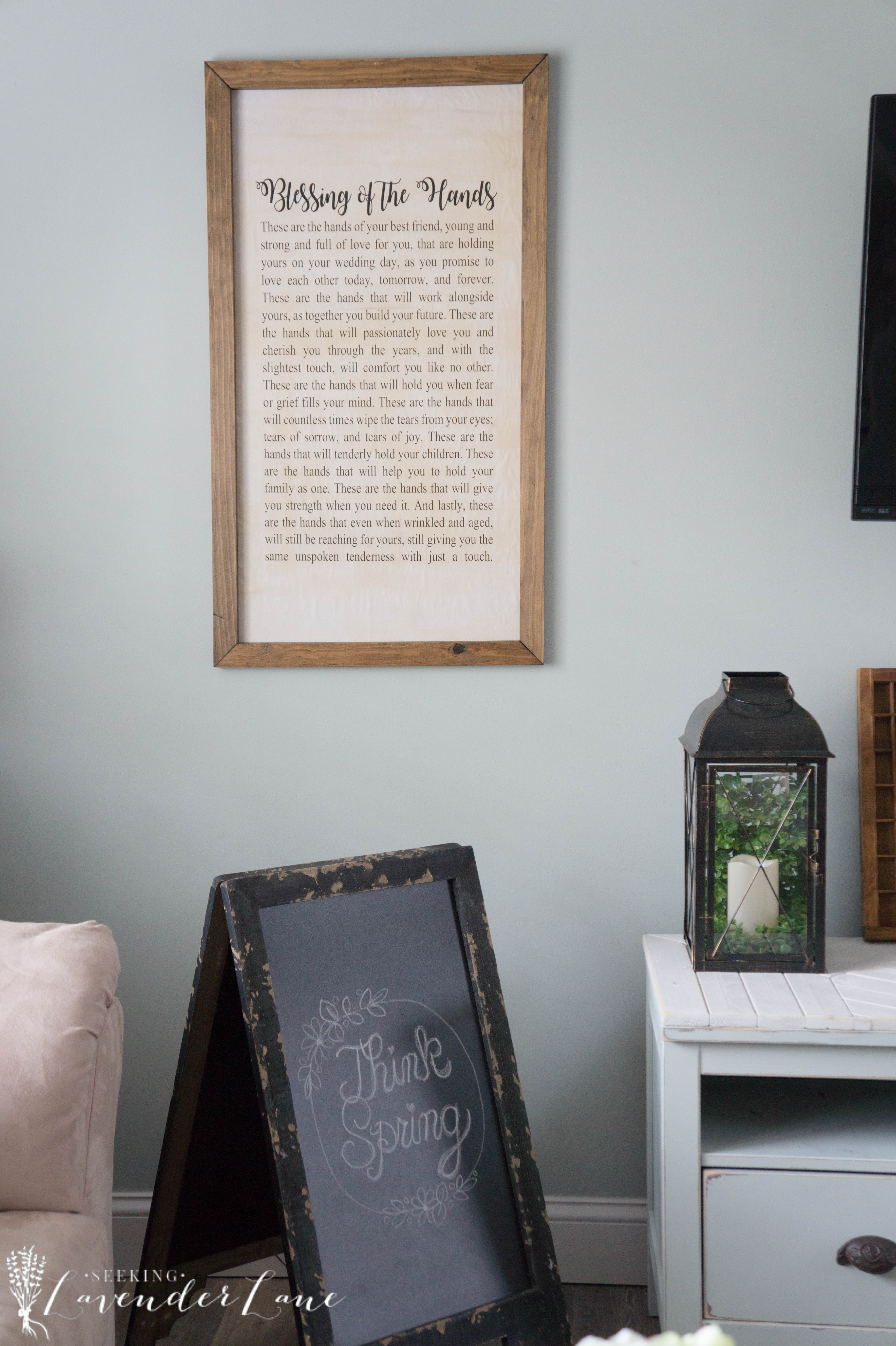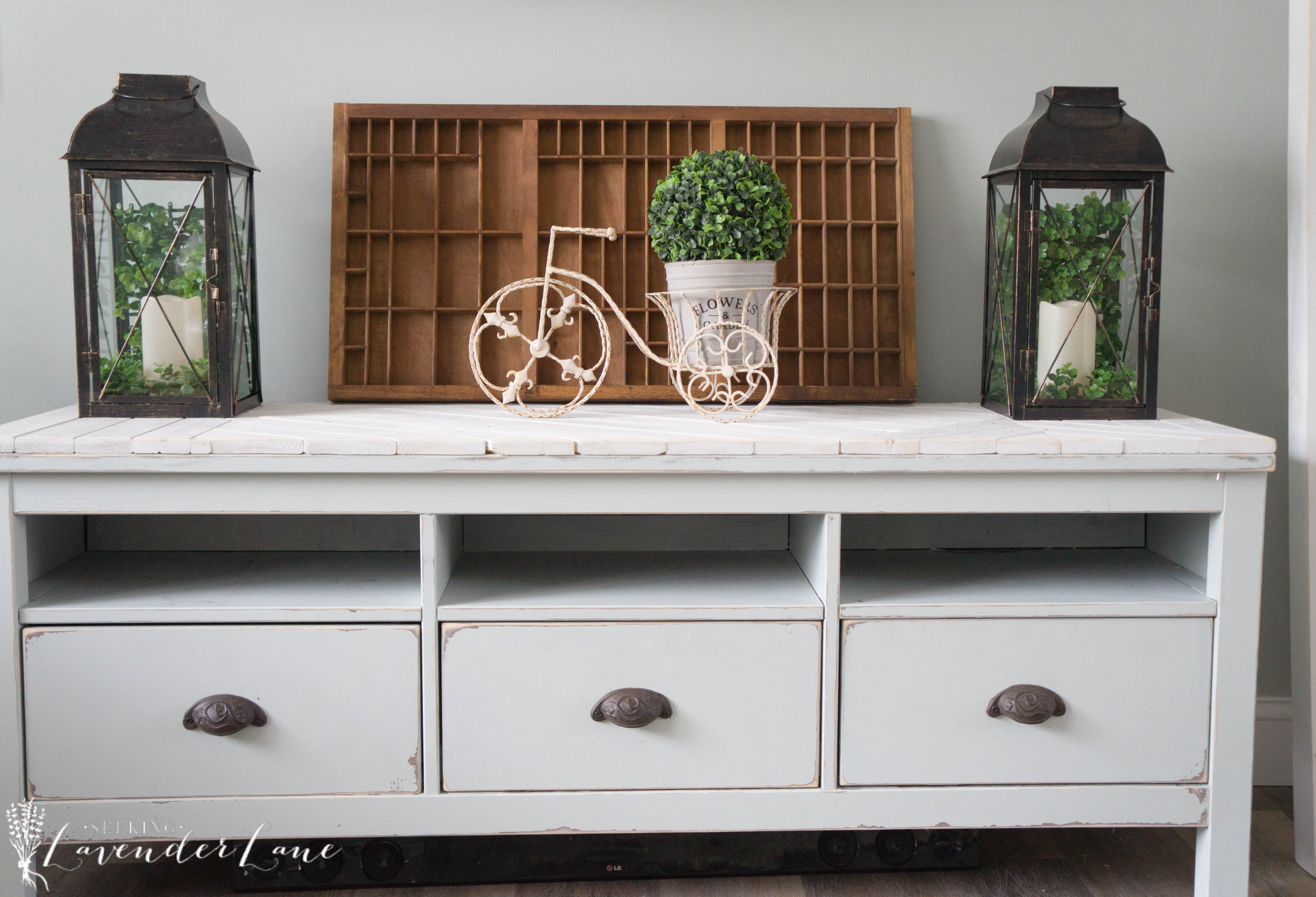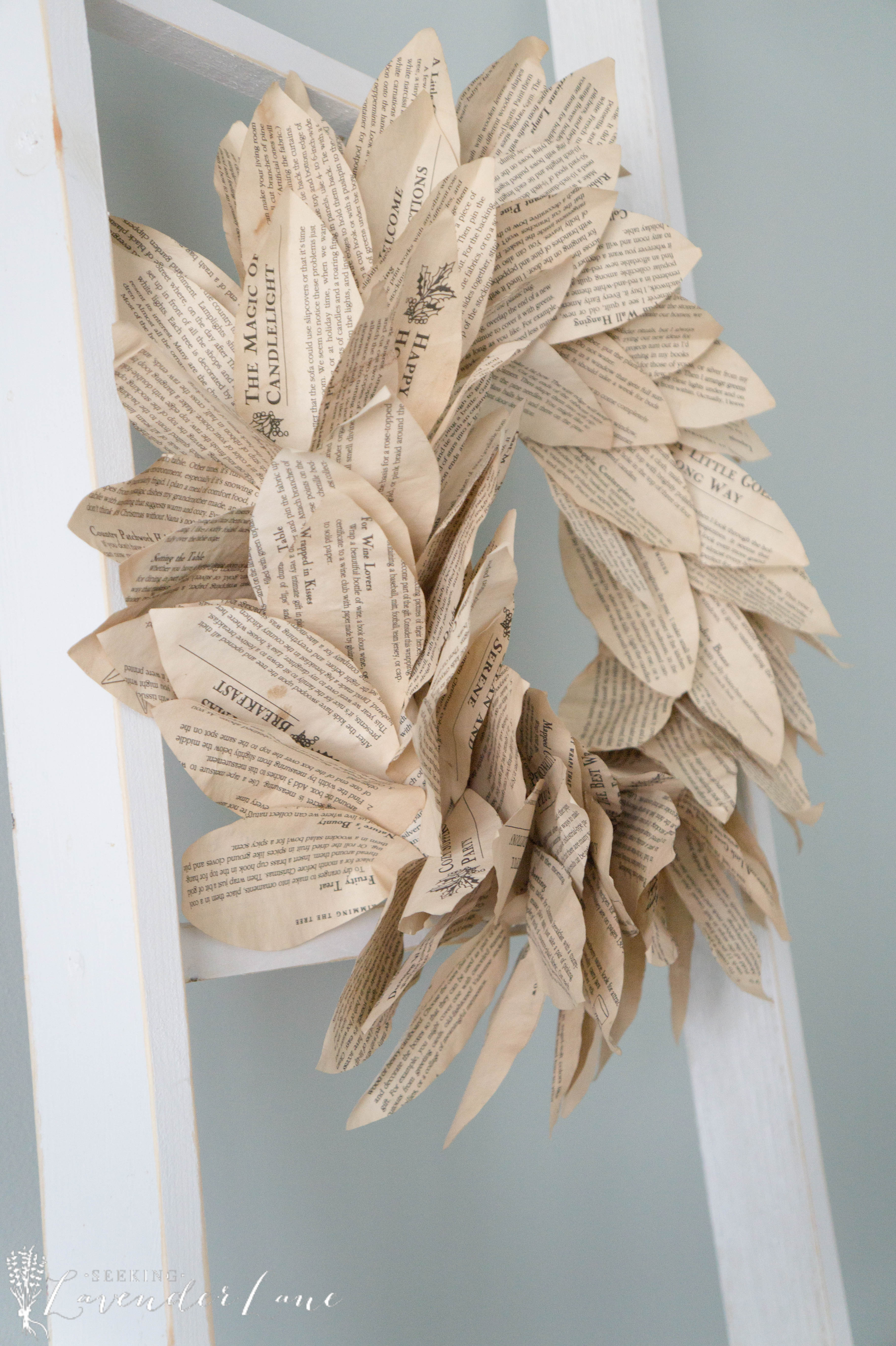 PLEASE PIN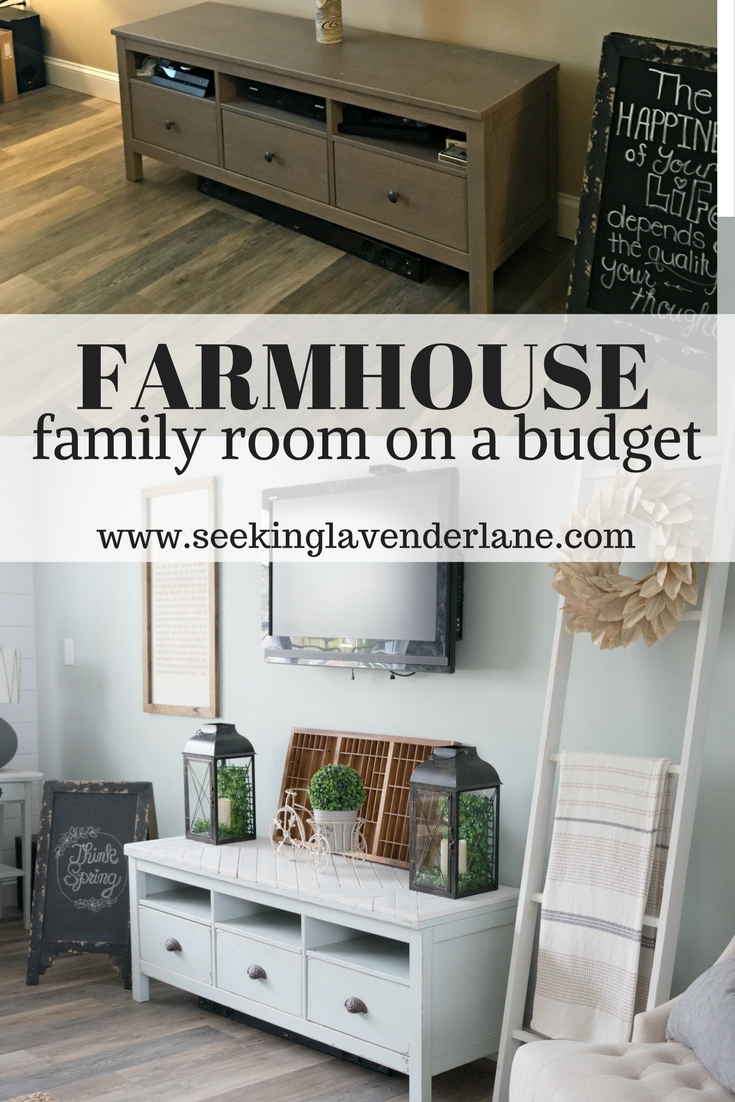 Shop the Look

PLEASE STAY A WHILE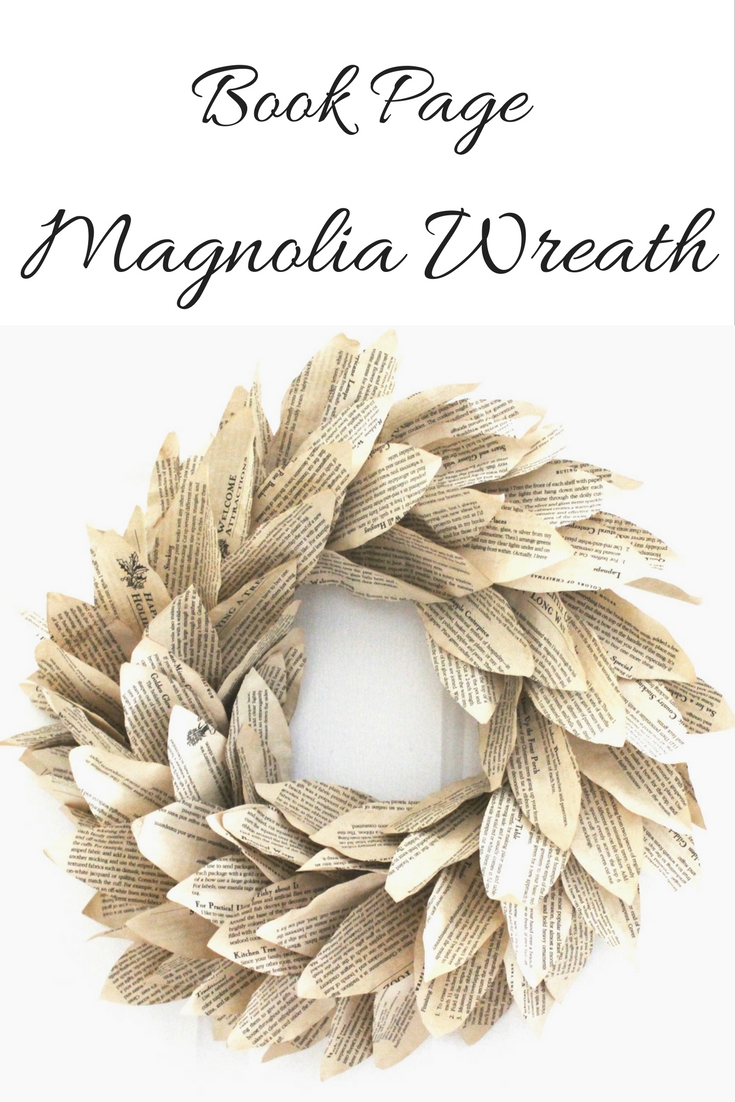 (Visited 604 times, 1 visits today)