Ahh its a little late, but I know how much we will appreciate this fireplace next year! We had planned back a year ago to warm our basement. I'll back track a bit here…when we finished our basement two years ago we had contemplated putting heating downstairs. The problem was what the problem always is lol…budget! We just did not have the extra money to heat the space and well, that was going to be a bit of an issue in the winter, but thank God for space heaters. It was a great solution the first two winters in there, but we knew we needed a better solution and how cool would it be to add heat and a focal point too?
This is post is in exchange of product with Dimplex heaters there may be some affiliate links that I make a small commission from.
We decided we would build out a fireplace in the basement to create heat and I was so excited to find some really stunning products on the market. There really was not another option for us so having an electric heater that provides both beauty and heat was the perfect way to go!
Our basement, is a bit different than the rest of our house. We went a little bit more modern down there and so when it came to the design of the fireplace I decided to go with something more clean and modern looking but that still brings my rustic elements. I truly love a clean concrete looking fireplace so I knew that would be the way to go!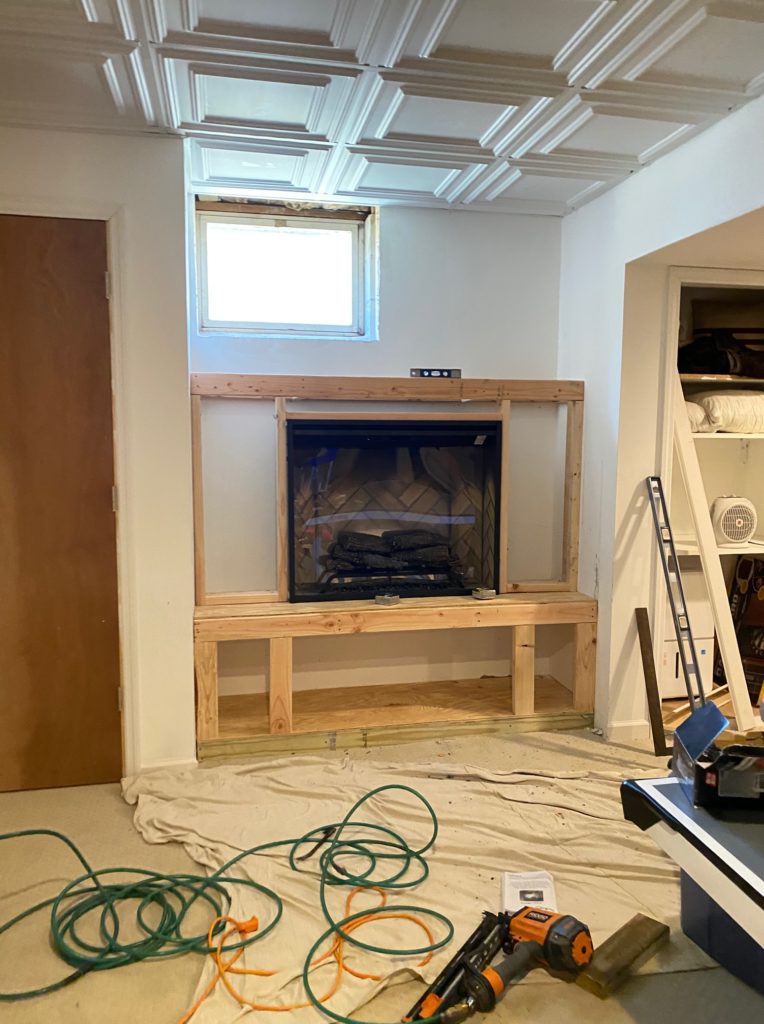 The plan to keep costs down was to use Ardex feather finish product. I've used it before on our previous counters which you can read about here! We did decide to hire out for the construction of the fireplace mainly because the area we planned to build it was below a window that needed replacing. Hubby just hired the same guy that framed out our basement to come back for a day and a half to replace the window, add sheet rock, spackle, and build out our fireplace. It was hubby's perfect solution to grocery store ingredients for and half home made recipe. It works best with our schedule and skills sometimes to have the professionals come in to do some of the work which saves us some time but also money since we usually do the finishing work.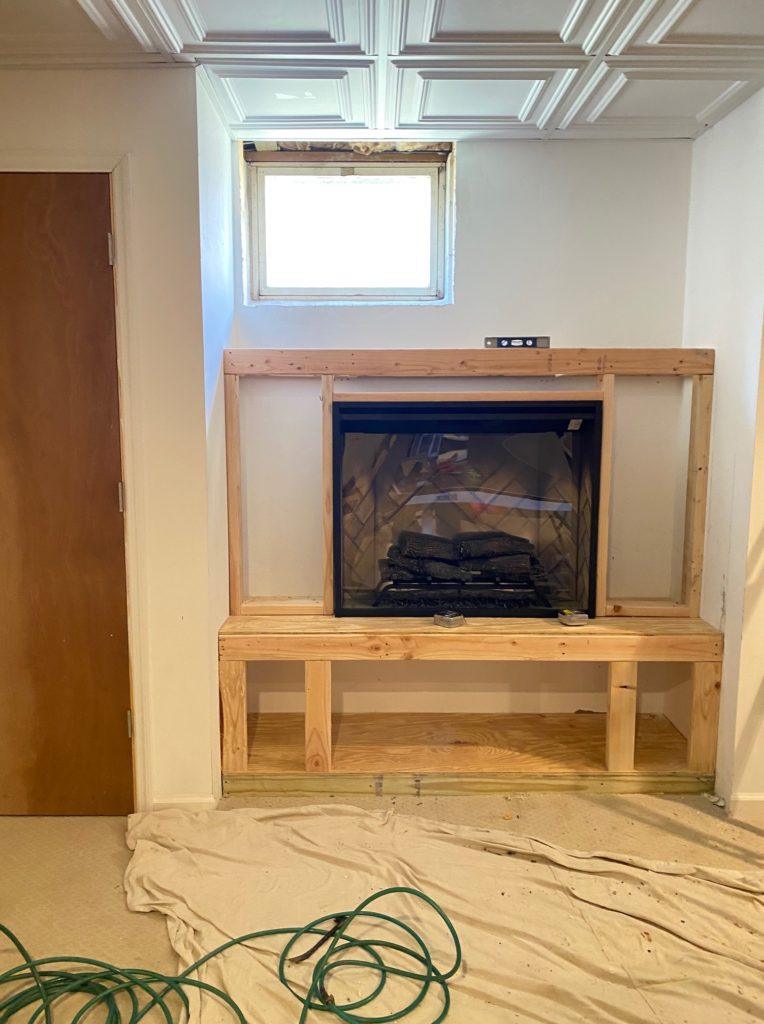 Once that was done it was time to add our Ardex layer (which I still want to go back and do one more layer) and some décor! (Sharing this over on my stories on instagram)
It totally cozied up this space and created a great focal spot. Another issue we had was the window being only on one side and adding a bigger window was not in the budget, so I decided to use this to my advantage and add décor to the right of the window and I love it (especially in person).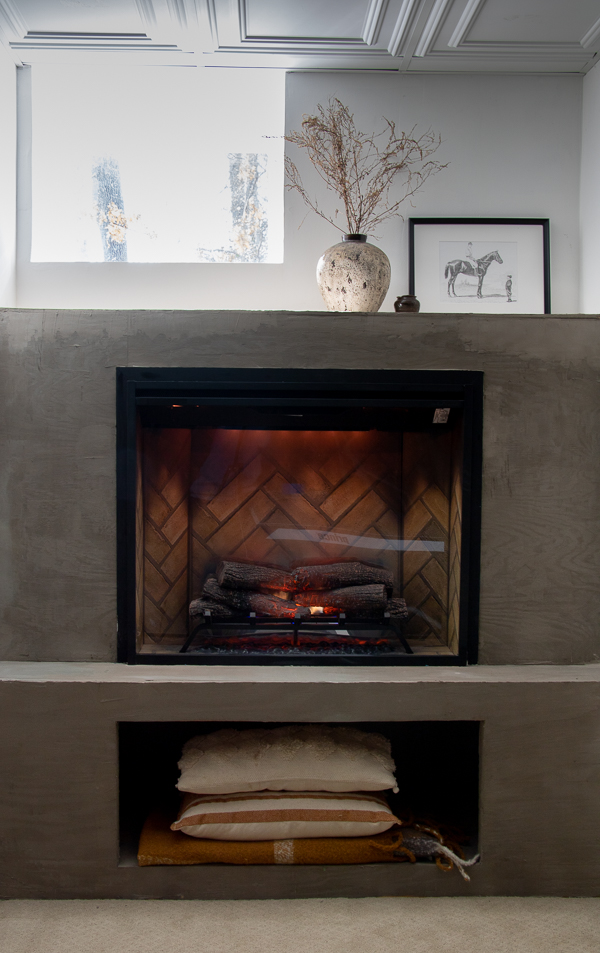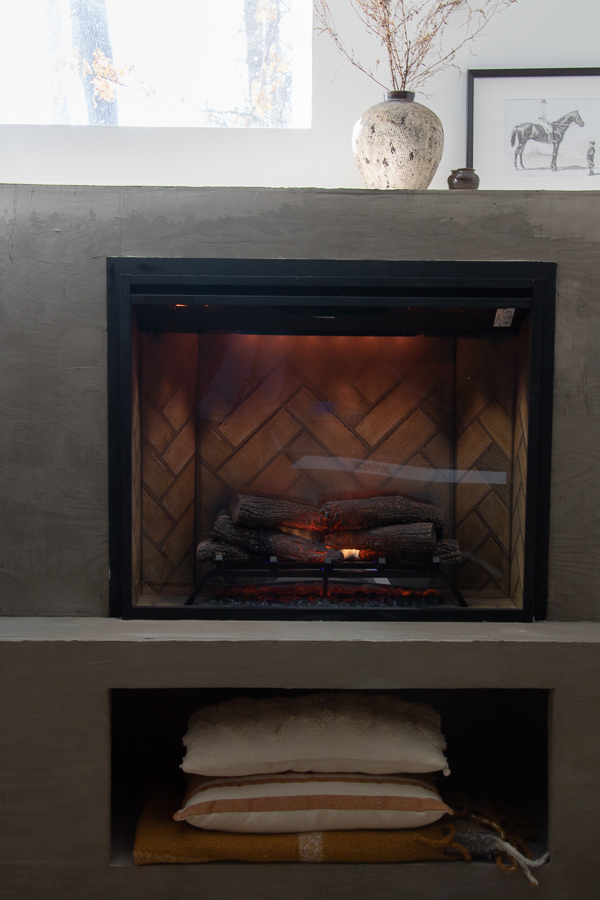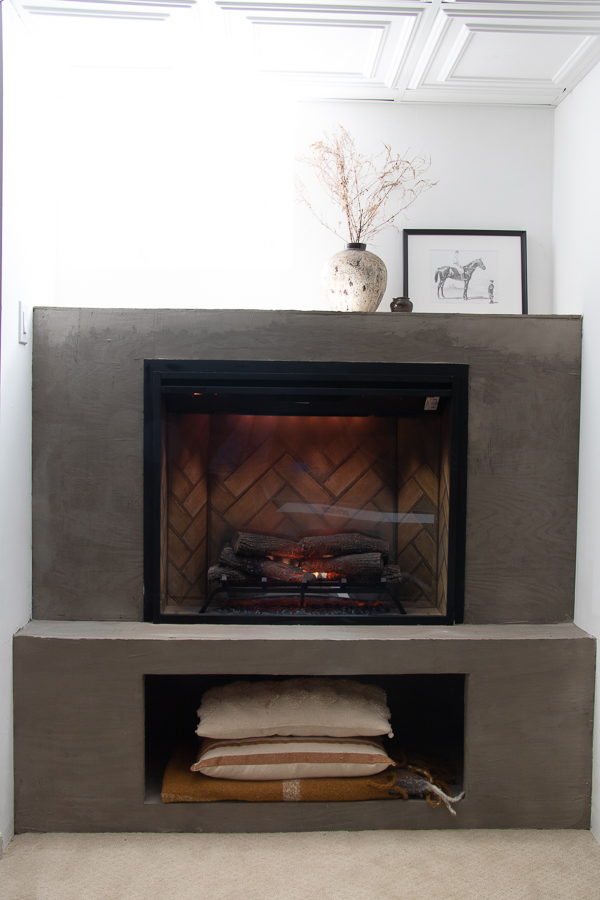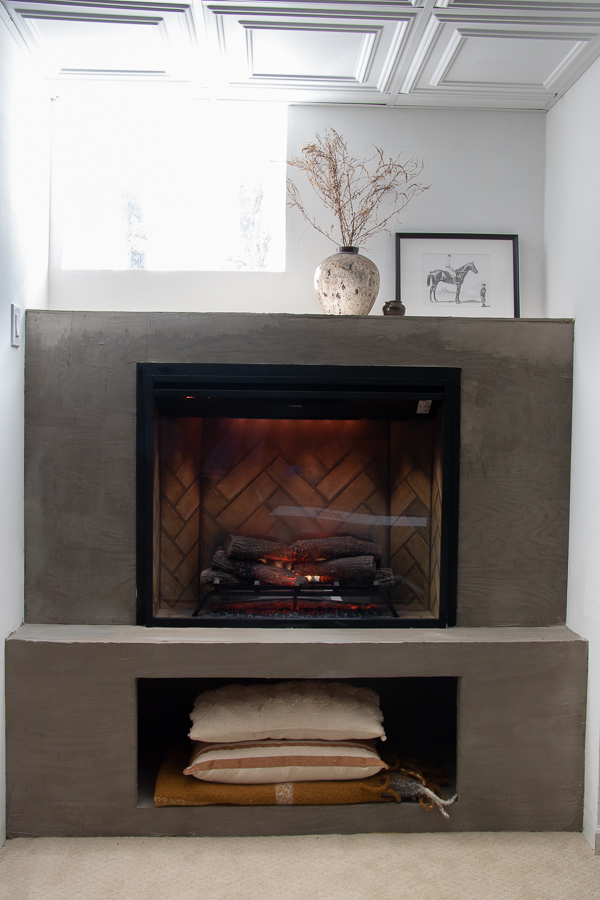 I think next winter I might add wood at the bottom to add more texture, but the fun part is you can just turn the fire and heat on with one click of a button on a remote. It's truly the best solution and my basement is not the best area to photograph, but truly it looks so wonderful!
Source List:
PLEASE PIN FOR LATER!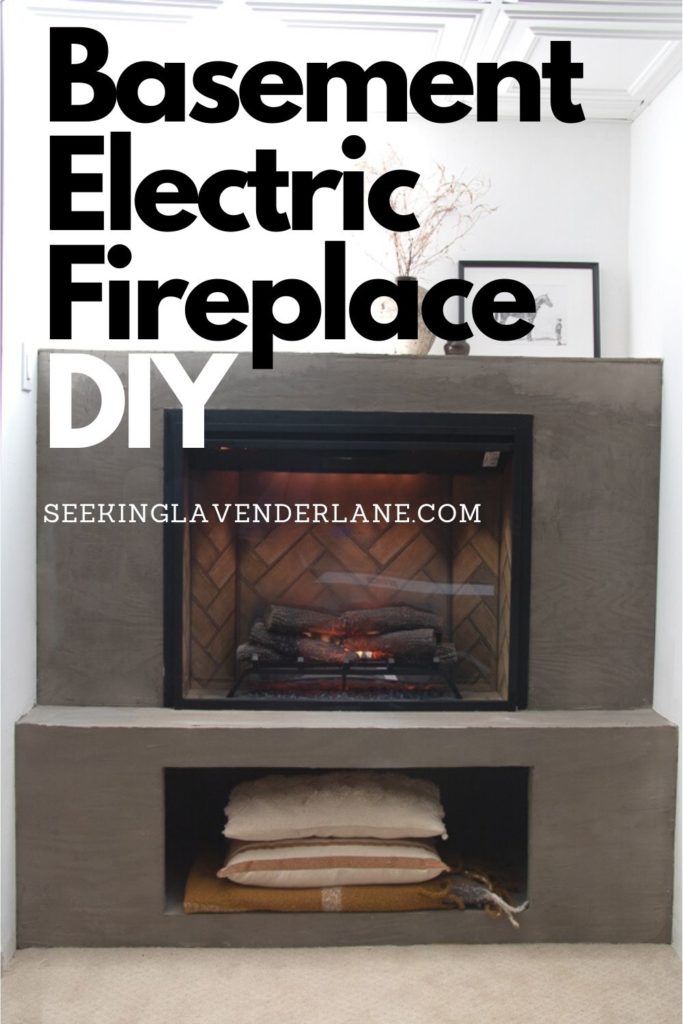 (Visited 705 times, 1 visits today)