We are talking all week long abuot European Christmas! Its truly a special way to welcome the festive month, decorations, and even food. I would just love to eat my way through Europe lol but how about we bring some of these new recipes into our homes. It will make for new traditions and allow us to experience our homes one more way…because cooking, baking, and tasting are just one way we can enjoy our homes even more.
Here is an amazing round up of European Christmas recipes, click the link to learn how to make these delicious dishes!
This Ginger Bread dutch baby cider apples skillet looks AMAZING!!!! Start your morning off with this one.
Crepes are quintessential in the European home, these look festive and delightful!
Ahh, this feels at home right here! Our Italian traditions always start with some antipasto. I love the look of the Rosemary wreath, that satisfies the creative in me.
This gorgeous Spiced honey-glazed halloumi & fig salad
Another excellent European inspired appetizer for the holiday are stuffed artichokes and this recipe is soooo good
Being Italian, I know first hand Italians love pasta and fish for the holidays.
Lidia Bastianich's Mezzi Rigatoni with Sausage and Escarole https://www.today.com/food/lidia-bastianich-s-christmas-recipes-pasta-salad-drinks-t120359
This German mulled wine is sure to get everyone in the holiday spirit!
Gluhwein Recipe from BBC goodfood
Surprise your guest with a special treat. These classic French candied chestnuts take time to make but are definitely worth the effort.
Classic French Marrons Glace
What's a holiday without a classic eggnog?! Of course I'll be skipping this, this year (sob) but homemade egg nog is definitely the best.
Italian anise pizzelles are just magical at Christmas. Alone they are amazing but be sure to make extra because they can be filled with nutella and rolled up for breakfast or sandwiched with ice cream. The added anise in this recipe captures the old world Christmas spirit. Scrumptious Anise Pizzelle
This is an heirloom traditional German molasses ginger cookies recipe
Lebkuchen.
This is my favorite verrrry rich hot cocoa! I made it last year in my copper pan and I can't wait to do the same this year. Grab this amazing rich French Hot Cocoa recipe.
I hope you enjoyed these amazing recipes, pin away and let me know what you decide to make this Christmas season! Or if you have an amazing family recipe that has been handed down from your European heritage, I'd love to hear about it.
Please Pin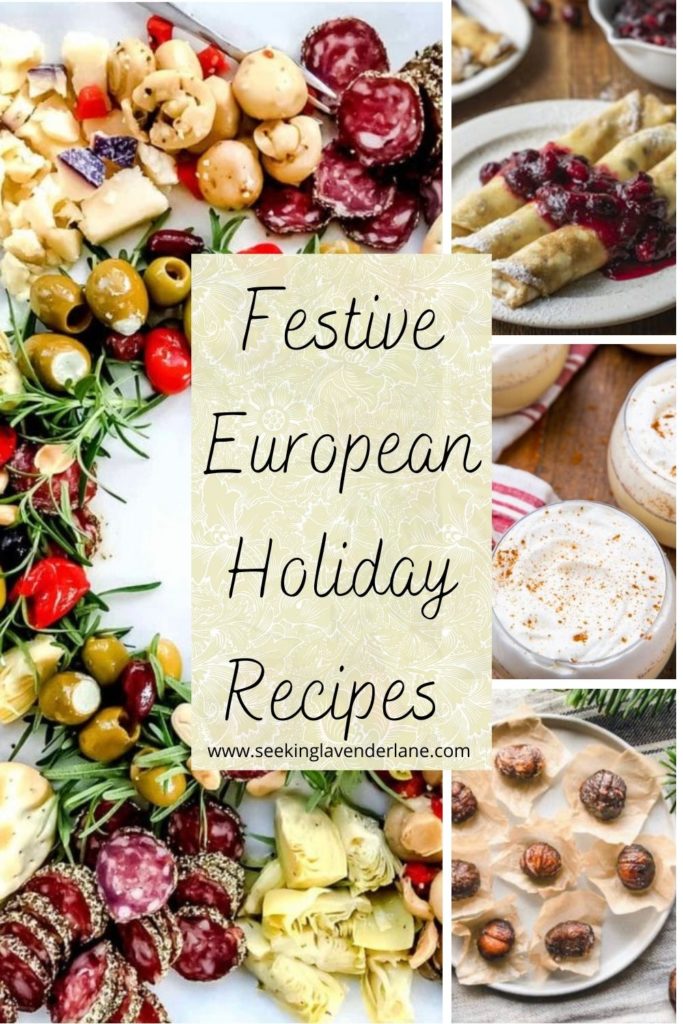 (Visited 1,058 times, 1 visits today)