Our European cottage…I've been so excited to decorate our shed for Christmas and though it's not completely done (I gave up since it has been getting too cold, I'll circle back in the spring) I figured a Christmas tree, and some festive warm touches would bring that European Christmas feel out here to our little she-shed/cottage.
I'll be sharing more to our Instagram page with a video tour today, so be sure to check that out!
Come on in to our European cottage dressed for Christmas!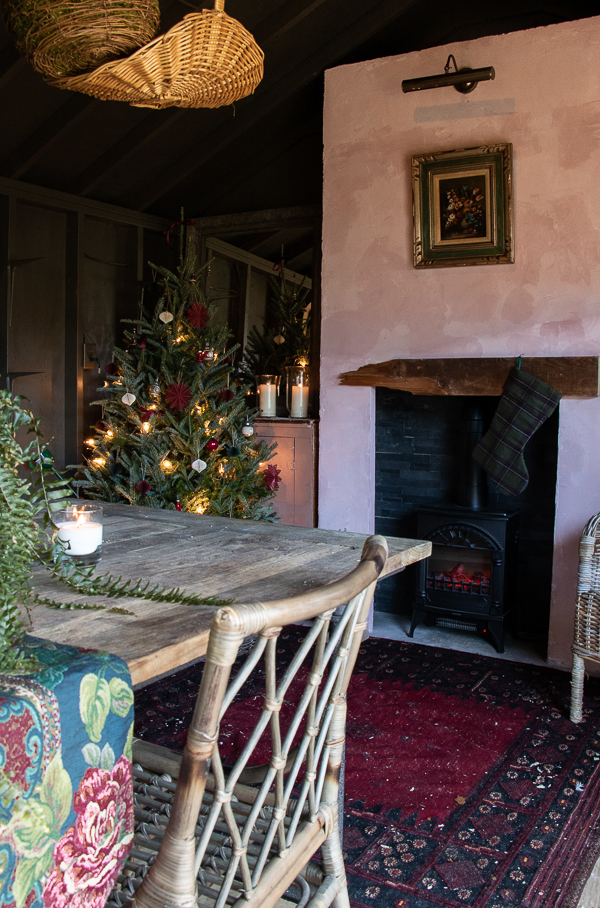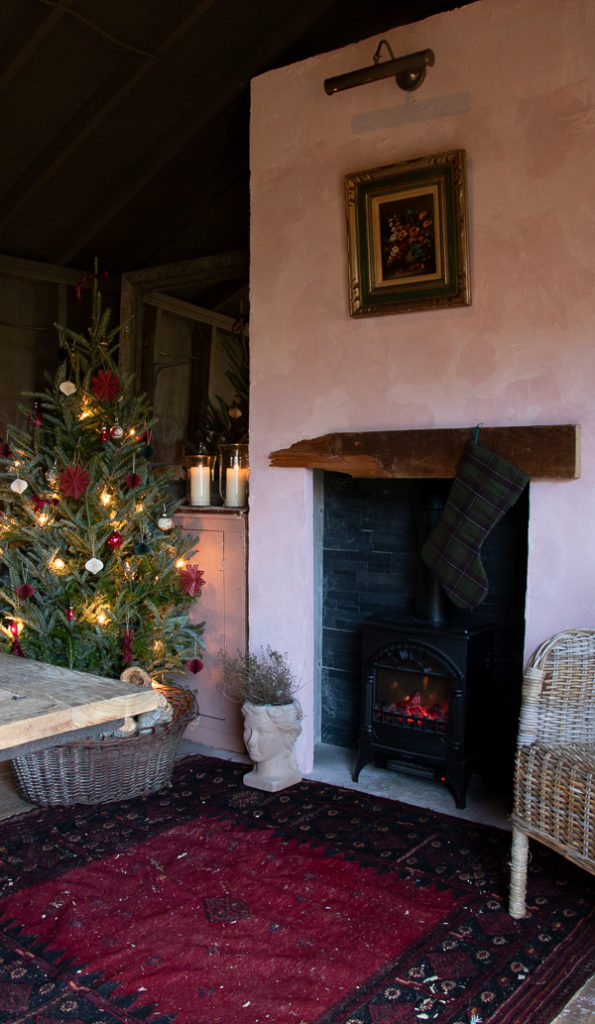 The space just needed a few touches, some pops of red, and of course a Christmas tree! The simple paper ornaments are from H& M home (currently sold out) mixed with some vintage. Keeping it very simple for that classic Nordic feel. The vintage rug was perfect with that added touch of red, and then a simple stocking and some pops of burgundy.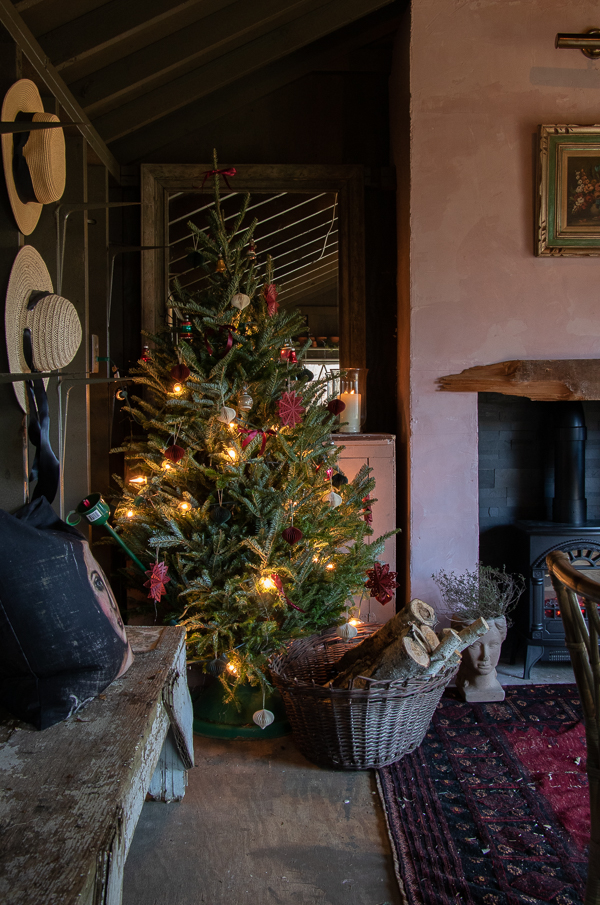 I tried out a Christmas skirt here but it felt so cluttered, so I found this vintage basket a few weeks ago at a Barn sale and it was the perfect way to hide the base with some fire wood from our backyard.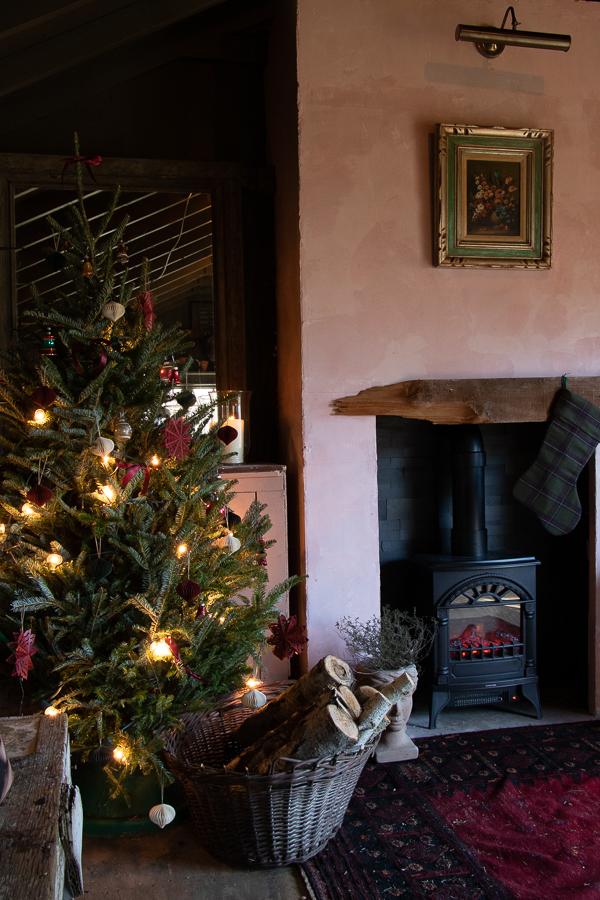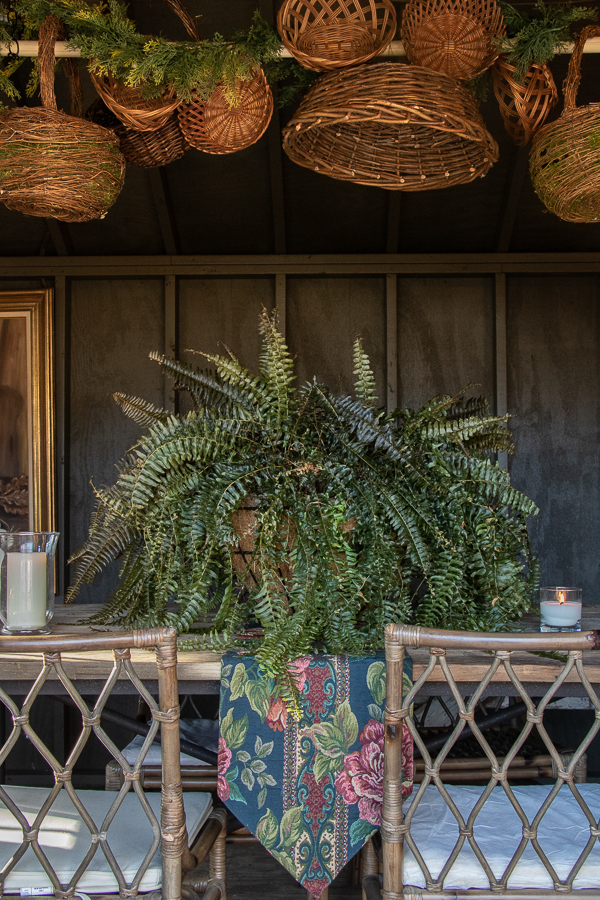 I know Ferns are not usually a Christmas green, but this beauty grew so much (thanks to our gutter) and I thought what a great centerpiece it would, paired that with some candles and hurricane vases.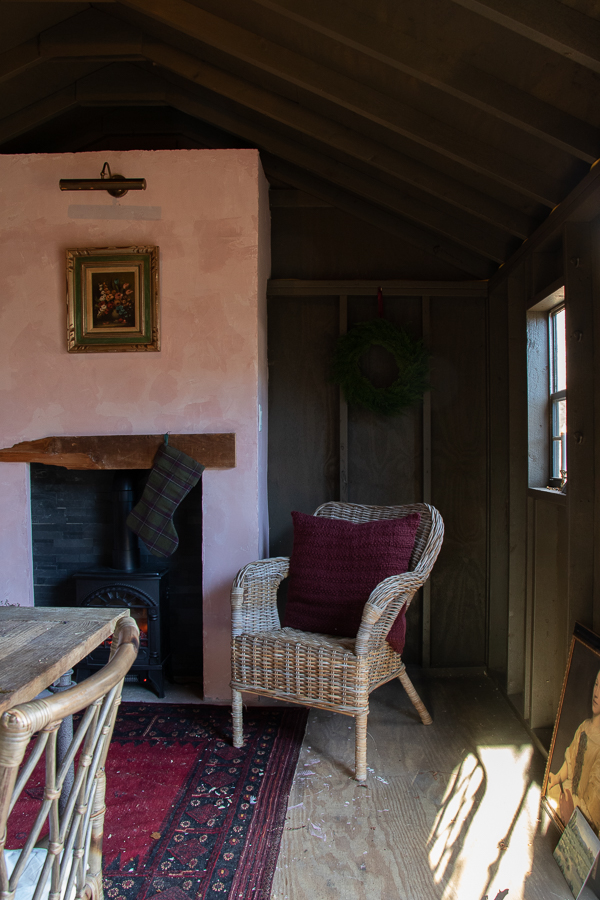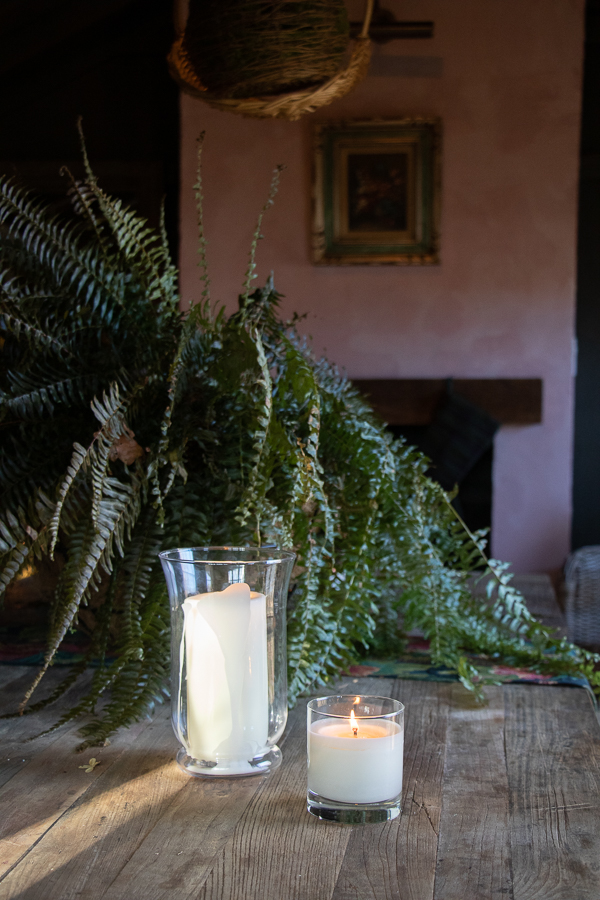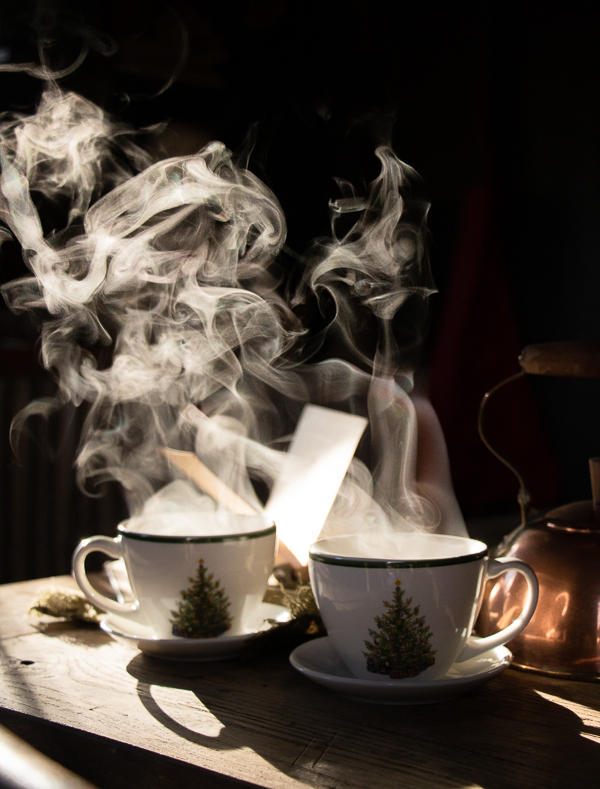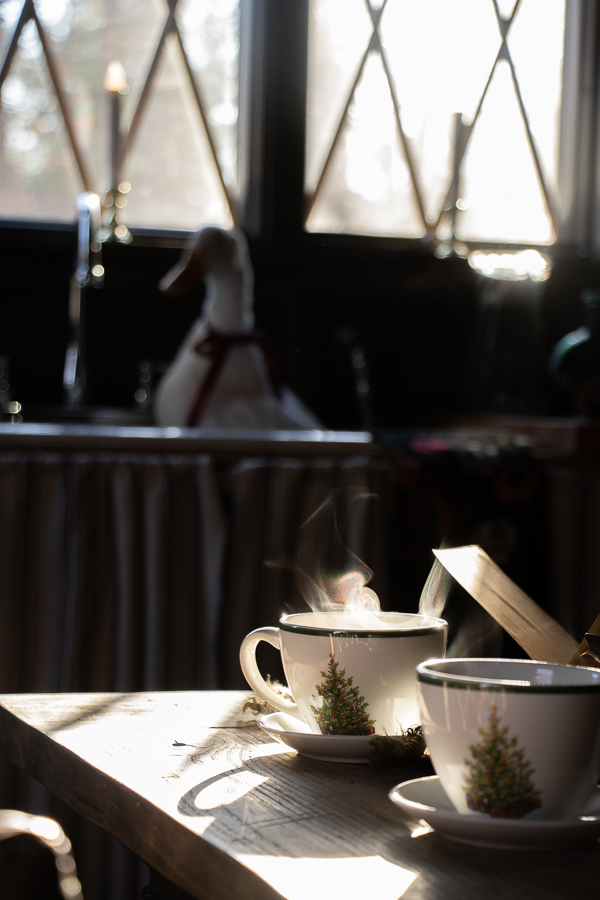 Nothing like a hot cup of tea and a duck in the sink to give more of that English feel to our little cottage.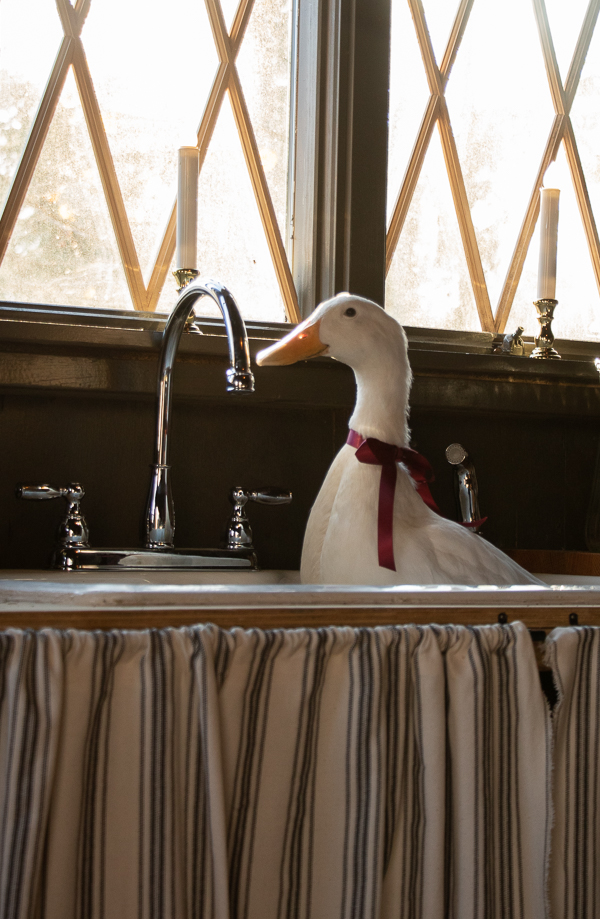 Juliette was a good sport about hanging out in the sink while I snapped a few photos. Though a few turned out a bit blurry.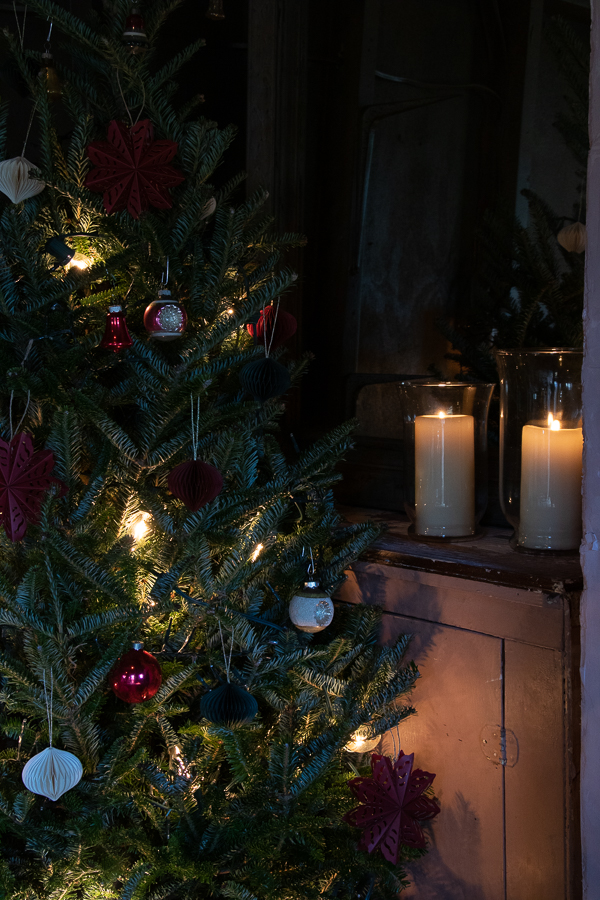 I hope you enjoyed our European cottage tour! It's got a ways to go still, but sometimes its good to pause, and appreciate how far you've come. I look forward to some cozy days here during this next month…and then of course all the spring days of gardening and greens in here. If you missed part I of our shed reveal, check that out here.
PLEAE PIN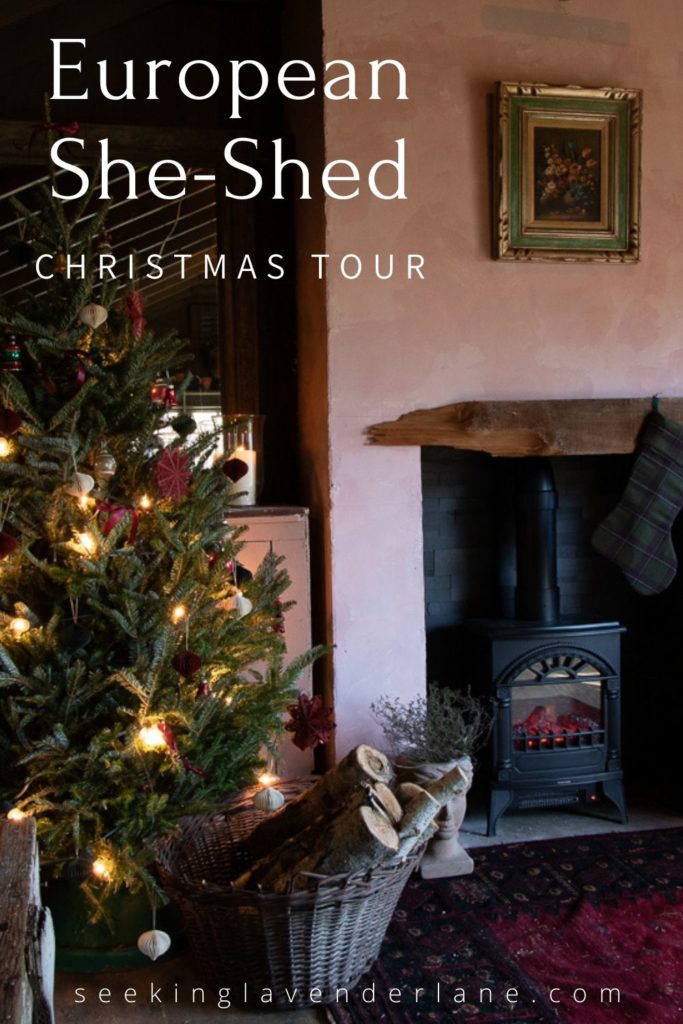 (Visited 2,674 times, 1 visits today)