European She-shed reveal
I know I started talking about this She-shed back in March and I am just starting to finally see it come together. Once we finished the duck run, I think we just got tired of DIYing….especially in summer. I think it was good to just enjoy our summer weekends and put aside some of the BIG projects. That doesn't mean I did not miss a good reveal and watching a room go from my imagination to life…so with the weather cooling we decided to give it a go!
First let me remind you of the she-shed design boards that I had designed months ago…I decided on a moody gray-brown color and some of the other details like lighting, a fireplace, and flooring are still in the works, but the sink side of the shed is done! We wanted to get a working sink out here so we could easily take care of the duck s and I scored a beautiful Kohler cast iron sink on Facebook Marketplace for $30!!!!
HERE's the BEFORE!!!! We had the counter in here, but this was right before we painted!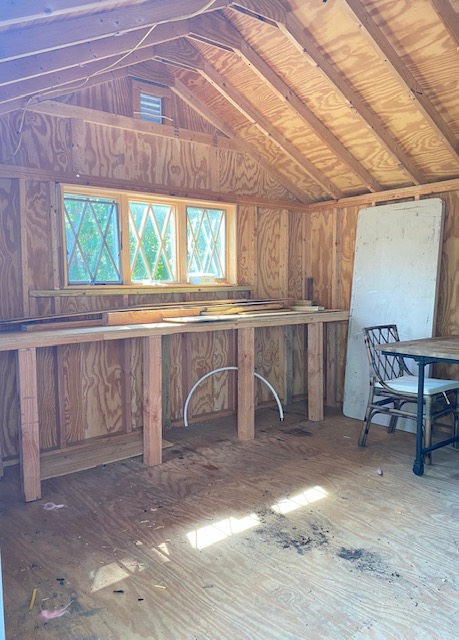 And the AFTER!!!!!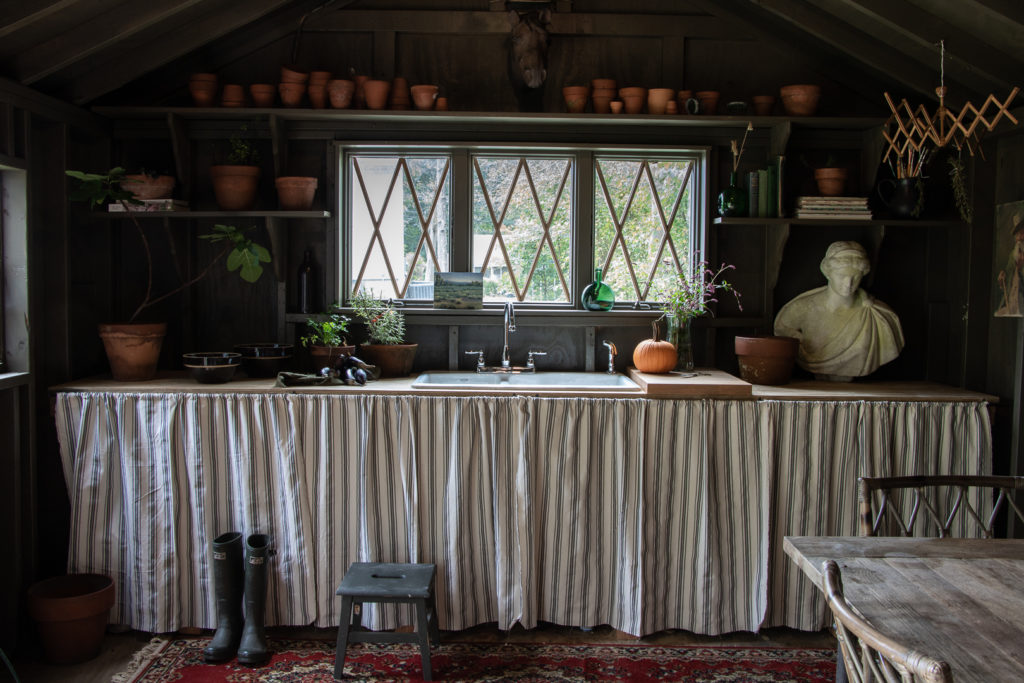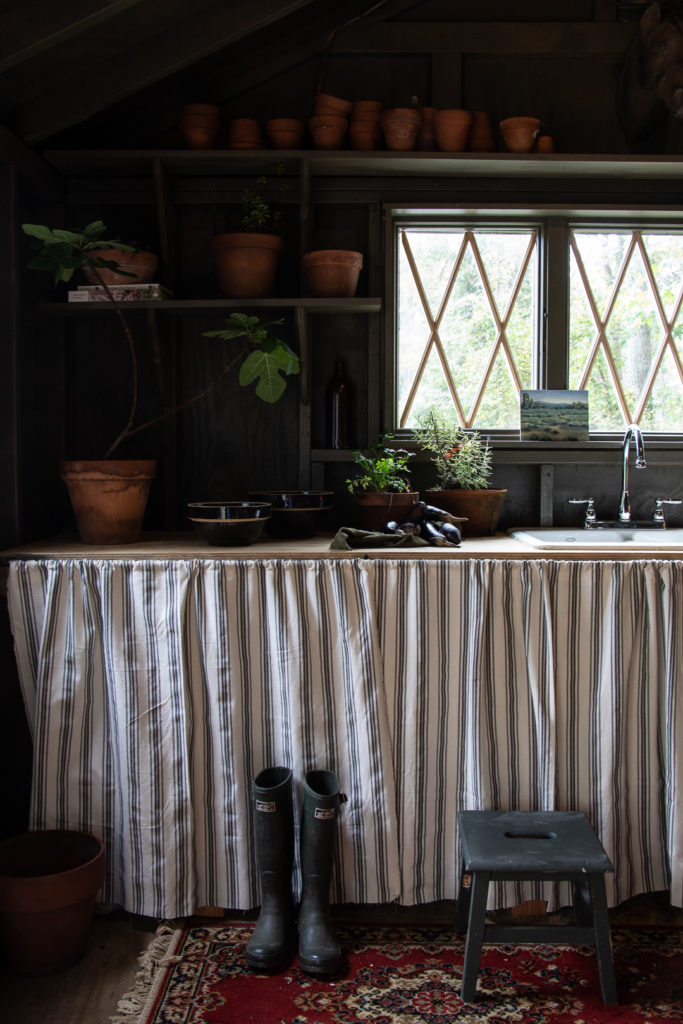 We added some shelves to the walls around the window to add terracotta pots and décor to it. I was back and forth about terracotta pots at this point because I started to feel like I wanted a more elegant space rather than a potting shed appeal. After looking at the accessories I had on hand, I decided to stick with the terracotta for now, since I had so much I scored from the flea market this summer and it would fill the shelves up nicely.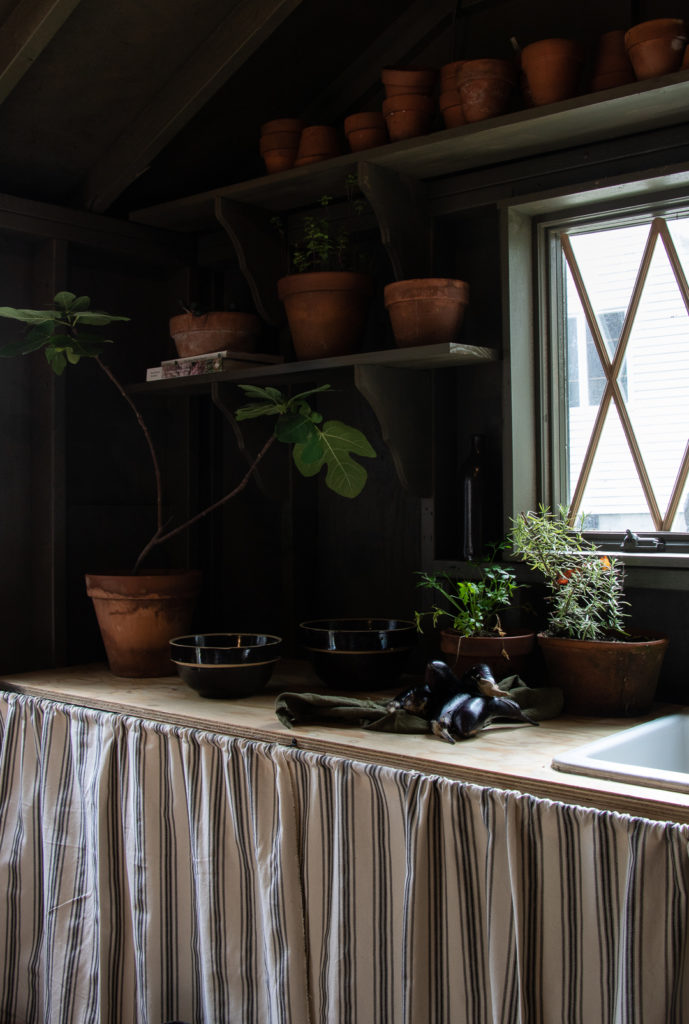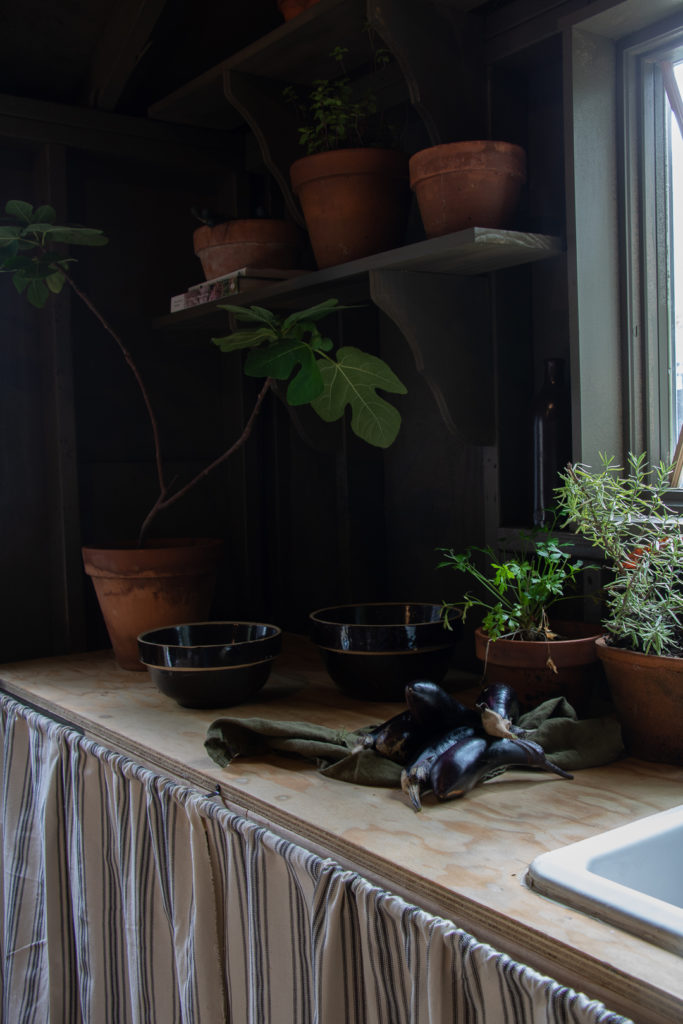 So you may be thinking what are your plans for this fancy garden shed besides cleaning up duck poop from time to time. Well, I have a few ideas…we want to make it a hang out space to enjoy from the yard. Then I tossed around the idea of doing creative workshops here or even having pop-up sales. I don't really know 100% yet, but to have a space outside the house that feels inviting and beautiful definitely gives us one more space to enjoy.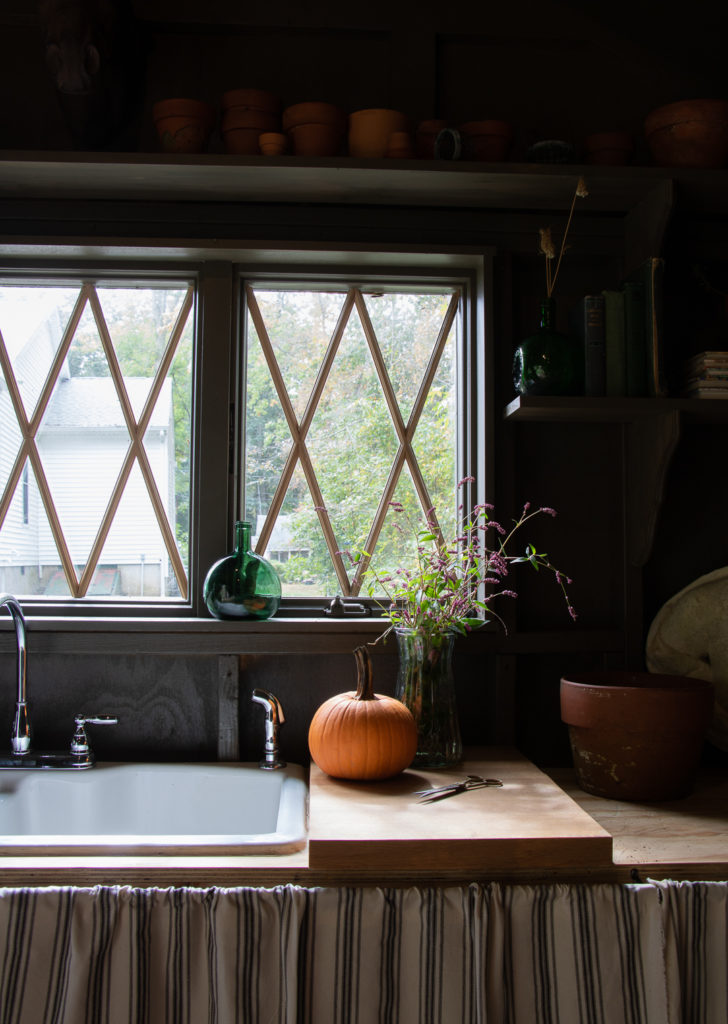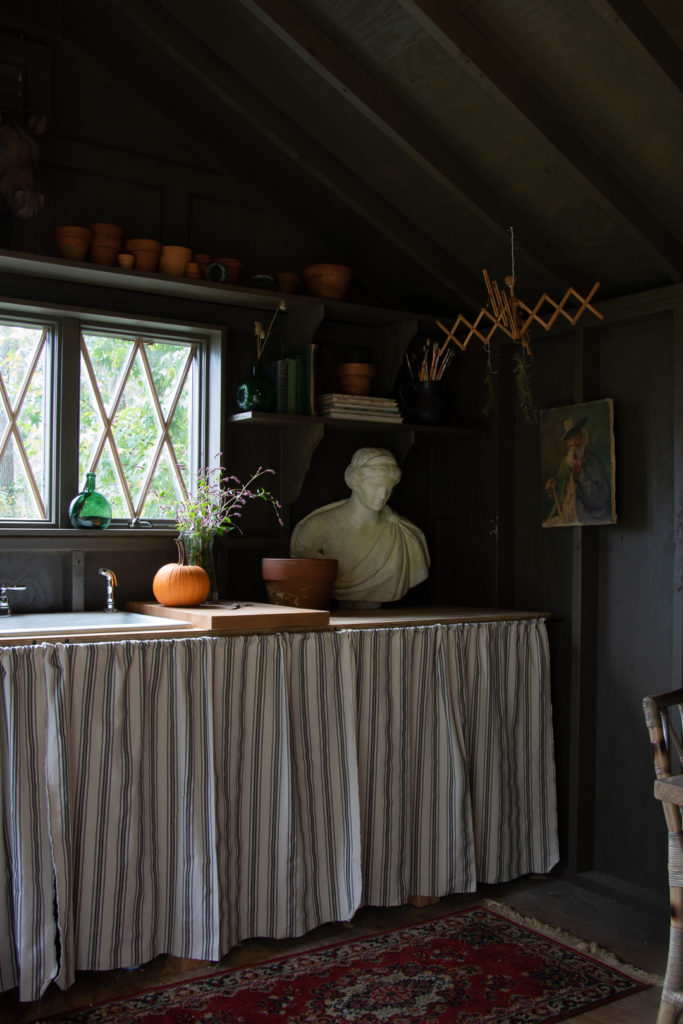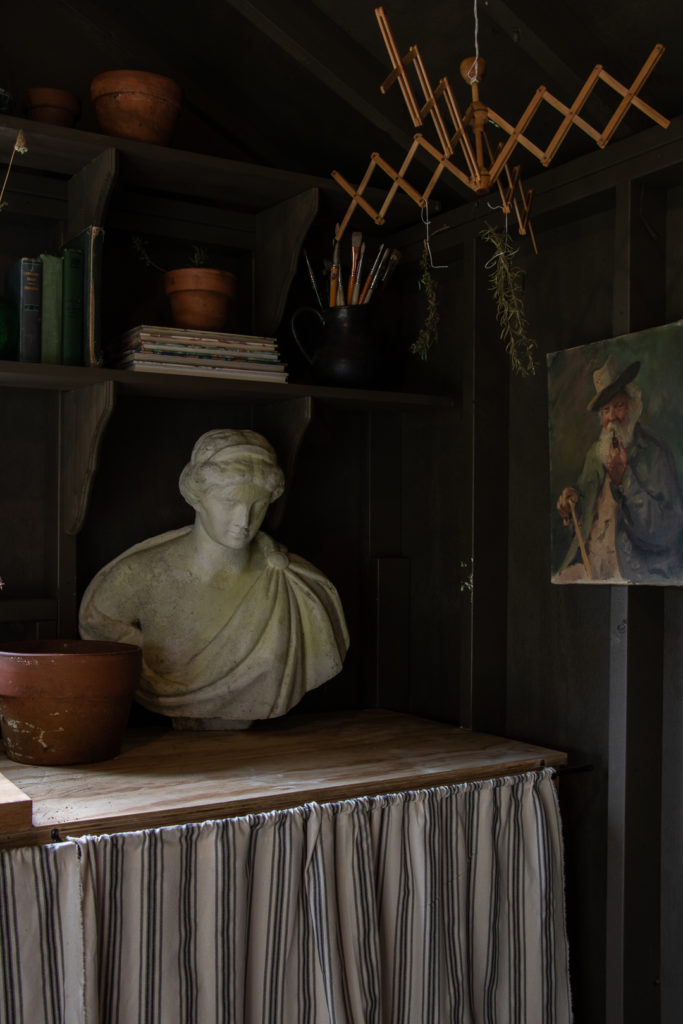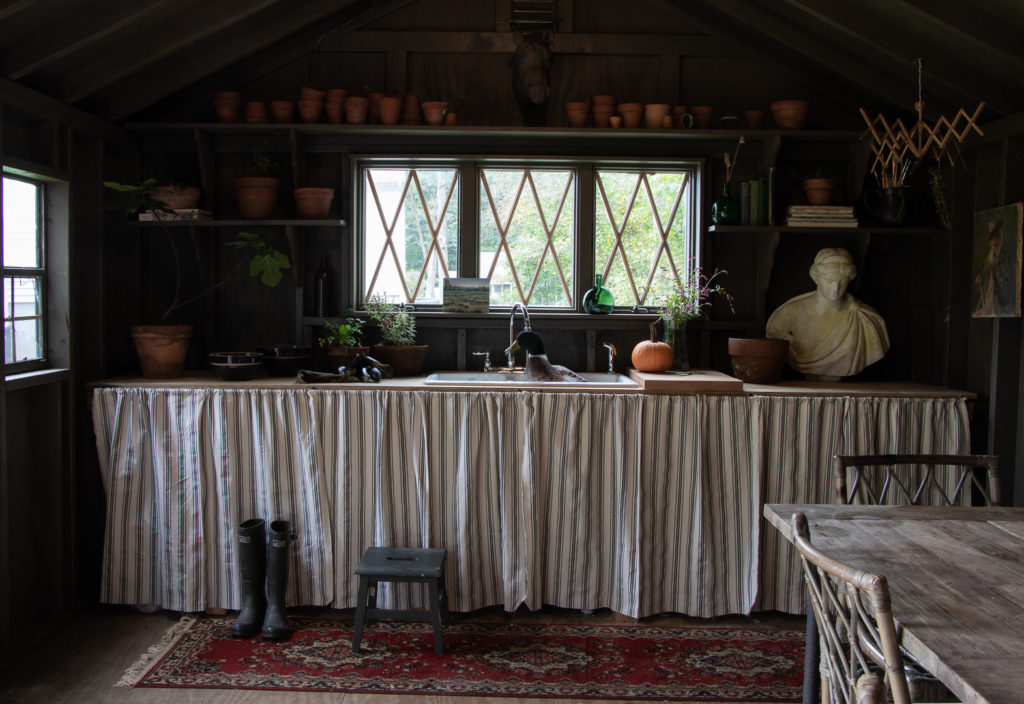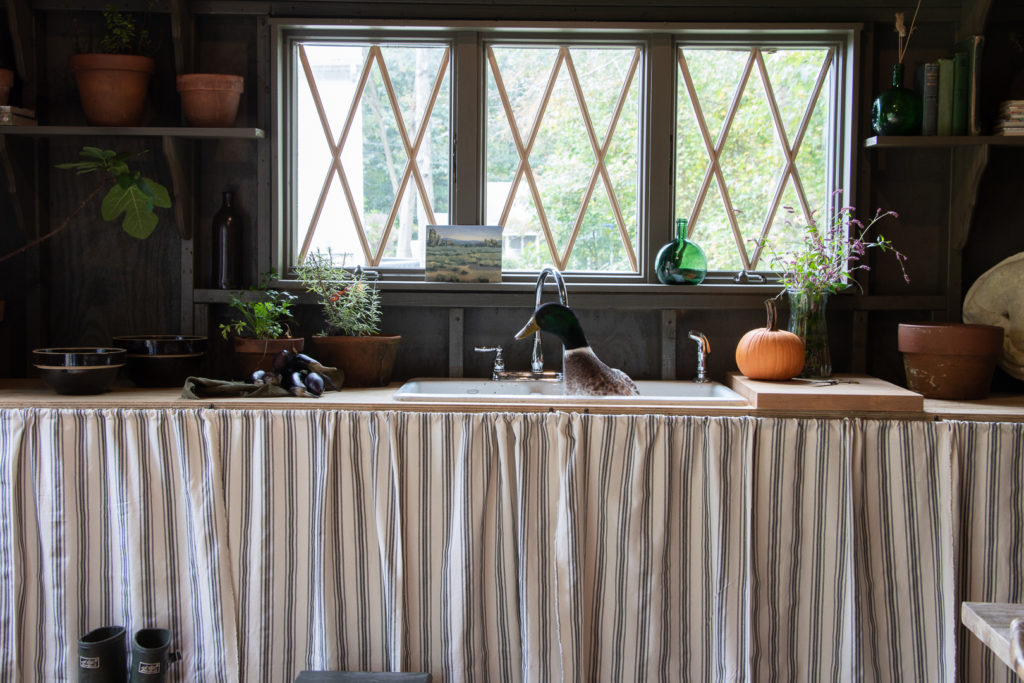 We have more to do still…I'll be painting the floors for now and then probably next spring we will install tiles. We want to add a wood burning electric fireplace, another window (possibly next spring too), artwork to the walls, maybe some vintage furniture, and of course lighting. I feel like the hard part is done though so now I just wanted to take that in, and share it today with you all.
Source list:
Paint Color: Benjamin Moore Durango Eggshell finish
Curtain fabric-Hobby Lobby (tutorial how to make a no-sew curtain HERE)
Small landscape painting: @riakrishnanfineart
EVERYTHING else are vintage finds!
Please Pin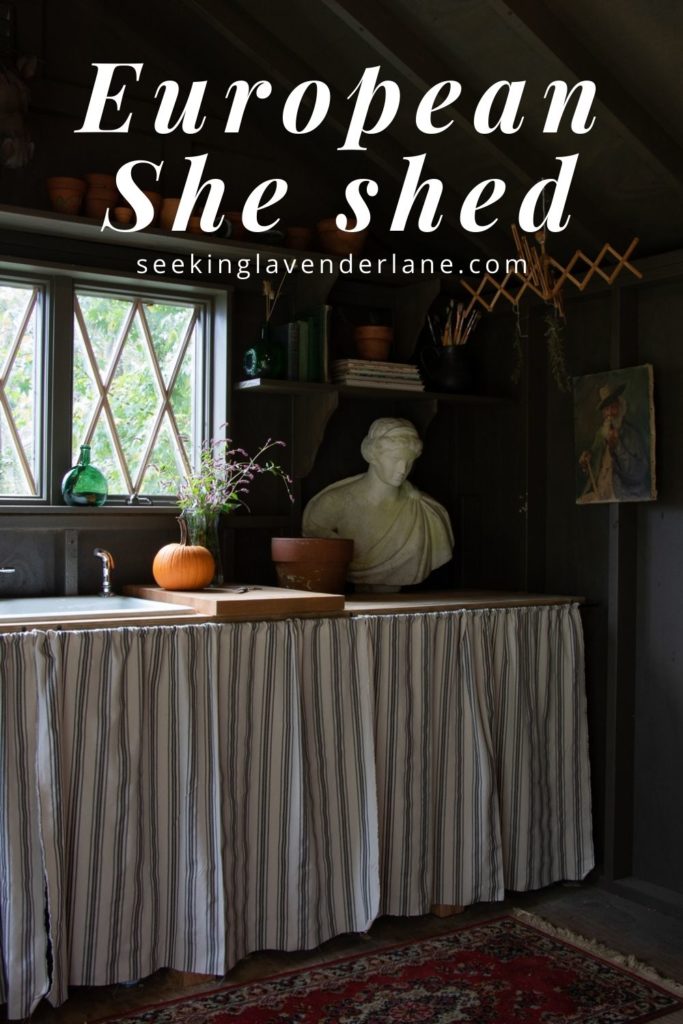 (Visited 2,017 times, 1 visits today)