This post has been one in the making for a long time now. It all started back in August, when our very old wash machine took it's final breath. I mean a 1990 washer that had seen plenty of dirty clothes between our family and the previous home owners. So of course that gave this girl the opportunity to do a mini laundry room makeover. I decided to officially paint our cabinets to match our kitchen color (simply white), and then I added some subway tile to the side wall, updated the flooring (which I will be sharing later this week), and yet something still felt incomplete. I had a pretty nicely decorated laundry room, but still ugly piping took over the look of the space. To hide the piping felt impossible. I could not figure out a way to hide them…and there was no chance I was going to subway tile this part of the wall…I felt it still would have looked odd and ugly. So, I decided I needed to hide the ugly laundry room pipes…and I had just the solution.
this post contains some affiliate links that help to with finding the products used in this post. I make a small commission from this, but there are no added costs to you!
Here's what the laundry room liked like post painting, subway tile, and new machines.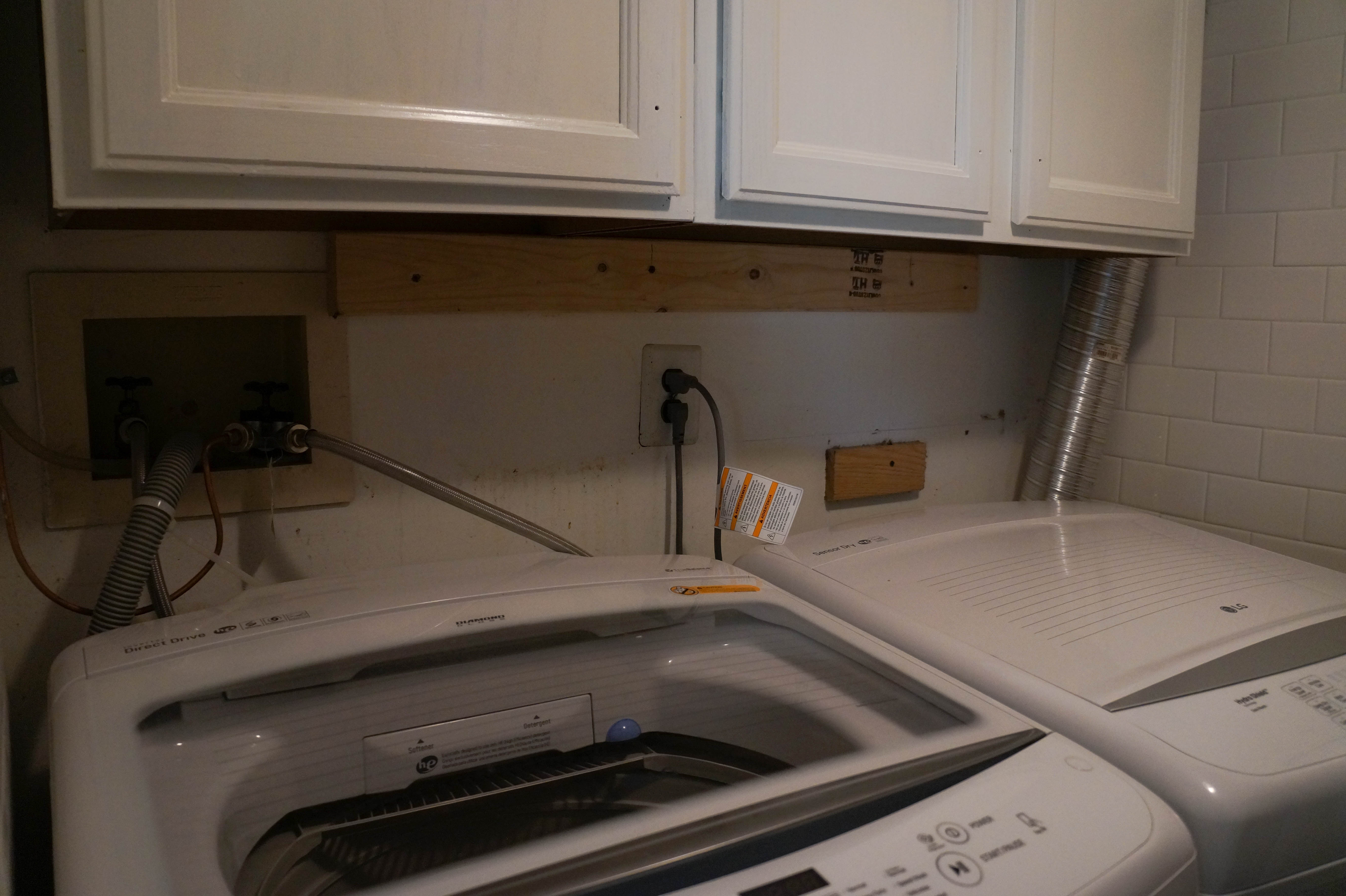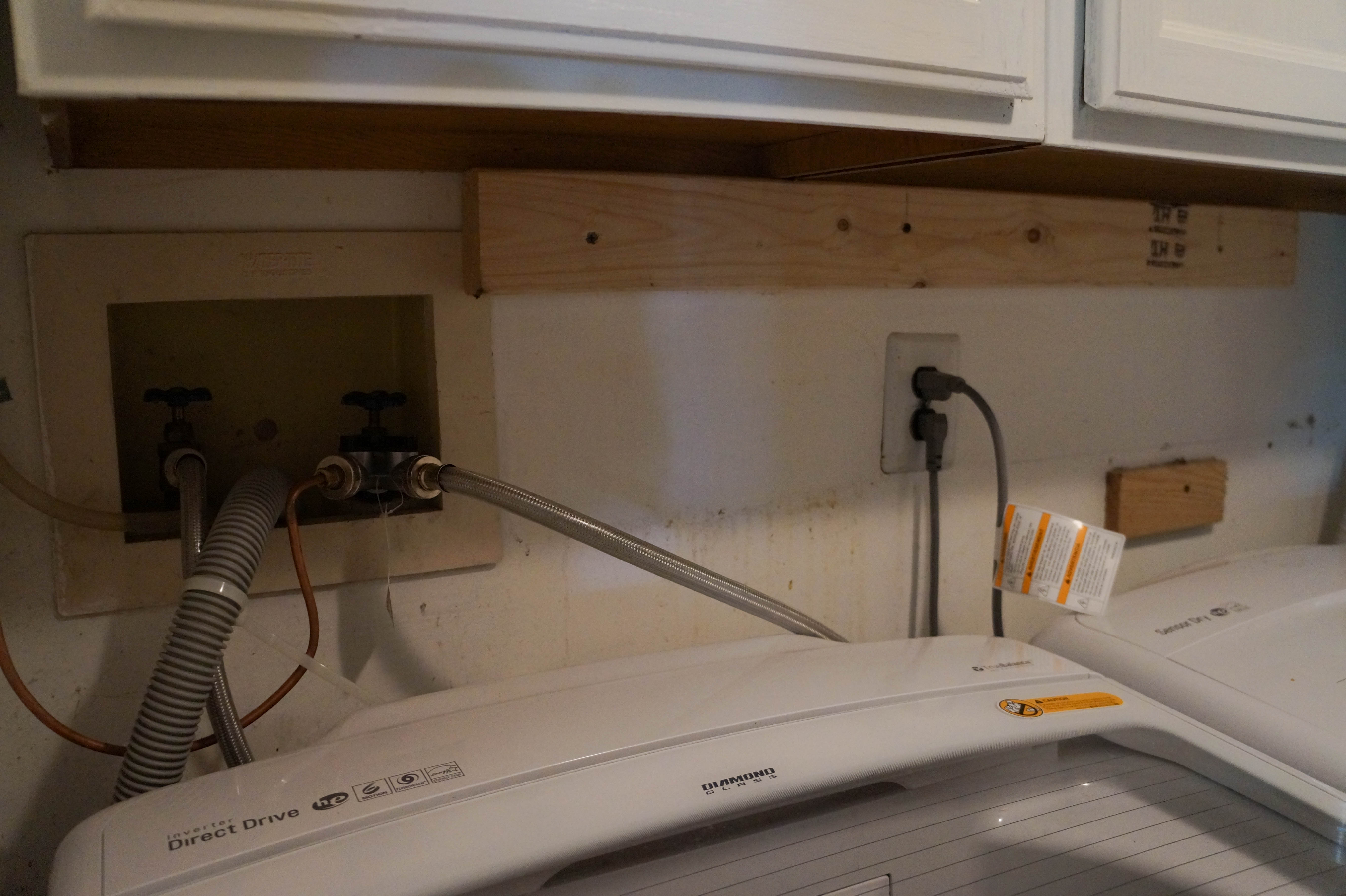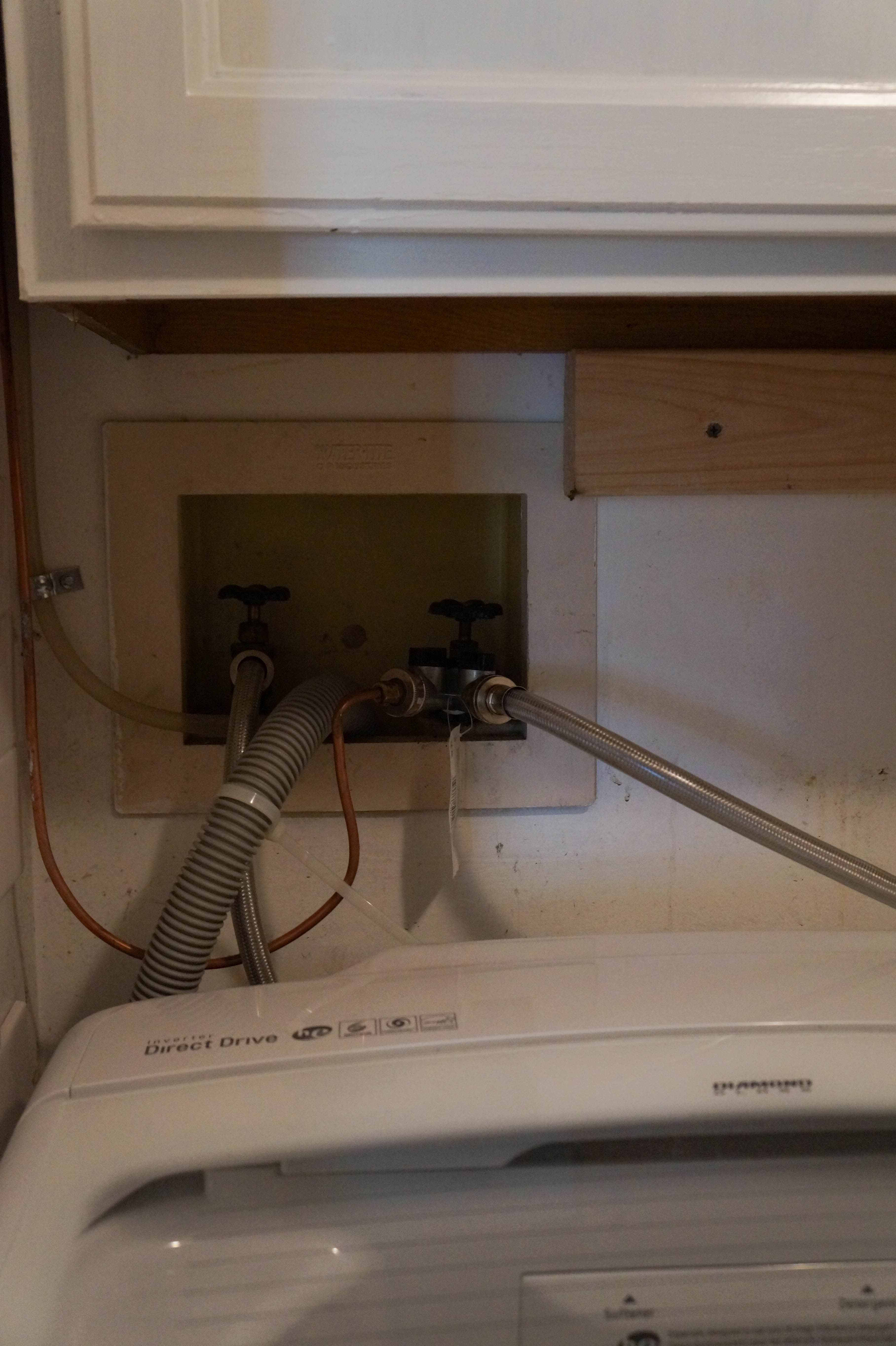 See what I'm saying? How in the world do you hide this? Well, a curtain of course. And because I can't just do anything normal I need to go one step above…I chose some french grain sack fabric, and decided to add that vintage french look to the laundry room space. Since I'm not much of a sewer, I decided to go about these curtains with a no sew approach.
Materials
Tape Measure
Chalk
Fabric (here's the fabric I used)
Curtain Rod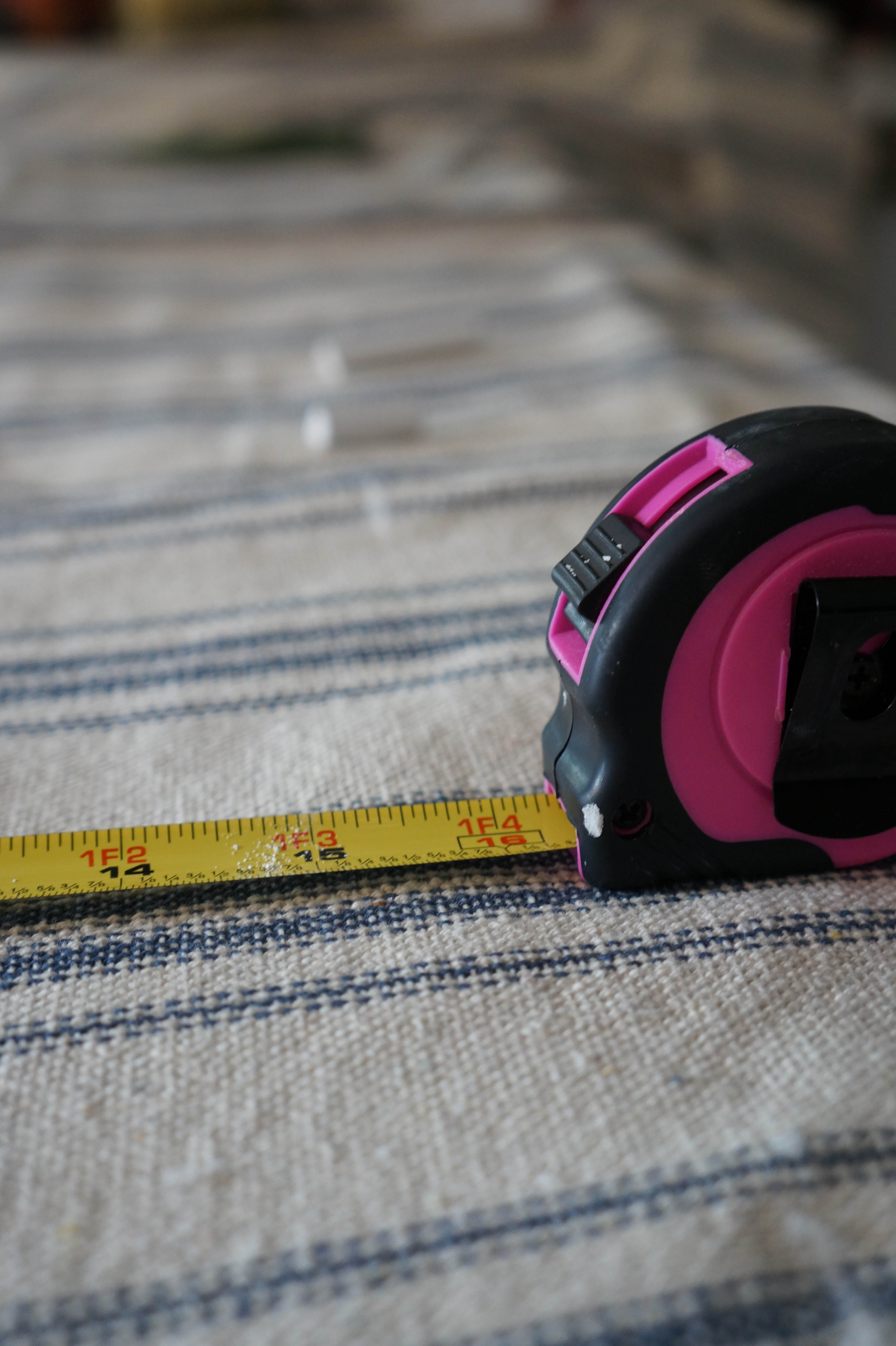 Step 1: Measure Fabric and cut 1.5 times the amount of the width. So for example if you have an 8ft gap, cut fabric 12ft. You want to have that extra fabric to be able to get that gathered effect on the rod. Also, measure the length with the added amount for the rod and the bottom hem.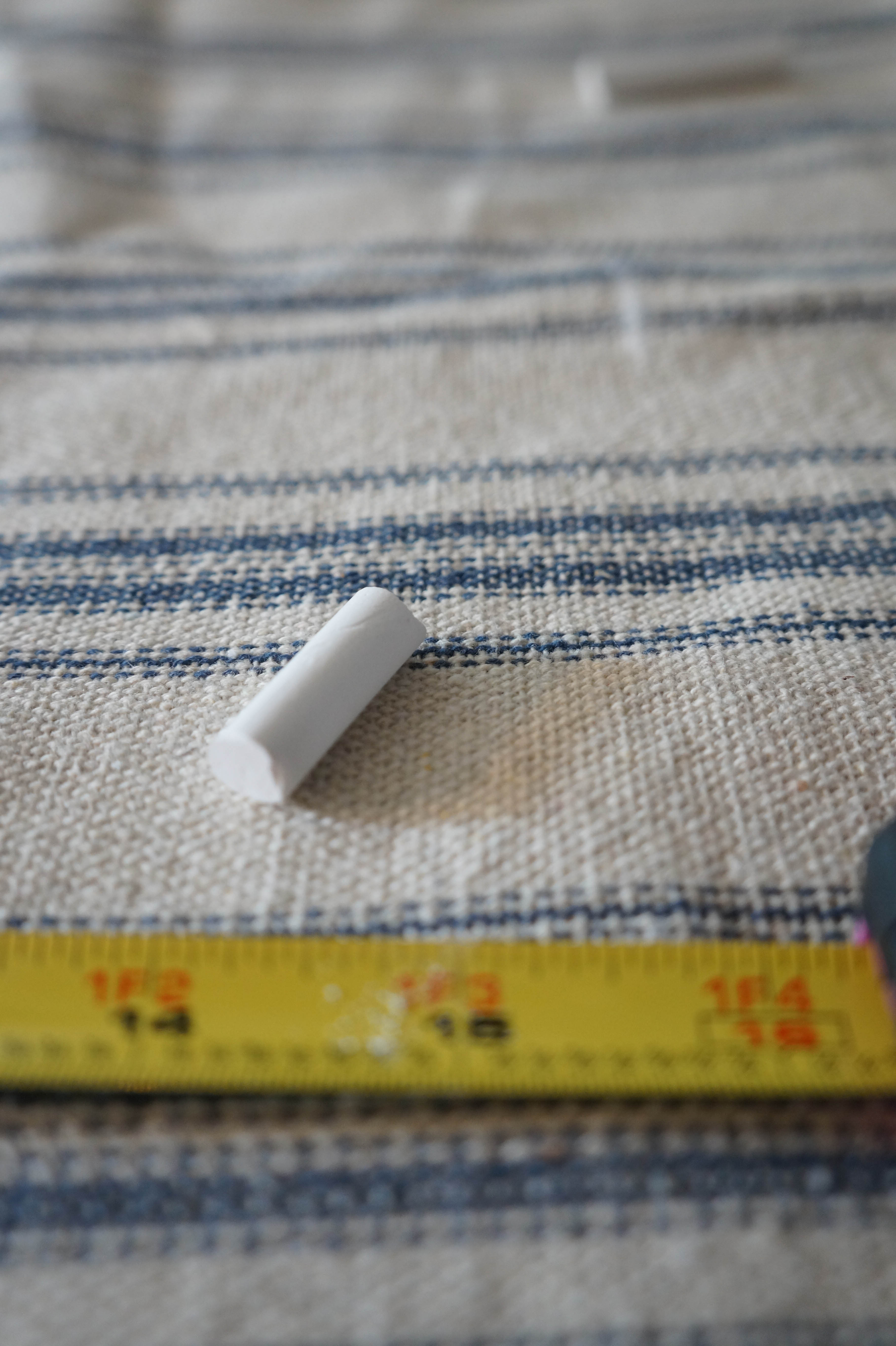 Mark Measurements with chalk and then cut along the line.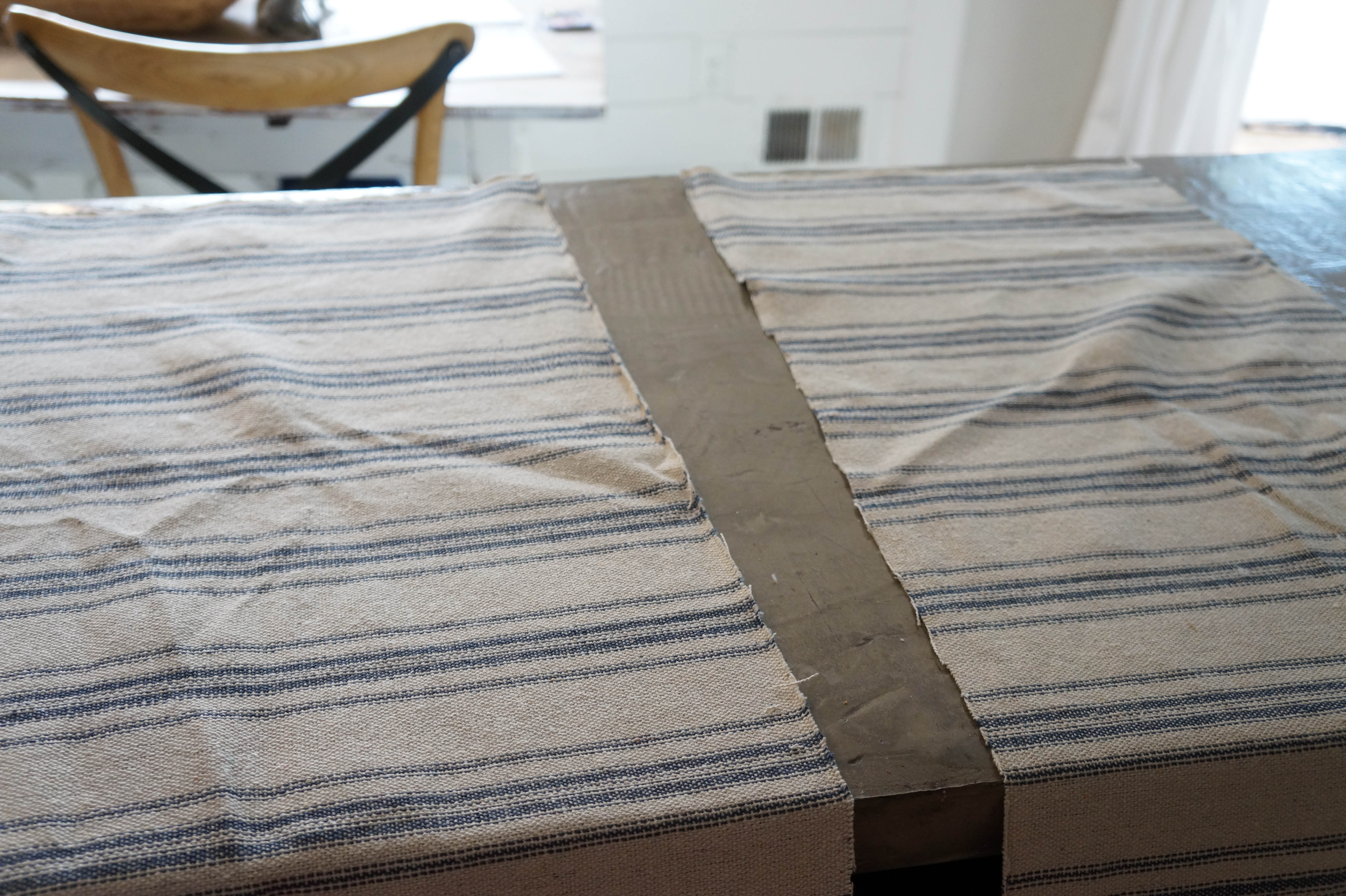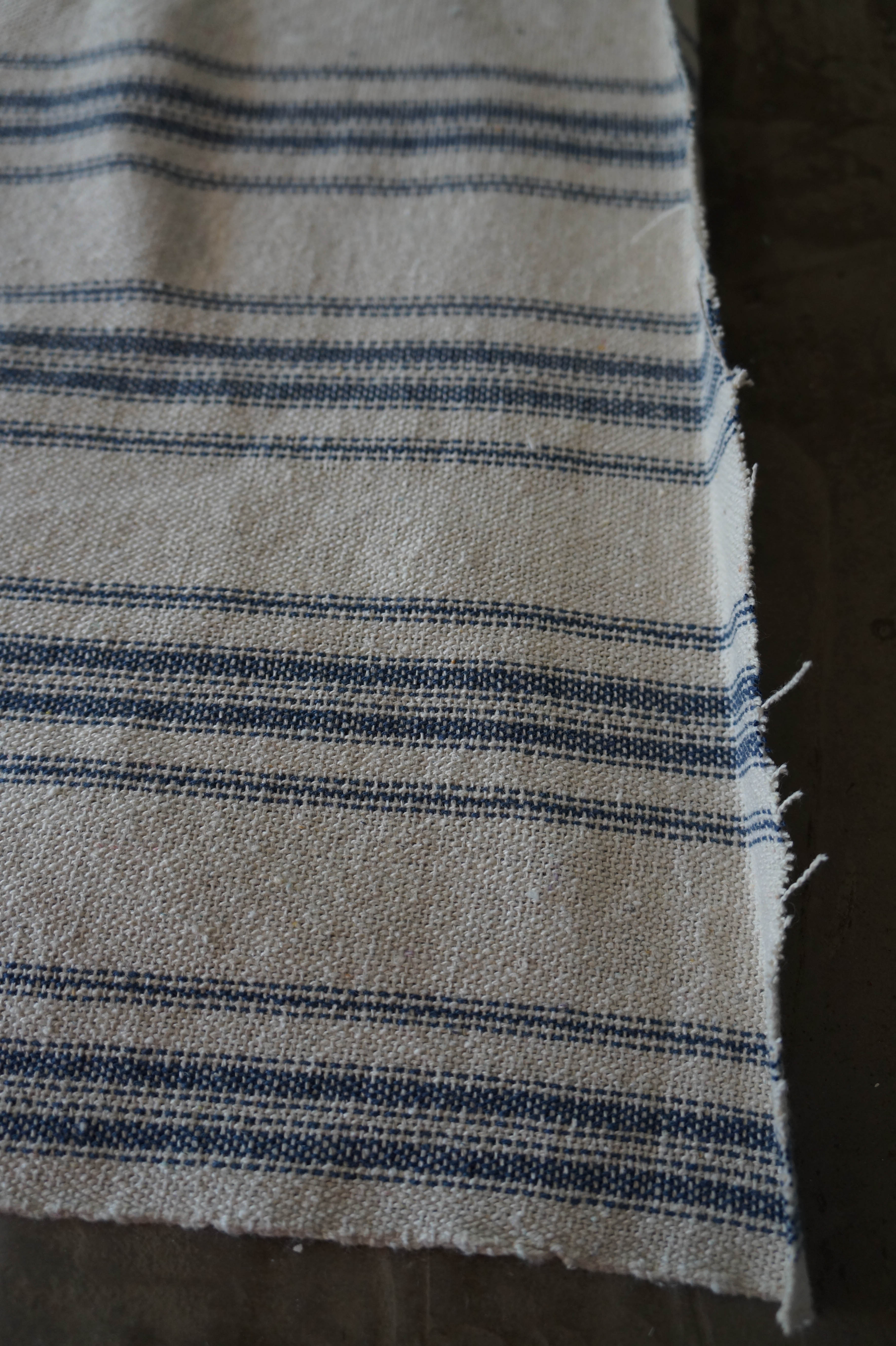 Create hem line for bottom of curtain and use adhesive to apply. Repeat this step for the hem at the top of curtain, but leaving a large enough gap for the curtain rod.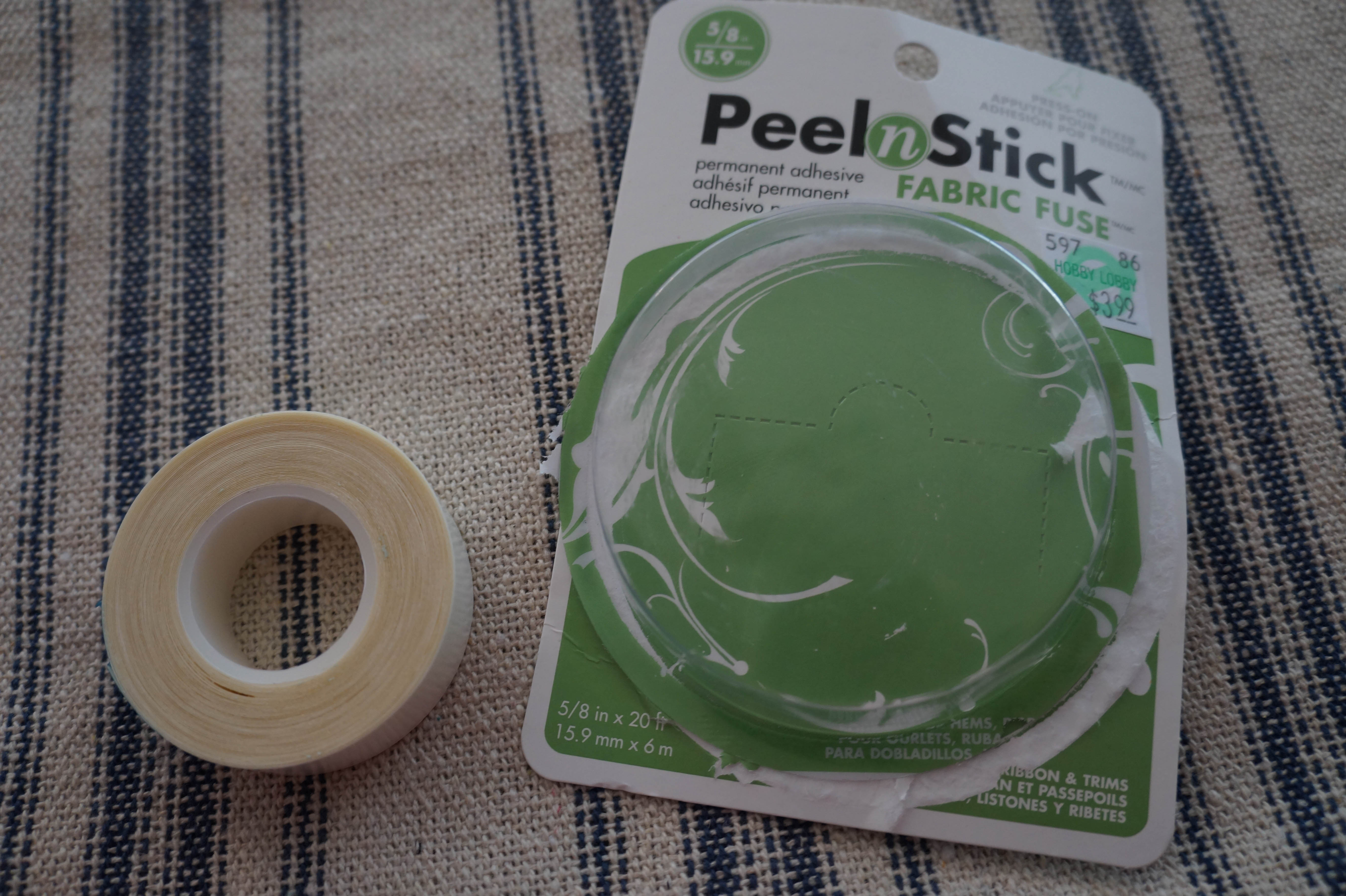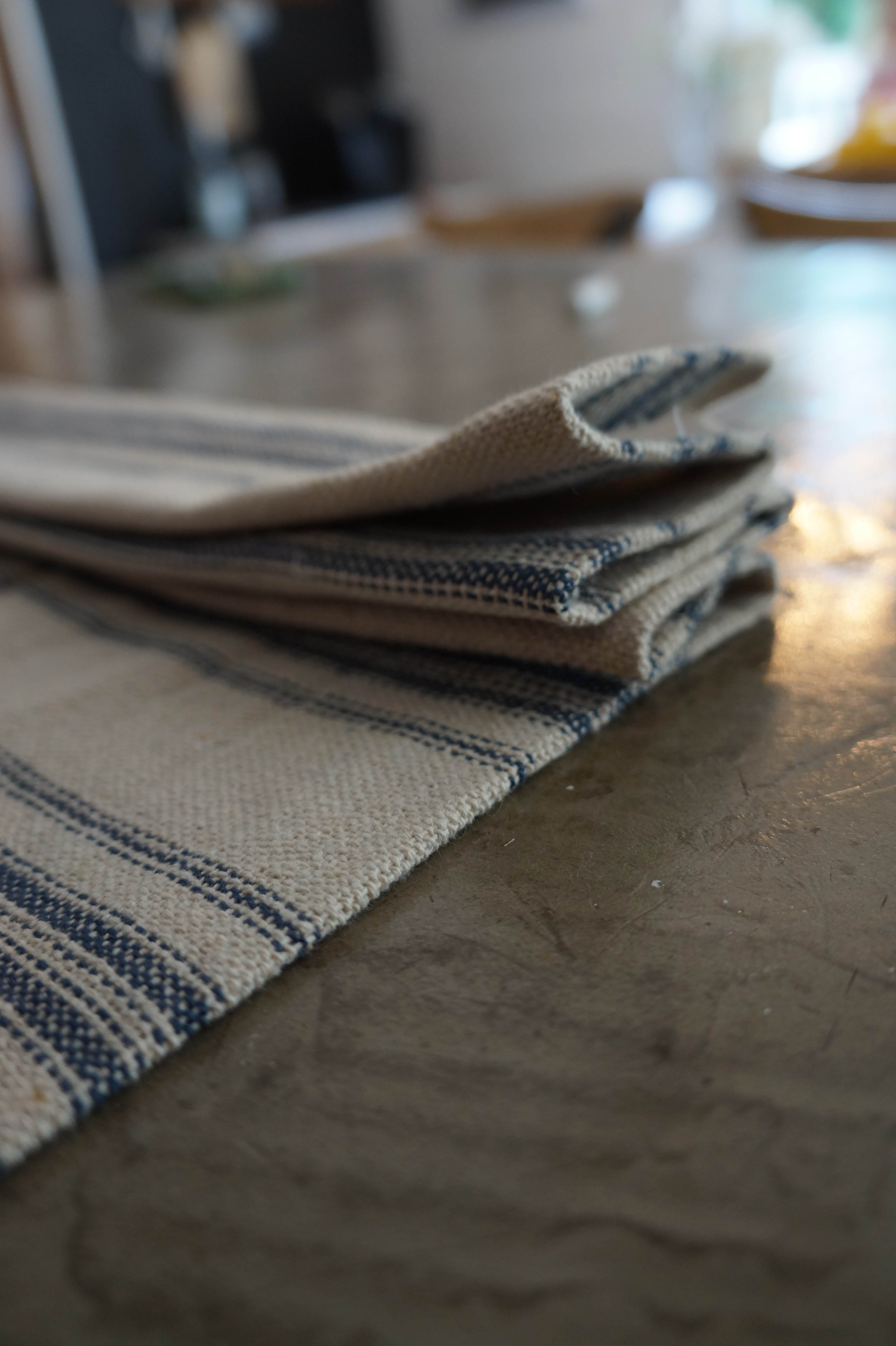 Once, adhesive has been applied, fold fabric to create gathering. Then slide fabric onto rod.
We installed the rod using brackets attached to the upper cabinets. We were able to squeeze the rod perfectly in place.
AFTER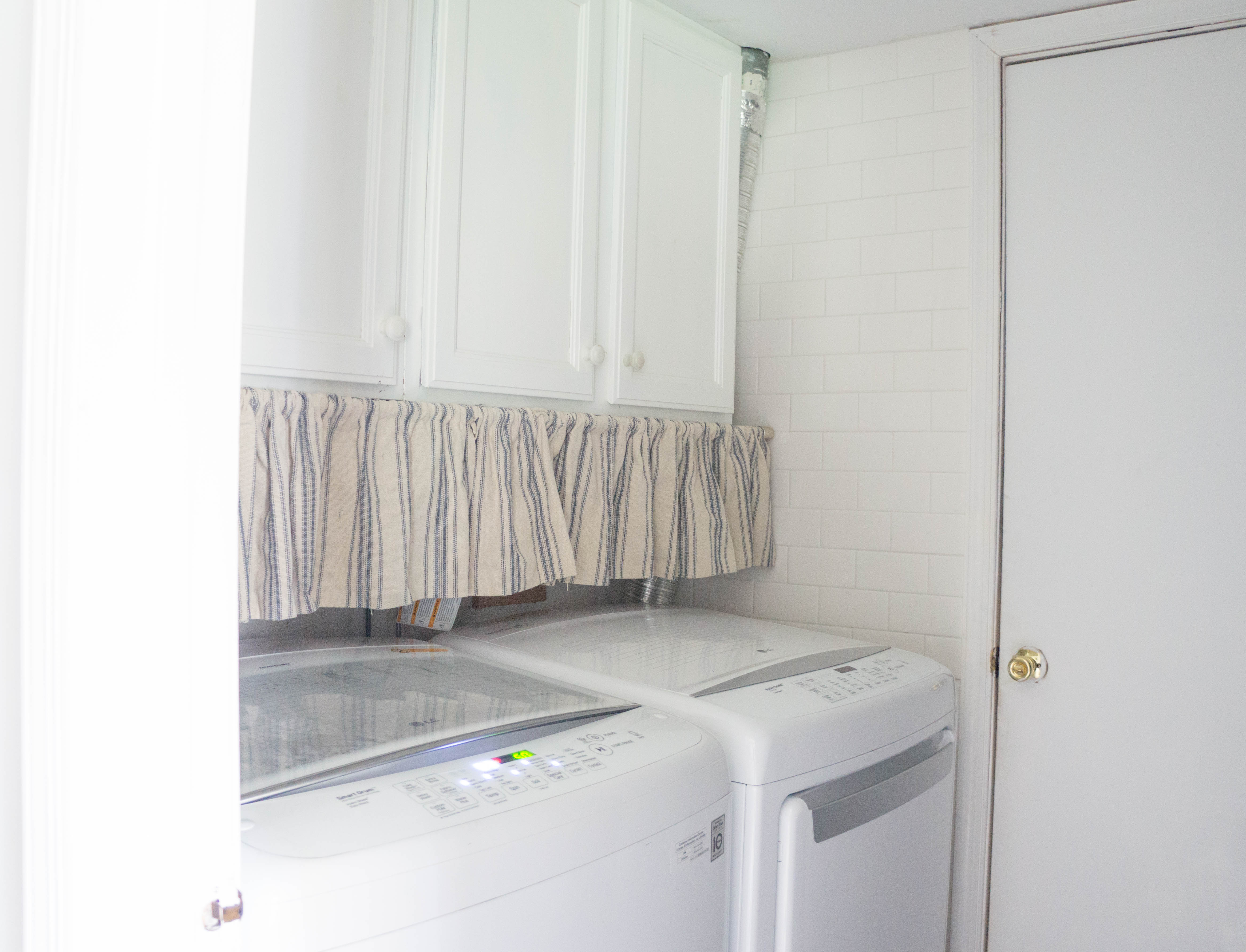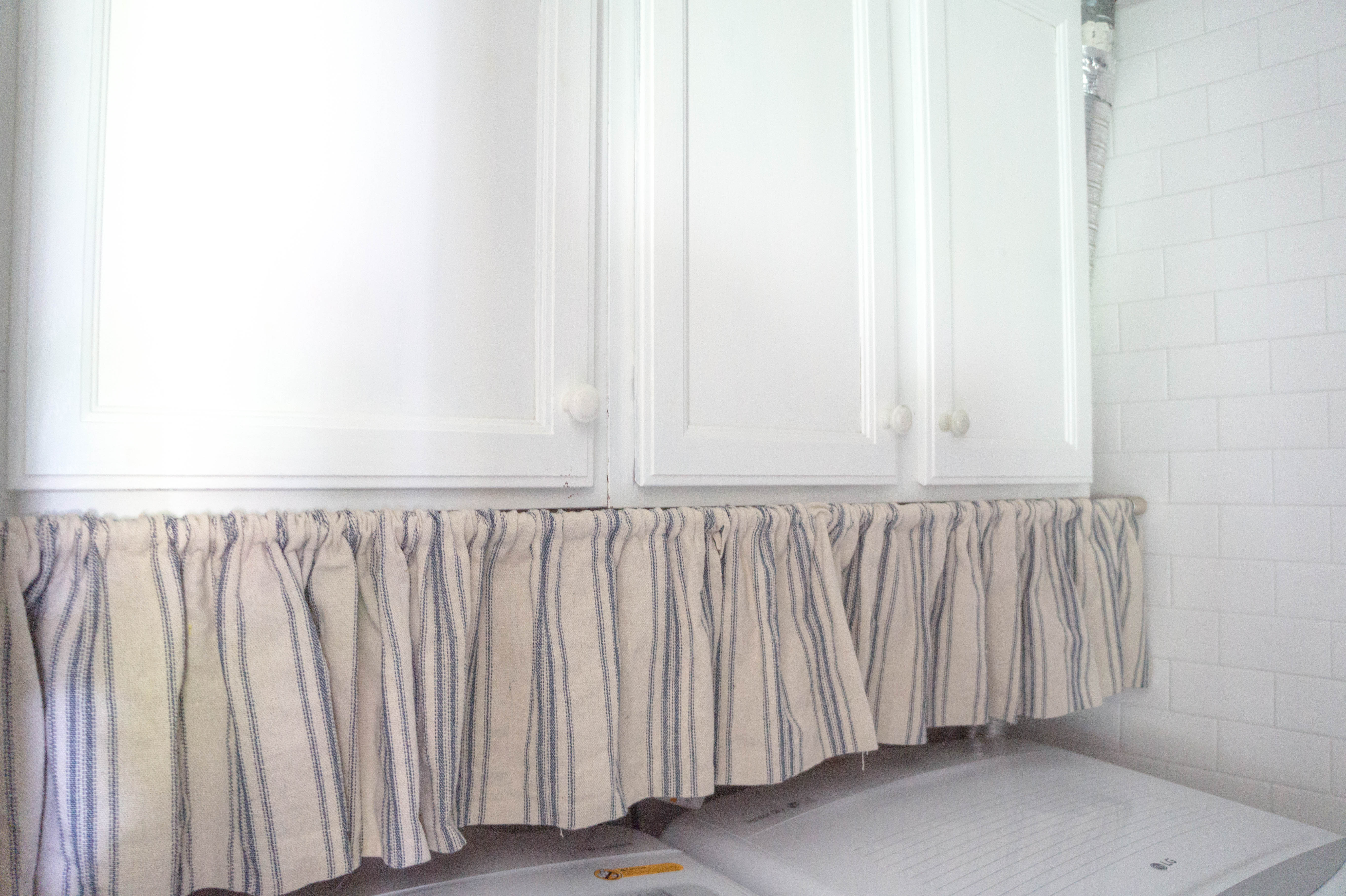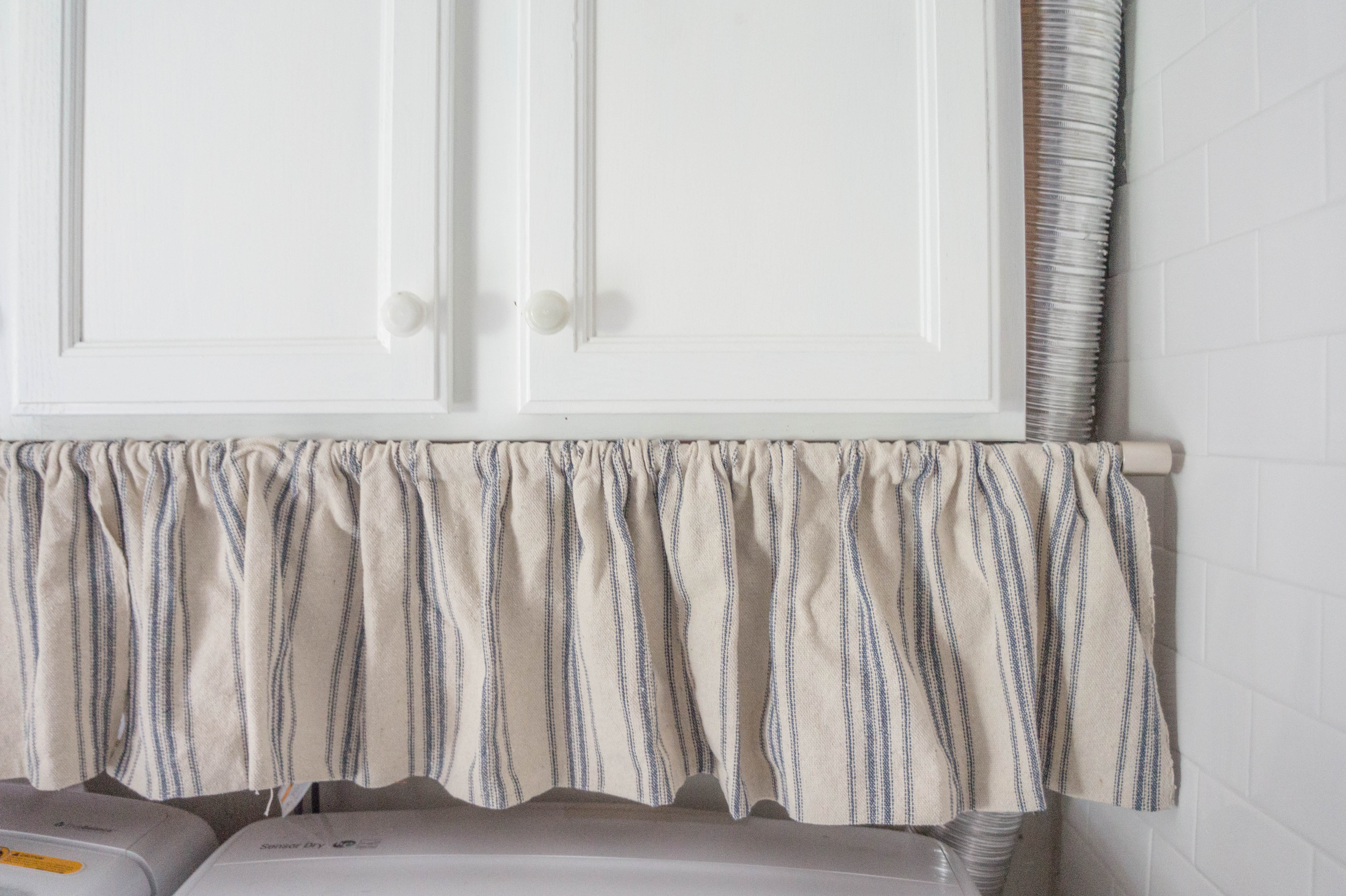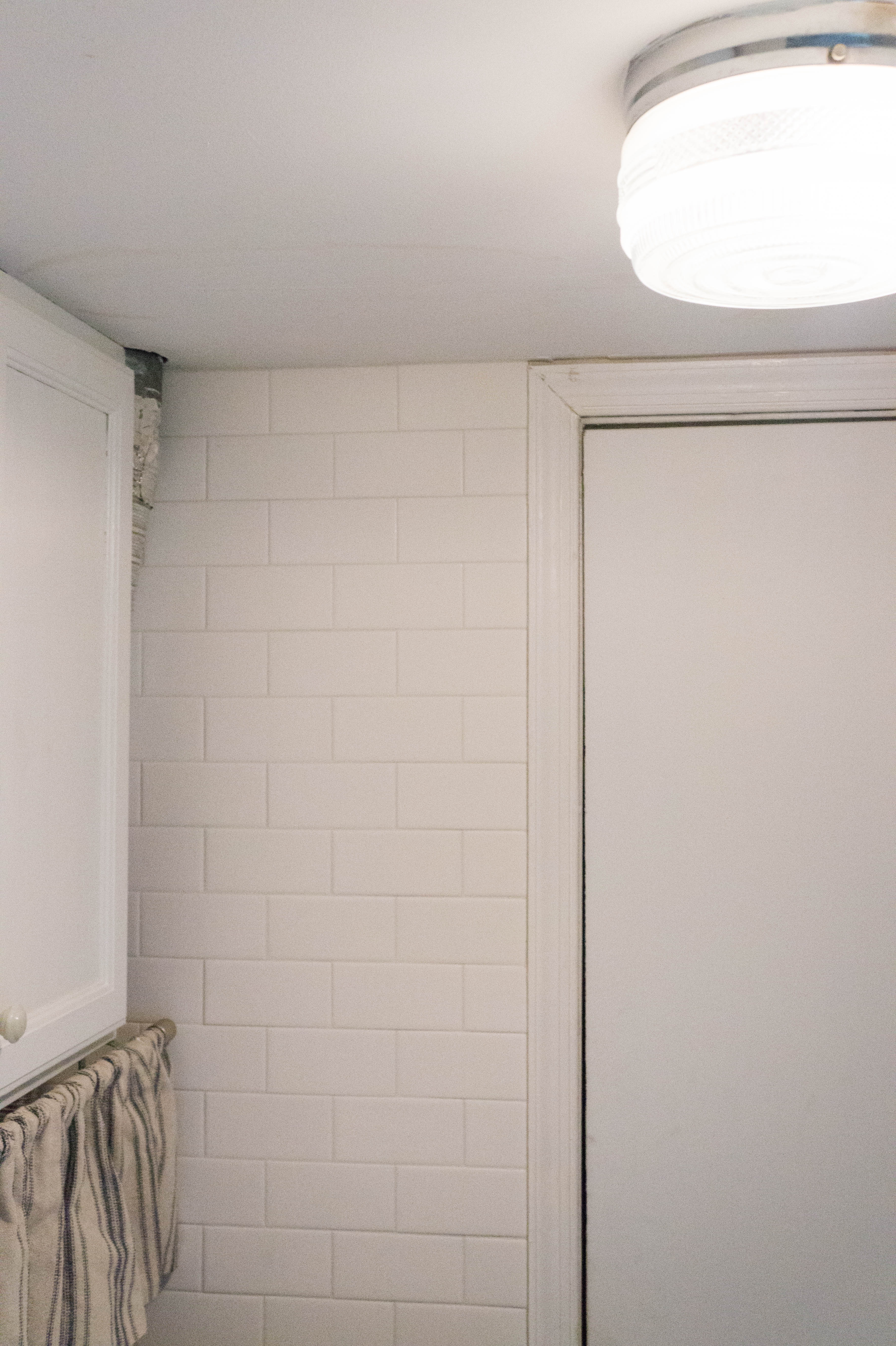 The look of the curtains add that french farmhouse charm, and disguise the ugly pipes. Its a simple and affordable way to create a pretty laundry space.
Our laundry room is very tight and dark so by choosing white and  a bright look to the space it adds that cheery feel that every laundry room should have. I have to say, it's not my dream laundry room…but it feels a whole lot better then the before ( and I did not even show you the real before). Grateful for a new space that does the job and keeping my families clothes clean and stylish enough for this mama.
Now you can appreciate our beautiful new LG washer and dryer!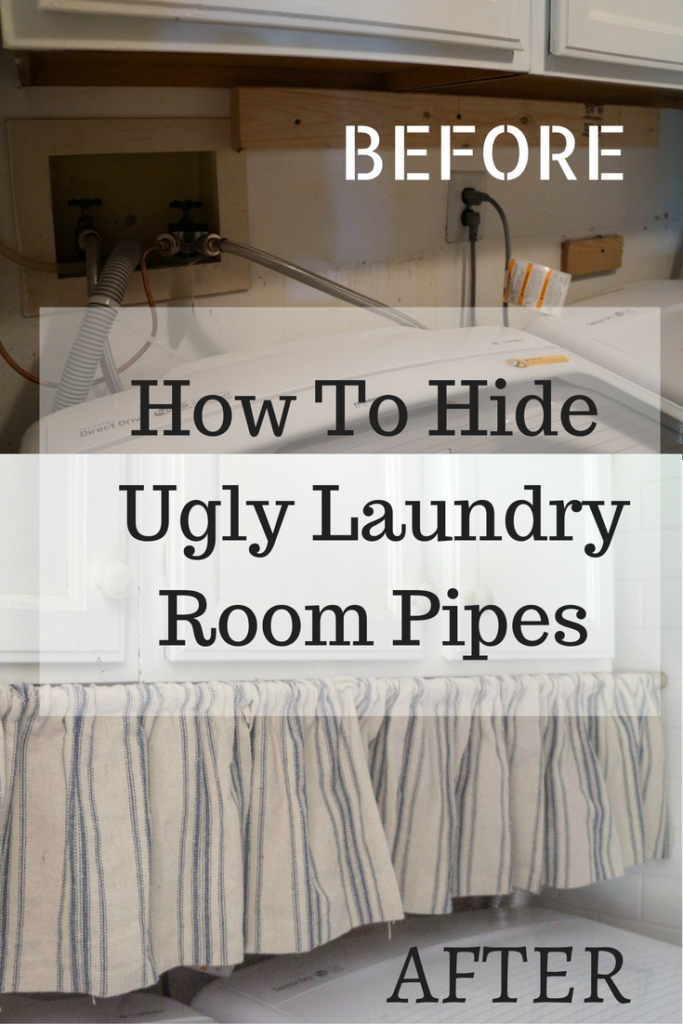 PLEASE STAY A WHILE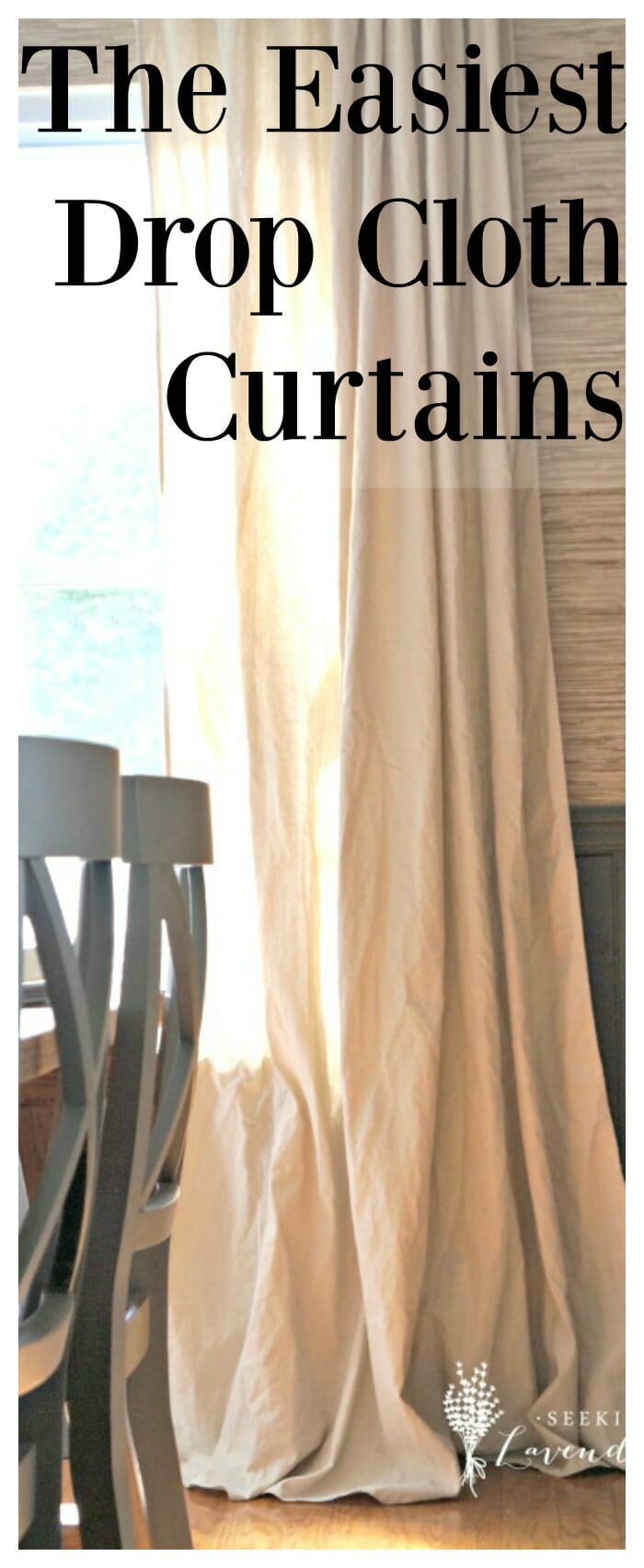 The Easiest DIY Drop Cloth Curtains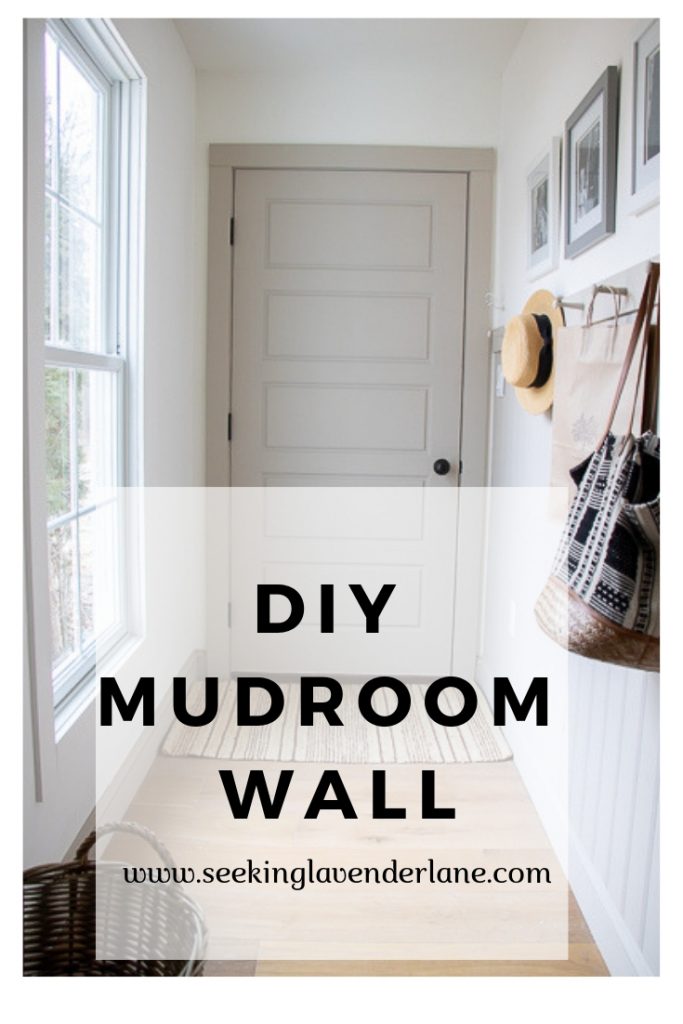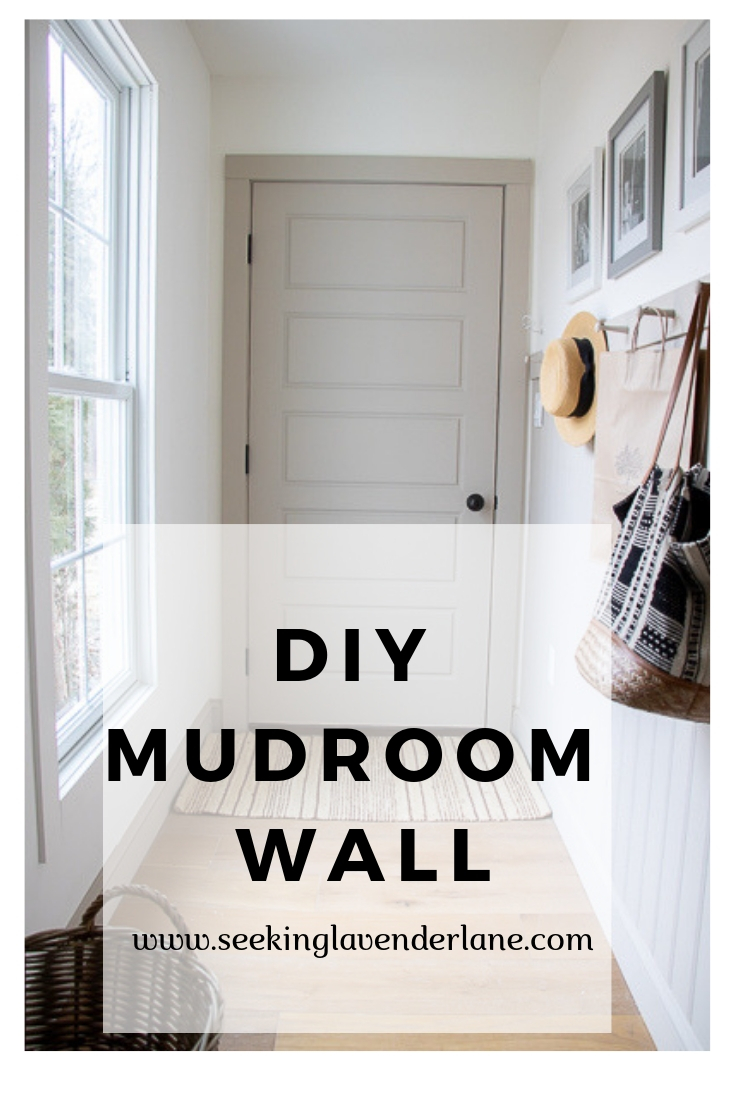 (Visited 50,234 times, 12 visits today)