Hi, Welcome I hope you have been enjoying this Christmas Tree blog hop, hosted by Stephanie at Casa Watkins If you're just stopping in and don't know about the hop, its a great week of beautiful Christmas trees all decorated so beautifully by some of the most talented ladies in the design blog world. If you are just stopping over from Our Fifth House blog, welcome! I am sharing our European Christmas Tree today that just coordinates so wonderfully with the aesthetic of my home. So, after years of stalking the European fir tree on Balsmam Hill's website it is finally here in my Christmas lounge. I think it might be the most beautiful faux tree I have ever seen. The way it feels piece-y and irregular in shape, the authentic look of the branches, and even the size it's like the most perfect tree for this room.
This post may contain affiliate links that I make a small commission on with no added cost to your purchase.
Every year we turn our office into a Christmas lounge. We like to sit in there as we count down the days to Christmas and sip coffee on dark mornings, or have our Christmas radio playing in the evening, watching the glowing lights of the tree. It's truly a special place that I think our kids will always remember this tradition. Of course that means one of our room's has to hold the office supplies for a month…but again it's so worth having a special designated space to being together huddled around the tree.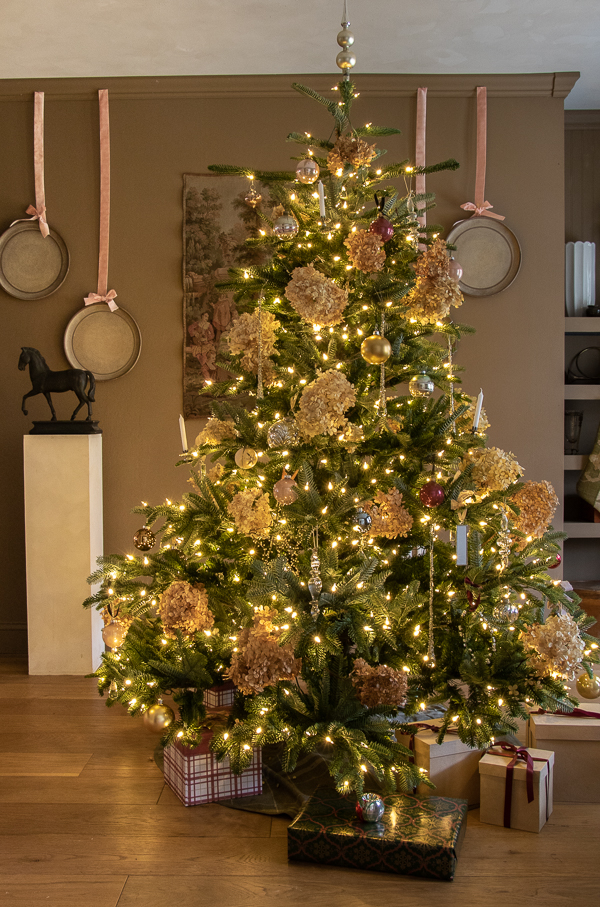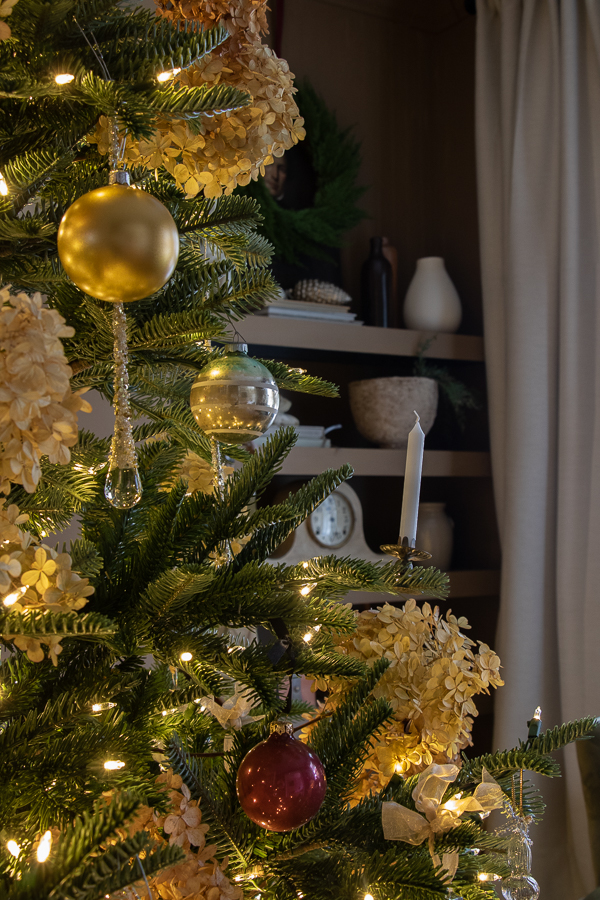 This year we did a little pre-Christmas makeover in the office. If you haven't caught that post yet, it's here where we shared the new color and a simpler look. We changed it for a few reasons, 1. because I really was over the mooy colord/landscape wallpaper and 2. because I really wanted our Christmas room to feel different this year. So, the new color was really my inspiration for wanting a "brown" Christmas.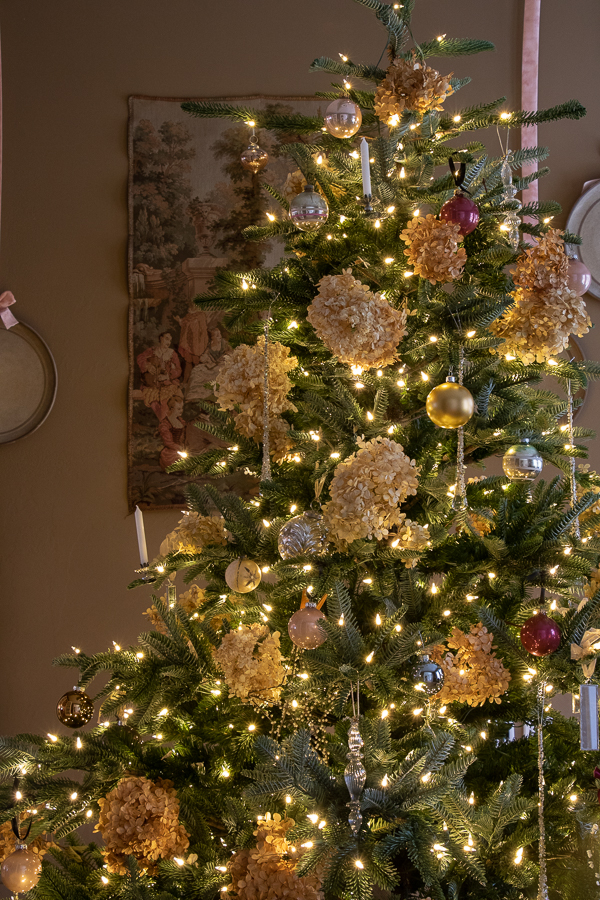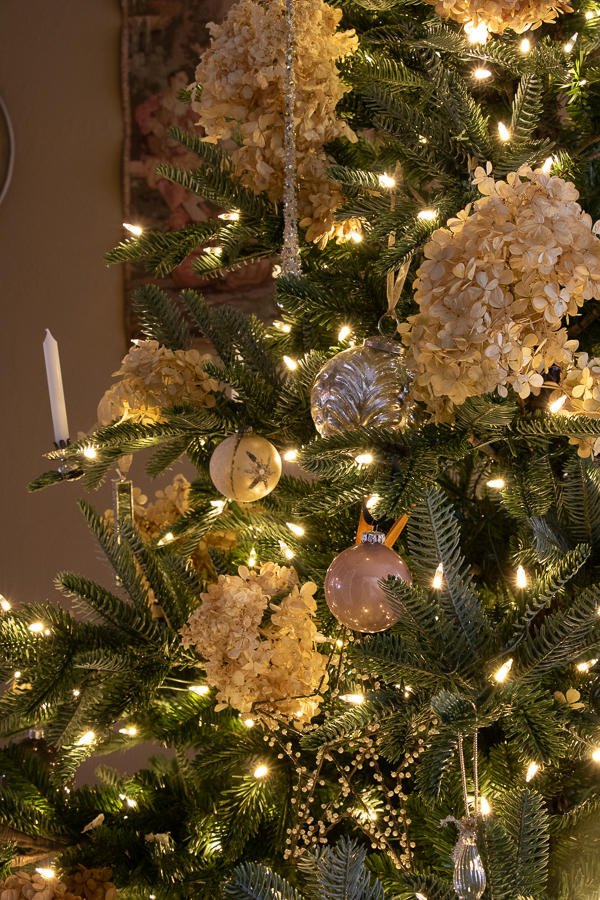 First we put together our tree (a few days after Halloween) which was an amazing easier faux tree experience. We have some faux trees from previous years and they are always more complicated, this was truly an easy process. Knowing I wanted a brown Christmas overall feel, I wanted to figure out it's compliment colors, and kind of just pulled from the room. I used most of my favorite ornaments from past years that are vintage and with the arranging colors of silver, white candle sticks, pink, burgundy, and green. The tree feels like a warm hug with all these warm colors, vintage metallic, and sparkle. One of my most favorite ornament set this year were the ones I received from Balsam hill that truly are the twinkle that this European tree needed: Icy Teardrop ornaments. Once I finished adding the ornaments I had this happy accident…I started putting away some of my fall décor and that meant taking down the dried hydrangeas, well I had this spur of the moment idea what if we added that to the tree???? And the bam the brown that I was desiring and natural element that just made the entire tree come together.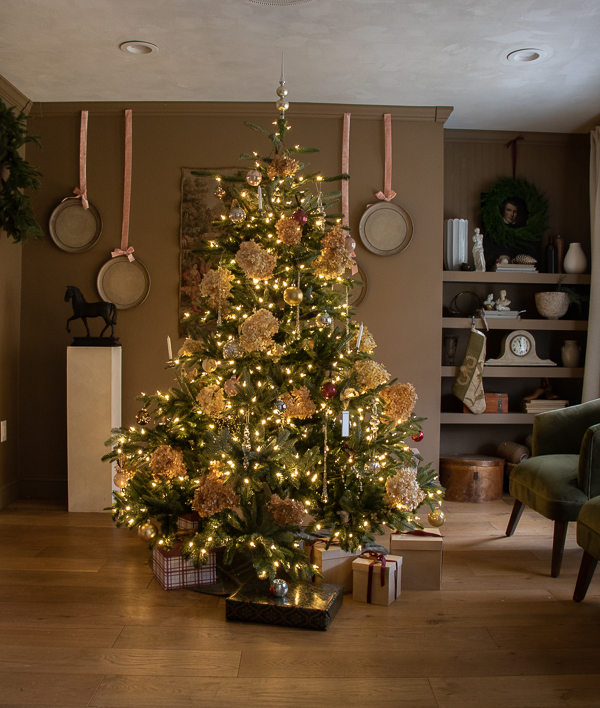 Last, I topped the tree off with some more vintage charm, with this vintage topper and it's truly special! It's hard to appreciate in the photos but gosh I just love how it meets the lime-wash ceiling. Having that sparse top to the European fir makes for a great opportunity for this to shine and feel special.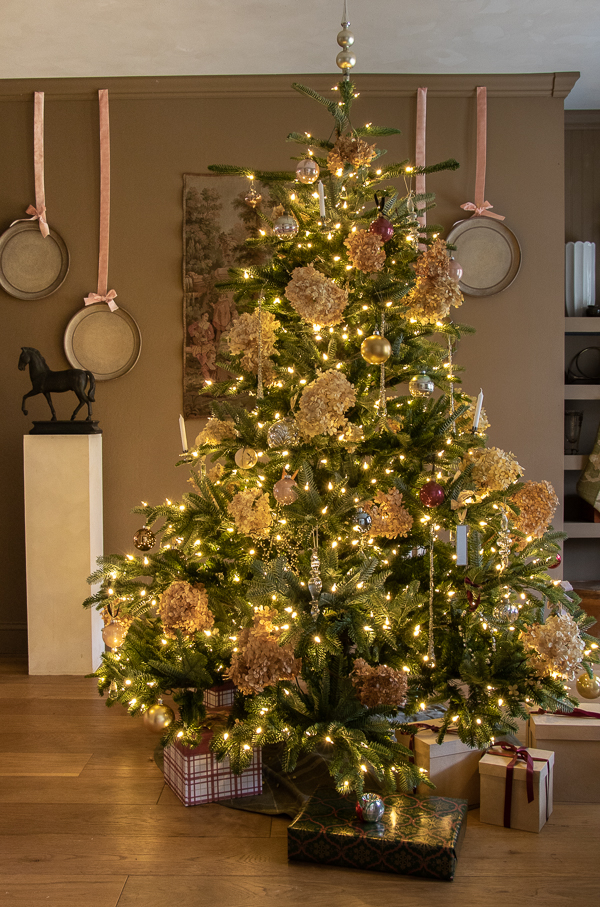 Here's more vintage toppers you can add to your tree:

I finished the look off with this skirt and can't wait to wrap more packages in this paper for a true traditional-Victorian feel.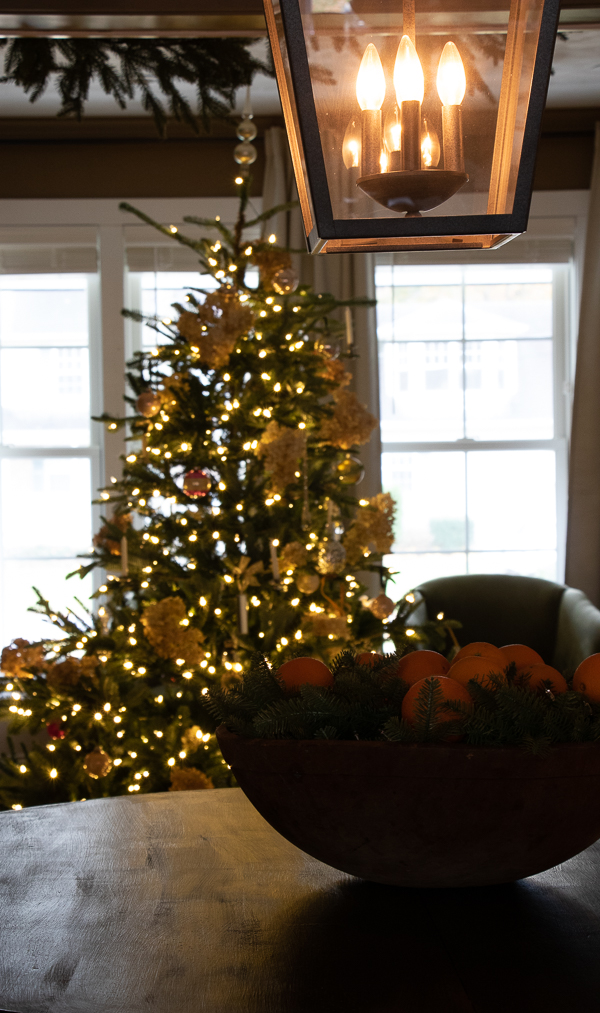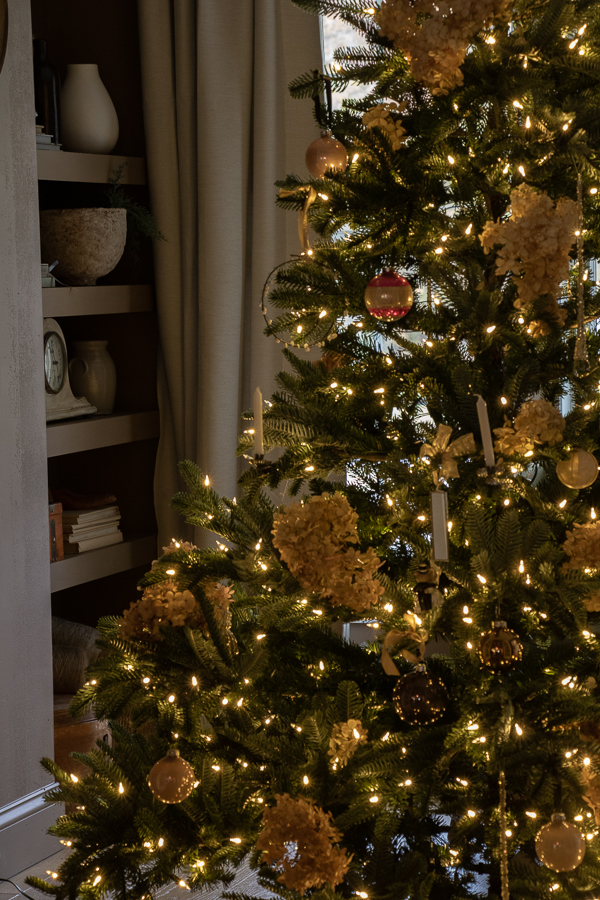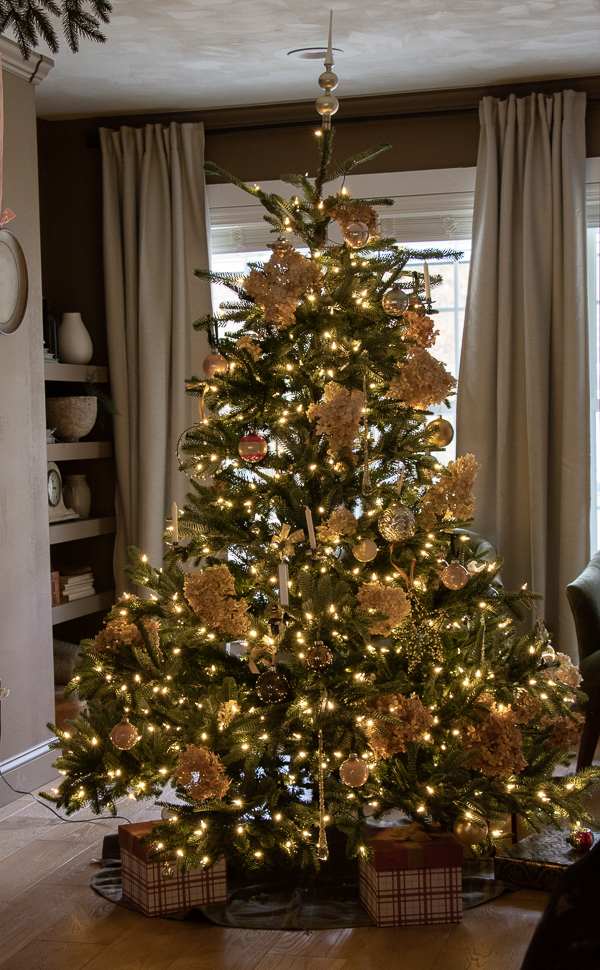 I think it's truly important to find your own authentic style even when it comes to decorating for the Holidays. I hope this hop inspires you with many looks that you can create and to truly hone in on what speaks to you. It could be something that you feel like just being creative with or something that reflects your past. Whatever it is, have fun with your décor take your time to decorate, and enjoy the process. Hope you stop on over at the next stop here at…
https://www.twotwentyone.net/christmas-tree-3/
(Visited 3,883 times, 2 visits today)