Our office went from Black to Brown and I am so excited about it!!!! I loved our moody office but I was ready for a change! Its been a few weeks now that we've been working on this room, prepping it for the Christmas season. We painted the office, added crown molding (the dummy way), lime washed the ceiling, and changed up some of the décor.
We have a few more details that I plan to add like hanging photos on the one wall opposite above the printer, and adding some curtains. Still on the fence of adding an area rug and possibly changing the desk. I will probably add the finishing touches after Christmas since this room starting next week will become our Christmas room.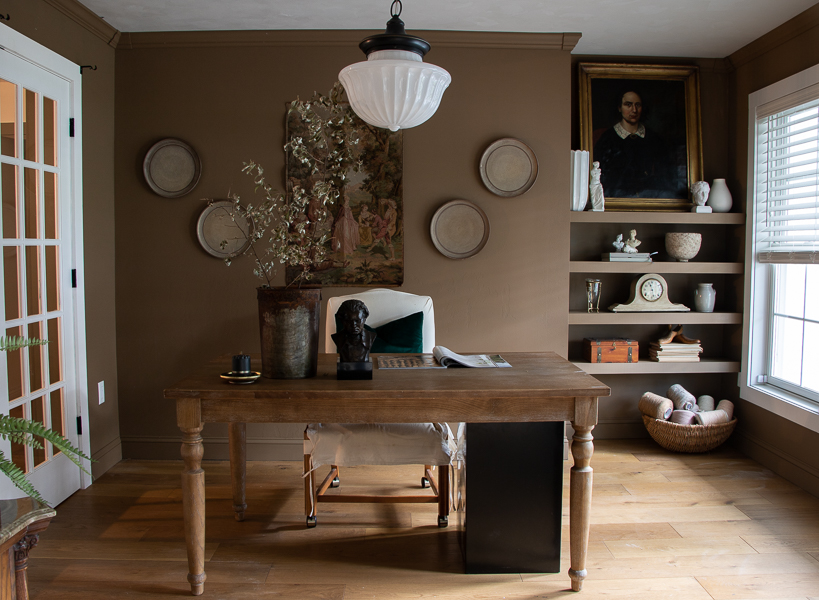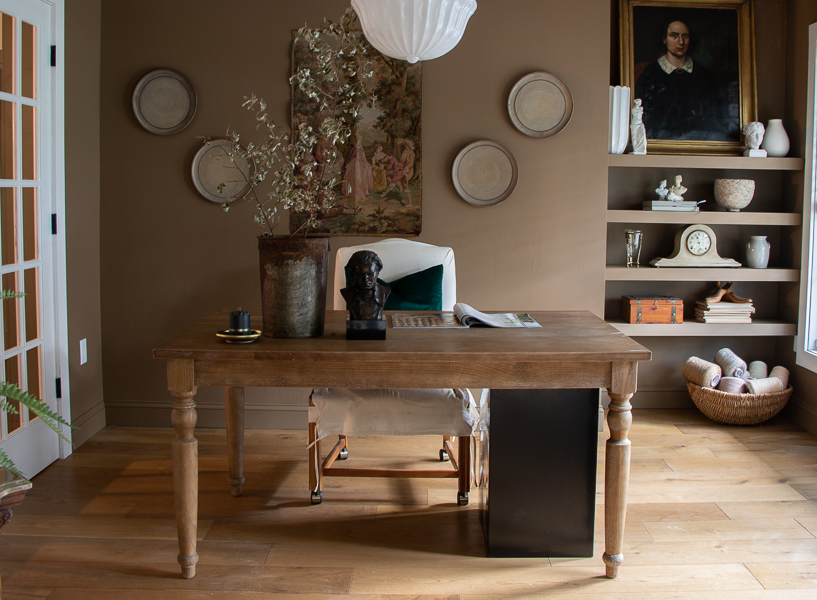 Some of the details we included were hanging one of my French tapestries I found at the flea market, and the handmade plates that I've had from my great Uncle. I've been wanting to hang them for so long and I knew with this new wall color they would be perfect here. I used these, to hang the plates and they worked out great!
Sources below!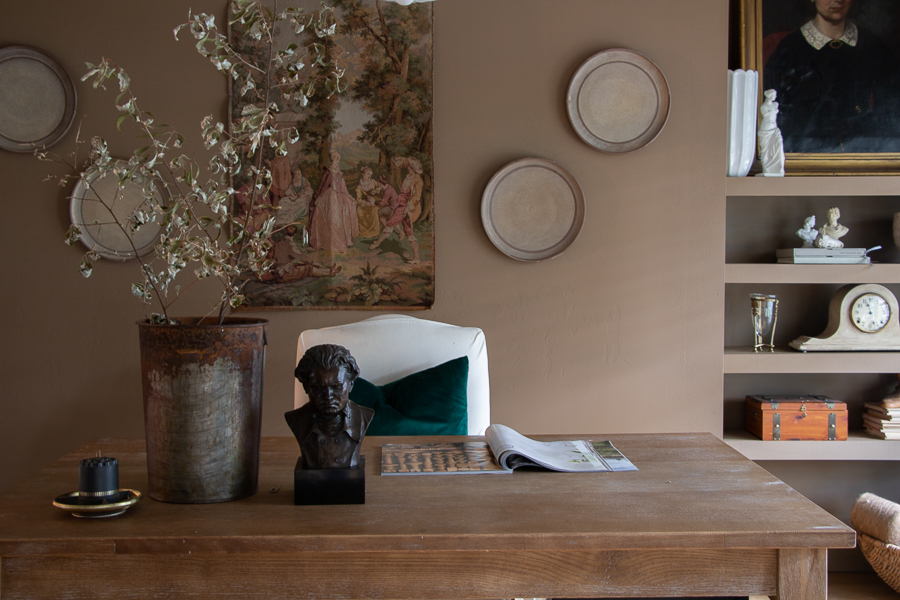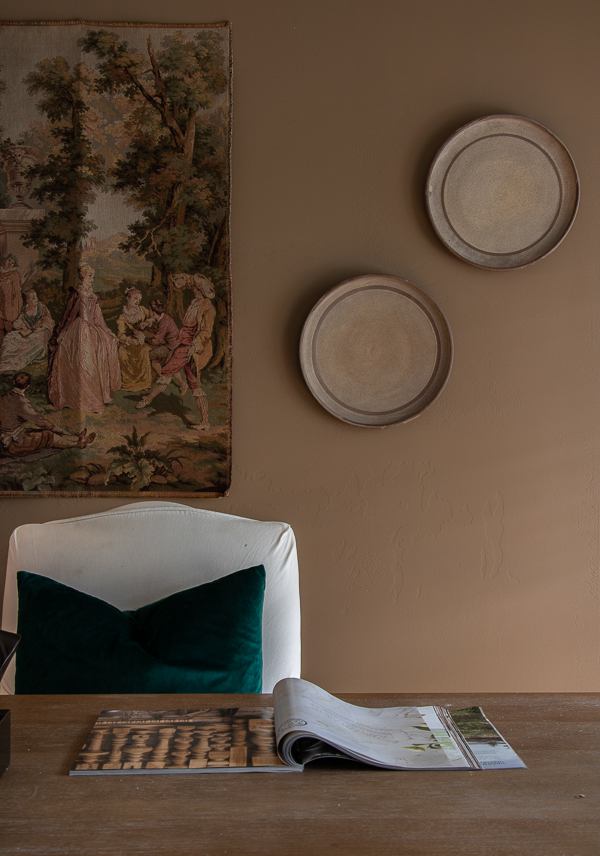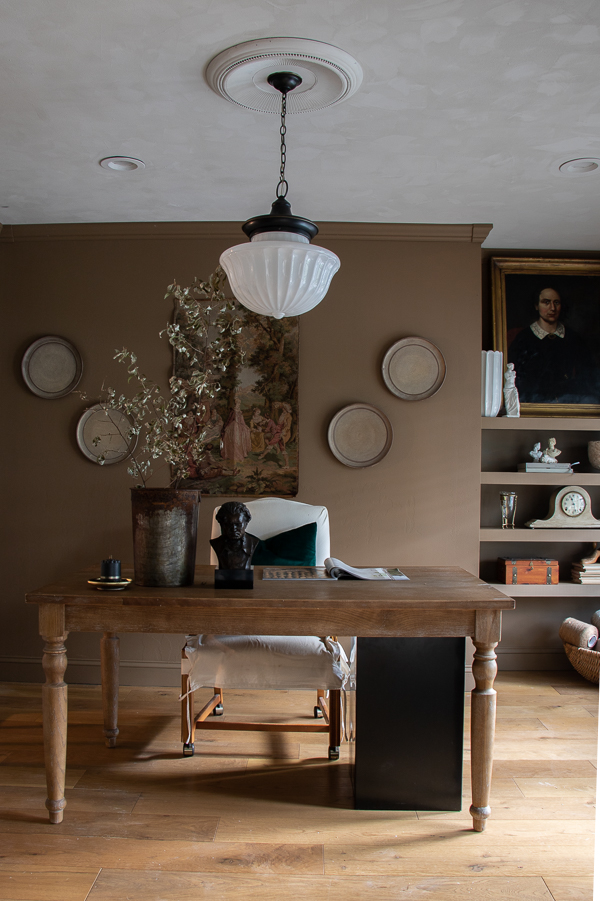 For the ceiling that tripped me up when it came to the design. I almost kept it with the charcoal color but eventually realized it was too much contrast, then I thought about just painting it white but…that felt too typical, so I decided on the lime fresco paint. I had left over cream & coffee lime wash paint from our foyer makeover from Pure & Original paint and decided to just lime wash the ceiling and I'm so glad we did! The added texture and matte finish is just perfect to add more Old World European feel in here.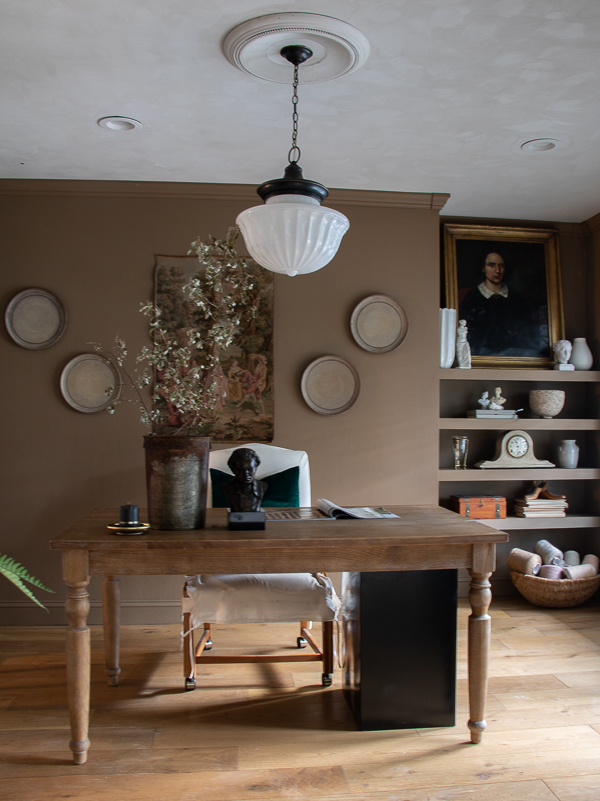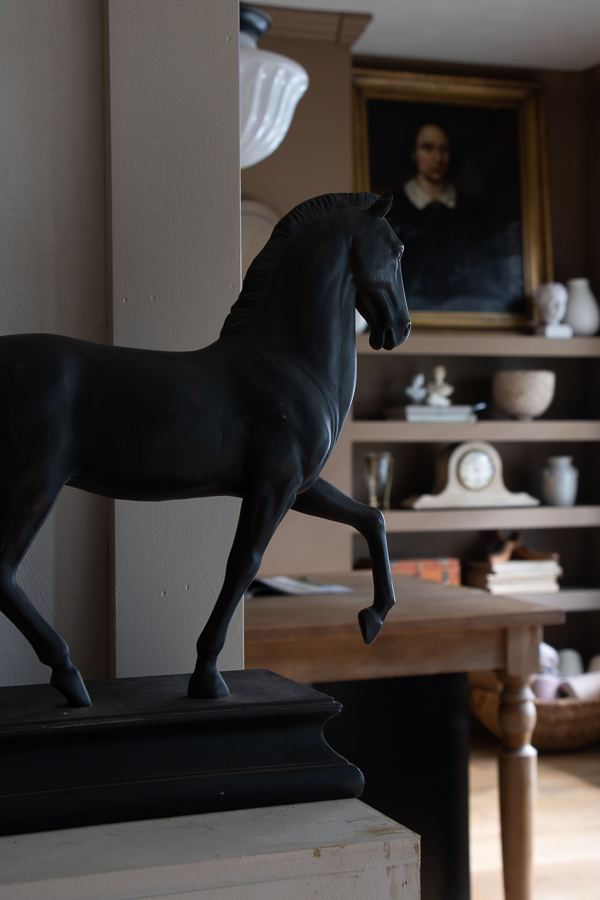 I re-styled the shelves and decided on something a little cleaner and more European. My bust collection is small, but I like how they looked grouped here with some white porcelain vases. I tossed all those spools of yarn in a basket instead of keeping them displayed on the shelves and love how they look!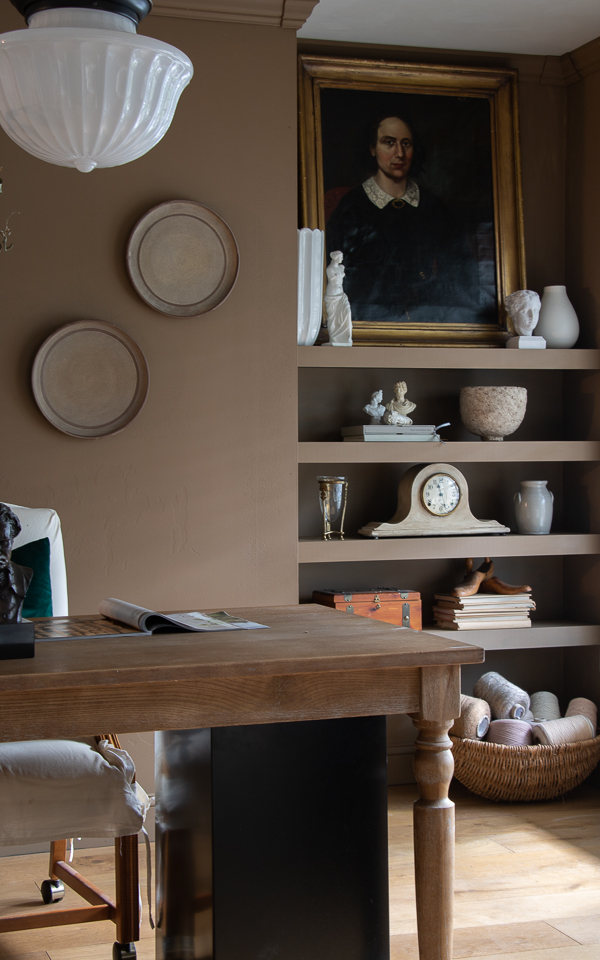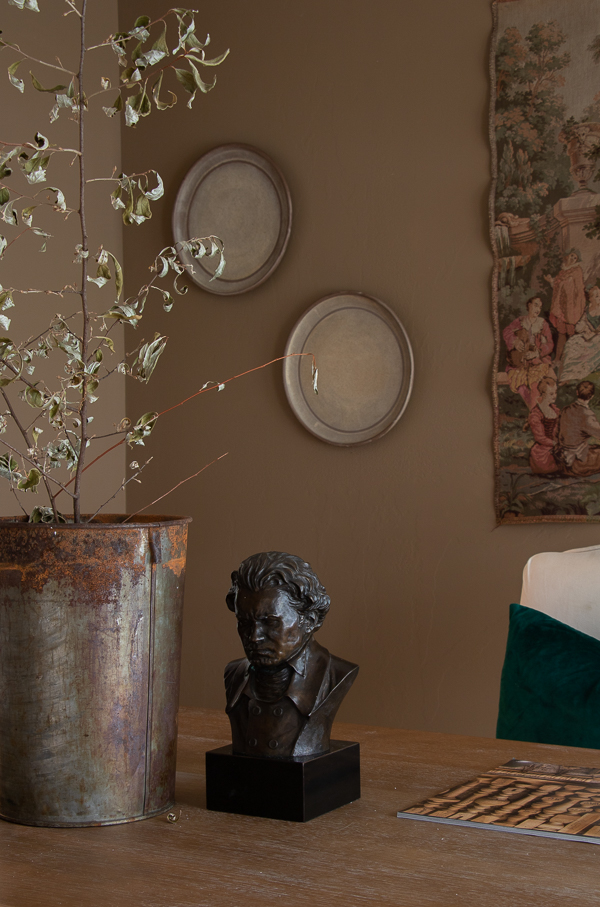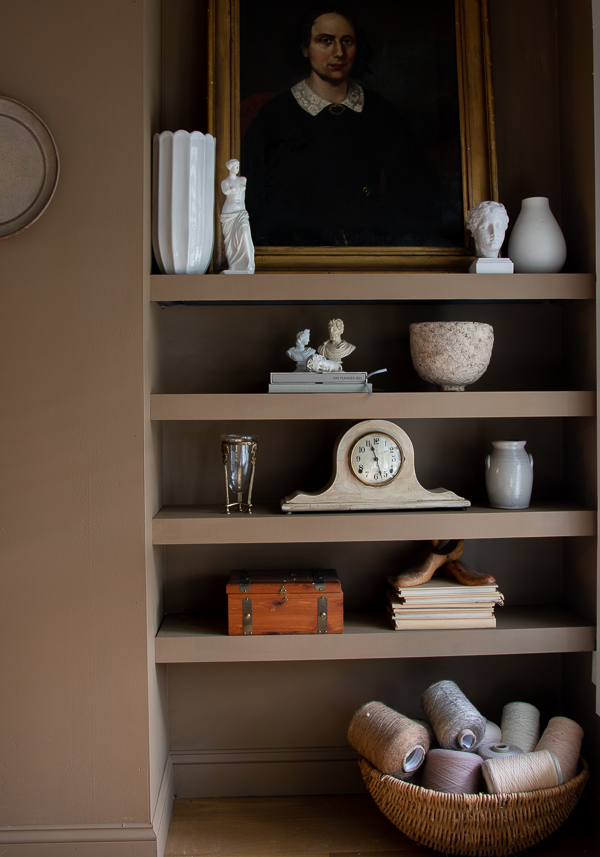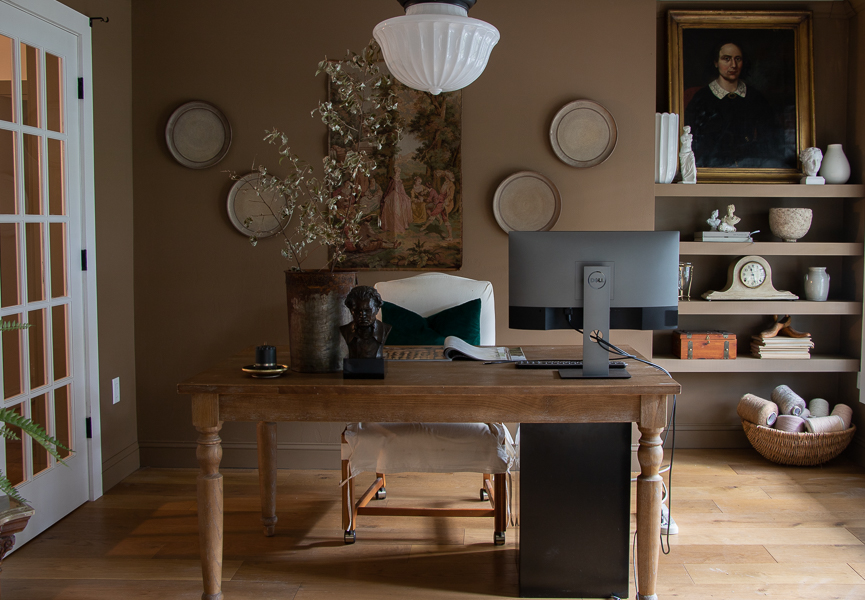 Its still a work in progress, but the feel is so much more of what I was desiring. I can't wait to turn this into our Christmas room…I think the brown and green will be a such a beautiful combo.
Sources:
Please Pin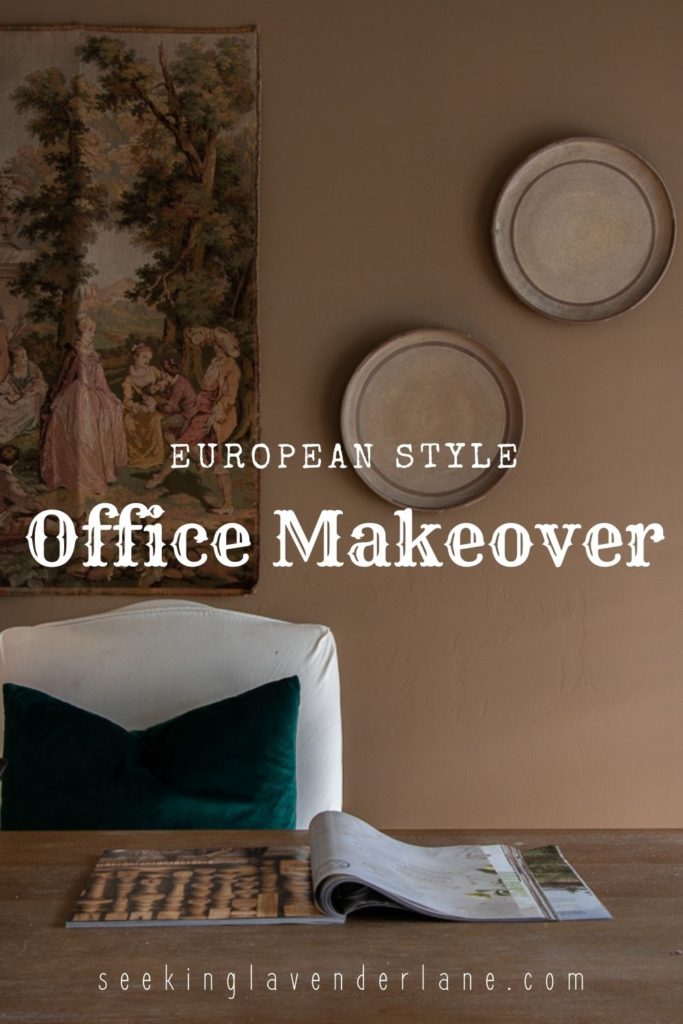 (Visited 2,516 times, 1 visits today)