Dreaming of beams in our main living area since we started the renovation on our home. I knew I wanted an open concept space but with added character in the architecture like beams, arched doorways, warm rustic flooring, patina metal, and of course the endless amounts of vintage accessories. It would be almost daily the last 3.5 years since moving in that we would look up at our ceiling and say "I can't wait for beams". The space was designed for them…but those of you that have been here since our renovation might remember there were some finishes that had to be cut and our contractor wasn't the most accommodating so we had to wait for this added feature.
Before & After video of Beams:
Fypon Faux Beams
That leads me to our partnership with Fypon! We were so excited about coming across their option of faux beams because these lightweight products are just what we needed for the structure of our home. We ran into a snag a few years ago when we were thinking of adding some reclaimed beams. We had studs that went in the same direction and so they wouldn't hold the weight of heavy beams, so we started looking into the option of faux. A lightweight product that provides the character and realistic look of real beams but super lightweight and easy install. Fypon, has some of the greatest products on the market to allow your home to truly come alive. Less cookie cutter and more character…check out their products here.
We tried out a few samples and ended up going with the rough sewn pattern. Simple but with the slightest grain it truly works well with our flooring. Our floors bring all the rich warmth wood to our home and then we have our wood diamond windows in our kitchen, so the beams would be the perfect balance to the space to continue the warm rustic feel.
Scroll to the bottom to receive a coupon code to receive 15% off your future beams!
I shared some highlight stories on IG of the process and ideas behind the beams you can check out here.
The European Farmhouse Beam install:
What was important was the color so I picked up quite a few gel stains for this process to get the right color. This is the color combo I landed on!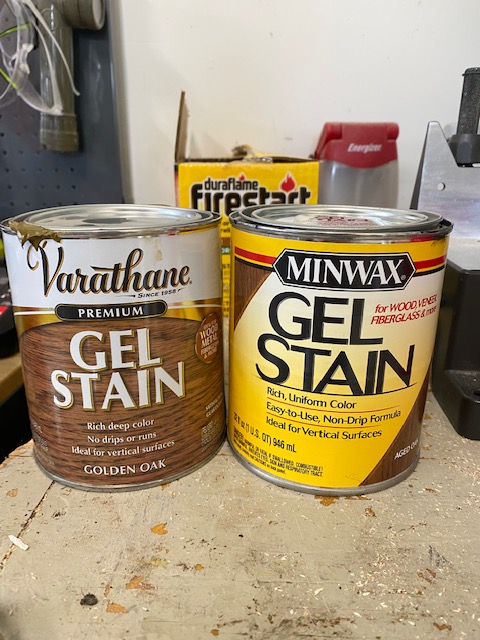 It took a mix of two different product brands but gosh the color is really really close to almost an exact match of our floors.
Here's a YouTube video to learn just how to stain your faux beams properly, I watched it a few times myself.
Once dry it was time to hang and we had all the intentions of hanging these ourselves. Its an easy product to DIY with, but well…we ran into two problems, hubby did not want to DIY lol and we had these very uneven angles and we were a little weary that we would mess it up. So after a little stalling we decided just to hire someone to hang them for us. We were certainly relieved and we couldn't be happier because they did an amazing job. Sometimes in DIY its good knowing when to call the experts and when to save your marriage lol
Here's how they turned out! I have to say not only do we love how they look, but we LOVE how it feels in here now. A true cozy rustic European Chateau feel to this space. We are now looking up at the ceiling everyday and saying "I can't believe we have beams"
BEFORE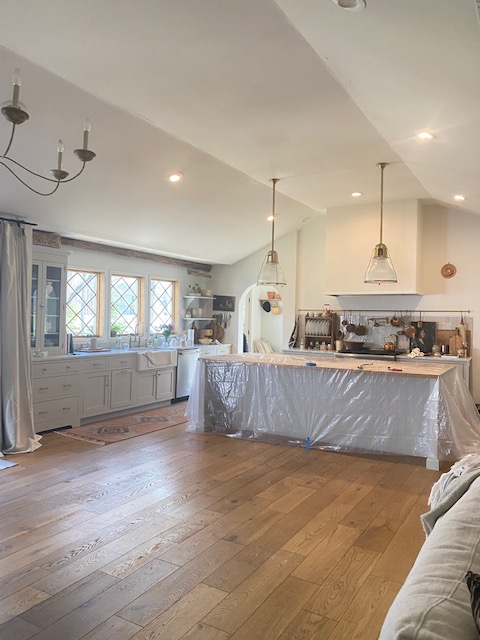 This was the during they added these beams to help support…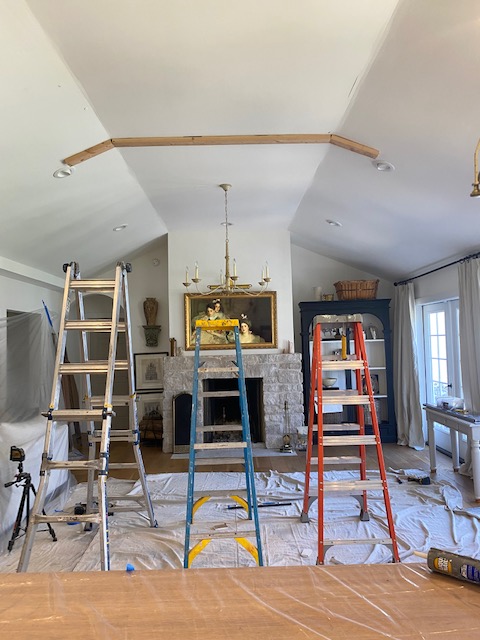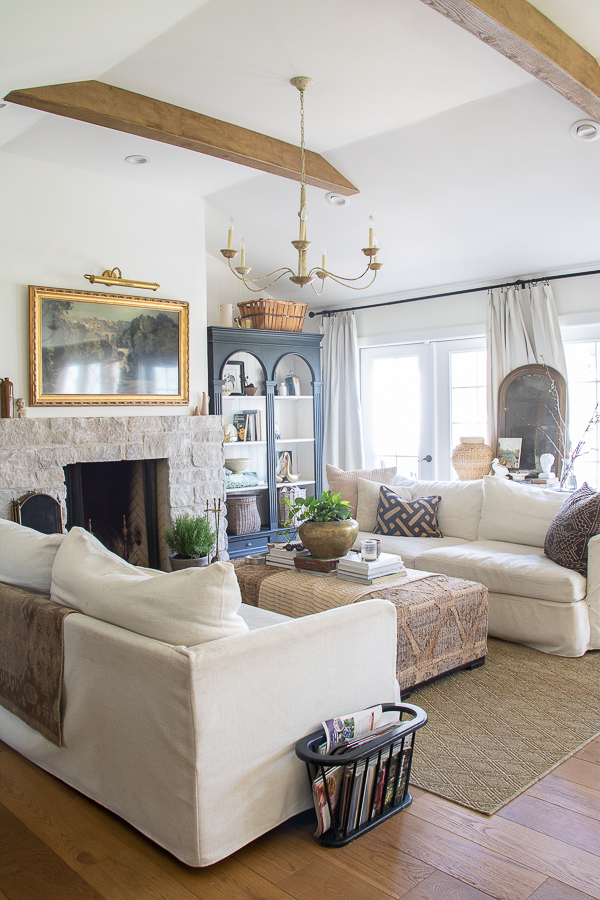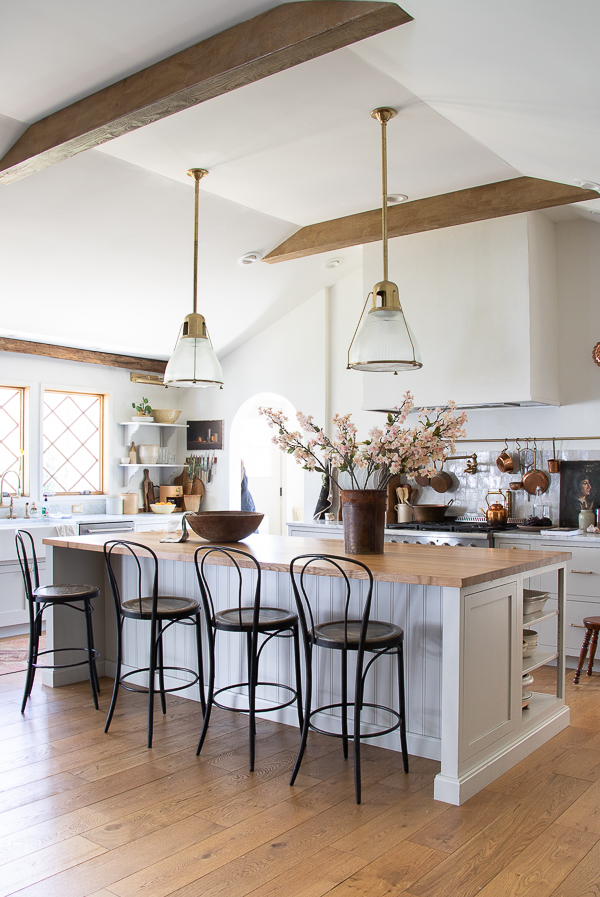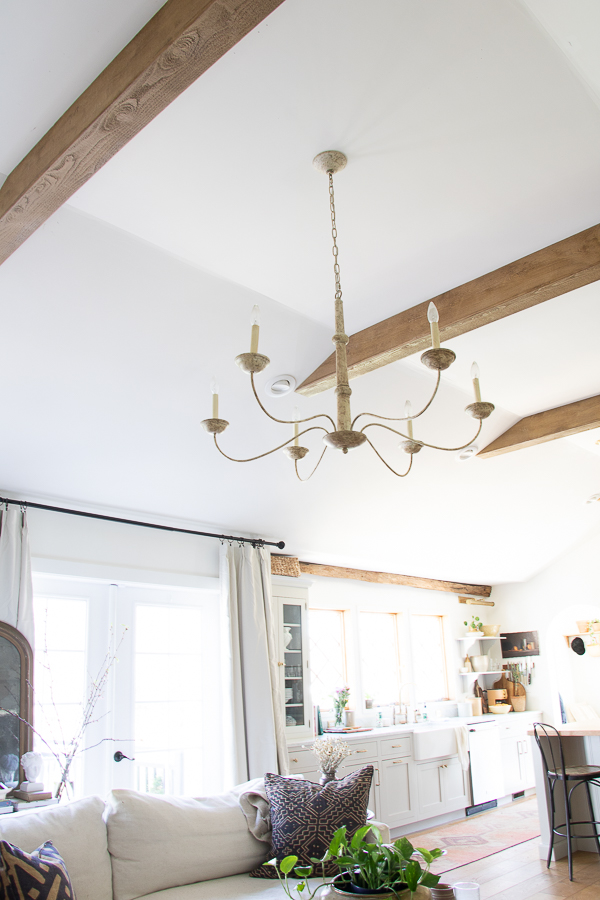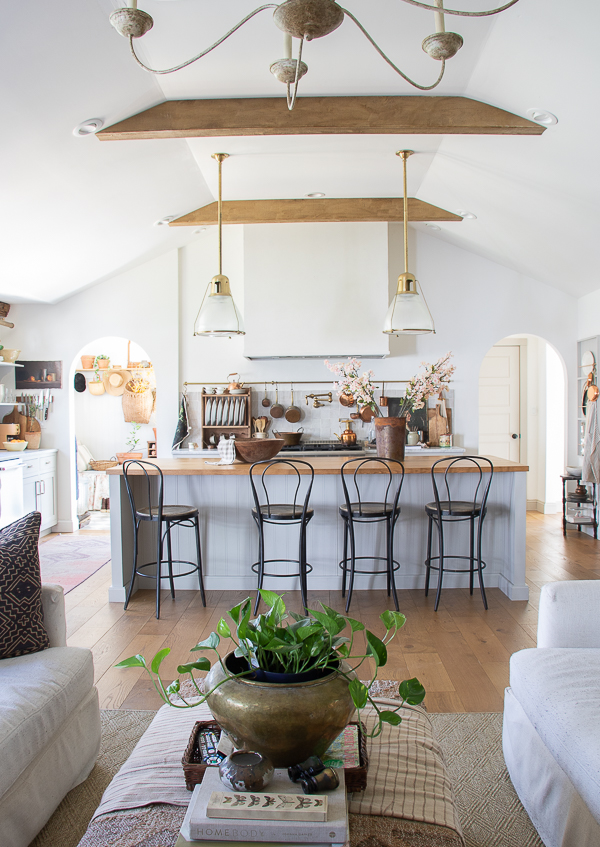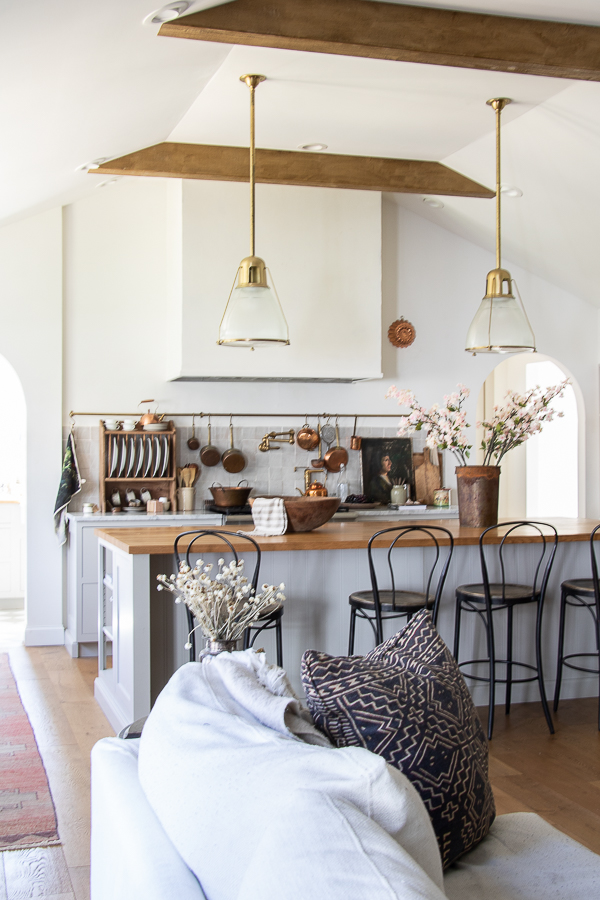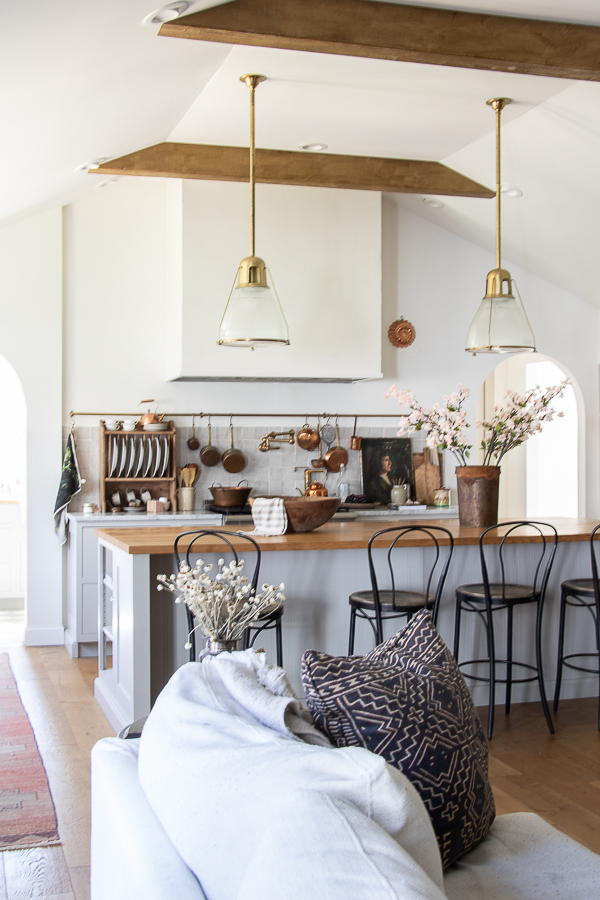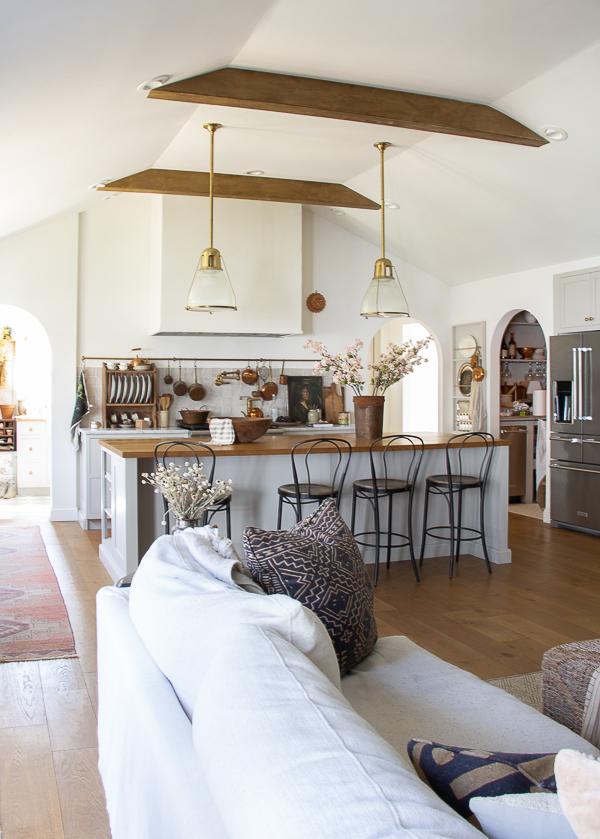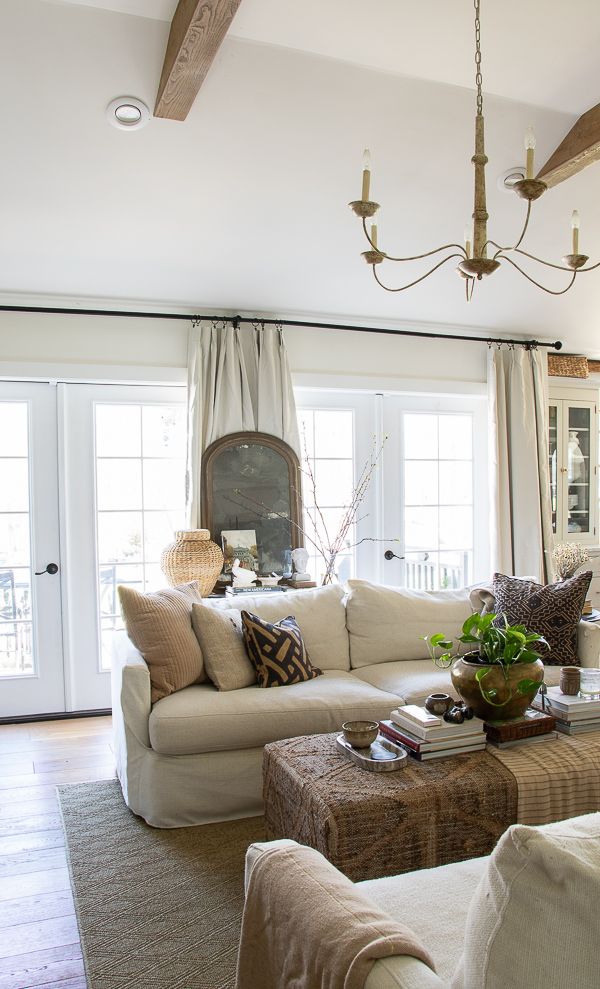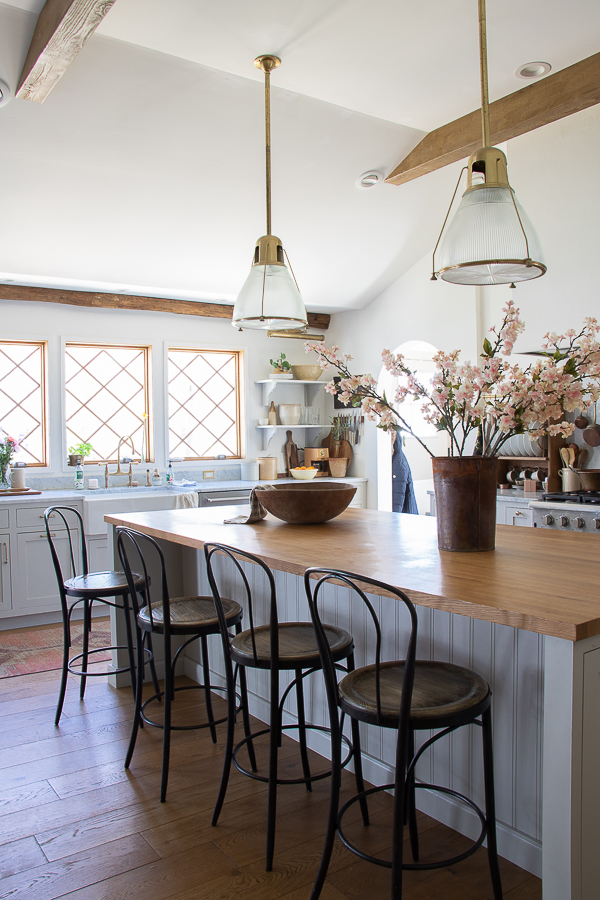 The character my home needed to continue to embrace the European Farmhouse feel! Fypon has been so generous to offer you all 15% off your future beam order!!!! Isn't that amazing! Start getting the tape measure out and figuring out the next spot to add your Fypon beams, I'm sure you have a room that's dying for that extra charcter! Use the code: LAVENDER , expires end of 2022!
Please Pin!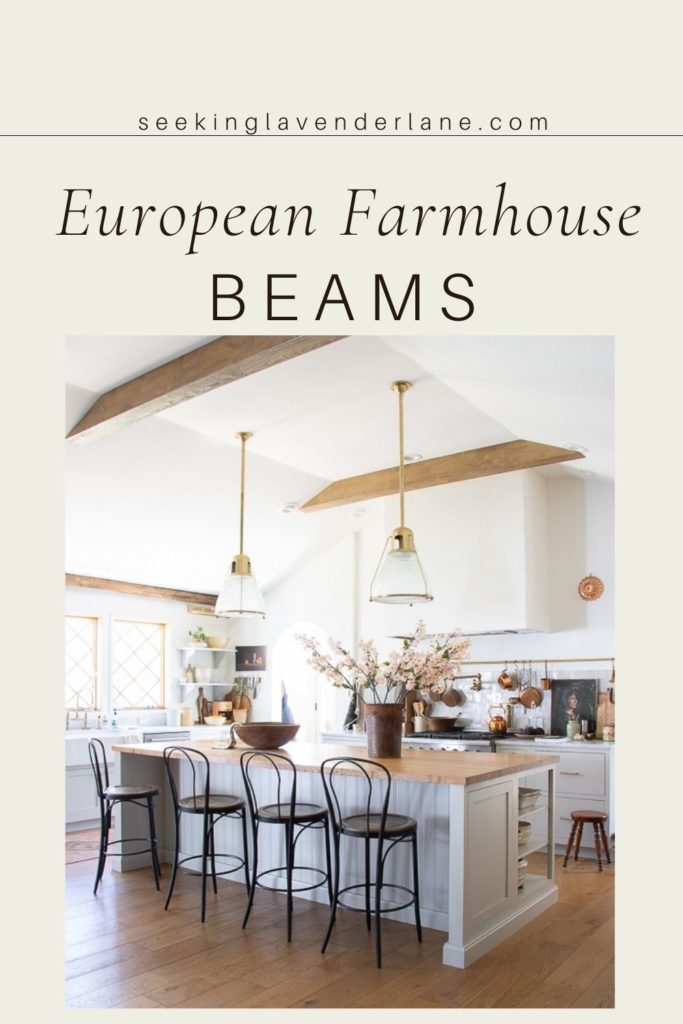 (Visited 2,187 times, 1 visits today)