I have had numerous questions about our renovation this past year. I know I never fully shared an entire breakdown of the process and the details in a written post, so I thought I would sum it up all here.
Why we chose our house?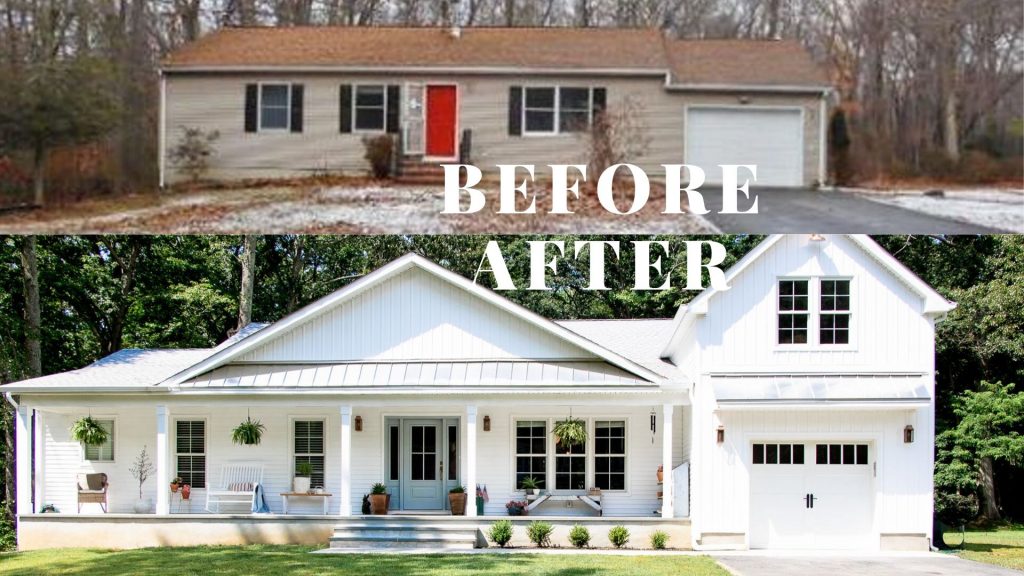 You hear the line over and over on the famous show Fixer Upper as Jo asks the question "Do you think you have the guts to take on a Fixer Upper"? My immediate thoughts are well, I have the guts, do I have the money? Or I have the ideas, but do I have the opportunity? It's amazing how that show felt like a little like an inspiration into my life. The season it ended was right before we took our very own project. Just for those that are new around here, we bought and remodeled our home in 2018. We have been in our home currently for about a year and a half now. So, I am answering real life Fixer Upper renovation questions for you today. They are from our story and our true Fixer Upper experience, that doesn't mean everyone's experience will be like ours though. So keep that in mind, everyone's budget is different, contractor, state, and experience will be different, but I hope this gives you a little insight into a real life Fixer Upper story!
First, after seeing the BEFORE photo of our house, I think a question would be…why? Why this house?
Well, the two reasons that we bought this house (besides God bringing us to it) was the fact that it had a decent amount of property that was private (backed up to the woods) and it had an existing (un-finished) basement. Those were some of the big boxes we needed to fill when looking for a house and it was impossible to find. Anything within our budget just did not seem to have it and if it did, it was at the top of our budget and still needed a ton of work.
The next reason we chose this house, was that it was a ranch. NO, I never wanted to live in a ranch home, I like colonials…but I heard ranch homes were some of the easier homes to renovate and to add onto. It's a lot more to imagine and a lot easier to work with. After living in our ranch home for the last year and a half I truly LOOOooove living in a ranch home! It's really is such a wonderful lifestyle!
Did I see potential in this house???
NO! Not even close, I've said this so many times. The house was a box, a modular home, and zero character. I would never have imagined myself buying a home like this. I was hoping to land upon a vintage home with a ton of character or a house that had good bones and potential if I knocked down maybe a wall or two…not a small boxy home that was very boring in design. I think what gave me hope, was watching a ton of Fixer Upper shows and the day I got full vision was the day I looked at the blueprints. I could for once see the overhead view of walls that could come down or be moved and what an addition off the back with some penciled squares could look like.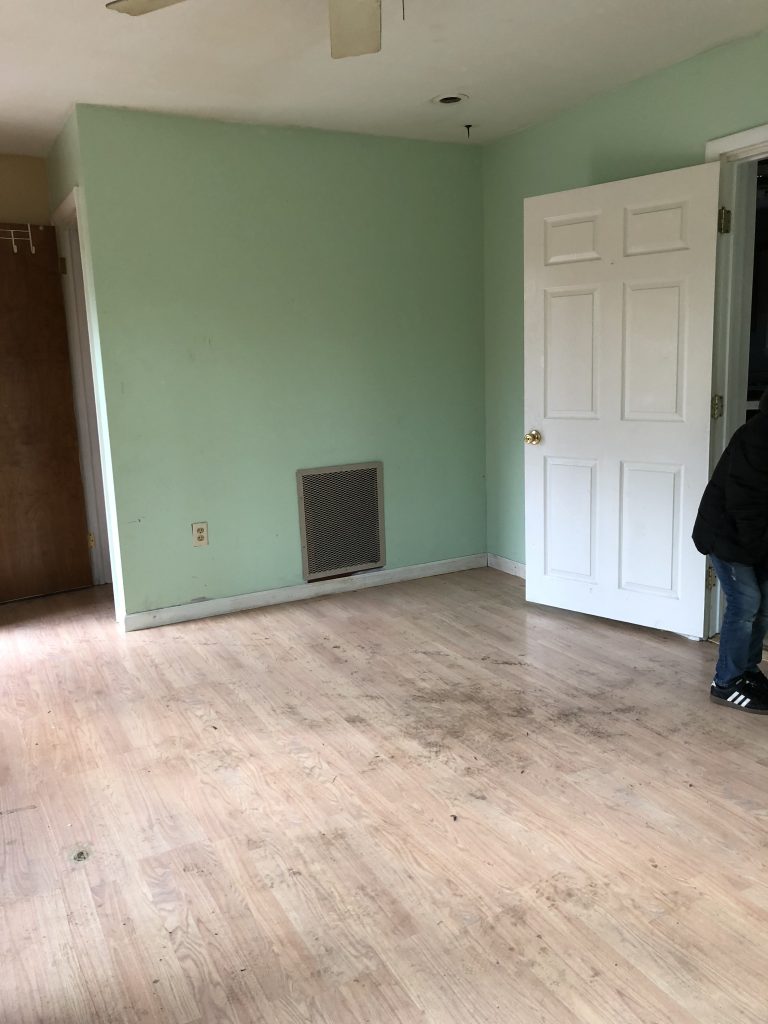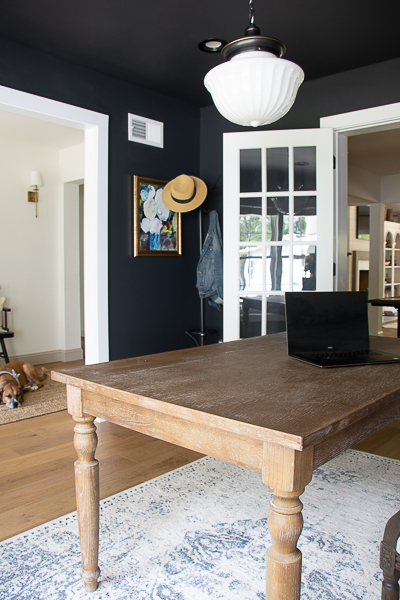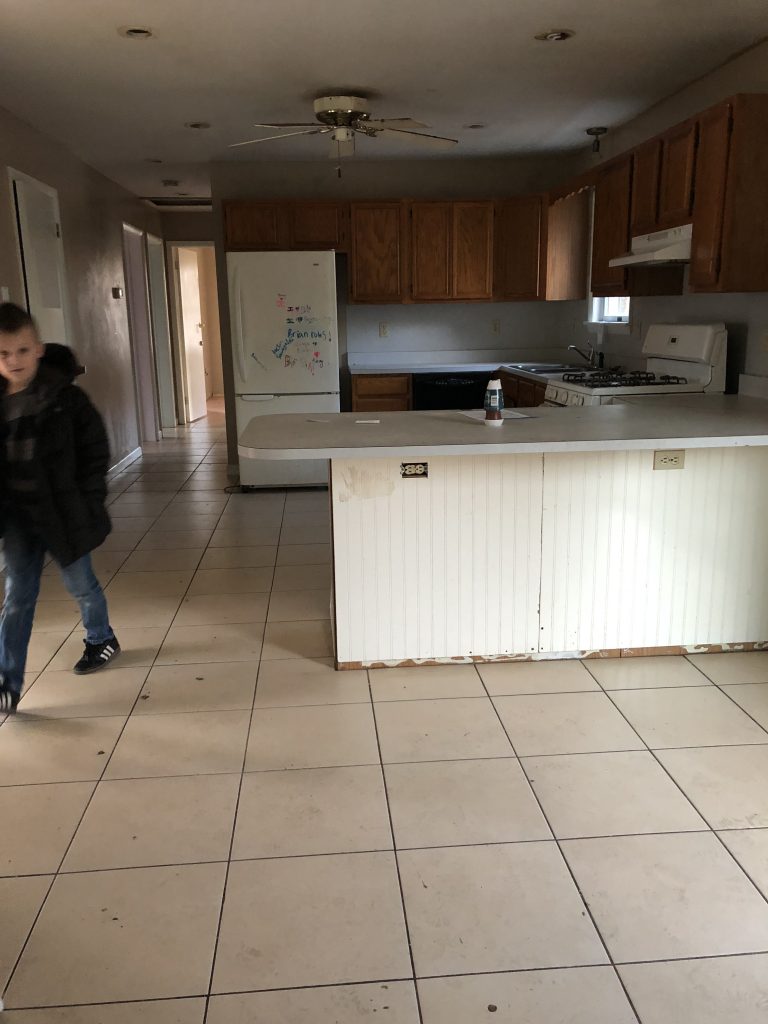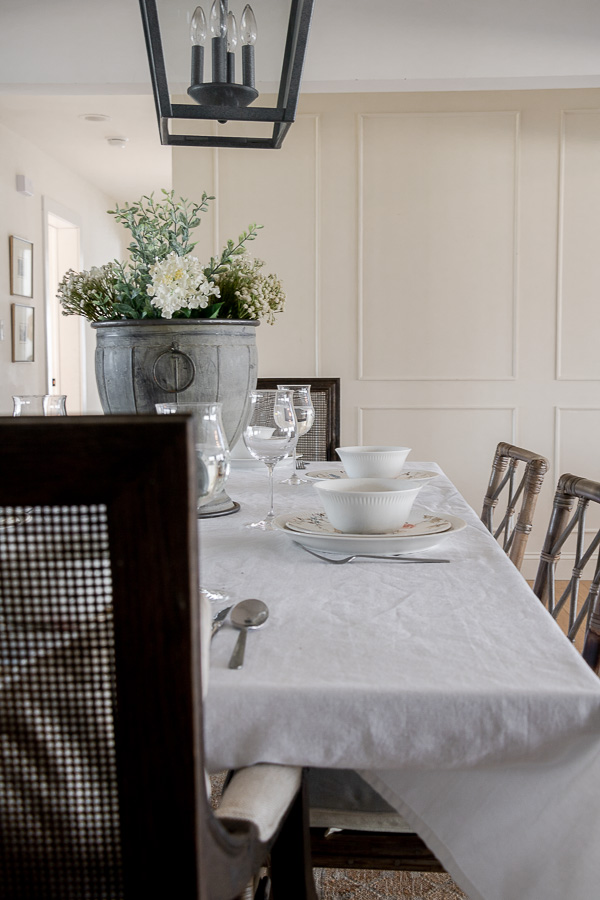 When did it the design and layout come together?
The design came together once we had our architect make up an existing floorplan of the house. Seeing the layout overhead with just boxes instead of the wall in front of us and small boxy rooms…allowed me and my hubby to see that by erasing walls and adding whatever we wanted to the addition was possible. I remember going around and around with our architect one night when we initially thought our front door would be slightly over to the right and with that layout we had no entryway and had to walk through the dining room into the main living area. I was totally frustrated and after going back and forth about it and thinking we had no options….I finally had a a-ha moment! I realized if we moved the door back the other way, we could create a hallway and it was possible. We would take from one of the bedroom and it would create a true entryway. And boom-there was our layout! A few other details I knew I wanted for our layout, was a walk in pantry. After looking at other blueprints online this helped me to find details of new build layouts to add into our own home. (I def recommend that to get ideas of what you like and can try to incorporate into your build or renovation). Hubby was the one that came up with the genius idea of tucking the fridge into the pantry wall so it wouldn't be floating into the kitchen. I had fallen in love with an open kitchen and my number one request that it wouldn't be L shaped. I wanted to have two doorways on each side of the kitchen and a large-ish mudroom and laundry room. It was really important for me to have a space that felt happy when doing laundry.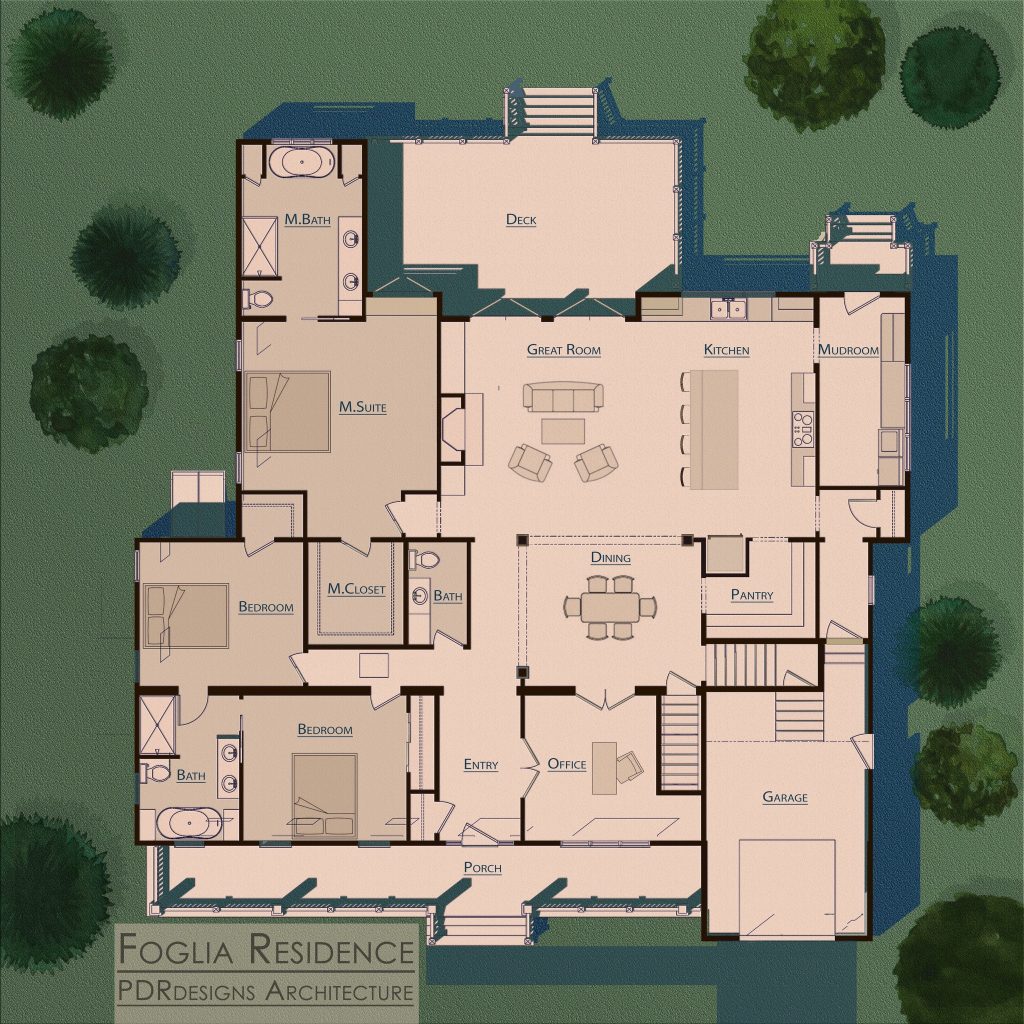 How about the exterior? What did you do?
The exterior is one I get most questions about especially after seeing the BEFORE of the house.
Well, I really disliked the original pitch of the roof and I knew in order for it to have more drama from the front, I need a dramatic peek. It's purely aesthetic but from the front of the house was so necessary. The next is that upstairs room. Once we decided it was best to do the renovation off the back of the house rather then up, I knew I still wanted a space that was my studio that would be separated from the rest of the home. I loved the idea not only to have more drama from the exterior, but to have this sweet suite upstairs. Not to mention I really wanted a stairway in our home. I think having a tucked away staircase gives our house added "vintage" charm which I wanted to make sure to incorporate into our new-ish home.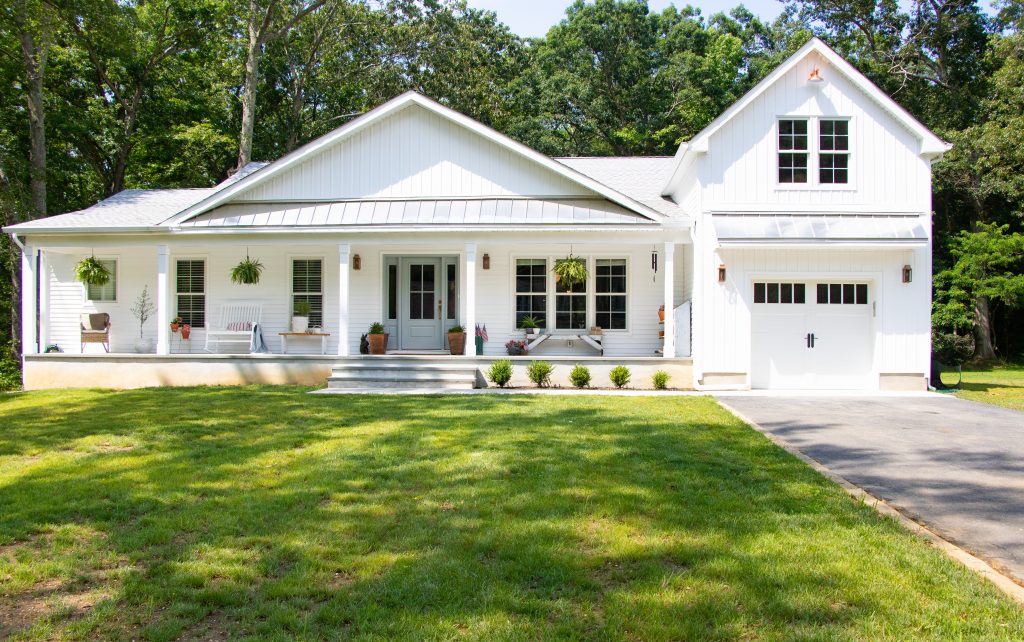 The exterior color: Is colonial white siding and the board and batten is also vinyl. Our roof color I don't remember, but it was a very light gray because I wanted it to resemble the color of a weathered cedar roof.
Our front door color: Boothbay Gray by Benjamin Moore
The porch is concrete with blue stone steps and trim (not by choice that's a long story). If I knew my contractor would have cut corners here I would have preferred a wooden porch. I wanted an entire porch of blue stone and a stone facade which was in our original plans but never came to be.
What is the square footage of your house?
Our house started at 1200 sq ft. It was a 3 bedroom, two full bath home with a "living room", eat in kitchen, one car garage, and almost an acre of property. We added more then double to the house. The main floor which includes 3 bedrooms 2.5 baths, an office, foyer, dining room, open concept kitchen and family room, laundry room/ mudroom, and walk-in pantry is 2400 sq ft with the upstairs studio space another 300 sq ft brings us to around 2700 sq ft total. We also added a crawl space below our addition for extra storage, and finished our 1200 sq ft basement. That brings the total of our home to 4,000 sq ft. It doesn't appear as big because it's pretty open the house, but it's all space that we truly love. We planned a house that made sense for our family. We didn't "need" 4 bedrooms, or a living room, we chose a studio space and larger laundry room instead. We also used what we had with the existing home. The 3 bedrooms turned into two bedrooms and a foyer, and the one full bath became our Master closet. It's a very comfortable layout and we always say how much it could be a home we can grow old in having everything on one floor. We'll see knowing me I'll be ready to move when the kids go to college…I don't think I can go without another big renovation again that long. Unless we somehow can flip homes in the near future…that would be my favorite kind of project to do!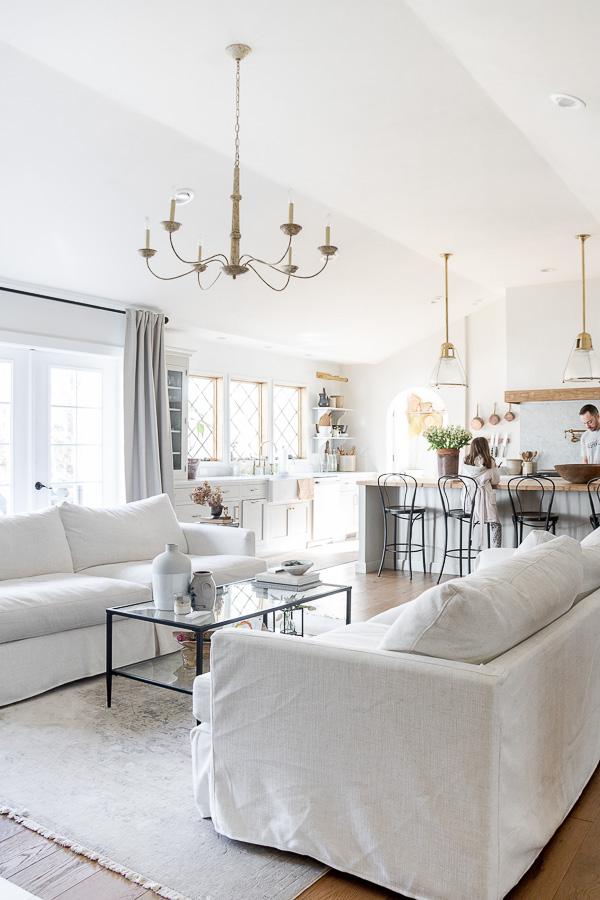 Why only one car garage?
I get this one a lot and it's usually from some troll or on another account criticizing our house for not having a bigger garage. Yea, that hurts, but that's social media for ya! There's two reasons we don't have a bigger garage. The first is that uh we ran out of money! It's amazing how many people will say "wow must be nice to have money" (which is not the truth at all) about our renovation and then two comments down, wow did all that work why not have a bigger garage? Can't please everyone can you? In a renovation, budget is real! We had plans originally to do a 2 car garage along the side of the house. I really like a side garage and we were going to extend the driveway to accommodate. With that plan, our Master bath was going to be smaller and would have been where our existing closet is (an interior wall). Well, I really wanted a bathroom with windows so we discussed with our contractor having the bathroom on the back end of the house. He felt the budge wouldn't be too much more to do so and that we could make it work. With that though there was discussion about cutting somewhere in the budget to help accommodate and that's where the garage came in. Well, before we even could move forward on that decision we found out that our property line (since we have township property that separate our property and our neighbors, it's called a paper street) wouldn't allow us to do so because of of the setbacks. So that made our decision easier and we decided have the larger Master bath and one car garage. We have discussed possibly buying the township property down the road to have a detached garage. Not sure it'll ever happen but that would be the dream!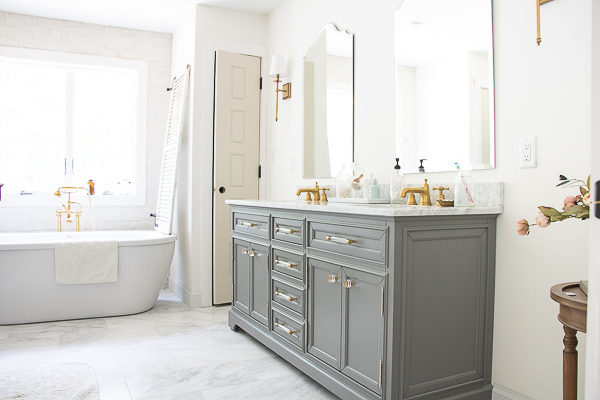 What do I recommend if you want to take on a renovation of this kind?
Well, I would say make sure to find a house that you appreciate the property, there is potential in equity, and you can buy below your budget. Our house budget I get so many questions about all the time. I really don't feel comfortable sharing our renovation budget and cost, but we had an idea ahead of time by speaking to the architect and contractor what we wanted and to see if our budget would be possible. Always keep in mind it will be more and that contingency budget-gone! We helped save money in certain areas with some sponsored products, buying some things out of pocket such as light fixtures, and working on some projects our self. For example we really wanted the larger 5″ moulding in our house. We decided to negotiate with our contractor and get the larger moulding but we would finish it ourselves rather then have the builder caulk and the painter paint it. We did all that ourselves so we could have the 5″ moulding. Do I think it's perfect, no, but I am still grateful that we have it. It's all about those details that truly dress up a home. Our interior doors, though I would have loved to have solid doors, we chose hollow ones that saved us money. It's something we could always go back and change down the road, but honestly they do not bother me.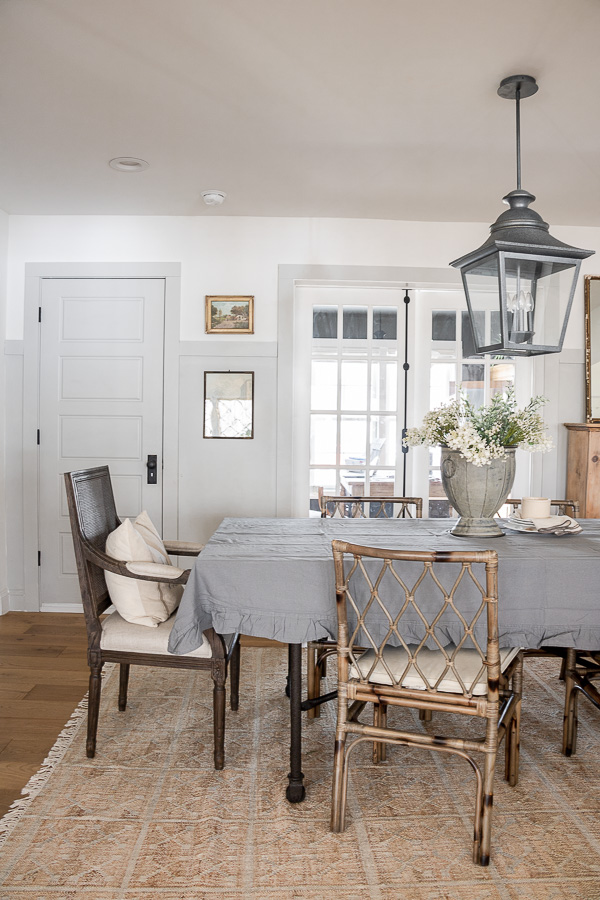 Construction Loan:
There are two types of construction loan an FHA 203k loan and the Homestlye loan which is not FHA.
FHA 203k loan is a government back loan. It is the most affordable option if you don't have a lot of money to spend on a renovation. This allows you to borrow more then what the house is worth up to what the house will appraise at with renovation. There is a cap on a 203k loan, it may be around 600,000 (don't quote me on that). You have to buy a low priced home to have the wiggle room to work with. There are limitation with a 203k loan, you can not use this type of loan for any luxury items ex. a swimming pool. This is strictly to improve the home to add value to the neighborhood. Also, this can not be done on a vacation home. It must be your primary residence. You also have to live in the home for at least one year. You can not have a running mortgage at the time of having a 203k loan. Which means you have to live out of your home- exactly why we sold, rented, and then lived in a camper during that time-oh and we couldn't afford 2 mortgages of course. For a 203k loan it is a 3.5% down.
The Homestyle loan does allow vacation, luxury items (a swimming pool), and is 5% down. It is not an FHA loan it is a Fannie Mae. You have to have better credit and a better debt to income ratio. It is a capped as well as a 203k loan and that is also around $600,00 (also don't quote me on that). We used a Homestyle loan because we got a better deal on this loan and there was a little more flexibility. It allowed us to also put 5% down which is percentage of the appraisal fee. This loan does allow you to borrow a little more then the 203k loan allows.
Keep in mind with your appraisal it can come in low. For example if you buy a house at $250,000 and you plan to renovate a home for $450,000 but the house only appraises at $430,000 with your plans, you have to work on getting the most value in the house with your architect.
Keep in mind with either of the construction loan you have a high PMI and a high home owners insurance premium. Typically double then what you normally pay. Once construction is finished you can restructure your loan into something else after 6 payments.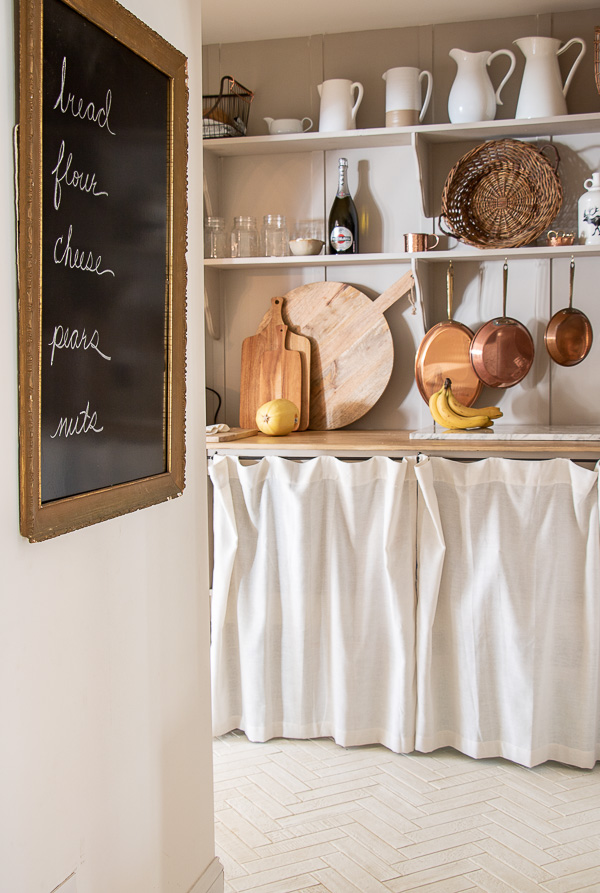 What is a HUD Home?
This is the type of foreclosure that we bought. It is a foreclosure listed through the government. That means someone had a government FHA loan and did not make payments and now the government owns the house. This is the best type of foreclosure for any "homeowner". There are no leans or surprises on the home. The government owns the home as is! As for a traditional foreclosure you don't know what you are walking into. They can owe money to a cabinet company and if they never finished paying the company they can come in and rip the cabinets off your walls.
The bidding process on a HUD home is made during a window of time. It's a 15 day period that any "homeowner" (non contractor) can make an offer on the home. If there is no bids on the home during the 15 day window then the bids are open to the contractors. This is where you put your best foot forward! The house being a foreclosure is already appraised lower then what it would be if it was not a foreclosure home. There is no back and forth with bidding so if you know it's a home that has a lot of traffic and attention (which ours was) go for you best number and pray. We ended up offering $14,000 over ask to secure our bid. This doesn't mean in all cases you will have to bid this much over ask but when I say there was a lot of traffic on this house, we knew it would be the only way to secure our offer. Also with a HUD home you get a HUD consultant that makes sure the contractor has fulfilled the project before getting paid from the bank. We felt more secure knowing that we had a licensed contractor who is paid from the HUD reviewing the work.
You can look at HUD homes in your area (which are hard to find) on this website: https://www.hudhomesusa.org/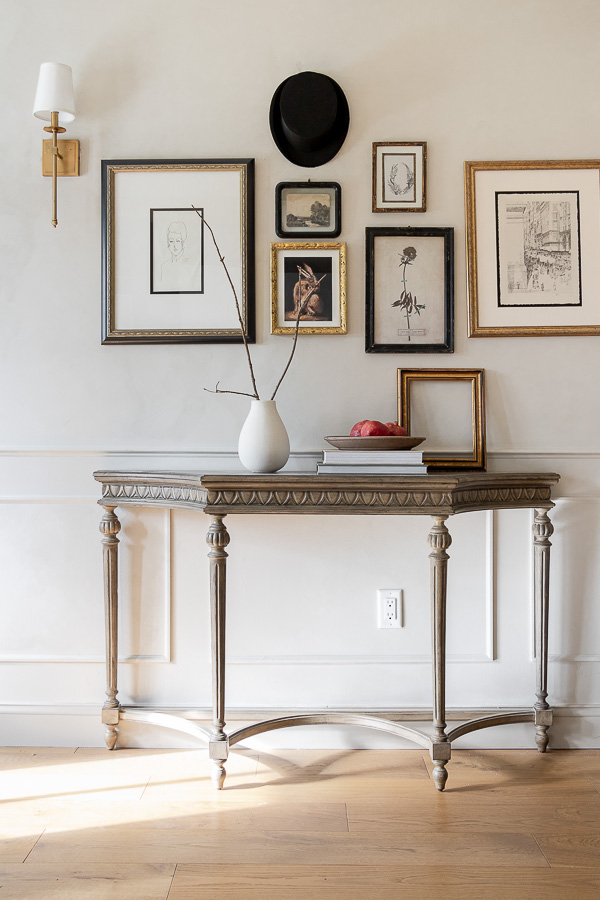 How did you pick your contractor?
Well, I really should have hubby talk on this, since he was the one that selected our contractor. After selecting the house and having an idea already what we thought we would want to do with it, we interviewed a few different contractors here at the house. Our house was a HUD foreclosure which meant we would need to find a contractor that would take on a construction loan that worked with the HUD. Our loan type was is set up where the contractor puts out the money and is reimbursed by the bank. This was the best option for us, because we knew we wouldn't have to worry too much of a contractor taking advantage of us. Not every contractor deals with this type of loan, so it definitely narrowed down our search. We had around 4 contractors come to the house and hubby interviewed each one. We had already a plan in mind for what we wanted to do with the house and so it was a matter of finding a contractor that felt the budget was doable. We liked most of the contractors that came out, but what had my husband lean towards our contractor was that he was most enthusiastic about the renovation and he just got overall good vibes from him. We don't have any true professional skill on selecting a contractor except going with with your gut and be sure to get at least 3 opinions.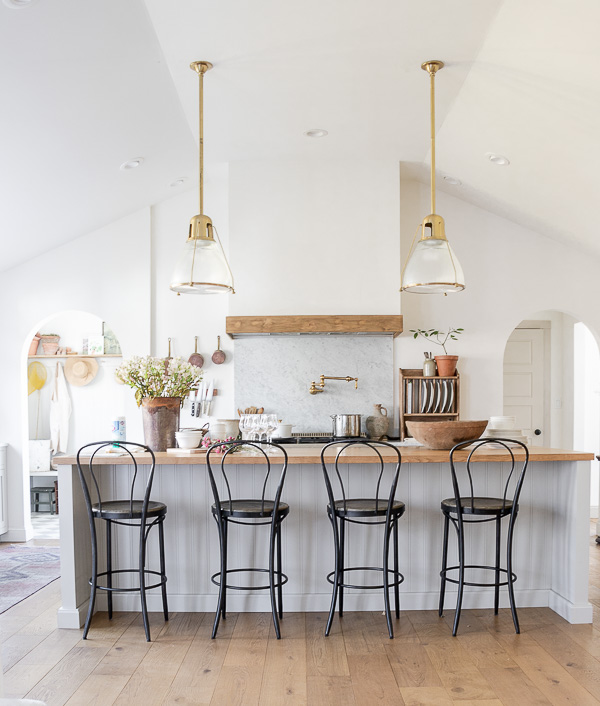 Should I take a contractor house hunting?
I would maybe recommend at least narrowing a house down to a few your realtor recommends. Then taking a contractor by with you to discuss possibilities. Keep in mind when you are house hunting since the house is going to be all new when you're done with it, you should be most concerned about property, taxes, and renovation budget. This will help to lead you to the right home. Finding one within a good budget that will allow you the space and renovation that will work for you.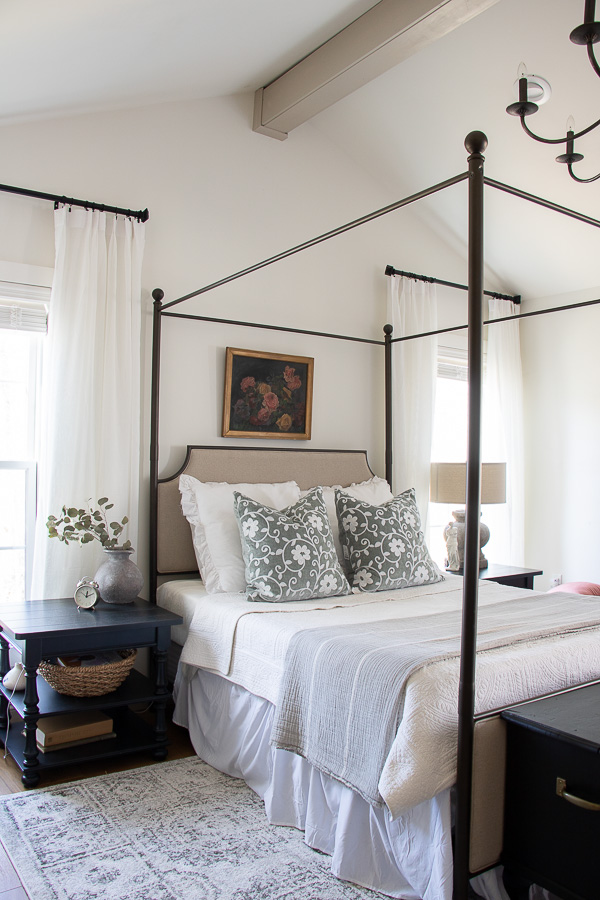 What do you ask a Contractor?
After a tour of the initial home and going over ideas for the space and budget a few questions to ask..
Who are the subs that you use (check on their reliability)
How many other jobs do you have going on currently?
Have a realistic conversation about time frame. There are days the contractor will not show up due to other current projects.
Be upfront about your time frame, especially if you are working on a tighter time frame. Ex. if you are living in a camper (there are tight time frames). If you have not sold your home yet or have other property to live in during your renovation your time frame may not be as tight.
Ask for their resume of similar projects
GO OVER THE PLANS! Be realistic our contractor "went over them" and never really did. Architects can sketch up your dream, but your contractor may let you know that is not realistic for your budget. We had a lot of finishing work that was cut though that were on our plans. Our biggest issue is that our contractor never went over our plans and then the day renovation started he told us our budget was not even close to where it should have been. He lost out on money on our project (so he says) and we had to sacrifice both his friendliness towards us because he blamed us the entire time and finishing touches like a blue-stone porch and some finishing work had to be cut.
Make sure to discuss surprises especially during renovation. When you are building from scratch there is less "surprise" costs because you don't have to worry about what is behind the walls.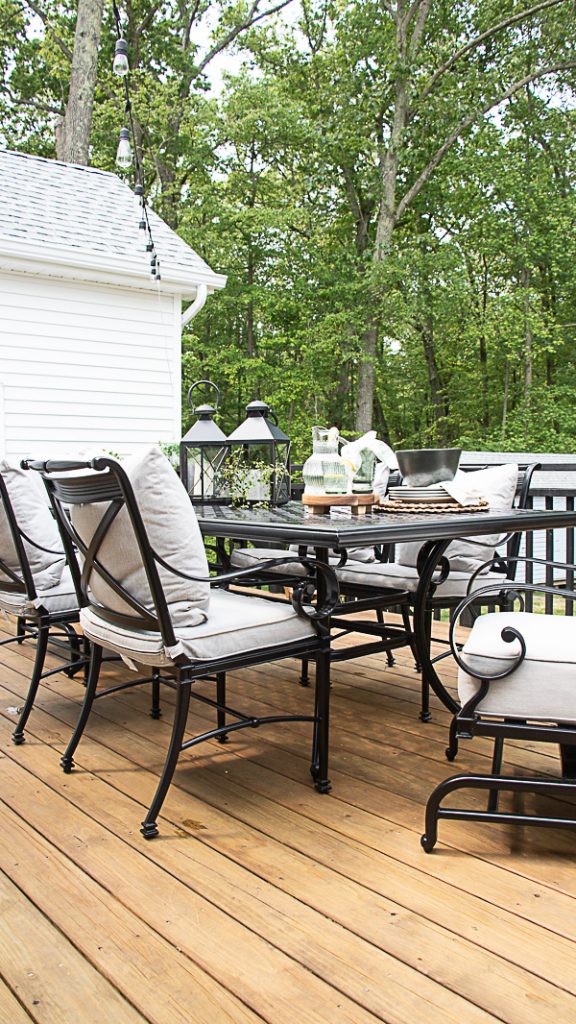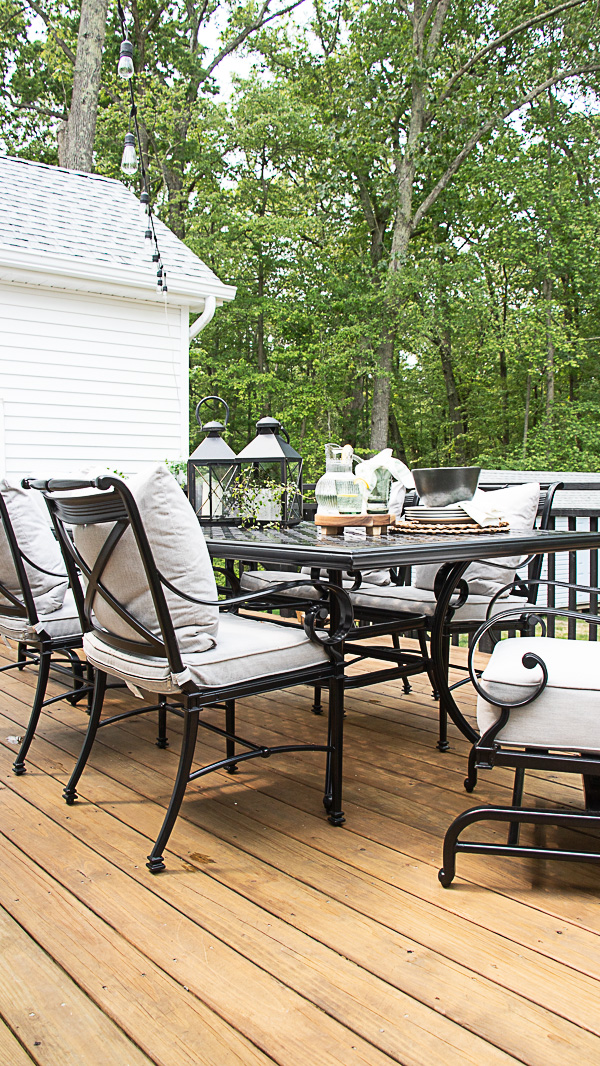 Did we like our contractor
All those that followed along on IG stories during the days of living in the camper and having our house renovation done, will know we did NOT like our contractor. There were multiple reasons mainly that he did not have control of his subs, they took full advantage of him, he was stern with us and not with them, he would blame us completely for our project being over budget, and it never ended. We truly believe he was a good guy at the end of the day and did the right thing by sticking with our project, completing it and my husband says over and over though it was not easy he was still the right guy for the job. So, there are mixed feelings there but we went our own ways and are happy to never look back. I do not recommend him though to anyone in the area due to the complications we had during the renovation, including one of his subs stealing from our garage and basement. We lost tools and a chandelier and who knows what else.
How does your home feel "vintage" when it's a new build? How do I get that look?
A few details I knew I wanted was to have added character, but have a modern floor plan that works with my family. So we added character with having warm wide plank flooring, an English country style pantry that adds a ton of character, diamond grid windows for that European Tudor feel, classic elements like carrara marble and butcher block, arched doorways, and 5 panels doors for that vintage feel. I think added timeless moulding like picture frame moulding, and vintage pieces..you will be surprised how quickly your home can go from "newish" to having vintage character.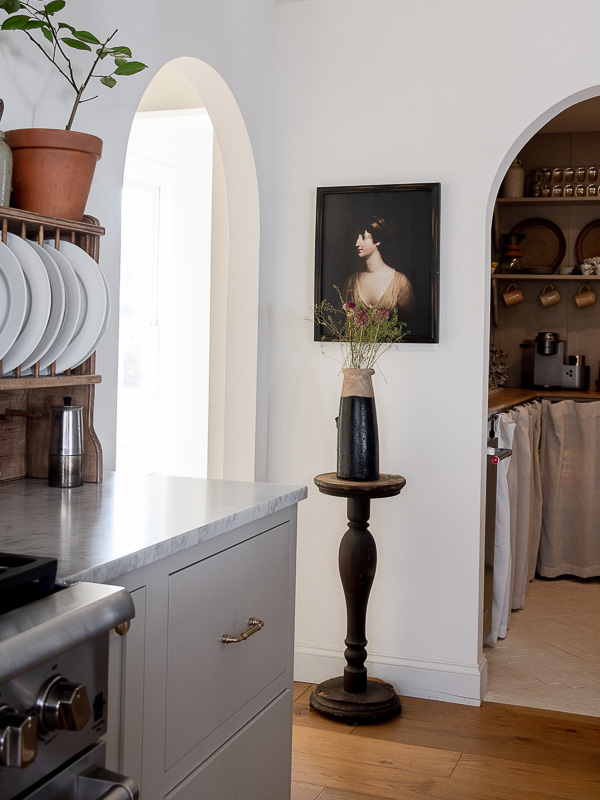 What did we learn the hard way?
That contractors are not easy to deal with
Though we knew our timeline would be longer then we had hoped, that it certainly became that way. If it wasn't for us putting pressure on our contractor to get it done it may have taken longer.
Be on top of the details, because you will be surprised how quickly a mistake can happen if the builder doesn't understand your vision.
Sometimes your vision takes time and living in your space can help to see more potential over time.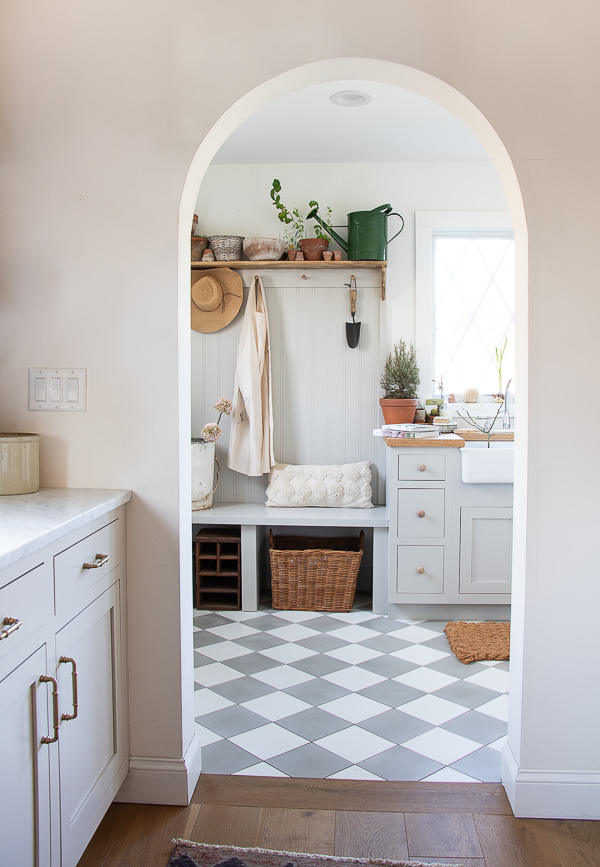 My best tips for a build or renovation:
Have patience
Over estimate time and money
Don't be afraid to drop in on your project daily to make sure it's going right.
Design mood boards and select big items first like flooring and kitchen, everything else should work around this.
When it comes to the design build a pinterest board collecting your favorite looks to really narrow down your style.
Make sure your builder and architect are on the same page as yourself.
Do something unexpected that makes your home feel special that you would not find in a builder grade home
Select your colors ahead of time too for your main rooms, and don't be afraid to est paint colors on multiple walls to make sure you love it during different times of day.
Here are a few more posts to check out about our renovation and products we used.
Please Pin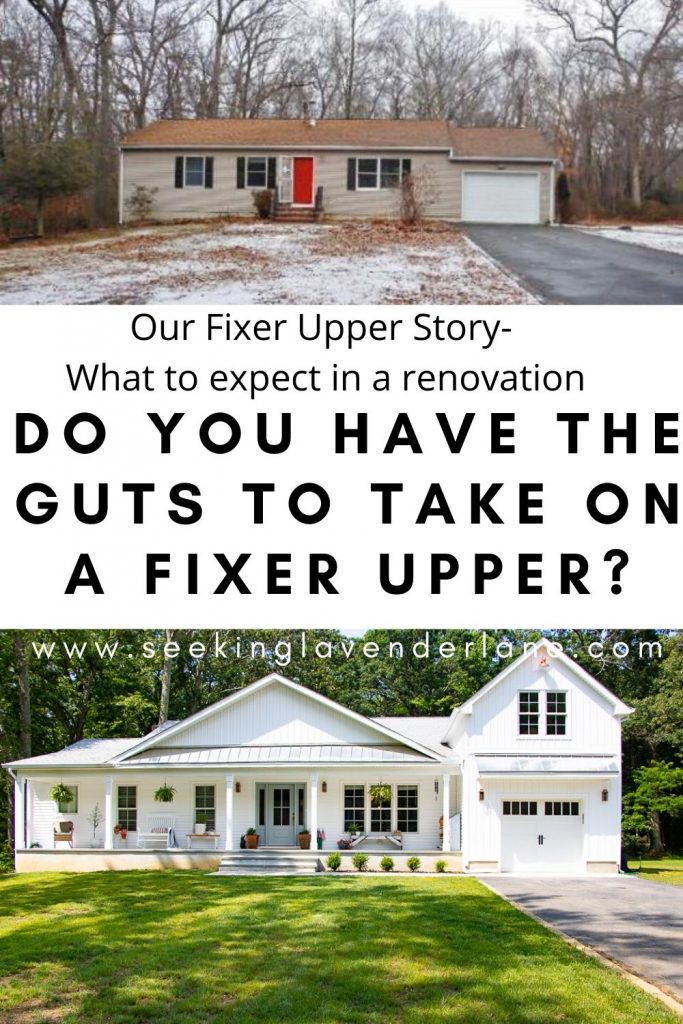 (Visited 17,079 times, 2 visits today)