Welcome to another Simply Home series! I can't believe this is already our 3rd post this year. Myself and some of my most talented blogg-y friends share every month something new to inspire you all. This month is all about artwork! I am talking about my new curated line of Vintage Prints that launches TODAY! You guys I am so excited right now I could kiss a stranger…haha just kidding, I'll wait until after quarantine! No, for real though…this has been a ton of planning and I am so thrilled to finally be able to share my own Seeking Lavender Lane Vintage prints with all of you! As you know, I have so much love for vintage style artwork, especially ones that have that European feel. With so many questions about my artwork this past year, I knew it was time to finally launch a collection of my own that you can download right at home that is much more affordable then the high price of real vintage art. Get the look now with Seeking Lavender Lane for Shop Vintage Supply.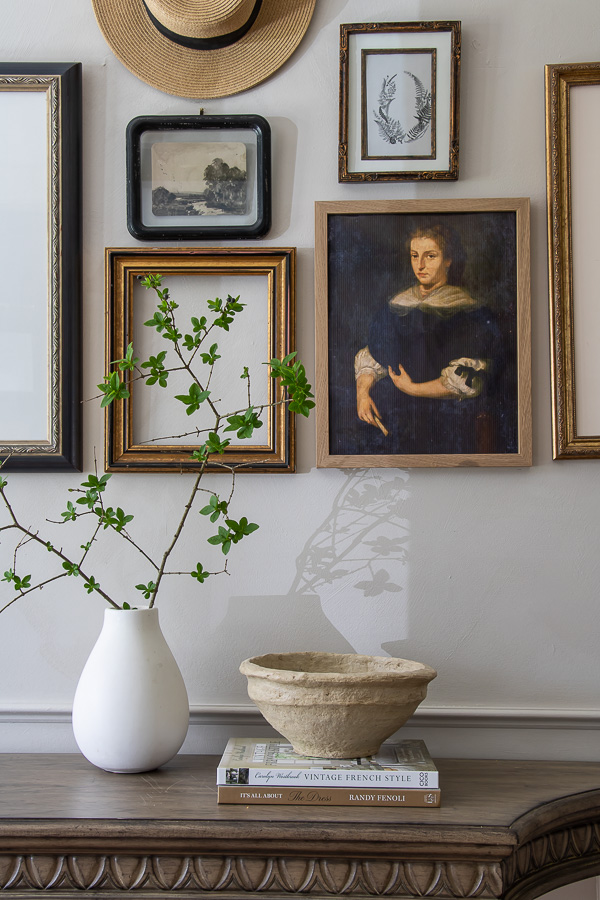 In this collection there is a beautiful arrangement of vintage prints that have that European personality. Each print you can either print at home, at your local printing facility (aka Walmart, Walgreens) or have them printed by Shop Vintage Supply (for best quality).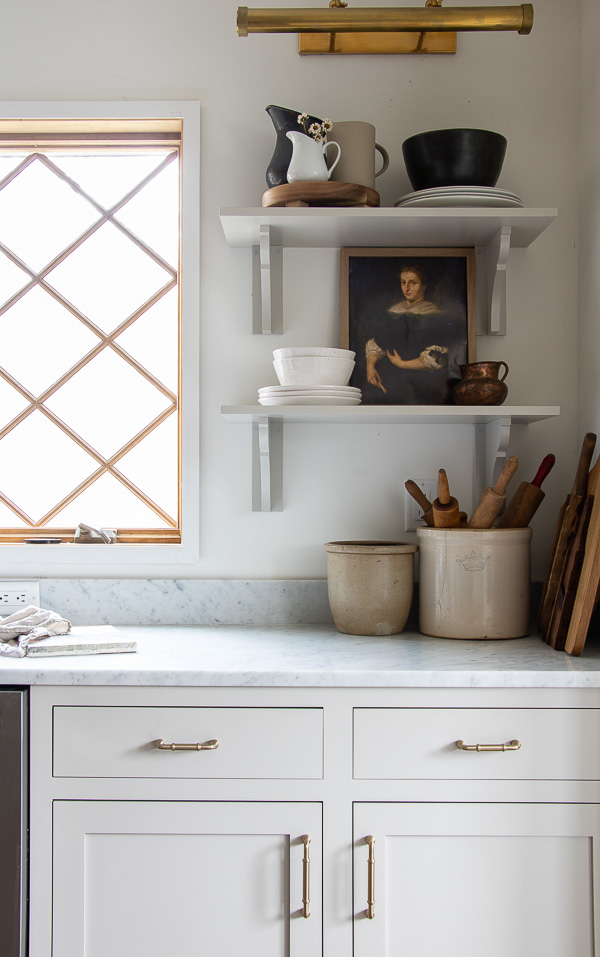 Currently at this time any prints that are ordered there is a 2-3 week delay due to COVID-19, but you can still order or choose the downloadable option to print on your own. As my gift to you with this new product line in place I am offering all my subscribers this European lady FREE! Be sure to subscribe to get your free download (to print now or in the future).
This collection has been perfectly curated to include French lady portraits, European landscapes, and some more amazing artwork that I wish I had more walls in my house for!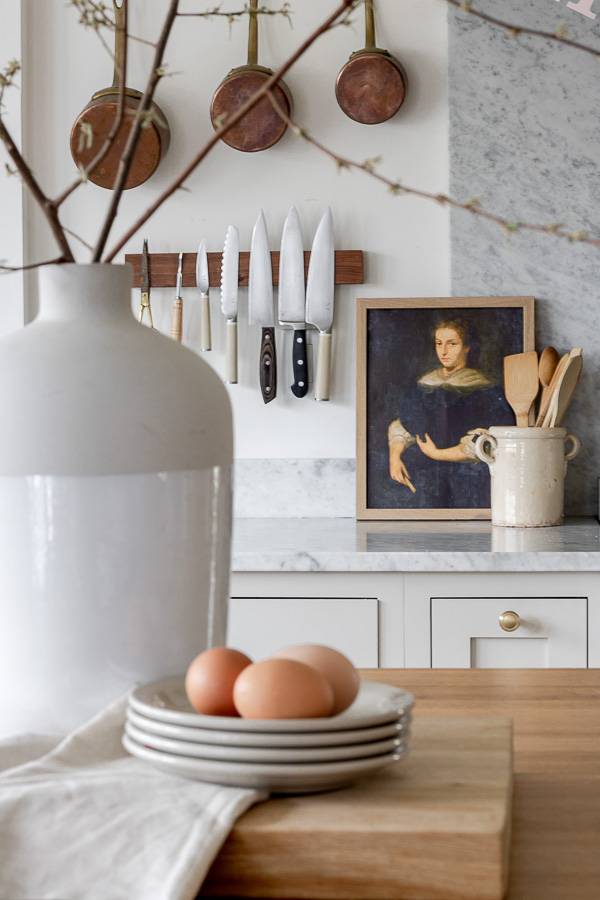 Find your favorite vintage frame or add a simpler more modern frame. You can also do a canvas print for more dimension when selecting the download option. With the easy downloadable option you can change up your artwork per season or whenever you get bored. Go for a pretty gallery wall, add a vintage lady to your kitchen, or a landscape above your bed.
I'm excited about the endless possibilities and to see how you style this art in your home. I'll be sharing ways to get these looks in my home in the next few weeks. Today's lady is a true European moody portrait, the perfect way to add a little contrast and personality to your space. Her serious face makes me wonder if she was over homeschooling and cooking dinner every night too lol.
I am so thrilled for this launch, grab this coupon code of 20% off now through April 30th: VINTAGE20 Here's the entire collection here! click over to shop on Shop Vintage Supply
Seeking Lavender Lane for
Shop Vintage Supply
Please Pin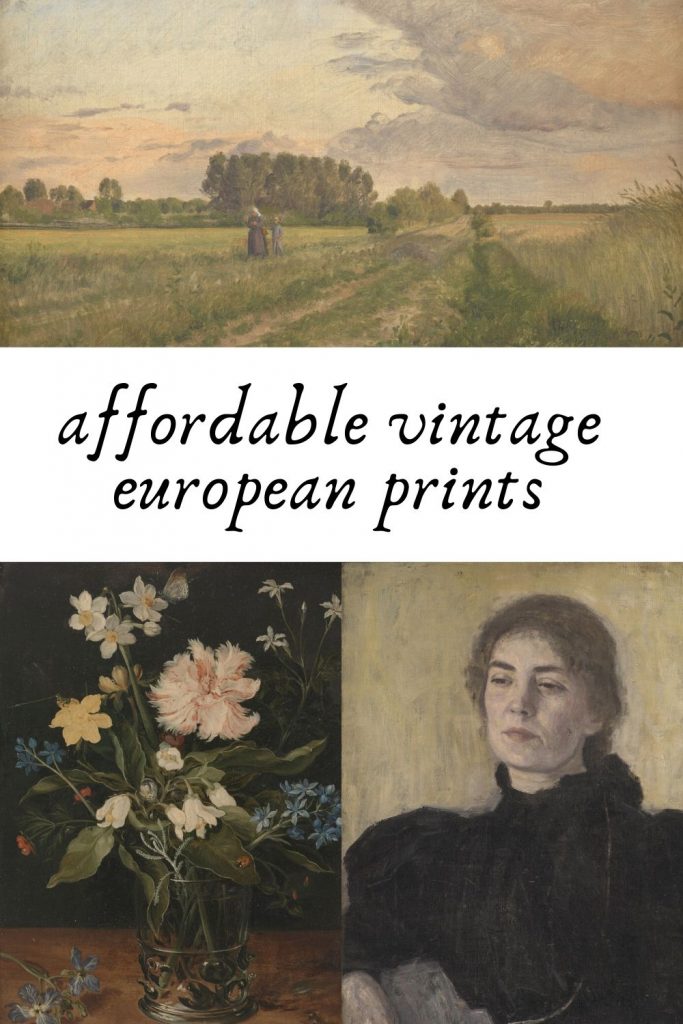 Also sharing artwork ideas below are my lovely friends, click on over to their pages to see what they are sharing to inspire you all!