There is nothing better than that first fire of the season. Either wrapped up in a blanket with a good movie or I love Sunday afternoon fire's with football playing in the background…and me dosing off to a good weekend nap.
I even love a good chilly day when the fam is not home and I put a fire on for myself.
Its easy to make small moments matter with Duraflame. I just grab a log from the garage and have a perfect fire within minutes.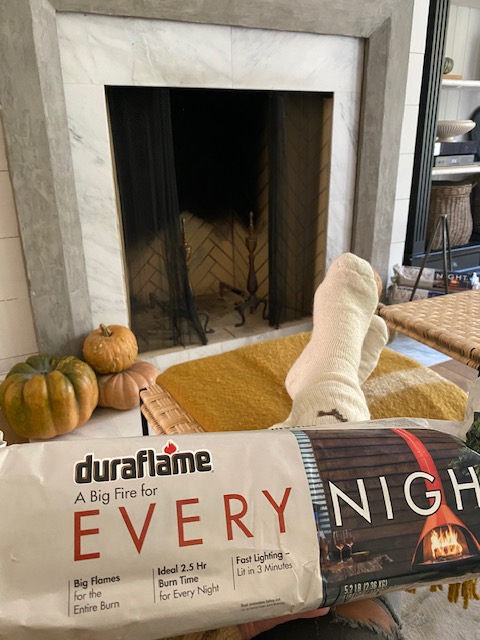 This is a partnership with Duraflame fire logs. All opinions expressed in this post are 100% mine.
I honestly don't love a fussy fire with a ton of logs and kindling…it gets messy and smokey. I want a clean simple way to get my home toasty and inviting and Duraflame Every Night log makes it easy for me.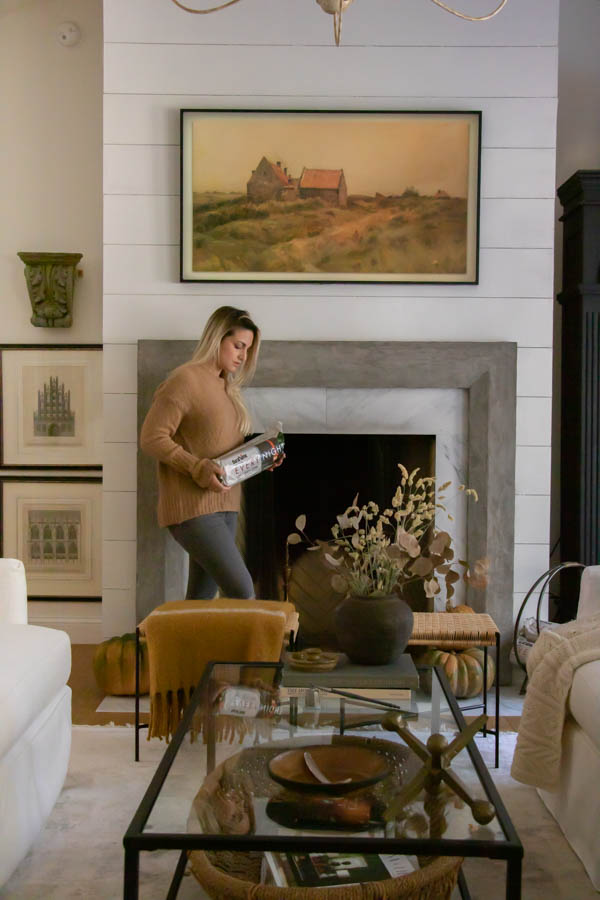 I decided for our fall cozy family room a few simple pumpkins around the mantel as our mantel is too shallow to decorate on top. I honestly love it that way…it keeps it simple and not cluttered and allows the fire or the picture above stand out. Of course I chose our October Day photo here for a true fall feel.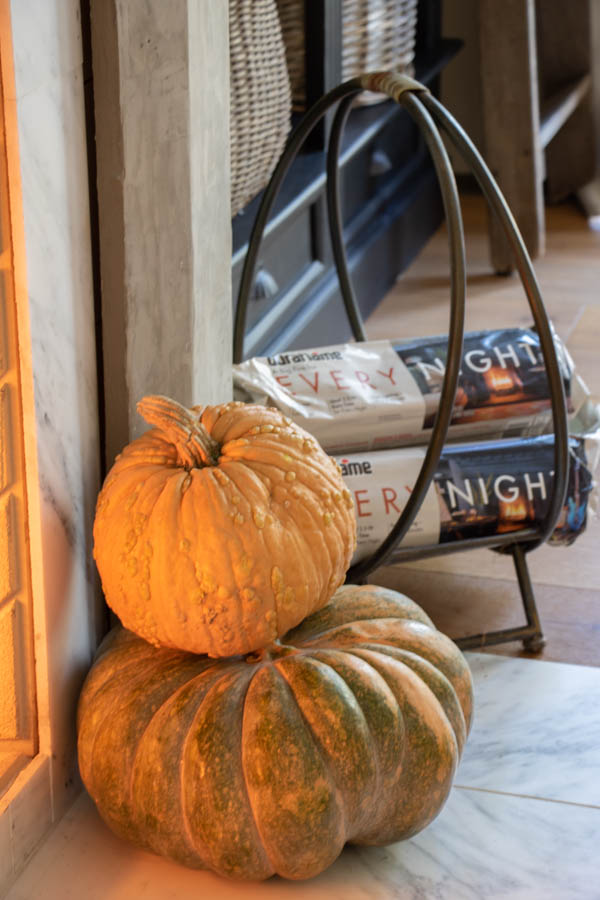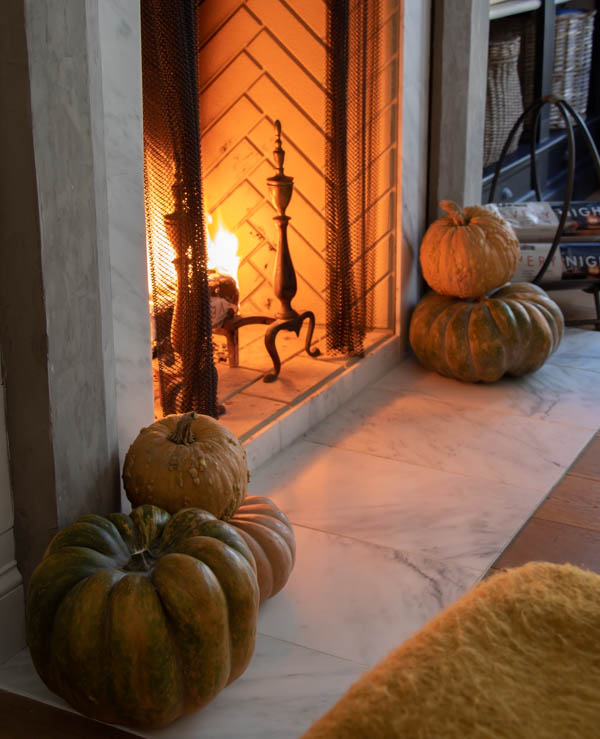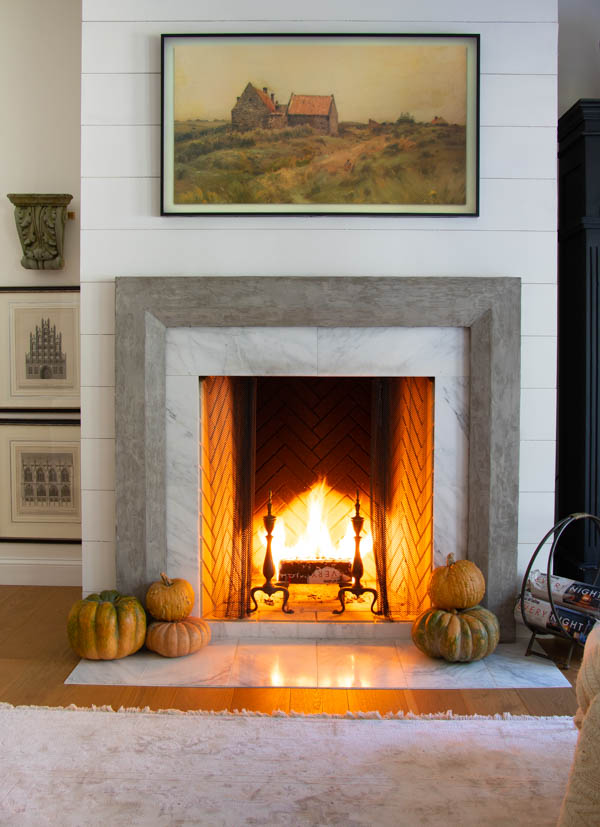 A quick light to the folded edge and I've got a fire in seconds. It's clean, simple, and perfect for this mom that can put a fire on for herself during the day or any night during the week.
Feeling so extra cozy now with our pumpkins and fist fall fire!
(Visited 719 times, 1 visits today)