Many of you may have caught my console table dressed for Halloween on instagram or maybe caught my Facebook Live video the other day of making a moody "woodland" pumpkin/ tour of our Halloween dining room. Well, I thought why not share some details and up close shots of how it all came together.
I decided I did not want it to look like Halloween threw up in my house. I feel like most people decorate for Halloween and buy a ton of store bought items and though I love that cute-sy look on the outside of our home…check out our Halloween porch here, I wanted something more "lived in" for inside.
I decided to go forward with creating a little Halloween moment on our new console table that I absolutely love. The vibe of it already has this moody feel and so I went about creating with it a "witches" corner. I wanted it to feel like a "witch" lived here and this is her gathered things. If that makes sense…in the most non demonic way possible. As I know many of my followers are Christians as myself and I try not to go too "evil" as we know Halloweens true meaning. I don't skip Halloween but I like to celebrate it for it's creativeness…because truth is you can get really creative with Halloween.
So I decided how fun of a feature would it be with touches of spider webs, the Witch's pet Raven, her broom, mini broom for "dusting", if you look close her magic ball, and the flock of monarch butterflies. I'll include sources below!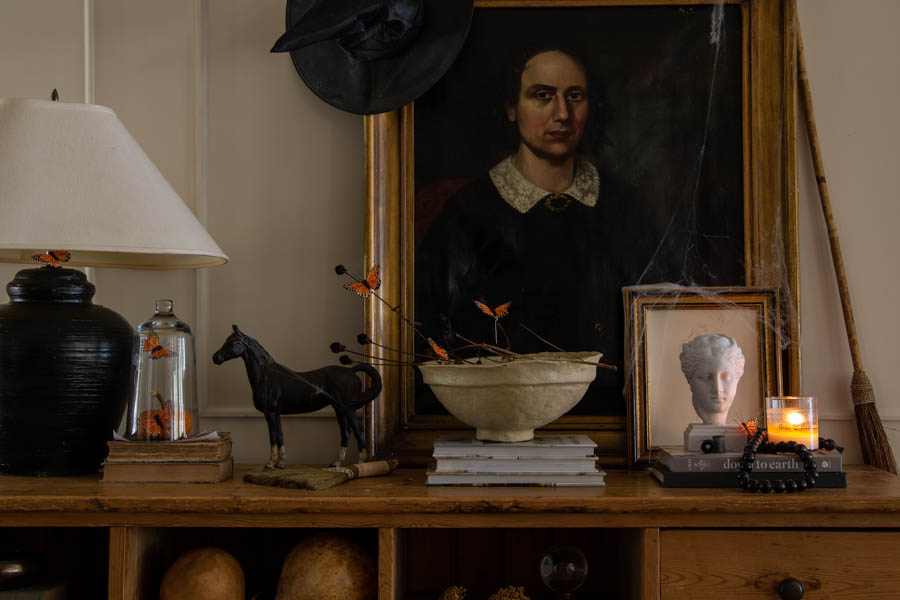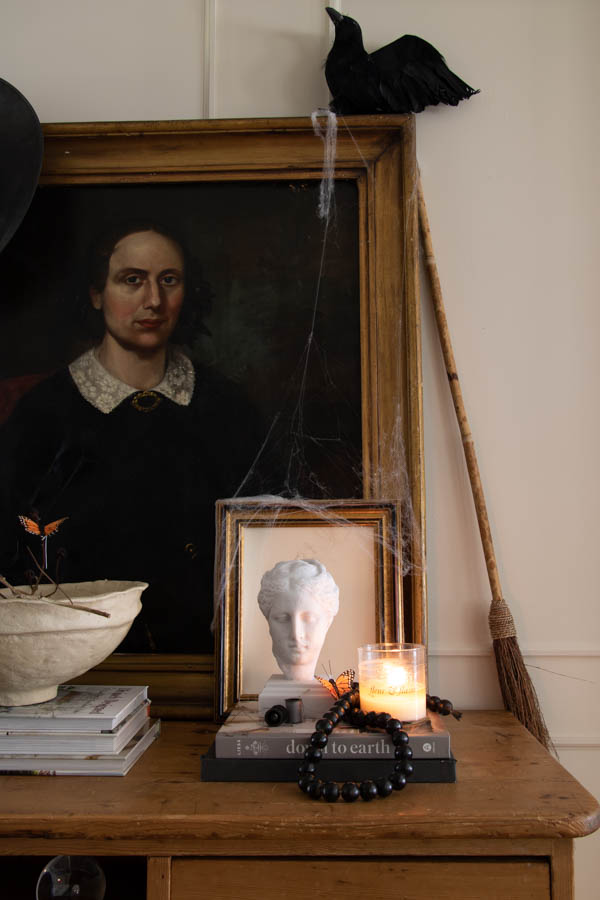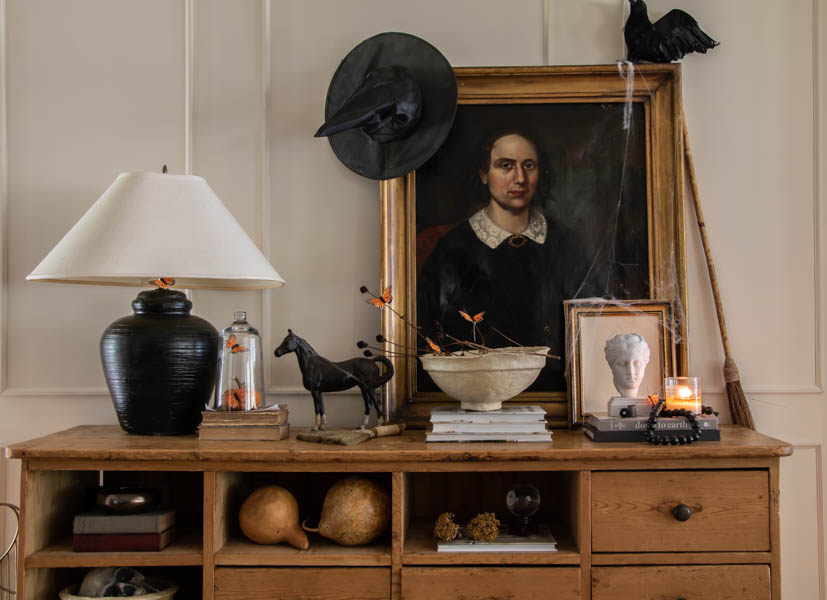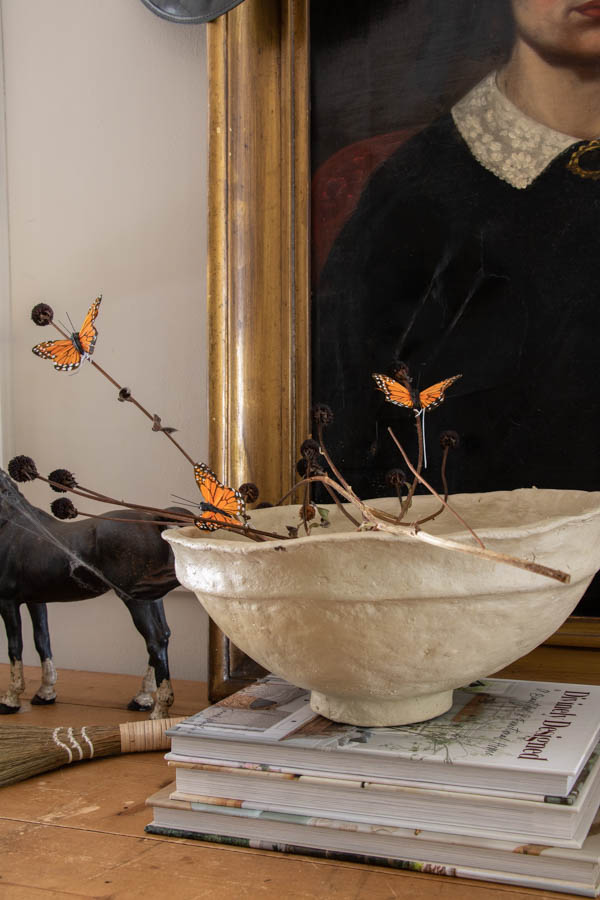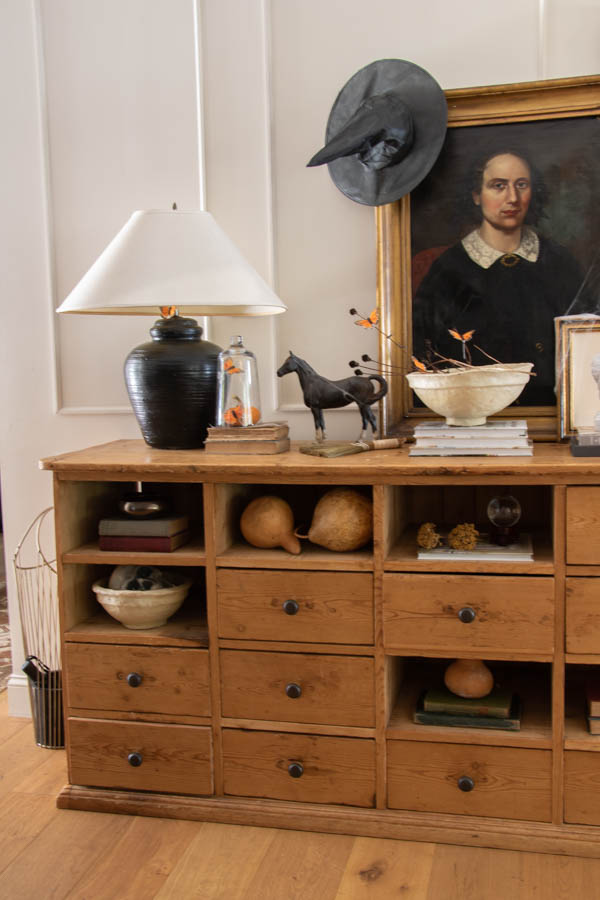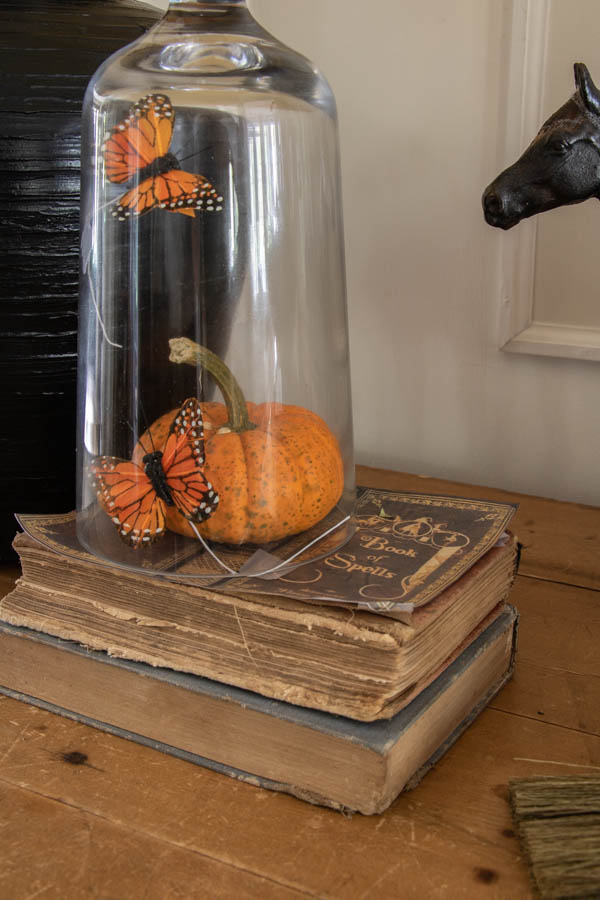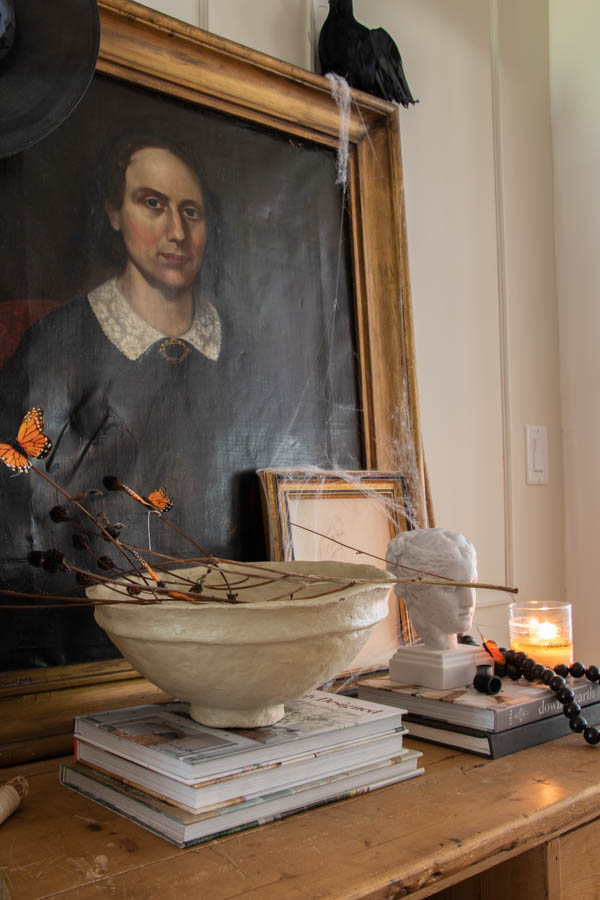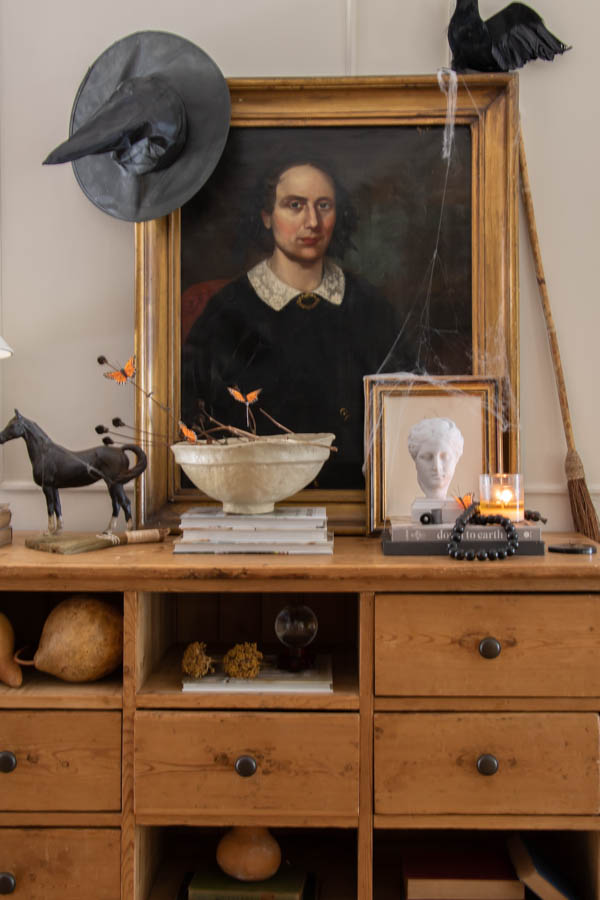 I hope this inspires you that you can decorate with the "feel" of Halloween without having to invade the Halloween aisles.
Source List:
Please Pin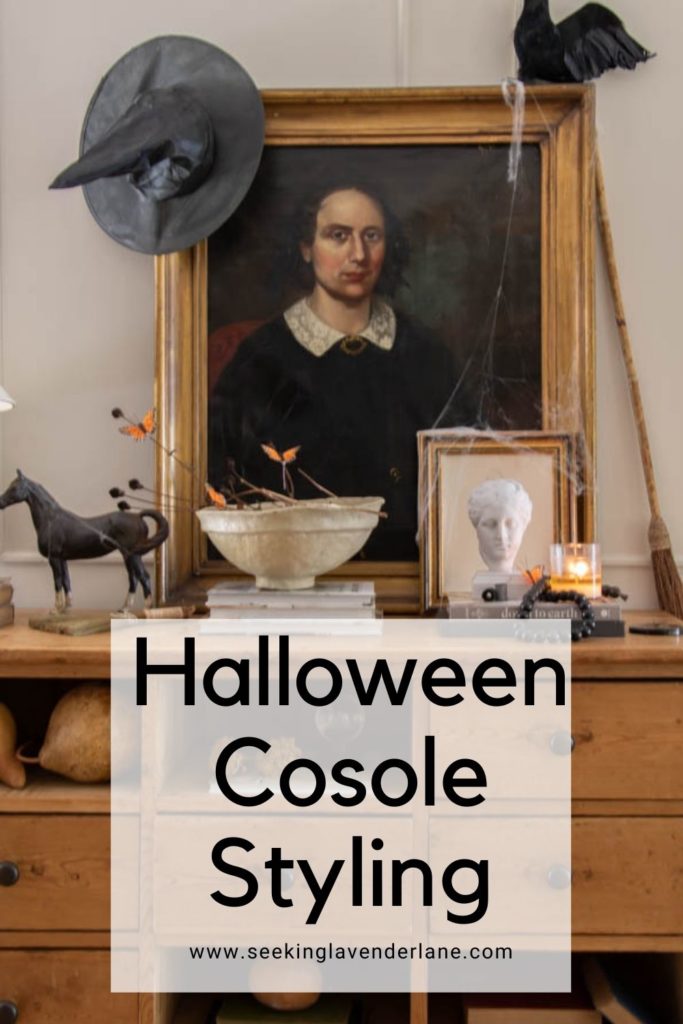 (Visited 1,011 times, 1 visits today)