I know I've said this in the past, but Halloween is not my favorite holiday. I always decorate for fall, but not until 2 years ago did I start incorporating a little Halloween. My kids really love it and I wanted to make it was more exciting for them, but of course with decorative touches that were me approved! Tasteful, cute (not scary) and creative. Last year I had the opportunity to partner with The Christmas Tree Shops and THAT! with a Halloween tablescape and this year I am partnering with them again to create a Halloween porch.
This is a collaborative post with The Christmas Tree Shops and THAT! All opinions expressed are 100% my own.
I stopped over last week at the Brick, NJ location to check out their Halloween aisles.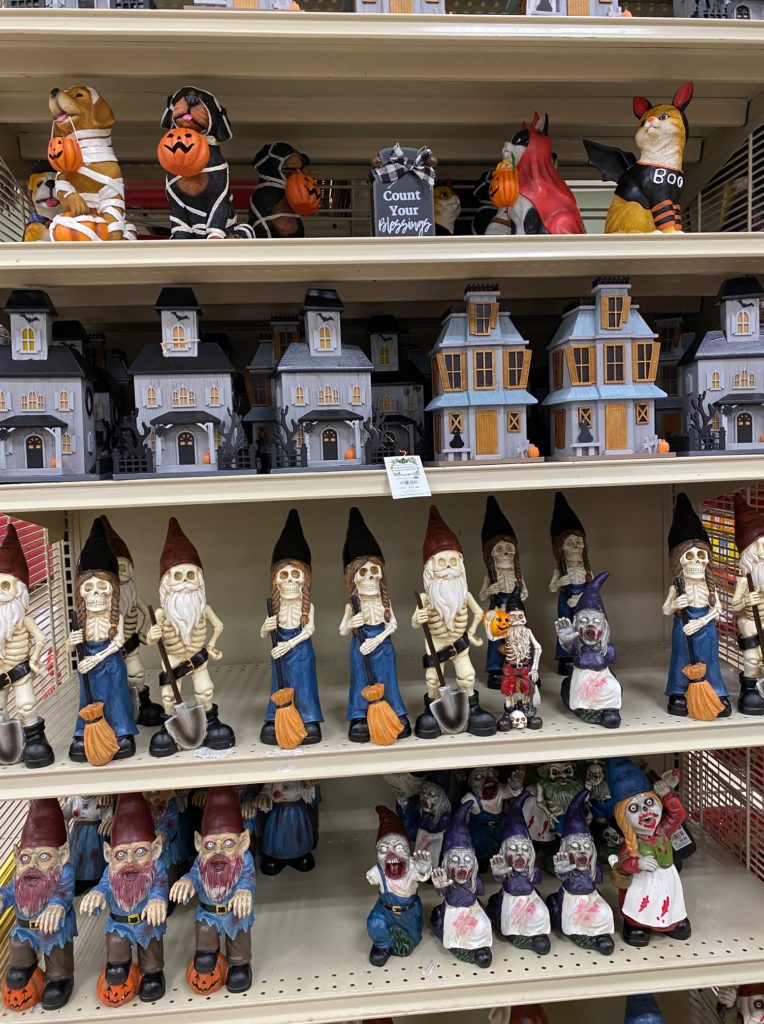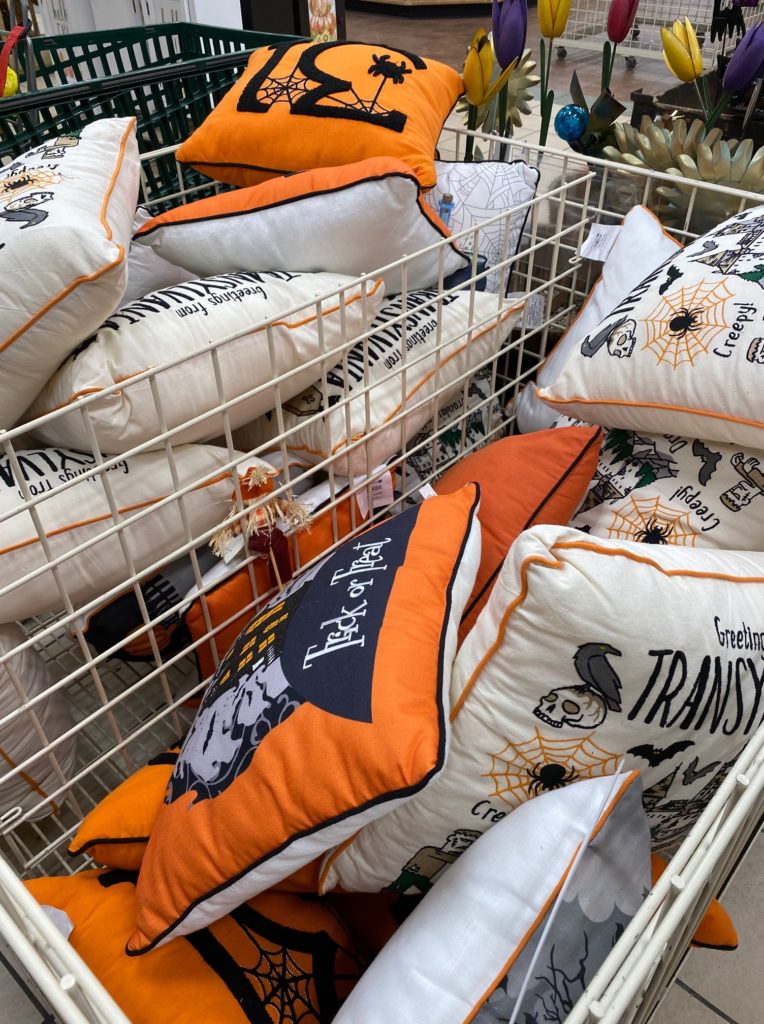 I kept my kids in mind while shopping for Halloween decorations knowing they have been asking for spider webs, an inflatable lawn decoration, and I even surprised them with Halloween sound effects that are triggered when you step on the door mat. Let's say I was quite the hit that night in our house…mom certainly came through and they were extra excited for the season.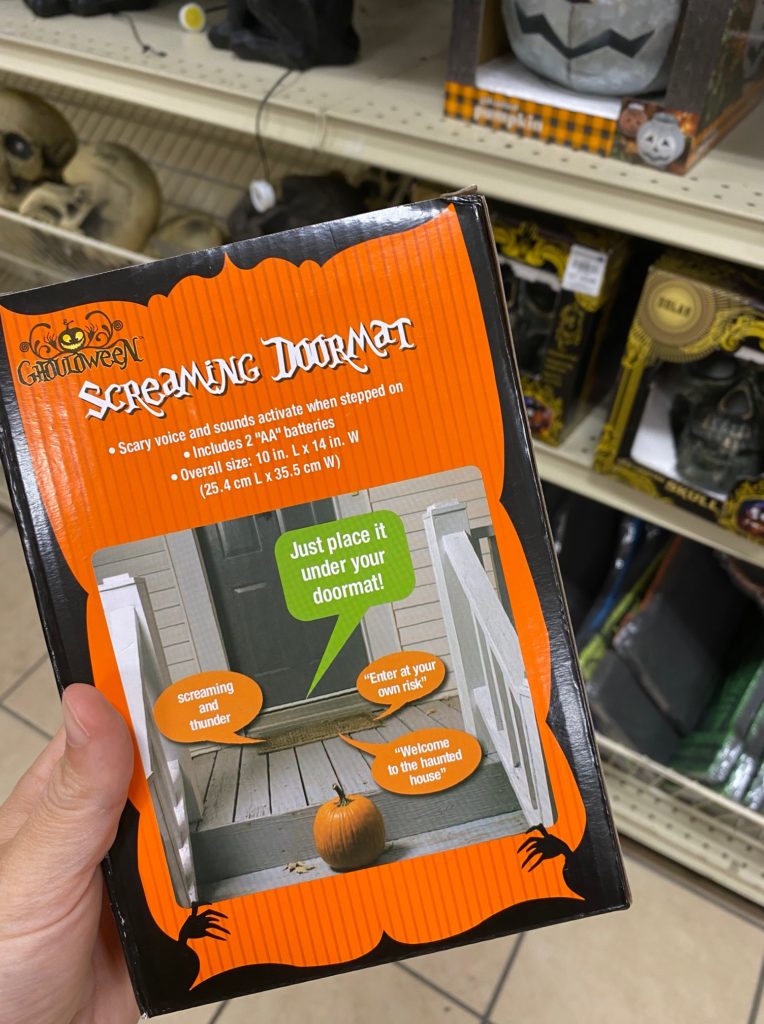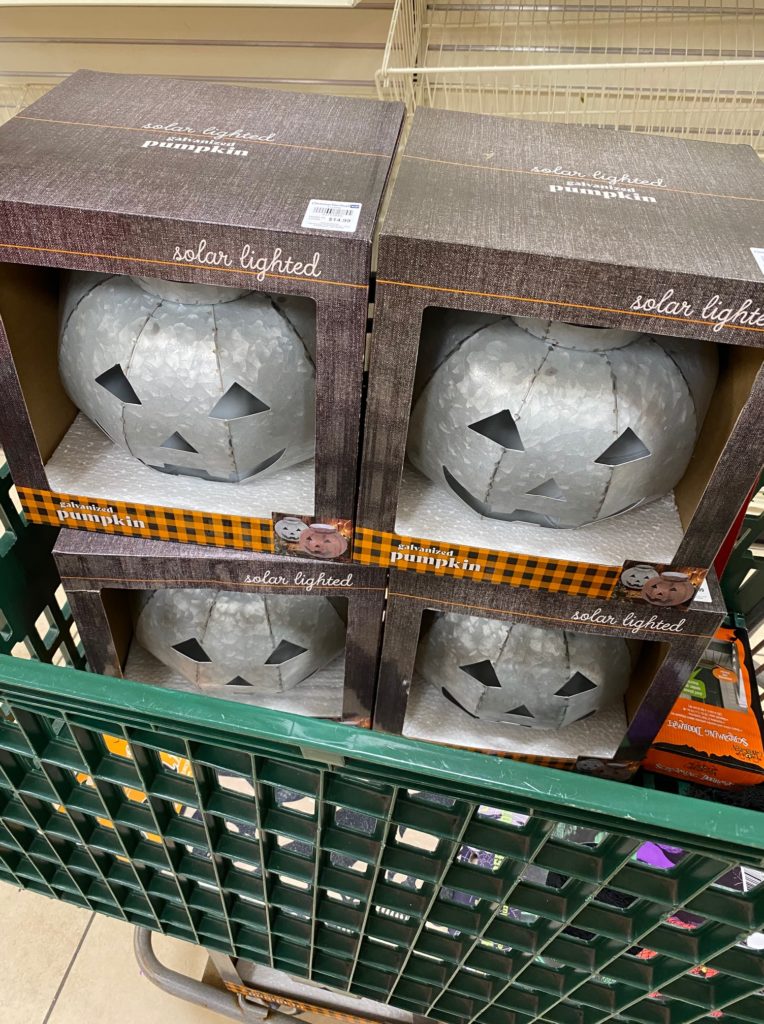 I also found probably my favorite item these adorable galvnized pumpkins that have an LED light to glow at nighttime. I've seen a few of these around elsewhere and they were by far the cheapest at CTS.
It was fun setting up the other night and even inflating the pumpkin blow-up. This year it's all about making memories and though we are not sure if trick or treating will be happening here in NJ at least we can still enjoy the season from home.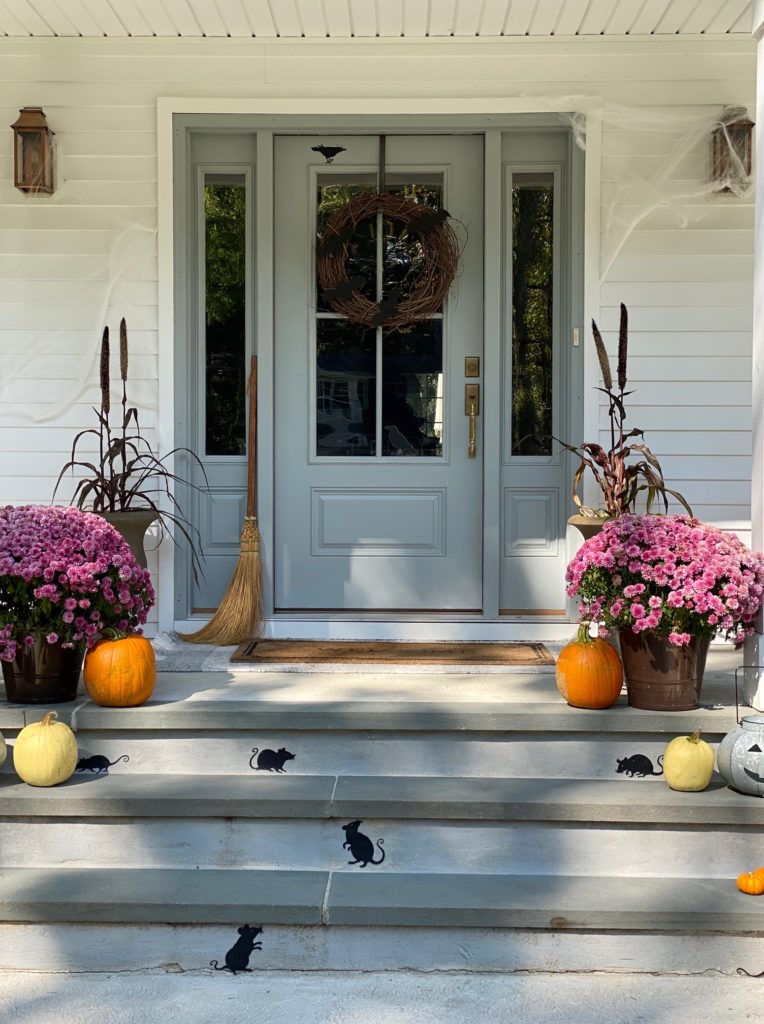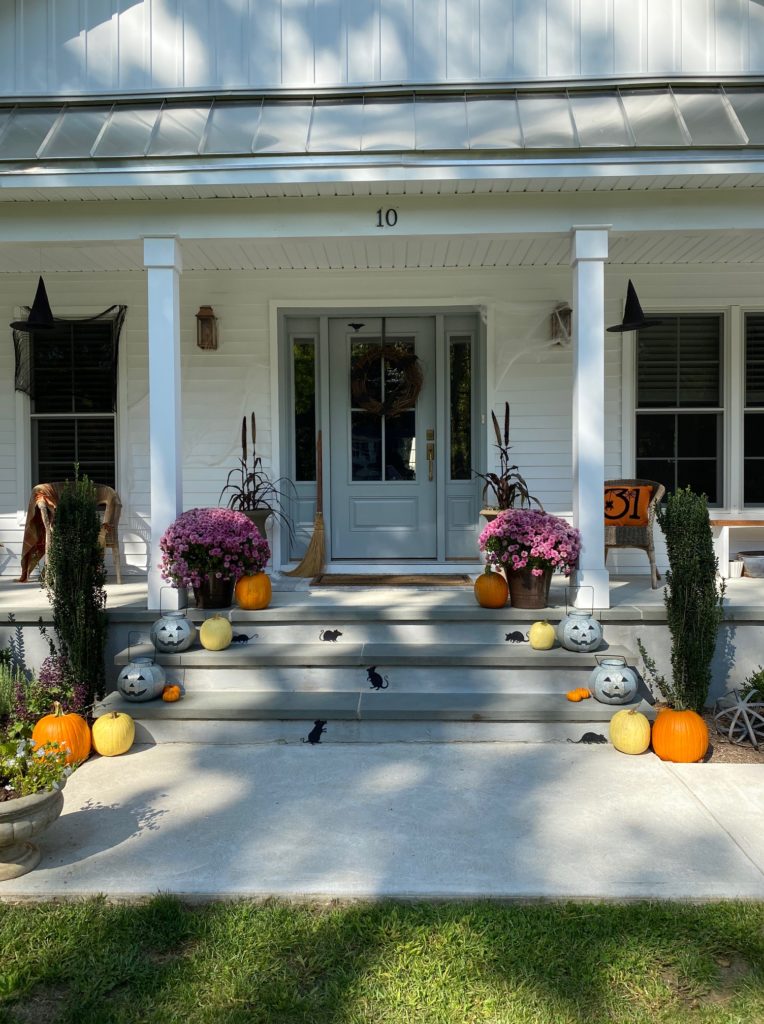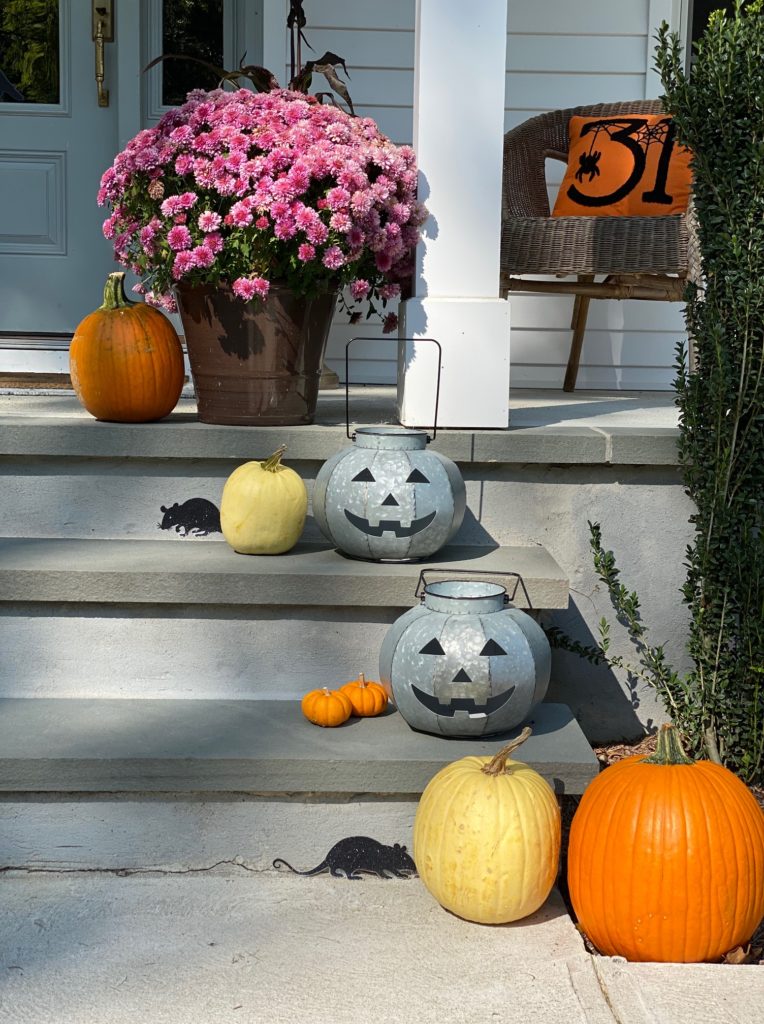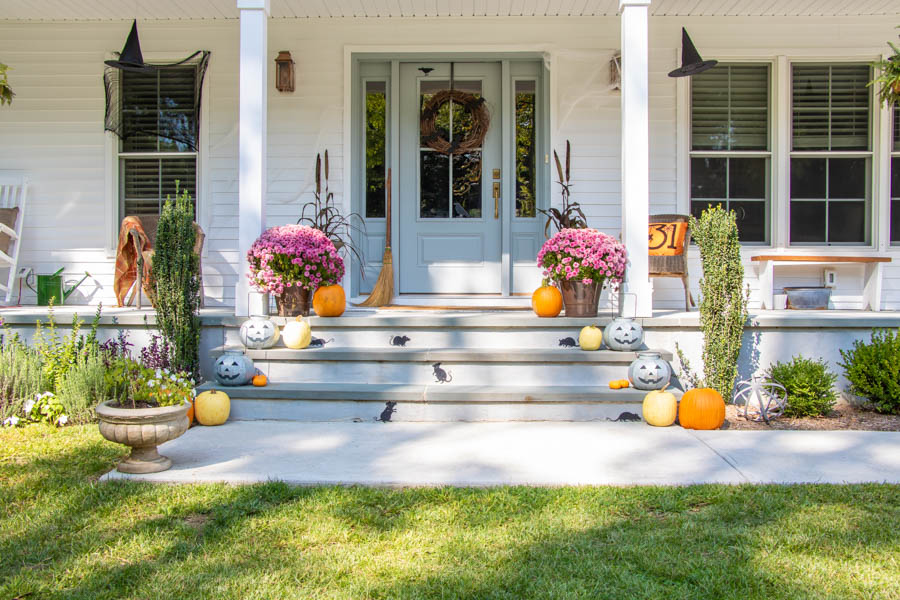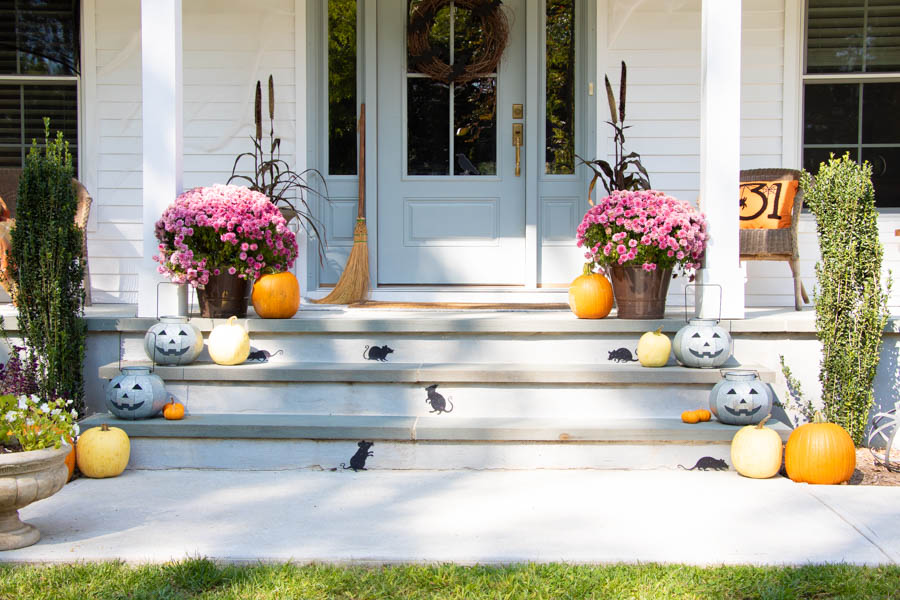 A few favorite finds for our Halloween porch
The mice decals which you could even put on indoor steps which I did last year.
The adorable galvanized pumpkin lanterns
I grabbed a 31 Halloween pillow to add some festive feel to our wicker chairs.
Of course some spider webs
The pumpkin lawn blow up
and the doormat sound effects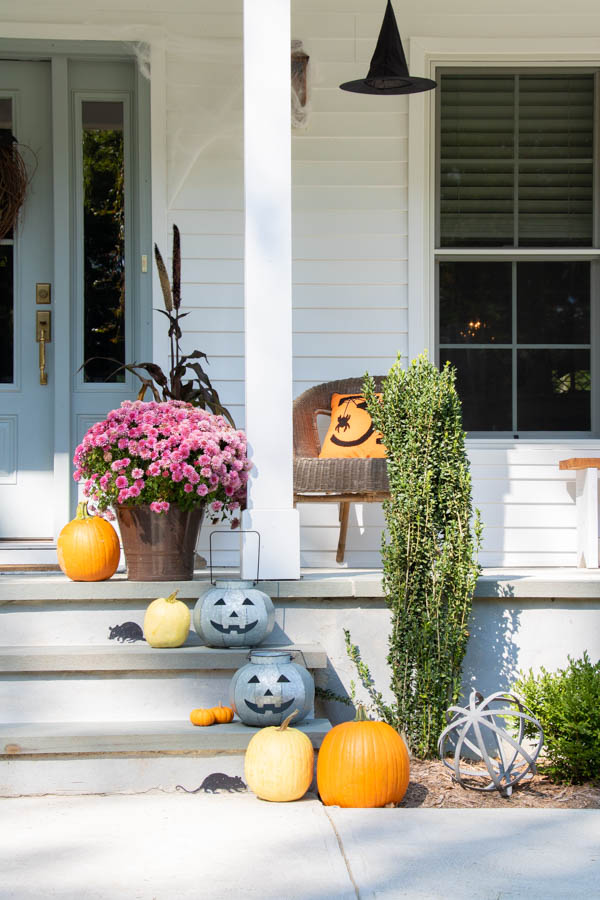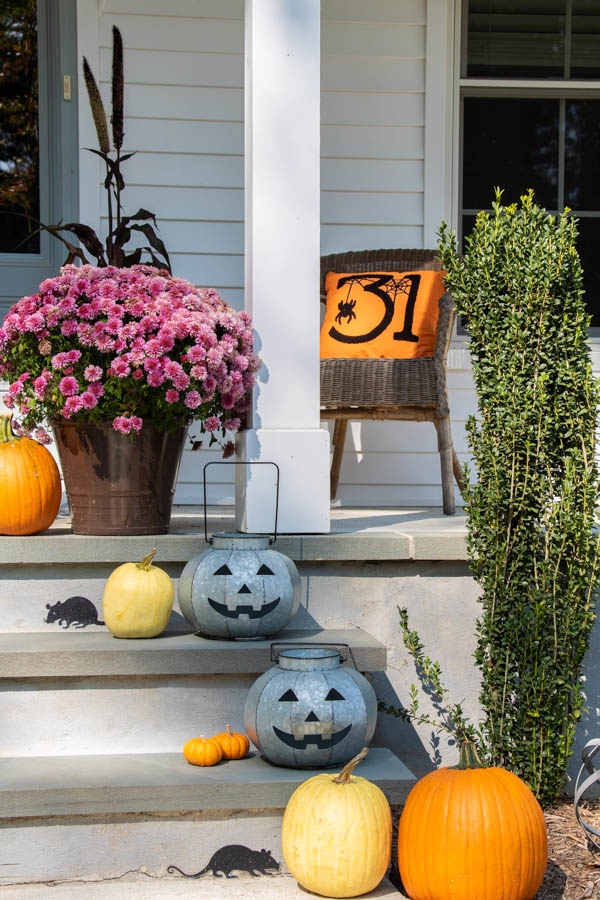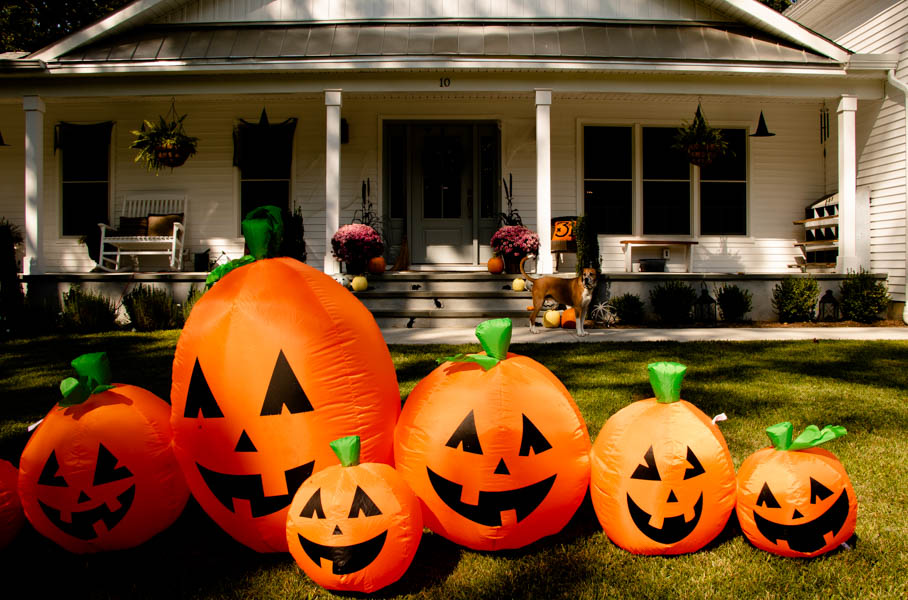 Truly loving the feel and watching my kids play around with the Halloween décor. Check out more Christmas Tree Shops and THAT! for affordable and adorable Halloween decorations.