Farmhouse Spring Decorating
Welcome to my Farmhouse Spring decorating tour. If this is your first time here and you are stopping by from,Christy's beautiful blog, Our Southern Home, I'm so glad you are here! I'll be sharing our Farmhouse style home today with spring touches.
I truly love switching up my decor every new season. It brings so much happiness to the home and gets it ready for what's ahead. Spring has always been a favorite of mine to bring in flowers and plants and also to see the sun a little bit longer helps. I'm also a spring baby so I've always had a little extra love for the Spring. This year was definitely a bit different around here decorating, because not only is it temporary for the season but also with the move. That means most of the decorating will be coming down this week or next and packed up away in boxes. What's exciting though is knowing the next time I take everything out again it will be for our new home. The anticipation of it all is really making me excited and nervous…especially having the new build. We are getting more of an idea of what the house will look like and as soon as I close on the house I will share here all about it. Just want to wait until everything is 100% finalized.  This year was all about flowers for me and plants. I wanted the house to feel cheery and exciting and though these flowers and plants are all faux…they truly bring life to the home. I am not only sharing this tour with you all, but along side a group of bloggers with their unique style and homes, hosted by Marty from a Stroll Thru Life.
This post contains affiliate links that I make a small commission from with out any additional cost to your purchase.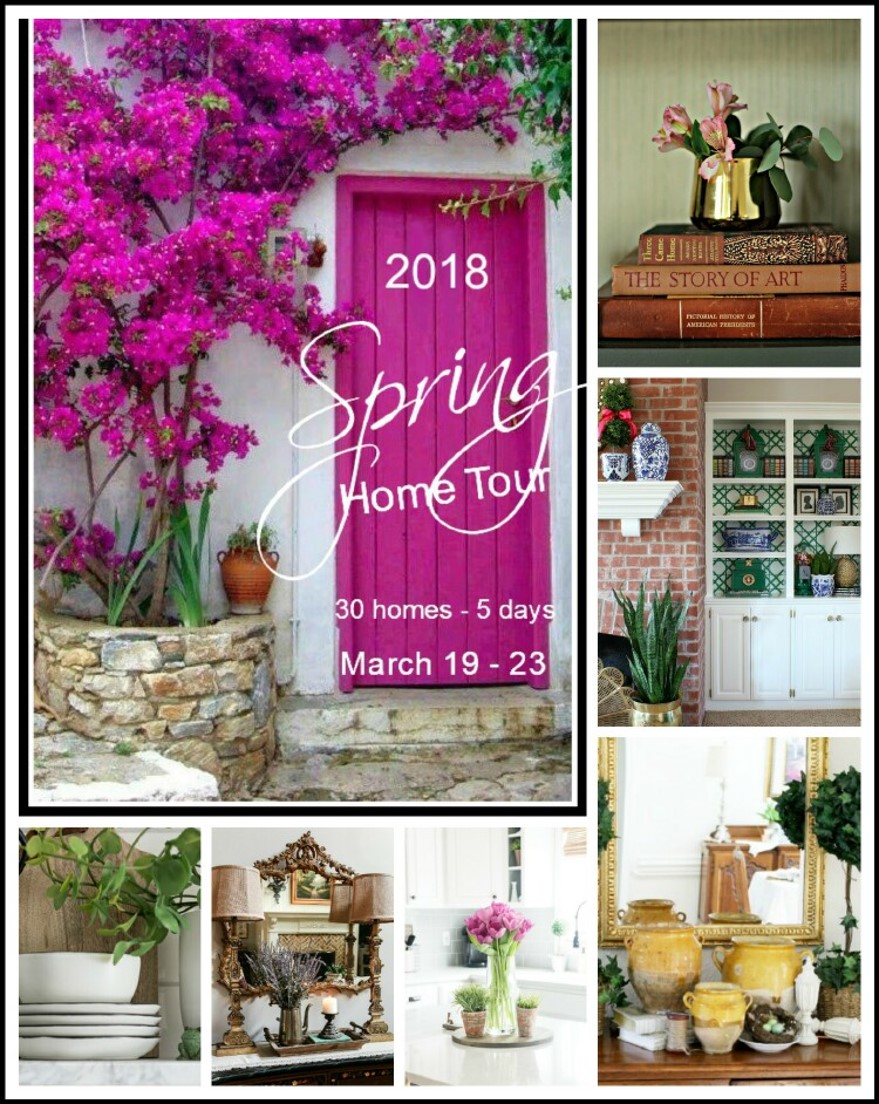 I stuck with just three rooms this year with my spring decor because of the move, but I love how each turned out.
Farmhouse Spring kitchen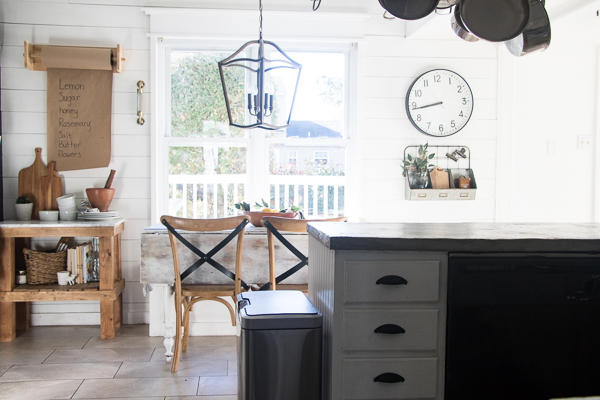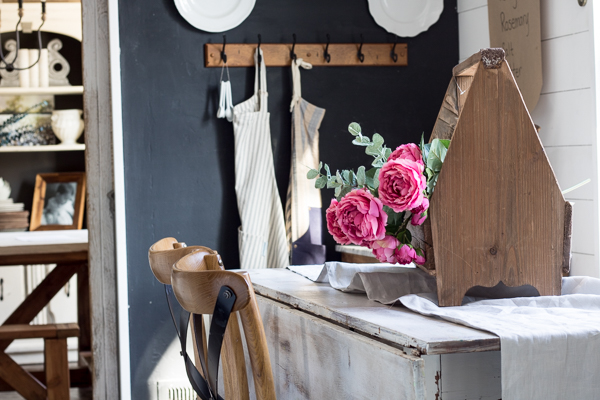 A simple table with this ruffled edge table runner and an oversized centerpiece.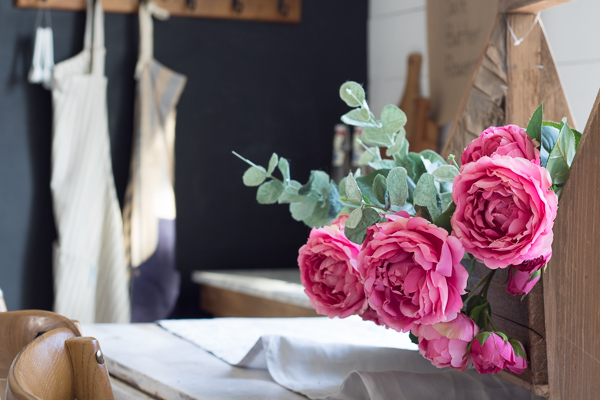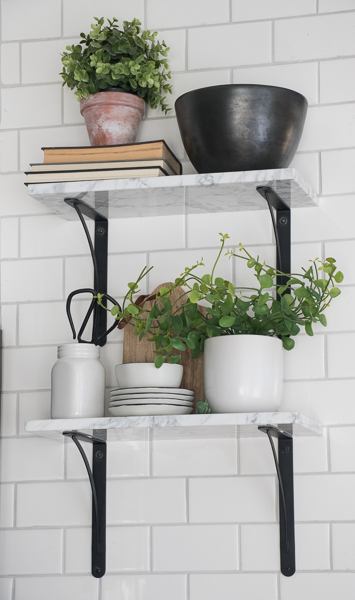 Some styled shelves with black, white, and greenery! This may just be my favorite styled shelves I've done in this spot yet!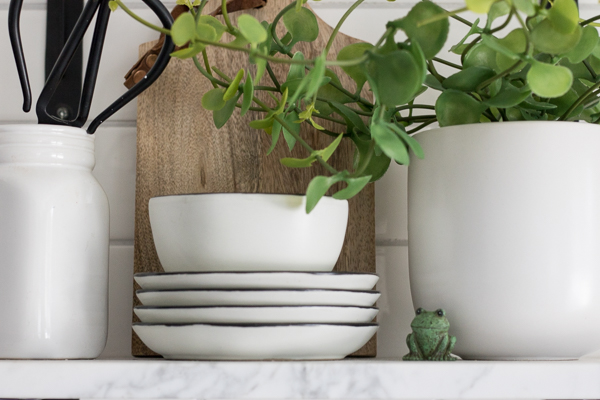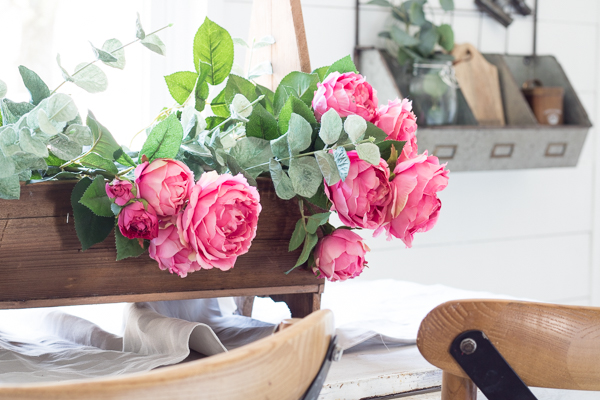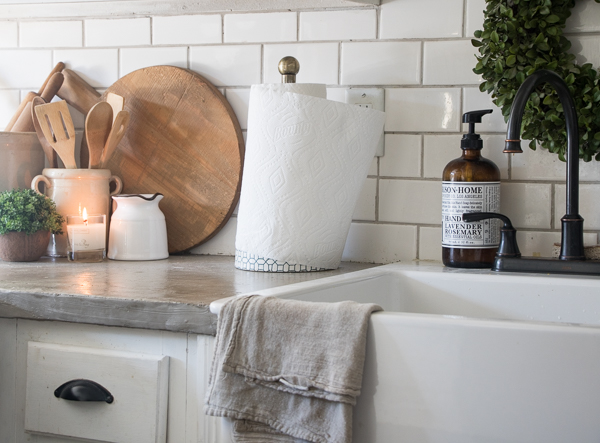 The kitchen I kept it simple with some vintage crocks and a spring candle.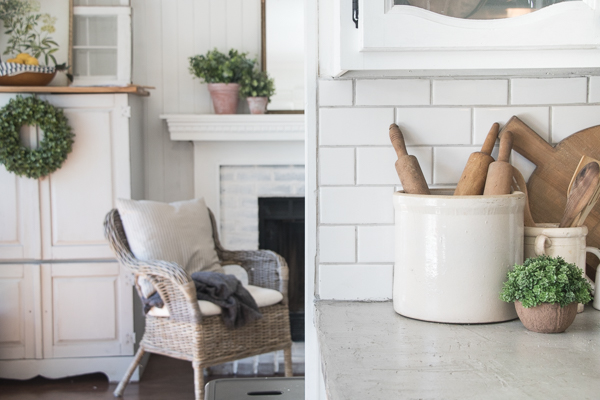 My kitchen view to my family room is where I added tons of greenery! I absolutely love the new fresh feel in here for Spring.
Farmhouse Spring Family Room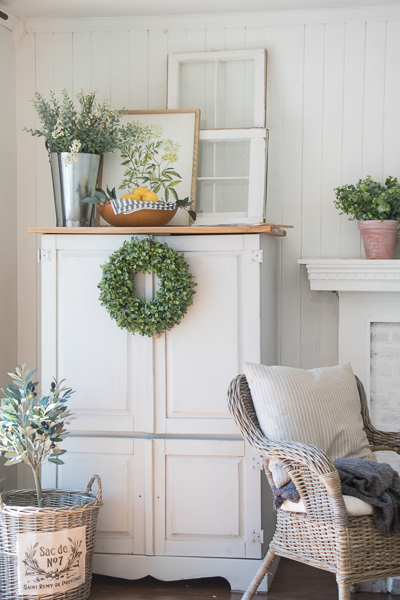 If you follow my IG stories, then you may have seen the debate on whether or not I should switch out my windows and mirro…but I stuck with how it was and I think it works the best in this space. Also, if you don't follow me on Instagram be sure to catch all the behind the scenes decorating that I share there.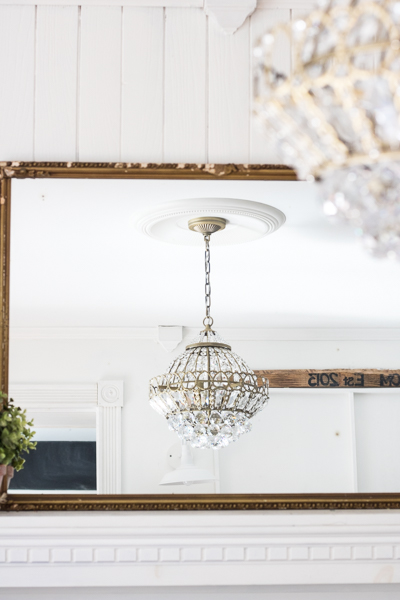 I adore the simplicity of the mantel with the view of that gorgeous crystal chandelier reflection.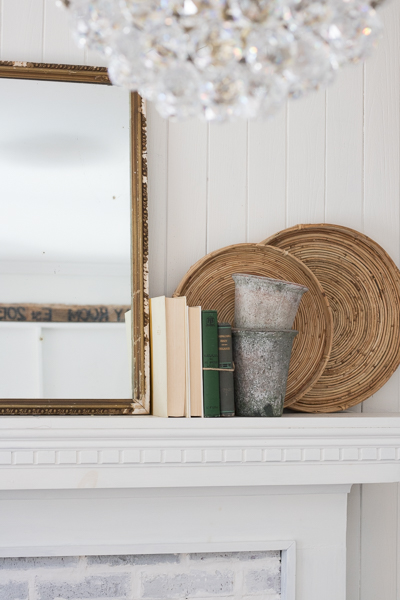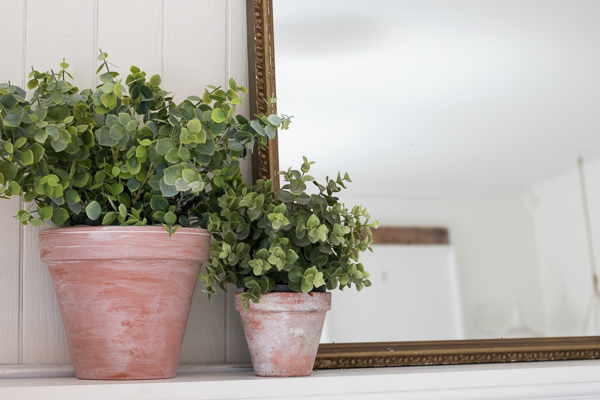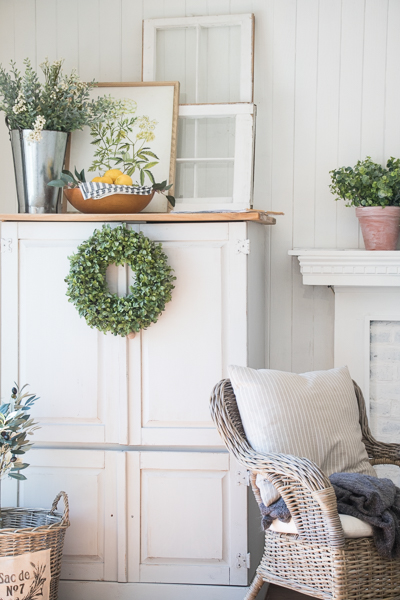 Next, I added a Easter tablescape to my dining room. I was going for a brunch feel here with simple mismatched white dishes, cute-y terracotta pots with jellybeans and bagels.
Easter Brunch Table Idea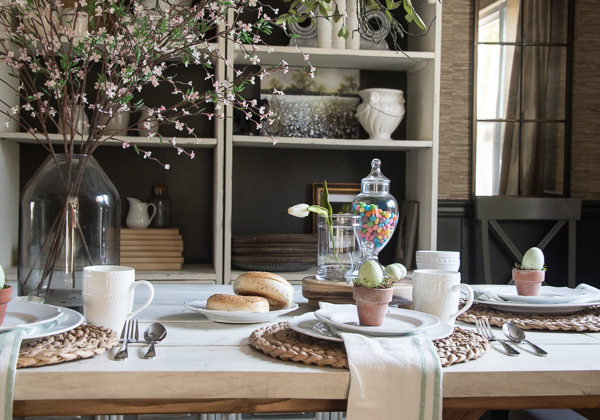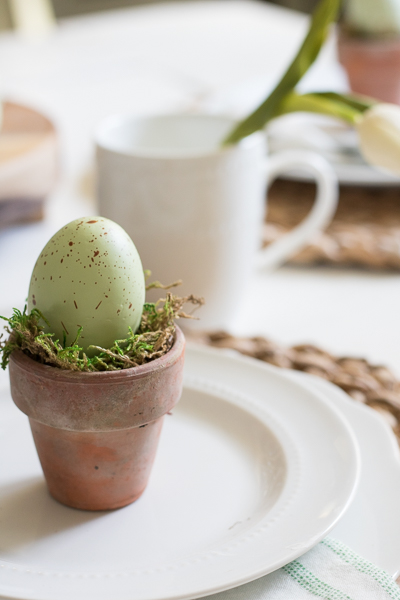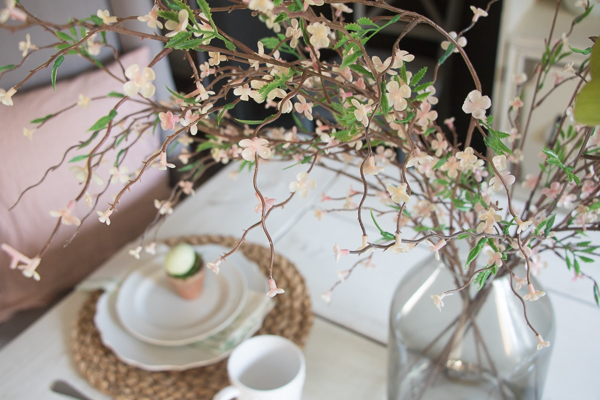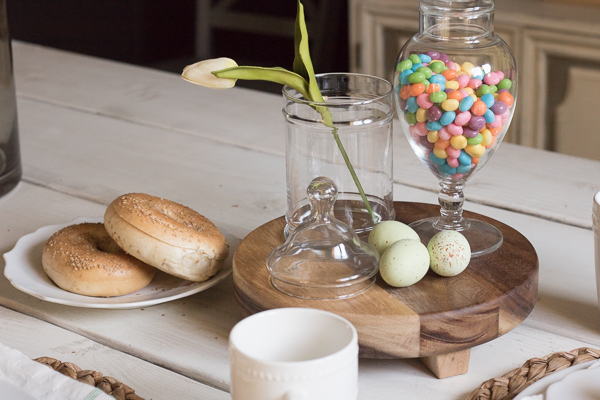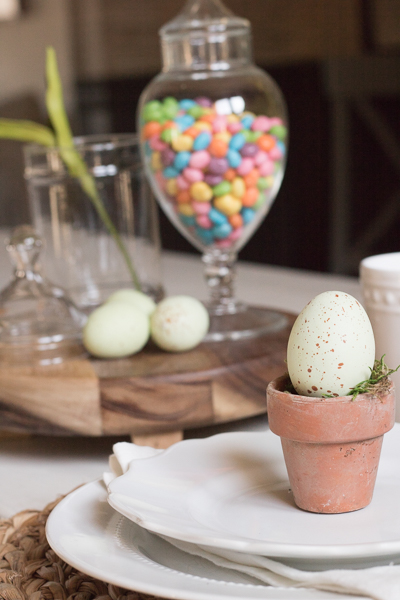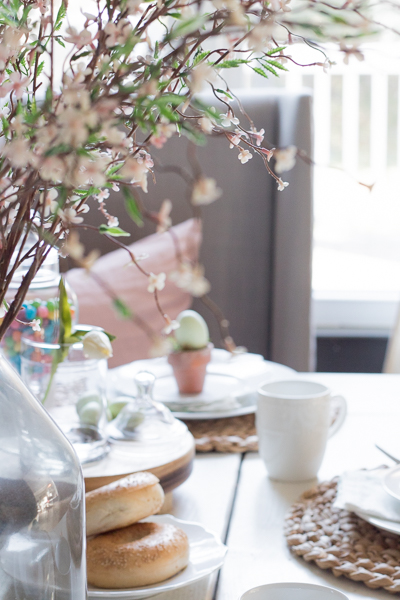 and that's it for my Spring Tour! I loved having you browse through and would love for you to pin your favorite image. Share on Facebook and be sure to tag me in it! Next stop Our Fifth House, also be sure to click over to all the other home tours below each day this week.
Please Pin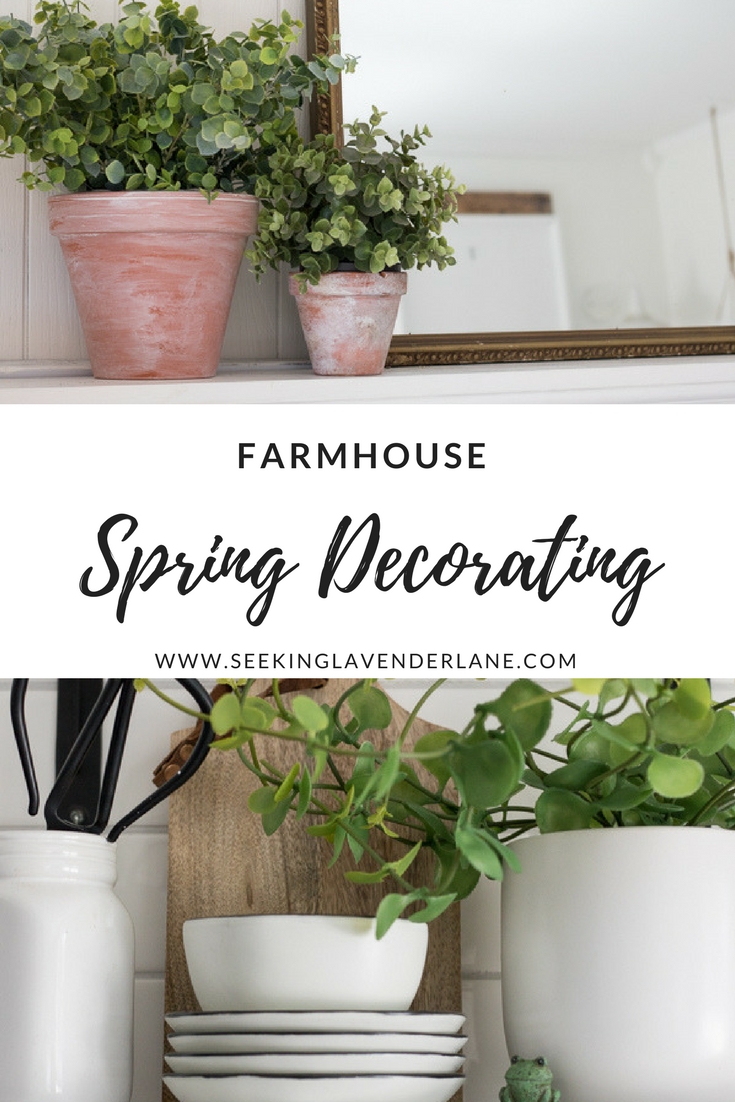 2018 Spring Home Tour
Monday – March 19
Tuesday – March 20
Wednesday – March 21
Thursday – March 22 
Fri –March 23
(Visited 3,314 times, 2 visits today)