Hi guys, thanks so much for stopping by this Sunday. I've got a special post for you all and a special treat for one lucky subscriber. I decided to do this, because I have had some amazing subscribers and loyal followers over the years, and I wanted to find a way to be able to make subscribing to SLL, even more fun. This is also a way for me to share my love for all things home decor with you…as I sometimes have a shopping problem and Obsession with decorative items for the house. Especially seasonally!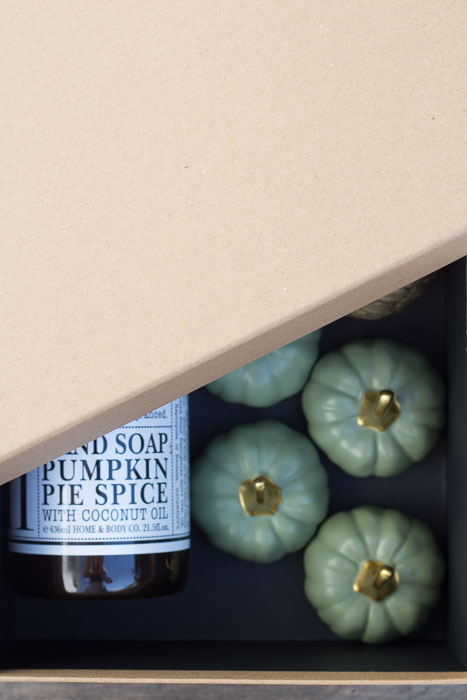 So here's how it works, if you're a subscriber, you get an awesome chance at winning, you just have to have a US address and I'll be selecting randomly. If you want to be a subscriber and get a chance at winning this box or one in the future, then be sure to fill out the subscriber box and become a new subscriber. I have a box below  you can fill out or one on my main page.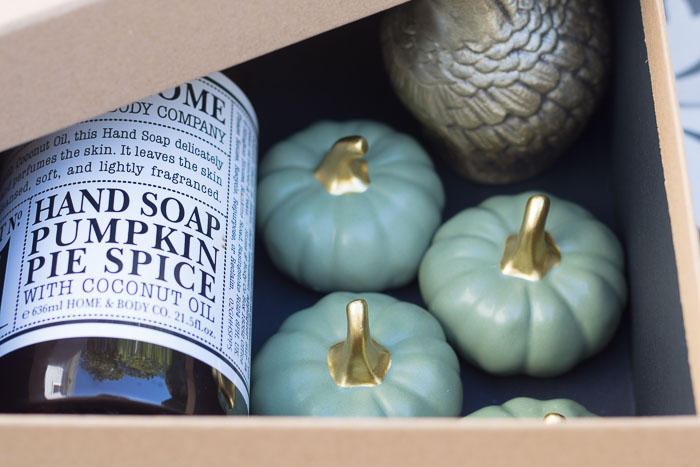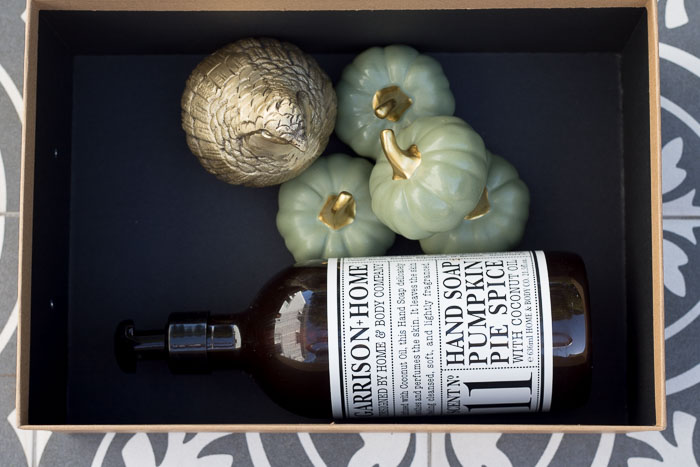 What's in this months box??? Well, some of a few of my favorite things, that I am loving this October for Fall.
Garrison Hand Soape Pumpkin Pie Spice
These adorable green ceramic pumpkins from Target's $1 spot,
And this amazing Brass bird also a Target find.
More of my favorite things

Did I mention, that I own all of these? The pumpkins I love to add as a place setting on a table, and the brass bird is perfect in any vignette on a mantel, tabletop, and shelf. Brass is definitely on trend right now, and I just love adding it to my home decor and looking forward to using it some more this holiday season.
Subscribe today, and there could be a good chance this package could be coming to your house. Share a picture of you opening your prize so I can share in next months blog post. Also, for a second entry..comment below! I will be selecting my winner next Sunday. Good Luck and thank you again for subscribing at Seeking Lavender Lane. I so love having you here.