Fall Decor DIY Pedestal Tray
DIY projects are my absolute favorite, because it allows me to really create something new and affordable for my home. There is something about envisioning a project and then watching it come to life. This one I can't say was a pure vision…but I kept going with it and it turned out to be quite the cute little item for my Kitchen this Fall. I've seen a few Pedestal trays around lately and I have been wanting to make my own. Since, I had this Fall DIY project blog hop with some lovely bloggy friends, I thought how can I turn this cute idea into a Fall DIY pedestal tray. Well, I figured I could do my take at hand painting a pumpkin again, since I haven't since my last pumpkin pillow project three years ago.
Materials
this post contains affiliate links for your convenience. 
2×10 pine board cut down to 12″
paint of choice (I used chalk paint here)
Tutorial to creating Fall DIY Pedestal Tray
First cut wood down to 12″ or desired length.
Sand wood
Create pumpkin using pencil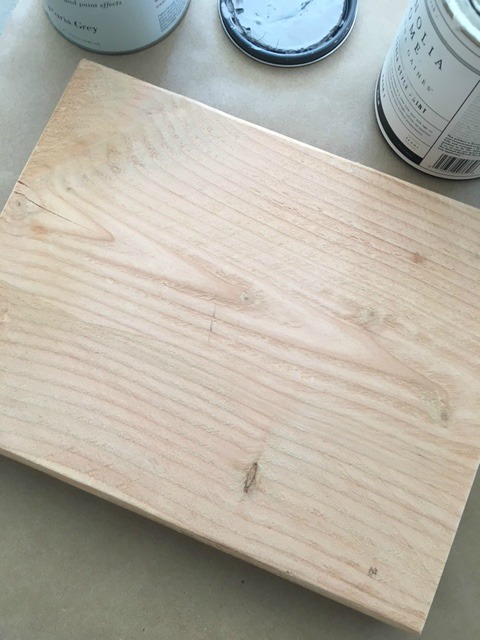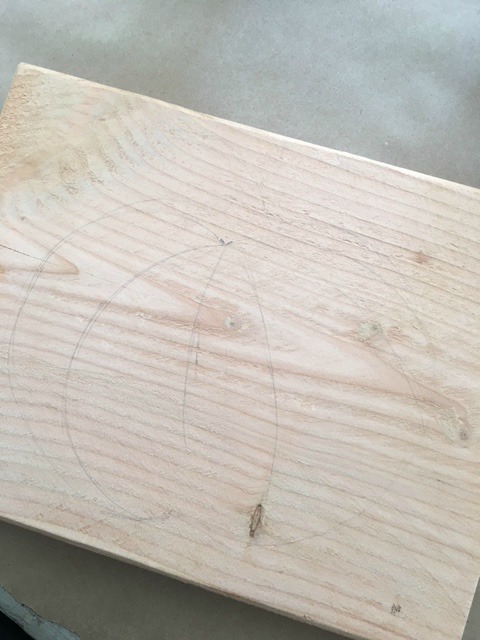 Hand paint with white, gray, and black paint and using water to blend. Try to highlight and add some shadows using the gray paint. You don't have to just do a neutral white pumpkin, you can also create an orange or green pumpkin or anything you desire.
Use wax to protect top of tray ( I used the Magnolia chalk paint wax).
Screw finials to bottom of wood. -you may need a drill bit to add a hole to make it easier to screw into wood.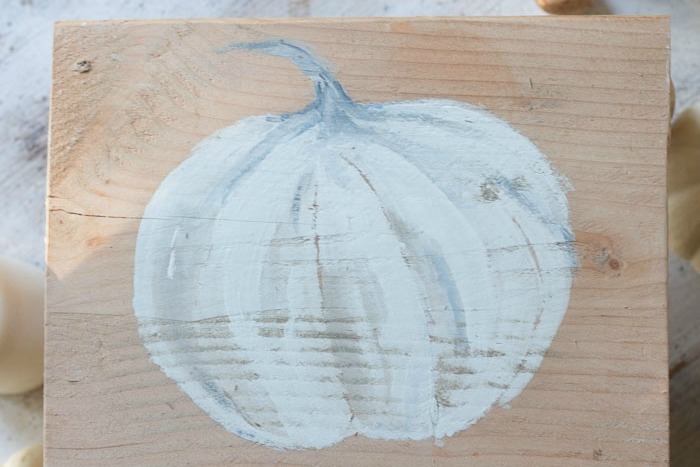 Use your pedestal to display pumpkins, candles, books, or you can also serve coffee or tea on. It's  great way to add height to a tablescape or tabletop. If you're not much of a hand painter, try a stencil out.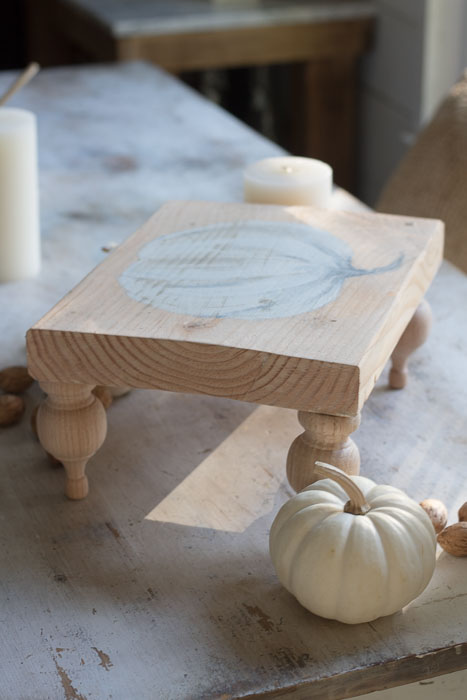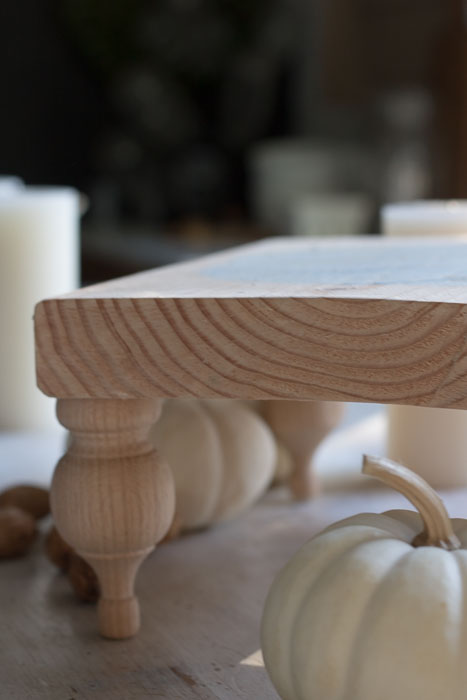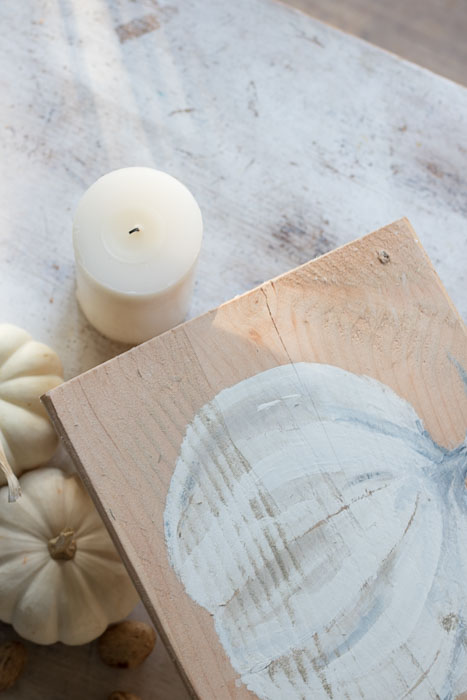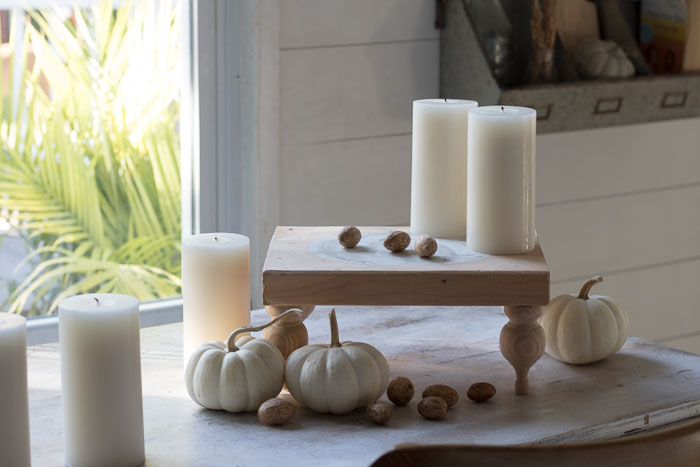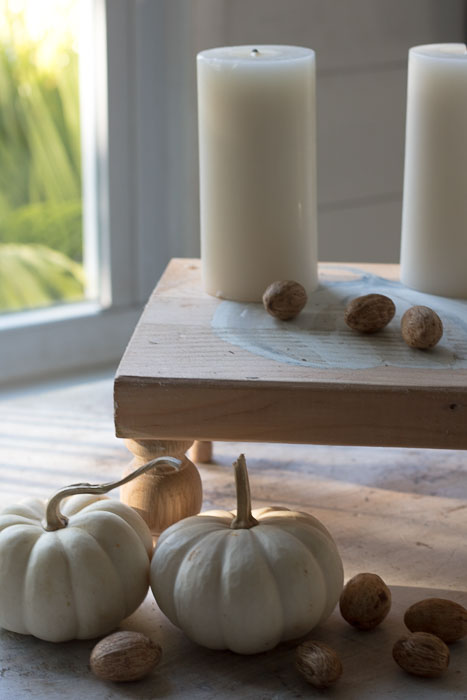 You can also stain the wood ahead of time or create this for year round without the pumpkin.
PLEASE Share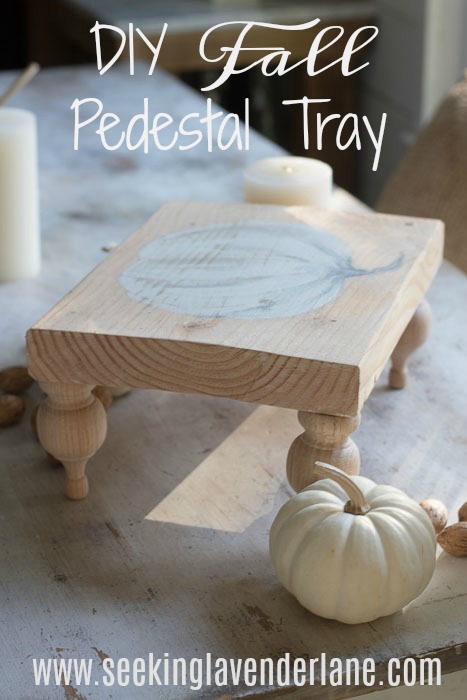 Now guys, go check out all the lovely blogs participating in the Fall DIY blog hop and check out what their awesome Fall project.
Thistledown Domestic Creations
More Fall DIY Projects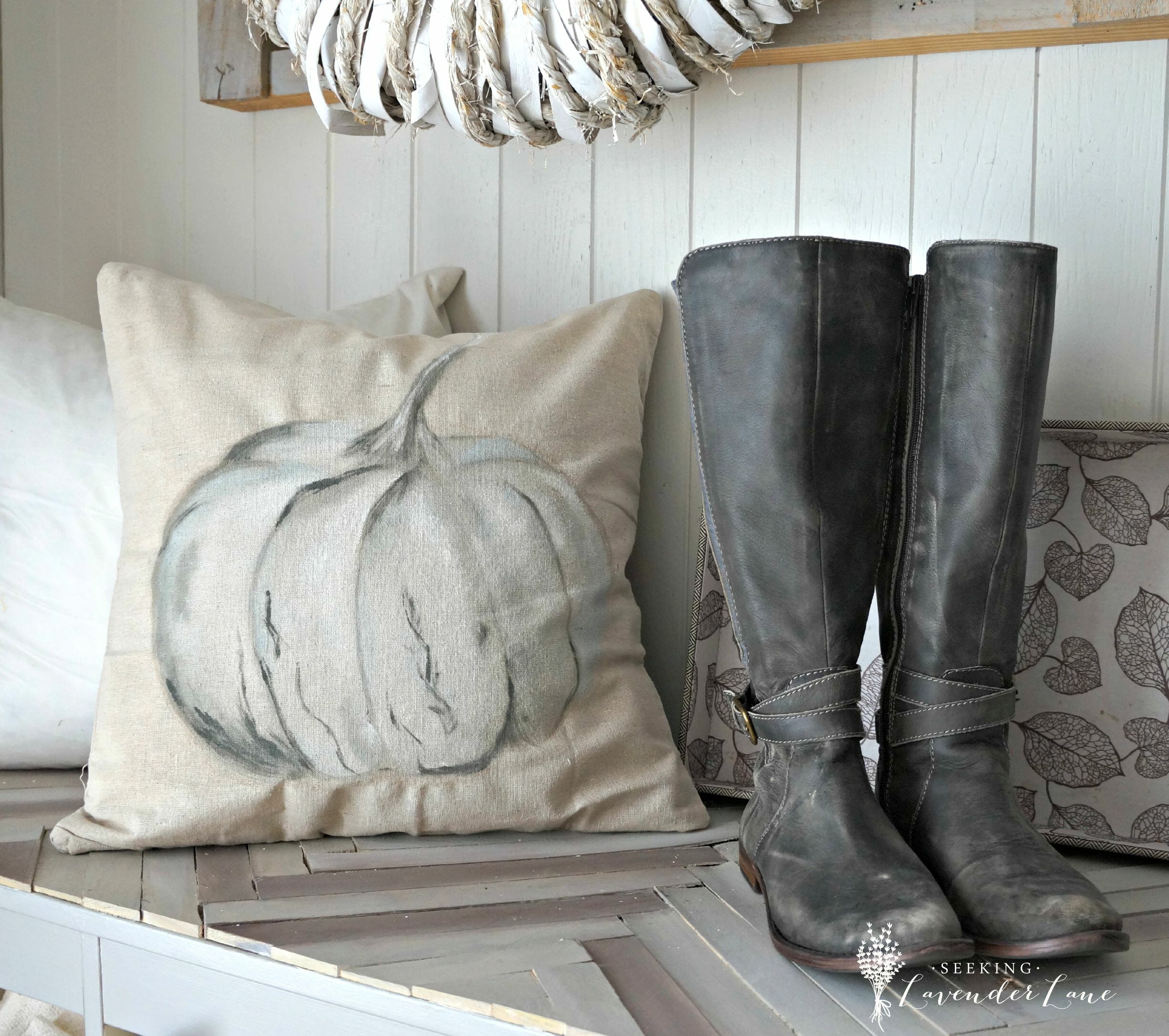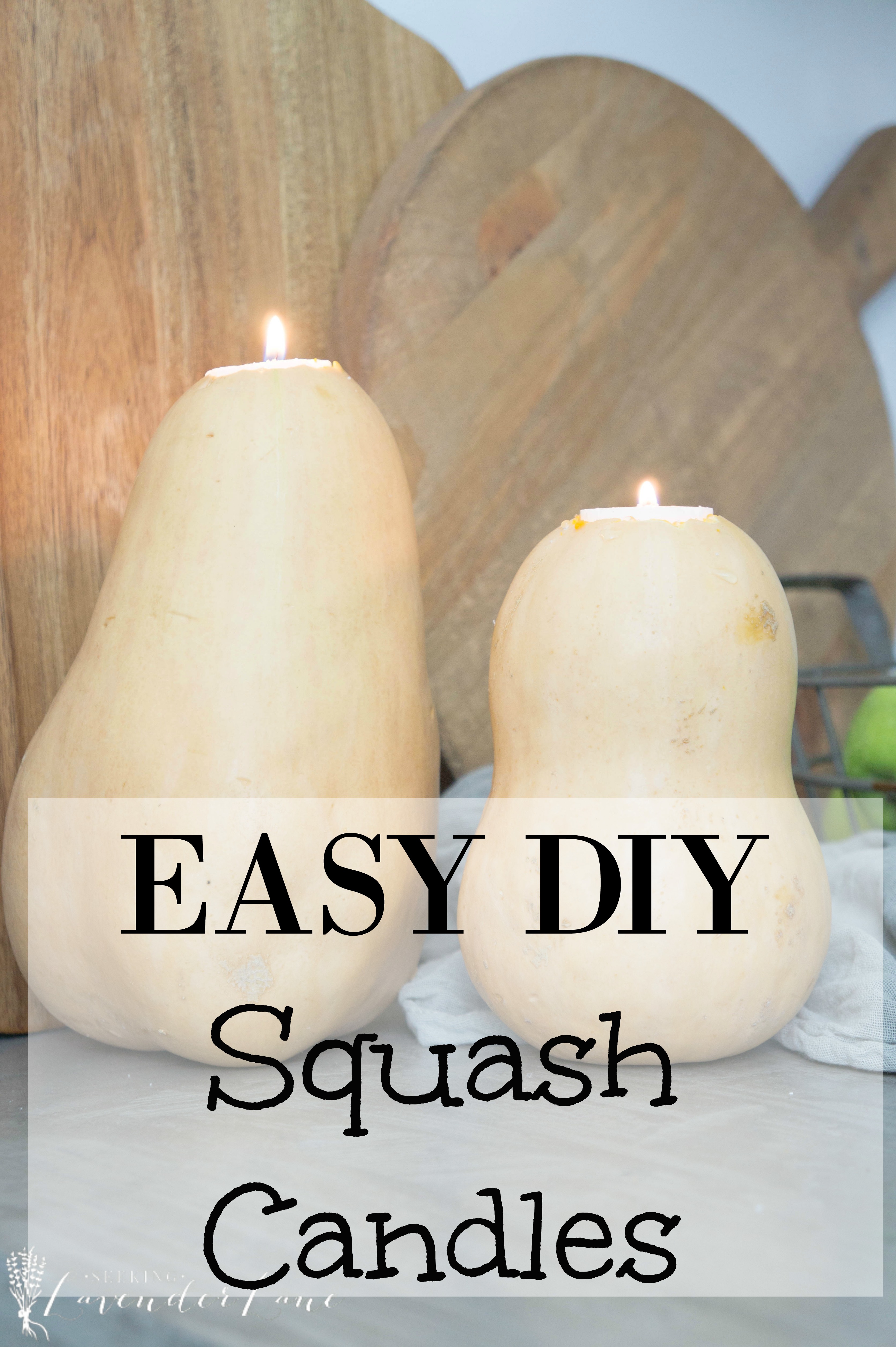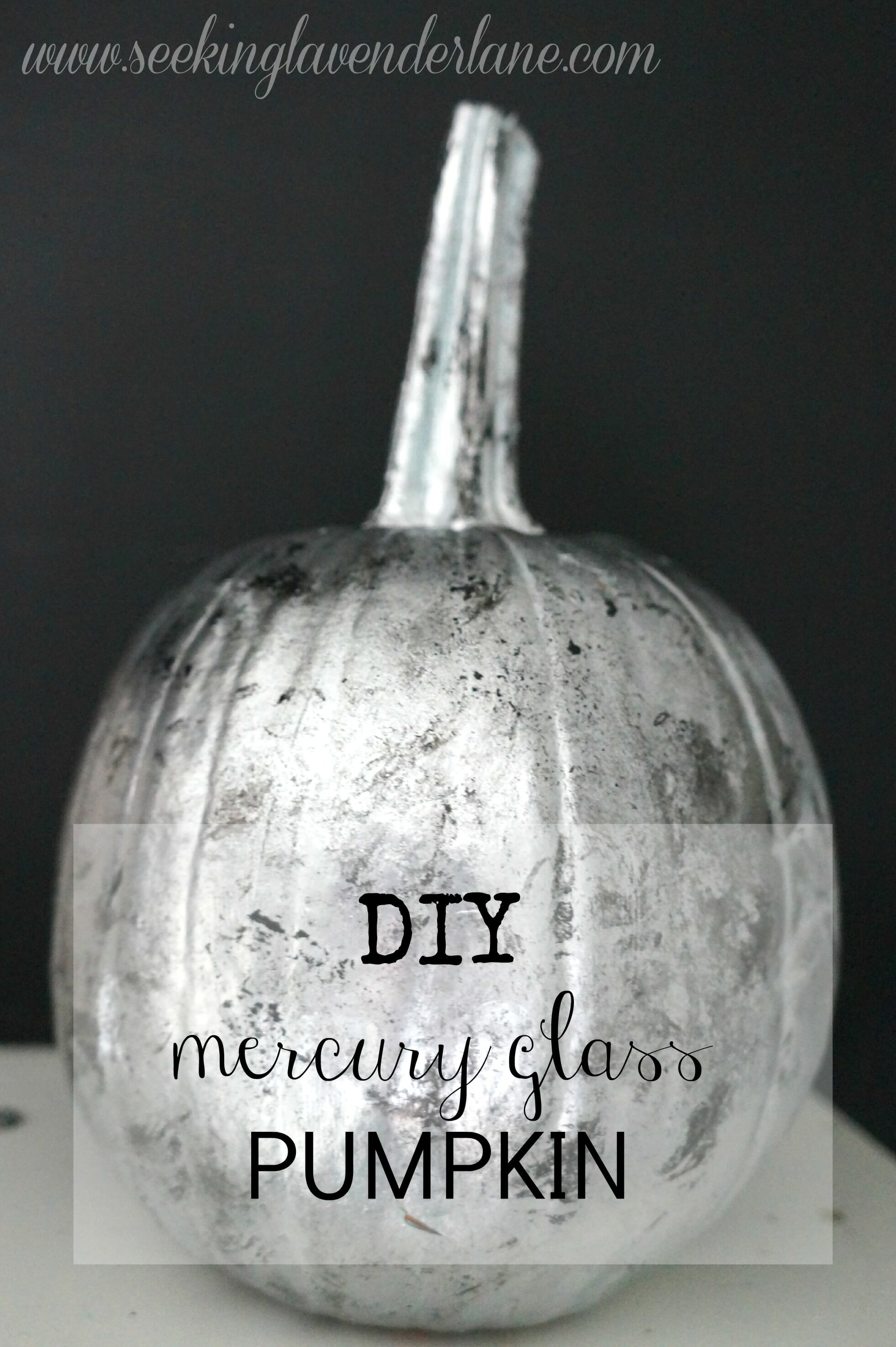 (Visited 4,180 times, 2 visits today)