Fall Decor in our Bedroom and some changes including new Radiant switch plates from Legrand.
You guys, the Fall posts just won't stop!!! I love it…and hope I can share a few more ideas and rooms with you all, before I start thinking Christmas. I know that's crazy, right?!! So, today I've got some changes in our Master Bedroom along with some Fall Decor touches. I wanted to keep things simple so it's easy to change out…and in our bedroom I try not to get too much with the accessories and all since it does tend to be a neglected room of mine from time to time…and I don't want to add too much to the mess. Currently I have about 4 laundry baskets just sitting around waiting for me to fold-ugh!- anyone else hate folding! I swear it's like the worst! Anyway, got some pretty photos of Fall decor in our Bedroom for you all. This post contains affiliate links for your convenience. 
This post was sponsored by Legrand switches and outlets. All opinions are 100% my own.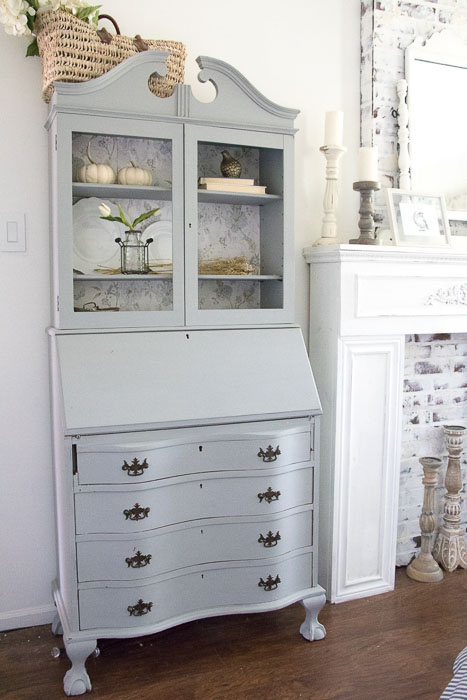 Notice this new beauty??? This was the secretary desk I was refinishing a few weeks ago. It was a curb side find..and it's great because I am able to do work now in our room…and have extra storage for papers etc. I refinished it using Magnolia Chalk Paint in Weathered Vane. It really makes me happy in here…and I have one more piece to decorate which is always fun.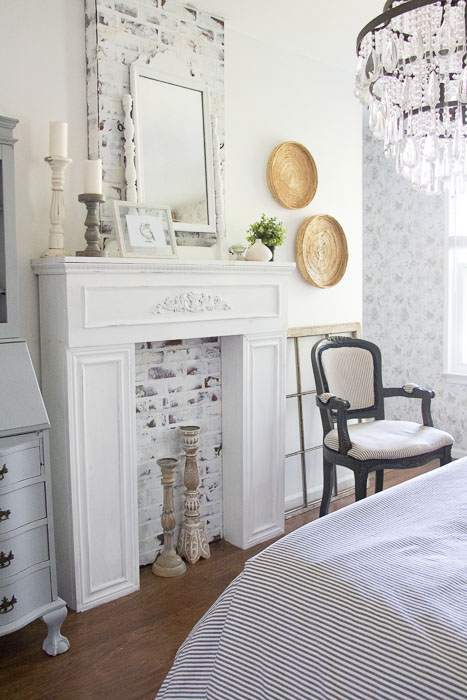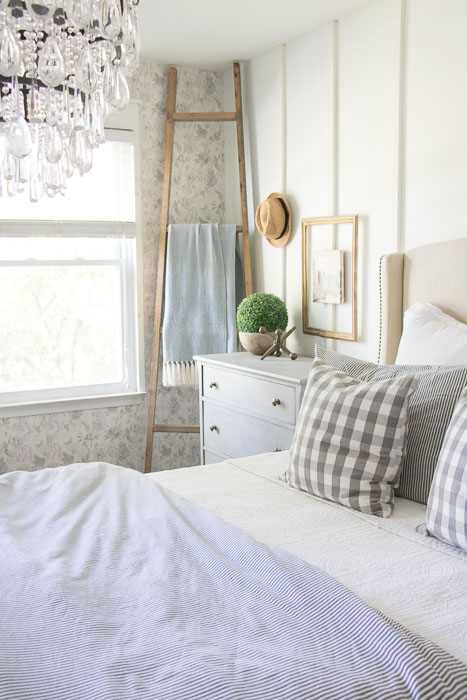 With the new secretary desk in my room, I moved the ladder to the corner and I am loving it here.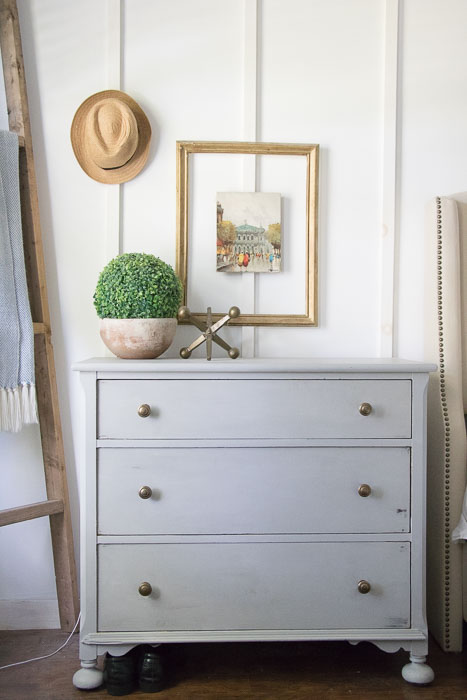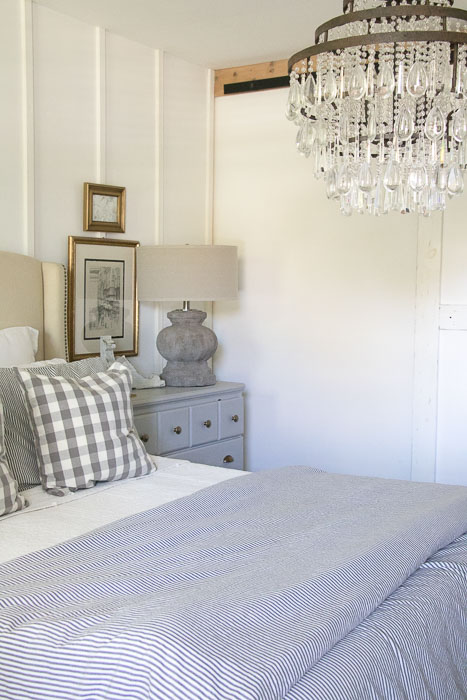 Also switched out our bedding for this IKEA ticking stripe duvet cover.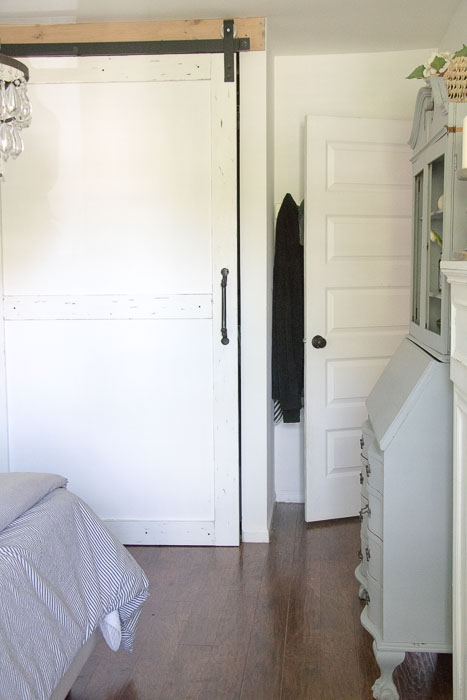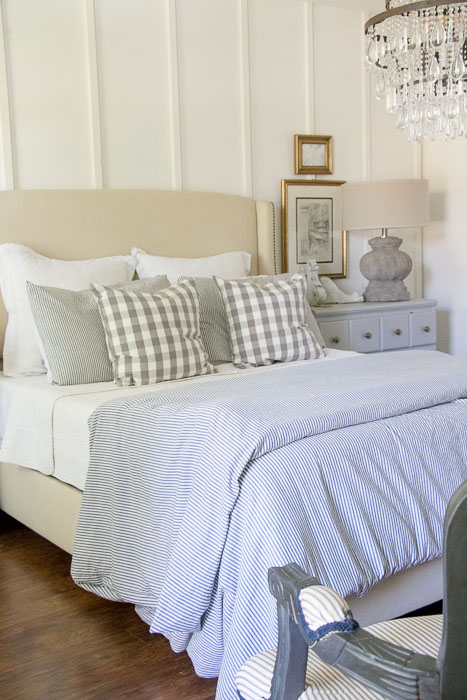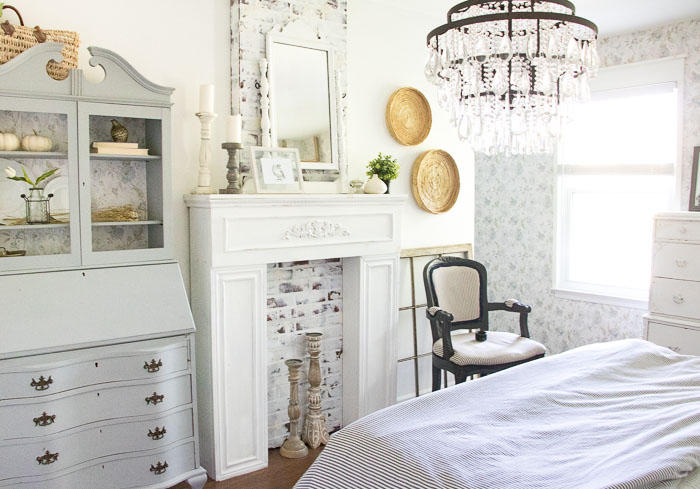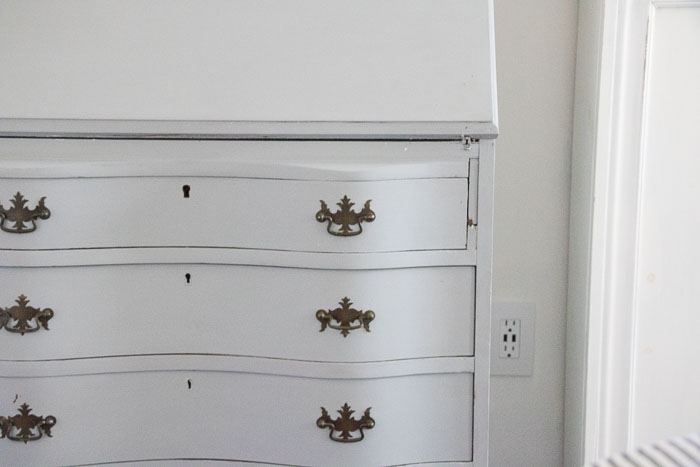 Now, about those Legrand radiant light switches and outlets covers. We switched all the outlets in our room for this more modern and clean look. I love how I  was able to decide what type of outlet I wanted, with the endless options. I chose for this one here (USB CHARGERS WITH DUPLEX 15A TAMPER-RESISTANT OUTLETS, WHITE) since it had a USB port and plug option. I  generally charge my phone here away from my bed, so when the alarm goes off…I force myself to get out of bed. Anyone else have that same thought? These outlets truly change the style and function of a home. They even have options to set up to an app on your phone. I have to admit having a blog is as modern as I get lol. I'm not sure I'll add the app…but for someone who wants this convenience they offer these unbelievable options. Just think of the function and style these switches can add to your new or old home.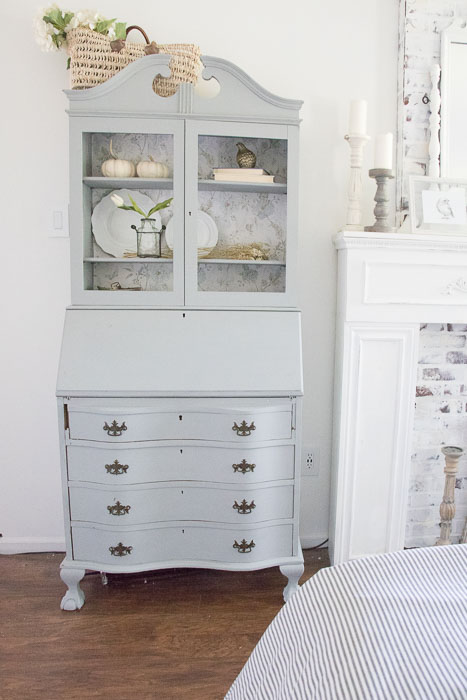 I am loving the clean look and you can barely notice the outlet on the wall with its seamless style. The best part they are a screw-less design so no old school screws showing up here. The simplicity of it makes the room feel more up to date then our previously painted over covers.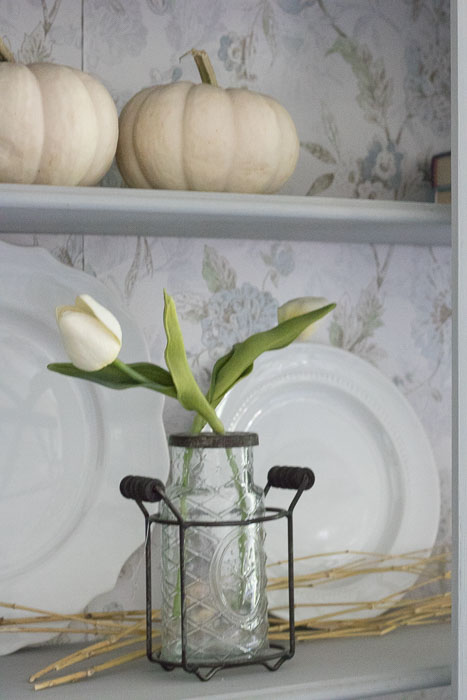 Loving brass this season, and if you recognize that little bird, it was part of "my favorites things October" post. I told you I had all the items in the box for myself.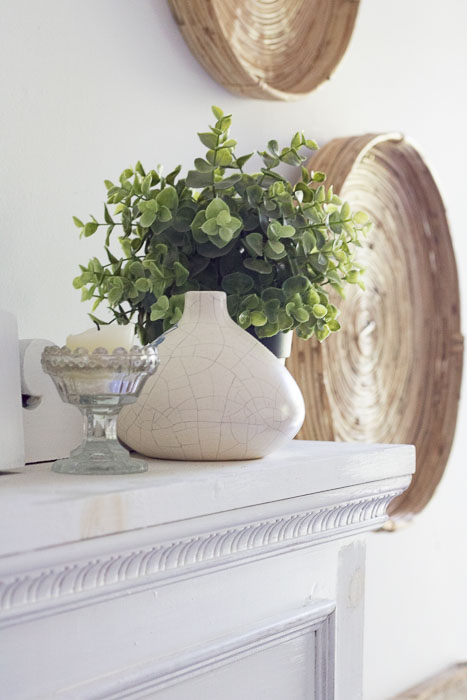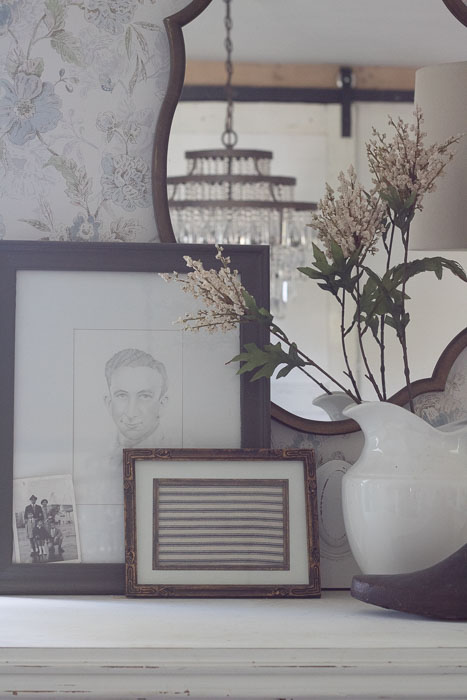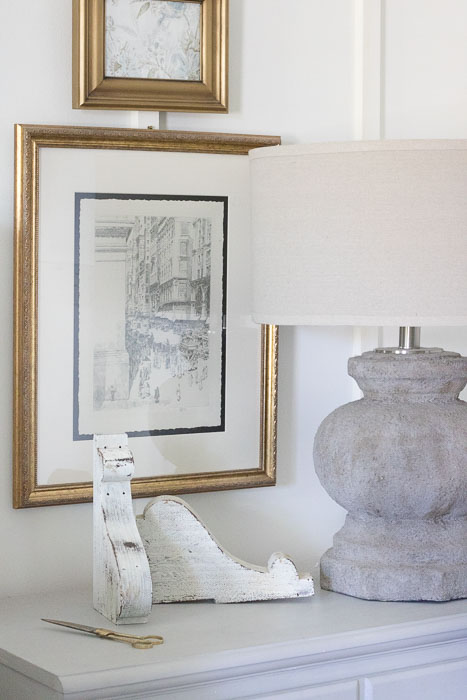 Check out more of the Legrand products and the colors and options for your outlets and switches.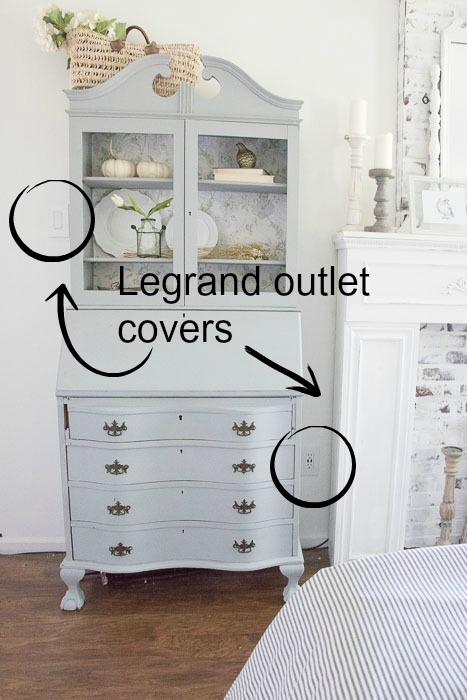 Source List:
Ticking Stripe Duvet: IKEA
Lamp: Lamps Plus
Upholstered Bed: Wayfair (3 years ago)
More Fall Posts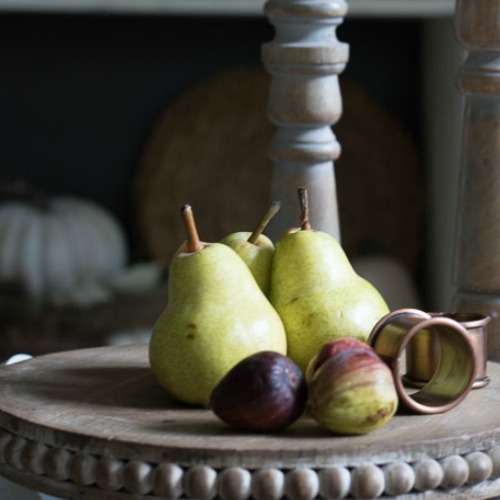 Farmhouse Decor Fall Tour 2017