Front Porch Ideas: Small Front Porch Makeover
I don't know what is about a front porch, but it's one of my favorite places to spend time. So it just makes sense to keep up with the porch as if it's a room in your house. I've done a couple makeovers here, and one best decorative pieces we added was this DIY PORCH Sign, that I made last year. It made the space feel homey and gave it that nice Farmhouse touch. This year we added just a bit more to the space to give it more porch "character" and a homey feel with better curb appeal.
I received product from Kilz brand for this post, but all comments and opinions are 100% me! This post also contains affiliate links, that I make a small commission from with no extra cost to your purchase.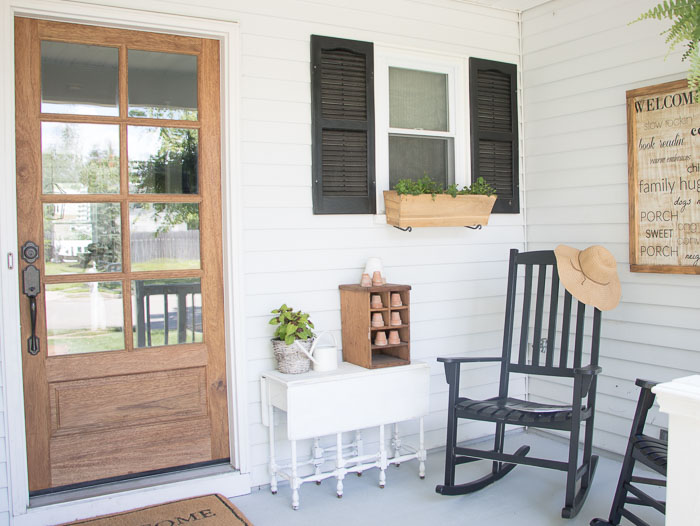 First things first, staining the concrete porch. If you have a patio or porch area made out of concrete, be sure to pick a fabulous concrete stain that hides the dirt and makes a beautiful clean welcoming area. We sealed this with the help of Kilz, with their Concrete Sealer.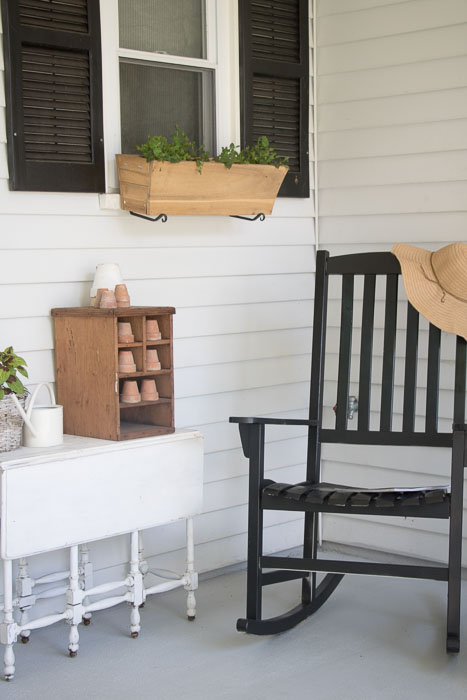 Thanks to the sealer we should be able to keep away extra stains throughout the year.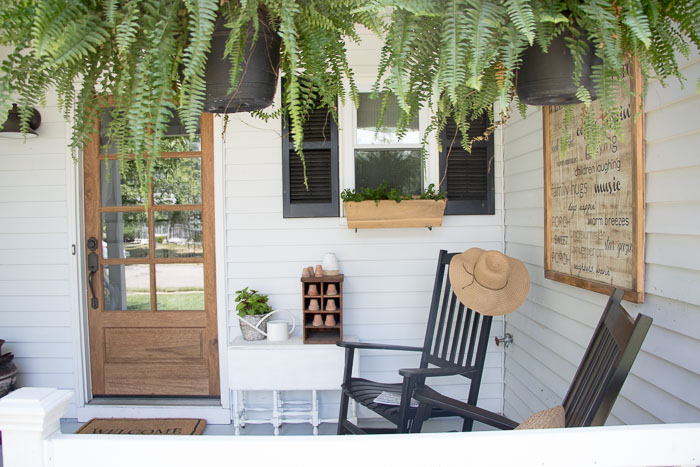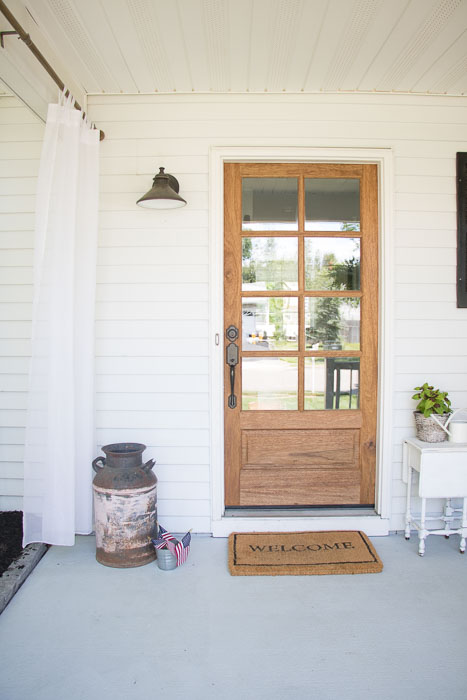 Of course a pretty new door makes all the difference! We found this at a local spot here in NJ called, Door Emporium. The quality and price were amazing. I looked all over for a Wooden French Door like this online, and honestly this was the best deal that I found. It was just some local spot…so I would 100% recommend looking in your area for local door distributors and see what their prices are compared to those that are online. We did have to stain and seal the door ourselves. We hired a professional contractor to install the door, since if you weren't aware…doors can be quite tricky when installing!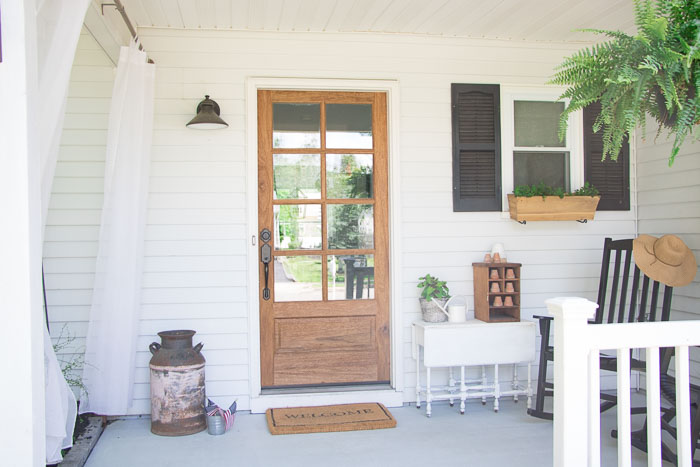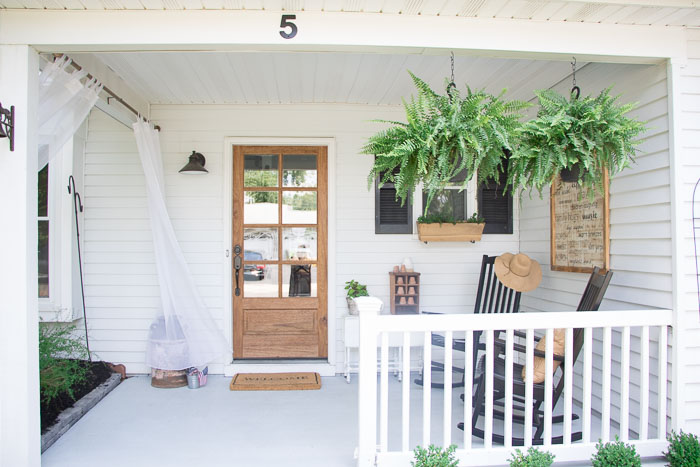 We bought another adult rocking chair for the front porch (since we had a child size one and adult one here), and then spray painted the other rocking chair black. Not quite sure how I feel about the black rocking chair, but at least it pops against the white. I think I am slightly missing my white rocking chair…but that's coming from a girl who loves everything white. I think my hubby was honestly happy that I was painting something white a different color.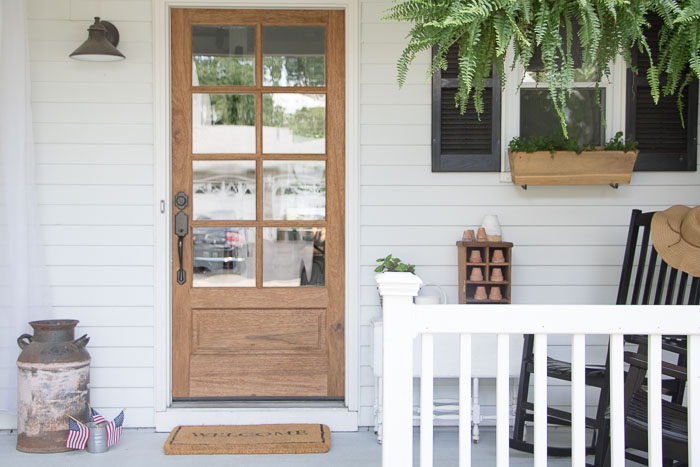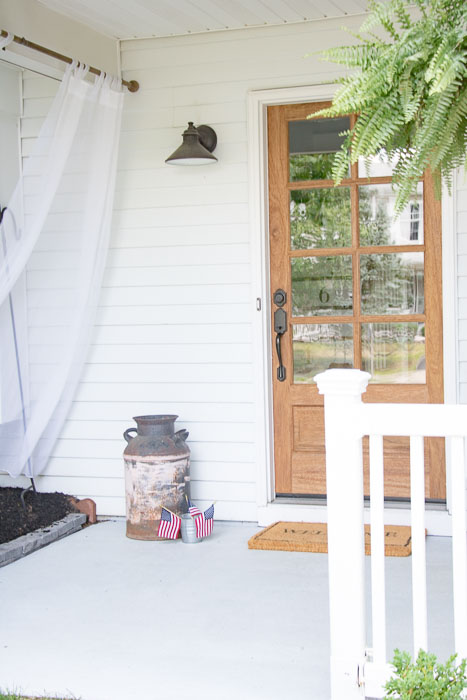 The best Porch Decor ideas is some outside curtains for an inviting vibe, and of course a pretty welcome mat!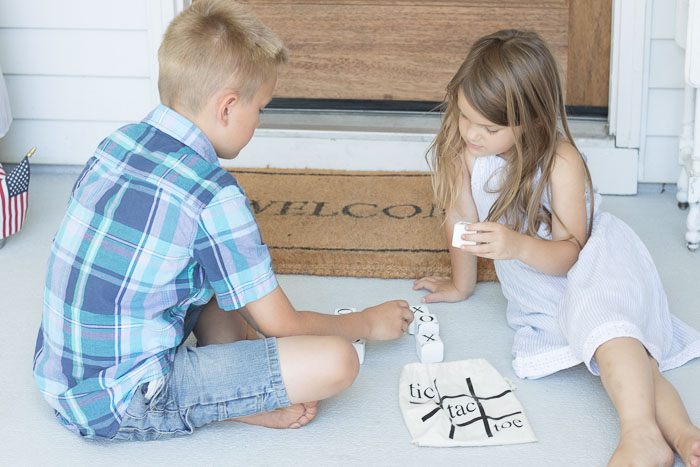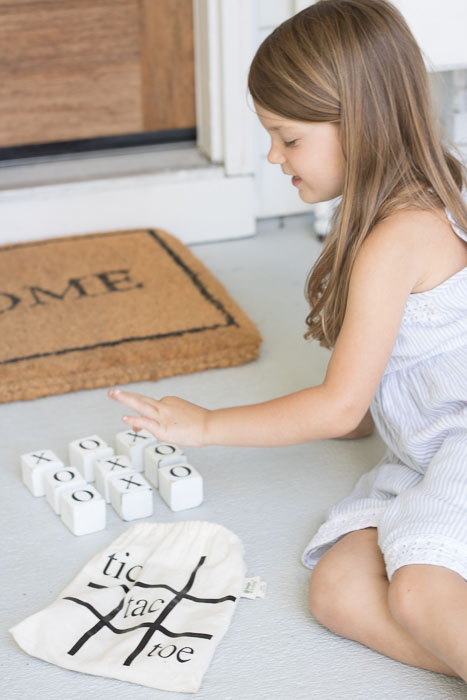 It's small, but it's cozy! It's one of our favorite spots to sit and listen to music, sip coffee in the morning, and end the day with a glass of wine. Who else is a big time porch rocking fan?
Source List
PLEASE PIN

PLEASE STAY A WHILE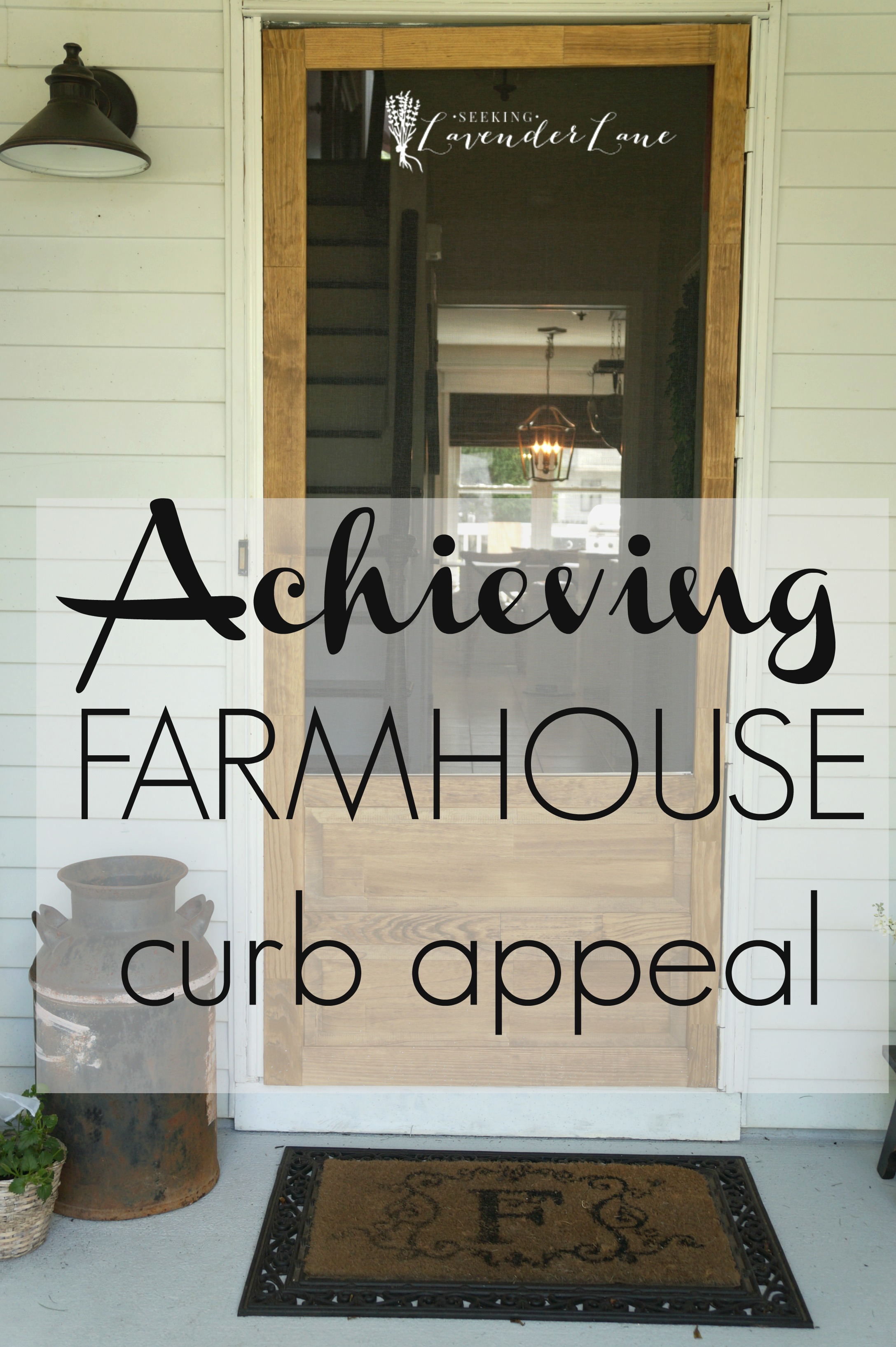 Achieving Farmhouse Curb Appeal